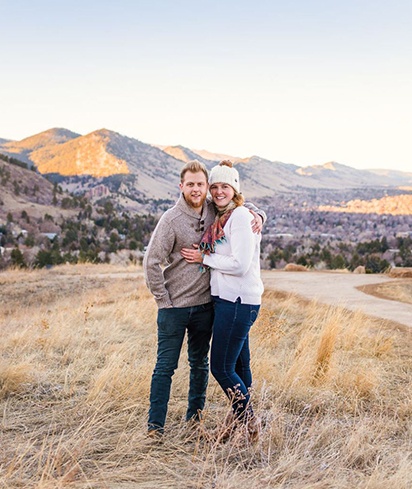 Honey Bramble
Women, Curiously Strong
Today's modern women are classy, intelligent and confident. With Honey Bramble, we wanted to provide insight into what this means, what it takes to emanate those qualities from within and be curiously strong.
We recognize that women are incredible and multi-faceted and need a magazine that can keep up with everything women are interested in. Spanning health, beauty, travel, food, career, lifestyle and home, we've got you covered.
So what is a modern woman? She is well-rounded and always looking to learn, humble yet mindful of her fullest potential,beautiful inside and out and generous to share, teach and help others.
With Honey Bramble, you will find information and guides to be self-aware and honest with yourself and your loved ones. We will provide the latest in health and beauty so that you can feel fabulous like the goddess you are. We will teach through how-to guides for cooking, traveling and home so that you can find that next adventure, whether it be exotic travels or that perfect home cooked meal.
We will motivate you in your career and relationships with social tips so that you can set and achieve your personal development and life goals. Honey Bramble is the place to find inspiration.
How Honey Bramble Operates
We're exceptionally proud to announce that all profit, that means every penny, goes to educational projects to further teach the world (minus operational costs of course).
After all, it's the reason why we started this women's magazine. We love to share knowledge, expertise, and artistic ideas from all subjects of life in order to educate, motivate and encourage a honorable path in life. Of course, it's fun to give a personal say and comment on ideas we like too!
We fund projects like the Ridge Haven Ranch, where the dream is to share the wonders of animals, homesteading, self-sufficiency and so on. There's so much nature has to offer! From animal rescues to food donation, youth education, and beyond, RHR serves a great purpose with a big heart to match.
Other project funds include local educational museums that serve both younger and older generations, women and men alike. From time to time, we'll invest in content creators to help really make an impact on our educational mission. From long in-depth educational guides with tips and advice to simple artistic inspiration, we think education is everything!
In short, Honey Bramble has no interest in being commercial; think of us like your neighbors. We enjoy helping our community, and that's why we do what we do. It's our mission, our drive, what gets us rolling out of bed in the morning! We started this women's magazine to help raise up and enrich the world with all sorts of wonderful projects in the works.
For us, keeping the balance sheet as close to zero as possible, means we're doing the right things and working with the right people. If you have other ways in which we can further drive educational-based services, reach out to us and say hello. We love hearing from other folks who are on a mission to do good!