These delicious spuds easily satisfy our carbohydrate taste bud cravings, but they also pack a wonderful punch of healthy fiber.
When most of our think of potatoes we think the American classic French fries, but in reality, your Homestyle cooked potatoes are great sources for all kinds of vitamins and minerals.
Our oregano lemon potatoes recipe takes just ten minutes to prep and well-under an hour to cook, and fills your body with everything from vitamin C to potassium, folate, vitamin B6 and more. If you really want to go down the rabbit hole, wait till your hear about how rich they are in carotenoids, phenolic acids and flavonoids, but we'll save that for perhaps another day.
For now, let's get cooking! Aside from the benefits noted above, this recipe is a winner in our book because it's just so darn simple to make. The easy ingredient list is short and chances are you probably have everything you need for this recipe sitting in your pantry throughout the year. No need to head to the grocery store and look for odd ball ingredients that are scattered through the store. If you've got the potatoes, you've conquered half the battle!
Pair our best oregano lemon potato recipe with steak, chicken or any other hearty protein source. Add in some fresh, tender cooked vegetables and you've got a healthy, quick and straightforward meal that is sure to delight the entire table. In our household, choosing the main meal, mostly steak or chicken, is easy. But when it comes to side dishes, there's always some hesitation.
What to make… Luckily, this crispy potatoes dish makes life a little easier. The oregano lemon pairs wonderful with just about anything you have in mind. Make it once, and you'll find yourself plating it on the dinner table for years to come!
It's simple, tasty and a family favorite.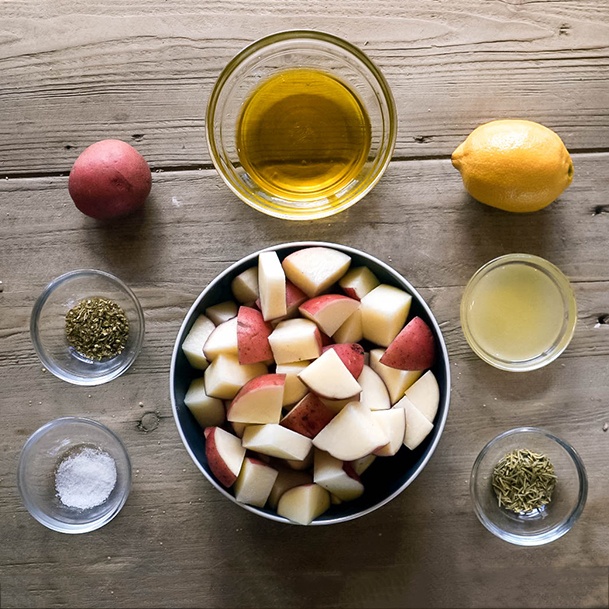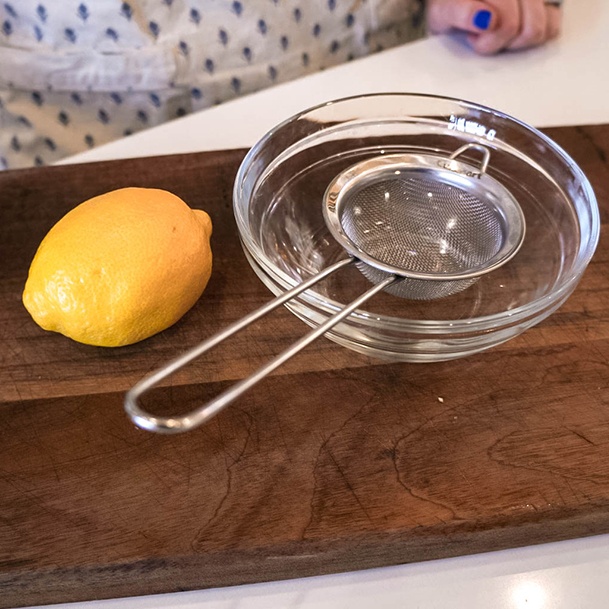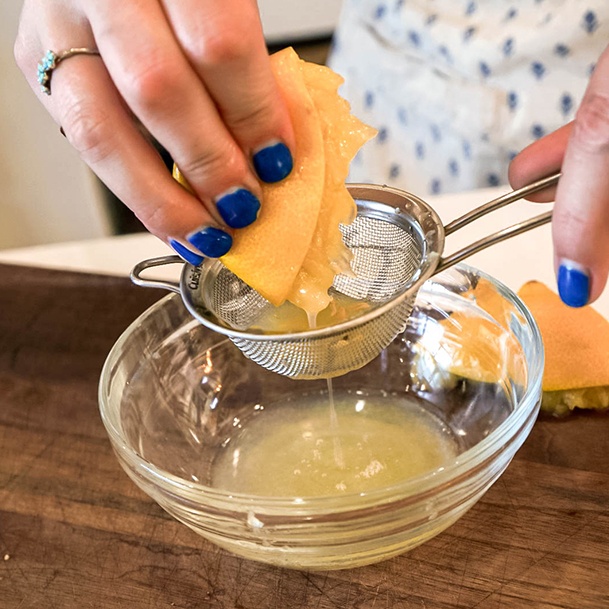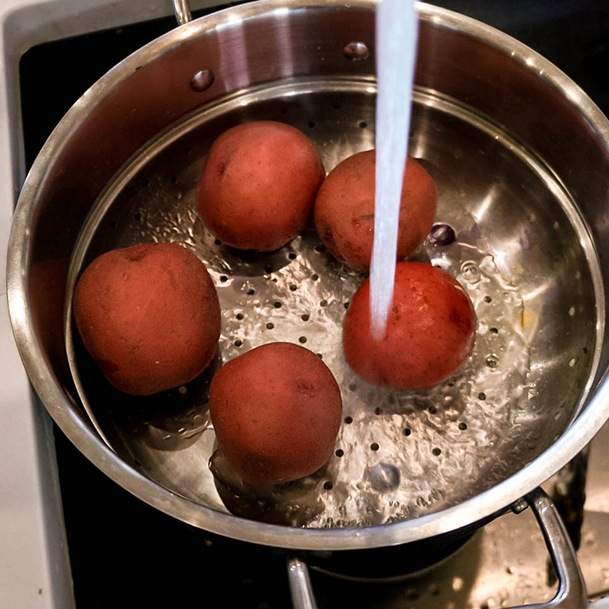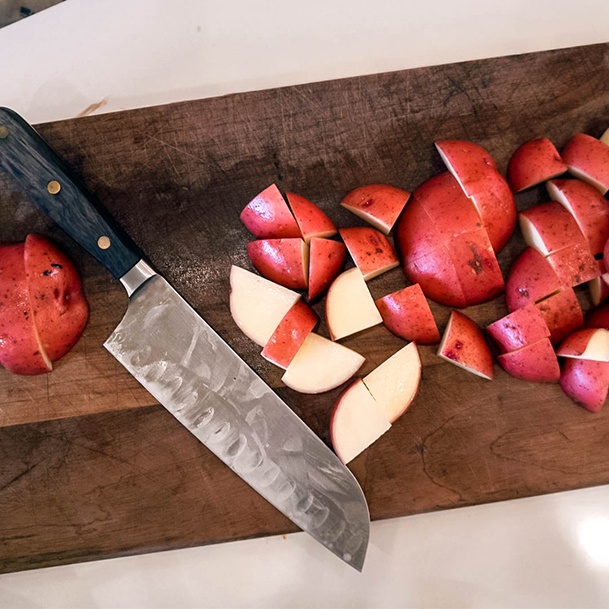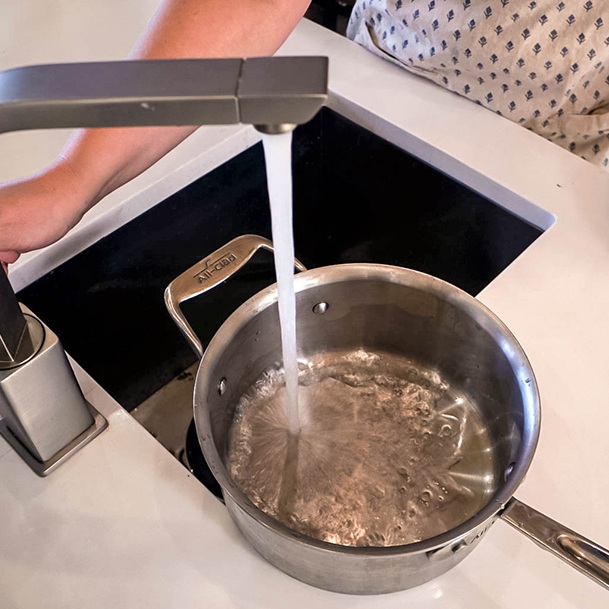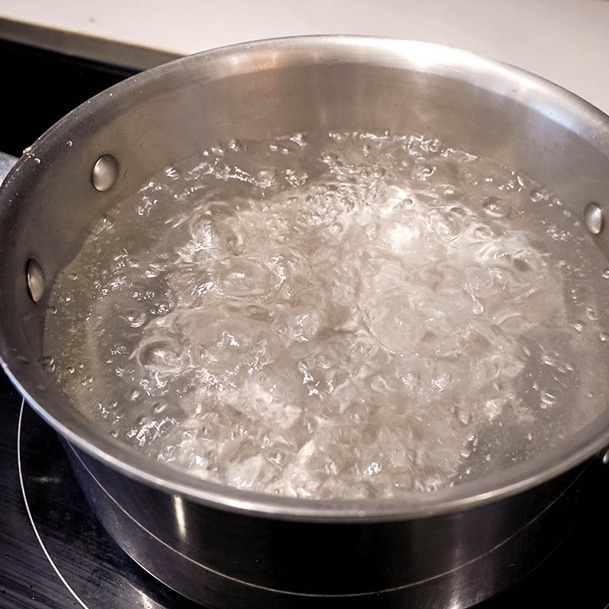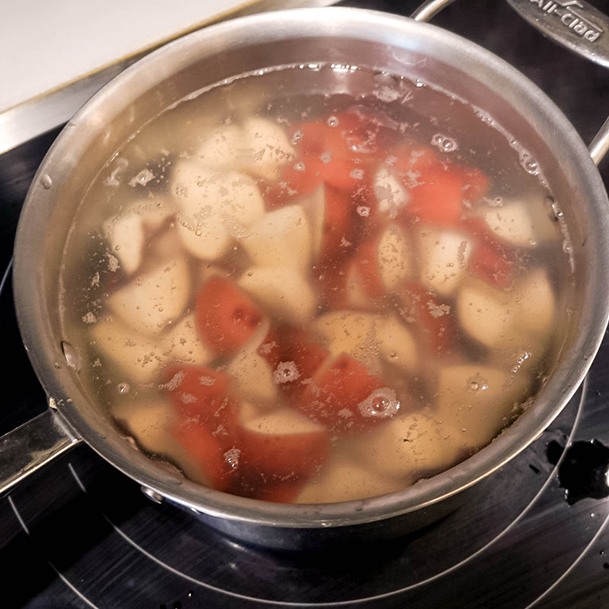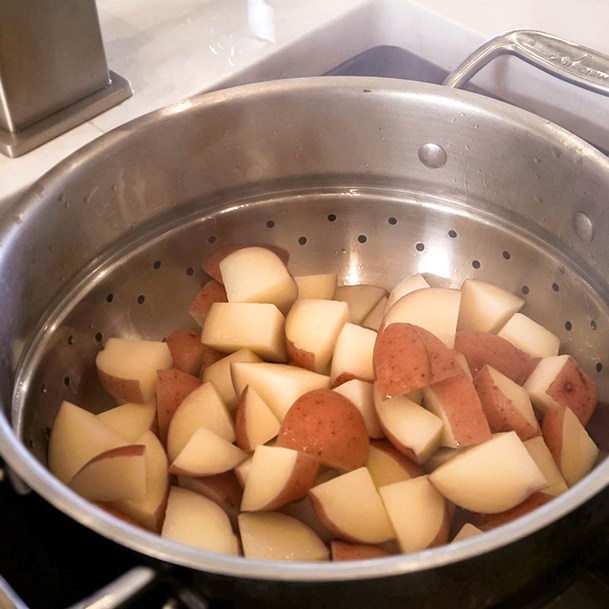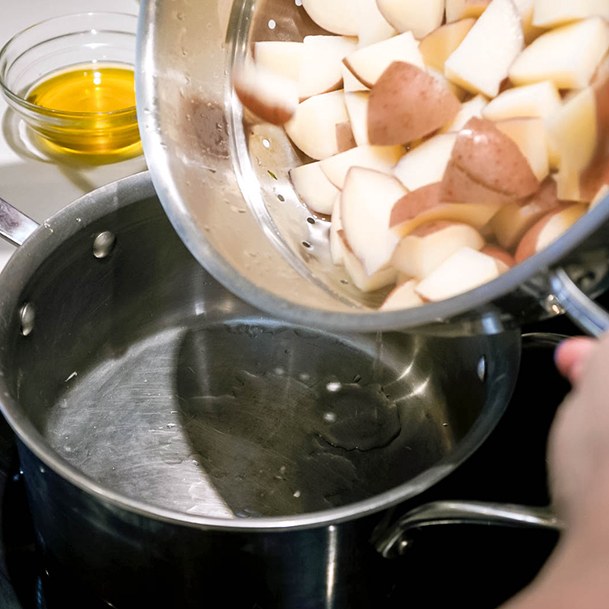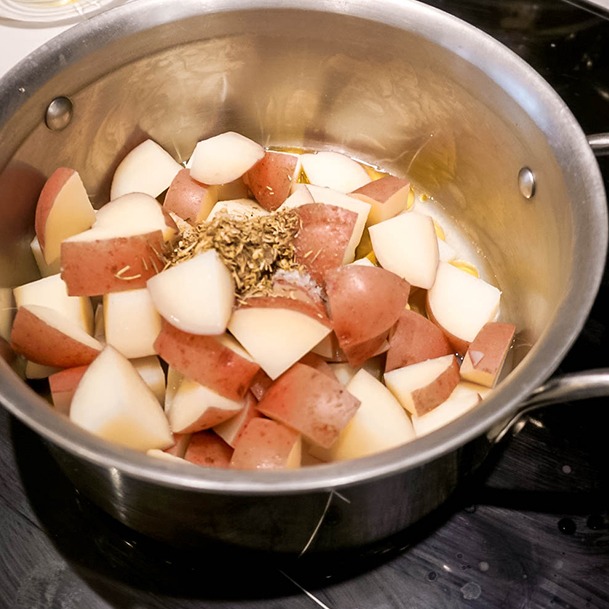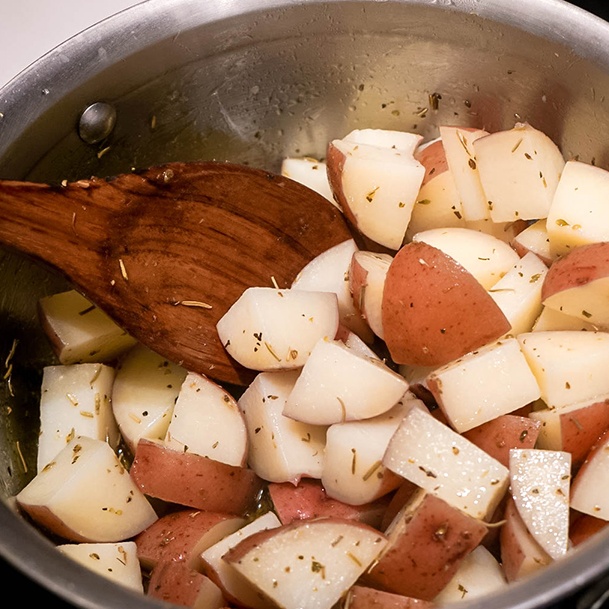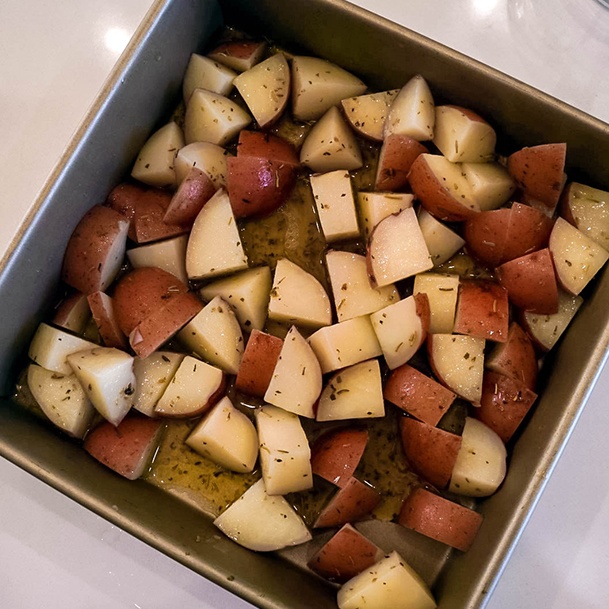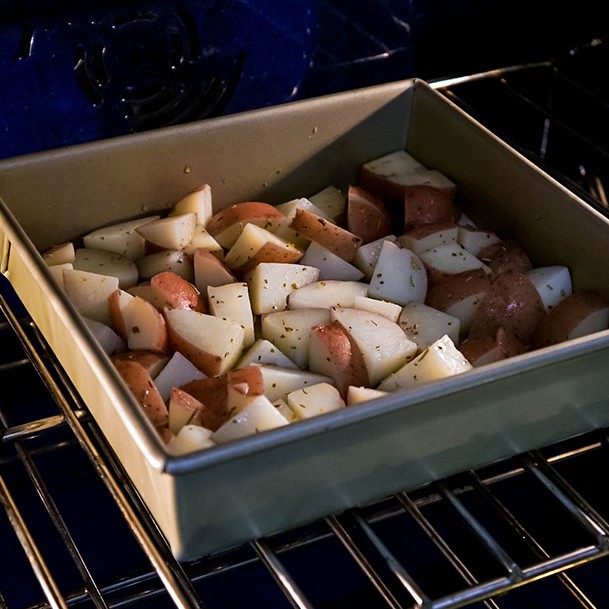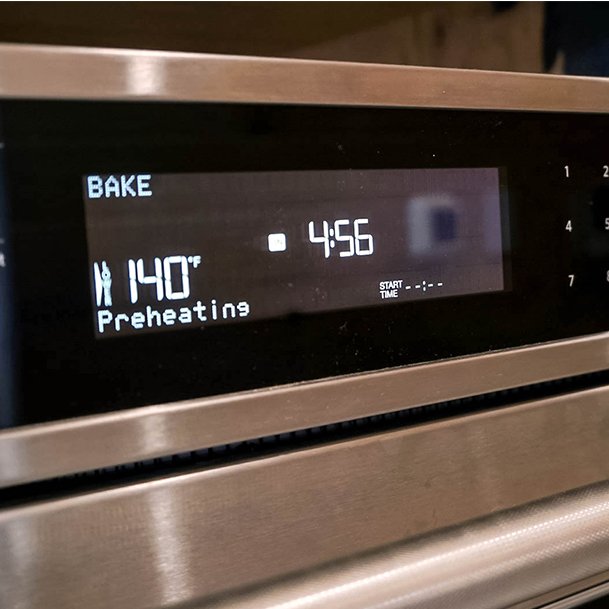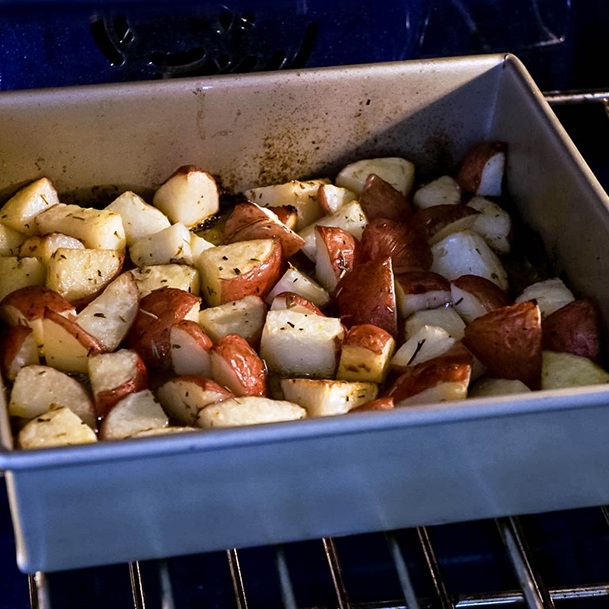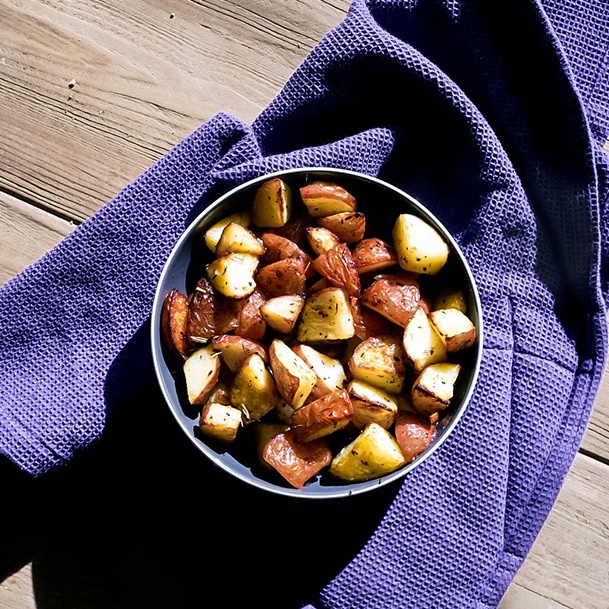 Best Simple Crispy Oregano Lemon Potatoes Recipe

This classic potatoe recipe is a family favorite for all ages; picky eaters too! Crisped, tender on the inside potatoes add a nice texture while lemon and herbs add a subtle delicious flavor to savor.

Cherilyn | Prep Time: 10 minutes | Cook time: 35 min
Yield: 1 Bowl | Cuisine: American | Category: Comfort

Nutrition facts:

Calories: 214 cal | Fat: 14 grams fat | Sodium: 606 miligrams | Carbohydrates: 21 grams | Sugar: 2 grams

Ingredients:

3 red large russet potatoes (substitute red)
1/4 cup olive oil
1 tsp. dried oregano
1 tsp. rosemary
3 tsp. lemon juice (fresh)
1 tsp. salt (fresh)

Instructions:

1. Preheat the oven to 450 degrees.
2. Wash, peel and cut potatoes into 1″ cubes.
3. Put potatoes in saucepan and cover with water.
4. Boil water for approx 5-8 min until tender with fork.
5. Strain water from potatoes.
6. Replace back in saucepan and add all other ingredients.
7. Mix until even paste coating forms on all potatoes.
8. Transfer potatoes to baking sheet.
9. Bake for 20-25 min at 450 degrees.
10. Remove when crispy and golden brown.
11. Broil for an additional 5 min for extra crisp and crunchy texture.