After a few nights, we could see why our hotel host, a peaceful monk, found the place so attractive.
For the most part, the excitement of Cinque Terre can be found in wandering around and getting lost, not shopping and dining.
Being from Boulder, naturally, we wanted to explore the hiking trails, which are really called "paths," but due to landslides and welded steel gates that prevent you from attempting, most of these trails are closed to the public. While we couldn't hike our way to each individual island, the La Spezia Centrale railway station fared just fine. Speaking of transportation, if you're thinking about driving your rental car around town, don't try. These five towns are meant for walkers who like to wander, not motorists.
One of our favorite parts of Cinque Terre was the unmarked paths that ascended into the hillside vineyards. Instead of following a pre-determined route, we just followed any way that led upwards. We found the local's ambition to harvest wine by carving into the hillside to be rather remarkable. The trek up these hills isn't exactly effortless. We were just hiking for pleasure, not work.
The reward was beautiful ocean views and an incredible close-up look at stunningly preserved vineyards. You won't find these kinds of undisturbed sights in Italy's popular, touristy spots or in all the pricey travel guides. Honestly, these types of views were the reason why we wanted to visit Italy. Let's be honest; you can only look at so much historical architecture before you go crazy. After a while, all the shops and restaurants begin to feel like the same places too. Cinque Terre, needless to say, was refreshing.
With limited shopping and dining options, you probably won't even care once you stop to enjoy the natural beauty of each Cinque Terre village. Though, with all of the walking and concrete steps, you're probably going to get hungry along the way. Not to worry, there is one restaurant I cannot recommend enough: Trattoria dal Billy.
Get a table on the outside balcony, and you'll enjoy awe-inspiring sea views while you eat. For food, we choose the fish option, where you go to hand pick our choice of locally caught fish. For starters, we had simple bread and olive oil, and I must say, the olive oil was by far the best I have ever tried in Italy. We loved it so much, in fact, that we ended up importing that olive oil into the US to enjoy at home. Trattoria dal Billy was indeed a hidden gem in the hills and ultimately ended up being one of our favorite restaurants while traveling through Italy. Yum!
With that said, if you're looking for a getaway from the rest of the world, with the only stress really just being that of walking, Cinque Terre is the perfect place to tour.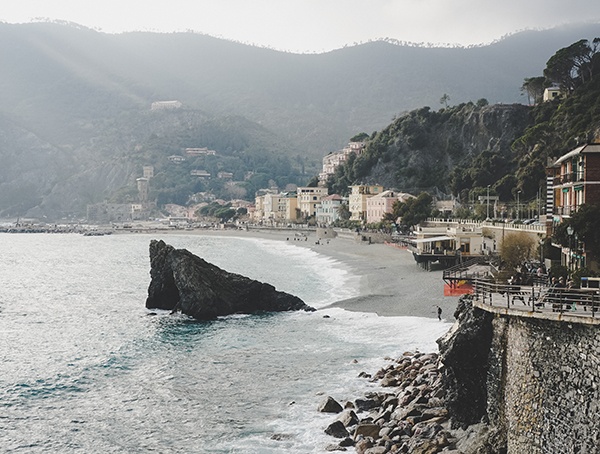 We spent a good bit of time just wandering the shores of the beautiful Monterosso Fegina Beach. Gentle waves, luscious sand, and a lack of rock make bare feet strolling an amazing time. We went during the off-peak season which meant most shops in the area where closed or had limited hours.
However, it was worth it, as we could only do so much shopping on our travels. In exchange, we were able to enjoy the beach almost to ourselves. A glass of wine in hand and Italy couldn't get better than this.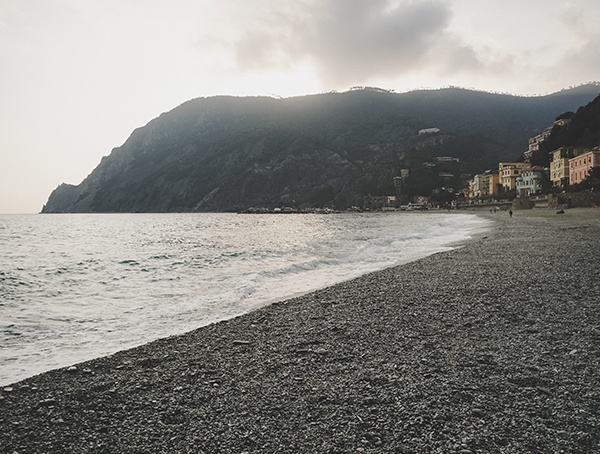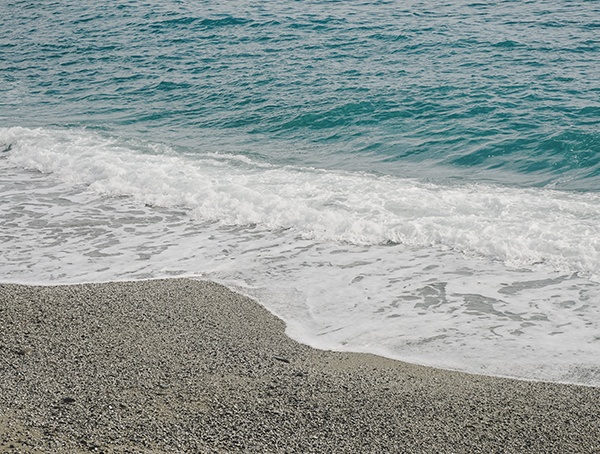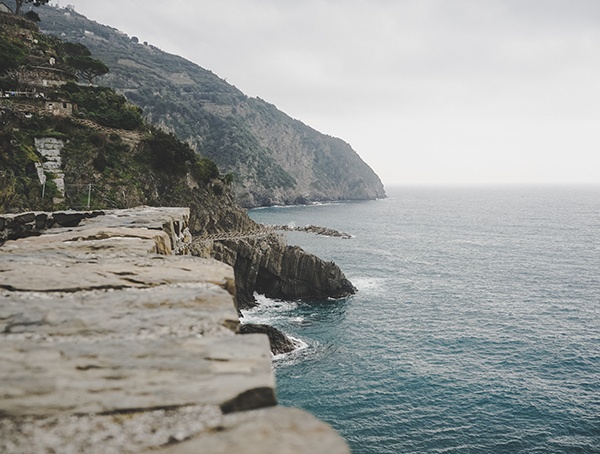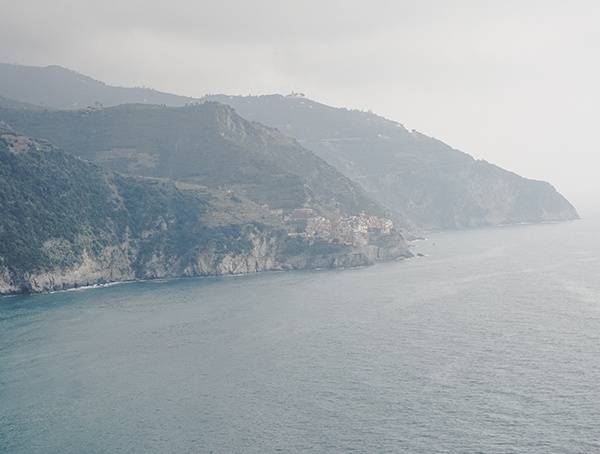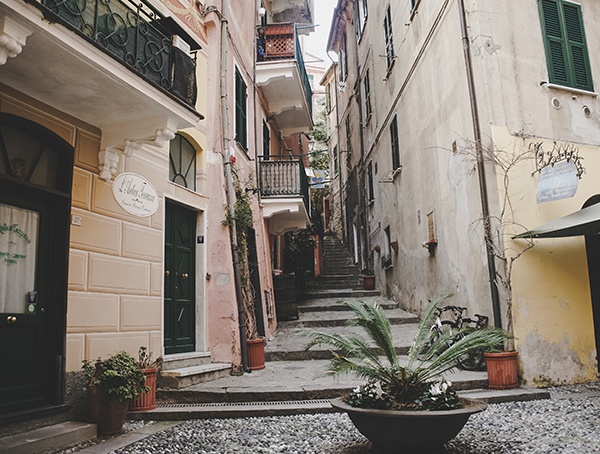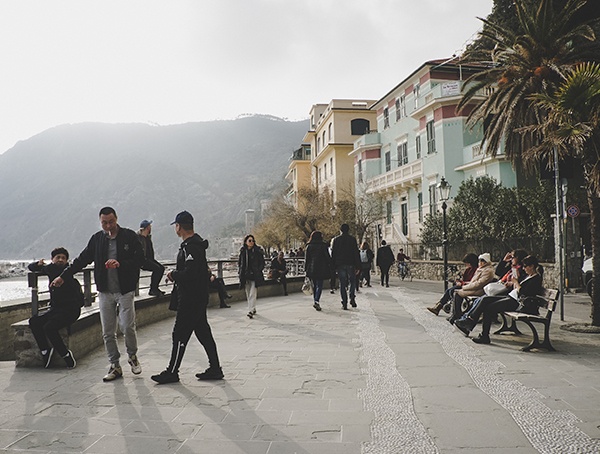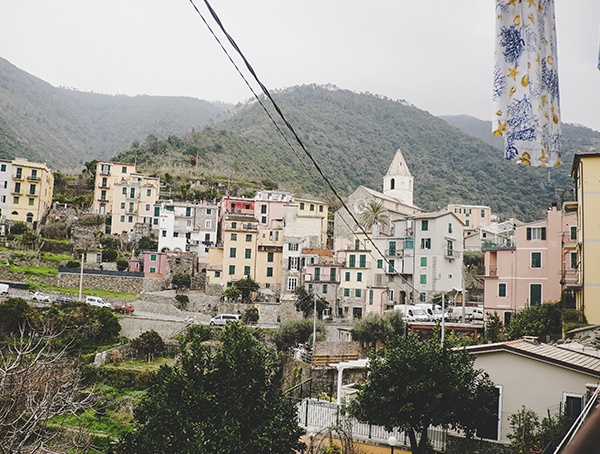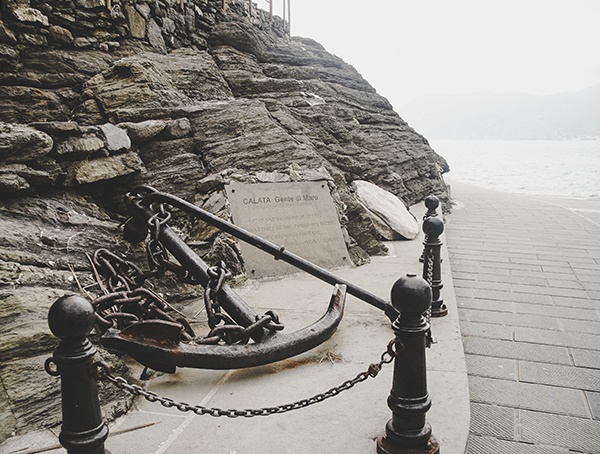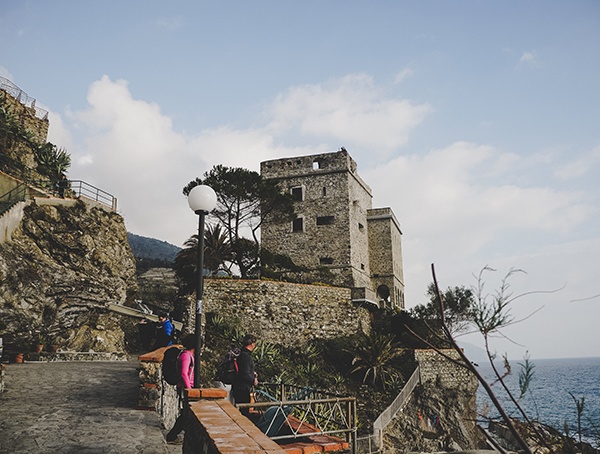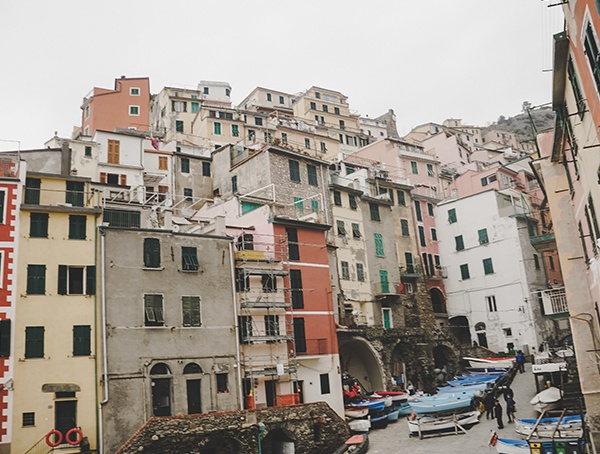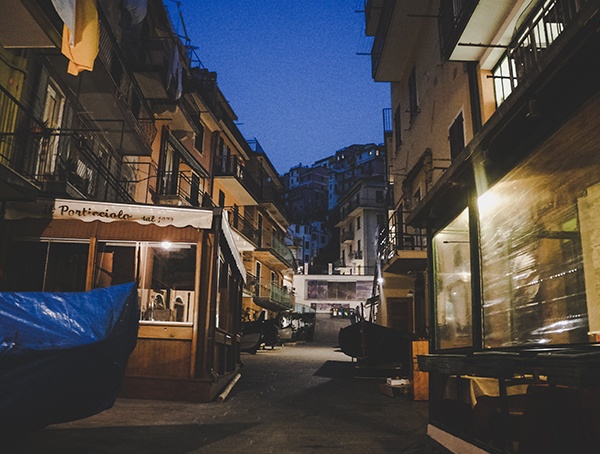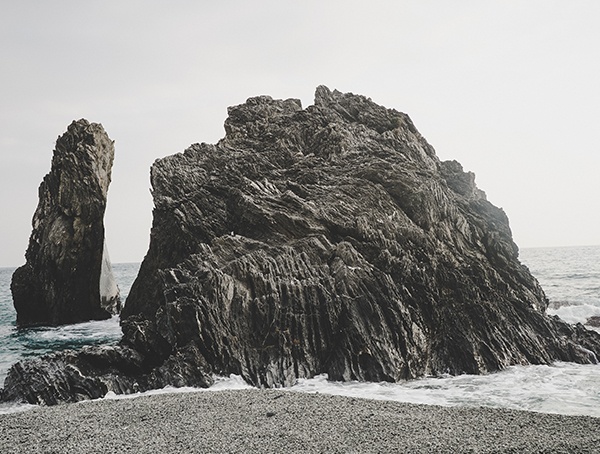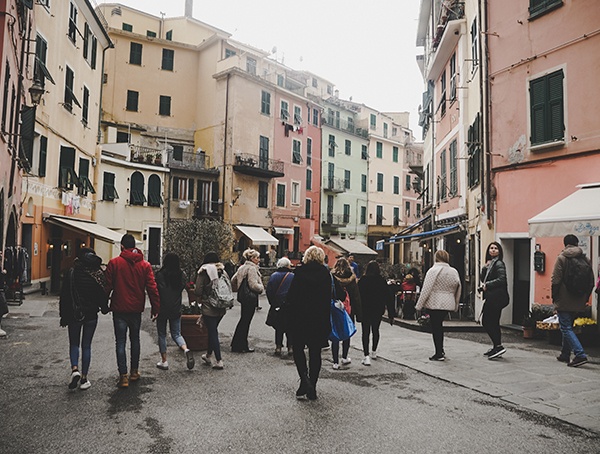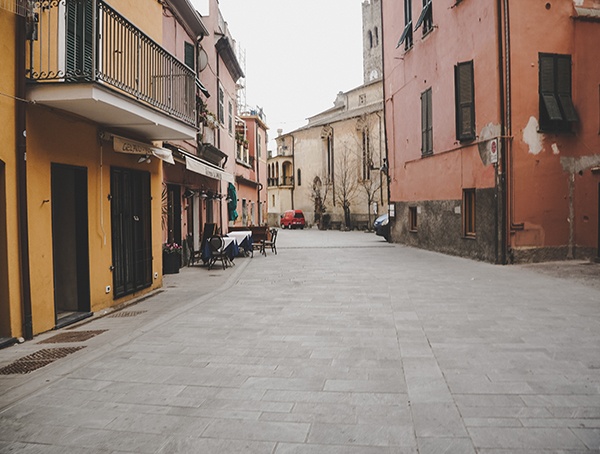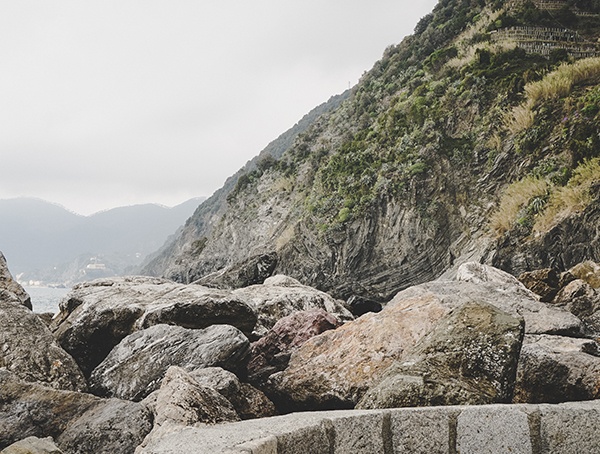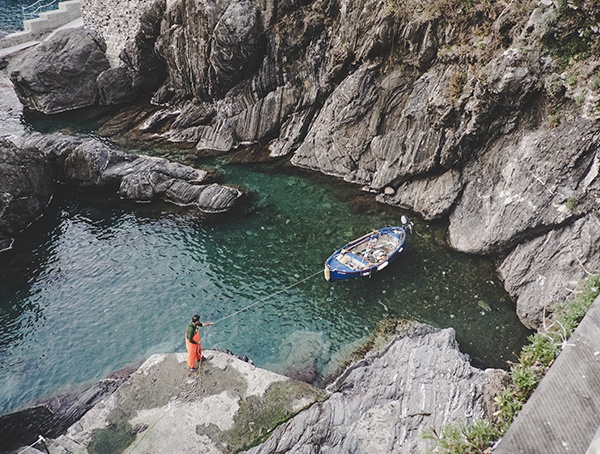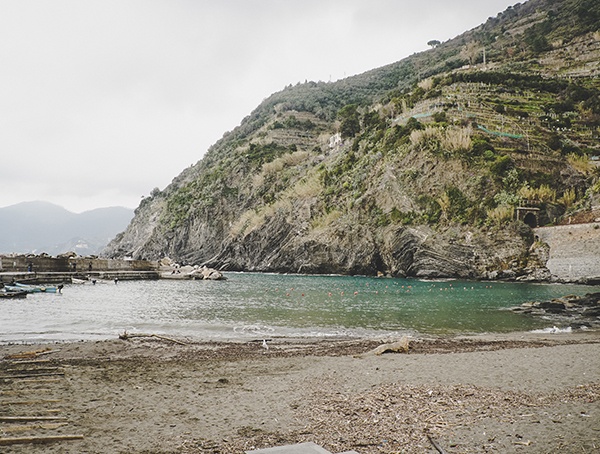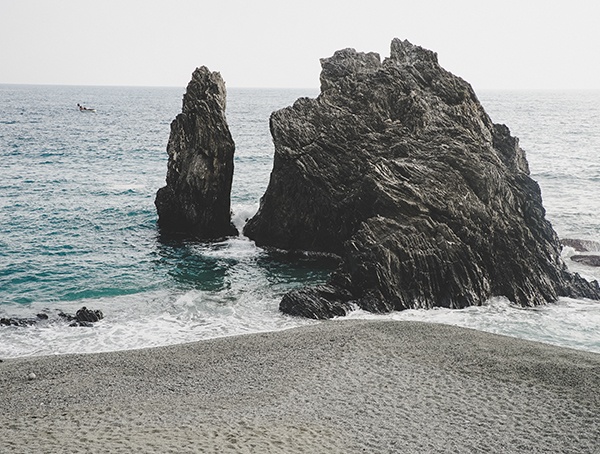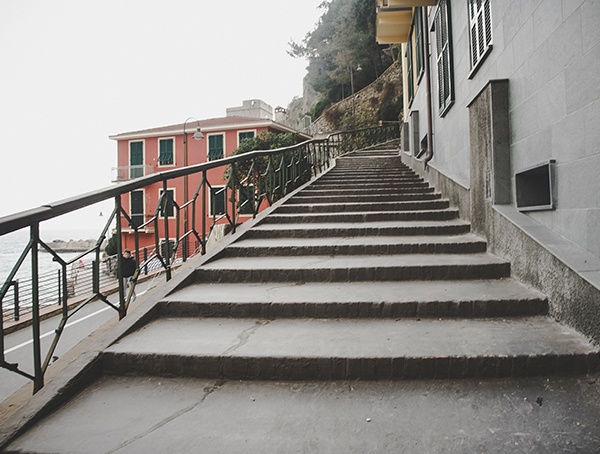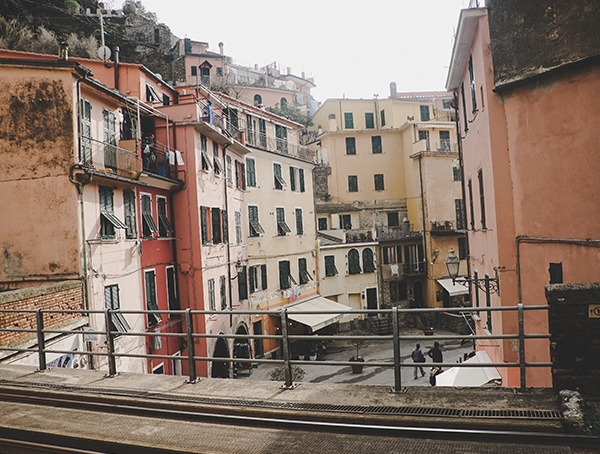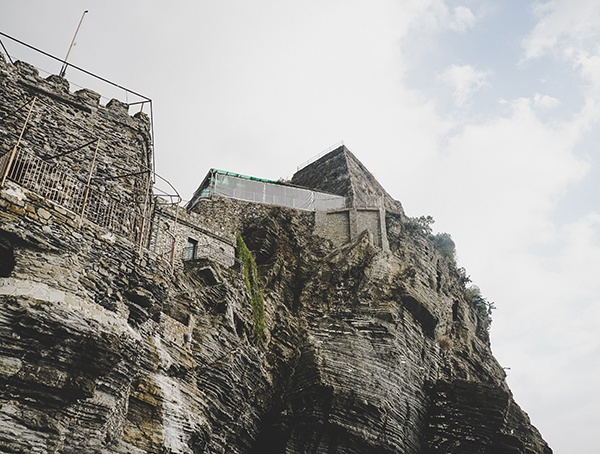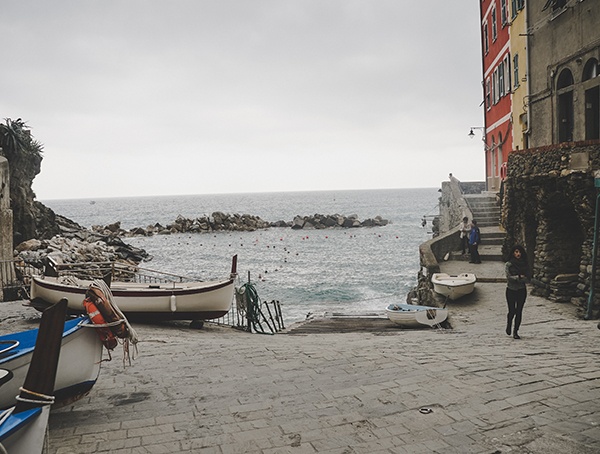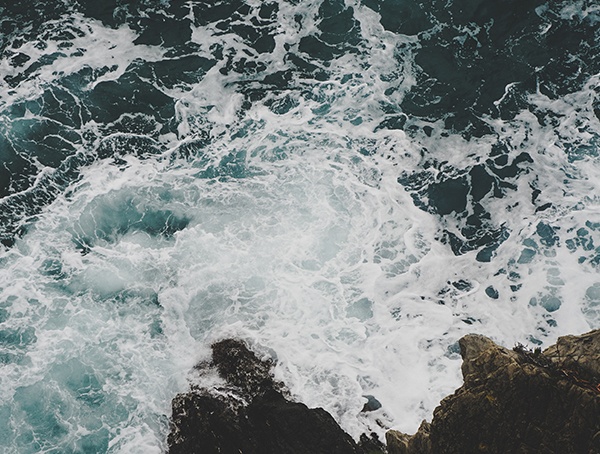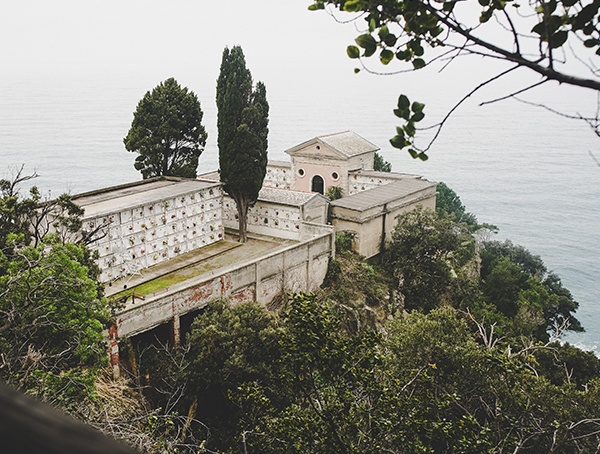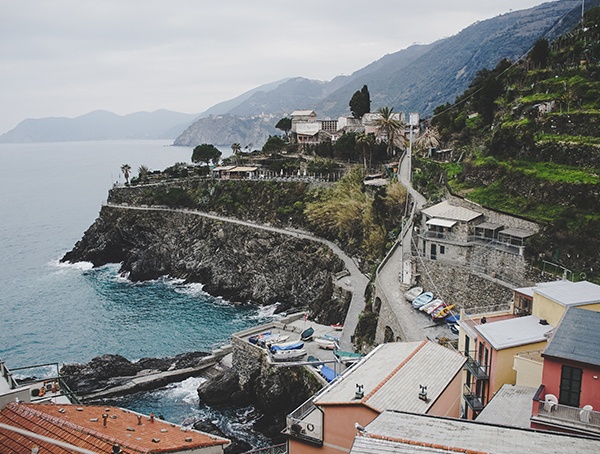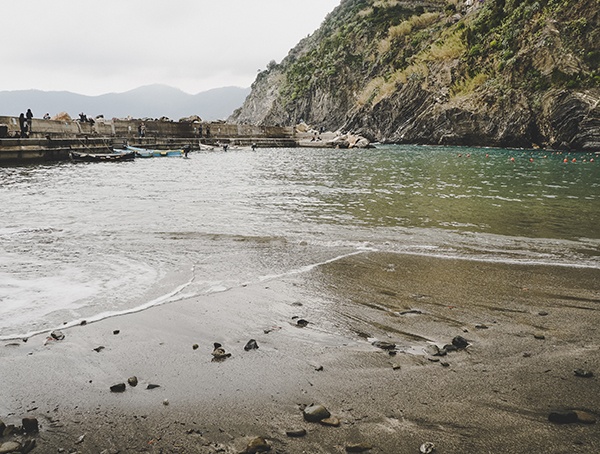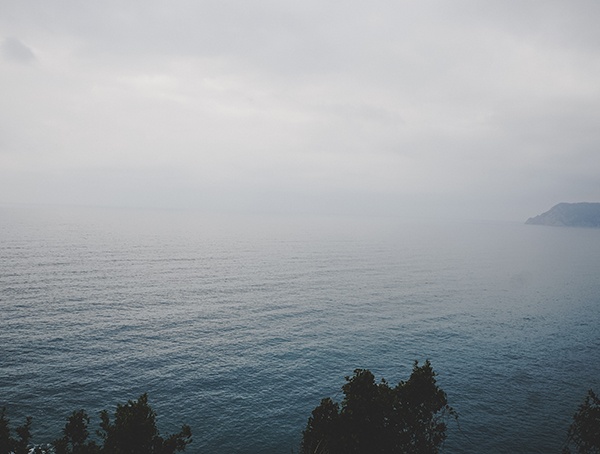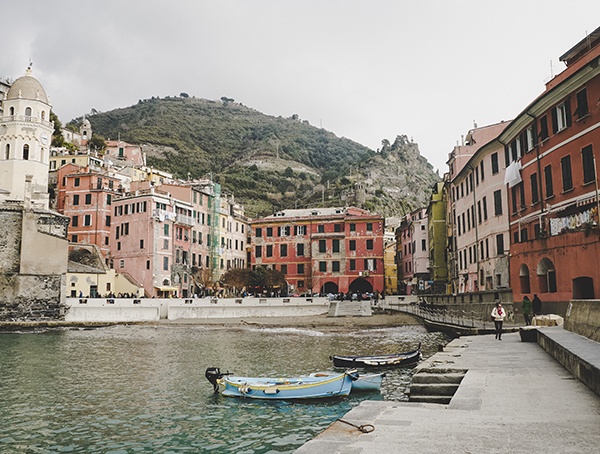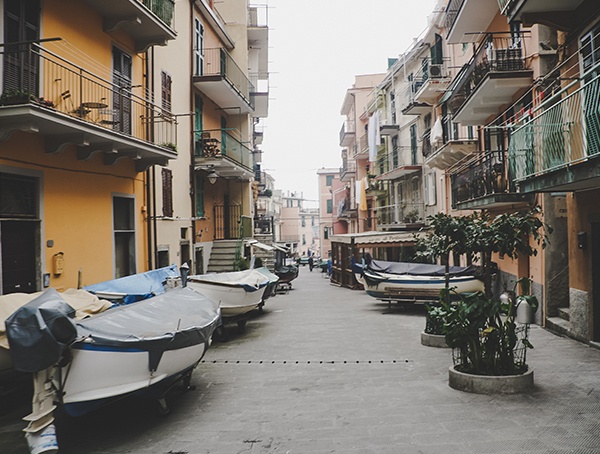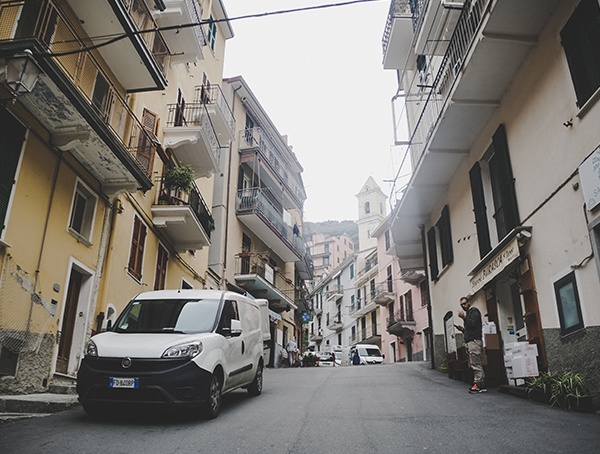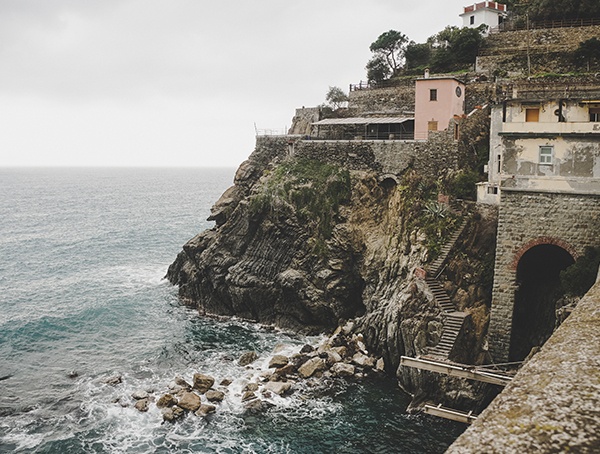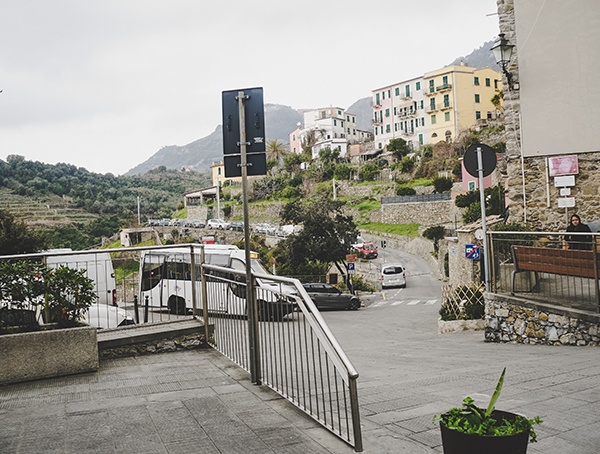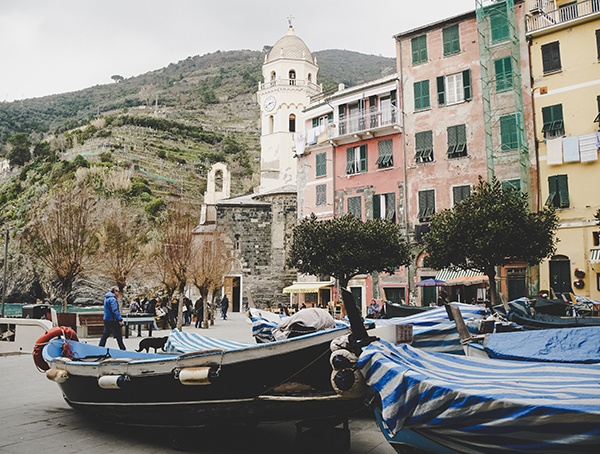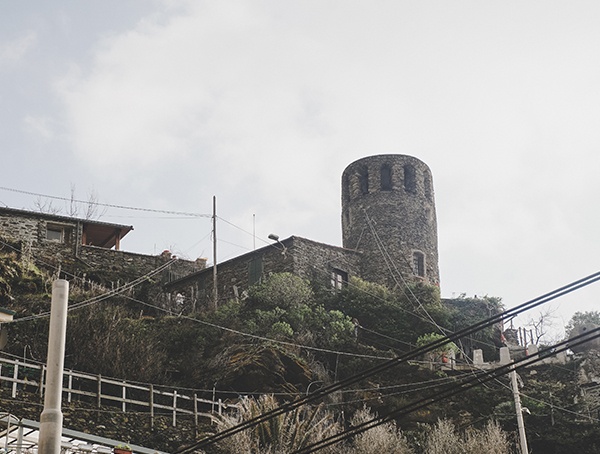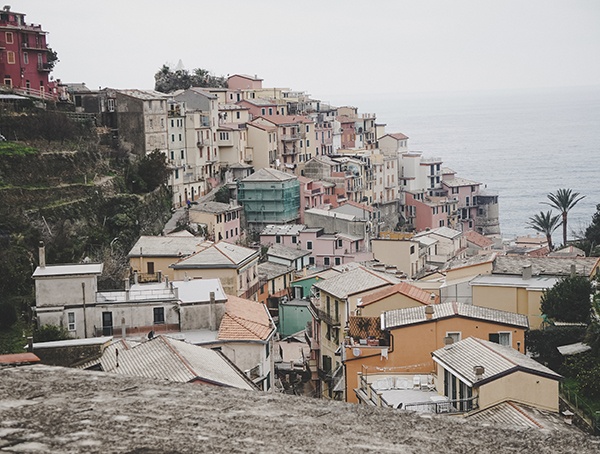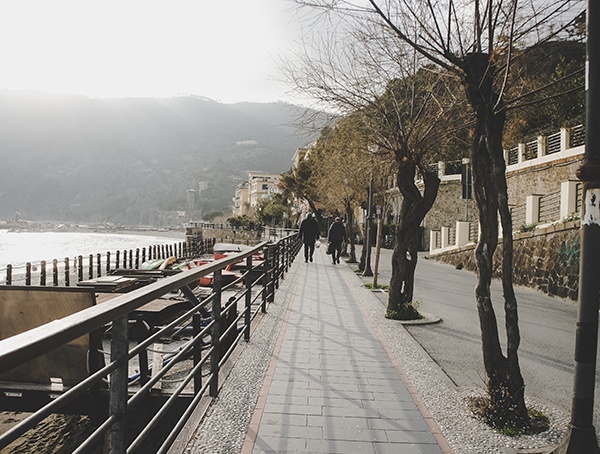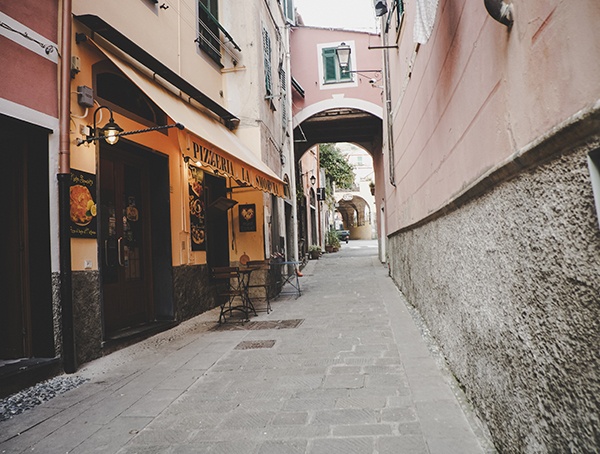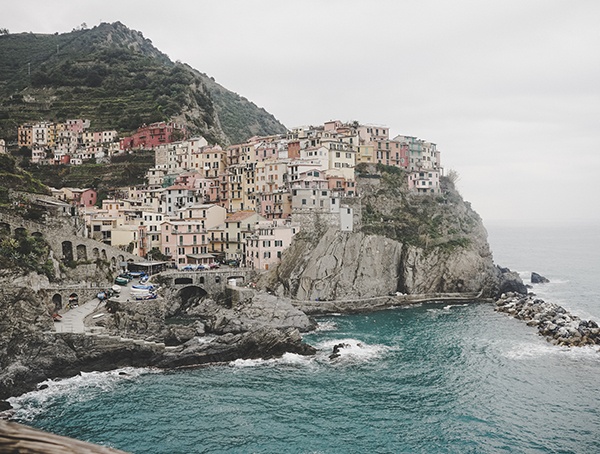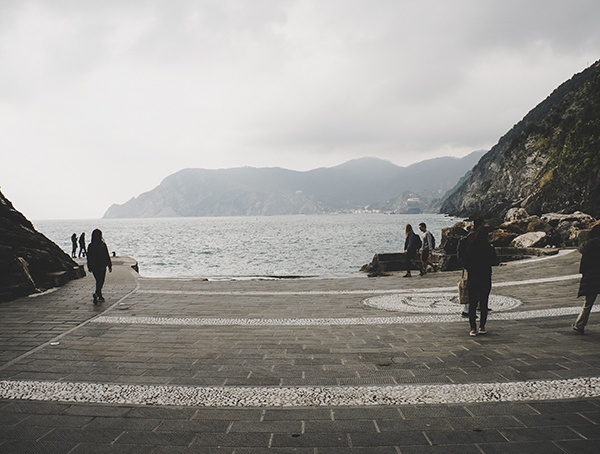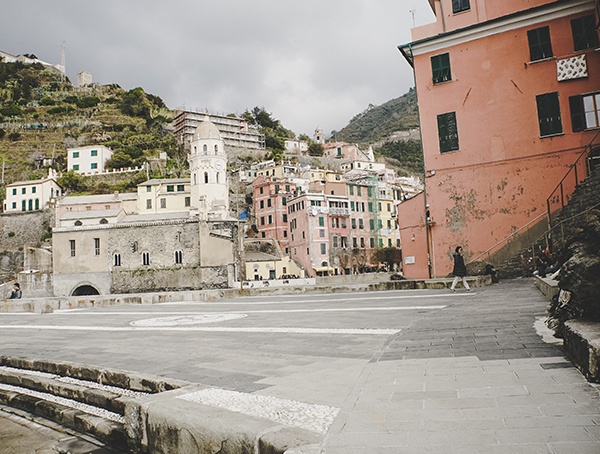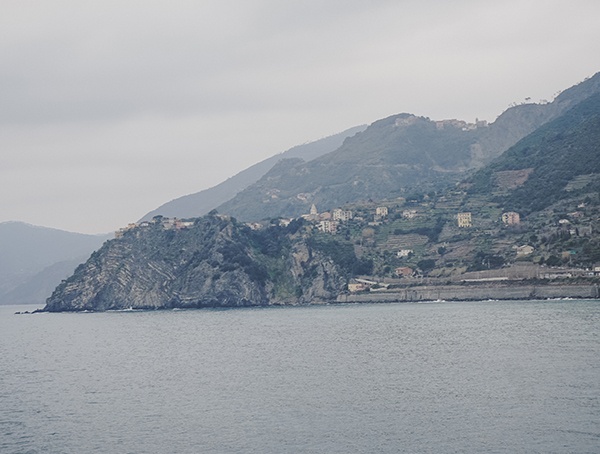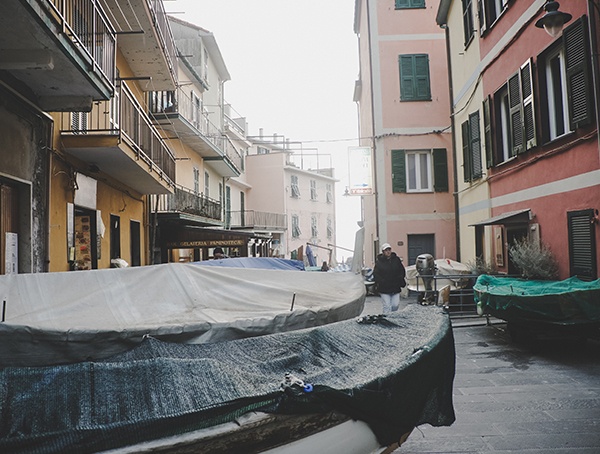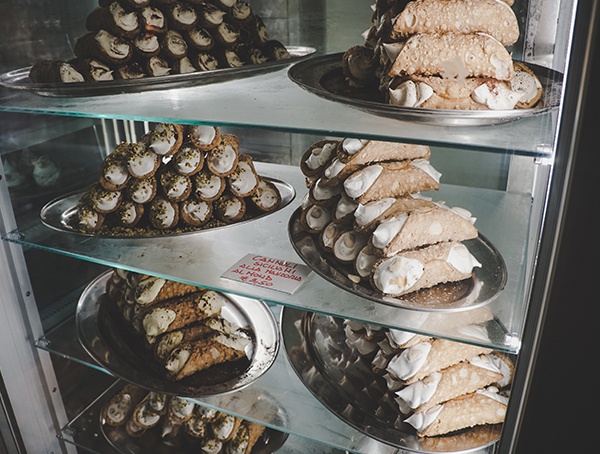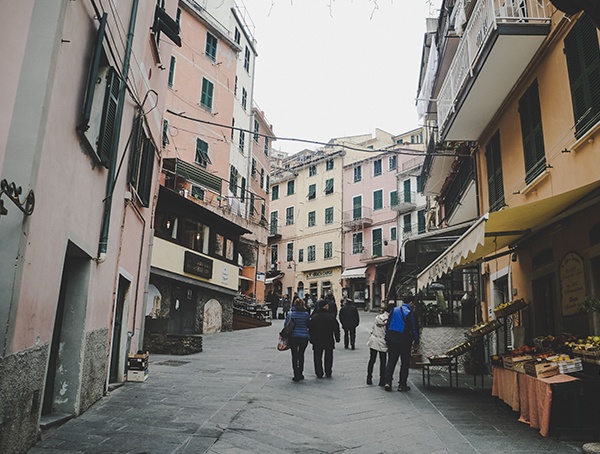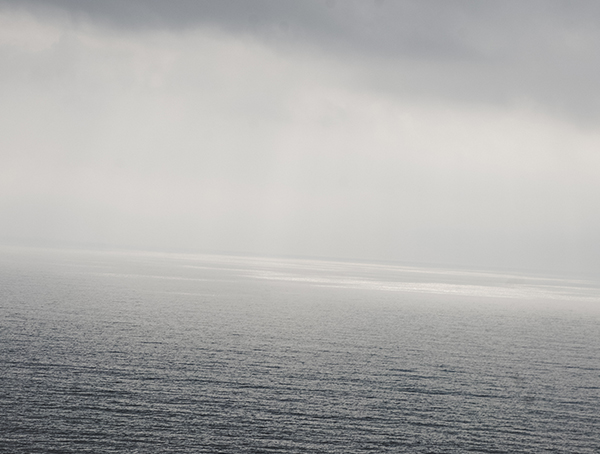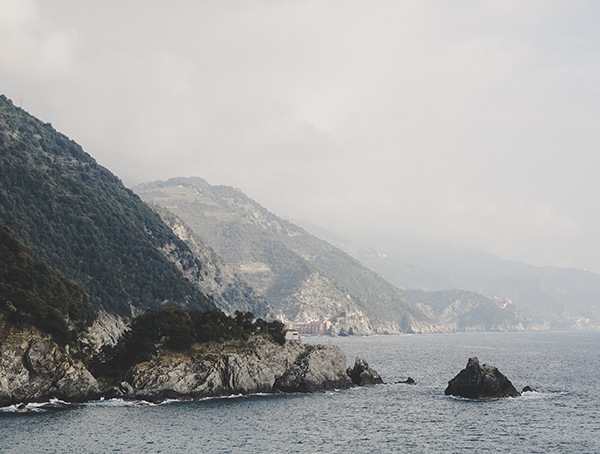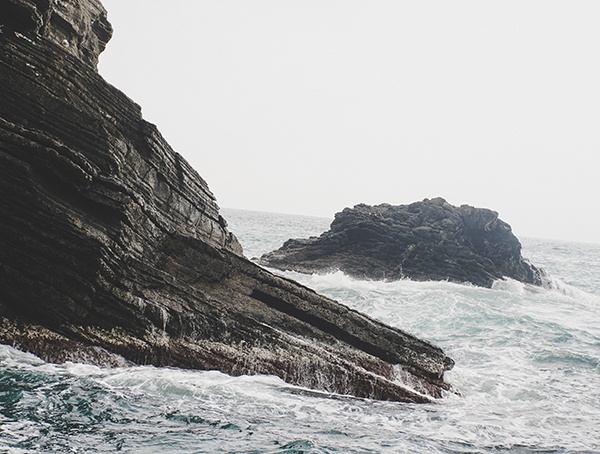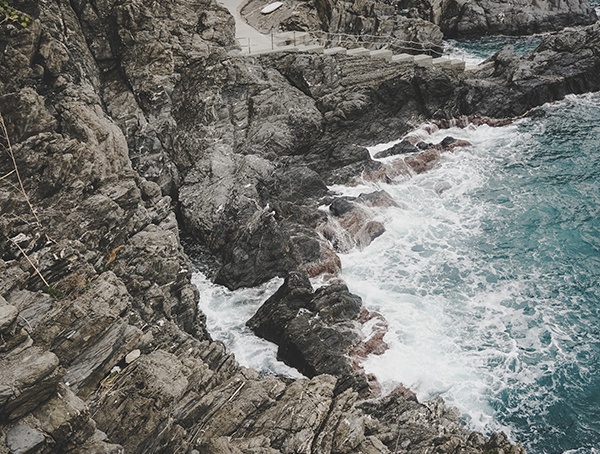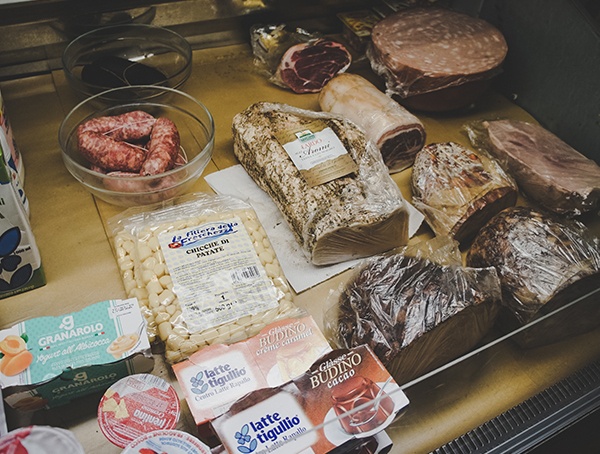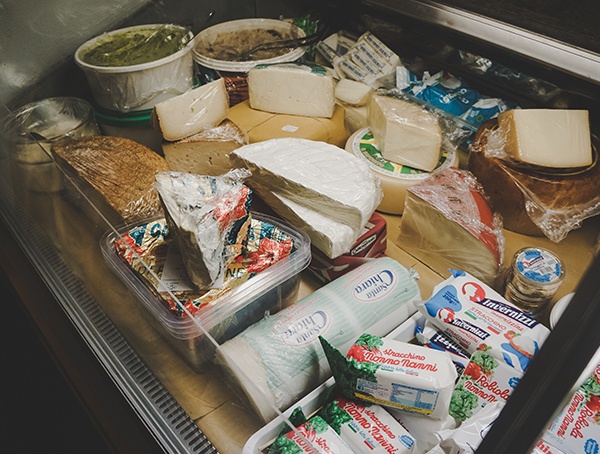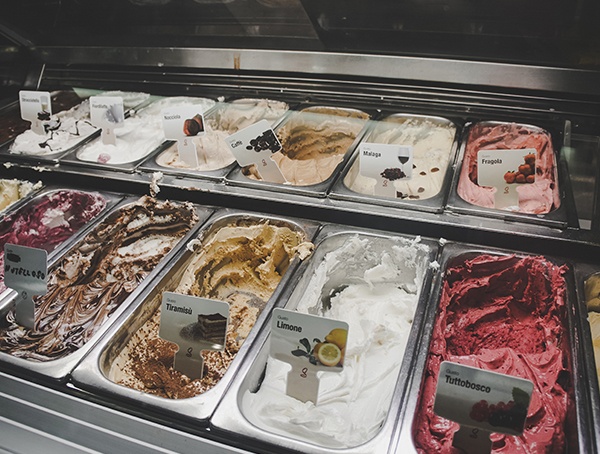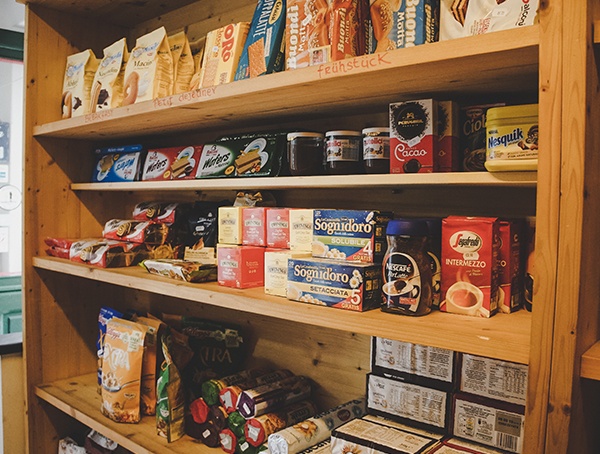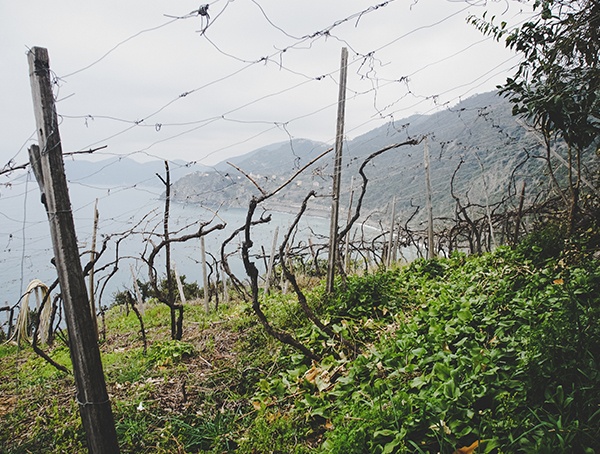 We hiked up the worn dirt paths and stumbled upon row after row of vineyards growing along the hillside. Views were fantastic and truly captured the awe surrounding the Cinque Terre villages. Keep in mind most of the trek is vertical, so if you're out of shape it will get you into shape quickly.
We tried to access the famous hiking trails but alas, they had been gated off with steel bars. There are a lot of rumors surrounding the reason why, but we'd assume the coastline path had become unsafe at some point. Should they ever re-open, I'd highly suggest hiking your way through the villages.