Expansive views await with miles and miles of beautiful Italian terrain to gaze upon. But save this part for last to make the experience unforgettable.
To start your travels in San Gimignano, go ahead and explore the countless medieval tours and houses. The all-encompassing historical feel will surround you and make it feel as though you'd stepped back in time. Tour the Duomo di San Gimignano, Torre Grossa, or Piazza della Cisterna, all are sure to please.
We celebrated Carnevale with the locals during our visit and enjoyed live music and dancing in the Piazza Della Cisterna. From adults to children, the town was filled with beautiful costumes, including confetti that thickly lined the stone streets.
San Gimignano was home to a few small shops but was more or so suited for those interested in historical architecture alongside breathtaking views and scenery.
Speaking of views, they were, by far, our favorite part of stopping by San Gimignano. We were trying to figure out which small Italian town to visit as we had spare time, and San Gimignano was definitely worth it. For the most part, our Italy travels kept us in the city streets, so every time we could break away and see beyond the nearest building was genuinely remarkable.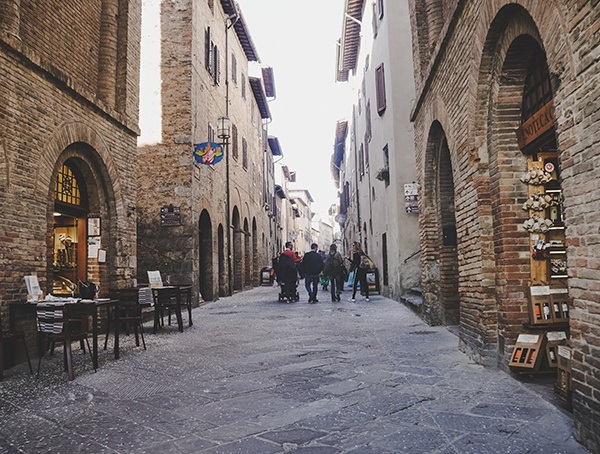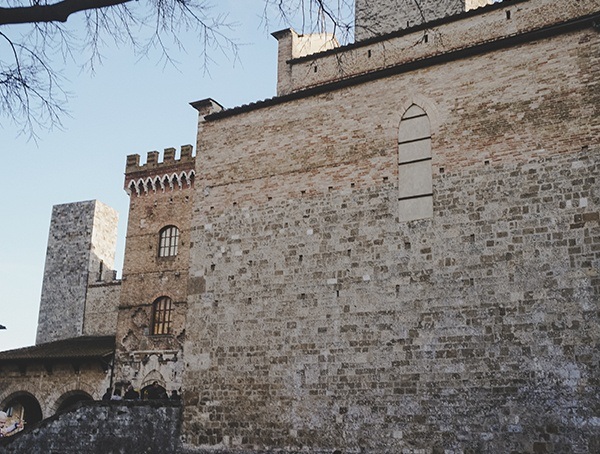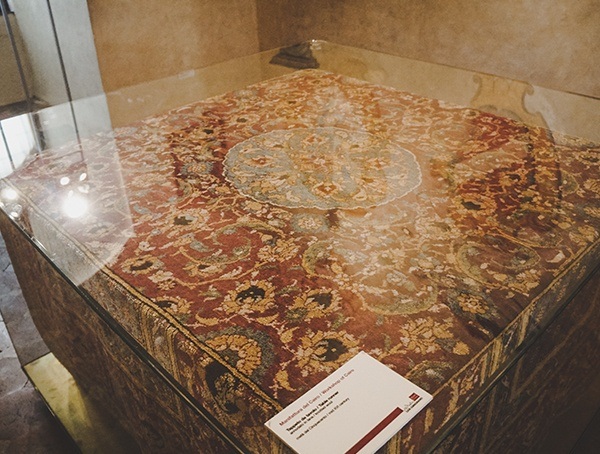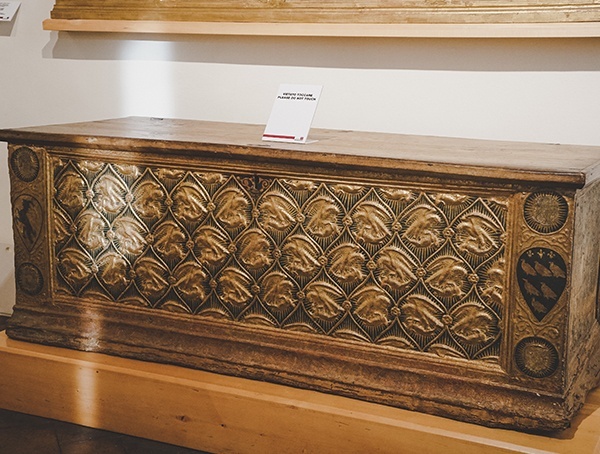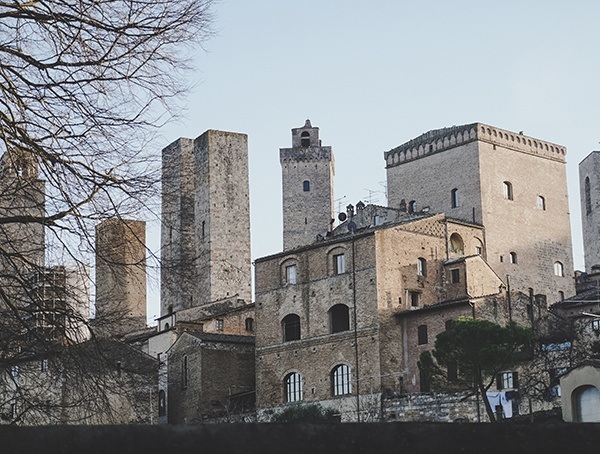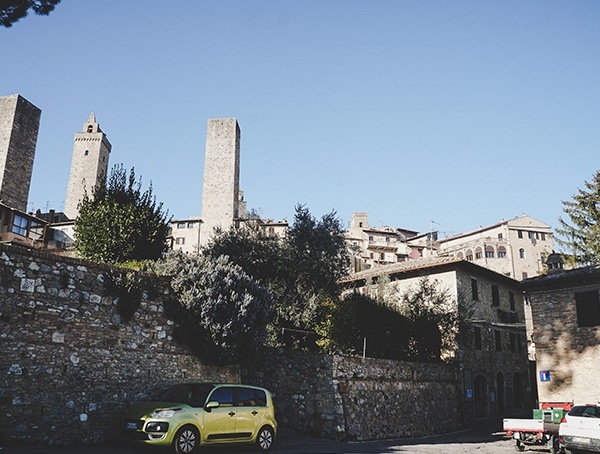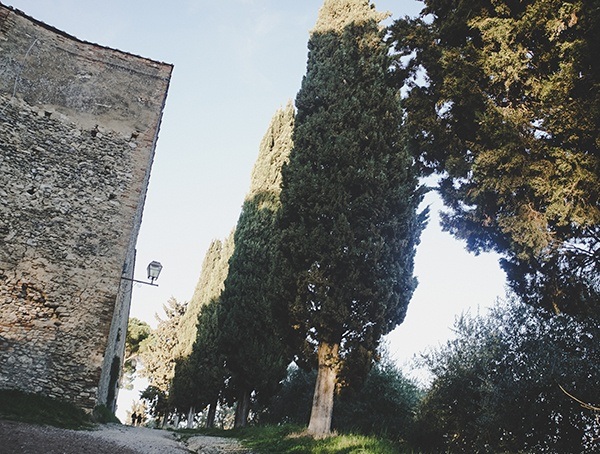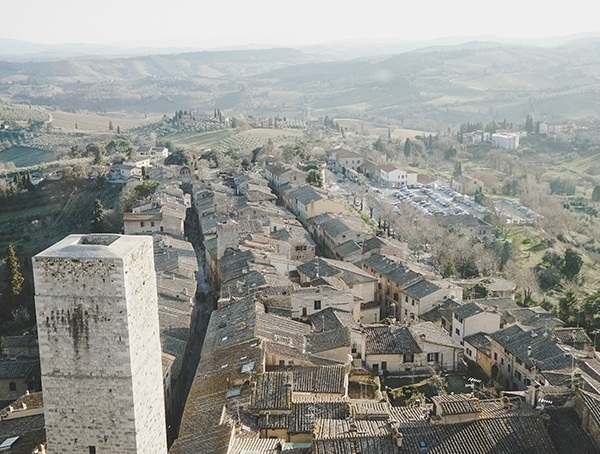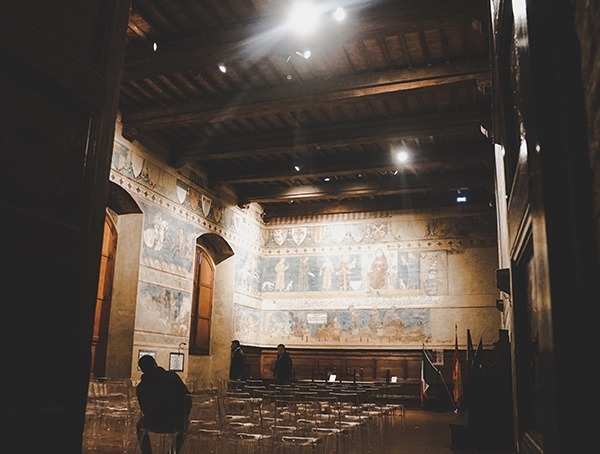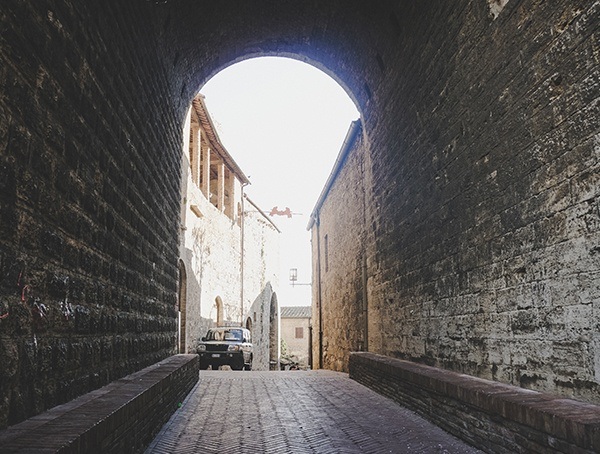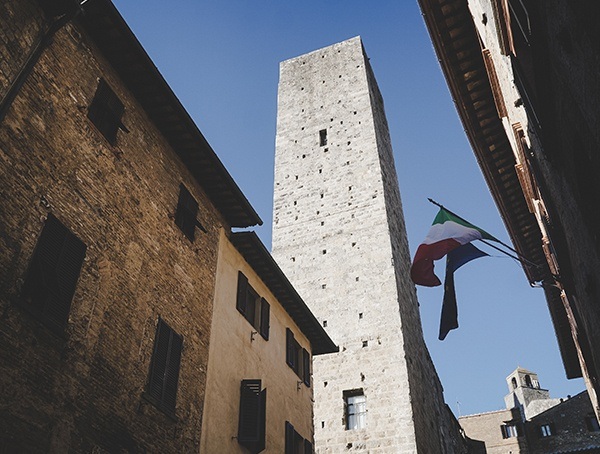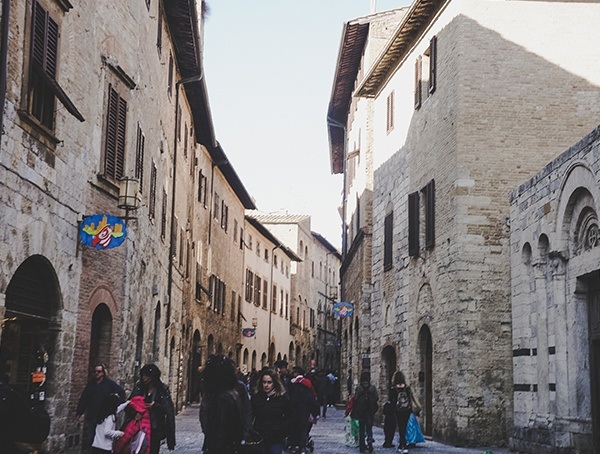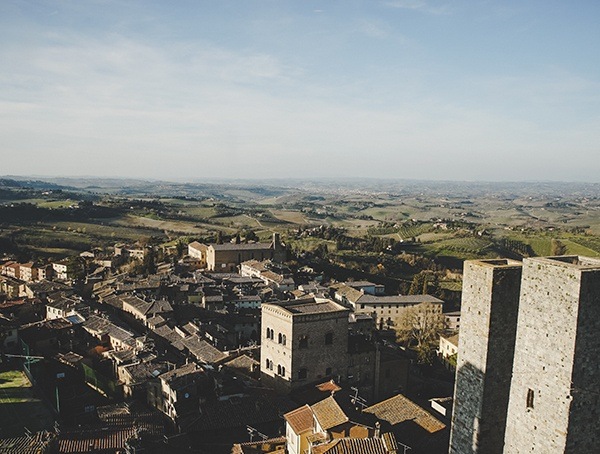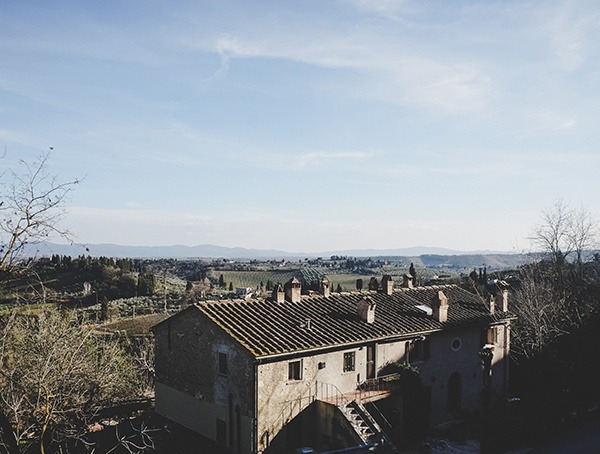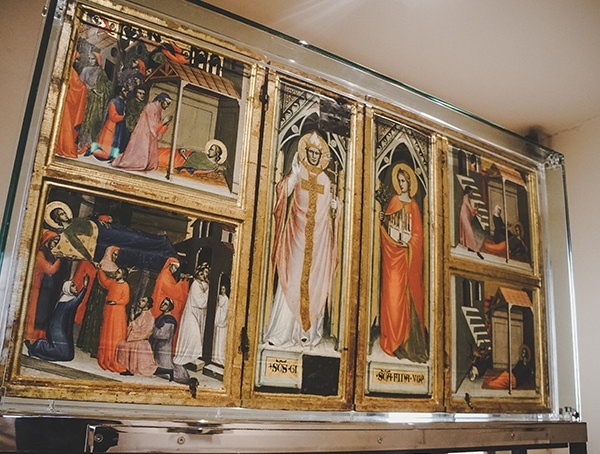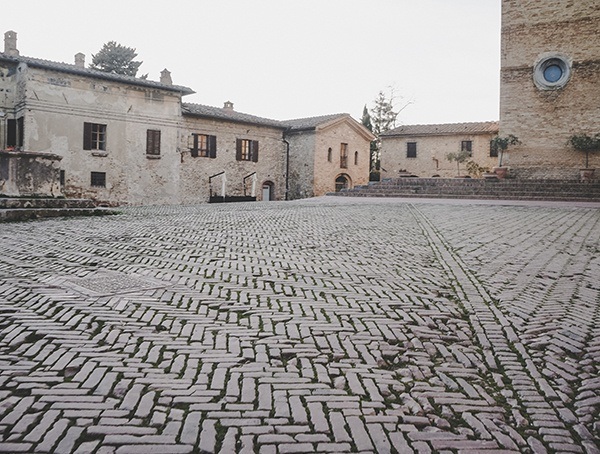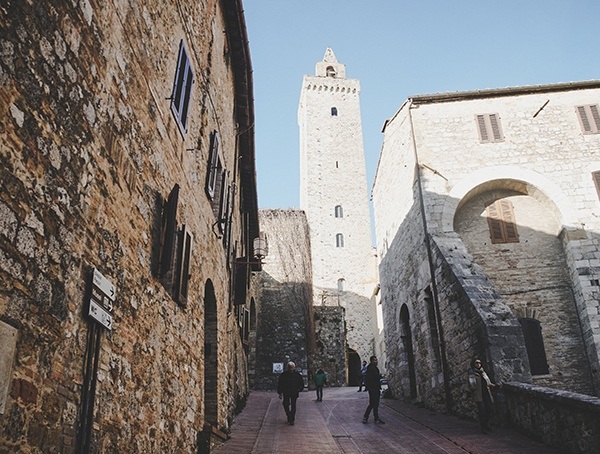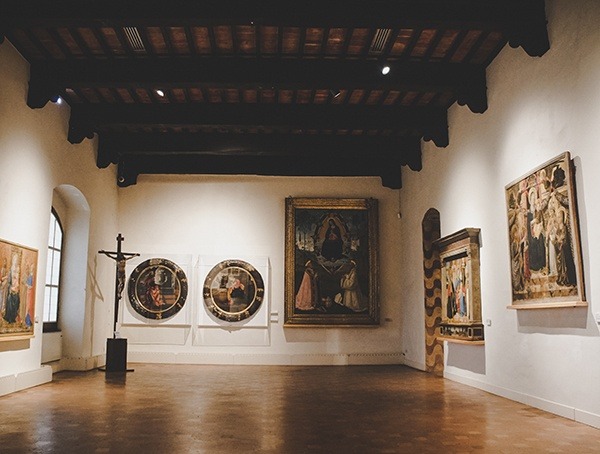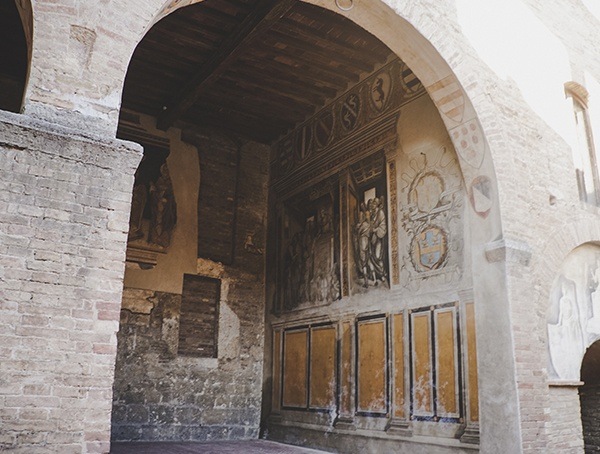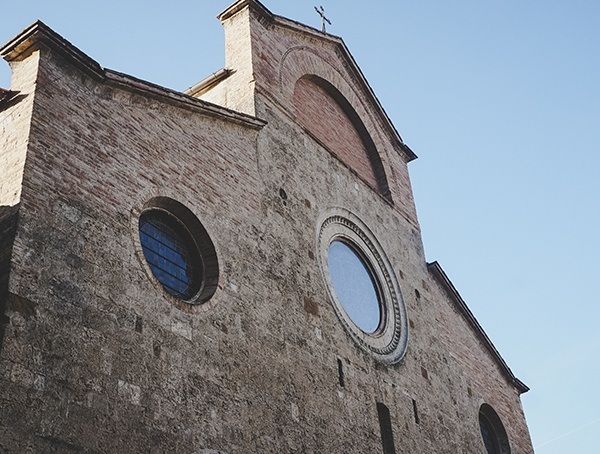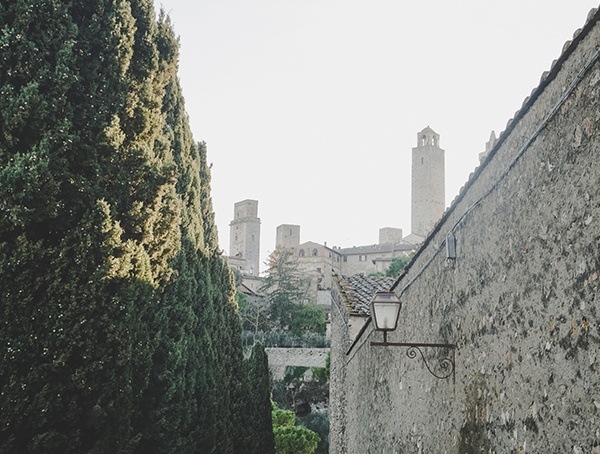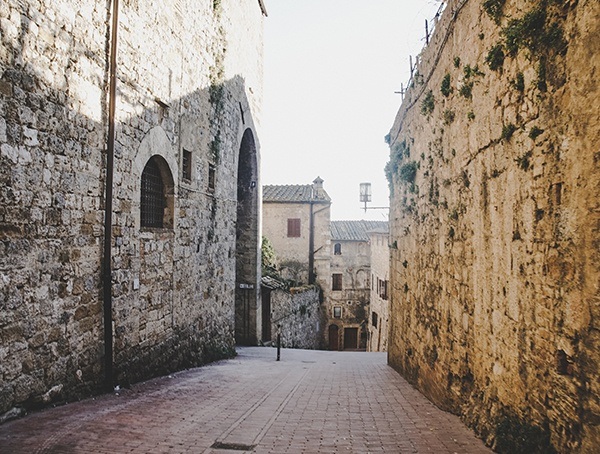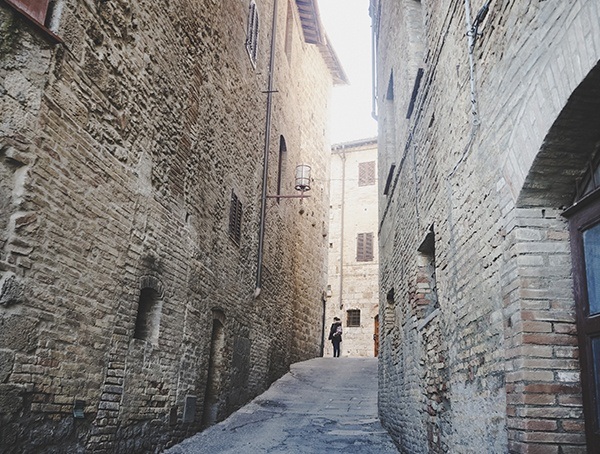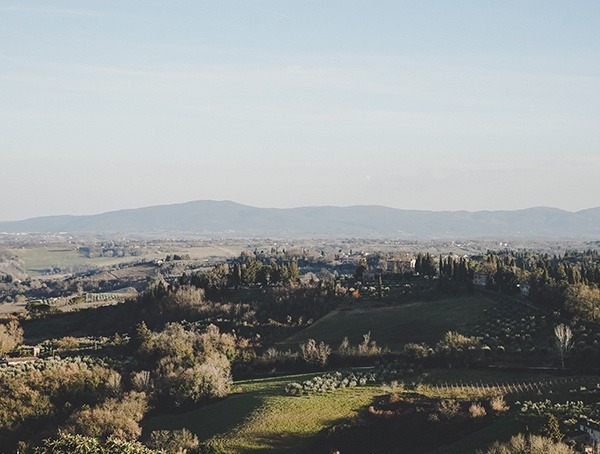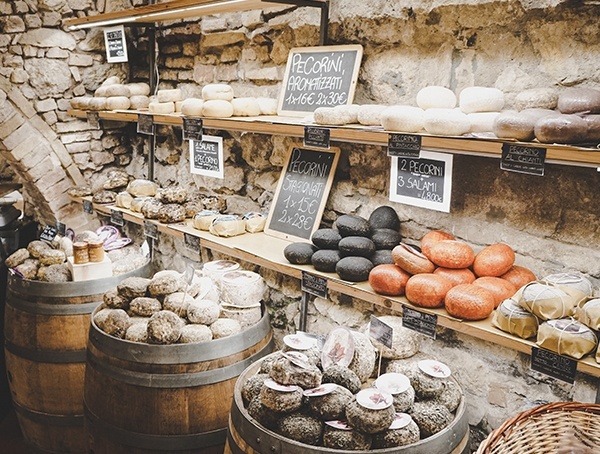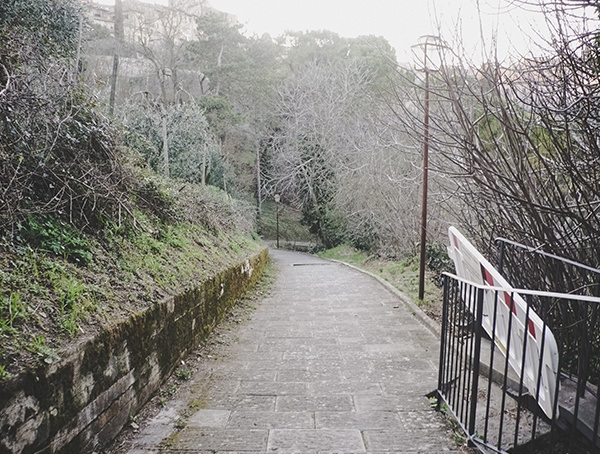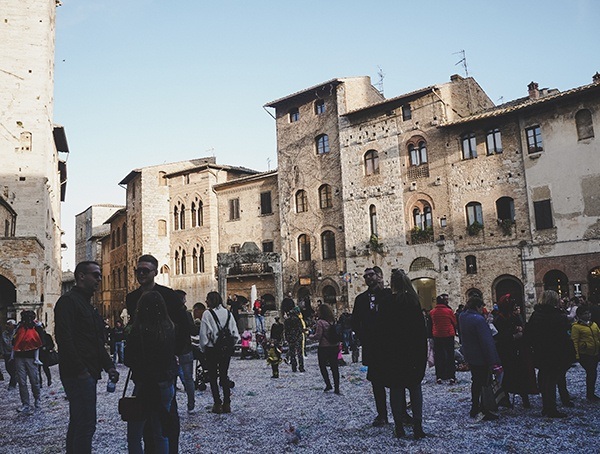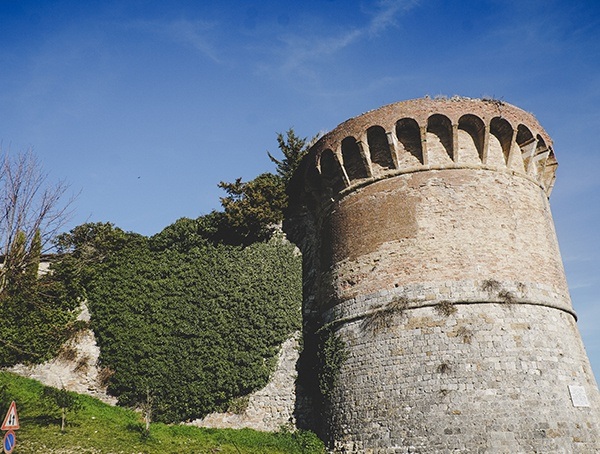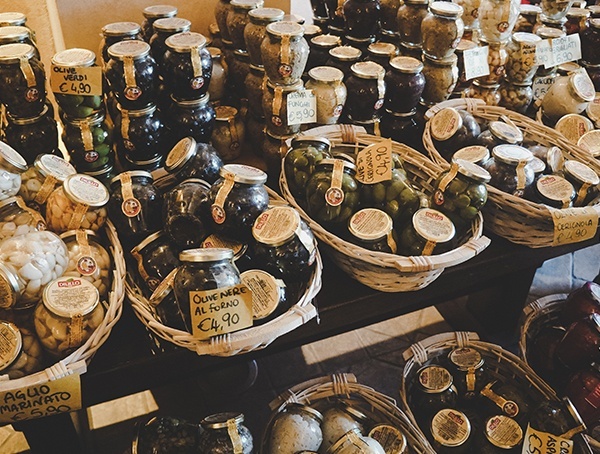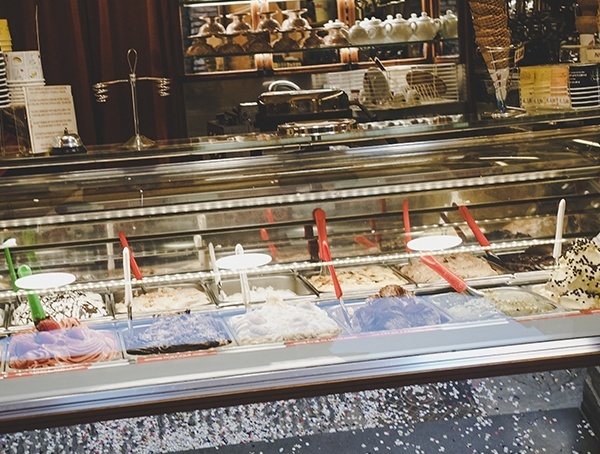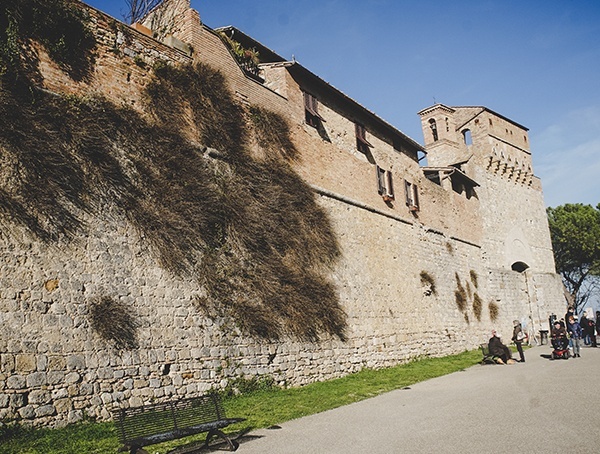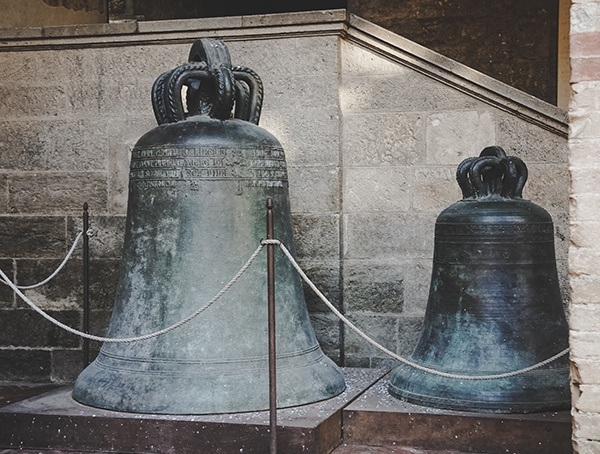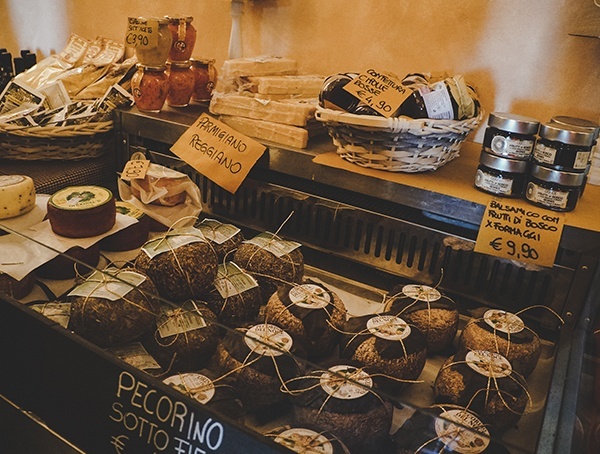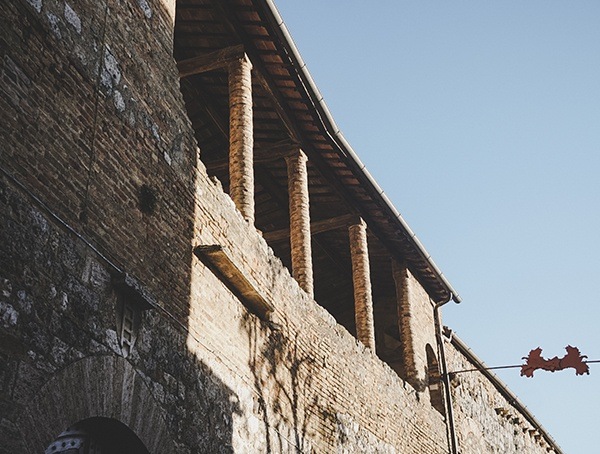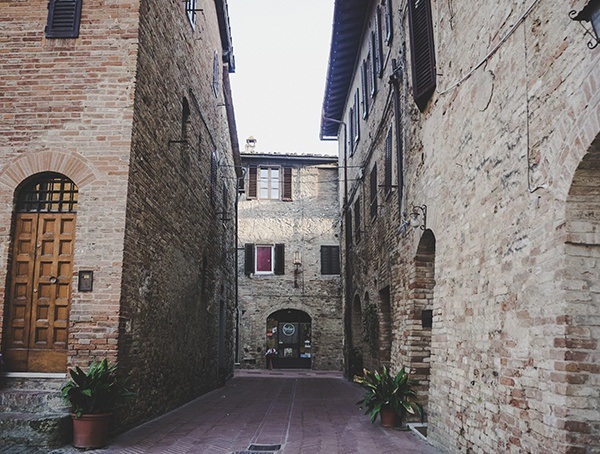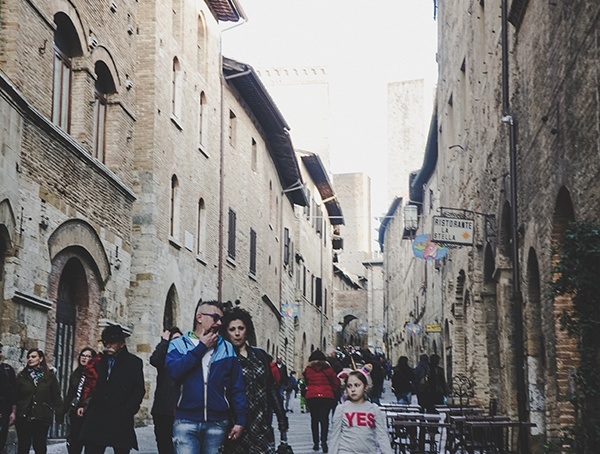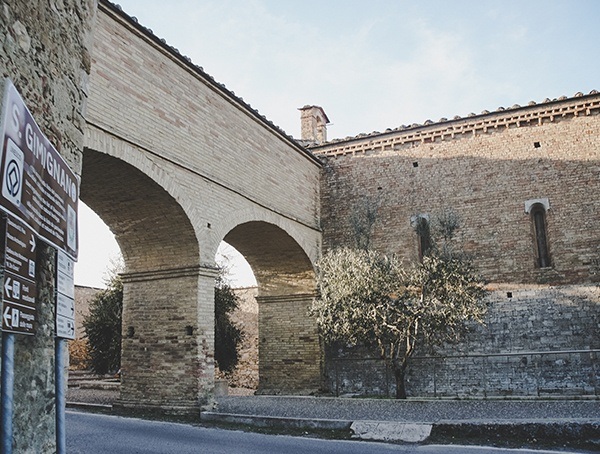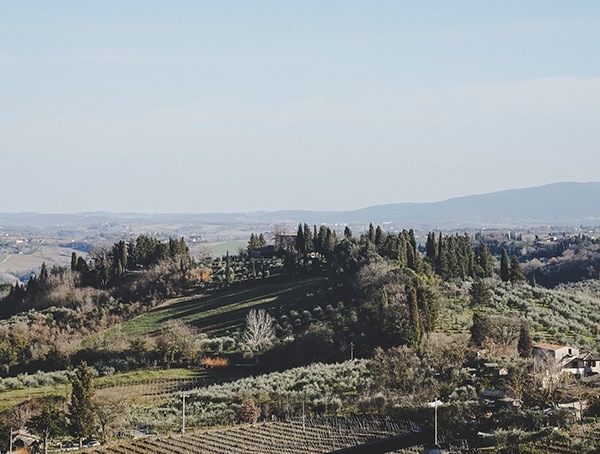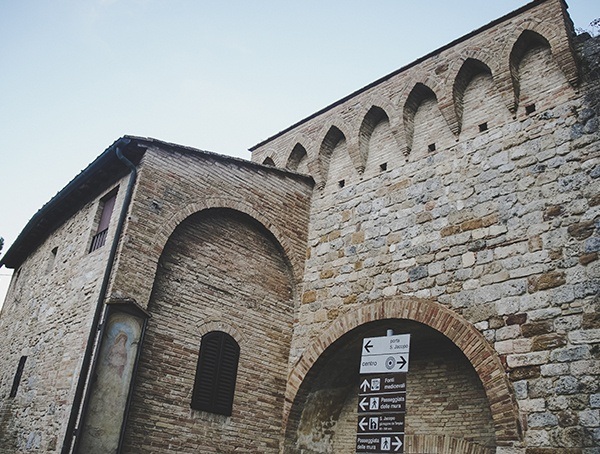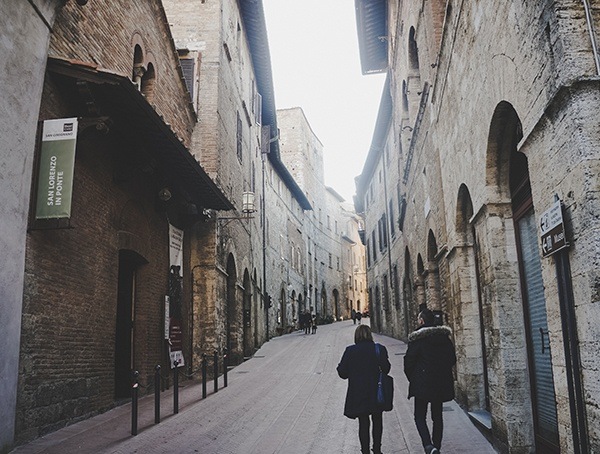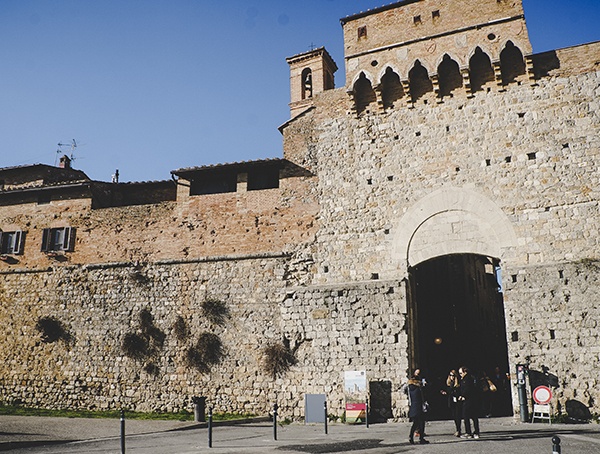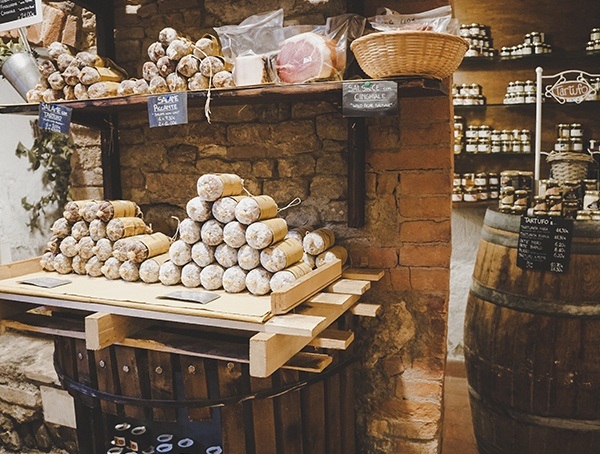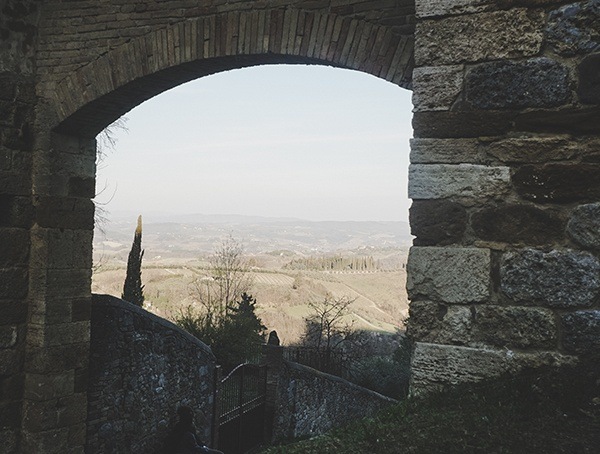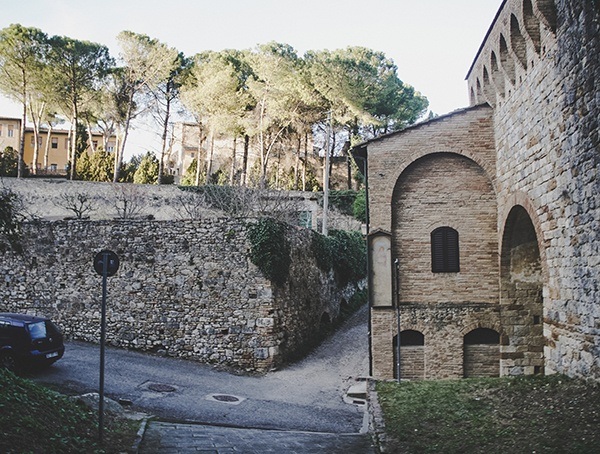 Bonus: A castle we explored.