Luckily, some ideas can pay thousands of dollars with minimal effort.
In reality, most side jobs take work, face-to-face interaction, and an inner burning desire to hustle. You can't be a successful businesswoman if you aren't motivated in the first place. You will ultimately fail at whatever side hustle you're attempting to accomplish.
In return, when I put together this top 250 best side hustle ideas for women list, I based it upon either personal experience or the experience of friends, family, and acquaintances who had achieved some form of financial success. Real stories that had tangible results.
I don't consider making five, ten, or a hundred dollars online after weeks of work a good measure of success. You can waste all the time in the world and get burnt out if that's what you want. However, I want you to succeed with these side hustle stories and ideas.
If you want to make thousands of dollars to fund that dream vacation, cut your credit card debt in half, save for that home down payment, or simply pad up your banking balance, then here's everything you need to get started.
Remember, how hard you work determines the level of success you reach with your side hustle. There are no secrets behind successful women!
1. Rock Hounding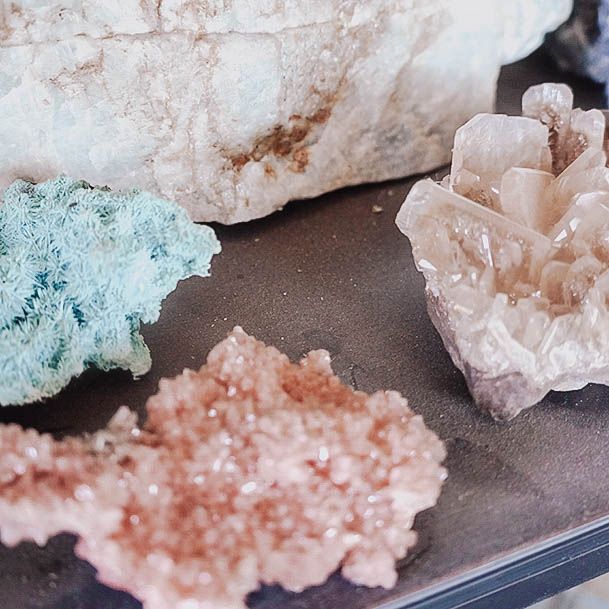 Love exploring the wilderness, have a passion for nature's beautiful treasures like crystals? Turn your outdoor time into a profitable venture by selling the rocks, minerals, and crystals you collect from the earth. Here in Colorado, you can find everything from quartz to amethyst to aquamarine. If you're bold enough, you can pan for gold; many women do it.
You can sell your collection of crystals at local rock/mineral shows and Etsy/online stores. You'd be amazed at what some rocks are worth to the right buyer. As collectors, we have easily spent thousands of dollars on beautiful minerals.
Another option that ties right into rock hounding is turning those tiny crystals you find into earrings and necklaces. You don't need to hunt down massive or even hand-sized crystals to turn a profit. Even small fragments can be just as valuable.
2. Food delivery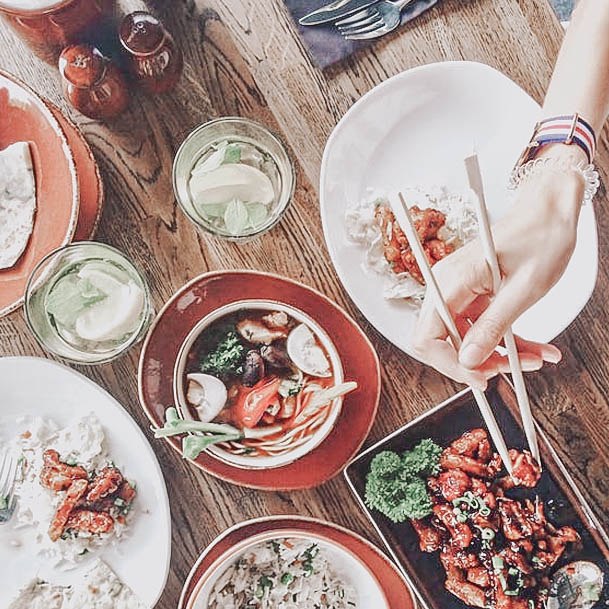 Free smells included. We know many people who deliver with places like Door Dash, Uber Eats, Instacart, Postmates, etc. Everyone has to eat, and the demand is there if you live in a medium to a large-sized metro area.
3. Private driver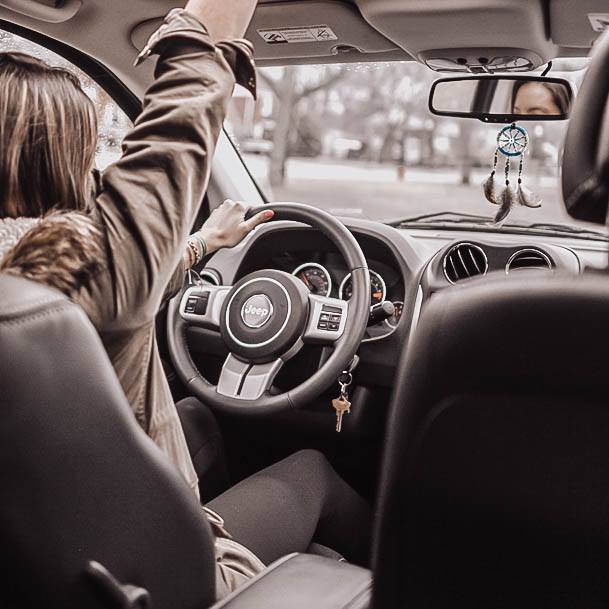 I remember getting paid hundreds of dollars per night to drive people back and forth from their homes to private parties. Grab the minivan or SUV, and you can safely transport folks who have been drinking heavily back home. People always look for drivers for weddings, special events, birthday celebrations, etc. You can set your rates low as tips, usually where you make the most money.
Beyond becoming a private chauffeur, consider trying out Uber or Lyft. I'm sure you'd done the whole rideshare thing at one point. Another option is Kangoapp, which caters to mothers and children.
4. Antique dealer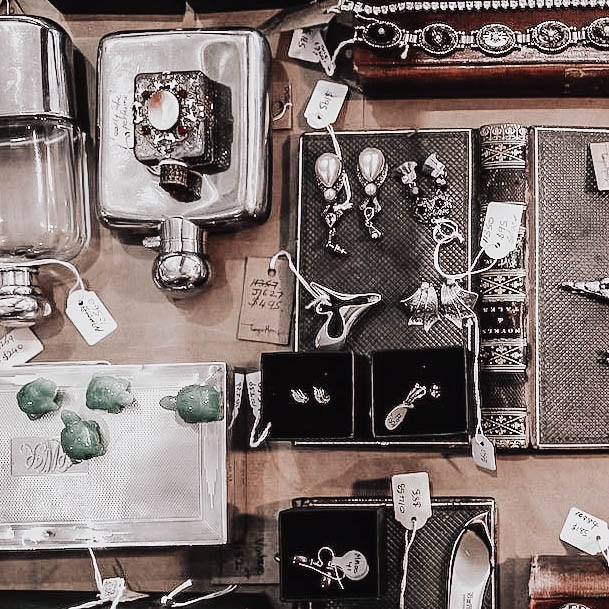 Here in Boulder, we have antique conventions where vendors from around the country gather in hopes of selling their treasures. A simple booth and collection of old goods are all you need to get started. You don't need a trailer; a truck bed or SUV works fine for transporting your cargo.
People will pay premiums for antiques and vintage items without hesitation if you're in an affluent area. You can also set up booths at the local flea market, malls like the Brass Armadillo, and local antique consignment shops. You have a lot of options.
5. Buy and sell scrap replacement parts.
You don't need to start a junkyard to go this route. Beyond cars, which can easily be bought at auction for hundreds and resold for thousands in valuable parts, you can repurpose laptops, cell phones, televisions, and more.
Here's a great example: You buy a damaged Macbook Pro online or in person for a hundred dollars. The screen is busted, the case has been damaged due to a drop, and it's headed for the landfill. You can take apart the case, remove the screen and extract the leftover items that are still in good working condition.
This could be the motherboard, keys from the keyboard, hard drive, memory, speakers, connection ports, and so on. Rather than someone paying a thousand dollars to Apple for a new motherboard, you can sell your used motherboard for huge discounts and still turn a significant profit.
6. Sell bulk meals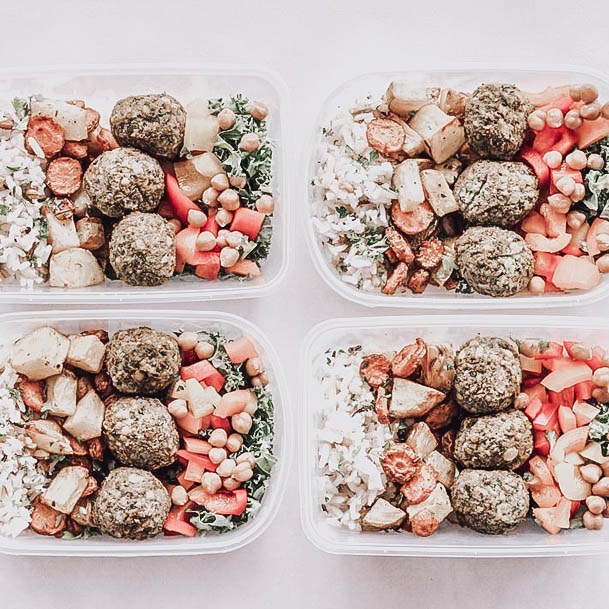 Love to cook? I do like most folks, but finding time to cook can sometimes feel impossible. There's been a considerable rise in pre-made, ready-to-eat meal subscription services lately. However, if you're local, you can easily skip the expensive shipping costs and compete with the big guys. Not to mention, you have the option to cook virtually any dish you want.
Make a list of meals, walk around the neighborhood, introduce yourself and your family, and sign up folks for a monthly subscription of meals. Cook with the kids, have some fun with it, and turn these moments into mini teachable business lessons.
Offer on-demand meals that can be scheduled and ready at your customer's choosing.
7. Private chef
Beyond the meal prep above, you can even offer services as a private chef or in-home cook. People are always hosting parties and don't want to deal with the hassle of cooking or grocery shopping. Every time we throw a party, I spend most of the time in the kitchen trying to prepare food.
You can check into things like Eatwith.
One friend of ours goes beyond and offers in-home cooking lessons. He'll show you how to prep your meals, make beautiful dishes, and so on.
8. Window cleaning
We know folks who have made boatloads of money washing windows, many of who started with virtually nothing. The best part about window cleaning, aside from the simple work process, is that the starting equipment and costs are minimal. You don't need a professional glass cleaner liquid; dish soap and water will get you started like a professional.
When it comes to window cleaning, consider both residential and commercial properties.
9. Bakery business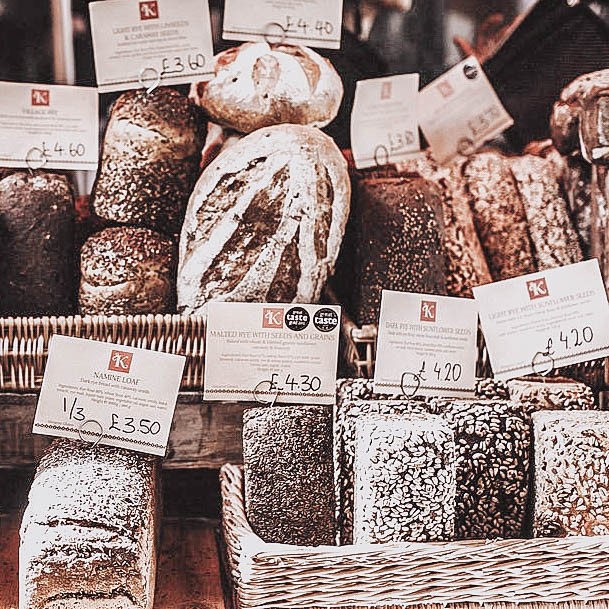 You can create yummy products right at home in your kitchen, cookies, cakes, pastries, and beyond. One woman we know bakes goods at home and takes them to local coffee shops, where they are sold to customers. She simply cooks and transports her pastries. Think muffins, cinnamon rolls, cookies, coffee cakes, Danishes, and so on.
Outside the local coffee shops, we've seen one woman sell baked goods off a busy street—another at the local farmers market. You can see baked goods virtually anywhere; people are always hungry.
Another successful businesswoman we know exclusively makes wedding cakes in her home. She's partnered with local wedding venues, who probably get a kickback of sorts, and has all the clients she could ever want. All she has to do is bake and help the clients choose their perfect cake. She can set her hours and take on as much side hustle business as she wants.
One more side hustle idea for you regarding bakery-themed businesses: Consider baking custom dog treats.
10. Photography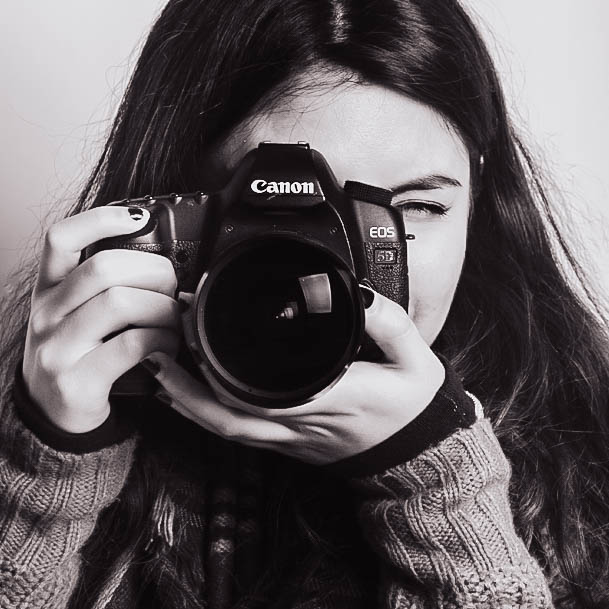 I like to think of photography as one of the best side hustles. Why? Well, because there are many different niches out there that need specific photography services. Examples include Real estate, wedding, family portraits, school portraits, engagement photos, anniversary photos, pet photography (dogs aren't easy to photograph), mineral/rock photos, magazine shots, wild animal outdoor photos, and so on. Specialized photography is where the money is at.
Most weddings are on the weekends, perfect for those who want a weekday-free side hustle idea to run with.
11. BBQ, mobile catering, and food trucks
We come to you! A great side hustle idea to consider is offering mobile catering to local watering holes such as breweries and wineries. These places are always looking for food trucks to serve their hungry and drunk customers.
When it comes to catering for weddings, be careful as a lot of friends and families will try to get a "discount." One woman we know has said this plagues her catering business and is a hassle to deal with.
12. Indoor flea markets
You can sell just about anything these days at the local flea market, farmer's market, local conventions, and so on. Buy in bulk at wholesale prices and sell for a profit. Back when I sold products, I used sites like AliExpress to order boxes of products from overseas and sold them individually for a hefty profit. This side hustle idea can be highly profitable for women who dedicate enough time to it.
One example that comes to mind, is importing lapel flowers for a few dollars each and selling them for twenty bucks per. I remember having wedding folks contact me asking for these lapel flowers by the dozen. Multiply your profit by the dozen and you're making excellent money while working from home. You can even make the products you sell if you're crafty too.
13. Give your opinion
While ranting on social media might not pay the bills, giving your feedback through online surveys, mystery shopping, movies, restaurants, and more can. Regarding side hustles for women, what better way to make money than to shop for free? Our grandparents used to review Boston Market meals and got paid to eat while enjoying their free meal.
Other women we know get tickets to the latest theatre movies and give their feedback while enjoying a free show plus cash. Another woman gets paid to fill her tank with gas at a local gas station and rate the cleanliness and customer service.
Online surveys can pay well, but it's very hit or miss. The only luck I ever had was using Survey Savvy at one point in time. Some services could pay pennies, others hundreds of dollars depending on if you fit the criteria.
14. Scrap anything
Last I checked, ferrous metals were pulling in around $300 per ton at the local metal scrapyard. This can be a challenge if you have a dump trailer and loading equipment. But here's where things get interesting: Non Ferrous metals. Copper, aluminum, bronze, brass, titanium, and so on can all fetch a much higher premium price tag.
After building our house, we scrapped a bunch of copper Romex wire and made hundreds of dollars with every truckload. If your husband is an electrician or if you are, save that scrap wire! You can use that side hustle money to fund vacations, home renovations, credit card bills, etc.
Beyond metals, consider recycling pallets. Some places will buy used, good-condition pallets, but if transportation isn't your thing, you can always use the reclaimed wood. Pallet furniture is a hot trend, and women are buying it up.
15. Drone videography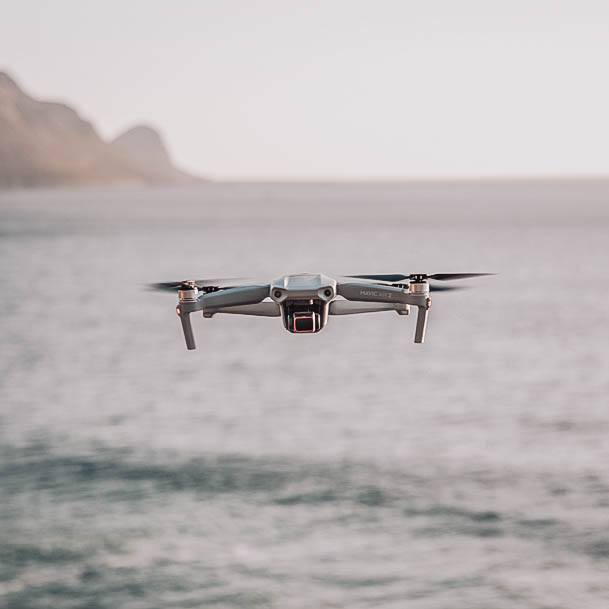 Become an aerial photographer or offer drone videography for real estate sales. Check your local laws first, of course.
16. House cleaning
House cleaning as a side hustle is an age-old task that will be in demand forever. People are always short on time, and having a spotless home is a small price to pay. Your startup costs for this side hustle idea are almost nothing; it's all elbow grease, girl!
17. Dog care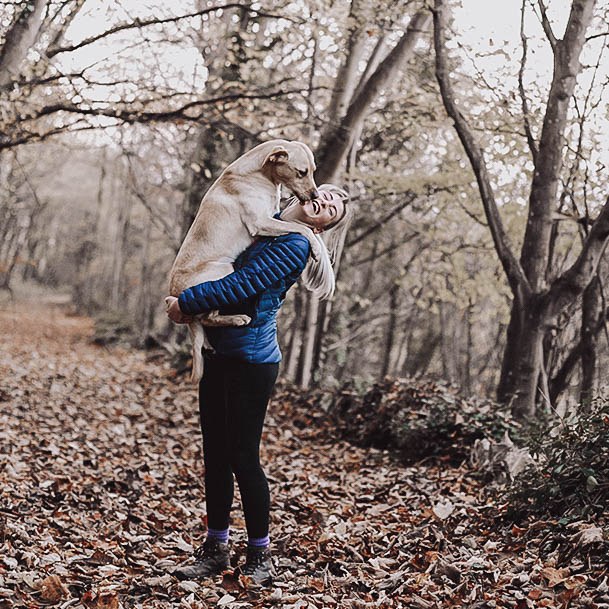 I love dogs, but you know what, I'd love to get paid to be around them all day. The pet industry is a $100 billion-plus market growing daily; perhaps it's time for you to cash in. These side hustle ideas can range from dog walking to grooming, boarding, sitting, and so on. You can even rent out your backyard as a private dog park. There are so many dog-focused apps full of pet parents needing services.
18. Skill handywoman trades
Virtually any household repairs pay well these days. Consider carpentry trim/built-ins, cabinet installation, framing, drywall, plumbing, electrical, HVAC, and even general contracting if you're brave enough. When it comes to homes, everyone has something they need, either fixed or newly built.
19. Alteration services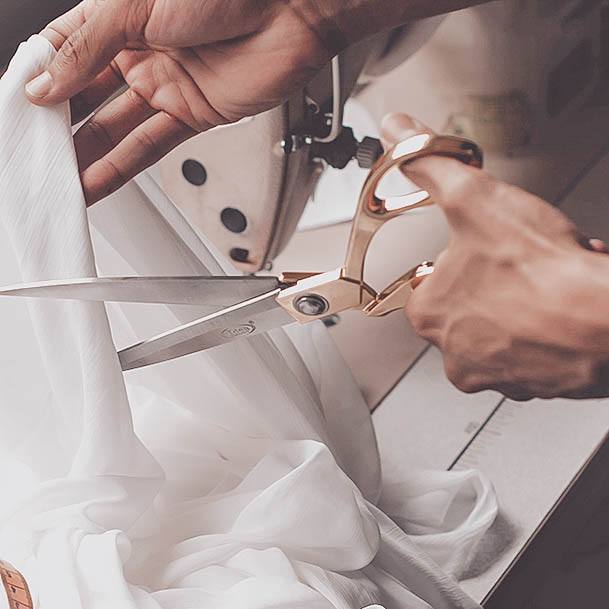 If you love to sew, consider a mobile clothing repair and alternation service as a side hustle. For the best results, make your service on-call, so you can snag the "I need this fixed now, my wedding is in an hour" clients who will pay a serious premium.
18. Flower sales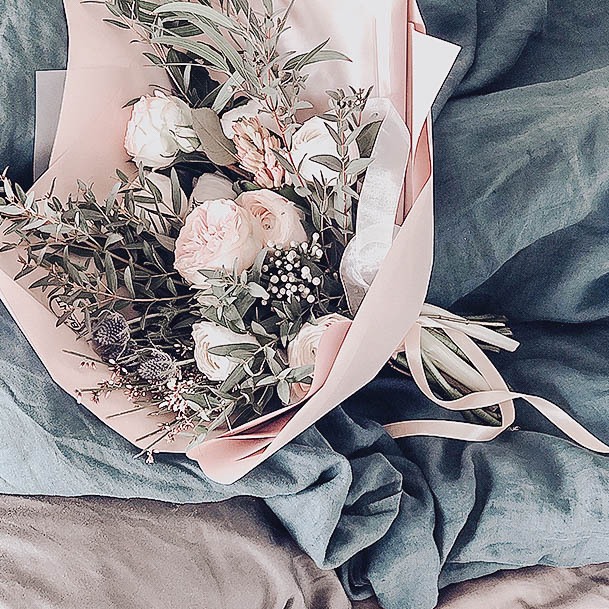 Connect with local wedding venues to become a flower vendor. You can plant, sell or deal in flowers, and create custom bouquets and arrangements for special occasions. You can even sell fresh flowers individually at farmer's markets, popular events, etc.
While flowers don't keep forever, you can always consider a dried flower décor side hustle. For example, dried lavender looks beautiful virtually anywhere in the mouse as a décor piece. You can craft things like wreaths for seasonal occasions too.
19. Real estate rehabbing and rentals
If you're willing to hire everything out, you can flip homes without lifting a finger. One house alone won't soak up all your time, but multiple homes can turn this side hustle into a full-time business venture.
Rather than selling a renovated home, consider offering short or long-term rentals. You can also turn your home's spare space into a rental apartment or storage unit. Beware of terrible tenants, which can be a nightmare for some.
20. Thrift shop reseller
You'd be amazed at what you can still find at thrift shops these days, but only if you're willing to look and do your homework. While most people have gobbled up all the good stuff, there are still plenty of treasures. One example that comes to mind is finding a roll of Schluter Kerdiband priced at $5. The same roll retails for over $50 on eBay all day long. That's a 10x profit margin on just one item.
I searched for high-value electronics that I could flip when I was younger but never had any luck. The untouched side hustle money is in small items people aren't immediately familiar with.
21. Reclaim furniture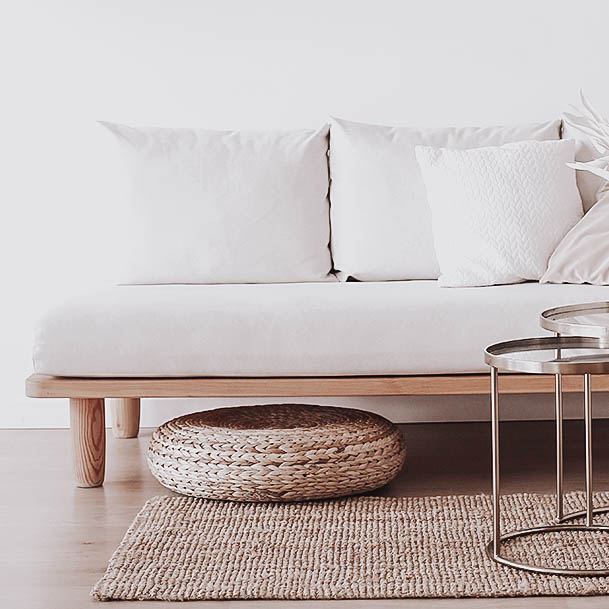 The number of women taking old, worn-out furniture and giving it new life these days is endless. But here's the thing, the number of buyers is constant too, which means you can enter the market quickly. Since every piece of furniture is typically unique, you have a unique edge from the get-go.
Use wood filler to fix cracks and chips, smooth things down with a palm sander, paint or stain for a new finish, and new replacement handles for a contemporary style. You can quickly turn a free piece of furniture into a piece that can sell for hundreds of dollars.
22. Mobile goats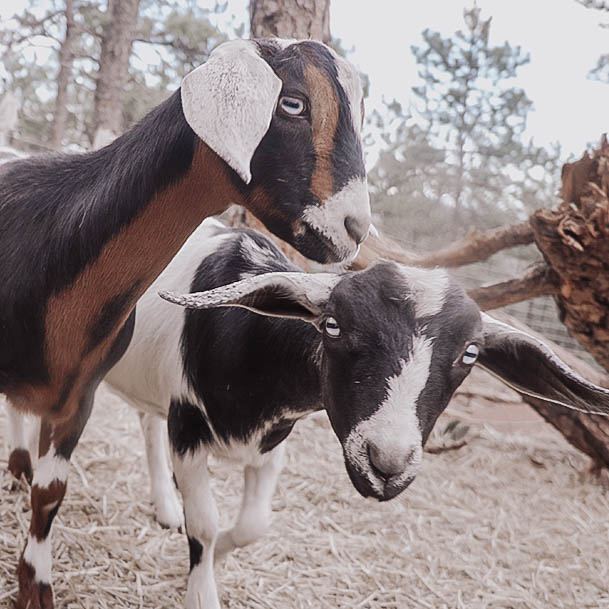 Here's another women's side hustle idea that you won't find anywhere else, probably because we think of crazy stuff all the time. If you have goats, you can buy a portable electric fence; usually, 20×20 is fine and offer a mobile goat weed mitigation service.
For wildfire-prone areas, this is a very high-demand service. Remember that many homeowners don't want to resort to using toxic weed-killer products. Goats are the way to go!
Your animals get free feed, and you rake in a profit without having to do any labor. Everyone wins.
I wanted to note that you can offer your weed services to local city governments. We just had a crew of goats destroy weeds here in the downtown area. Many communities want their town to be chemical-free.
23. Graphic design hustle
Everything from logos to branding packages, website design, illustrations, photo editing, and more can be done from the comfort of your home.
24. Fiver gigs.
The days of $5 gigs are gone, as everyone is adding upgrades these days. Fiverr is an excellent place to get your side hustle in front of a large paying audience. Everything from video editing to research, voiceovers, and so on can pay well.
25. Start a mini nursery
Or sell your plants to a nursery. Order seeds and start your seedlings, then wait and watch your plants grow into profitable pieces of nature.
26. Move the earth
Okay, this is a manly task involving heavy machinery, but who cares? If you own a backhoe, mini excavator, or skid steer, you can offer driveway, land clearing, pond/dam repair services, and much more. Machinery time plus operator time means big money in your pocket. All that's required is a bit of operation skill and some heavy machinery to move dirt.
If you own a farm, then you already own a tractor.
27. Yardwork and Landscaping
Speaking of earthwork, you can offer everything from planting to mulching, mowing, plant watering, weed removal, and much more. Landscaping is a big business with many small side hustle jobs waiting for you.
28. Kydex holsters
Guys aren't the only ones who enjoy a little pew pew time. If you're into firearms or hunting, you can also bend plastic into custom holsters and sell them online or locally. The process is simple: Get a basic model-specific mold, heat and press your plastic sheet of Kydex, sand the edges and finally, install the finishing hardware. If you look online you'll find wait times exceeding eight months in some cases for custom holsters. This side hustle business is booming, and it's bigger than ever.
29. Write for others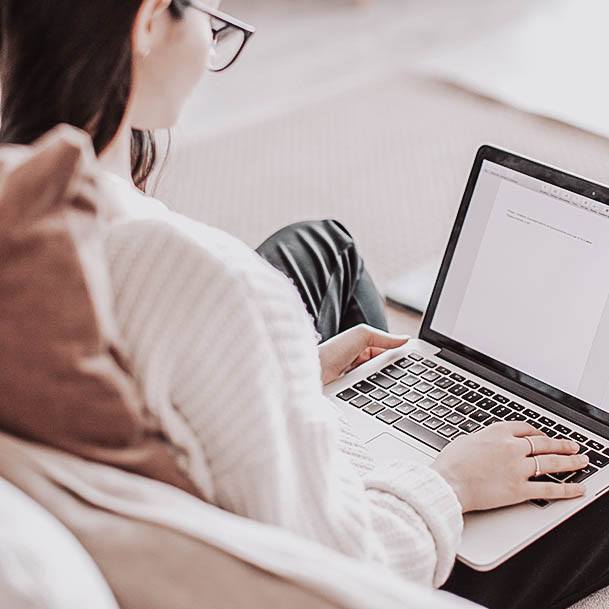 Writing services will always be in demand as long as newspapers, magazines, blogs, and book publishers are still around. We hire writers ourselves all the time to help us finish big projects. You are typically paid per word, but some folks hire on a weekly salary or per piece written. Writing may be the perfect at-home side hustle if you can think fast and type quickly.
Best of all, your side hustle startup costs are zero. You just need a brain and a basic computer, which everyone already has these days.
30. Write for yourself
Be your publisher and write everything from your magazines or cookbooks, Kindle books, eBooks, or adult novels if you're feeling bold. People will always need entertainment, and you can serve that need through creative writing.
31. Sweet honey money
Start a beekeeping business side hustle with hives, a bee suit, and patience. Our neighbor went a little further and added an electric fence to keep the wild bears out. You can seal the honey up in cans and sell it at the local farmer's market.
Note that the competition for honey sales is astonishingly high. There are a lot of different vendors out there these days, so this can be a very challenging side hustle.
32. Custom art.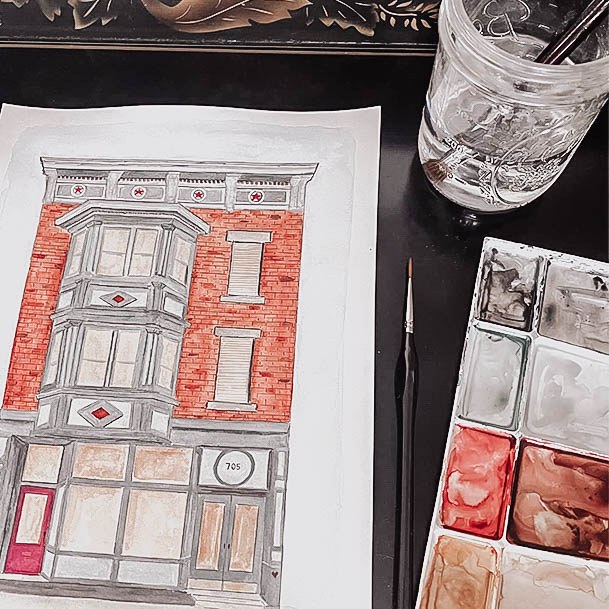 My cousin's girlfriend paints houses as her side hustle and is incredibly good at it. She's got an enormous backlog of customers, all waiting patiently to pay for a piece of her artwork.
Some women paint portraits of people, pets, cars, landscapes, etc. You can literally paint anything you want these days, even modern art that makes no sense. You can then attend and sell at art shows, set up consignments at local art galleries, and get your pieces sold at museum gift shops.
33. Montessori toys and furniture
I've noticed that Montessori-themed toys and furniture are fetching a super-premium price tag. Honestly, I love some of this stuff so much that I'd be willing to fork over a great deal of money. Get creative, and you can make all sorts of wooden toys and furniture that are rather basic in construction but beautifully well-done with a lovely purpose.
34. Paint things
I don't mean wall décor; instead, I'm referring to home interior and exterior walls. A can of paint, a brush, and a roller are all you need. Beyond the above, you can also get into powder coating or hydro dipping services. We know of one gentleman who knew nothing about powder coating but snagged a local business and now does all the work for GoPed brand scooters.
35. Mobile welding
We know of one person making $150 an hour offering mobile welding services at their leisure. You can think of welding as an electric hot glue gun; it's easy to learn and not labor-intensive.
36. Woodworking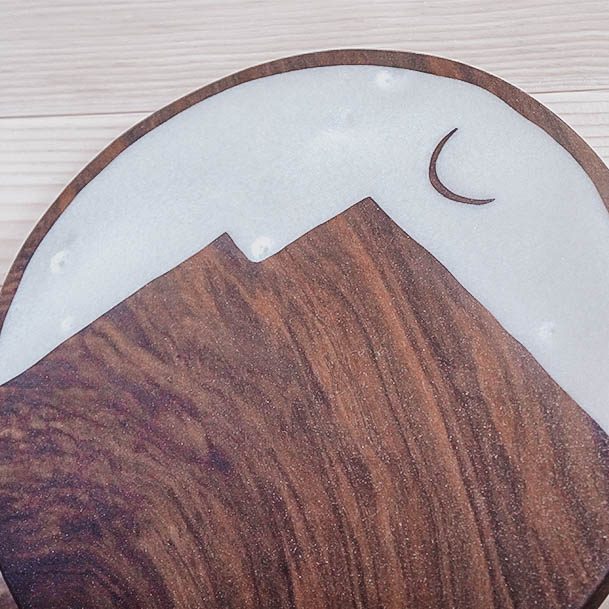 You can do everything from wood repair to custom furniture, wall art, turning pens/bowls, and much more. The options are endless for the female woodworker side hustle.
I know of one woman who makes and sells custom wood American and state-specific flags. Her wall art side hustle is terrifically successful and very lucrative.
37. Wedding rentals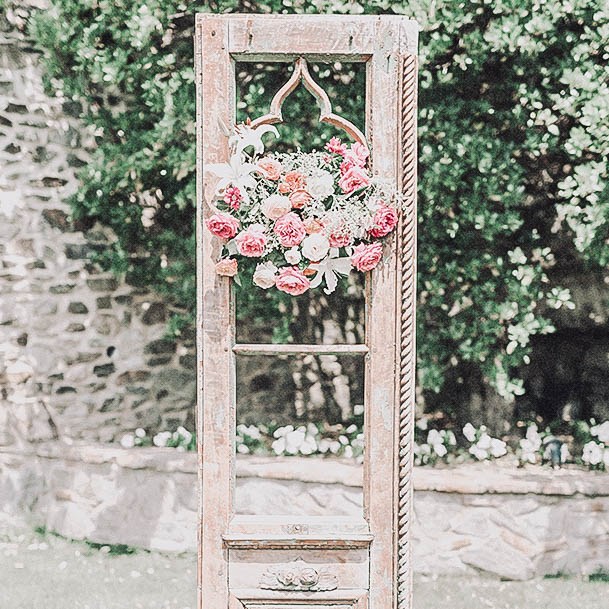 When most women think of wedding rentals, they think of heavy furniture, i.e., chairs and tables, and need a big moving truck to lug it all around. But that's only one part of wedding rentals; there's much more! You can rent everything from wedding décor items centerpieces, table accessories, etc.) to colored table cloths, napkins, and so on.
38. Start a soap or apothecary business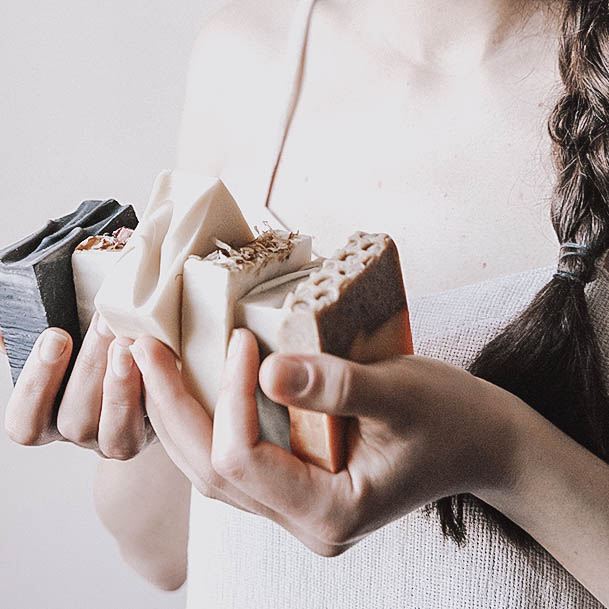 I used to purchase all of my soap bases, fragrances, exfoliates, etc., from WholesaleSuppliesPlus. I found better deals on bulk bottles and containers at places like SKSbottles.
39. Transcribing services
Medical or legal.
40. Blog about your passion
It's as easy as one, two, and three. Find a website, get a domain, and install WordPress. From there, you can blog to your heart's content. You don't even need to know how to code or anything overly technical. This blog runs off WordPress, so you can get an idea of what's possible.
Don't focus so much on what to write but on what you are passionate about. Let that be the purpose of your blog, and people will follow you.
41. Make video content
Yes, we've all seen the females who became millionaires using platforms like OnlyFans as their side hustle. With video, you can be anything from a webcam model to Youtuber, video game streamer, webcaster and so much more. It's not hard to do, but instead takes some confidence and a solid commitment to keep posting videos for people to watch.
42. Buy and sell precious metals and stones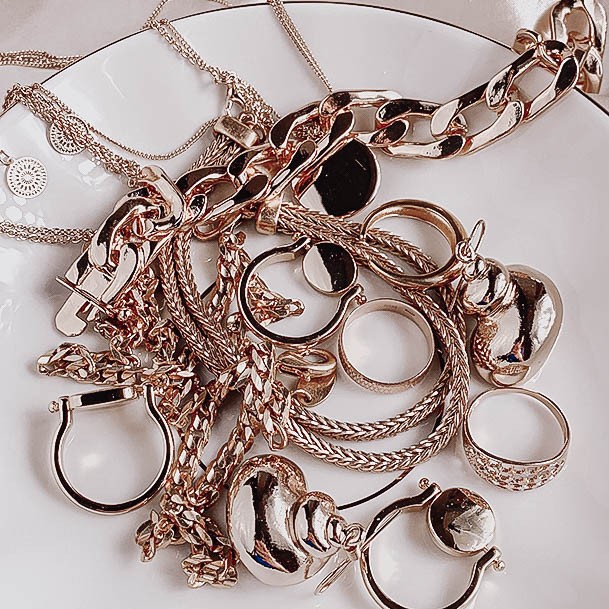 If diamonds are a girl's best friend, why not make a side hustle? You can deal in gold, silver, and platinum too. Some women specialize in sourcing antique and estate jewelry and selling it for a sizeable profit.
43. Ski resort clinics
One of our neighbors does volunteer ski clinics for disabled children; however, you could easily offer paid lessons to other children. That's how I originally learned how to ski as a first-timer out on the slopes. The perks of this side hustle, aside from making a few grand per ski season, include free ski time.
44. Grow fruits and veggies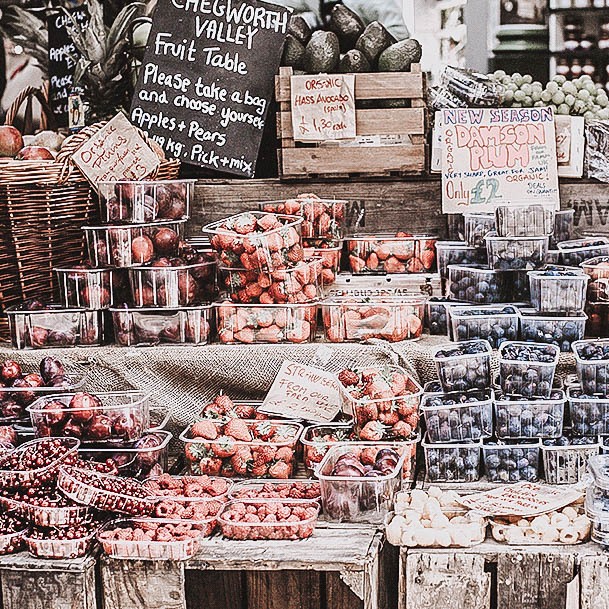 Sell your harvest at the local farmer's market as a side hustle. If you're feeling a bit bolder, you can consider raising chickens for eggs, meat, and larger livestock and cattle.
Note that most female entrepreneurs who have the best success with this side hustle are the ones who set up a subscription service or sell animal shares.
45. Grow and sell hay
Have you seen the price of hay lately? Yikes! We paid $14 per bale this other day, and in some places, this has exceeded $25 easily. If you have the land and a mower, you can get started. You don't need all the expensive equipment, but it does help make the process faster.
46. Move sailboats
This side hustle is more specialized and requires having the summers off, but I still wanted to mention it. We've heard of one story where a woman would transport sailboats from the Caribbean to the Mediterranean and back and get handsomely paid for it.
47. Officiate college and high school sports
Even pick-up leagues, billiard tournaments, etc., need a game official.
48. Off-duty security services
Built tough? Already serving on the force? Consider doing bodyguard or security work as your side hustle. You can earn money being a seasonal police dispatcher, per-call fire dispatcher, or parent educator (drug education and intervention).
You can also teach martial arts and female self-defense classes. You'd be surprised at the number of women attending pistol training classes at the range these days. It's truly a lot and I love it!
49. Tutor and educational services
Have a knack for numbers, grammar, or any other core skill? A great side hustle idea for women is offering AP calculus or AP physics tutoring sessions. Check out places like Wyzant. Of course, K-12 and adult secondary education programs always need teachers.
50. FFL transfer dealer
When firearms are transferred between parties, they must go through a licensed dealer. By jumping through some legal hoops, you can become licensed for a small fee. Anyone can do it, even from home.
You can charge a modest $25 or more per transfer. You get paid to receive packages, log items, perform background check paperwork, and release them to the correct party.
51. 3D scanning and CNC cutting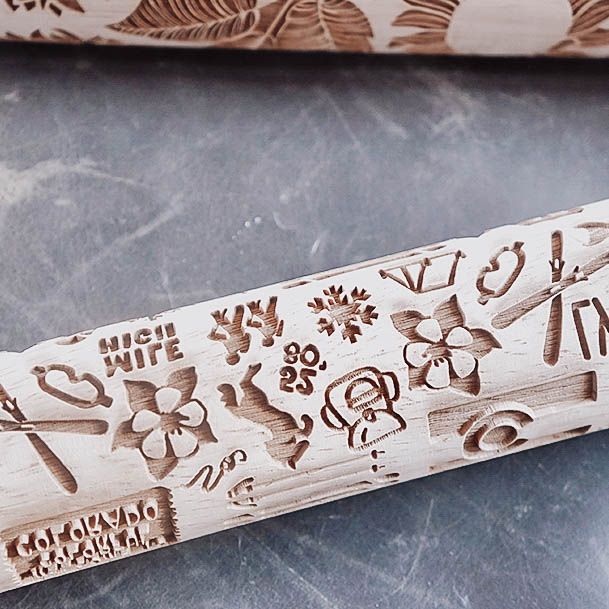 When it comes to 3D works, you can offer scanning services, solid modeling, or printing services. I also want to note that you can sell 3D models online to architectural customers. In the real world, you can use CNC equipment to sell everything from routed wood signs to plasma cut metal signs, mailboxes, fireplaces, misc. parts, wall art, and so on.
Speaking of CNC machining, you can turn your hobbies into profitable side hustles by making custom gear and equipment. Take for instance EngineTrix, which makes one-of-a-kind Goped parts for scooter enthusiasts. Arrick loved Gopeds and decided to make his parts and sell them to the community. It's been a grand success. Even if you love something as simple as archery, you could create custom quivers or wrist protectors.

Even everyday items like the wood rolling pin above can be customized and sold at a large markup.
52. Candle making
Get creative and create your own wax candle molds. You don't have to stick to the traditional Mason jar style shape. Try out different wicks, as WoodWick candles have done. Add things to the wax, as Diamond Candles has done. We've seen candles that have included everything from jewelry to gemstones inside.
Play around with different candle scents, colors, and blends. It's the perfect at-home side hustle idea for women who like working from the comfort of their homes.
53. Car flipping
This side hustle idea has become more challenging over the years and far more competitive, but it's possible. If you know the ins and outs of cars, you can make a serious chunk of change buying and flipping vehicles. I'm not just talking about reconditioning but repairing them as well. We've heard of a woman buying a BMW with a blown engine in one instance. After diagnosis, she determined that it was a bent valve. After spending a few tinkering in the garage and ordering a few hundred dollars in parts, she netted an eight-thousand dollar profit.
After working at a car dealership, I've heard stories where someone who sells a Mercedes, Audi, or whatever luxury brand with a "bad engine." They'd take a considerable loss, give up on repairing the thing, and just get a new vehicle. After installing a $200 water pump and fixing a leaking radiator, the car is fixed. It was later sold in excellent working condition for thousands of dollars over the original price.
On the downside, this side hustle requires elbow grease and know-how.
You can do the same thing with all sorts of motor-driven equipment: Snowmobiles, ATVs, construction machinery, etc.
54. Snow removal
You don't need a snow plow and a truck to do snow removal side hustles, though it helps. Any woman can buy an electric or gas portable self-propelled snow blower. If you're dead broke, a snow shovel will get you going.
We know some folks who have earned thousands in a weekend plowing driveways. The key is to be available whenever it snows. People will pay more for services that are done on the spot.
55. Sell out-of-state equipment
When I moved from one state to another, I was amazed at the price differences of identical vehicles in different markets. An Audi in one state could be priced at $20,000 but sell for $30,000 all day long in another. The same is true for all equipment, from snowmobiles to ATVs, construction machinery, etc.
You can often profit considerably if you buy a big trailer and drive motor vehicles from the east coast to the west coast. It all depends on what markets are hot.
56. Entertain with music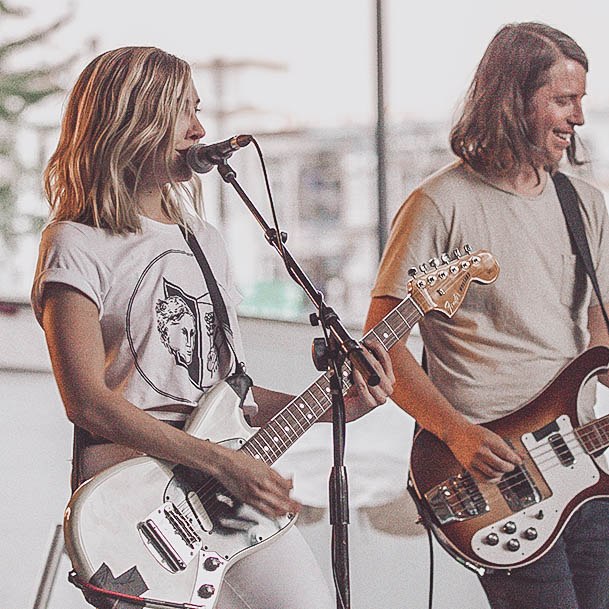 Get out of the house and have some fun while getting paid. Private DJ services can be a great side hustle for women, as can band rentals, live music performances, etc. You can do everything from play the bagpipes at funerals to play the piano at high-end restaurants.
57. Hiking and outdoor tour guide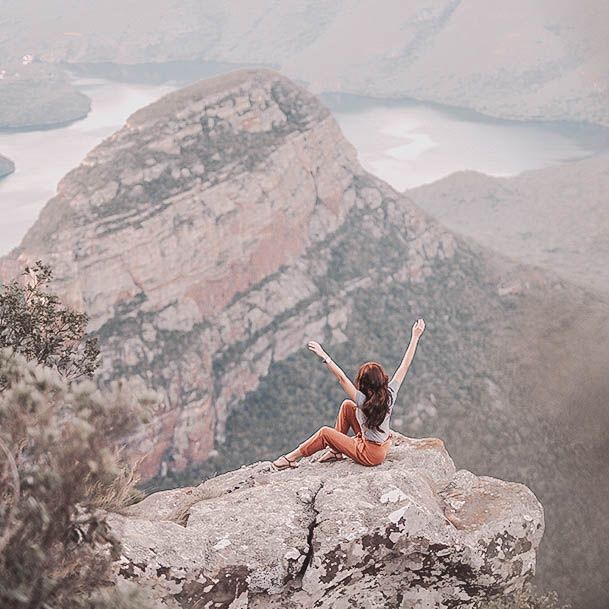 Live near a national park or great hiking trails? Use your local charm to give paid tours outdoors. You can spend the day guiding tourists from out of town through mountain trails. Both parties get to enjoy beautiful nature views alongside a great form of healthy exercise. Make a day of it and prepare a lunch for your clients.
58. Sports coach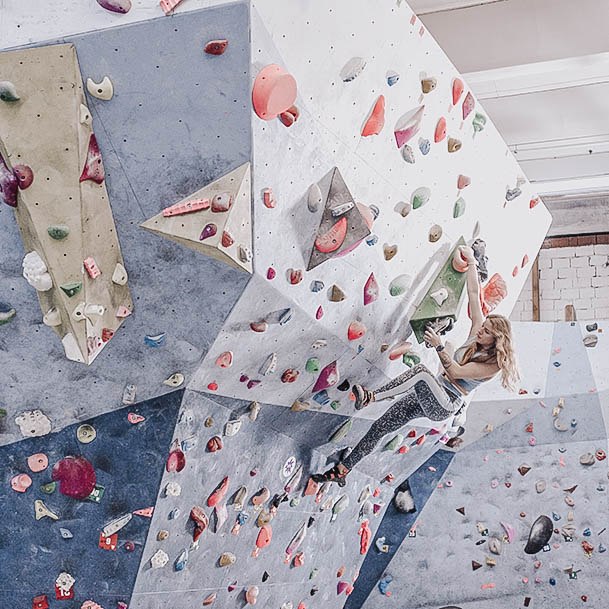 Outside of traditional sports such as basketball, tennis, golf, and volleyball, you can coach kids and adults on more adventurous activities such as rock climbing or kayaking. Speaking of activities, people are always looking for musical instruments, dance, and singing lessons.
You can train women's focused CCW classes and offer pistol or rifle instruction. Another option is archery classes.
59. Leatherworking
There's a lady near us who opened a small downtown shop where she sells all sorts of handmade leather goods. She makes everything from leather purposes to shoes, belts, wallets, and so on.
60. Interior decorating services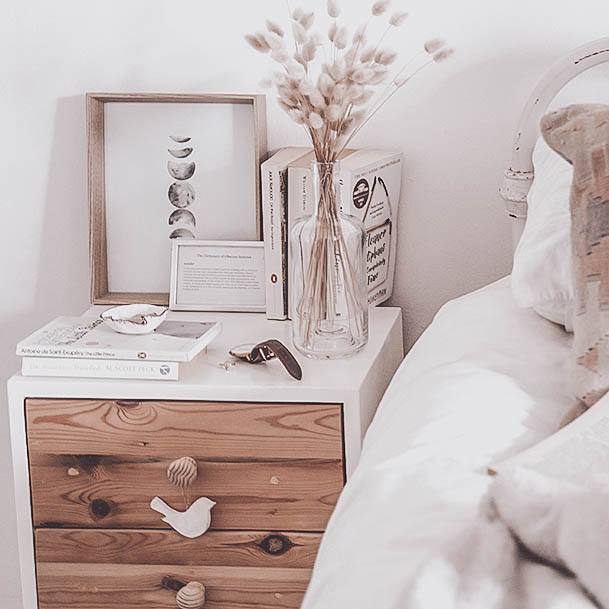 From staging houses for real estate sales to giving dull spaces new life, interior decorating services are a great side hustle idea for women with an artistic eye. One idea that randomly came to mind was offering a seasonal decorating service, where you supply holiday-themed décor and stage it throughout client homes. They can enjoy a pre-setup Christmas tree, rows of garland over the fireplace, and fun Christmas-themed décor pieces scattered all around; all without lifting a finger.
61. General freelancing
A million plus freelancing jobs and tasks can be done remotely at home in your underwear. If you know how to code, then you will open the door to a million more available jobs. Check out places like Taskrabbit, Guru, Elance, Upwork, Toptal, PeoplePerHour, Odesk, Freelancer, and so on.
62. Podcasting
The money is in the subscribers and paid advertisement deals. You can host a girl-focused chat, a hobby-inspired talk, and so on. Just like online blogging to make money, the topics are endless.
63. Gunsmithing
Here's a unique side hustle that commands top dollar and fine attention to detail. Perhaps you grew up in the sporting world, enjoy hunting, or simply enjoy collecting relics. Gunsmithing can be a fantastic opportunity to make some side cash while working from home. From bluing to frame stippling, installing night sights, and beyond, there are a lot of services in high demand.
64. Pre-fabricated kits
Build and sell pre-fabricated kits such as raised garden beds or chicken coops. I remember seeing this one woman who was selling her custom, luxury chicken coops for twenty grand a pop! Seriously, these glamour chicken coops can fetch a small fortune. People want convenience, and most are willing to pay for it.
Speaking of kits, you can so much smaller and make simple DIY kits that include all of the tools and materials needed to make fun projects. You could even purchase small minerals and gemstones in bulk and put together educational rock identification guides.
65. Sell clothing and custom merchandise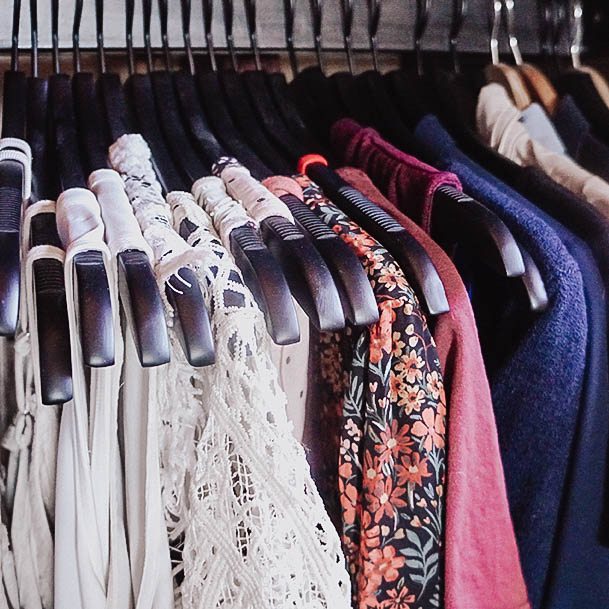 We buy our bulk clothing from T-ShirtWholesaler; everything from t-shirts to v-necks, sweaters, caps, and so on. You can add your own custom embroidery or screen printing design to each item or offer this as a side hustle service. You can make custom patches, stickers, banners, and so on. You can even become provide local printing services.
66. Craft custom jewelry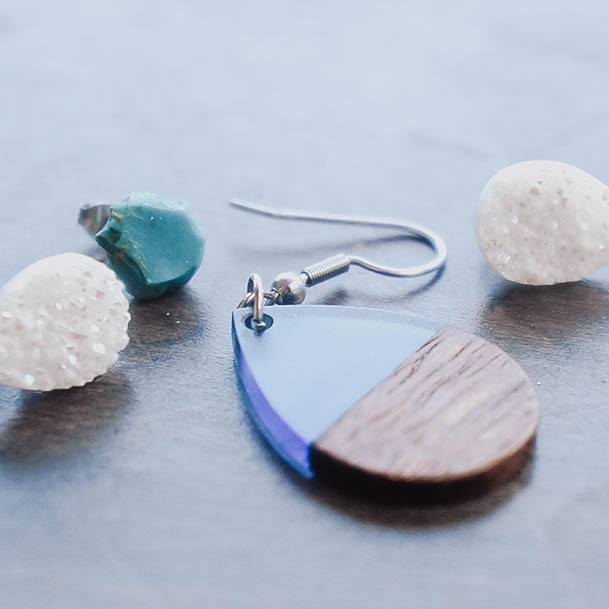 As I mentioned above, you can use crystals to make everything from rings and necklaces to earrings. You can also use things like old coins, hand-forged pendants, sea glass, and so on to give your jewelry a unique style.
67. Craft custom home décor items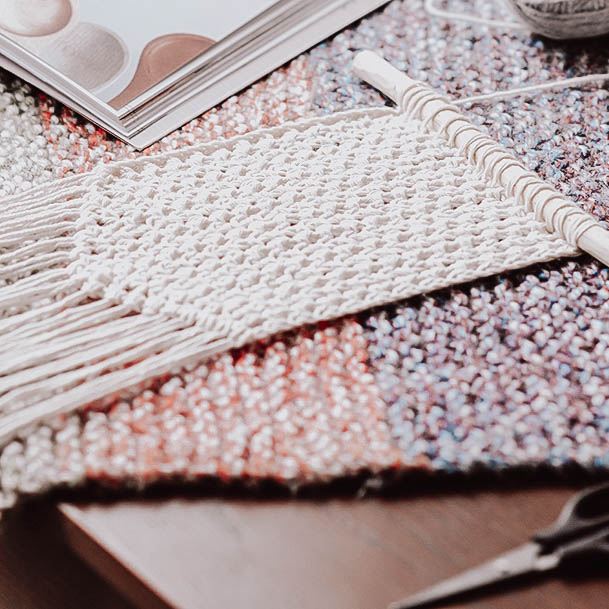 There are a million free DIY plans and projects, but most women don't have the time or know how to finish them. If you're free on time but short on cash, you can craft and sell home décor pieces. Wreaths, picture frames, wall art, tabletop accessories, objects of curiosity, etc., all sell well on places like Etsy.
68. Stocks and Cryptocurrency
Some women crush it, and others let the volatile market devastate their finances. I'm not a fan of Bitcoin and similar currencies, but I know a woman who has made millions from it as a side hustle. I'm also a long-term stock investor, but playing the short game can sometimes be fun and very profitable.
69. Sell stock photography
From horses to cityscapes, portraits, and beyond, there are all sorts of companies out there who need and will pay for stock imagery services. You can sell your image licenses to places like Bigstock photos, Shutterstock, etc. Note that approval to most sites can be difficult. You can't just snap pictures and make bank; instead, you must provide high-quality professional shots that people want to buy.
70. Buy and sell collectibles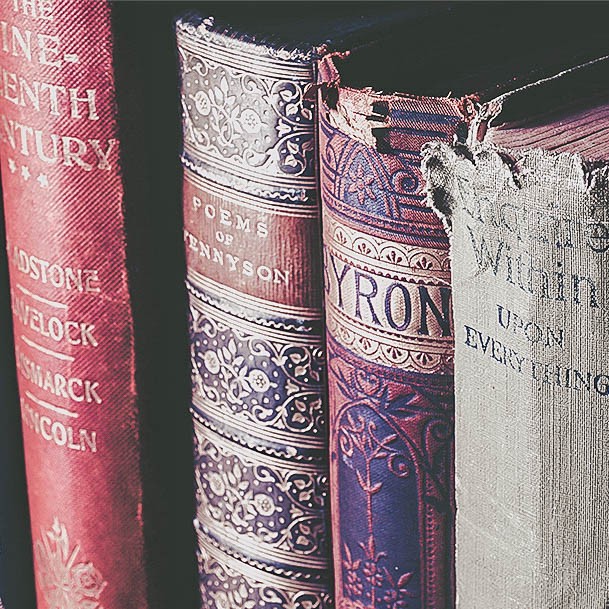 You can deal in everything from stamps to coins, cards, housewares, décor, vintage books, luxury clothing, and so on. For apparel, side hustles used places like ThredUp or Poshmark.
71. Sell DIY plans
You can make an entire side hustle business by selling DIY plans for everything from furniture to crochet patterns.
72. Car detailing
It's a lot of work, and the competition can be tricky, but the key is to land clients with high-value automobiles. You can take on ordinary cars for quick change, but you will need to seek out luxury car owners for a successful side hustle that pays big dividends.
I don't recommend this side hustle, but I'm just putting it out there because I know of certain women who have taken this route.
73. Animal breeding
I love adopting dogs from the animal shelter; we have two rescues. However, that can't always be the case when needing specialized breeds for specific tasks. We got our livestock guardian dog from a rancher who had an accidental litter. We were shocked to hear that Great Pyrenees puppies can fetch more than $500 each, while other breeds can sell even more.
Though, it's not just dog breeding that comes to mind as a side hustle; you can raise snakes, lizards, and all kinds of creatures. There's money in raising and selling exotic birds too. If pets aren't your thing, consider livestock such as goats, sheep, cattle, etc.
74. Create custom fishing lures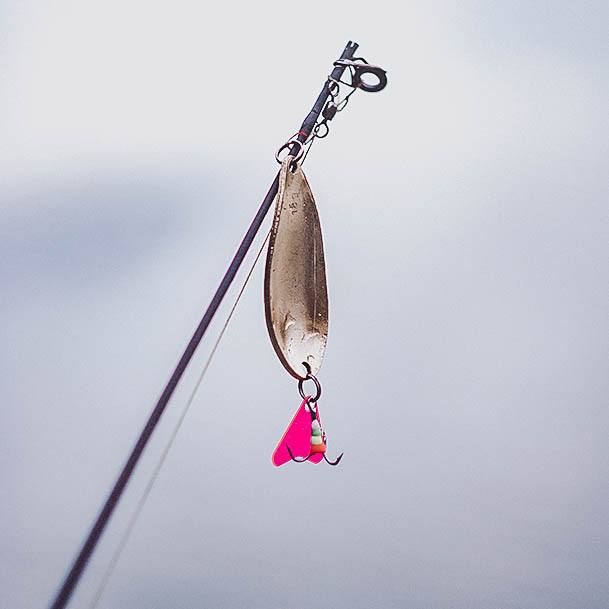 The process of making your custom fishing lures can be a fun and neat method. Add a little sparkle here, change the gummy texture and colors, etc. There are many options to make your fishing lure unique. Best of all, people will gladly pay you for these tiny creations.
75. Email marketing list
Ask any online marketer, and they will tell you, "The money is in the list." You can start an email newsletter subscription service that sends out daily, weekly or monthly updates to clients. Please look at how MorningBrew got started and the level of success they have reached.
76. Wood harvesting
You can operate a wood sawmill as a side hustle or split and sell firewood. If your backyard is full of trees, you're good to go, but if not, you can always get a portable until to take to client sites. When the price of lumber jumps, as it has in the past, you can make a small fortune with your side hustle. You can also enjoy the perks of beautiful timber beams and live edge slabs for tables and other projects.
77. Buy and resell toys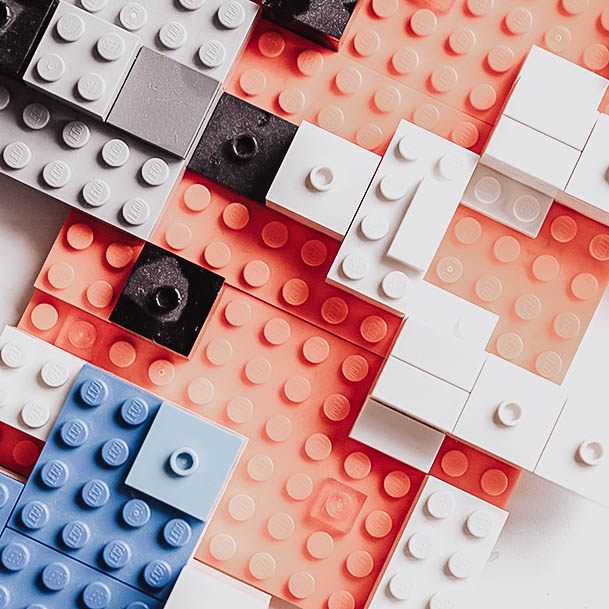 Here's a little-known side hustle secret: You can buy toys after Christmas when most retailers (Target or Walmart usually) run deep clearance discounts. These toys will often be 50-75% off the retail price. Now you can wait till these toys retire and watch in astonishment as the price will sometimes climb 100-200% higher. Legos are one toy in particular that you can be wildly successful with. Don't let the little ones know you have a hidden stash of unopened toys.
78. Custom pottery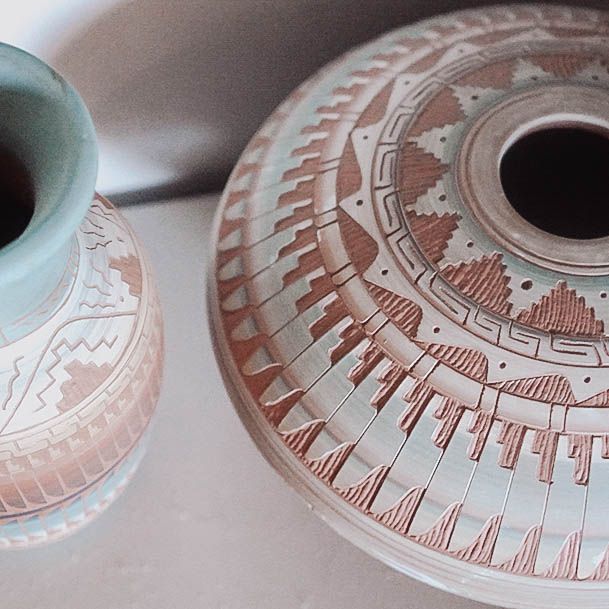 I love the look of handmade pottery, especially pieces where the used horse hair. Check out Native American pieces for inspiration. Beyond pottery, you can also look into side hustles where concrete is used to make bowls, bird baths, and other decorative products.
79. Therapeutic massage
We know one woman who has a single-room massage shop. She rakes in over a hundred dollars per hour and is booked full for months in advance. We have another friend who charges over two hundred per hour and is still booked non-stop. Look into hot stone, Swedish, prenatal, and general massage services.
80. Sell animal fiber
Who doesn't love alpacas? Why not start a small farm and harvest fabulous fiber from your alpacas? First trimmings can fetch big money, while seconds and thirds can be used to make all kinds of products, from dryer balls to socks.
81. Power washing
A portable power washer these days is a few hundred dollars, and most homes and businesses have a water hose hookup. You can turn this simple service into a very profitable side hustle by cleaning everything from decks to driveways, sidewalks, porches, siding, and more.
82. Farm barn and stall cleaning
I don't know a single farmer or rancher who doesn't need help with some general labor or task.
83. Braid and clip horses for shows
As a side hustle, you can offer body/trace clipping in the fall and winter and show clipping in the spring and summer.
84. Small engine repair
Small engines can be straightforward, especially when you're dealing with two-stroke motors. Perhaps you're a girl who loves dirt bikes or motorsports? You can start a side hustle that offers everything from motor repair (think lawnmowers) to performance services such as cylinder porting drilling.
85. Sell on Amazon
Become an FBA seller. You send goods to Amazon, and they will handle the rest.
86. Affiliate marketing
In a nutshell, you promote a product and get paid every time someone buys it. This is done through videos, blogging, product reviews, email marketing, banner ads, PPC, etc. There are a million ways to do it and a million different products.
You don't have to settle for shady offers; big retailers like Nordstrom and Amazon have an affiliate program. At one point, I worked with Coach and other luxury brands.
87. Ship livestock
You can transport horses on the weekends or fulfill general hotshot transportation services. You need a trailer, truck, and insurance.
88. Wildfire mitigation and tree removal
It's not easy, but what side hustle ever is? You can offer wildfire mitigation services by removing trees, liming branches, and chipping slash. Chippers can be rented, and chainsaws aren't all that expensive.
89. Craft paracord and fabric goods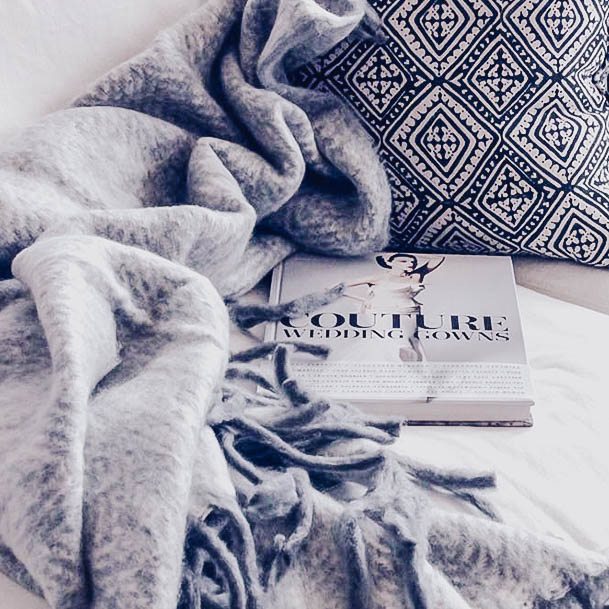 You can make everything from camping sacks to keychains, neckties for little boys, superhero capes, blankets, and much more at home-based side hustle. I know one lady who sold military camo pattern blankets to service members and her husband's friends at two hundred per. She made over a hundred, and the orders kept rolling in non-stop.
90. Package delivery
You can deliver parcels through apps such as Amazon Flex, Hermes, Yodel, etc. I know of one woman who does a once-a-week FedEx route.
91. Archery services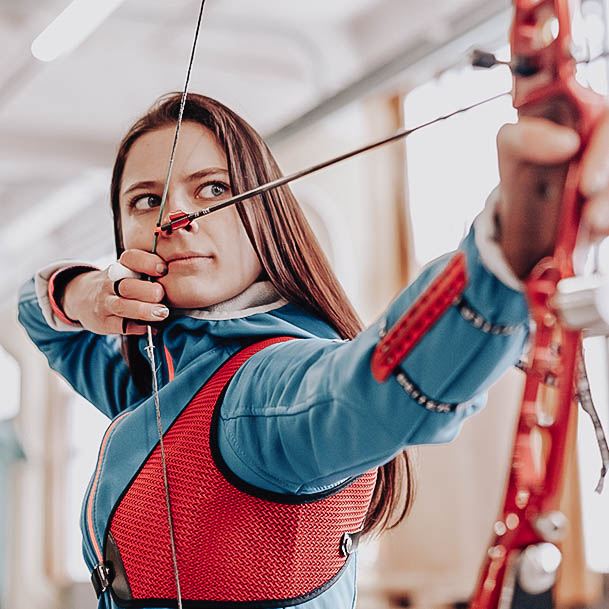 You can build custom recurves and longbows as a side hustle or craft custom arrows. Some women offer turning services and string changes.
92. Sell houseplants
Who doesn't want their home filled with beautiful succulents and leafy houseplants? Yes, please! Some cactuses can fetch serious coin these days.
93. Sell seeds
Collect plant seeds from your garden, put them in individual packs, and sell them. While you won't make a fortune, it's a quick and easy side hustle for folks who have already spent a good chunk of time in their garden.
Now, if you want to make real side hustle money, grow and sell exotic plant and tree seeds.
94. Be an inventor
You don't need a patent; get the ball rolling and start dreaming and creating things.
95. Start a digital agency
From social media management to reputation management, website maintenance, online advertisements, etc. Digital services can be a huge money maker for those who want an internet-based side hustle. Just about every local business out there needs an online presence and someone to manage it.
96. Motivational coach
From fitness to fashion, you can inspire and educate others on how to achieve their best self. Some women have side hustles as business coaches, real estate coaches, etc.
97. Waitressing and bartending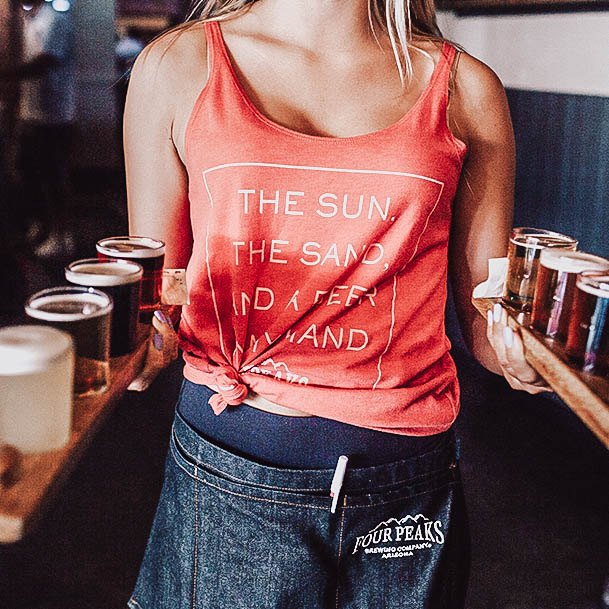 It's a classic side hustle that's pretty much guaranteed to bring in spare cash.
98. Sell cosmetics
Oriflame, Avon, Mary Kay, Rodan + Fields, SeneGence, Votre Vu, Nerium, Jeunesse, Aloette, Natura, just to name a few.
99. Modeling gigs
You can earn good money being a handle model or side-hustling as a face for product photo shoots. You can also get paid to be an extra in TV commercials and shows.
100. Review websites
Test website usability, critique design elements, and get paid for it. You can start your online side hustle at places like Testbirds or CrowdSprint.
101. Software creation
Hey girl, know how to code? If so, you can make some serious coin on the computer. Instead of selling your coding services directly, you can opt to make your mini-programs or WordPress plugins. You can sell them on your site or work with a platform like the Envato network.
102. Sell graphic elements
Make pre-made templates for business cards, brochures, logos, holiday cards, general design elements, etc. You can then sell licensing rights to the PSD and AI files online.
103. Abatement business
Here's another wild side hustle idea for women who love birds. As a falconer, you can use hawks to remove nuisance birds and pests. Speaking of pests, you can aside do pest control as a side hustle.
104. Custom canned goods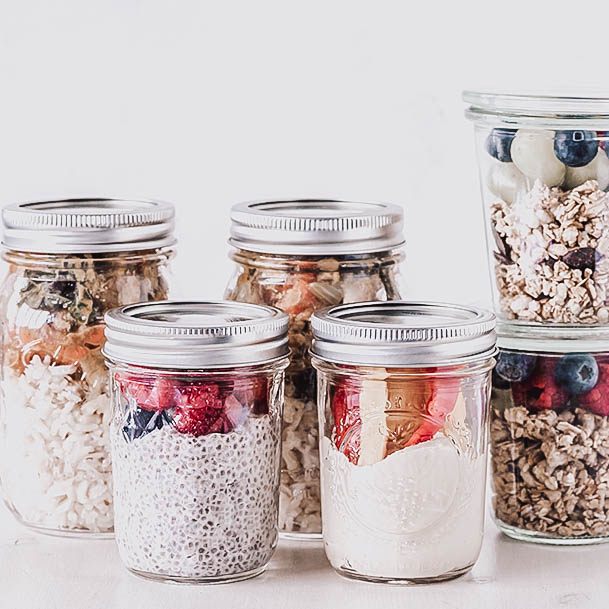 You can make and sell canned products, from spices to sauces, jams, jellies, syrups, spreads, salsas, and so on.
105. Energy auditor
You can offer everything from architectural to building science services, not to mention green building solutions as a side hustle. To be an energy auditor requires a $5-10,000 dollar investment to cover startup costs like a blower door. You can inspect insulation, complete HERS rating software numbers, and offer eco-friendly homebuilding consulting.
106. Sell photo filters and video presets
Everyone is snapping selfies these days. Why not get paid to help people enhance their photography through Lightroom filters. You can also create custom Adobe Aftereffects video presets for that authentic movie-style appearance.
107. Dress up in character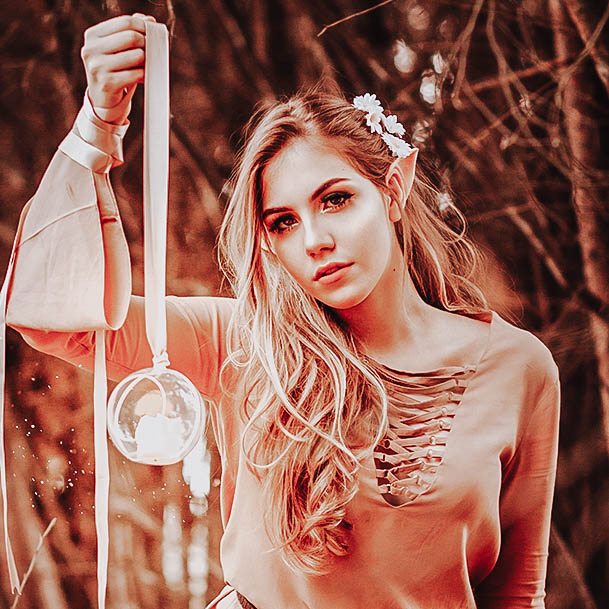 You don't have to be a clown these days in order to entertain kids at birthday parties. You can be a fairy, superhero or famous movie character that plays the part, hangs out with kids, gives out the gifts, and embraces everything that makes the character unique. Some women can pull in $150 for 2 hours with this side hobby idea.
Even more side hustle ideas for women:

Whew, I'm pooped! This guide together forever to research, write and put together. If the above ideas didn't get the wheels turning, then these ideas below definitely will! Over time, we'll keep adding to this awesome list, so bookmark it and check back from time to time.

– Officiant or celebrant for weddings and vow renewals
– Snowboard and ski waxing
– Antique restoration
– Drop shipping
– Credit card churning, matched betting and bank bonuses
– Estate and garage sale reseller
– Driving instructor for first time drivers
– Business consulting
– Locally based legal filing services
– Event host for triathlons or athletic competitions
– Sell sporting season tickets
– Tool dealer sales
– Mini solar system installer
– Tile chip and crack repair
– Apartment trash collection
– Business consulting
– Custom chandeliers and pendant lighting
– Glassblowing goods
– Furniture upholstery and custom cushions
– Laser engraving
– Air BNB rentals
– Gift-wrapping service
– Investment land (harvest timber)
– Photo framing and mating
– IT support, setup and installs
– Water hauling deliveries
– Buy and resell books
– Hang Christmas lights
– Babysitting and childcare
– Instruction courses and video programs
– Front yard advertising (vehicles)
– Influencer shout outs
– Test prep teaching
– Custom billiard gloves
– Vending machines
– Motorsports rentals
– Handmade stuffed animal (baby toys)
– Sell safety-wear to construction workers (gloves, hardhats, beanies, etc.)
– Backyard kids summer camp
– Clinical studies
– Neighborhood CSA host (free produce)
– Sing and produce songs (Christian music is lucrative)
– Paid phone app sales
– Digital sewing patterns
– Mobile nail Salon
– Mobile wedding hair and makeup
– Local theater stage hand
– Blacksmithing and silversmithing
– Flip college textbooks
– Paid part time non-profit program manager
– Custom dog collars, leashes and toys
– Teach online English (DaDaABC, Magic Ears, Hujiang, Vipkid, QKids)
– Become a virtual assistant
– Host Tupperware parties
– Become a travel agent
– Video editing services
– Get your real estate license
– Be a personal shopper
– Tax prep services
– Edit and review college admission essays
– Start a subscription box service
– Buy and sell domain names
– Buy and flip websites (Flippa)
– Sell snacks to co-workers (Honor system box in common kitchen area)
– Become a notary
– Laundry wash and fold service
– Virtual bookkeeper
– Curate expertly picked products (Curate.com)
– Sell NFTs
– Data entry services
– Home organization and de-cluttering service
– Rent out baby gear (BabyQuip)
– Custom nutrition and meal plans
– Be a goalie (GoalieToGo, Golaite)
– Copywriting services
– Ghostwriting services
– Review calls (Humantic)
– Manage vacation rentals and housesitting
– Flip vacant land
– Carpet and rug cleaning
– Gutter cleaning
– Pool cleaning
– Junk and general moving labor
– Mobile computer and device repair
– Online dating consultant or matchmaker
– Professional mental counselling (BetterHelp)
– Wedding planner
– Caregiver (Care.com)
– Custom beef jerky and pre-made snacks
– Custom tea blends, coffees and cocktail mixes
– Physic readings as a fortune teller
– Charter fishing boat guide
– Multiplayer game artist (Sell in-store game content)
– Custom dog and pet name tags
– Bible verse and inspiration quote calligraphy
– Hanging macrame wall art and dream catchers
– Custom monogrammed wedding items
– Custom painted wedding shoes
– Flower planting service (plant blooms in spring and fall)
– Hand made paper rose and flower bouquets
– Buy and sell vintage documents
– Craft custom wood cutting boards
– Record audio books (ACX)
– Craft seasonal decor items (Christmas or Halloween decorations)
– Get a typical side job (Shelf stocking)
– Kitchen cabinet refinishing
– Counter top refinishing and polishing service
– Custom pillows
– Personalized business merchandise

Hey girls, I know you've got more creative side hustle ideas out there! Send them our way and we'll share them here.