From the traditional brick-and-mortar small businesses to modern at-home online ventures, and handmade businesses to corporate franchises, there's a boatload of ways to work for yourself these days.
Even if you start small, you can always capture the opportunity to grow your small company into a behemoth of a brand. You don't even need a storefront or warehouses full of inventory these days. Women around the globe have been proving that handmade products, mini Etsy shops, and farmer's market stands can be enough to fuel the fire of success.
In other words, all you need to get started is a willingness and motivation to get things done.
If you're on the hunt for the best small business ideas for women, well, friend, you're in luck! I've compiled a comprehensive list of the top female start-up ideas to help you get the ball rolling.
No investment money, no problem! Don't discredit some of these ideas just because the barrier to entry is "cheap." It doesn't matter if "everyone else is already doing it." Finding your creative edge over the competition is what small business is about!
Now, while owning one of these businesses might not make you rich, having 29 of them surely will. The key to success is scaling upwards, and that's precisely what some of these small business ideas will require you to do. Start small, and grow huge.
With that said, let's get you motivated, girl! Take that start-up idea you've been dreaming of and make it a reality today.
1. Photography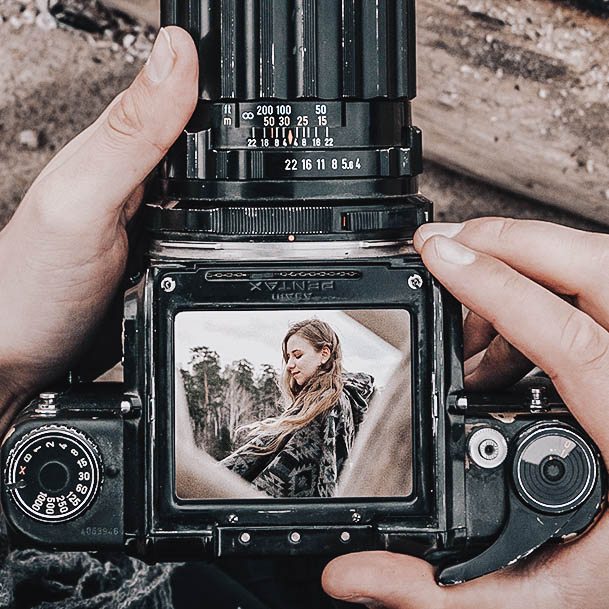 When it comes to photography-based small business ideas, the list is truly endless. You can consider everything from fashion to sports, editorial, architecture, real estate, portraits, products, and weddings, and that's just the start. Some women license stock photos while others go onto the create solutions such as Matterport.
I like Matterport in particular because the 3D camera and virtual tour software company changed how the world viewed real estate photos.
2. Public relations consultant
Every big brand needs a PR firm to handle all of its newsworthy buzzes and turn them into sales and mentions.
You can start your PR firm that covers everything from getting clients into established magazines with product reviews to managing trade show events and so much more. Beyond being essentially a media matchmaker, PR consultants work to improve a brand's public image and shape its public reputation.
3. Gemstone and mineral sales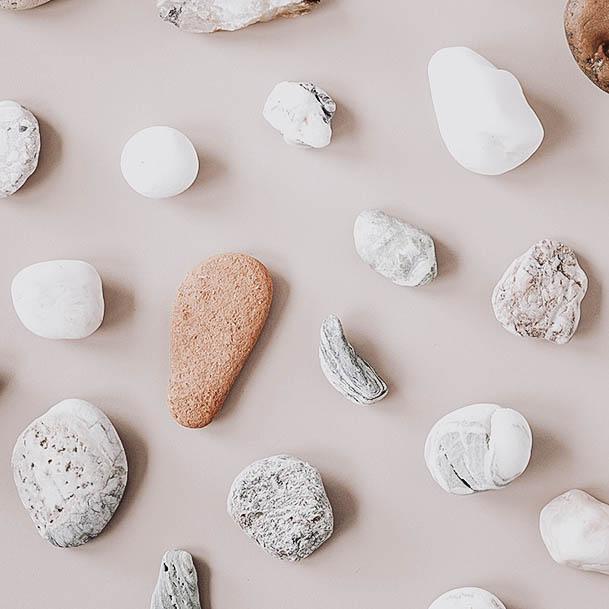 If you live the mobile van or RV life, then rockhounding can be a wonderful small business idea to consider. You can travel around the globe or nationwide, and collect valuable minerals and gems while exploring the beauty of nature. Some crystals can fetch a small fortune these days, and with rock shows and conventions all over the place, you'll have no problem unloading your treasures.
One of my favorite things to do is to attend the Tuscon, Arizona Gem and Mineral show, where some of the top vendors from around the world gather to sell and show off their prized minerals. Even if you aren't into conventions and shows, you can always consider selling online or opening an Etsy store.
4. Content creator for others
From copywriting sales messages to ghostwriting for celebrities and athletes, creating content is a great business model for women who love to write passionately.
Best of all, outside of client meetings, most work is done over online calls these days. You can run your start-up business from the comfort of a cozy place in your home.
5. Influencer marketing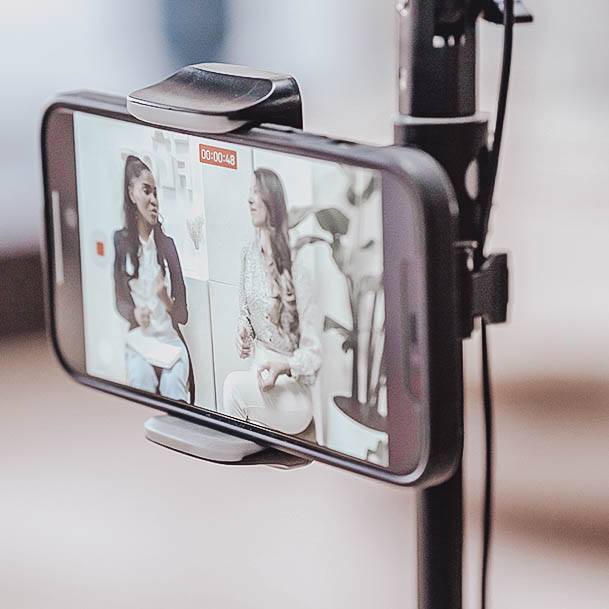 The world of digital influencers has just exploded in recent years, and it's expected to keep growing steadily. From Instagram figures to Youtube stars, WebCam models, and beyond, if you can capture people's attention, you can get paid for it.
The key is acquiring sponsorships from big brands with lots of spare marketing cash they are burning to spend. However, you don't have to be all-digital to get these lucrative deals. Professional athletes, female hunters, female sports shooters, fashion icons, etc., can be wildly successful even offline.
6. Editing and proofreading services
Just about everyone needs some form of writing looked over these days. This could be everything from resumes, cover letters, college essays, publications, articles, and so much more.
7. Entertainment venues
Go beyond the nightclubs, and consider things like rage rooms, axe throwing, mini golf courses, bowling alleys, indoor trampoline parks, indoor rock climbing centers, escape rooms, etc.
8. Graphic design and web design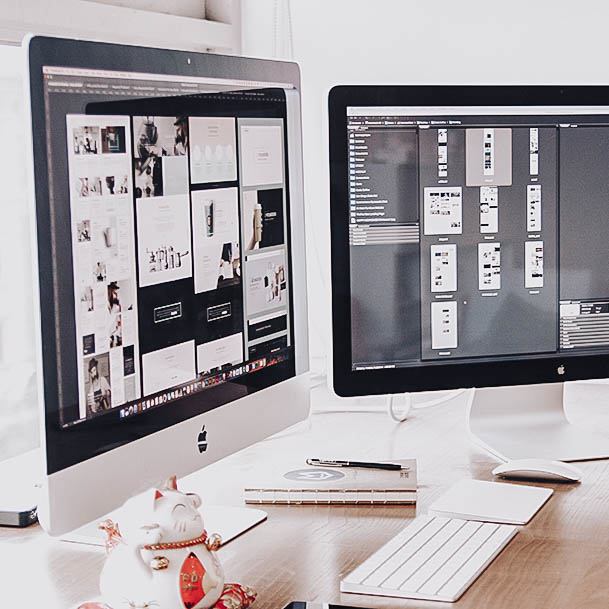 Brochures, illustrations, business cards, brand identity, website layouts, forum skinning, holiday cards, are logos are just some of the countless high-demand services surrounding the graphic and web design market. While it's true that overseas workers are storming all the low-hanging fruit, big brands are hiring professional design agencies non-stop.
With this creative-based small business idea, you can set your rates as high as you want. Most other professions abide by similar hourly rates, but it's hard to put a price on one-of-a-kind creativity.
9. Coding and web security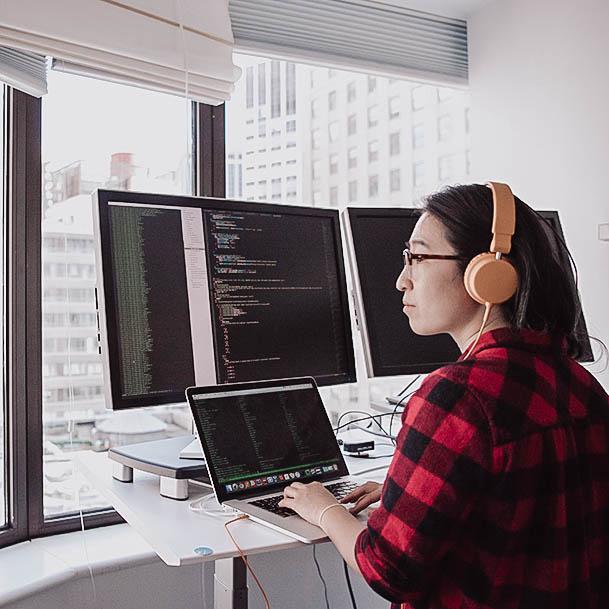 If you know how to code, it only makes sense to start a small business in one of the fastest-growing digital markets. From website development to apps, software, and so on, if you can code, it's pretty much a guarantee that you can make some serious cash.
Speaking of coding, how about considering web security services? It's a multi-billion dollar make that is growing like wildfire. Some of the best female web security experts are crushing it with their independent small businesses. They can charge whatever they want, work the hours they deem fit, and do it all from the comfort of virtually anywhere in the world, including at home.
10. Digital marketing agency
You can start a small digital marketing agency if you know how to run things in the online world of ads, social, SEO, and so on. You can manage everything from social media accounts to banner advertisement campaigns, PPC, lead generation, digital strategy, and so on.
11. Event planning
Beyond the traditional wedding planning services, you can also handle event coordination for non-profits, business workshops, private birthday and anniversary parties, funeral life celebrations, and so much more.
12. Educational services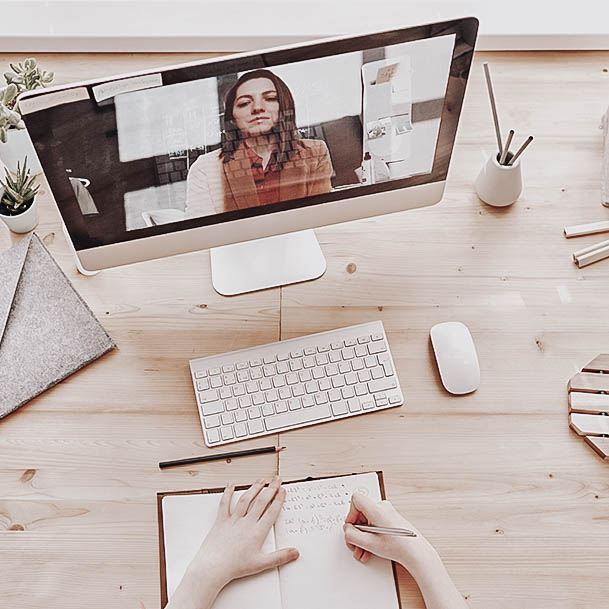 Calling all teachers and women who love to inspire through education! From college essays to SAT and ACT prep, tutoring, college application consulting, languages, and beyond, when it comes to educational services, the world is your oyster.
Outside the traditional classroom-themed programs, you can also offer sporting, musical instrument, and hobby lessons that cater to everything from kayaking to mountain biking, basketball, tennis, etc.
13. Recruiting
Have what it takes to find the perfect candidates for high-profile corporate positions? If so, consider starting a small recruiting business that handles the task of filtering through the muck to find the ideal job seekers. Finding that treasured employee can land you big bonuses and commissions.
14. Coaching services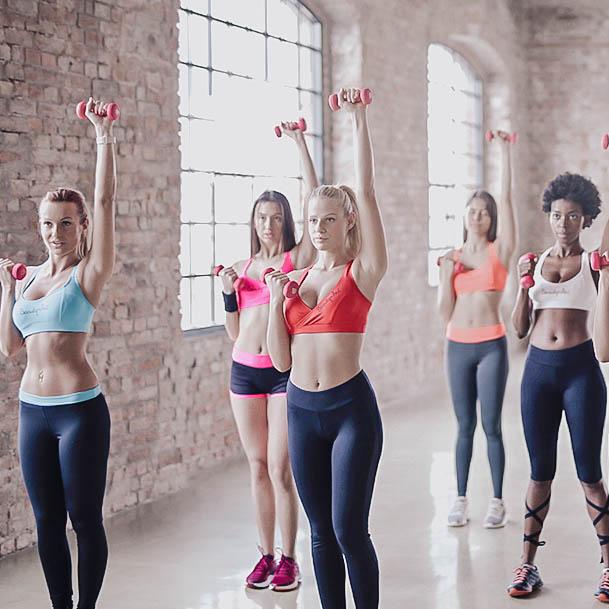 You can offer one-on-one or group coaching sessions if you're a professional expert in your field. Think fitness, life, career, resume and interview prep, nutrition, meal planning, fashion, real estate, online dating, etc. You can access clients across the globe through online meetings and phone calls.
15. Personal services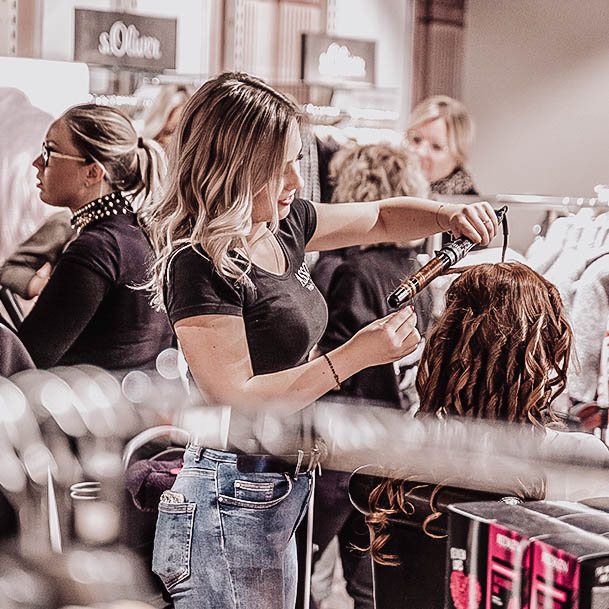 From massage therapy to dog grooming, pet training, and so on, many unique small business services cater to local clients.
Turn the traditional hair and nail salon upside down and offer mobile service for clients. Consider mobile wedding makeup as well.
16. Skincare product lines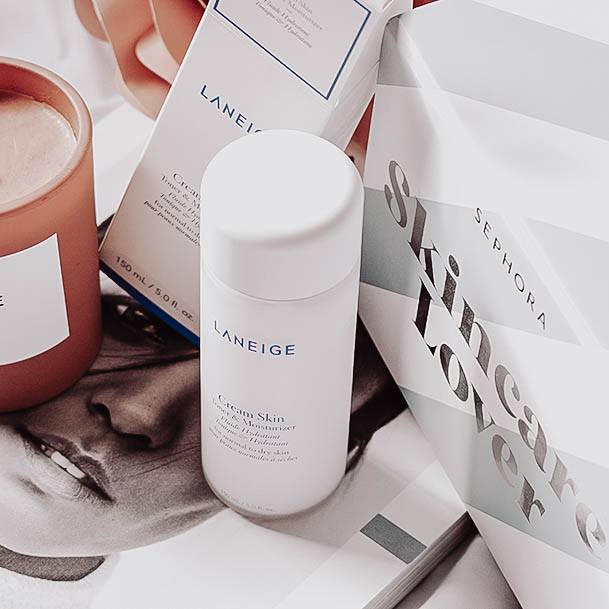 It's one of the most competitive small businesses to get into, but you're golden if you land repeat customers. The hardest part about starting a skincare business is getting customers to switch from their favorite products over to yours.
From soaps to apothecary, nail polish, makeup, and general cosmetic products/tools, you can create a product for just about every beauty need.
17. Home interiors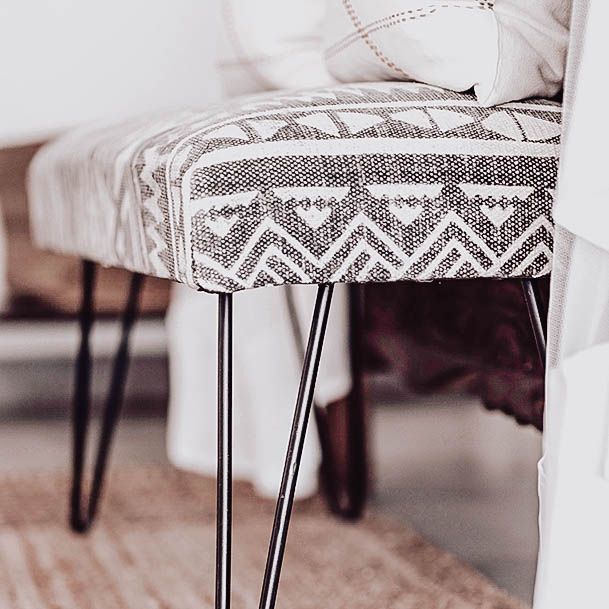 Have a talent for arranging furniture, pillows, and décor? Get paid to turn dull, boring homes into cozy, inviting, and well-decorated spaces. Interior design firms are great small businesses for women, but don't stop there. It would be best to consider home organization, decluttering, and real estate staging services.
18. Home construction
You can build and flip a home without lifting a hammer; you need talented trades that show up on time and take pride in delivering quality craftsmanship. Honestly, this is the hardest part, but if you're organized and persistent, you can make it work.
Many female contractors run small businesses ranging from custom kitchens, full and partial remodels, custom bathrooms, kitchen cabinet refinishing, custom pools and hot tubs, and much more.
19. Real estate sales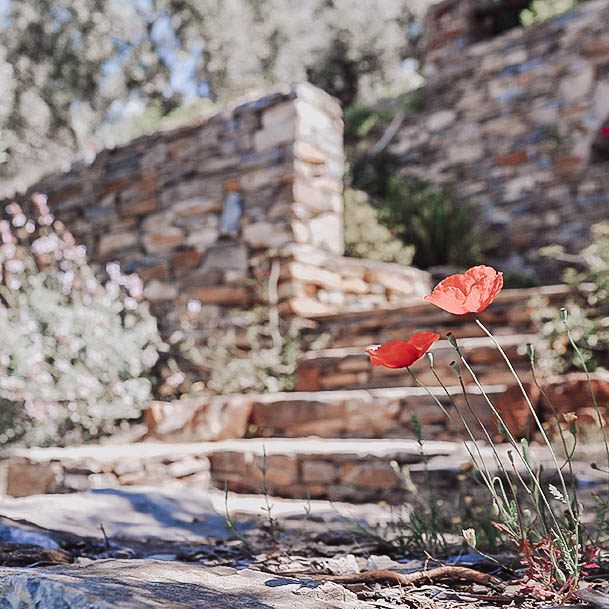 Okay, come on now… Who doesn't watch real estate reality TV shows or browse Zillow until they fall asleep in bed? If you want your slice of homey paradise, then consider selling real estate. Real estate is about more than just showing homes; it's about serving your clients with serious dedication. You are their go-to person for homes, apartments, and land sales.
20. Business support
If you are thinking about small business ideas, stop here and think about everything your start-up would need to operate. Consider bookkeeping, scheduling, taxes, payroll, accounting, remote customer service, business event planning, etc.
21. Creative retail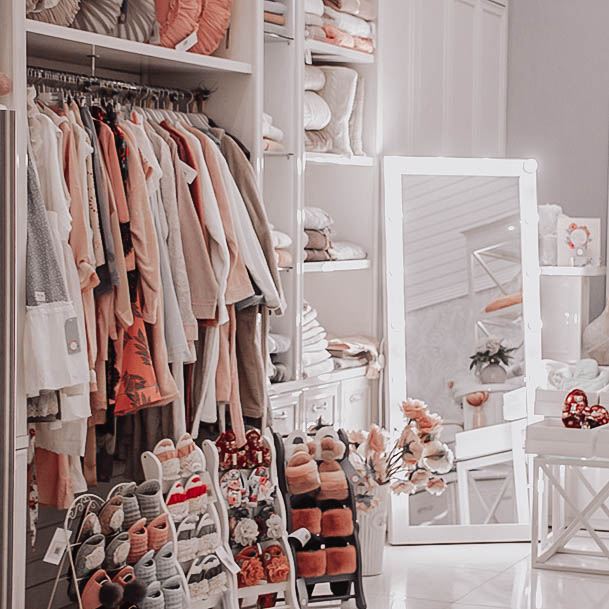 Ah shopping, it's the heart of all brick-and-mortar businesses. You can either handcraft your goods, i.e., start a bakery that sells cupcakes, muffins, wedding cakes, etc. or open a storefront in town to sell other people's boutique products. Even though we're covering the best business ideas for women here, that doesn't mean your business has to be female-related. You can start a company that sells pet products, candy, gourmet food, and more.
22. Food services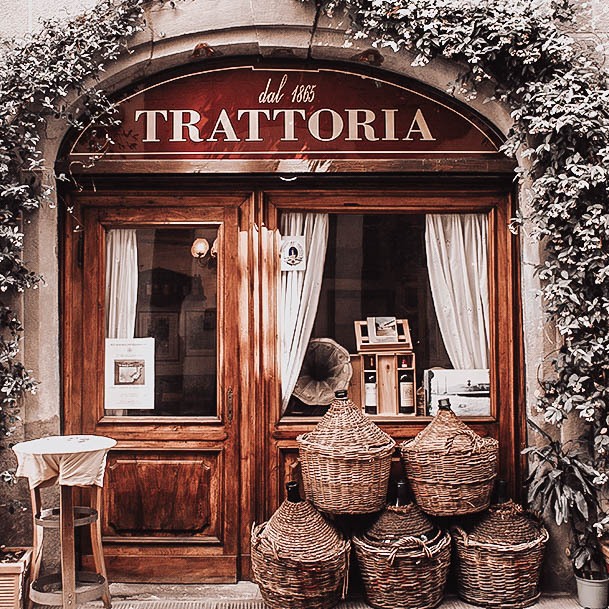 Do you find yourself in the kitchen more often than you watch Netflix movies? If so, consider opening a catering business, food truck, or small restaurant. You can also offer meal prep and at-home, private chef services.
23. Rental businesses
You can rent about anything these days: Heavy machinery, music instruments, wedding décor, moving trucks, baby gear, pianos, intensive care unit equipment, construction barricades, portable chain link fences, power tools, vehicle rentals, etc.
24. App development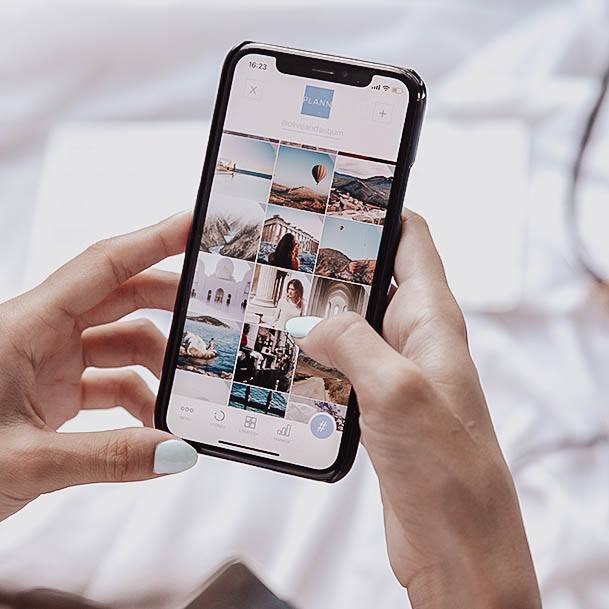 Develop your mobile apps or build a small business that sells them. From business organizational tools to fun and trendy photo filters and games.
25. Publish content for yourself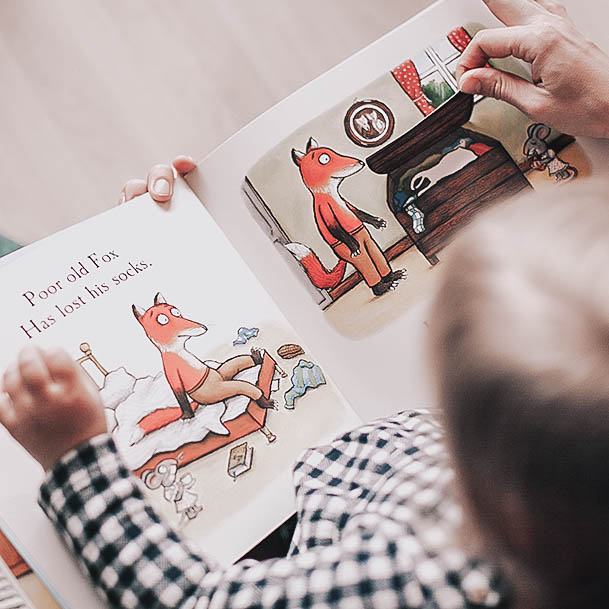 Consider starting a small publishing business that produces illustrated children's books, novels, and creative coffee table books. You can create a series on topic-specific subjects or educational textbooks if you're knowledgeable enough.
26. Toy maker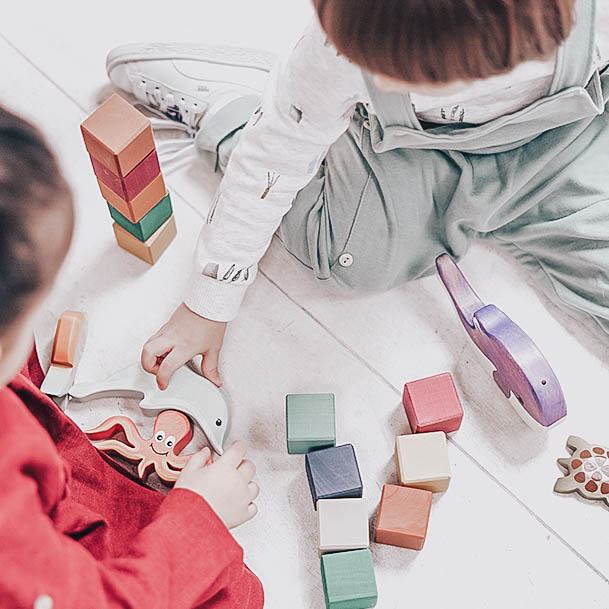 People everywhere will keep having kids, which means the toy industry is cranking out high sales numbers. Capture a slice of that market by inventing unique children's toys and board games. While plastic is king in the world of toys, you can go old-school with wood-based products.
27. Childcare services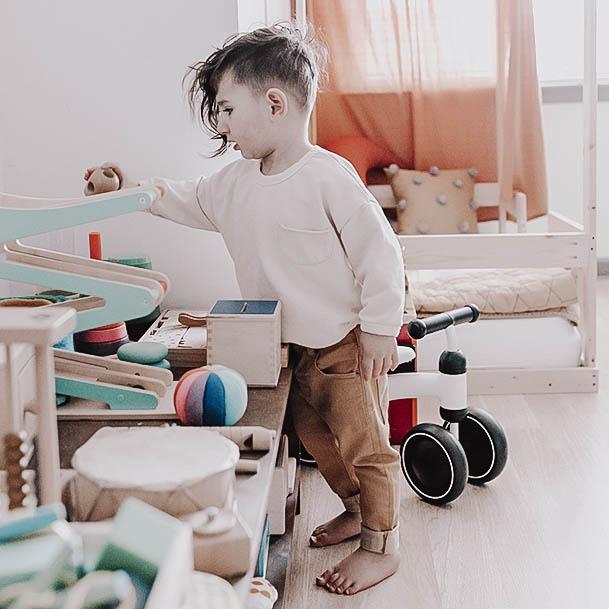 Beyond toys and consumables, parents rely heavily on childcare services these days. They say pets are the new kids, and kids are the new exotic animals, which is hilarious! Remember that childcare is not limited to only children; you can start a small business that caters to boarding dogs or horses.
28. Mobile veterinarian
It doesn't matter how long you've been raising livestock; a medical emergency will eventually arise. Cue a mobile vet to the rescue. For families with small herds, sometimes it makes to have a vet handle all of the medical work. If you're like us and want to save some loot, you do your shots, deworming, hoof trimming, etc.
Keep in mind that mobile vet businesses aren't limited to just livestock or dogs; you can bring in great money with horses too.
29. Online retail
If you look up how to make money, 9/10 places these days will tell you about Amazon FBA. That's all fine and dandy, and it works, but other profitable small business routes are also to consider. You can do everything from eBay to Etsy for online retail, drop shipping, overseas wholesale, reselling, and beyond. Software companies like Shopify have made it easy to get an online store up; you must only supply the product and customers.
30. Hotels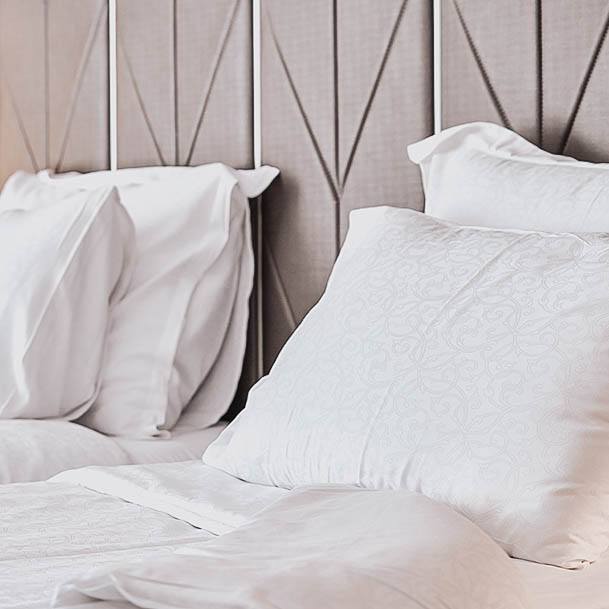 From full-scale hotels with hundreds of rooms to cozy hometown bed and breakfast places, Air B&B, etc.
31. Blogging online
WordPress is all you need to get this small business idea started. The barrier to entry is low, and a domain name, web hosting, and a logo will cost you only a few bucks. While most think blogging is article-based content, you can also do video blogging, digital magazine subscriptions, etc.
What topic to choose? That's up to you. Every niche out there generates money.
32. Fashion and jewelry designer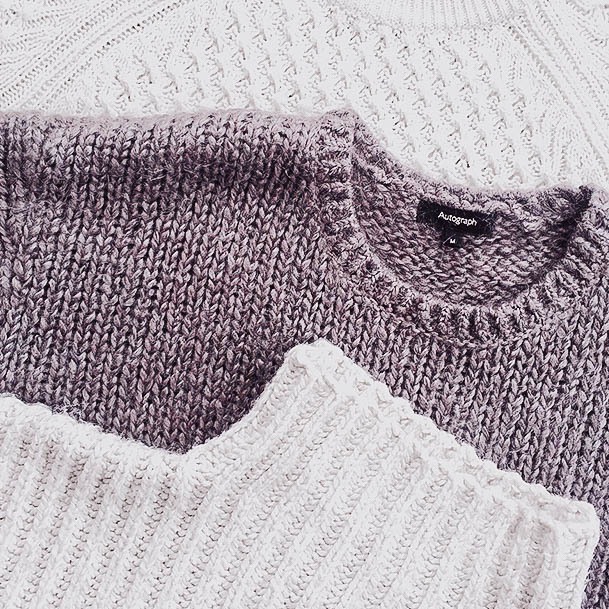 Look at the founder of Zara and how the entire fashion market got disrupted overnight. Nothing is holding you back from doing the same. Become the next luxury brand icon like LV, Gucci, Prada, etc. With the emergence of social media as the great equalizer, the game is now in your court.
The world of fashion offers so many different choices for small business owners; everything from footwear to lingerie, necklaces, bracelets, earrings, shirts, dresses, yoga pants, etc.
33. Painting services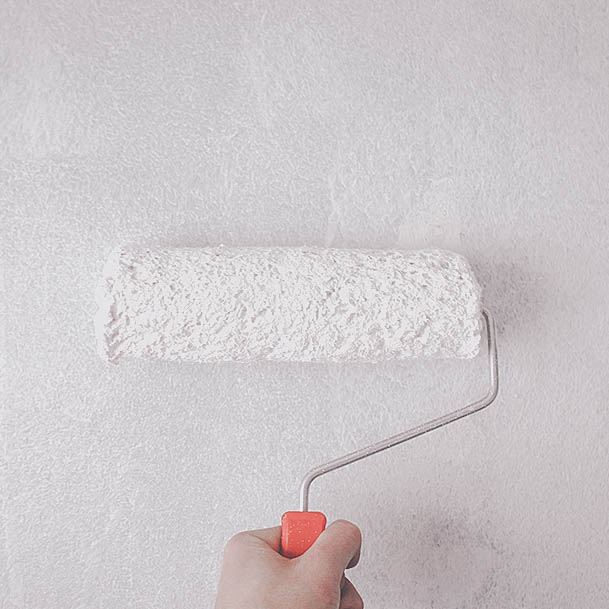 Have you seen the price of exterior and interior new home construction painting lately? I've seen bids in the thirty-thousand dollar range; insane! Painting has gotten very profitable in recent years, and airless sprayers have made it easier and more efficient than ever. Beyond residential, you can also target commercial buildings with your small painting business.
34. Earth-based materials
Sell custom blends of compost or mulch. Start a worm farm.
35. Become a farmer
You can start a business farming everything from growing traditional corn to cultivating mushrooms. Best of all, there are a ton, and I mean a ton, of government grants out there. You can get free money to buy a tractor, restore your land's soil, and so on if you look hard enough.
36. Sewing services
Standard sizes don't always fit perfectly. There will always be a demand custom fitting fashion pieces. From casual wear to wedding dress, you can offer alteration services. For some women, lessons can be a great side small business ideas.
37. Skill trades
Two ladies here in town own an HVAC and plumbing company; they have a fleet of about 30 vans. And you know what, they don't do any in-field work themselves! They are the faces of the company and manage the operation from a distance. And they are crushing it! You don't have to know the trades to start a small business that manages them.
Nobody ever complains to their plumber that fixing their leaking toilet on Christmas Eve was too expensive… It just doesn't happen. That's the best part of trades; when people need things done, they are willing to fork over the loot! And let's face it, these skills are in high demand, and the number of available workers is at an all-time low.
There are all kinds of females in trades, everything from electrical to drywall, framing, welding, electric, and so on. Some women even run businesses that install street lights and traffic signals and land big government contracts.
38. Laundry services
A dying industry? Sort of. I think laundromats are slowing down considerably as everyone can afford a washer and dryer these days, not to mention that new apartments are including them. However, the wash and fold service is booming. A while ago, I asked a handful of local laundromats what percentage of their business profit was coin operations in-store vs. paid laundry services. Paid services were a mind-blowing 90%!
39. Errand running and parcel delivery
Did you know that FedEx employs 0 delivery drivers? They outsource all of their package delivery routes to independent contractors. Some of those contractors are female business owners with multiple routes making millions per year.
Beyond contract work, you also offer professional errand services and rush parcel delivery.
40. Cleaning services
Think big like Molly Maids. Cleaning homes by yourself will bring an income, but if you want to see sizeable small business profits, you will need a fleet of house cleaners. Don't limit yourself to home-based cleaning services; you can also cater to commercial clients or start a janitorial supply company.
41. Floral sales
Partner with local wedding venues to make your small flower business truly bloom with profits. They'll send you all the clients you could ever want.
42. Market research firms
There's a saying, "Investigate more; you can invest less." It's no wonder that businesses across the globe seek out market data before making significant decisions on products or entering new territories.
43. Private medical practices
These small business ideas can range from pediatrician offices to general dentistry, telehealth, virtual mental health counseling, etc. Dentistry alone has a handful of different small business fields you can venture into.
44. Craft stores
Think Hobby Lobby, but more niche-focused. These giant craft stores can't compete with small hometown shops that stock all kinds of fabrics, quilting materials, and yarns. Also, consider custom framing services.
45. Countertop refinishing and chip repair
Many small businesses out there can bring new life to old, worn-out stone and quartz countertops through the art of polishing. Many use epoxy-based compounds that can effectively conceal countertop damage. But don't just stop at countertops; you'd be amazed at the number of clients who need minor tile and flooring chip repairs.
46. Surface stores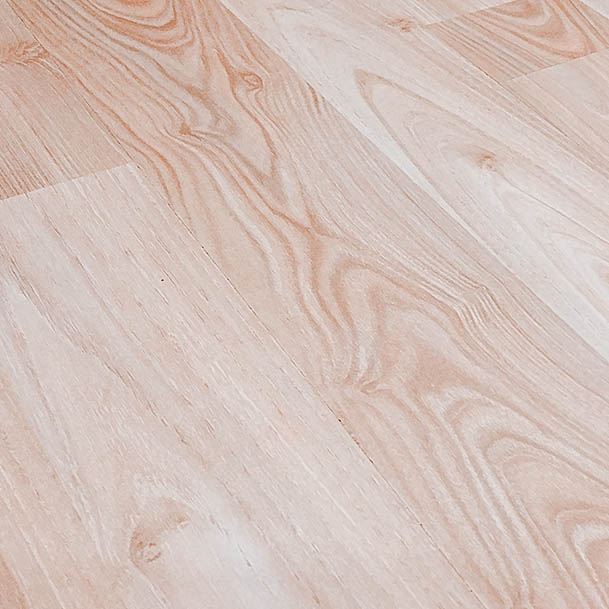 There's something about flooring stores that I love. Perhaps it's the endless options. Locally, there's a woman who operates a small flooring store and stocks everything from hardwood to tile, carpet, and vinyl. She has an entire installation team too.
Another small business idea is epoxy garage flooring services and concrete polishing.
Go a little bit higher up from the ground, and you can start a granite, natural stone, or quartz countertop retail store.
47. Franchise business
Can you make a million dollars selling a single pretzel or smoothie at the time? You bet! There are endless franchise options out there, many of which require meager investment to start. You handle the operation, and they take care of the rest.
48. Housing management
I consider housing management to the perfecting small business idea for women. You can start super small with a single rental and grow your business to hundred-unit apartment complexes. Now, it's not all about owning property; you can also offer a service that manages it for clients. You can manage vacation rentals, leasing contracts, and so much more.
One small business idea I like is building out commercial salon properties or buying them and renting them out to individual beauty-focused service providers. You take care of the property, and they take care of your pocketbook!
49. Subscription boxes
Cosmetics, gourmet food, curated clothing, etc. Subscription boxes are a huge hit. If you can find the perfect niche, you can land those sweet reoccurring subscription sales.
50. Investment services
Be the female wolf of Wall Street, and beat the market for yourself or your clients. Regarding investments, everything from day trading to lending, financial planning, etc. Some women are brave enough to venture into the world of community banking.
51. Spray foam insulation
I have a love-hate relationship with spray foam. The long-term health effects concern me, but the installation is the way of the future. For installers, it's about getting the mixture, temperature, and spray depth correct to achieve a flawless application. This small business is unique because it only requires around $10,000 or so in investment money to purchase a trailer, tanks, and spraying equipment. Anyone can buy a trailer to operate basic spraying machinery.
52. Artistry and galleries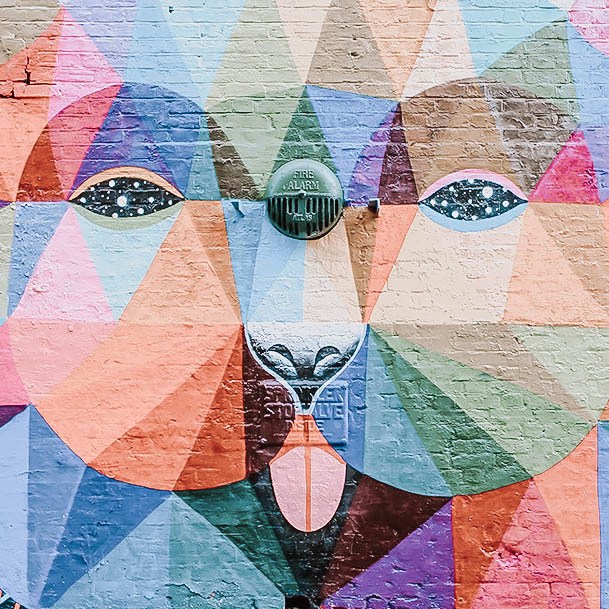 I know one woman who makes a full-time income doing custom watercolor portraits of dogs and people. And another who makes a nice chunk of change doing real estate paintings. I'm sure women run small businesses where they splatter paint over a blank canvas and make millions. The art world can be weird, but that doesn't mean you can't profit from it.
You can create and sell everything from wall art to commissioned sculptures. Or you can open up an art gallery of your own and fill it with works from various artists.
53. Fitness membership gyms
The first super successful woman I knew drove a shiny new Lexus and lived a life of luxury. All of it was afforded by opening fitness gyms across the city and selling memberships. There was nothing special about the operation; instead, it simply provided a service people needed.
For the most part, equipment over the years has stayed the same. You can compete in the fitness industry if you are willing to stand out. If you dive deep into the fitness market, you'll notice that all sorts of women don't operate traditional warehouse-style gyms. Instead, they are starting their training services or getting more niche focused with barre, yoga, and spinning classes.
54. Furniture and home décor
Think Pier 1, World Market, and so on. You can stock your shelves with everything from tabletop décor to imported rugs, benches, and more. Most successful businesses in this category go beyond decorative pieces and ring the cash register with big ticket items, aka furniture.
There are a lot of online vendors these days that will have custom-built furniture crafted chiefly overseas, and they sell it with a large profit margin. You don't have to stock furniture in your warehouse; you just have a showroom. Here's how Restoration Hardware has managed to be so successful. You can also build out your own in-house furniture and sell it directly to customers.
55. Paper store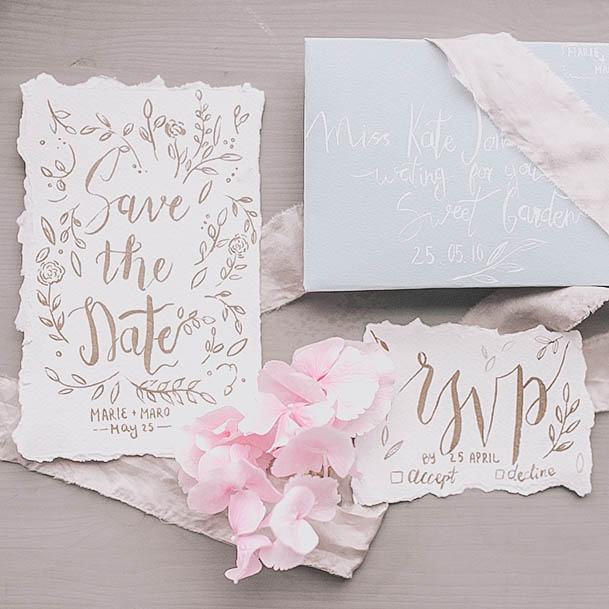 Paper isn't dead! The Office may be over, but this industry is still moving and grooving. You can't replace the nostalgic feel of opening a paper greeting, thank you, or happy birthday card. Paper is the way to go for all of life's most important moments. When it comes to paper stores, don't think of them as Kinkos-like places; instead, look at places like M Hopple & Co. They are the modern paper company that crushes it! Morgan and team offer everything from stationary to custom wedding invites, design services, and more.
You can supplement your paper sales with agendas, planners, baby gifts, books, candles, desk accessories, holiday-themed décor, and beyond.
56. Window and door sales
Become a retailer for Marvin windows and doors or a company like Andersen. Build a small business with a showroom of the latest window trim options, operation styles, bifold, sliding doors, etc. Offer a white glove service that handles everything from purchase to installation.
Since windows are almost always customizable, you'll never have to worry about stocking inventory.
57. Collectible dealer
Anyone can start a small business collecting things. You can turn your hobby into a profitable venture with fine antiques, minerals and gemstones, vintage jewelry, prized artwork, rare vehicles, and more.
You can sell valuables at niche-specific trade shows, consignment shops, online stores, eBay, auction sites, retail storefronts, and antique malls.
58. Plant and tree nursery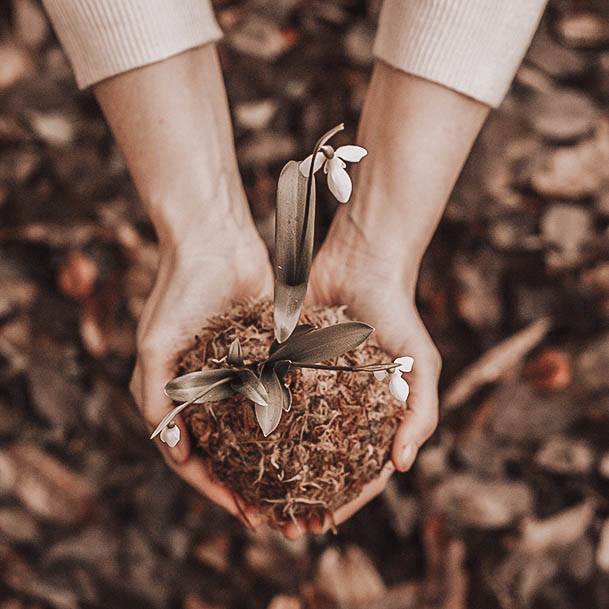 No woman could ever be mad at a man who walks through the door with an arm full of potted succulents. Let's face it; indoor plants are beautiful natural décor pieces that belong in every room.
Beyond indoor plants, which can be customized with all sorts of pots, you can offer to start an outdoor nursery. Your small business can sell everything from bushes to flowering plants and trees, fruit trees, succulents, etc. To grow your business, offer fertilizers, topsoil bags, garden tools, garden décor, etc.
59. Cannabis-related
Puff, puff, profit? I've seen five cannabis shops open within the same one-mile radius. The business is booming, and even small, local storefronts can see multi-million dollar months. It's mind-blowing when you get an insider look at the numbers.
Most places sell other brands or grow their own; the choice is yours. If you're willing to deal with all of the legal mumbo-jumbo, then this small business idea could be perfect for you.
60. Digital asset sales
Perhaps the best thing about digital assets, i.e., WordPress plugins, online themes, Lightroom filters, video presets, online courses, website add-ons, etc., is that you only need to build them once. From there, it's all passive income. Sure, a few updates now and then will keep your customers happy, but for the most part, digital assets are the gift that keeps on giving.
While you're kicking it on the beach, customers around the globe can be buying up pre-made products.
61. Caregiver services
Nursing homes, hospices, and senior care are booming small business services that many are overlooking. Yes, these companies aren't as glamorous as running a fashion or cosmetics company, but the competition is much lower, and the profits can be way higher. And with more and more folks retiring and needing daily assistance, the industry will only get more prominent by the day.
62. Waste management
Let's face it, at some point, as a business owner; you will have to clean floors or scrub a toilet or two. It doesn't matter what business you start; you end up doing things you don't want to do at some point. While waste management services aren't "cool" at first glance, they can be "cool" when you start thinking about things like eco-friendly recycling solutions.
For example, I know a company that sorts wood, food scraps, metals, and other materials at one convenient dumping ground. They grind up the mixed wood and sell mulch. The food scraps are mixed into compost and later sold. Metals are scrapped and recycled. And the remaining landfill material gets burned to generate electricity. They collect dumping fees and profit from the newly created materials and energy. So much winning!
63. Beverage industry
Who doesn't dream of opening a winery? Okay, so a spirits store might be more realistic, but that shouldn't stop you from trying to chase your dreams. You can make everything from bottled wine to whiskey, gin, energy drinks, vitamin waters, packaged coffee beans and teas, smoothies, juices, etc. Big brands like Coca-Cola are snatching up small beverage-focused businesses nationwide for millions of dollars.
64. Finished product manufacturing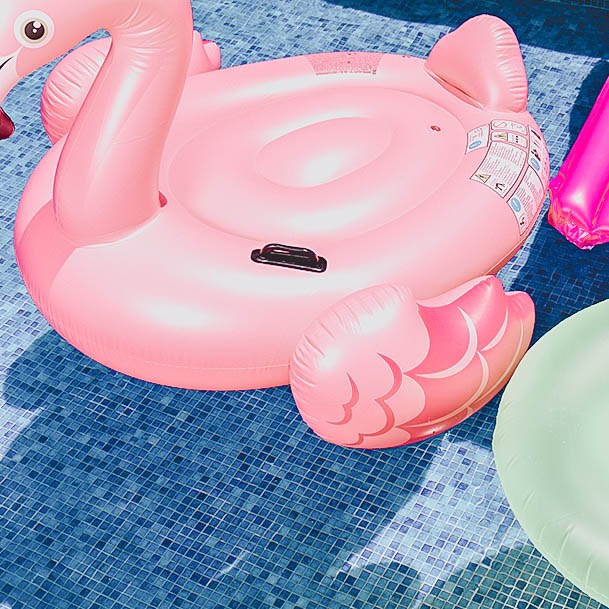 Turn raw materials into finished products and sell them to retailers. Now, you can invent new products like Yeti has with their coolers or produce classics like pool floats. Speaking of pool floats, did you know the margins are insane, and the sales numbers are just mind-blowing, and that's just one example!
The real money is not landing your product on small boutique shop shelves but getting retail estate space in big-name retailers. The more you sell, the more you make. Big government contracts are where it's at.
65. Venue rentals
One of our relatives rented out a blank warehouse space to host an after-wedding celebration. The company that owns the building provides an empty space for folks to customize their venue completely. The client supplies the food, chairs, DJ, decorations, cleaning, and so on. Your small business just rents the space.
Speaking of rental space, you could also start a small business that offers co-working spaces for other small business owners.
66. Smart home integration
Here's another upcoming major player in the home improvement industry. You can install everything from automatic blinds to security systems, structured cabling, Wi-Fi points, home audio systems, and more. Other ideas include automatic lighting, automated sprinkler systems, intelligent thermostats, water leak detection, energy monitoring systems, etc.
67. Disaster recovery services
Emergency clean-up services pay huge money; when I say huge, I mean humongous! With insurance typically covering all of the costs associated with repairs, most disaster recovery small businesses charge a fortune. You can handle everything from floods to mold, fire, crime scenes, wind/tornado/hurricane, etc.
68. Green energy consultant
Become a green energy rater for new home construction and remodels and give clients the knowledge they need to reduce their energy bills and carbon footprint. Look into starting a HERS rating business that operates blow doors and does software calculations. The most expensive startup cost will be a blower door system. Beyond green energy and thermal inspections, you can also offer UV air cleaning and filters (IQ Air) alongside water purification services.
69. Exotic imports
Think fruit, wood, and food products from overseas. One small business here in Colorado imports IPE, a Brazilian walnut wood, from Brazil and resells the hardwood at a considerable markup. I can buy it online and have it transported here for roughly $5 per foot, but it goes for $25 a foot at their retail location. And builders are paying for it with no hesitation because it's in stock and ready when they need it.
70. Affiliate marketing
Long live the gold standard of making money online! Affiliate marketing is where you promote products or services and get paid a commission when a new customer signs up or buys. Some programs, such as auto insurance, student loans, general loans, new vehicle leads, credit cards, health insurance leads, etc., can generate huge bucks. Did you know that some companies will pay you over a hundred dollars for a new loan lead; they don't even have to sign up immediately.
While this online small business is super profitable, it's also challenging. You blow thousands of dollars promoting a product or service and see zero affiliate commissions. Your offer could run dry, as could your golden traffic source.
71. Seed supply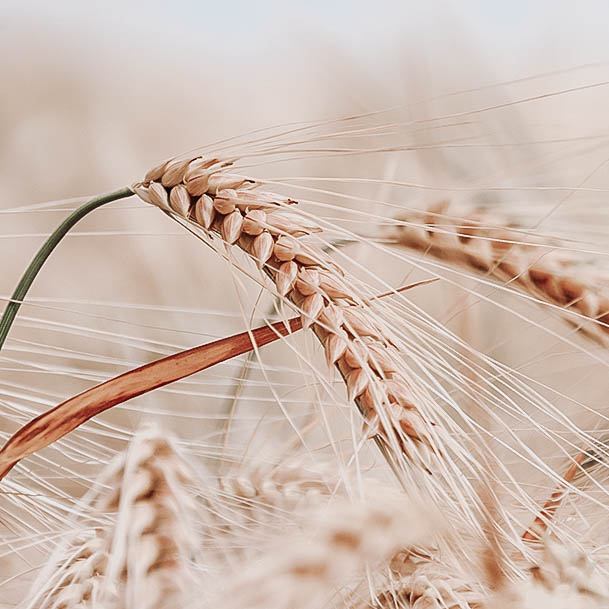 From grass seeds to flowers, trees, and exotic species, seed supply stores can be a fantastic way to generate a small business income. One local woman has been running her seed supply store for ages and does terrific business for herself. You can also offer custom seed blends for farm animal pastures.
72. Air and oxygen tanks
Here in Colorado, people find themselves in need of additional oxygen due to the high altitude. One small business in Vail makes a fortune selling tanks and renting oxygen generation machinery. You can expand your small business and offer propane refills alongside welding gasses.
Keep in mind that roughly ½ of Americans have some form of heart disease, and 73.6% are overweight. Another 14 million have COPD or emphysema. This industry is exploding with clients.
73. Self-storage units
I love the idea of starting a small self-storage unit facility. Low maintenance, generally long-term clients, and only essential management needed. Keep your building clean and secure and your rates fair, and you'll do wonderfully well. Look into the stats for self-storage units, and you'll be amazed at how much rental space Americans consume.
74. Agrotourism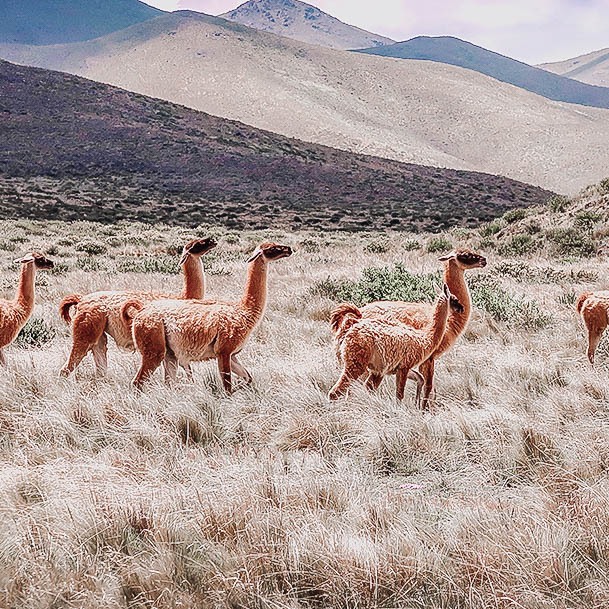 What woman out there doesn't want to be surrounded by ducks, alpacas, and goats all day long? I do; please sign me up! Regarding agrotourism, you can be an educational guide that teaches children and adults all about raising livestock and caring for the land.
Start a food forest, orchard, or vineyard and teach others about nature's wonders. Show the beautiful side of the planet beyond the concrete jungles and shopping malls. We know a handful of women who have small businesses that give farm tours and animal workshops and sell all sorts of fiber and produce products.
75. Custom built-ins and rooms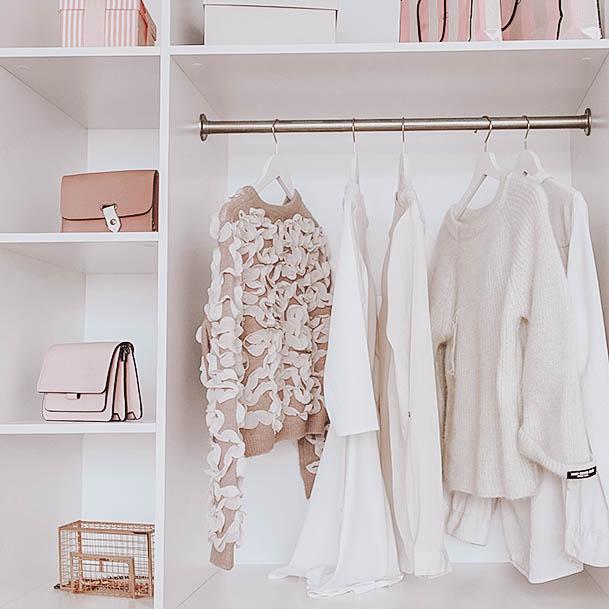 Take, for example, California Closets, which is crushing the custom closet market. You, too, can start a small business that caters to turning unorganized rooms into organized wonders. Also, consider offering custom wine rooms and wine cellars. You could even become the sports queen who installs everything from home bowling alleys to virtual golf rooms.
76. Olive oil presser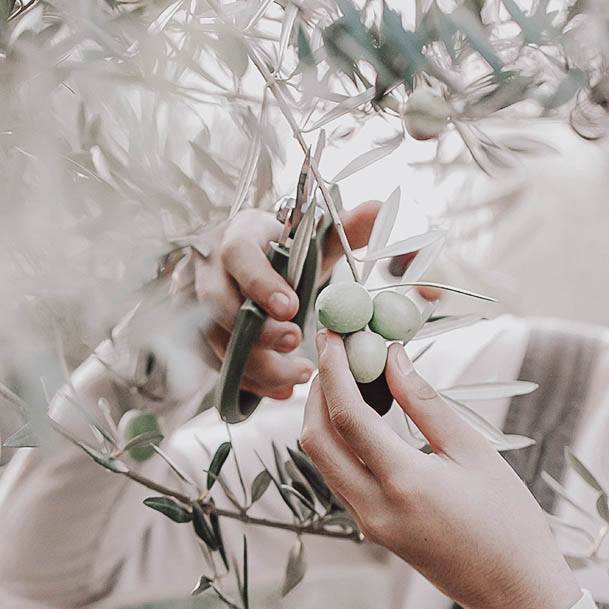 One lady sells her hand press olive oil at the local farmer's market, and her business is booming! Just because a product already exists doesn't mean you can't offer a competitive edge. She has a wonderfully developed presentation of how her olives are imported and shows clients her unique process.
77. Studio glass maker
The art of blowing custom glass pieces is genuinely fascinating, but you can also sell sheet glass beyond bowls, vases, and decorative figures. People are always in the market for custom glass panels for their showers, mirrors for their closets and bathrooms, and tabletop glass to protect their wood furniture.
78. Pumpkin patches
79. Exotic car racing rentals
80. Horseback riding tours
81. Pottery studios
82. Advertisement space (billboards, benches, flyer distribution)
83. Business broker
84. Identity and access management consultant
85. Aircraft leasing
86. Solar farming (Clean energy)
87. Flip and sell websites
88. Flip and sell domain names
89. SaaS start-up
90. Snack and supermarket food producer
91. Tattoos shop
92. Raw material manufacturing
93. Architectural firm
94. Engineering firm
95. Law firms (Estate planning, business formation, general legal)
96. Non-profit consulting
97. e-Learning services
98. Human resource consultant
99. Travel guide
100. Landscaping
101. Power washing
102. Rural fixed wireless
103. Porta A Potty and mobile restrooms
104. Insurance agency
105. Private valet company
106. Datacenter
107. CRM consultant
108. Software development
109. Freight broker
110. Upholstery shop (residential and commercial)
111. Private member clubs (Golf, tennis, etc.)
112. Aquarium maintenance (Pond installers)
113. Managed automotive websites (Dealer.com)
114. Automotive lead management (Call and lead handling)
115. Beekeeping
116. Spice production (extracts and flavorings)
117. Plantations (sugar cane, palm, coffee, pineapple)
118. Debt collection companies
119. Driver's education schools
120. Biotechnology labs
121. Self-serve and automated car washes
122. Summer camps for kids or adults
123. Adventure parks (zip lines, treehouse, etc.)
124. Vehicle wraps and graphic printing
125. Animal rehabilitation center
126. Tree care services (removal, stump grinding, and pruning)
127. Wildfire mitigation services
128. Invasive weed control services
129. Chimney sweeping
130. Hydroseeding
131. Tannery
132. Geotechnical engineering
133. Surveying
134. Pet treat and food company (hay farmer)
135. Pest control services
136. Maple syrup producer
137. Christmas light installer
138. Material delivery provider (gravel, wood chips, mulch, salt, water)
139. Labor supply agency
140. Animal breeding
141. Alternative energy installers (solar, wind turns, geothermal, etc.)
142. Adventure rentals (RZR, ATVs, go karts, skydiving)
143. Consignment shops
144. Consumables manufacturing (napkins, laundry detergency, toothpaste, diapers)
145. RV and camping rentals
146. Ice cream and yogurt stores
147. Beauty accessories (hair extensions, nail extensions, etc.)
148. Tanning salons
149. Spa and massage parlors
150. Mystery shopping business
151. Automotive services (body shop, dent removal, window repair, mobile oil change)
152. Dance studio
153. Bridal shops
154. Personalization services (Screen printing and embroidery)
155. Lighting shops (Custom light fixtures)
156. Window shutters and blinds service
157. Trade show management (Presenters and booth setup)
158. Postage centers
159. Botanical gardens (Also butterfly gardens)
160. Outdoor gear manufacturing (tents, backpacks, sleeping bags, crampons, etc.)
161. Perfume manufacturer
162. Appliance and fireplace retailer
163. Head lice removal centers
164. Chiropractor offices
165. Addiction rehab centers
166. Foundation repair service (basements, leaking walls, etc.)
167. Entertainment management (DJs, bands, festivals, concerts, shows, etc.)
168. Laser hair removal
169. Plastic surgery offices
170. Videography (wedding videos, editing, product commercials, films, etc.)