Sure, you might have heard them dismissed as some kind of "hippy-dippy" contrivance at some point, but they most certainly are not.
Firstly, you can use them for aromatherapy/to set a mood.
We are all more than a bit stressed out these days, so lighting a candle which gives off a favorite scent, coupled with dimming the lights and sitting quietly on the sofa with a soothing cup of tea, can go a long way towards making an aggravating day seem not so bad after all.
Also, should you have pets or, even worse, a smoking habit, you can use them to eliminate associated unpleasant odors. Air fresheners can have a decidedly ersatz and off-putting smell, despite what the label may promise will be a "summer's day" or "field of flowers" aroma.
Additionally, some scented candles are packaged in such a way that they can be used simply as decorative items for your home.
Beautiful glassware or elaborately designed labels or covers make them useful well beyond their inherent functionality.
Preference when it comes to scents is, of course, a very personal thing.
However, whether you are into "woodsy" tones or vanilla, or perhaps lavender or citrus, we think you will find something you like among our "best of" list of scented candles immediately below, and yes, we swear that not knowing one "warrior" yoga pose from the other is perfectly okay. Well, maybe not "perfectly" okay, let's make that "mostly".
1. Venus Et Fleur Rose Blanche Candles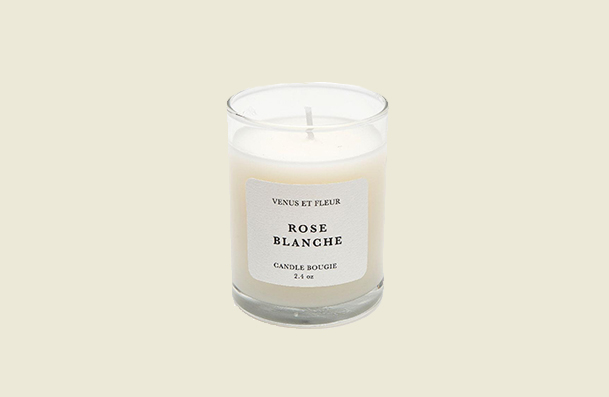 With a pure white rose scent, Venus Et Fleur Rose Blanche Candles soothes with its fresh scent. Made of a beeswax and soy blend, you'll get a clean, even burn in an iconic scent that celebrities love with a smaller price tag than the luxe box of eternity roses.
2. Malicious Women Candle Co. Boss Lady Candles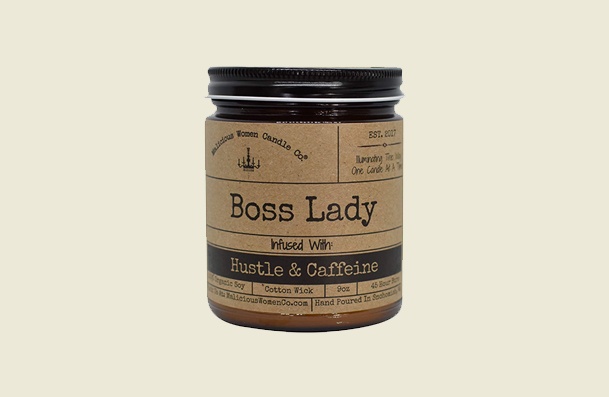 Get pumped up for work at home with scents of fresh brewed coffee and cream with Malicious Women Candle Co. Boss Lady Candles. No matter which scent you try, you'll add some sass and good humor to your day with amazing blended fragrances made with organic soy candles.
3. Maison Margiela Replica By The Fireplace Scented Candle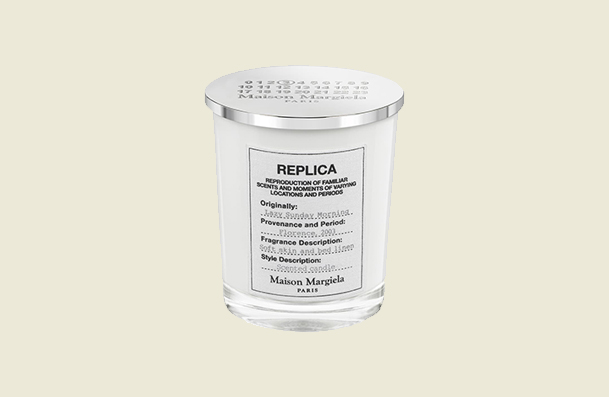 Whether you're missing the smell of a fireplace when it's hot out, or you just don't have the luxury of a fireplace, then check out Maison Margiela Replica By The Fireplace Scented Candle. It will give you that warm, smoky scent of a wood burning fire without the need of a fireplace.
4. Lumira Arabian Oud Scented Candles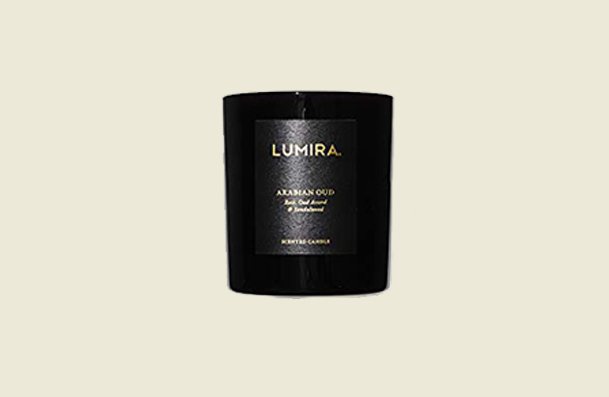 Travel the world without leaving your home with Lumira Scented Candles. The Arabian Oud scent is especially pleasant for a Middle Eastern inspired fragrance of powdery florals and musk that will take you on an Arabian adventure.
5. Voluspa Yashioka Gardenia Large Embossed Glass Jar Candle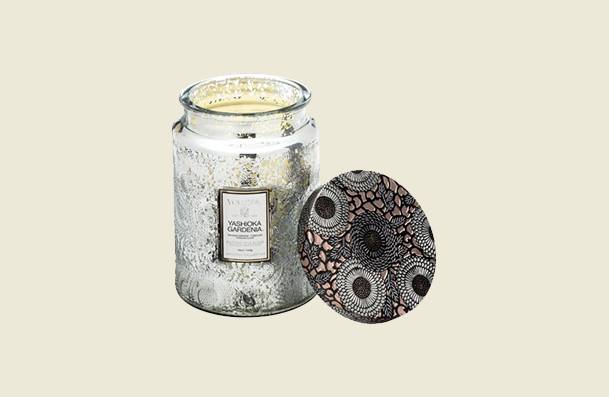 Feel inspired to be creative with the floral designed jars and incredible scents of Voluspa Candles. The embossed jars are gorgeous, and the coconut wax blend with scents like Yashioka Gardenia are clean and divine. Once done, clean out the jar for a beautiful container in your bathroom, or wherever you could use some beauty.
6. Le Labo Santal 26 Classic Candle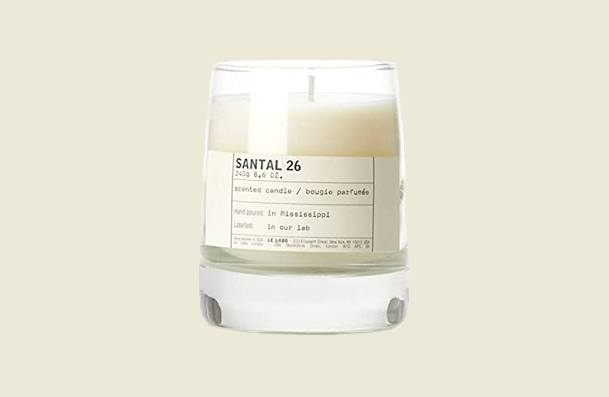 Discover the ultimate scent that is rich and unique with Le Labo Santal 26 Classic Candle. Hand poured in Mississippi, you'll get woody and musky scents with hints of amber, coco, vanilla, cedar, spices, musk and sandalwood with a clean burn from the cotton wick.
7. Homesick Scented Candles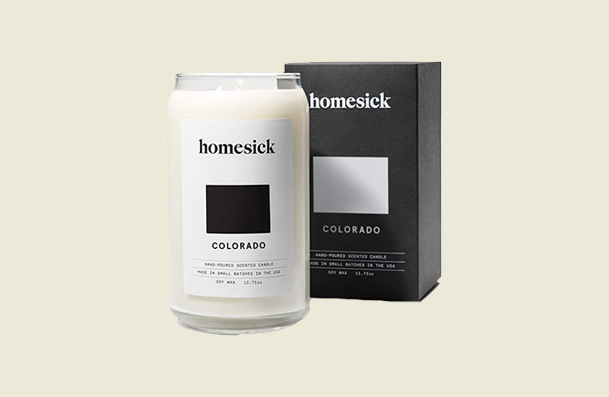 Whether you just moved or have been in your new state for some time, Homesick Scented Candles take popular scents from each state to give you a trip down memory lane. So next time you're feeling homesick for your home state, light a candle and reminisce in scents of home.
8. Diptyque Baies Candle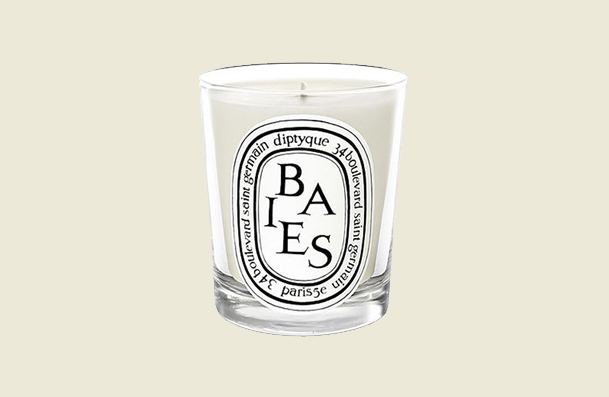 For a fresh scent that doesn't come off as artificial, check out Diptyque Baies Candle. The combination of a bouquet of roses with sweet blackcurrant leaves is heavenly with a long lasting burn.
9. Cinnamon Chai Woodwick Candles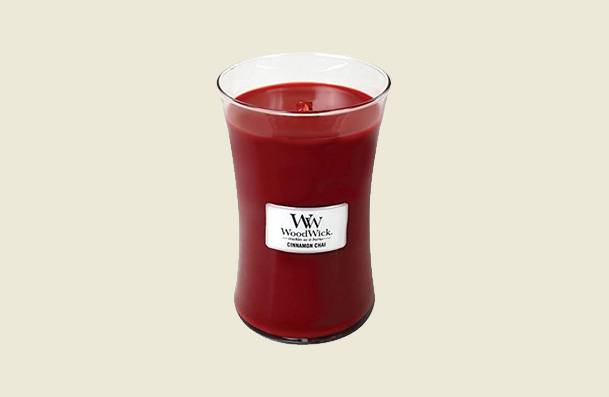 Relax with warm and spiced scents of the holidays with Cinnamon Chai Woodwick Candles. The delicious scent of cinnamon is addicting, while the sound of the wood wick cracking like a wood fire is soothing. Using premium fragrance oils, you'll get a strong but not overpowering fragrance throughout your room and house.
10. Yankee Candle Large Jar Candle Lilac Blossoms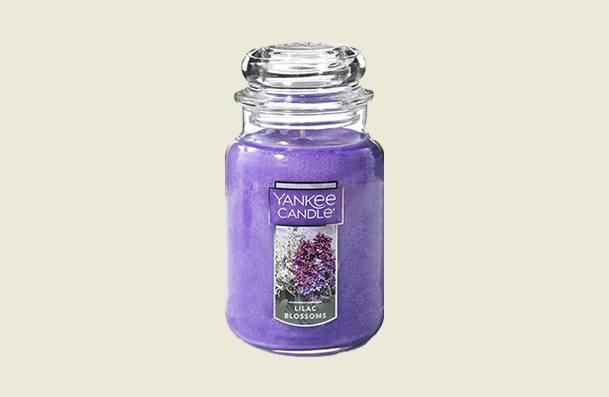 Explore garden filled scents with Yankee Candles. The Lilac Blossoms is an especially intoxicating and floral scent with lavender and lilacs that lasts through the entire candle. The colors are also pretty in clear glass jars that are great for saving for projects and storage.
11. Chesapeake Bay Candle Balance + Harmony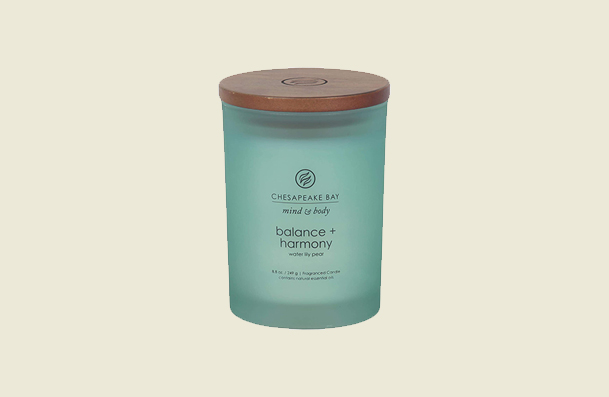 Set your mind at ease with a clean, harmonious scent with Chesapeake Bay Candle Balance + Harmony. Made in the USA with sweet tropical and floral scent, it looks as beautiful as it smells with a frosted jar that helps the light play nicely in the room.
12. Byredo Scented Candles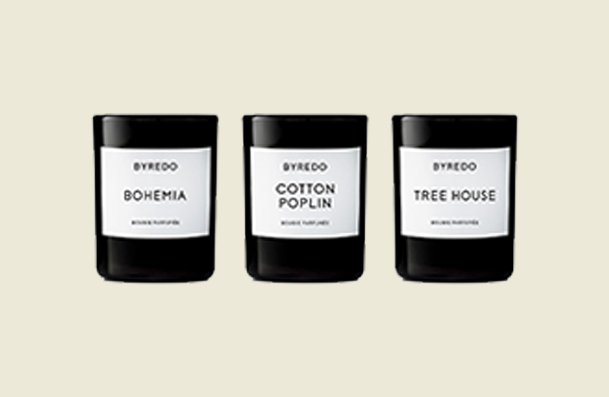 Discover addicting scents with natural ingredients with Byredo Scented Candles. Coming in a variety of fragrances, you'll find one that will take you to your happy place.
13. Bath & Body Works White Barn 3-Wick Candles Mahogany Teakwood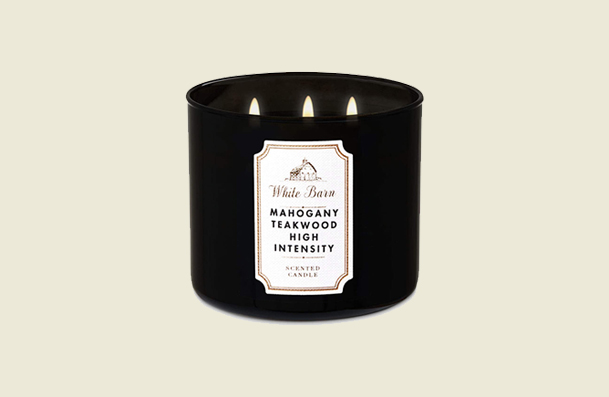 Not all candles need to be super feminine and floral to smell amazing. Bath & Body Works White Barn 3-Wick Candles in Mahogany Teakwood is a clean, masculine scent that will get your blood boiling in anticipation for your man to come home. It's also a high intensity candle with a strong scent that is not for the faint of…nose.
14. Bastide Hand Blown Miel De Lavande Wax Candles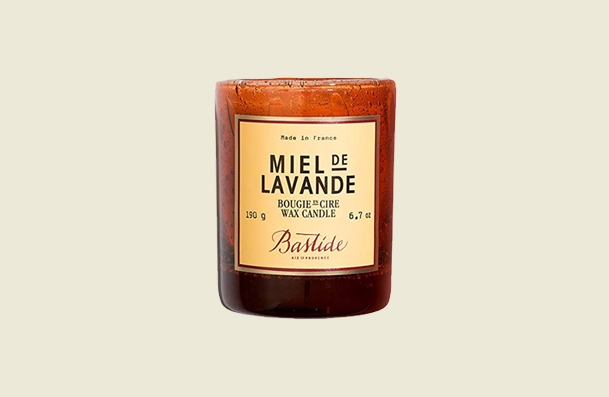 Welcome the scents of spring with honey and lavender in the soft scents of Bastide Hand Blown Miel De Lavande Wax Candles. This romantic scent is both delicious and enticing for any occasion you may want natural aromas to set a mood.
15. Apotheke Candles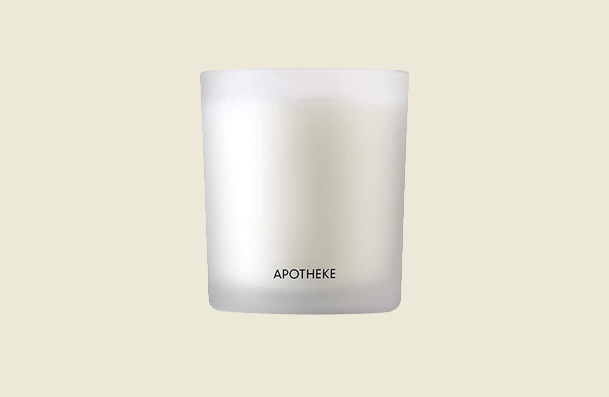 Get cozy with warm scents in a minimally designed jar with Apotheke Candles. These hand made candles use a soy wax blend and unique wick for a clean burn and aromatic scent that will last for many burns.