Once you build a custom home that's at the peak of luxury and energy efficiency, among the highest in the world, you start to learn all sorts of things nobody talks about.
Our homebuilding story was all about pushing the limits of building science, energy efficiency and modern building materials. Nothing builder grade here, and it showed when some of our trades called us crazy.
"We've only ever done this in our showroom" is what one trade told us when fabricating our all-around quartz waterfall countertops.
But crazy people get things done. With that said, we've learned a lot, maybe too much about homebuilding and custom home construction. Like two or three lifetimes worth of knowledge.
Now, everyone thinks the hardest part about building a new home is getting the architectural work done, the flooring and wall colors picked out and so on. But oh, that's only the fun part! I'm going throw a lot of less "sexy" homebuilding things at you here in a moment.
Many of these things won't even have ever crossed your mind. Some may already be on your dream home bucket list. When I started putting together this checklist I knew I wanted it to be extensive, like the best in the world. Everything I had learned along the way, all the research I had, in one simple place for everyone else to enjoy.
You have so many things to consider when going custom or even semi-custom, and so on. Wouldn't it be amazing to have all the questions that could ever pop into your head in one place? I thought it would be, so I made a huge "must have and nice to have" list.
Have ideas of your own or cool custom home innovations? Let us know friend! Send us some mail so we can add it to our mega-list.
1. Double dishwasher for all you at home professional chefs out there. Imagine not having to put away dishes as often, or being able to clean an entire party's worth of dishes in one go.
2. Add electrical outlets in upper roof soffits for powering on Christmas and holiday string lighting.
3. Add electrical outlets on the staircase for easy vacuum plug-in and simple handrail garland Christmas lighting.
4. Add underground exterior drains around the foundation perimeter to catch rainwater from roof gutters. Route PVC drains to central location for other collection or drainage. Doing so also reduces the possibly of water intrusion into basement foundations.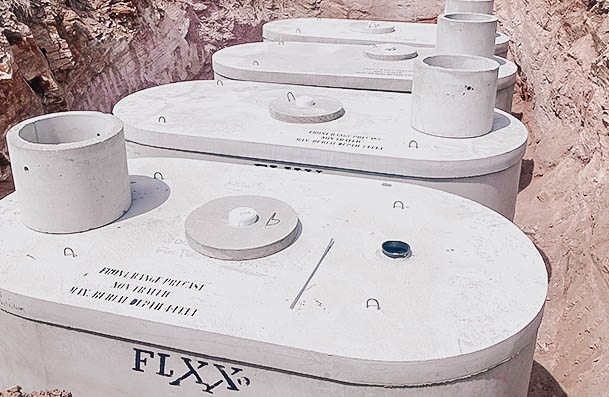 5. Plan a greywater harvesting station that collects waste water from showers and sinks for gardening purposes. If you live in a dry climate on a well, or have to haul in water, this idea is worth its weight in gold.
6. Add occupancy switches for laundry rooms for when your hands are full of clothing baskets. Or add these switches to pantries for when you are lugging groceries into the house.
7. Recess bathroom nightlights into the wall baseboard for continuous lighting at night. Never have to turn on bathroom lights again and disturb your partner or your own eyes through being blinded.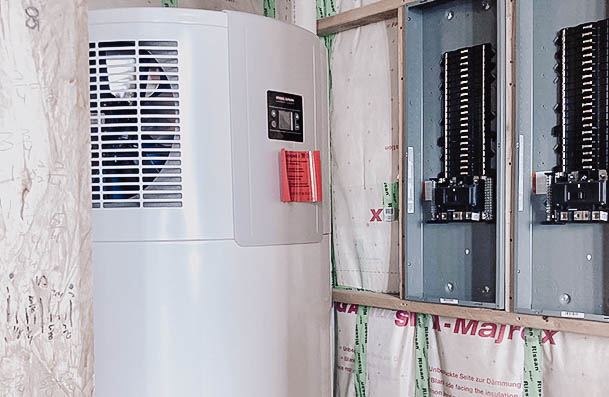 8. Add a single 200 amp panel service to your new construction home, or two 200 amp panels for larger sized homes.
9. Add recessed ceiling can lighting to eliminate the need for table lamps and additional furniture to rest them upon.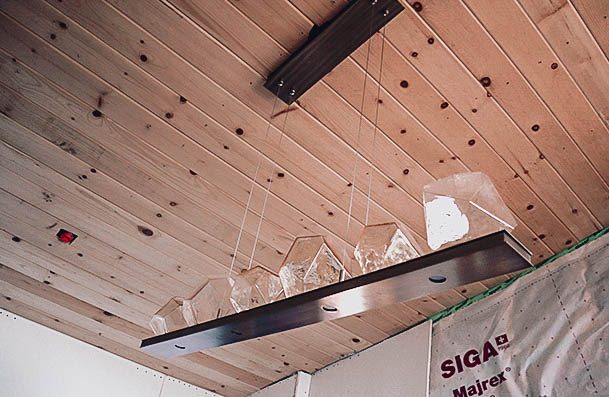 10. Prewire for fans and chandeliers in the ceilings, and cap when not being used. Have your framers add the blocking and braces necessary before the walls are covered.
11. Take advantage of natural free solar heat gain in the winter by ensuring your newly constructed house has south-facing windows. If your home is passive haus or net zero you can effectively heat your heat for free in the winter. Add overhangs to shade windows in the summer to prevent heat buildup indoors.
12. Add large sliding glass doors or a bifold to the living room for an extension of space. For large parties this is a wonderful nice to have feature, allowing numerous guests to go in and out.
13. For parents of younger kids who must keep an eye on them while outdoors, add kitchen countertop sink height windows. You can prepare food, cook and do the dishes while also enjoying a nice backyard view.
14. Floor drains in the utility room, laundry, and garage are a must have to prevent water flooding and assist in floor cleanup.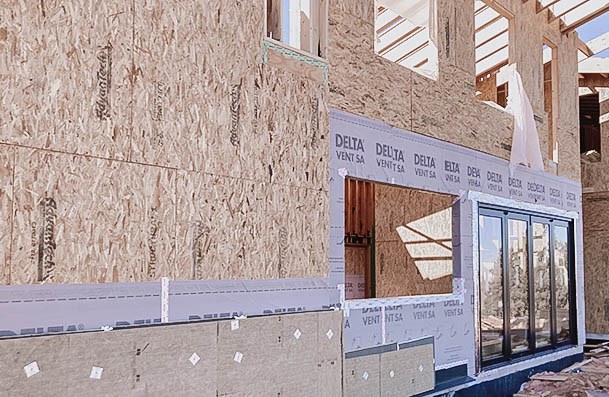 15. While not a must have, Advantech sheathing for additional strength over standard OSB or plywood is a nice to have. It's built with waterproof resins and is incredibly strong. For our own home, we choose to sheath the entire house with 5/8" Advantech OSB. Believe it or not, but some builders use cardboard-like sheathing, it is terrible!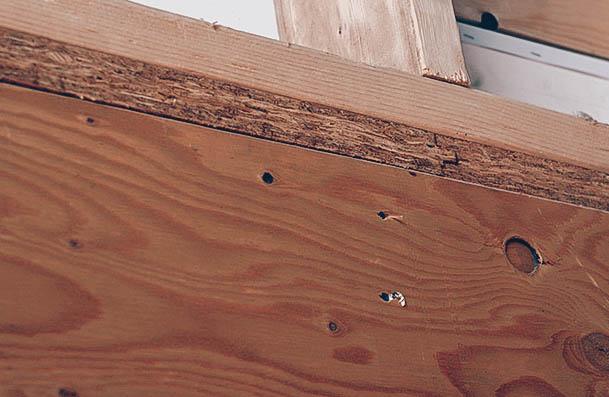 16. Upgrade your subfloor from ¾" to 1 ¼" Advantech or similar. This is a premium upgrade and definitely a nice to have if you want rock solid floors that don't squeak.
17. Ask your framers to glue your subfloor to the floor joists and add a dab to the metal hangers. Upgrade from traditional nails to screws so there are no squeaky nail pops in the future.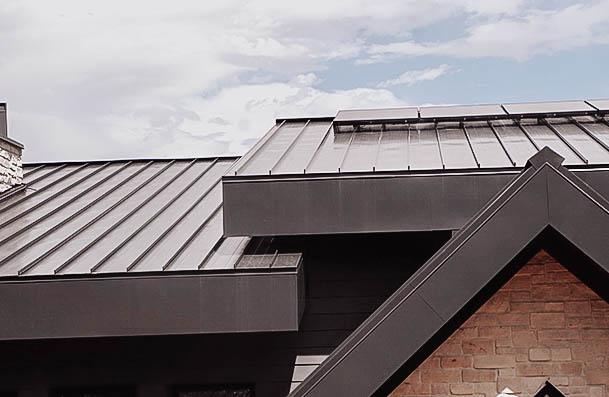 18. Another nice to have is engineered lumber for dead flat and hurricane resistant structures. These are called LVL or LSL studs and are perfectly straight from the factory with exceptional strength.
19. Consider tile or metal roofing over short-lasting asphalt shingles, it may save you money in the long-run. Not to mention, it's far more environmentally friendly.
20. When it comes to gutters a must have is seamless, meaning there's no seams that need to be joined together. We've know of folks who've gone with joined gutters that leaked over windows and doors. No fun! For another nice to have consider copper gutters, which will last literally forever.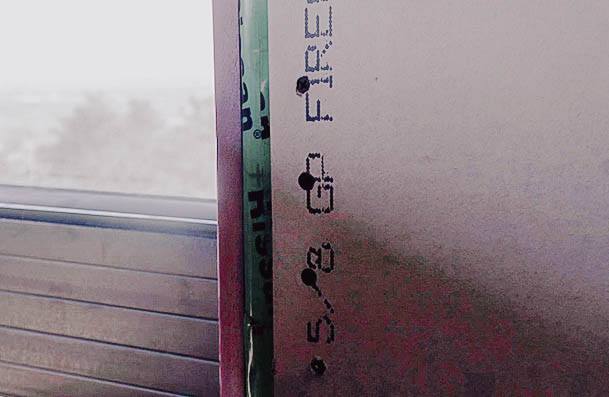 21. In my opinion, another home building must have is 5/8" drywall over ½" drywall for increase noise reduction. Most 5/8" is fire rated nowadays too.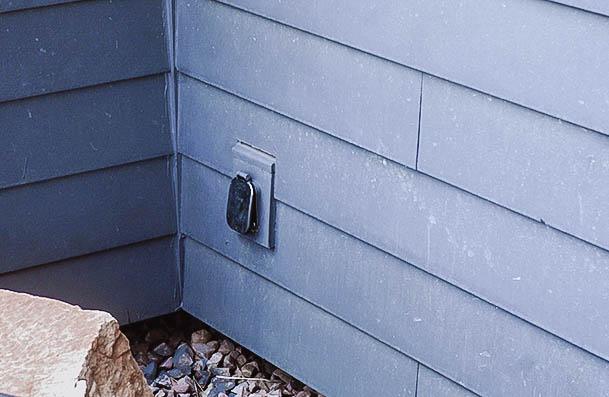 22. Frost-free hose bibs are a must have for cold climates! A nice to have is "Aquor House Hydrants" which are the clean, modern hose bib invention. We have them and we love them! Regardless of what you choose, an ample number of exterior hose bibs plus outlets are a must for any new home build.
23. While in the framing stage of construction a new house, add interior wall blocking for things like toilet paper holders, towel racks, and grab bars. Do this must have and you'll never have to deal with loose drywall mounts again!
24. Automatic safety garage lights are a nice to have feature as are battery backup systems for power outages. No one wants to get out in the rain or snow to manually open a garage door.
25. Timed automatic outdoor lighting is another nice to have for everyday convenience and security peace of mind.
26. Hide outlets inside bathroom vanity cabinets and never have to deal with cords from hairdryers, curling irons, and toothbrush chargers, etc.
27. Some find laundry chutes to be a nice to have, but we find first and second story laundry rooms to be a must have. Who wants to carry laundry back up the stairs? It's so nice just to put these in the master closet and toss in dirty laundry.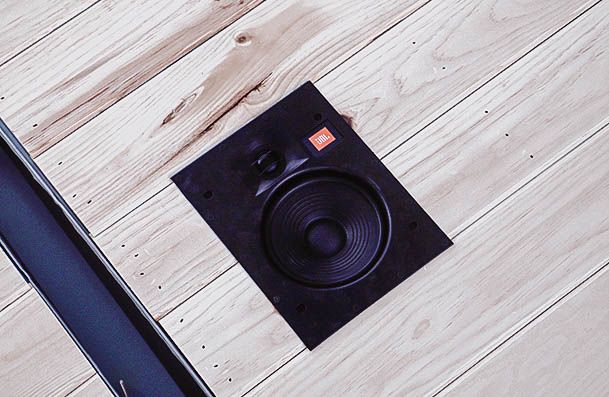 28. If you like to entertain, kitchen and living room in addition to outdoor speakers are nice to have for parties.
29. A must have for our new home was an induction cooktop. Why? Because it eliminates the need for propane or natural gas, which means no toxic combustion fumes inside our home.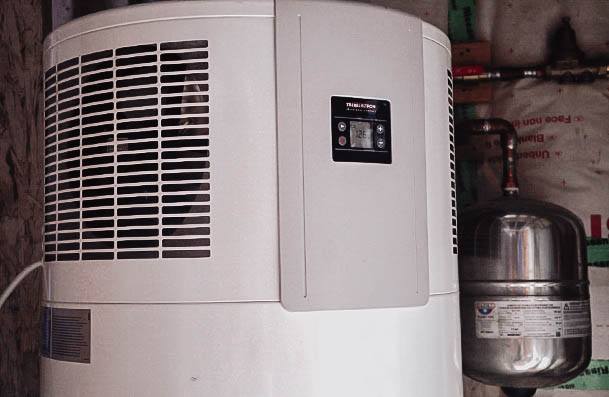 30. A nice to have upgrade over the traditional water heater is a heat pump water heater or tankless water heater. If you do want to go tankless, be prepared to have at least 100 amps of power on demand.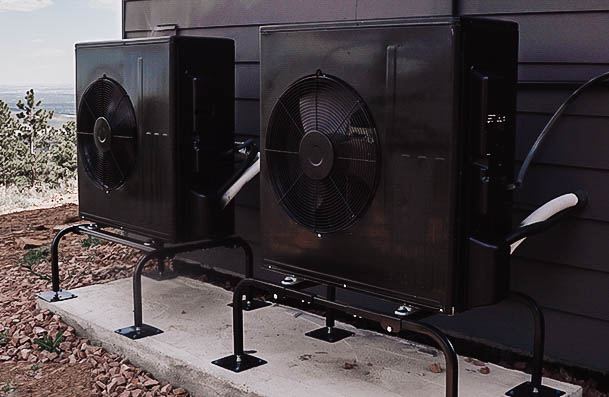 31. Ditch the traditional furnace and air conditioner and go with a heat pump for increase energy efficiency.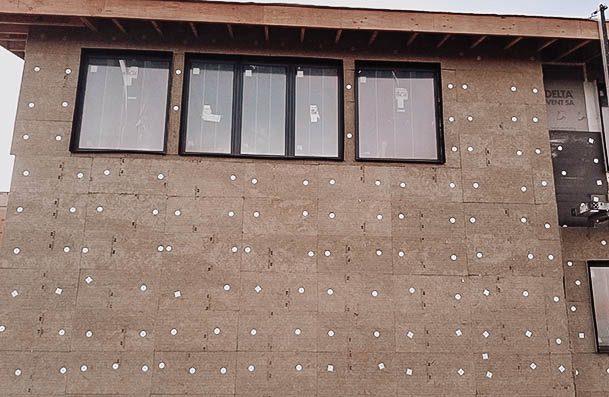 32. Exterior insulation was a must have for us, but it's one of those never see it new home construction features. Unlike in-wall insulation, this insulation eliminates thermal bridging. Go with both types for a super energy efficient home. In some cold climates, this is required by code.
33. Going from 2×4 walls to 2×6 walls is a must! If you want to push the limits go with a double stud wall, 2×8 wall or I joist wall. Bump up your R-value and insulation as it's one of the hardest things to retrofit. If you have the budget, more insulation is a must over everything else. Nothing is more satisfying than not having an energy bill for life!
34. Add a spice drawer under your cooktop.
35. Add insulation under installed bathtubs to retain more heat.
36. Give your cookie sheets and cutting boards a dedicated cabinet drawer home.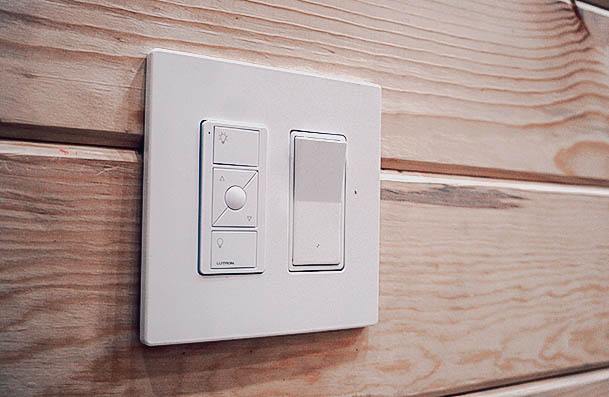 37. Equip all bedrooms, living rooms and reading areas with dimmable light switches.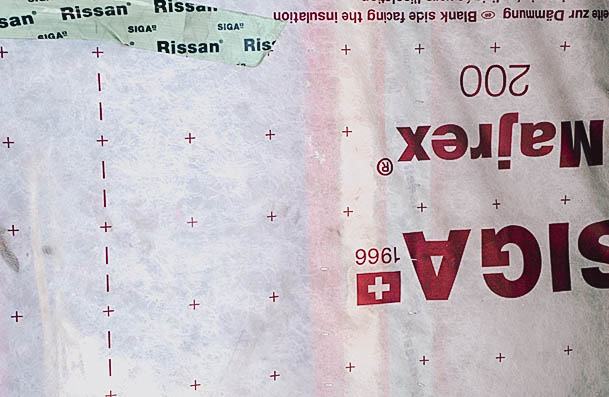 38. Reduce dirty air infiltration and increase energy efficient by adding an intelligent interior vapor barrier.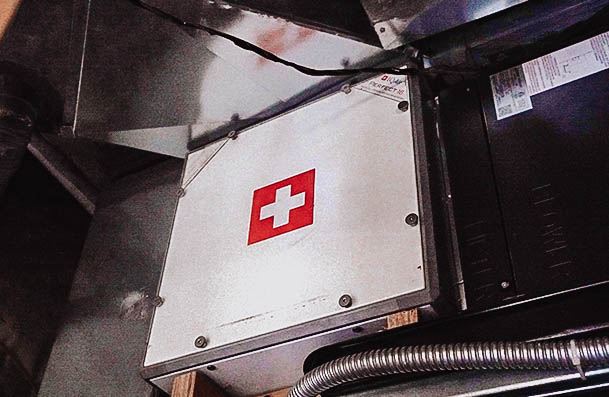 39. Breathe easy with hospital grade air filtration. We choose IQ Air Perfect 16 systems as a must have. Another nice to have is UV light air purification installed inside the air handler ductwork.
40. Pre-wire your home for a backup generator transfer switch. Ensure the plug is in a place that doesn't require hauling a heavy generator from the garage to the back of the house.
41. Pre-wire for electric vehicle charging. In most places this may already be required by code.
42. When it comes to architecture for new home construction, try to separate the living/entertainment spaces away from the sleeping/quiet house areas. Isolate play areas, mechanical rooms, and laundry rooms to keep undesirable noise down.
43. If you're building a custom home, you're going to want a large hood regardless if you go gas or electric. For modern home construction that is more air tight, adding a make-up air intake is a must. Add a filter to the incoming air ductwork.
44. Add an ERV or HRV for energy efficient fresh air. Pull in stale air from closets, bathrooms and so on. Push fresh air into bedrooms and living spaces.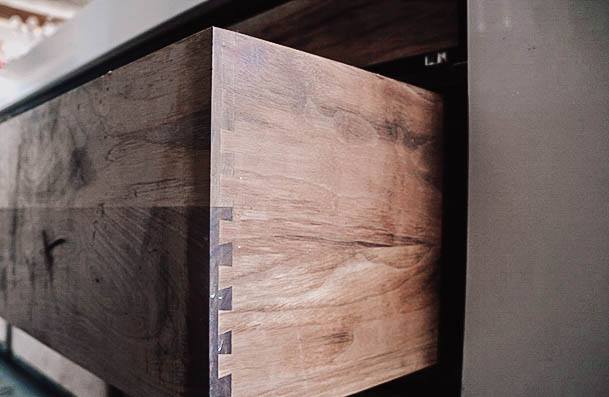 45. Opt for dovetail kitchen drawers and plywood cabinet bases instead of cheaper MDF.
46. If you're building a two-story home, curbelss showers can't easily be retrofitted. Get it structurally engineered before building your new home.
47. Stop trying to insert your entire arm into kitchen cabinets with standard shelving and instead install ball-bearing under mount drawer glides that pull out.
48. Insulate and soundproof all laundry room, playroom, home theater and bathroom walls.
49. Add a built-in master bedroom bar including wall coffee make and min fridge for convenience.
50. Bedside outlets are a must have for any bedroom. Pendants above nightstands can be a nice touch for ambient reading light.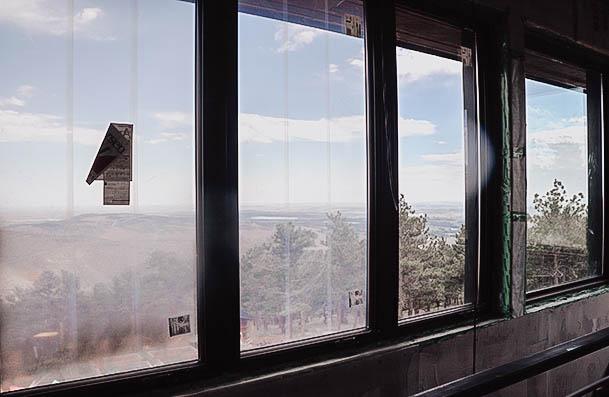 51. If you have the budget, go for triple-pane windows. Even though we built a passive haus, which is super insulated and extremely energy efficient we still went with double-glazed Low E windows. It wasn't in our budget, but if we had extra loot lying around that would be something we'd love to have upgraded. In fact, if I could do it all over again, I would have put MORE money into the window budget for a product like Alpens. Alpen windows makes the best high performance windows in the industry and other brands don't even come close.
52. If you're up there in your years, consider adding a home elevator. It's cheaper to add one while building that to have to knock down structural walls and so on.
53. LED light strips under overhead kitchen cabinets are another must have. Those cabinets block overhead ceiling light and being able to see what you're prepping is wonderful.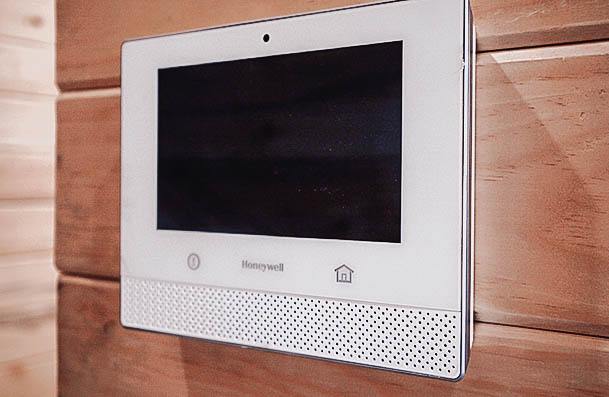 54. An alarm system is a nice to have feature as are things like security cameras, a smart door bell and so on. We choose to go with all commercial-grade Ubiquiti products.
55. Before finishing up earthwork, bury a propane line in the ground that connects to your gas grill or fire pit.
56. The days of 8' ceilings and under are over! Opt for 9' or if you're feeling generous, 10, 11 or even 12' ceilings. We have 11' ceilings in most rooms and love it. Two story open ceilings can be another way to make a house feel grand.
57. While not a must have, hose bibs with both hot and cold water supplies can be a great nice to have instead. We mostly use cold water outdoors but for quick hand washing, hot would have been nice. We tried to find hardware that looked quality, but in the end the concept just wasn't there yet in terms of product selection.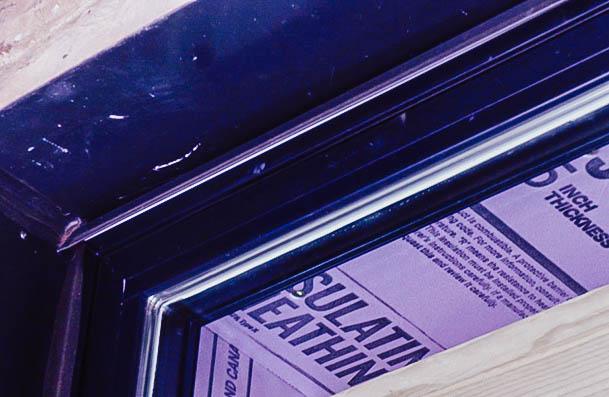 58. If you want to save some cash, flash! Add stainless steel or galvanized steel sheet metal door head and window flashing. All windows leak, even brand-new thousand dollar ones, either now in the future. Prevent rot and water intrusion by adding flashing.
59. Add a small door that passes from the garage to the pantry or mud room for easy grocery unloading. Keep in mind this must be a fire-rated assembly door.
60. Give the pups some private space with a dog wash station built into the mud room.
61. One of the best things you can do for any home, and a true must have in my book, is generous roof overhangs. This prevents rainwater from hitting siding and rotting walls. 3' overhangs are the ideal size in my mind.
62. Sponge storage drawers below kitchen sinks are another nice to have.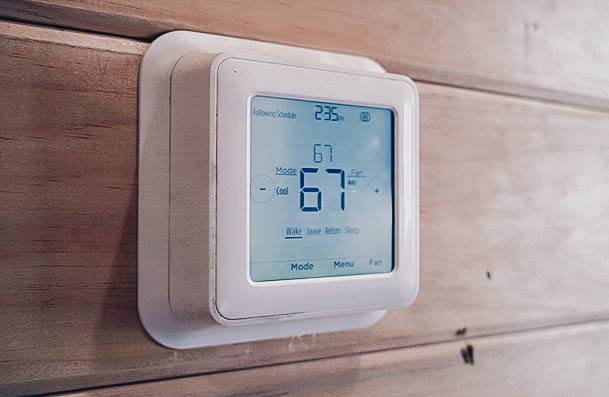 63. Smart thermostats can increase comfort and energy efficiency, another must have.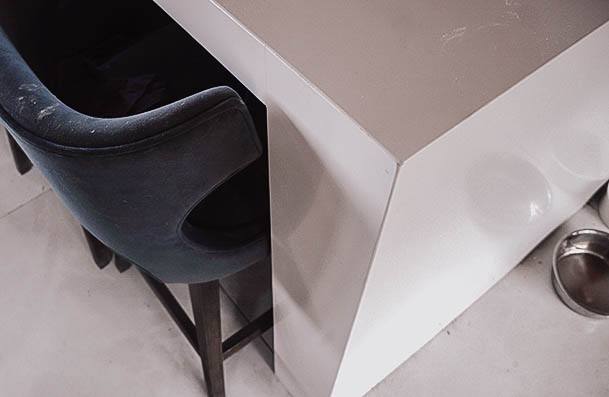 64. A kitchen island is a must have sure, but how about a double kitchen island! For parties and serving, these are wonderful because you can keep island seating in place at the first island.
65. Ladder or pantry cupboards are another nice to have.
66. Instead of Jack and Jill bathrooms opt for full-sized bathrooms for every bedroom. Keep in mind that bathrooms are typically some of the highest cost per square footage rooms in a new construction house.
67. Ditch the 30" wide doors and go bigger with 36" doors. A must in my mind.
68. Generously size hallways and stair widths to 42" or larger. We get a lot of comments about how wide and nice our stairs and halls are.
69. For temporary injuries, a first floor accessible guest bedroom is a must have. Not to mention, it's perfect for elderly guests who stay the night and can't make it up a flight of stairs.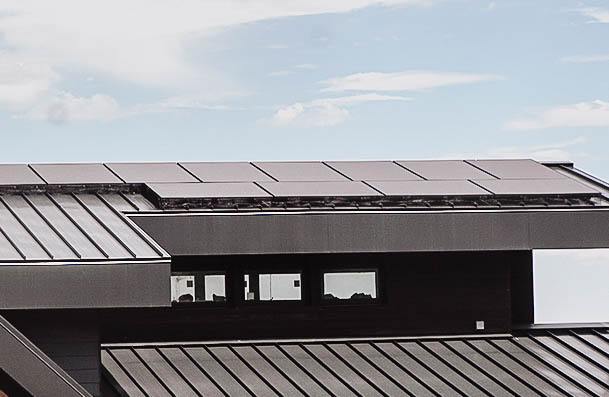 70. Go solar or wind-powered, and pair the duo with a Telsa battery backup or similar. Solar used to be a nice to have, but with prices dropping majorly in the past few years, it's a must have at this point. Now, I like to think batteries have become the nice to haves because the technology isn't quite there yet.
71. For increase efficiency, consider geothermal systems.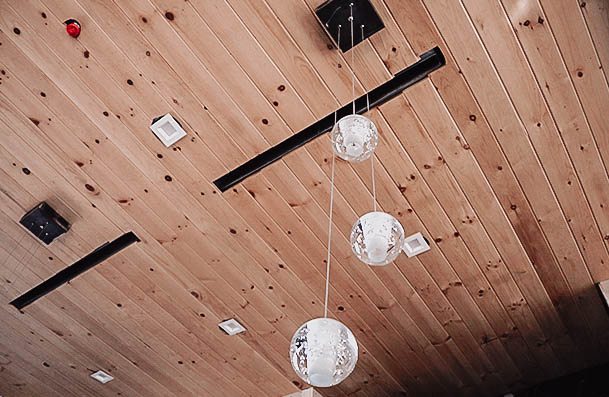 72. I like to call drywall "mushwall" because when it gets wet it turns into mush and has to be replaced. For our ceilings tongue and groove wood was a must have. It's beautiful and will last forever even if the roof leaks.
73. To keep your TV from poking out of the wall, recessed outlets into the wall.
74. Gas burning fireplaces are nice to have, but a wood-burning fireplace is a must have. Sooner or later, you're going to want the real deal. For cold climates or homes with wooded lots, go with an efficient burning fireplace and you'll dramatically cut your heating bills.
75. Pre-wire for a hot tub, even if you can't afford one yet. In the future you might want one for your home.
76. Build your new home with 3 way light switches so lights can be turned off in multiple places. They make dimmable 3 way switches now too.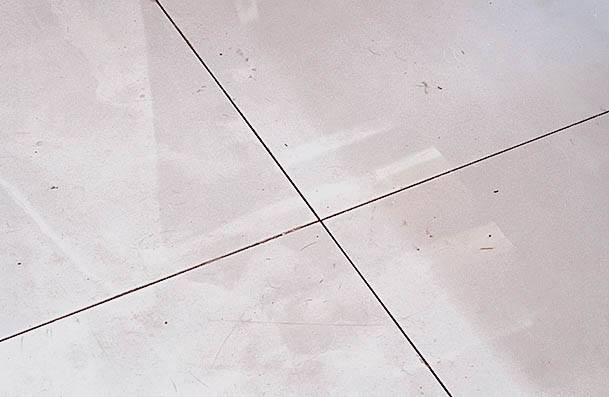 77. Hardwood flooring and tile flooring is a must have over traditional carpet or vinyl if you can afford it. Natural carpet fibers like wool are a nice to have upgrade over plastic synthetics.
78. We all eat, so why not stock up and build a dedicated walk in pantry. Extra food storage in any house is a true must have. Kitchen cabinets alone don't do the job after you fill them with plates, cups, cookware and so on.
79. Construct your home with an oversized garage so car doors don't smack into the vehicle in the next bay over. For woodworkers or crafters, a three-car garage is a must have. Larger garages are nice to have when you need extra room to storage a lawn mower, tools, table saw and more.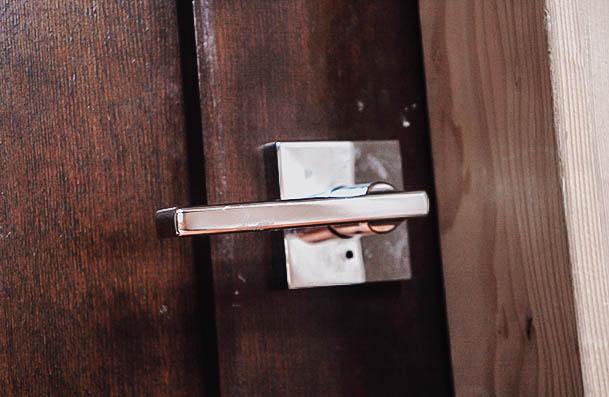 80. For accessibility, ditch the round door hands and go with lever door handles instead. An easy must have that could save your life or an elderly persons life.
81. Relax and unwind with a nice to have in-shower bench and organized shower wall niche for storing all your grooming products. Add another nice to have touch, with LED lighting in the shower niche.
82. Waterfall rain showerheads are a wonderful nice to have, but did you know they make showerheads that can be installed in the ceiling? That's right, they aren't on the wall, and when they come down it feels like true blissful rain.
83. A whole house wall vacuum system can be nice to have, but some folks either love them or hate them.
84. Interior wall niches and built in bookcases are another nice to have, not just in living rooms and studies but through the house.
85. How in the world do you clean and replace bulbs in a heavy, two-story chandelier? Easy with a chandelier lift our course. Hold down a light switch and down to the floor it comes.
86. Electric window blinds can be another nice to have as are screens that are recessed into the top of the wall for a sleek, modern look.
87. Plan out your Christmas tree location and get 2 or more receptacles. Tie these outlets into a wall switch so you're not wrestling with the tree to turn it off every night. Better yet, put those outlets on a manual timer, so it can turn on and off daily through December on its own.
88. Add outlets to the side of kitchen islands for charging devices and running appliances. Pop up concealed countertop outlets can be another nice to have for limited space.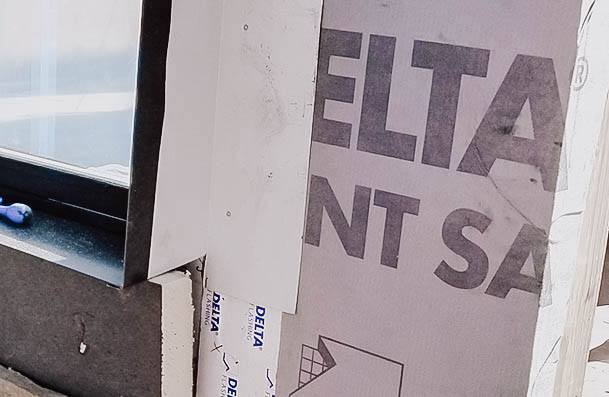 89. For us, skipping Tyvek house wrap and other similar cap and staple house wraps was important. We opted for a self-adhered air-tight exterior house wrap membrane. You could opt for ZIP system too, as it comes with a pre-installed weather barrier on the OSB. I've seen too many homes where traditional house wraps have just dissolved over time from water and sunlight.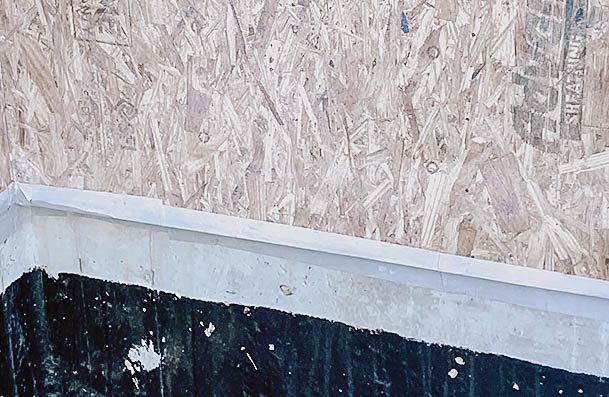 90. While not something you'll see every day, tape around the sill plate (bottom plate where it meets the concrete foundation) is a must! It will stop dirty air filtration and prevent insects from getting in. We love Proclima tapes for this application.
91. For less squeak and more strength, add I joist engineered ceiling rafter and floor joists. They'll give you more mechanical room and more space for adding ceiling insulation. Floor trusses are another option but I've found they squeak over time as can dimensional lumber.
92. For 2nd story drains that run down the wall into the 1st story, ditch the PVC and go with Cast Iron. For bedrooms or similar, this is a must have. It will really cut down the rushing water noise every time someone flushes a toilet.
93. Dedicated kitchen recycling and trash storage bins areas can be a wonderful nice to have for environmentally friendly folks.
94. Before landscaping and earthwork is completed, run landscape light wire for future outdoor lighting. Add mini flags to mark location.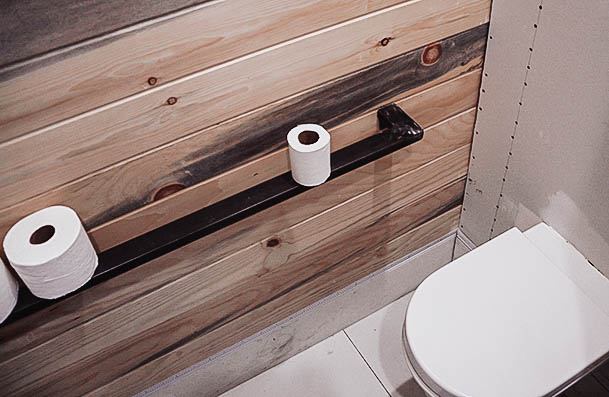 95. Make bathrooms more accessible for all ages with toilet, shower and tub grab bars.
96. More natural light was a must have for us, which meant adding more windows. But it comes with a cost, a loss in thermal efficiency. Your average window is R3-5, while a wall can be R21 or higher; a big difference.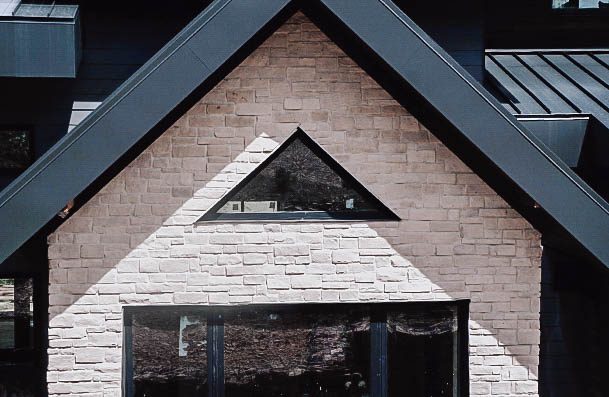 97. An exterior must have, is quality siding beyond traditional vinyl or aluminum siding. Fiber cement board is the next best choice. For those with a bigger budget, IPE, Shou Sugi Ban, natural stone and so on can be a really nice to have new home feature.
98. Seamless floor transitions are a must have to eliminating step ups and tripping hazards, but they require a lot of careful planning.
99. Give your new home more character with nice to have crown molding, recessed modern baseboards, and other interior architectural details.
100. Modern homes today are incorporating more and more recessed drywall strip lighting. Another nice to have for those who want a sleek, contemporary look.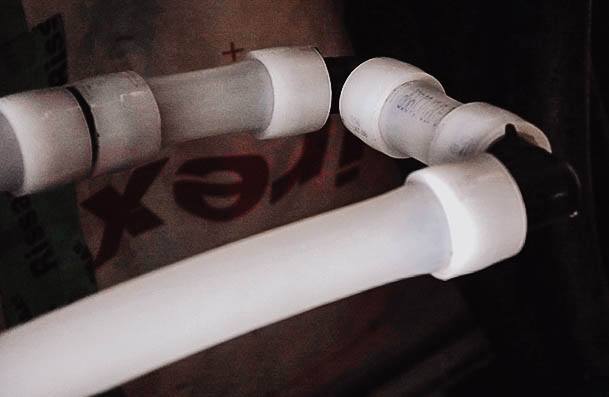 101. Pre-sleeve your water lines for future replacement and repair. Go with a quality PEX like Uponor over traditional copper. Copper pipes, while beautiful and known to be long-lasting, can develop pin hole leaks over time and soldered joints can develop slow leaks after testing. You won't notice a lot of water damage, but it happens in places you can't see. If you do go copper, compression fittings are a have must have.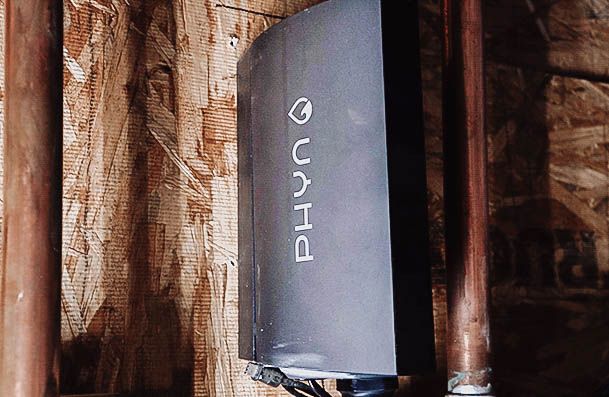 102. Speaking of water damage, get a whole house water leak detection system, like Uponor's Phyn Plus. It will automatically shut off your water should there be a leak and alert you.
103. Go with shielded electrical cables instead of bare Romex if you're in a mice-prone area. Mice love to eat anything plastic and waxy including wires. The same goes with outlet boxes, we wish we would have gone metal. The plastic boxes just aren't as sturdy in the wall as steel would have been.
104. Add radiant floor heating, either electric or boiler driven.
105. For additional nighttime cooling and reduced energy bills add a whole house fan.
106. To protect your walls from water damage, add backslpashes above all countertops.
107. More storage and more storage is a must have! Think Christmas tree, summer outdoor items, snow blowers and more.
108. For termite prone areas, stainless steel screen above the sill plate or a product like Termimesh is a must have.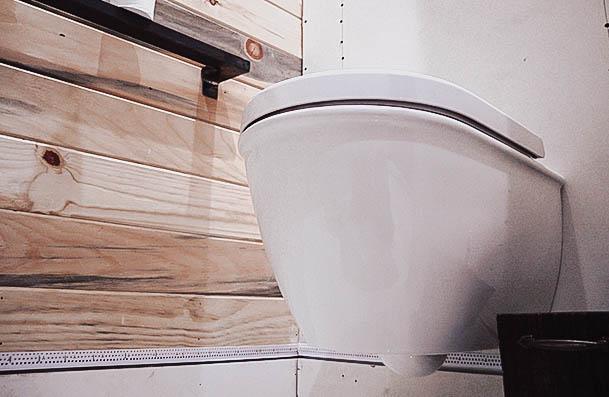 109. In-wall toilet tank carries can be another nice to have that not only saves bathroom space but makes for super easy under toilet cleaning. Also there's no leaky wax-rings to replace.
110. Instead of your traditional cap and staple roofing membrane, opt for a better self-adhesive roofing membrane like Sharkskin SA.
111. If your custom home features a new basement opt for taller ceilings and a walk out sliding glass door for that "above ground" feel.
112. Another new home must is ridged metal HVAC ducting, don't settle for flex duct. It tears over time and installation is often poor. If you are going to use flex duct, only use it for the last 10' before a vent to cut down the noise.
113. Heated radiant shower benches and flooring are another nice to have for the ultimate in spa comfort.
114. If you have a basement in your new home, under slab insulation is a must.
115. Install gutters and leaf guards.
116. For garage entry doors add a keyless entry lock or if you're feeling fancy, fingerprint scanners at main doors.
117. Show your kitchen some love with nice to have, built-in drawers for knife and bread storage. Even your plates and glasses can have pegs to keep them neat and tidy.
118. A dedicated fire extinguisher kitchen nook can be a hidden lifesaver.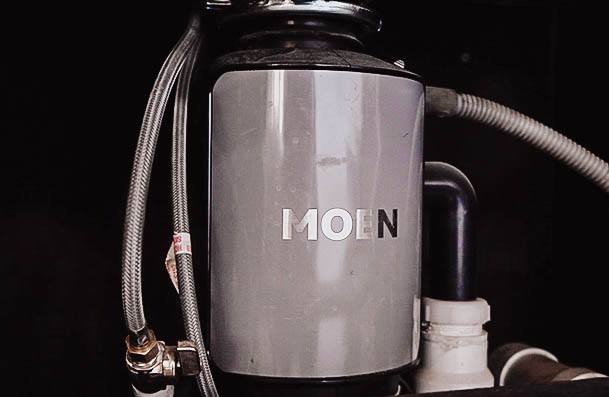 119. A quality, quiet garbage disposal with over ½ HP like Moen, is a must have!
120. Built in window bench seating is a major nice to have for any bedroom.
121. Block out newly poured slab concrete for future in-floor safe installation. You can always cut it but the process is dusty!
122. A new, nice to have when it comes to the latest in home technology innovations is a Tornado body-dryer for your shower.
123. A large CFM bathroom fan is a truly luxury for any modern new home, but only if it come with a low sone rating. The lower the sone rating the lower the noise output. My favorite is Panasonic Whisperquiet bath fans.
124. Backup power can be wonderful to have during extreme climates or blackouts. While most think battery backup, you can also elect to go with diesel, gasoline, natural gas and even propane.
125. Putting all of your ductwork in the conditioned space of the new home is a must! Do not put your mechanics in an attic that is unconditioned unless you can to suck in all sorts of nasty stuff.
126. Raincreens for all exterior walls is a must for ideal drying potential and increased paint service life. If you're building new construction don't let a builder talk you out of having a gap behind your siding, it's critical if you want your new home to last. Today's modern homes have more insulation and air tightness than ever before. While old buildings may have lasted back then, the same methods don't work today.
127. Perimeter drains around your basement or slab foundation are a must even in dry climates. Out here in Colorado we're lucky to see a lot of rain, but sometimes it pours non-stop which can lead to pooling water around the foundation. Historic floods can happen. Add a membrane to your basement walls and a capillary break beyond just the old "damp proofing". All retaining walls should have drainage behind them as well to eliminate hydrostatic pressure.
128. For thermal efficiency insulated footers are a must have. Try to put the insulation inside rather than out, so you don't have to cover it or worry about simple weed Wacker damage.
129. Solid core doors are a must have if you hate loud noises transferring between rooms. If you can live with the noise, cheaper hollow-core doors will be just fine.
130. Real wood baseboards are a nice to have for longevity. Unlike MDF, real wool baseboards can take some damage and handle water far better. In other words, MDF tends to mark up and scratch way easier which can be more expensive in the long-run.
131. All electric appliances including HVAC mechanicals is another nice to have feature or any modern new home. Eliminate the venting penetrations in your roof, leaking gas concerns, combustion fumes and so on. While most drool over a WOLF brand gas stove, the truth is, once you go induction you'll never want one of those gas units. We boil water so freaking fast now.
132. Make your home mysterious with a nice to have secret room. This can be a private adult only area, a safe room, or just a cozy and fun nook to relax in private. Who doesn't want secrete hallways and passages?
133. If you're into woodworking, run ductwork for a dust collection system. You can also run ductwork to the exterior for exhausting hot, stale garage summer air.
134. Waiting for water to heat up is a bore, but not when you have a hot water recirculation pump. For areas where well water is limited or hauling water is the only option this is a must have.
135. You don't have to be in a wildfire zone to want a fire sprinkler system. It takes time for the fire department to arrive and automatic sprinklers can act in seconds to stop the spread. While most NFA programs claim this is a small expensive for safety, our quotes were in the ten thousand plus range, they aren't cheap.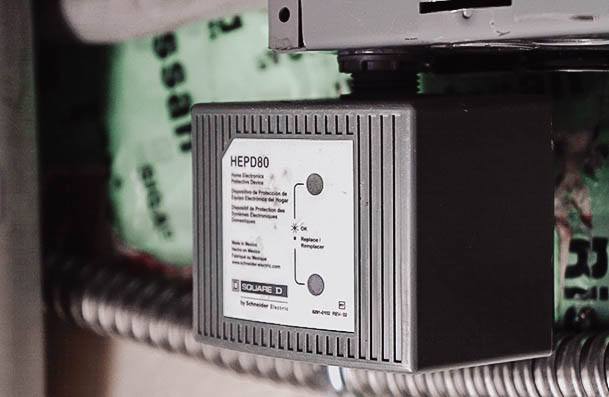 136. For a hundred-bucks or so, a whole house surge protector is a must have. It goes into the electrical panel and just takes up one spot in the breakers.
137. TVs hidden inside master bathrooms can be a luxurious nice to have for those who like to be entertained while showering or applying makeup.
138. Tray, coffered, etc. ceilings can add major style points to any new home build. While not needed for every room in the house, they can add a nice elegant touch to special places.
139. Soak it in with a nice steam shower.
140. For morning coffee lovers, a deck off the master bedroom can be a delightful nice to have.
Even more must haves and nice to haves:

141. Outdoor recreation areas such as a salt water pool with shower.
142. Greenglue for sandwiching drywall layers for additional soundproofing.
143. Future proof conduit for all technology wires such as HDMI or Ethernet.
144. Screened in back porch.

145. Exposed hand-hewn vintage wood beams or exposed steel I-beams.
146. Double oven for the kitchen.
147. Garage freezer/fridge for storing beverage and long term frozen foods.
148. Microwave that's not above the oven.

149. Copper manifold with individual shut off valves to each line in house.
150. Water hammer arrests to stop banging nose when faucets are closed.
151. Recessed fridge for clean, space-saving look.
152. ICF home construction for energy efficiency and hurricane strength.
153. Gravel under slab vapor barrier for drainage and capillary break.
154. Gun storage room that doubles as a tornado shelter or secure room.
155. Impact resistant window films on all glass for high winds and break-ins.
156. Pot filler for cooking and one for above dog water bowl.
157. Trash compactor for space saving.
158. Built-in paper towel and napkin holders.
159. Low VOC building materials and paints for better indoor health.

160. Screened and ember blocking soffit vents for wildfires.
161. Steel framed decking in place of traditional treated lumber.
162. Skylights for more natural room lighting and star gazing.
163. Heated driveway for no snow plowing.
164. Blocking for all wall-mounted television areas.
165. Place all plumbing on non-exterior walls for thermal efficiency.
166. Upgrade to higher carpet padding that feels softer and lasts longer.
167. Add kid fun paint to rooms such as chalkboard, magnetic, glow or dry-erase.
168. Install wiring for a bathroom towel warming rack.
169. Add outlets in baseboard by toilets for electrical bidets
170. Bidet installed alongside toilets and/or urinal for husbands to enjoy.
171. Go with all 20-amp circuits using 12/2 wire instead of 14/2.

172. Wire an old-fashioned doorbell or go with a modern camera button option.
173. Add a metal pan under dishwasher and kitchen sink where leaks often occur.

174. Install pocket doors with auto-close to save space.
175. Opt for multi-point locking exterior doors for a tighter seal/higher security.
176. Install a natural cold-storage root cellar.

177. Climate controlled wine room or cellar. We used Vino Pins.
178. Install indoor air quality, carbon monoxide, and water leak sensors, etc.
179. Run 4" PVC under concrete driveways or pathways for future wiring needs.
180. Add lighting to stairway treads.
181. Install a dog door.
182. Add a roof tie-off point anchor for cleaning solar panels and making repairs.
183. Add a sink to the garage for washing paints, grease, etc.
184. Under slab radon mitigation PVC with a pre-wired fan in utility room.
185. Waterwise landscaping or gravel in place of grass for lower water usage.
186. Step stool under kitchen sink and bathroom vanities for kids.
187. Whole house de-humidifier or humidifier depending on climate zone.

188. Glass or steel railing instead of traditional wood.
189. Dedicated teen/kids media lounge for happy parents.
190. Mold-blocking drywall in bathrooms and laundry rooms.
191. Schluter Kerdi or similar system in place of hold methods like hot mopping.
192. Reverse osmosis water filtration in addition to UV light systems.
193. Modern chain rain downspouts plus a concealed gutter system.
194. Modern recessed bathroom mirrors with no frames or clips.
195. Waterfall kitchen countertop island with all mitered edges.
196. Ramp sink drains and tile-over infinity drain for shower floors.
197. Backlit or LED surround mirrors.
198. Wall mounted bathroom faucets for ease of cleaning.
199. Bookmatched marble for walls and flooring.
200. Linear slot diffuser HVAC vents for ceiling or Aria vents for floors.

201. Custom built in closet storage over traditional single rods.

202. Herringbone wood pattern decking or soffits at all corners.
203. Wall hung toilet with electronic flushing sensor wall plate.
204. Electric kitchen sink faucet for hands-free operation.
205. Marble kitchen and cabinet drawer fonts.
206. Under cabinet toe-kick LED lighting.
207. ½" Shower glass walls instead of slimmer profiles.
208. Single exhaust fan connecting all bathroom vents for less exterior and roof penetrations.
209. Only one wire per exterior wall penetration. Easier to air seal.
210. Color electric receptacle and cover with final wall color.
211. Overhang above front door to protect waiting guests from rain and snow.
212. Advanced framing for increased energy efficiency and less thermal bridging.

213. Fire-resistant insulation over spray foam insulation, such as Rockwool.
214. Steel ductwork instead of using joists or studs for ductwork as it rots framing.
215. Non vinyl, breathable, wallpaper-free exterior walls. Prevents moisture issues. Go with fabric as an upgrade to paint.
216. Cathedral, vaulted ceilings throughout new house instead of wasted attic space.
217. Plumbing roof vents installed at rear of house roof so they cannot be seen from road.
218. Conditioned crawlspace or basement for mechanicals. Don't vent crawlspaces, it cases mold.

219. Schluter or similar, tile uncoupling membrane over concrete to prevent cracking from movement.
220. In floor outlets under all desk for wire organization.
221. Big ass fans for living room and patios.
222. Heated and cooled garage for year-round comfort.

223. Steel framed floating thick wood tread staircase over traditional wood framing.
224. Cozy built-in breakfast nook in kitchen.
225. Courtyard in middle of home for outdoor/indoor experience with plants and trees.
226. Indoor slide connecting highest floor to basement. Doubles as laundry chute.
227. Outdoor living areas such as pizza ovens, pellet grills, etc.
228. Countertop mounted, air powered garbage disposal button.
229. Panel ready appliances for seamless look.
230. Quartz, granite or marble over cheaper alternatives.
231. Energy star appliances, LED bulbs, and other energy saving electronics.
232. Low-profile, seamless indoor outdoor door sill plate.

233. Bent sheet metal corners for siding to eliminate caulking (which will fail).
234. Engineered flooring for heavy natural stone tubs.
235. Pendant lighting instead of recessed cans for bedroom and bathroom accents.

236. Stainless steel soffit and wood decking screws.
237. Turn table in garage for rotating cars.
238. Drive through in and out doors for garage so you never have to back in or out.
239. Oxygen generation HVAC for high altitude home comfort.
240. Built in aquariums or jelly fish tanks. See though glass pool bottoms or walls.
241. Underground basement bowling alleys or private shooting ranges.
242. Attached barn for close-by animal herd maintenance.
243. Starlight LED ceiling for home theater.
244. Home sauna and private fitness/message spa center.
245. Built-in kitchen fireplace.
246. Attached greenhouse or conservatory for growing plants in winter.
247. Sunken lounge in living room or swimming pool.
248. Add framing blocking for porch swings or bedroom swings.
249. Private home cigar and smoking lounges.

250. Under soffit exterior home lighting.

251. Wood clad, steel or glass garage doors.

252. Emtek ball bearing interior door hinges. No more metal dust.
253. Install cook-top knobs into countertop fronts with mitered edges.

254. Heat pump dryer for energy savings and reduced fire risk.

255. Thick, solid-wood door jambs and flush casing reveal.
256. Siding butt joint flashing such as Tamlyn Proline Plank Flash.
257. Perforated Schedule 40 PVC for drainage pipes instead of traditional black corrugated pipe.

258. Wall mounted garage door openers.

259. Powdercoated garage door hardware and track for smooth operation.
260. Reinforced garage door wind bars for protection from strung gusts.
261. HVAC equipment mounted on springs to reduce vibration.
262. HVAC heat pump anchored on concrete pad to prevent brazed line vibration.
263. For metal roofing, go with hail resistant construction (the thickest gauge). You'll often save majorly on insurance premiums.

Special thanks to Matt Risinger, Joe Lstiburek, Steven Baczek, Christine Williamson and John Straube for teaching me everything I know without so much as ever meeting me! Risinger excluded, we've met at trade shows.