We all want to find a connection with someone else, and what better way to get to know someone that to do a fun activity with them?
By doing something rather than just talking, you'll get to see more of their personality, find out what they like and don't like through experience. It will even show off some of your own qualities that you want to shine to keep them coming back for more.
If you're the adventurous type, try something you've never done before. Experiencing something new with your significant other can bring you closer, and in the process may teach you something new about them too.
If you're looking for romance, doing something where you have to work with your partner to achieve something can feel intimate and build your relationship.
Not feeling the new, why not do something you already love and show your date why you got into your hobby in the first place.

Top 200 Best Date Ideas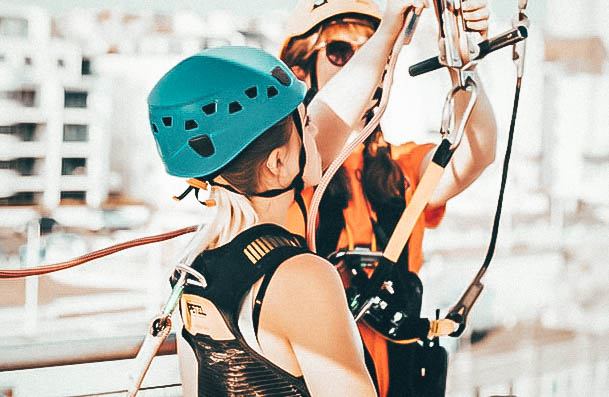 1. Zipline tour
Zipline tours are fun because they allow you to do something scary, overcome your fears, and see amazing sights. Take your date on a zip line tour when you want to enjoy thrills together and see how far they will go to have a good time.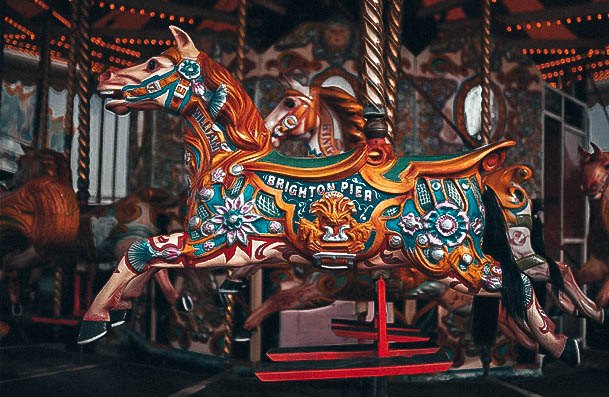 2. Amusement Park
Be kids again at the carnival with fun snacks and crazy rides. Get to know more about each other's inhibitions, daring tendencies, and fears. Take a break and sit to people watch. There's plenty of opportunities for good conversations while resting and waiting in line.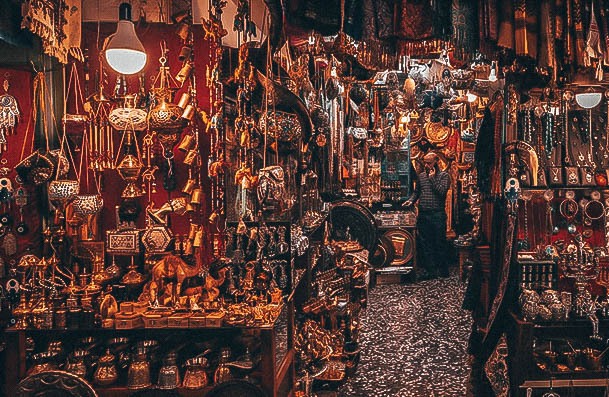 3. Go Antiquing or Flea Mart Shopping or to an Estate Sale
You might discover a hidden treasure among the hordes of tchotchkes at the flea market, or maybe the estate sale will have the perfect piece to finish furnishing your bedroom. Whether you find something to buy or not, you and your partner are sure to find out something new about each other's tastes.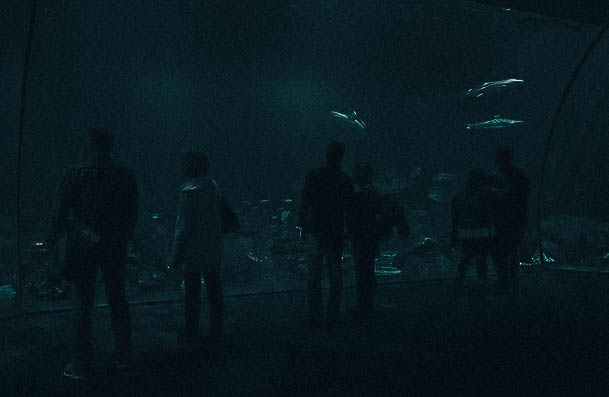 4. Aquarium
Aquariums are a perfect date because you can take pictures, sit in a dark corner to make out, and learn something new. Go to lunch or dinner afterward, and plan to spend a long time in the aquarium holding hands.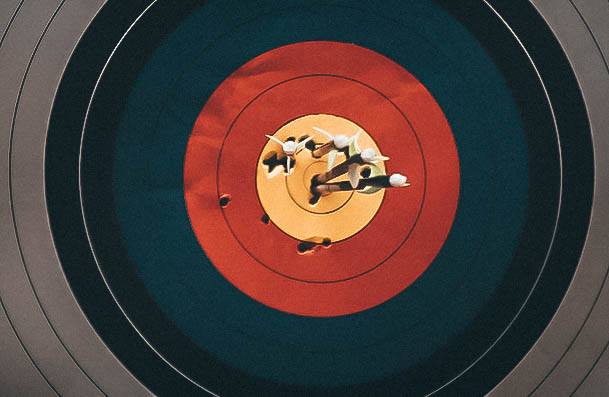 5. Archery
An archery date is a good way to learn a new skill and have fun. You can learn to shoot, or you can have a friendly competition during the date. Do not be afraid to go back for more in the future. You might even choose a location that allows you to drink, eat, and learn archery all at the same time.
6. Forage for mushrooms
Why would you want to forage for mushrooms? You can go on a hike with your date, and you can make dinner with those mushrooms when you get home. If you go on a guided tour, you get to pet a dog that will help you find the mushrooms.
7. Lend a Hand at Local Charity Events
Kindness and generosity are attractive traits in a partner. By volunteering at a charity event you get to watch your date put these qualities into practice. You will also get to meet some interesting people, and you will get the satisfaction of knowing that you helped out a good cause.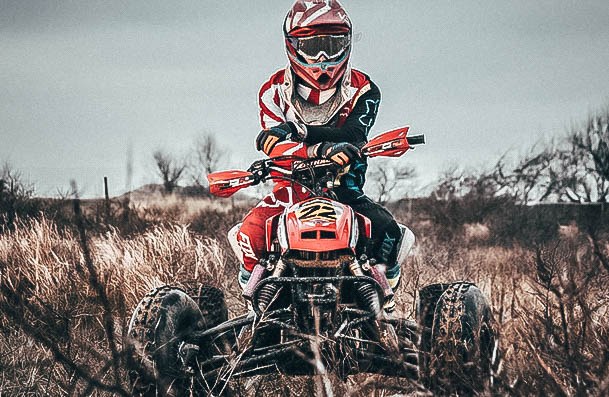 8. ATV Tour
Adrenaline will be amongst the exciting hormones you'll experience on this date. Coming together for a thrilling outdoor adventure can quickly show you what your date is made of. This can turn into a whole-day adventure that ends with a relaxing picnic.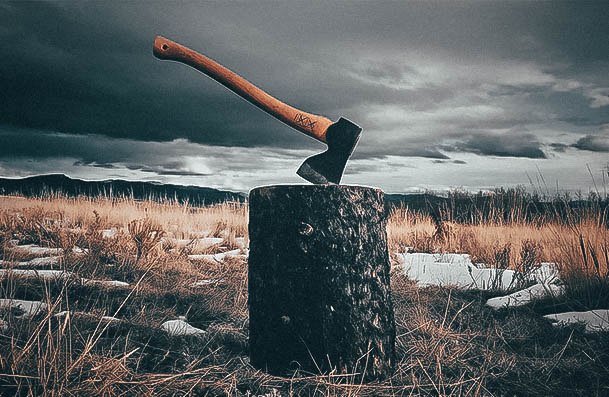 9. Axe or Knife Throwing
Although it may seem odd for a date idea, this daring activity allows personalities and playfulness to shine. It is a test of nerve, accuracy, and focus. Feeling a sense of danger in a controlled environment still gives quite the thrill.
10. Redo a Random Room (Paint and Redecorate)
Most of us have at least one room in our house that could use a makeover. You can check that task off your to-do list and spend some quality time with your partner if you turn it into a date. If you get a little messy while painting, you could take a shower together to celebrate your hard work.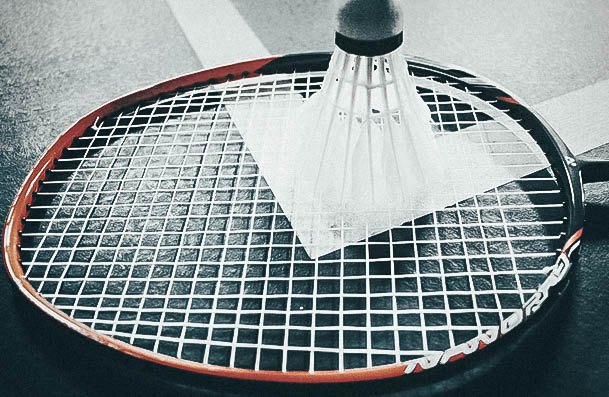 11. Play badminton in the park.
Play badminton with your partner because you went to the park for a picnic. This is also a good double date. You can play boys vs. girls, or you can play couple vs. couple. Going to the park is also a good time to walk your dog or hike the trails around the park.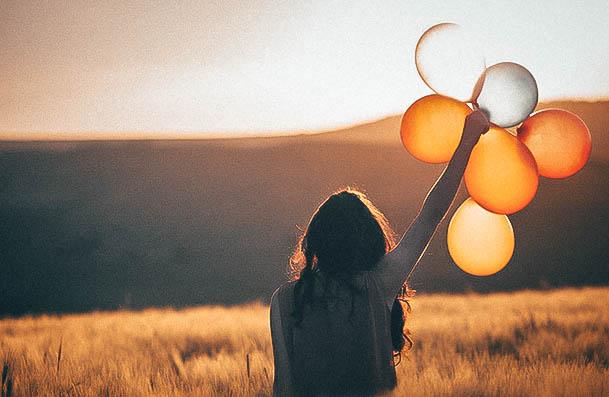 12. Balloon pop
The video game Mario Kart includes a mode where each player drives around trying to pop balloons attached to everyone's cars. You can bring this game to life by tying balloons to your backs and then run around trying to pop each other's balloons with a pen. Be careful not to stab each other!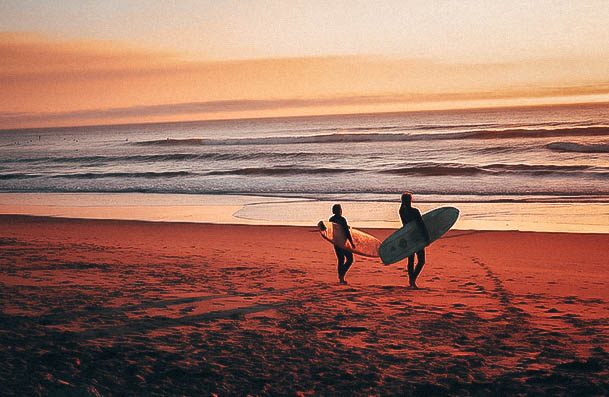 13. Go Surfing
Nowadays surfing doesn't require a beach. There are surf simulators that allow you to surf indoors, even in the middle of winter. Surfing tests your physical strength and balance. It fills up the date with adrenaline and laughter. You'll likely take many funny falls.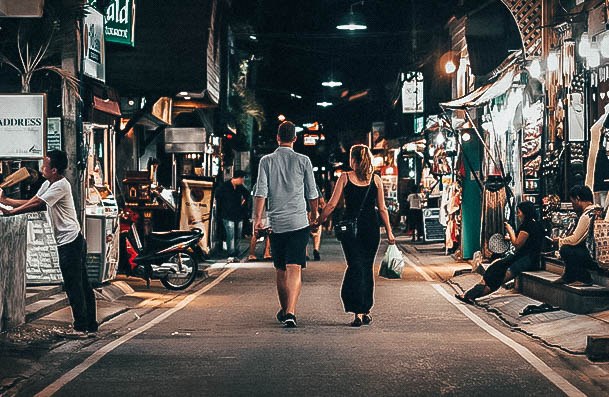 14. Be a Tourist
Familiarity with the parts of our city that we frequent often keeps us from appreciating all that our area has to offer. If you pretend to be a tourist for a day, checking out as many tourist traps as you can, you might discover a new love for your locale.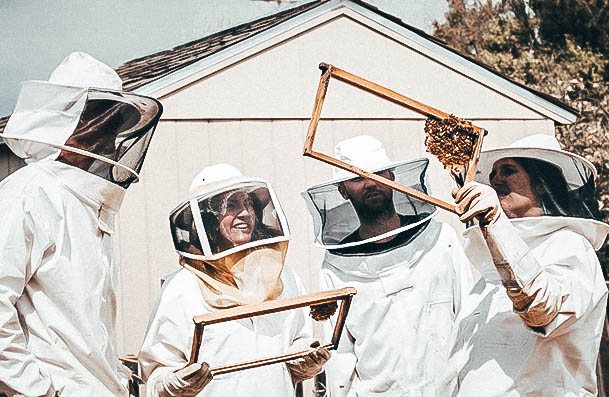 15. Beekeeping
The decline in the world population of pollinators is a dangerous trend, as nearly a third of our food relies on their efforts. You could aid our helpful insect friends by trying your hand at beekeeping. You even get to reap the benefits of the honey your bees make. Joining a local beekeepers club will help you gain the knowledge needed to maintain a thriving hive.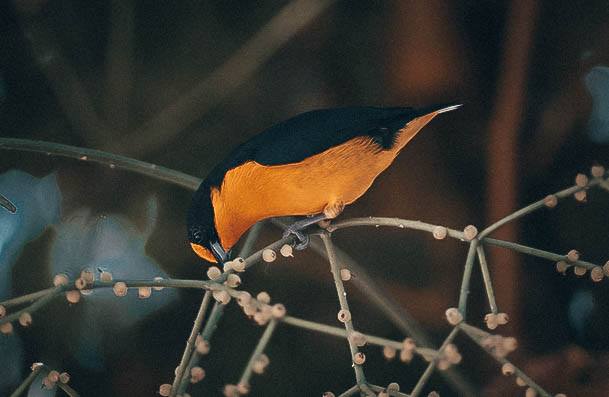 16. Birdwatching
Birdwatching is another good reason to go on a hike. You can have a quiet picnic on the trail, and you can take pictures of birds that might serve as inspiration for your painting.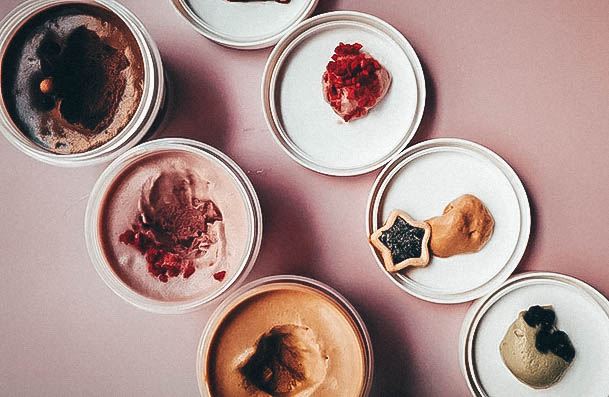 17. Blindfolded Food Tasting
This tasty activity engages the senses and builds trust. One person will be blindfolded and allowed to taste, smell, and feel different selections of food while the other person feeds them. Get ready for a sexy and delicious time together.
18. Build Something DIY (Take a Trip to Home Depot)
When you build something together you will learn how well you can communicate and work with each other. You also get to find out if your date knows his way around a hammer or is totally clueless about tools. Best of all, when the project is finished, you will have something tangible to commemorate your shared experience.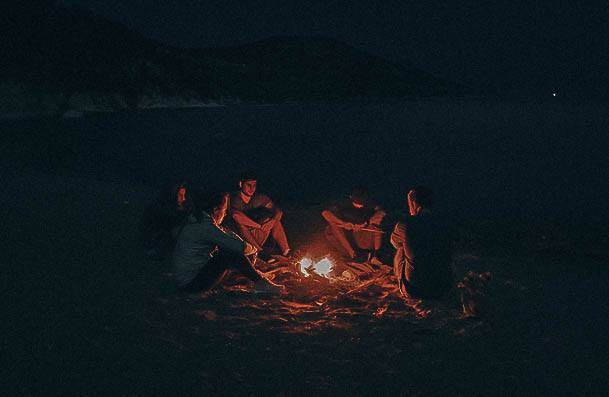 19. Backyard bonfire
When you set up your backyard bonfire, you need to be prepared to make smores, tell ghost stories, and lay under the stars. This is one of the most romantic dates you can have because it can end beautifully while you talk and watch the sunset.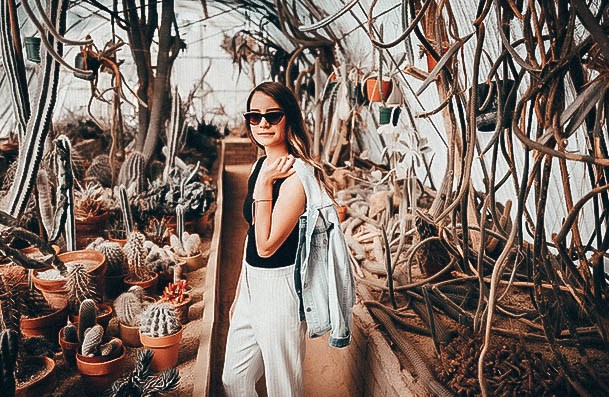 20. Botanical Garden
The quiet and beauty of botanical gardens make taking a stroll through one a perfect date idea. Both of you can slow down as you leisurely stroll along the paths surrounded by all the gorgeous flowers and exotic plants. Many gardens include a scavenger hunt or other activity that is designed for children but that you could do to add some fun to your visit.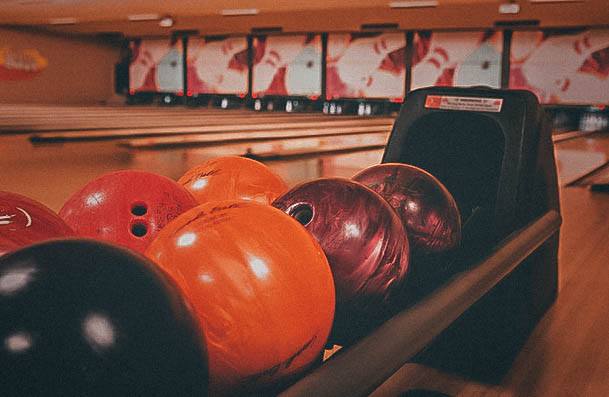 21. Bowling
This classic date idea is still one of the best. It gives you plenty of time to talk, a fun activity to do, and a chance to be competitive–all while wearing funny shoes. The sounds and smells of the alley will likely bring up childhood memories (hopefully fond ones). Bowling is inexpensive, and perfect for bringing another couple along for a double date.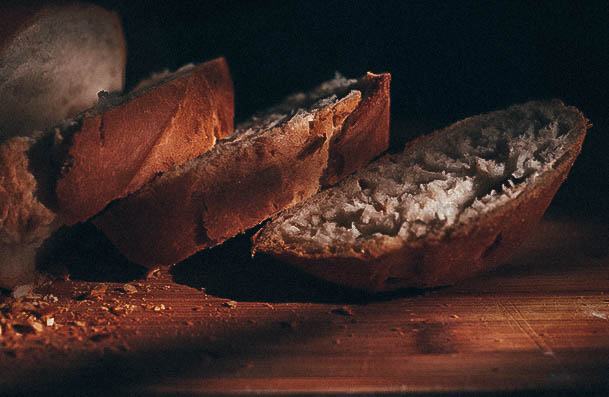 22. Breadmaking
Making bread at home is a good way to play in the kitchen, get covered in flour, and learn together. You should make your lunch or a picnic out of this bread, and the two of you can learn something new every time you bake bread.
23. Geocaching
Geocaching is a fun way for you to play a scavenger hunt or game that includes finding geocached points on your phone. This is the kind of adventure that forces you to drive around town and actually explore the place where you live.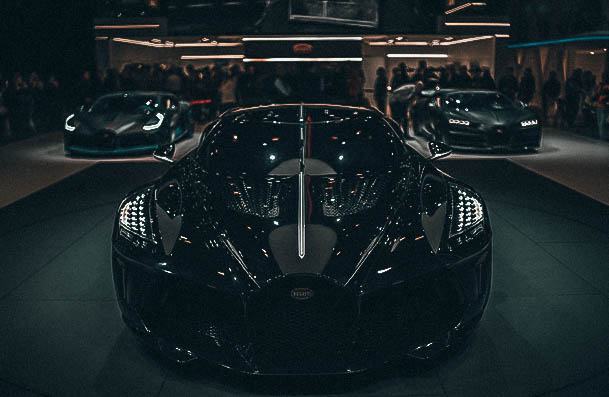 24. Attend a Car Show
See the latest models and get inside of your favorite picks. Going to a car show is an exciting way to get to know your date. Bring comfortable apparel and prepare to get wowed by the latest technology and design.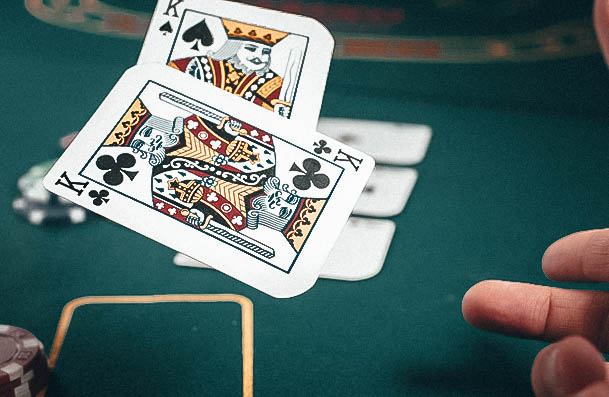 25. Casino Night
If you do not have a nearby casino, you can make your own casino night. Texas hold'em and blackjack are easy to play at home, and you can even download slots games to your phone. Instead of taking money from each other, you can get creative with your bets.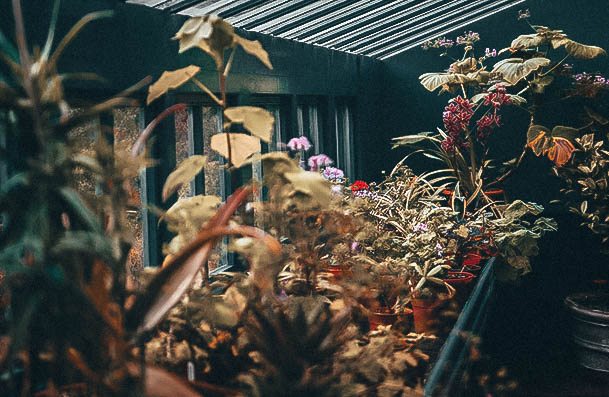 26. Plant a garden
If you plant a garden, you need to go shopping for flowers. Going to a nursery is a bit like going to a botanical garden. You can create something beautiful, work together, and enjoy a picnic near the flowers you just planted.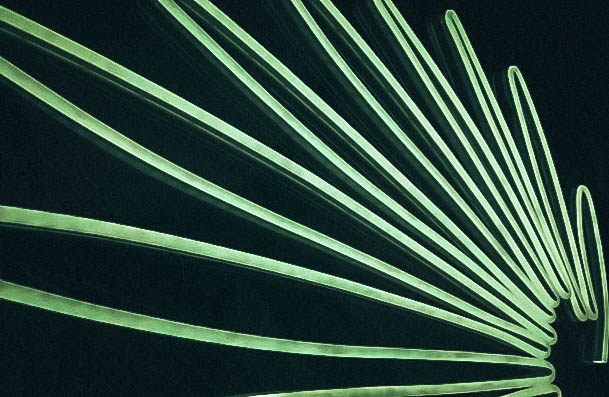 27. Laser Tag or Paintball
A bit of a rough edge is okay sometimes, wearing protective gear helps you get through it. Show each other what you're made of on the battlefield. A merciless attack can lead to a great "kiss-and-make-up" session afterward, so don't be afraid and don't become the target.
28. Fly a Kite on a Windy Day
Flying kids is not just for children! Pick out a kite together, assemble it, then find a wide-open field when the wind is blowing. If you are competitive, see who can keep the kite in the air longest, or perhaps give each other a kiss each time it falls back to earth.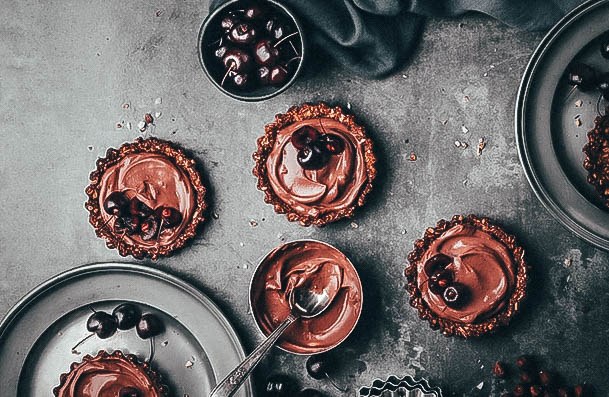 29. Chocolate (Dessert, Baking) Classes (Become Chocolatiers)
Nearly everyone loves chocolate. Rather than settling for eating another cheap chocolate bar, learn to make delicious gourmet chocolates together. You also get to use your creativity to try to make something beautiful, or maybe you will find yourself on the floor laughing at how ugly it turned out (#NailedIt)!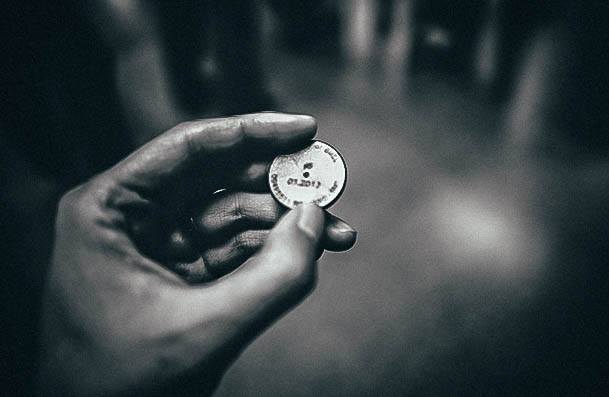 30. Flip the Town
Adventuring out with total spontaneity creates a liberating experience that allows both people to take a break from decision-making. The flip of a coin determines your destination, and at the end of the date, you'll have quite a story to tell.
31. Visit a neighborhood you've never been to before
Pick the neighborhood or town, go there, have dinner, shop, and have dessert. Do not plan a single aspect of this date. This is the most spontaneous date you can go on, and you will find amazing places that you will want to visit again.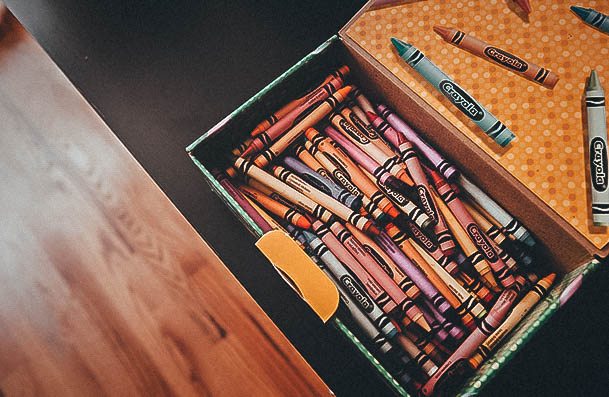 32. Complete a Coloring Book
Wake up your creative side and relax together filling in a coloring book. Having the heart of a child is important in life. You'll have the opportunity to see if your date can get loose and have some simple fun or worries about staying within the lines.
33. Brew Your Own Beer or Root Beer
Channel your inner hipster and get into the homebrewing scene. Many places have kits you can order to get you started on this increasingly popular hobby, and there are a multitude of how-to videos online. If you enjoy it, you may find yourself constantly experimenting to find that perfect flavor.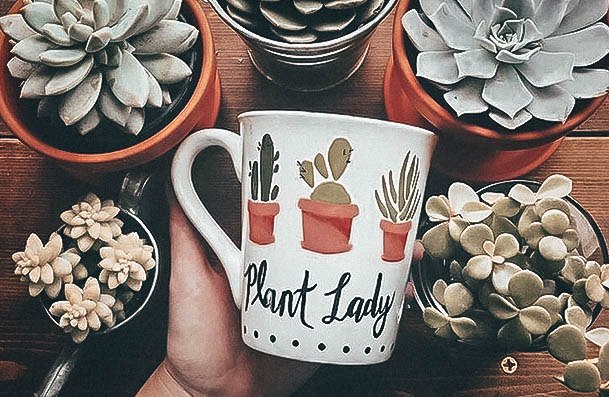 34. Paint Things Like Pottery
Get crafty in a pottery studio painting ceramic pieces together. Create silly messages on a mug or make his and her designs. Fire up the items and laugh at your creations. These few hours will pass quickly and you'll likely want to come back for more.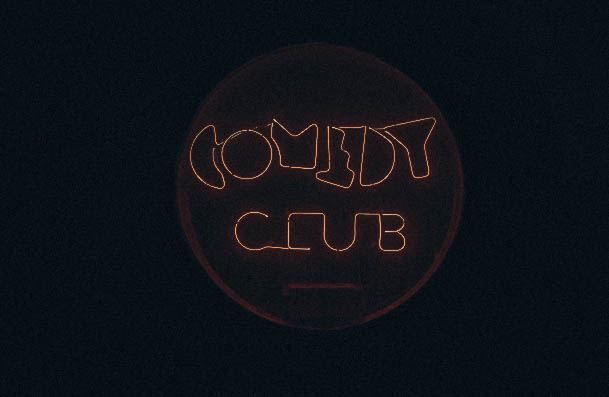 35. See Live Standup Comedy
Create a bonding experience by sharing laughs. Dating surveys have concluded that most women feel that a sense of humor is the main quality they seek in a man. Comedy shows are a great opportunity to see if you share the same viewpoints on certain things.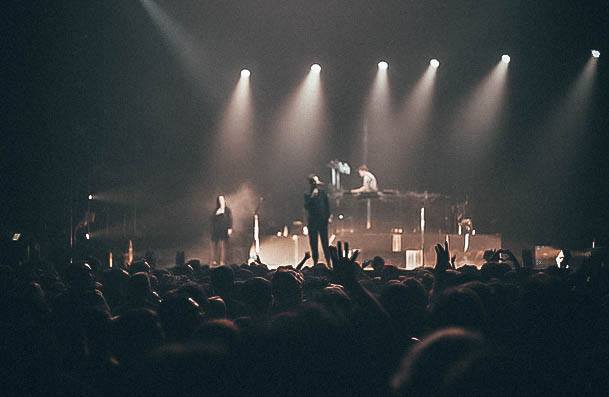 36. Concerts and jazz clubs
Jazz clubs are a good place to eat, drink, and relax. You'll feel like you're in a movie. If you go to a concert, take your date to see their favorite artist. You will have a lot of fun watching them enjoy themselves.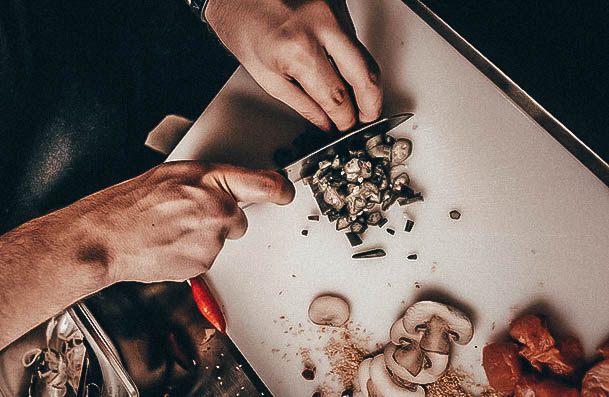 37. At-Home Cooking Classes (or Out)
Turn on an instructional video or find a learning kitchen nearby and learn to cook a new dish together. You can choose to make an appetizer, a main course, or a decadent dessert. If you are good at following instructions, you get to savor the food you make. Otherwise, there's always take-out!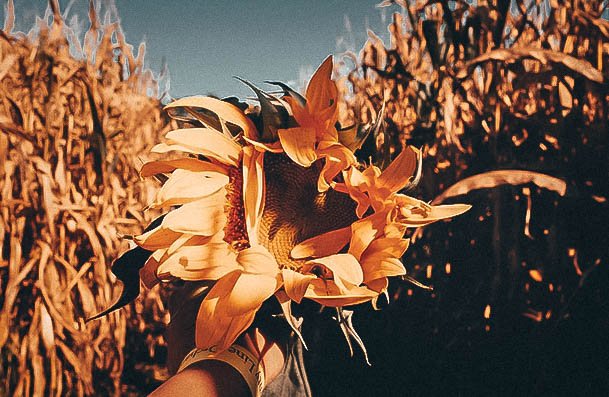 38. Corn Maze
While most corn mazes are set up so kids can navigate through them quickly, some farms create large, elaborate mazes. Often, they will have Halloween-themed features scattered throughout the labyrinth. If you go at night, the spooky setting may have you clinging to your date's arm as you work together to find your way through the winding corridors.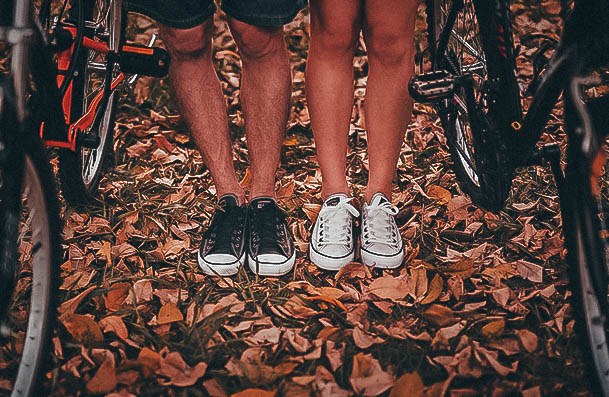 39. Mountain Biking
Get out of the city and into nature on a mountain bike trail. Make a lunch stop in one of your favorite spots and catch a conversation. There's plenty of locations with exciting down valleys, peaks, and hills. This activity can easily turn into a weekend trip.
40. Build Lego
There are Lego sets made for all ages. Channel your inner child and put together a traditional Lego set, or find one aimed at adults, such as the architecture sets or robotic Technic sets. Alternatively, you could forego instructions and see what your imaginations can invent. Maybe compete to see who can create the sexiest build.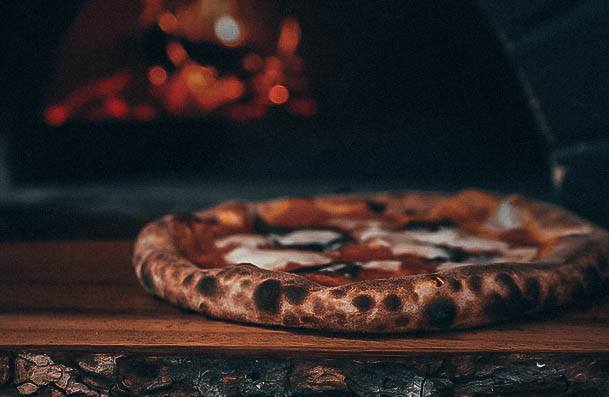 41. Make Pizza at Home
When you can make a pizza pie together, that's amore! Mixing and rolling out pizza dough is easier than you think. But, if you prefer you can get prepared dough from your local pizzeria or deli. Remember to toss up in the air like a real pizza maker!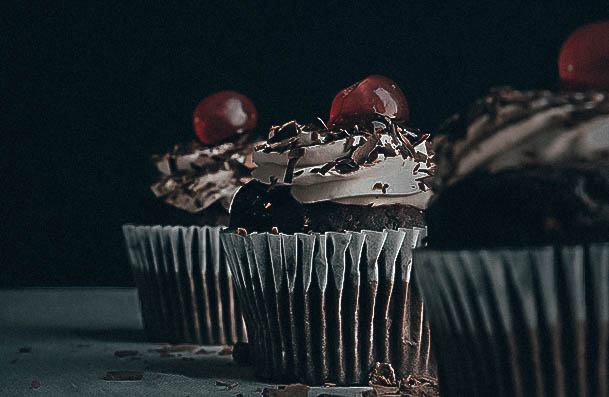 42. Get dessert, ice cream, coffee, or drinks
Going out for dessert can be much more romantic than having dinner. This is a good date for people who work late. Plus, going out for coffee gives you a chance to sit and talk if the relationship is still new. This is also a good first date idea.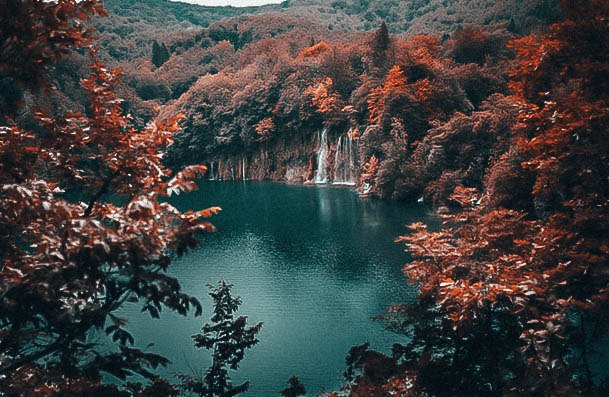 43. Picnic on the Water
Grab a floating mattress and head out to the water with a picnic basket to have a Venetian-inspired rendezvous. You can spruce up your basket by preparing gourmet bites ahead of time and bringing a bottle of wine.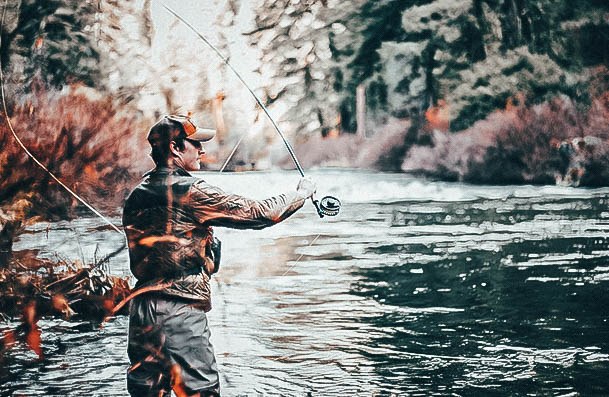 44. Go Fishing
Fishing is a relaxing hobby that is punctuated by moments of excitement. Will you or your date nab the bigger fish? You need fishing tackle, bait, and a nearby lake or stream to get started. Be sure to check your state's fish and game website to find out if you need to buy a fishing license first.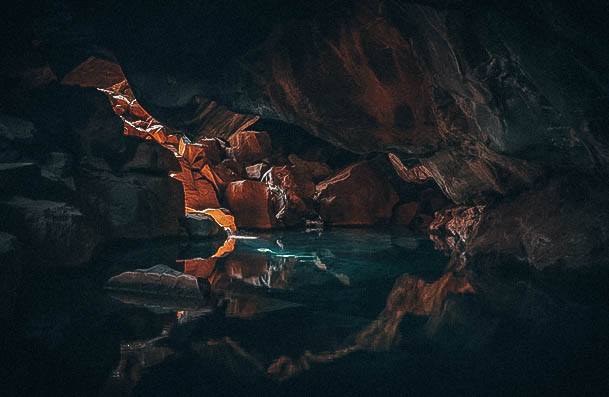 45. Take a cave tour
Take a cave tour with your partner to explore the area near your home. You can hike to get to the cave, and you can explore the cave to find a private place for you and your date to enjoy. Cave tours are also fun if you can take a tour deep into the cave with a guide.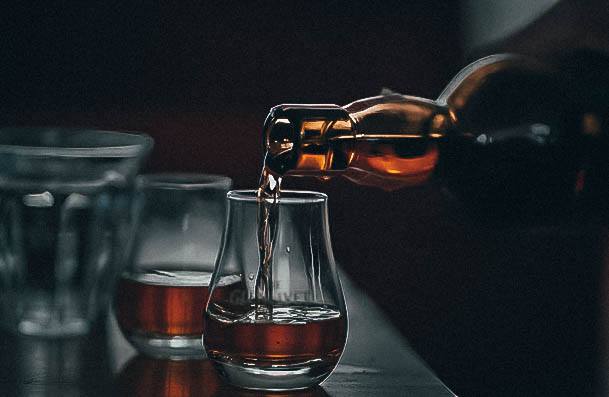 46. Whiskey tasting or distillery tour
Distilleries are a little bit different than wineries. You can see all the parts of the process, and you can taste the beer or whiskey at the different steps of the process. When you sign up for a tour, make sure you can bring home. Souvenir mug or glass long with some liquor.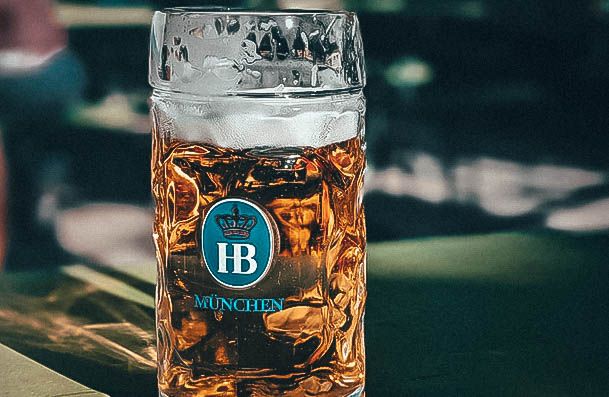 47. Booze It Up at a Biergarten
At a biergarten you and your significant other can enjoy fresh air while sampling a variety of delectable craft beers or binging on your favorite brew. Many establishments offer entertainment, such as live music, shooting galleries, and even bowling alleys. As you enjoy your libations, spare a word of thanks to Germany, where beer gardens originated.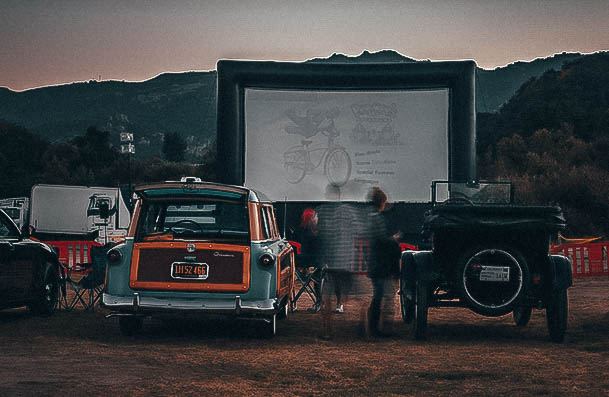 48. Drive-in movie
A drive-in movie allows you to relax in the car, eat popcorn, and watch the movie You can make out if you want, or do something more daring. Plus, this is a good old-fashioned date idea for anyone who wants to take the conservative approach.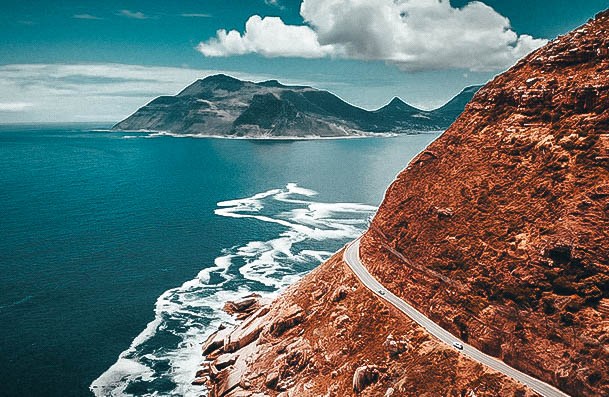 49. Go for a drive and check out a sweet view
Stopping for a view on a drive is romantic because all you need to do is find a kissing spot. Everyone loves a scenic view and a kiss.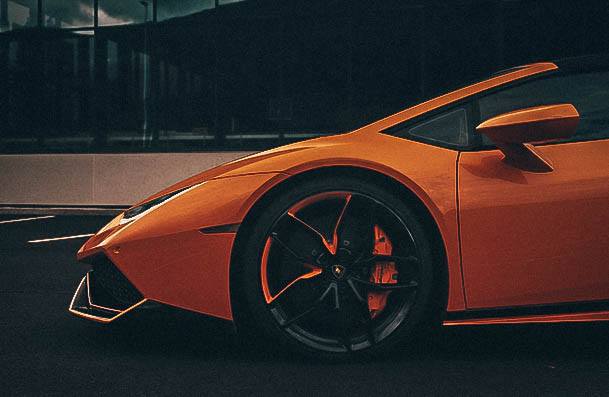 50. Race exotic cars
Racing exotic cars might seem like a pipe dream because you cannot afford to own an exotic car, and you might not know where to race these cars. You should find a local track that lets you race with a professional driver. This could be the best competition of your whole relationship.
51. Trivia Night
Head out to your local bar and see if the two of you can crush the competition; or play a trivia game at home, placing bets on the winner and showing off your superior knowledge. You could even go the extra mile and create your own trivia questions to see how much you really know about each other.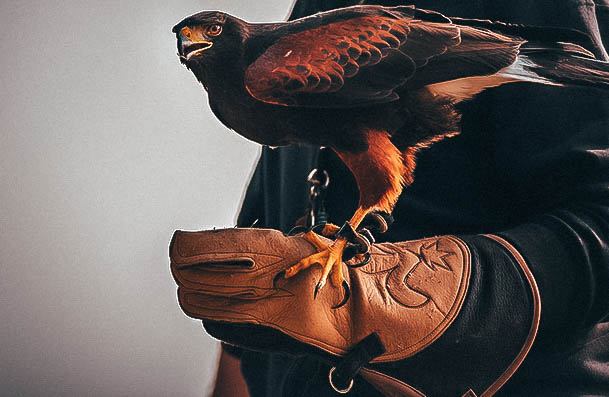 52. Falconry Classes
Take the rare opportunity to feel a bird of prey on your hand and see them at eye level. Be introduced to a collection of eagles, owls, falcons, hawks, and vultures. The falconer will display the birds following commands and will take you through the countryside of woods and meadows.
53. Have a Foreign Film Night
Americans do not have a monopoly on making great movies. Choosing a foreign film to watch for movie night can expose you to fantastic storytelling and give you a glimpse into another land and culture. A fun game to play while watching a foreign film keeping track of all the unfamiliar foods shown on screen.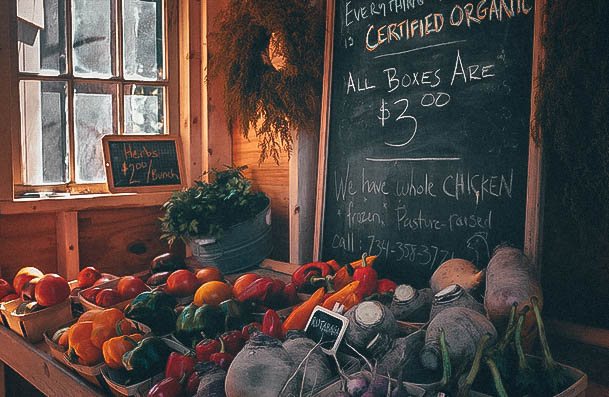 54. Farmer's Market
A day out visiting local farmers and tasting gourmet food will put both of you in a loving mood. Explore new fresh produce items, pick your favorites, and work together in the kitchen to create an intimate dinner. Set an attractive table and be sure to put dessert on the menu.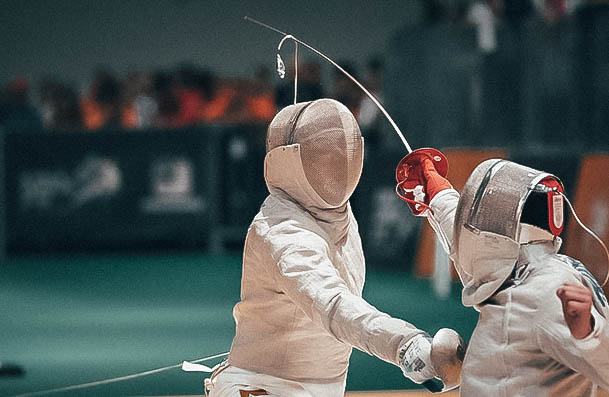 55. Fencing
Romance isn't always picnics and flowers. Fencing brings out athletic abilities with complex footwork, attacks, and defensive movements. It also improves coordination, reflexes, and stamina. This glamorized centuries-old art can be an experience full of novelty and excitement. Plus, overcoming fear can bring you closer together.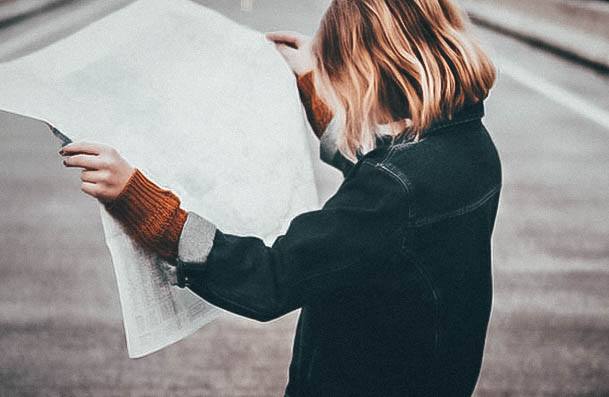 56. Hat Draw
In one hat, insert three pieces of paper each labeled "30" – "60" – "90." In another hat, insert four more pieces each labeled "north" – "south" – "east" – "west." Draw from each hat and drive in that direction for that amount of time to find activities in that location.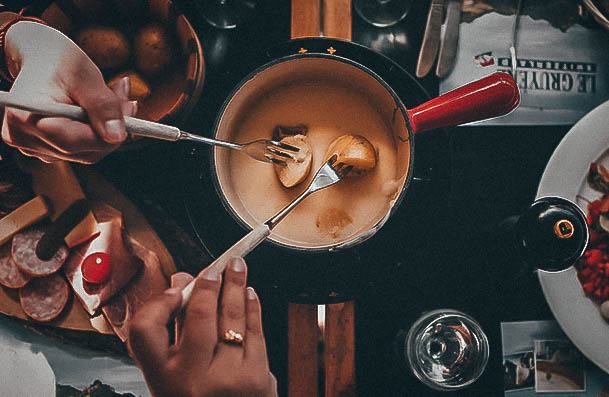 57. Fondue night
Fondue night is cheaper than going out to a restaurant, and you can do fondue dinner and dessert. You can feed your date, impress your date, and eat by the fire if you want.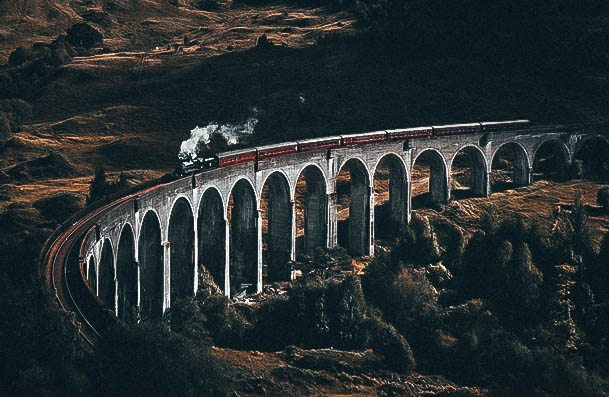 58. Have Dinner on a Train
Imagine a romantic five-course meal while taking a sightseeing journey on a locomotive. Listen to the rhythm of the rails while sitting together enjoying fine cuisine. Be catered to your every need by attentive staff and take a trip back in time on a vintage train.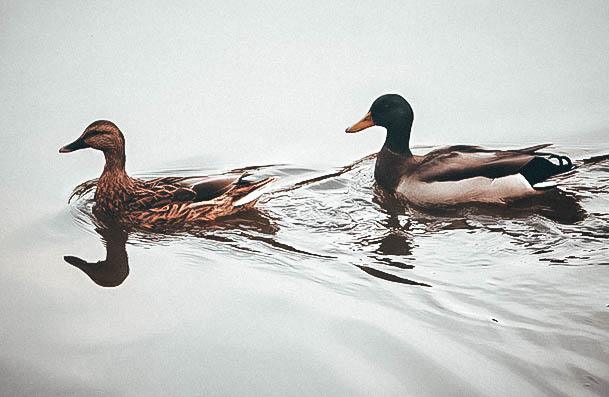 59. Feed Ducks at the Pond
A basic date in nature is a perfect opportunity to see each other's simple side. Take a stroll to a pond, feel the breeze, admire lush vegetation, share silence, and create a day of serene rest. It is a perfect time to talk and get to know each other.
60. Beer, Food or etc. Festival (including renaissance, festival of lights during Xmas, etc.)
Festivals make for fantastic dates. There are usually a wide variety of guilty-pleasure foods, over-the-top entertainment, games, activities, and rides. Maybe your date will win that giant teddy bear for you, or you will try that unusual deep-fried food that you have read about online. There are so many different types of festivals that you and your date are sure to find one that interests both of you.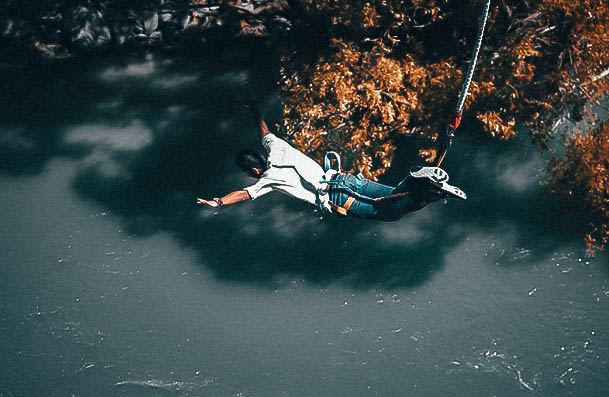 61. Bungee Jumping
Let go of your fears and surrender to this extremely thrilling experience. You'll have a one-in-a-life-time dating story to remember forever. The memories become extra special when you have a camera to record the suspenseful moments. Choose an exotic location with amazing views somewhere you can chill out after your jump.
62. Coordinate a Potluck
A potluck gives you a chance to feast on a variety of different foods while only putting the effort and money into making one or two dishes. Invite one or two other couples and decide together who brings the main course, the side dishes, and the dessert(s).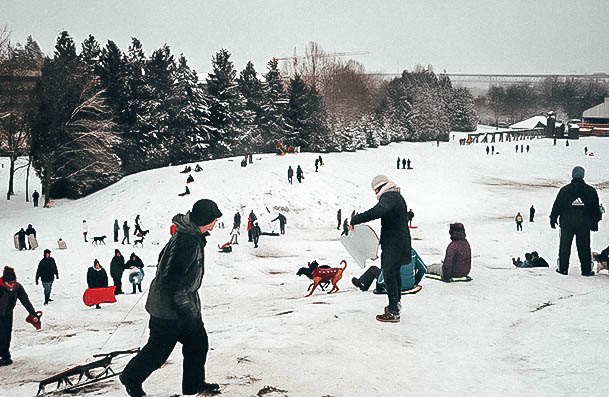 63. Sledding and snow tubing
Sledding and snow tubing is a great date idea when you live in a wintry climate. You can sled for fun, or you can race your date to see who is best at sledding. This might also be a double date because you want to bring friends who have sleds or want to race you.
64. Improv Movie
Watch a movie neither of you has watched before. Put it on mute and improvise the dialogue. Can you get your date to crack up laughing with your ridiculously witty banter? Or maybe you will transform a dry documentary into something risqué, turning the heat up in the room. You and your date will get to use your imagination and creativity, learning a bit more about how each other's minds work.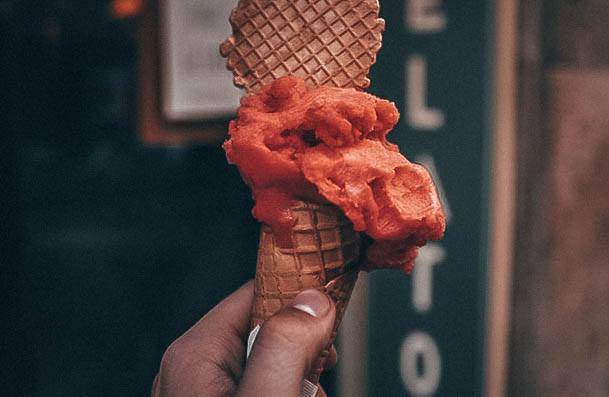 65. Grab Gelato
Instead of going out for boring ice cream yet again, shake things up by eating ice cream's more sophisticated older sibling. Gelato shops tend to have many interesting and exotic flavors to try, such as Stracciatella (an Italian take on chocolate-chip) and affogato (gelato served with a cookie, espresso poured over the top, and whipped cream).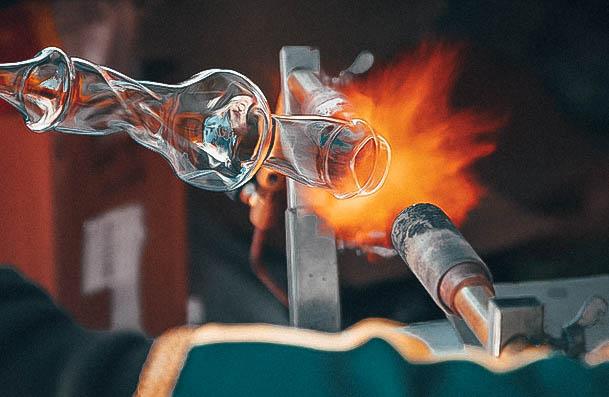 66. See a Glass Blowing Demonstration
Glass blowing is an ancient craft that is used today mostly for creating decorative pieces. Demonstrations of this craft are captivating and inspiring, as you watch the glassworker color, heat, expand, and shape the glass into a work of art. You can even take a class and make an ornament or glass bowl to take home as a souvenir.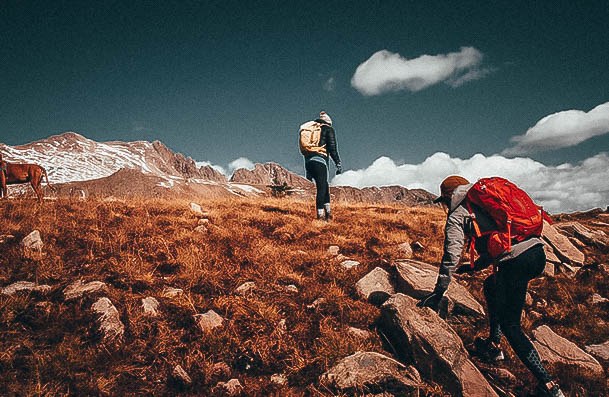 67. Go hiking outdoors
If you lose hiking, you can try snowshoeing in the winter. This is a great activity for couples that love the outdoors. This date is made that much better if it is actually snowing when you go on the date. You get the winter wonderland feeling you cannot get anywhere else.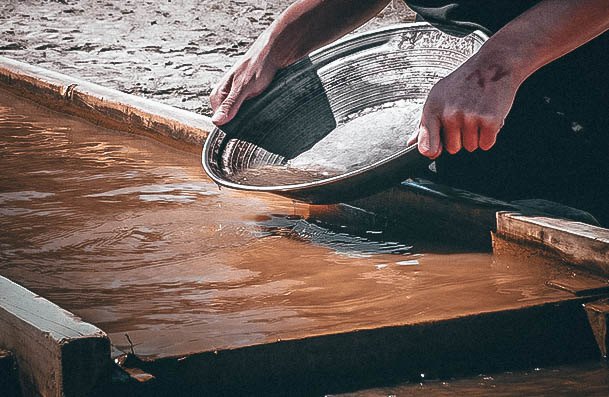 68. Try a gold panning tour
A gold panning tour helps mix adventure, hiking, and the prospect of finding gold into one date. You will see historic buildings and beautiful sights on these tours. You can pan for gold, take your gold home, and you might even have jewelry make from the small bits of gold you find.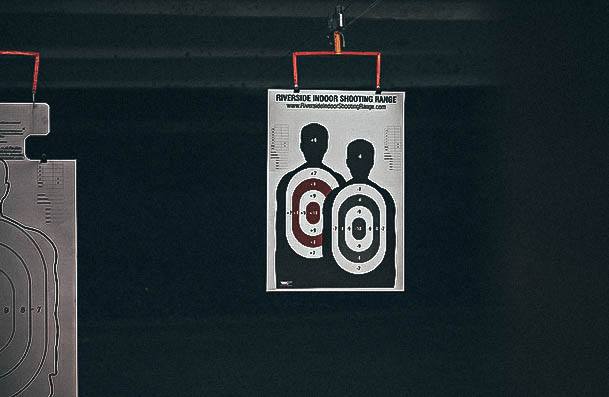 69. Shooting Range or Skeet shooting
Going to a shooting range is fun if your date likes guns. You can go skeet shooting if you actually know how to shoot, and you simply need to ask your date which one they would prefer. The two of you could share your love of guns, or you might learn a new skill at the same time.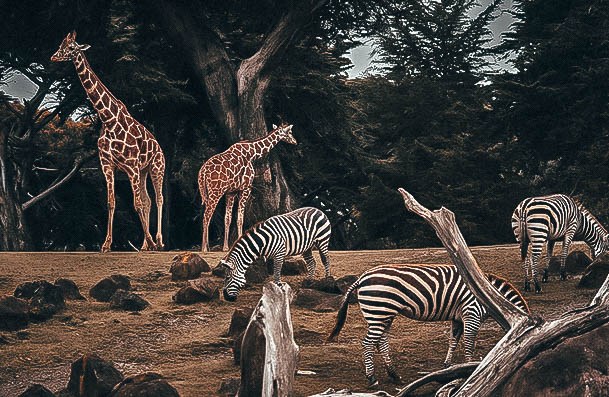 70. Visit the Zoo
Seeing different animal species and learning about nature can be a fun experience with your date. It can also allow you to learn more about the person and their respect for animals. Choose a volunteer day and get down and dirty at the barn while helping the zoo.
71. Couple's Spa Treatment
Treat yourself and your date to some well-deserved pampering. You can choose to get a massage, a pedicure, or a manicure, and maybe you will even take a soak in a mud bath. Combining romance and self-care, your couple's spa treatment will leave you both relaxed and basking in each other's company.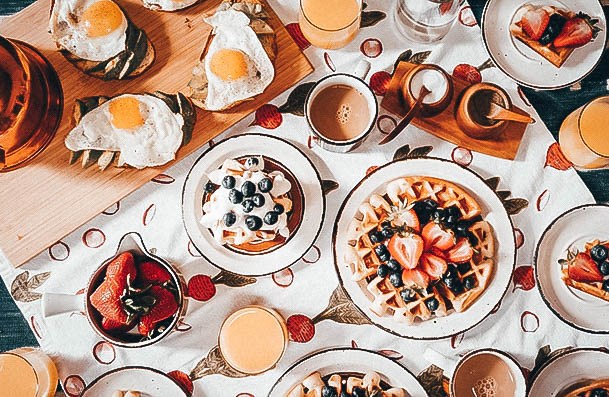 72. Have brunch
Brunch is a low-stress way for you to enjoy a meal with your date. You can sit back, enjoy some nice drinks, and eat breakfast for lunch. This is also the best time to meet if you do not have much time to date.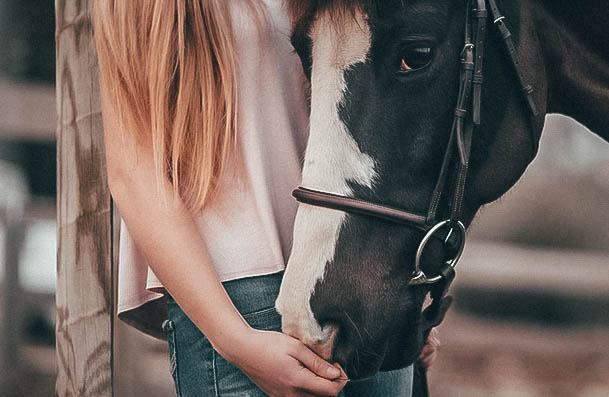 73. Horse Riding
Horseback riding conjures up romantic ideas of knights in shining armor or cowboys and cowgirls riding across the prairie. If either you or your date does not know how to ride, taking lessons together can be a great shared experience. If you are sore after your lessons, why not ask your partner for a massage?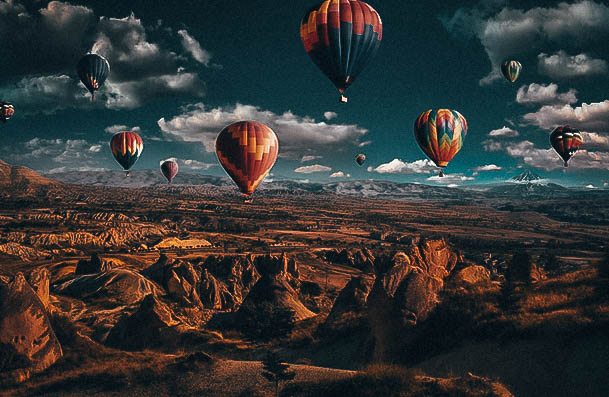 74. Hot Air Balloon Ride or Helicopter/Plane Tour
Take your date to the skies! You will be sure to make a lasting memory as you glide together over beautiful vistas. Enjoy the sense of discovery as you view the world from this new perspective. If either or both of you are afraid, use this as an opportunity to face your fears hand in hand.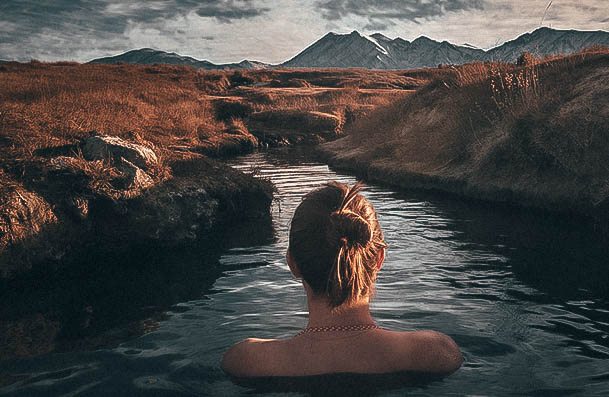 75. Explore a hidden hot springs
Hot springs serve two purposes. The springs are comforting because of the steam they produce, and you can swim in them if they are safe for swimming. You can visit a local hot spring, take a dip, or sit by the springs to relax and have a long talk about anything you like.
76. Go Shopping and Pick Out an Outfit for Each Other
Have you ever wished your partner would dress better? Or maybe you wonder what he thinks looks best on you. This date allows you to play dress-up together. You could pick casual or formal, sexy or plain clothes. You may be surprised by what your partner picks!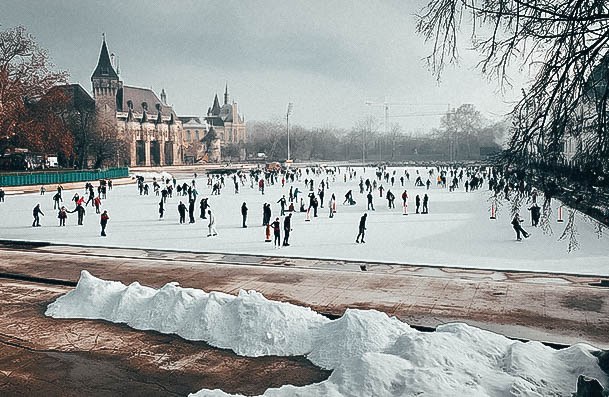 77. Ice skating
Ice skating is a good way to play and enjoy the winter months. This is an especially fun date if one of you cannot skate. The skater can hold on to their date, and it becomes more fun because you are teaching your date how to skate without killing themselves.
78. Try an Improv Class
Are you or your partner always the funniest person in the room? An improv class could be the perfect chance to show off your sense of humor. It is guaranteed to push both of you out of your comfort zone and have you in stitches from all the laughter.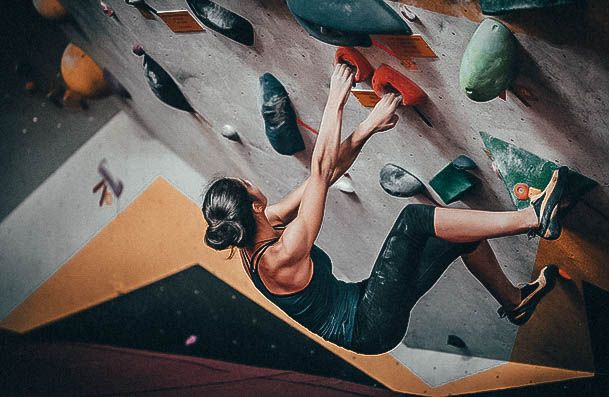 79. Indoor rock-climbing
Rock climbing is a fun way to release stress, and you can learn how to rock climb inside before going to an outdoor course. You can use this as your primary form of exercise, and you can even race your date up to the top.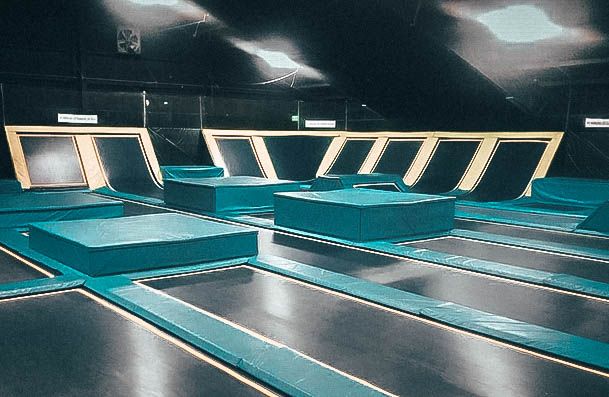 80. Trampoline park
A trampoline park or obstacle course is a great way for you to play with your date. You can enjoy each other's company without any real pressure.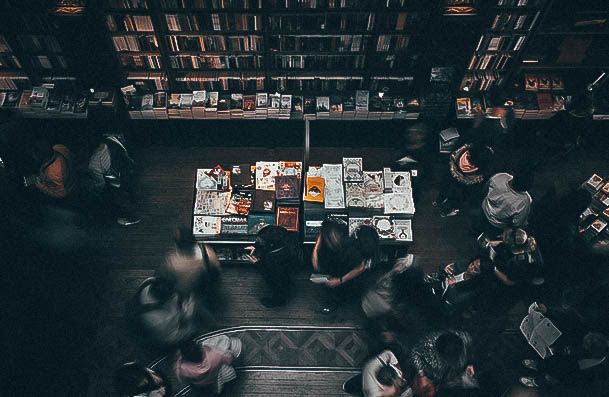 81. Browse Book or Record Store
Walking around a book or record store is fun to do alone, and even better with a date. You'll quickly get a sense of his cultural taste. If it goes well, you'll likely continue the date at home listening to your favorite record or reading from a book together.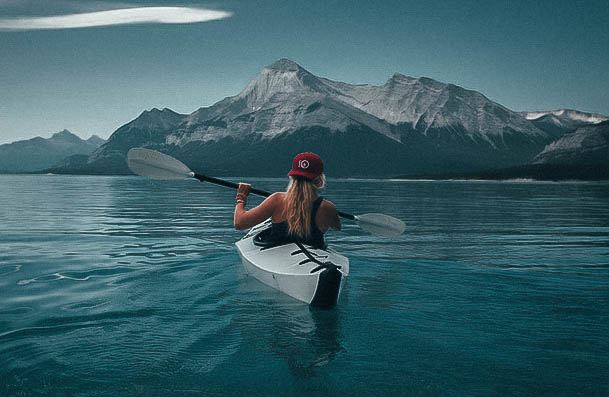 82. Kayak
Combine exercise, nature, and enjoying each other's company with this date idea. Get your competitive juices flowing by having a race, or set a more leisurely pace and see what wildlife you can spot. If you explore far enough, maybe you can find a secluded spot for some extra privacy.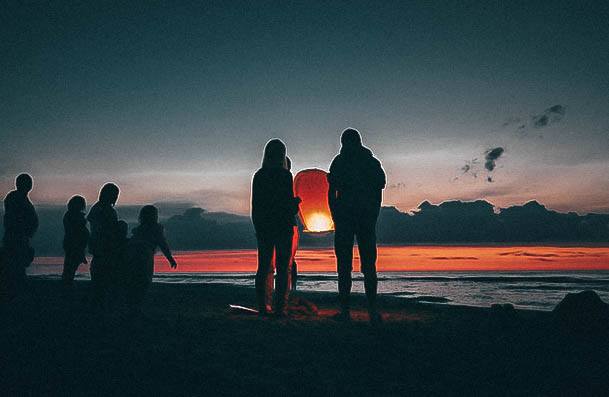 83. Chinese Sky Lanterns
Create a magical and symbolic night together with this ancient tradition that lights up the sky. Choose a non-breezy cold night somewhere outdoors. Let the lanterns go and watch them burn until they disappear. You can make your own out of paper with special colors and designs.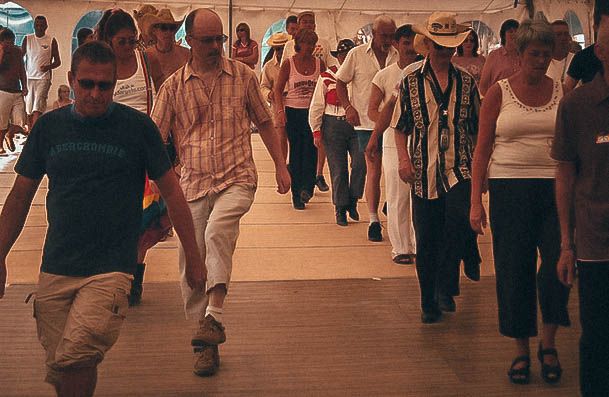 84. Line dancing
Put on your dancing boots and cowboy hats for a memorable night of heel and toe splits. Learning the steps and keeping up with the crowd will bring you together in a common goal locked in the present moment. So, giddy up, and partner up!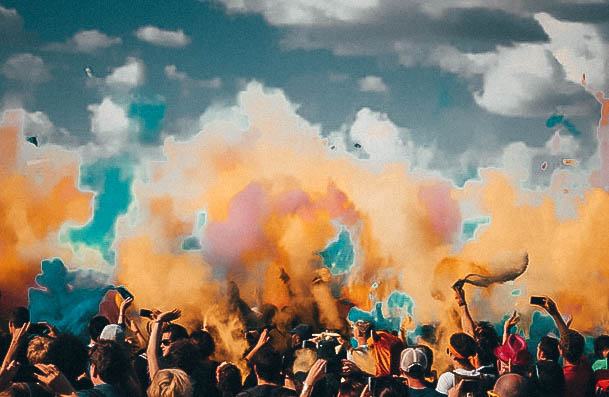 85. Sign Up for a Mud Run or Color Run
A mud run is a several-mile course involving military-style obstacles and lots of muddy water. This is perfect for the athletic couple or great motivation to get in shape. Color runs are a bit more laid back with the white-clad participants getting doused with different colored powders at intervals along the route. Whichever you choose, you will want to shower afterward.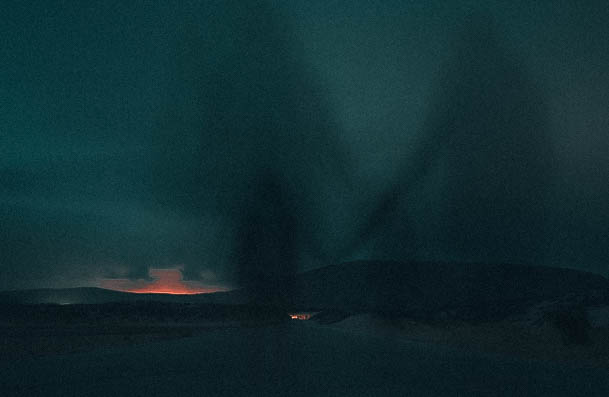 86. Local Ghost Tour
Many places have companies that offer to take you to the most haunted places in the area. You and your partner can be unnerved by the spooky settings while learning fascinating history about the places you visit and the people that used to live there. You can have a fun time whether or not you believe in the supernatural.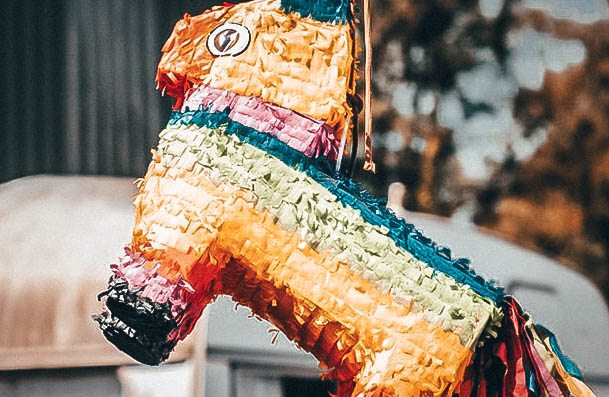 87. At Home Arts and Crafts (Make a Homemade Piñata)
Do you miss the simple days of kindergarten when you made houses out of popsicle sticks or trees out of paper towel rolls? You can bring those simpler times to your relationship by making a craft together. If you attempt to make a piñata, you could consider filling it with more adult-themed items, such as mini plastic bottles of booze.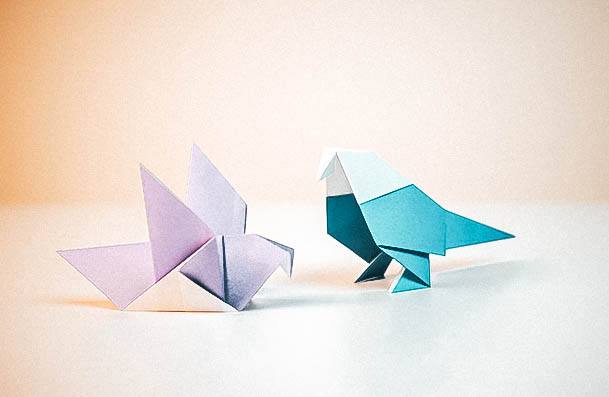 88. Origami
Some origami can be difficult and frustrating, but there are also plenty of figures that are easy and fun to make. There are plenty of free origami instructions, diagrams, and videos available online. With so many designs to choose from, you and your partner can attempt to make something that has special significance to your relationship or represents an inside joke that you share.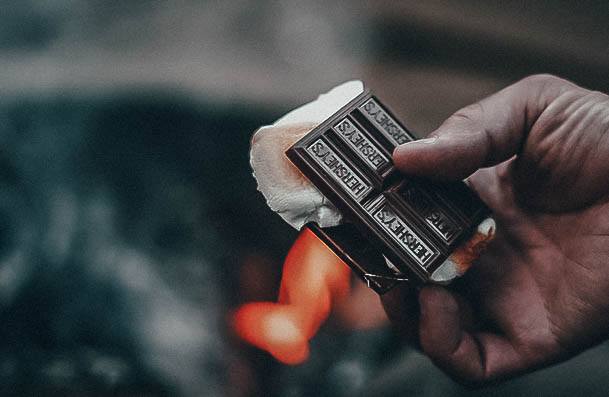 89. Make Candlelight Gourmet S'mores
Summertime is approaching which means camping is near. Pitch a tent in the backyard and light candles to make a romantic campsite. Make a traditional dessert everyone loves, delicious s'mores. Be playful. Get your fingers sticky, smear chocolate on each other, and most importantly…feed your sweet tooth.
90. Stage Your Own Film Festival
Take movie night to the next level by staging your own film festival. You can invite family and friends, order some food, and offer drinks. Imitate Cannes by choosing an artsy French film, geek out on a cult-classic television show, or lighten the mood with a rousing comedy.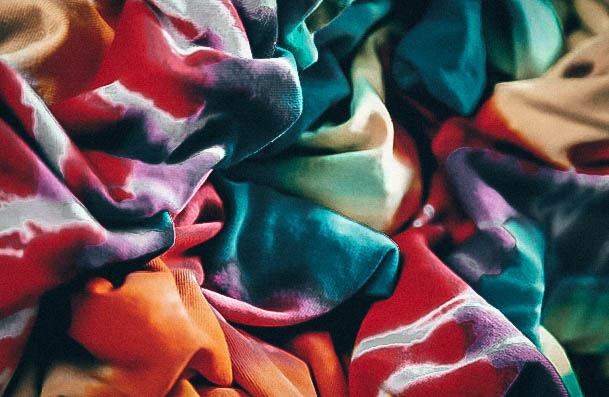 91. Make Tie-Dye T-shirts
Get groovy with your date on this alternative to your usual "dinner-and-movie" idea. On this flashback date night, you and your sweetie can personalize shirts and make apparel to remember each other by. Impress one other with your techniques and show how well you follow instructions.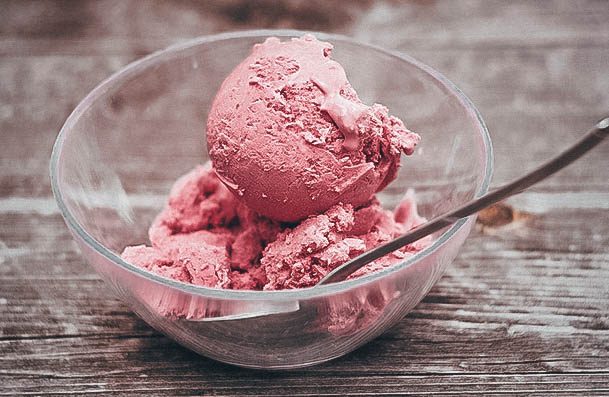 92. Make Ice Cream Together
You can make ice cream at home with heavy cream, milk, sugar, and flavorings. While using a machine is not necessary for all recipes, you may get a superior result with an ice cream maker to churn the ingredients for you. Making your own ice cream, you can experiment with wild flavors you and your partner might like.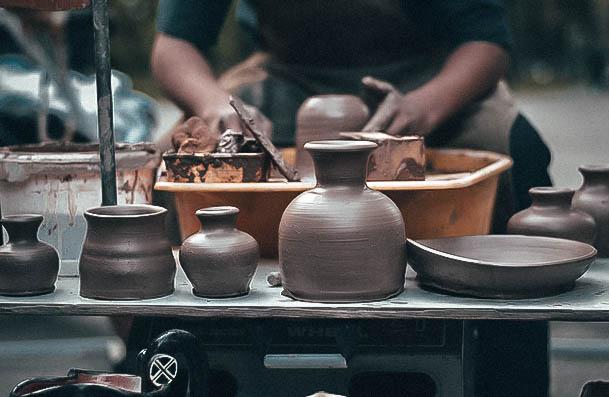 93. Pottery Classes
Relive the romantic scene from the movie Ghost, well not quite, but you'll certainly get your hands muddy on the potter's wheel. Remember to wear clothes and shoes you don't mind getting dirty. The clay represents a metaphor for relationships, requiring to be mold-able and malleable for them to be great.
94. Go to a Poetry Reading
Whether you are a poetry lover or a sonnet neophyte, you will certainly have a unique experience at a poetry reading. After the performance, you and your date can share your reactions to the stanzas you just heard. Were you moved by the gorgeous language, surprised by the strange metaphors, or did you find the poem unintelligible?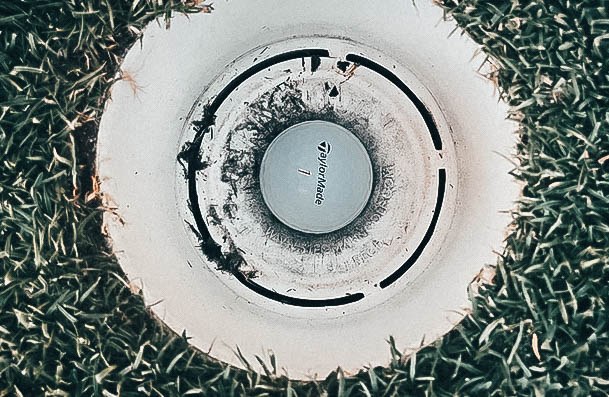 95. Putt-Putt
Mini golf is a fun way for you to compete against your date without doing anything that you will take seriously. Mini golf is inherently funny, and you will laugh at each other while you carry your drinks, try to navigate the course, and see who is the best golfer.
96. Find the worst, inappropriate cards
When you go to the store looking for cards, pick the most inappropriate cards to share with your date. You will spend the entire time in the store laughing at horrible cards you would almost never give to anyone, and you will not spend a dime.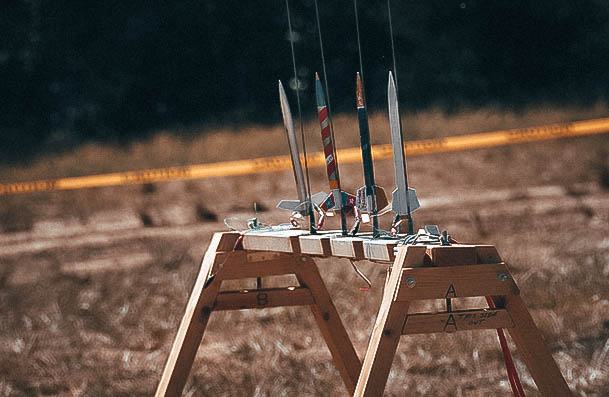 97. Build and Launch a Rocket
Being science geeks together can be very romantic. Firing off a rocket can be as hot as your chemistry together. Cutting out and putting together the rocket components takes patience and good communication. If you can get through this part harmoniously, the relationship will be off to a good launch.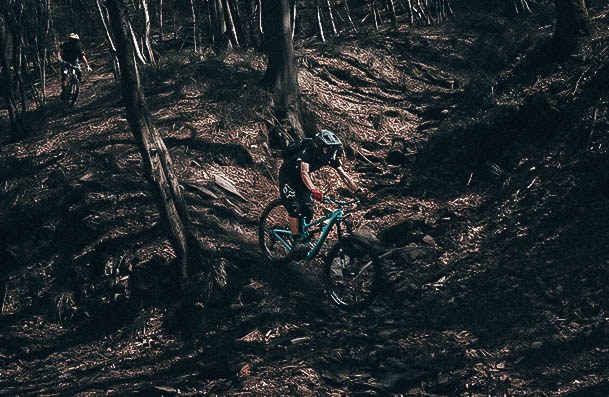 98. Midnight Bike Ride with a Stargazing Session
When you ride your bicycle at night, you often have the whole road to yourself. You also get to see a variety of animals (and people) that only come out at night, and the night sky provides a beautiful backdrop to your excursion. Be sure to wear reflective gear to keep safe.
99. Speedways and Monster Trucks
The drivers will amaze you with their quick reflexes and skill as they race around the speedway, and you will be astonished at the risks the Monster Truck drivers take as they attempt insane stunts. Don't forget to bring your earplugs, though; these events can have noise levels up to 100 decibels.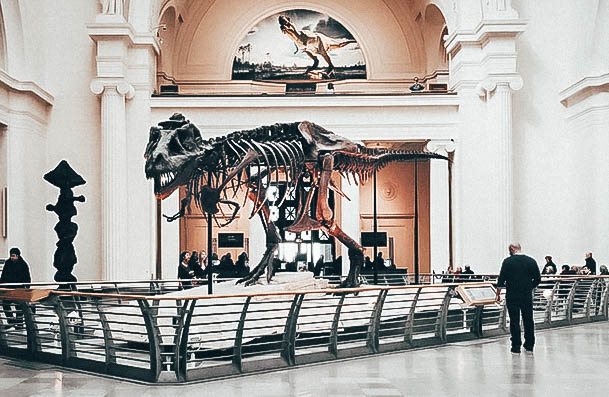 100. Museum Tour
Museums are universally fun for couples. You can sneak into a dark corner to make out, or you can enjoy the beautiful art while you hold hands, take a moment to kiss on a bench, and spend hours on your date while it feels like time is not passing.
101. Have a Stranger Plan Your Date
This is a great plan for when you are completely out of other ideas. The risk is part of the thrill with this date idea. Will they pick a mundane activity for you to do, or will they set you off on a grand adventure? There are plenty of internet forums where you can find someone willing to plan your date for you.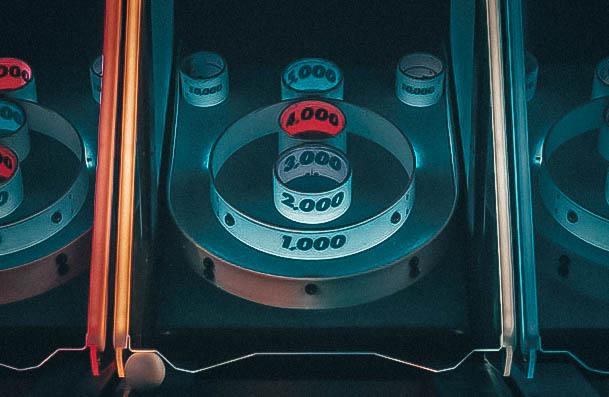 102. Play arcade games
When you go to the arcade, you can compete against each other in any game you want. There are games for everyone, and you can ask your date which games they like the most. You might also challenge your date to play your favorite game and see who wins.
103. Blanket Fort Movie
There is something magical about making a blanket fort, but as adults we often lack the imaginative play of children to take full advantage of a blanket fort. For this date idea, after you set up your fort, watch a movie on your laptop while you snack on popcorn or eat some pizza.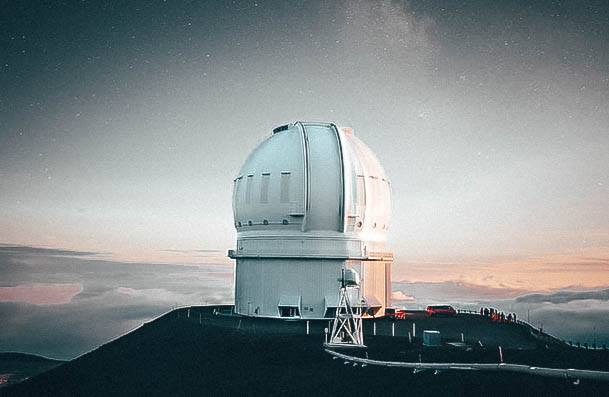 104. Visit an observatory
What can get more romantic than star gazing?!! If you're lucky, you'll catch a glimpse of Mars and Venus in the sky. Learn about the heavens and create a nighttime adventure that wakes up your intellect. Choose a night with a full moon to make it even more special.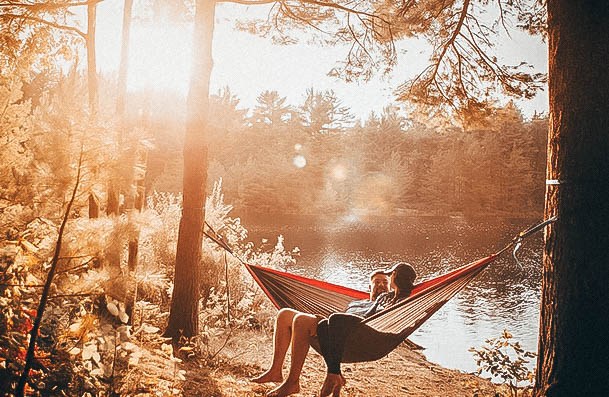 105. Backyard camping
You can set up a tent in the backyard, or you can go glamping in a rented yurt or cabin. Find a local state park that allows you to rent space for camping. You can go on hikes, eat well, and enjoy nature without being stuck outside.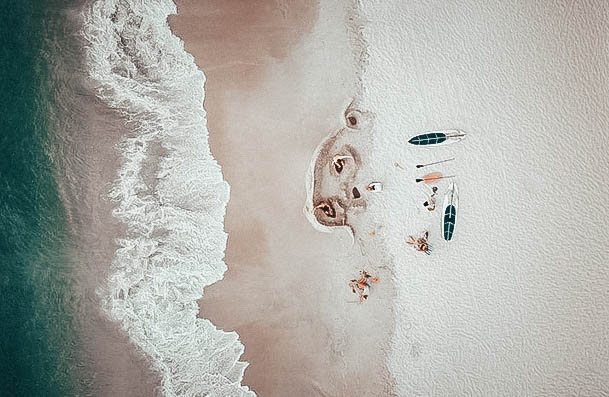 106. Stand-Up Paddle Boarding
This exercise fad has become extremely popular, and you can rent the equipment at many public lakes. The endorphins released by the physical activity and the beautiful backdrop provided by nature make this a perfect date idea. Bonus points if this is your first time paddle boarding: you get to learn a new skill!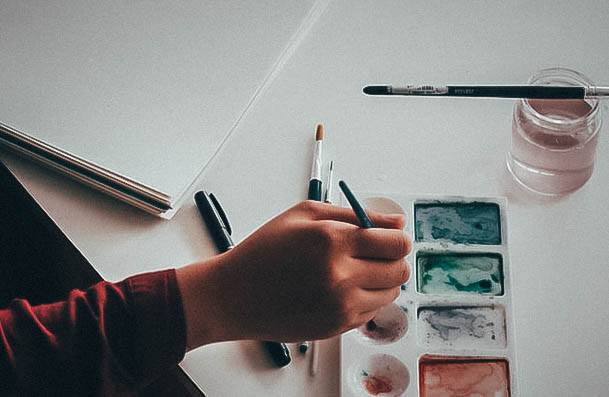 107. BYOB Painting Classes
Bring your own bud or beverage to make an original masterpiece in a relaxed and fun art studio. If you're a wine or cannabis connoisseur or just simply like to indulge, this friendly atmosphere is the perfect place to socialize and work on your brush techniques.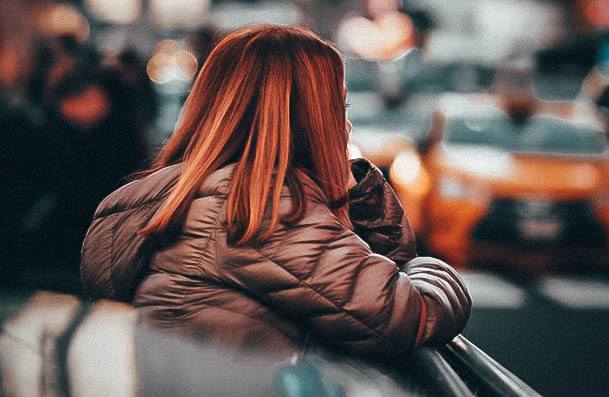 108. People Watching in a Crowded Place
Sitting around people-watching in a crowded location can be a lot of fun. It allows an opportunity to converse and do something relaxing. You can get to know your date better by observing how they react to people.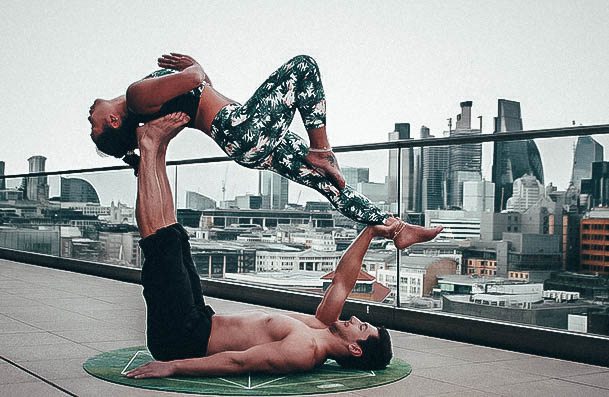 109. Try a New Workout Class Together
There are such so many different workout classes available, both online and in person, that you and your partner should have no trouble finding one neither of you has tried. You will feel great together after your exercise, and if you stick with it, you will end up looking great, too!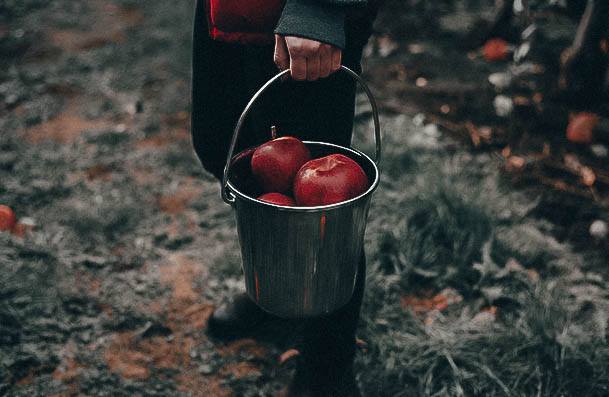 110. Farm Fruit Picking
Enjoy under the sun and collect fruits from the harvest. Find a farm, pick fruit, and go home to bake a pie or make preserves. A man that can get in touch with his domesticated side is indicative of a great potential for a partner.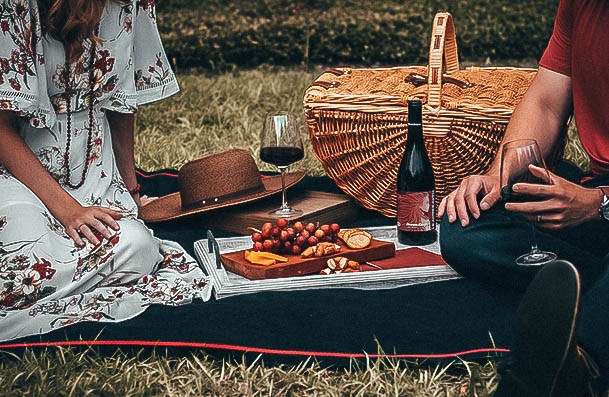 111. Take a Picnic to a Local Park (or a carpet picnic during bad weather)
Sandwiches, sliced fruit, crackers, cheeses, chocolates, and wine all make for great picnic date foods. Try to pick out a location where you and your partner feel comfortable, or be adventurous and find a park you have never been to before. If the weather turns bad, have a plan for taking your picnic indoors.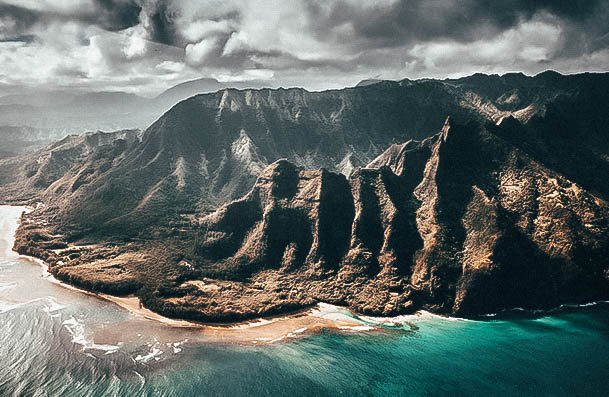 112. Plan a Dream Vacation
Maybe it would be a tropical resort, a weekend in Paris, or backpacking in the Rockies. Pretend money is no obstacle and dream as big as you like. Talk in detail about what the fun times the two of you would have on this dream vacation. Later, you may even make parts of it a reality.
113. Cemetery History
Use the Internet to look up interesting or famous people buried in a nearby cemetery. Near Halloween, take your date to the cemetery and share their stories. You may find tales of heartache, inspiration, scandal and romance. Maybe one of the tombstones belongs to one of your ancestors, or maybe you will discover the person for whom your street was named.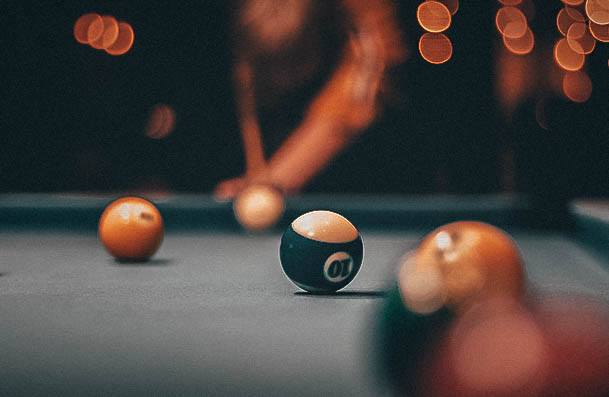 114. Play Billiards or Darts
Classic pub games never get old. Toasting a beer over a pub game leads to playful interactions. The casual setting provides a laidback atmosphere where you can get comfortable and show your authenticity. Place flirty bets to make it a daring date.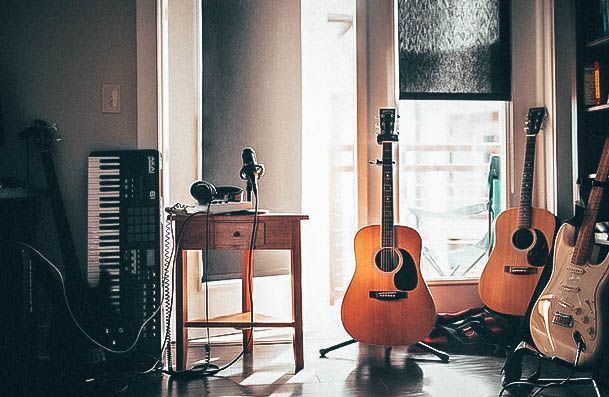 115. Play Instruments Together
Were you both in band or orchestra in high school? Get out your clarinet and trumpet and play some music together! If he plays the guitar, have him play you a song while you sing along. If music is the universal language, you can take this opportunity to have a conversation without words.
116. Attend a Book Reading
Listening to an author you love read passages from her own writings can add nuance and meaning to the work. You will also get a chance to hear the author answer questions, and you may even get to ask one of your own. This will be even better if you and your partner have an author or genre that you both enjoy.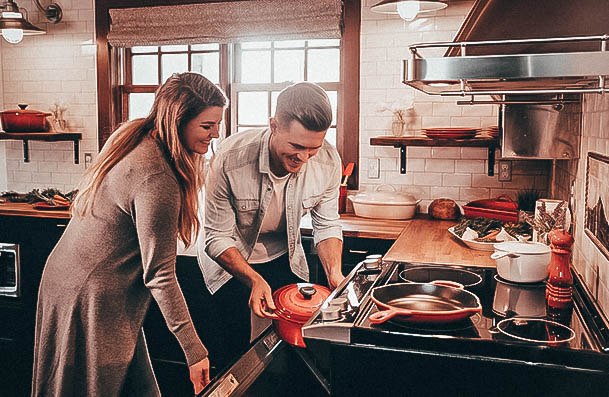 117. Play Iron Chef
In the show Iron Chef the host reveals a secret ingredient that the chefs must feature in all their dishes. You can give your significant other a test of his culinary skills by picking a random food from the grocery store and challenge him to make a meal with it.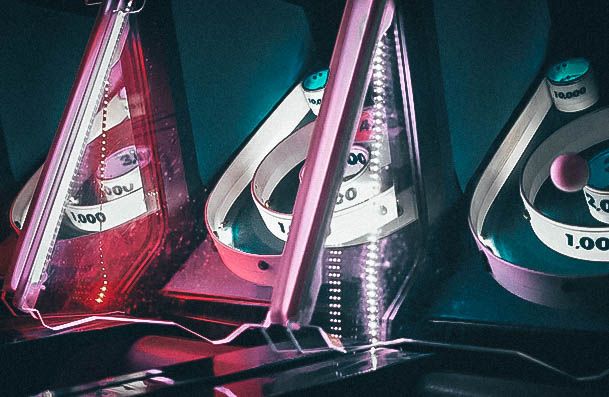 118. Skeeball competition
When you love arcade games, you might go to the boardwalk or. Carnival to play skeeball. Bet your date that they cannot beat you, and make sure to get them dessert when they win.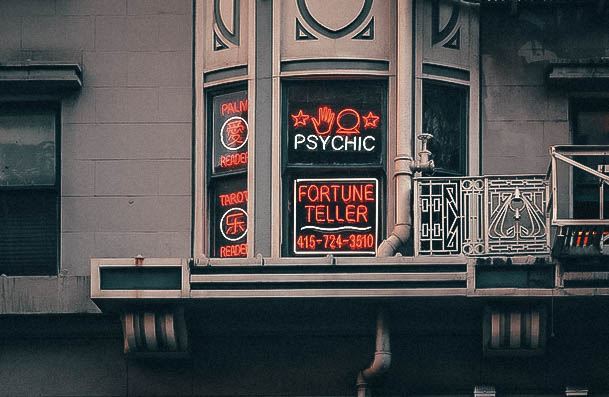 119. See a Psychic
You do not need to take the predictions seriously to enjoy having your fortune told by a psychic. At worst, the reading will be good for a laugh. At best, you and your date will gain insight into each other and have an opening for a deep, soul-felt conversation.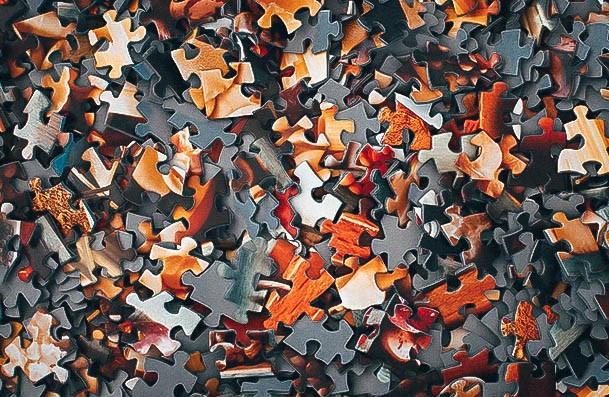 120. Jigsaw Puzzle at a Coffee Shop
Sometimes, all you need is a cup of joe on the sofa of a local shop. Make the date more interesting by putting together a jigsaw puzzle. You'll have to work as a team and will get plenty of opportunities for conversation.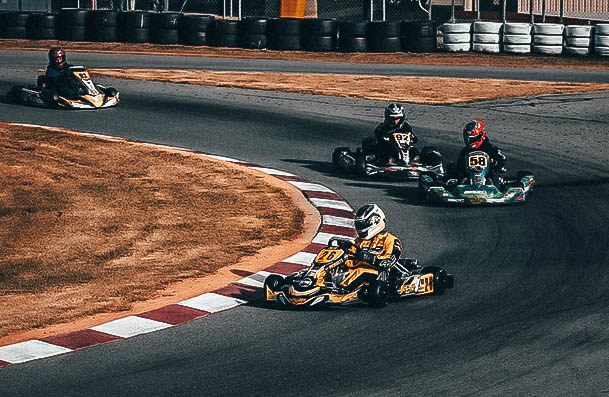 121. Go-kart racing
Go-kart racing is a great way to crash into each other while you are trying to win. Plus, this is a safe way to drive dangerously. You might also want to play arcade games and have dinner at a kart racing park.
122. NERF Gun Wars
The pretend violence of these children's toys can really get your blood pumping as you try to dodge incoming projectiles or sneak up on your unsuspecting opponent. You can up the stakes by requiring the loser to perform a favor for the winner. The guns are not expensive, but make sure you stock up on lots and lots of ammo.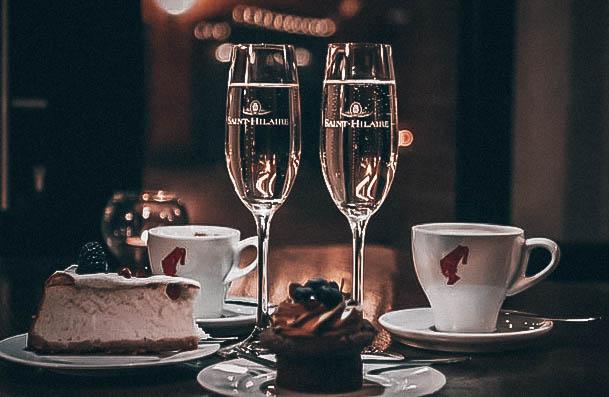 123. Restaurant Hopping
Choose an area where you can walk to five different restaurants. Try one course at each place. You can choose a theme like Asian or vegan night. Start with a delicious cocktail and end the tour with something sweet. It is a great way to get to try new places.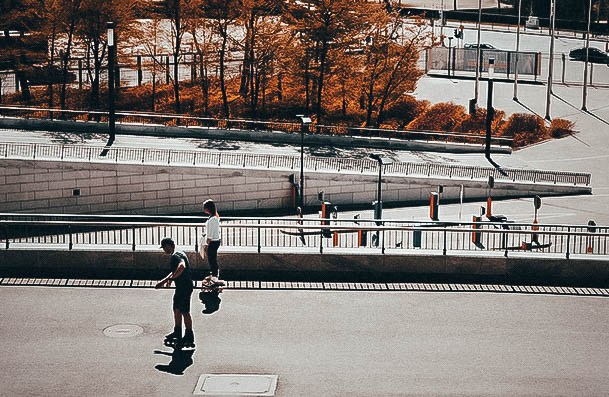 124. Skates And Skateboards
Whether in a roller-skating rink with disco lights, ice rink, or outdoors on the boardwalk, skating always rolls in a good time. Showcase your agility and endurance while teaching each other original moves and tricks. This physical activity is sure to make your hearts pump.
125. Candle Making
Increase the romance of your candlelit dinners by using candles the two of you worked together to make. Candle making kits can be purchased online or at a local craft store, and there are many instructional videos and guides on the Internet. Since you get to pick your own colors and fragrances, you can personalize your candles to have special significance to you and your partner.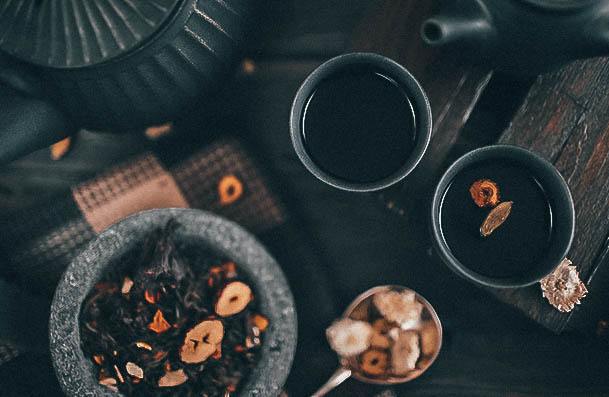 126. Teahouse Tea Time
Teahouses are whimsical and charming. Enjoying an afternoon tea paired with culinary delights in a soft and delicate atmosphere is what dreams are made of. Ask the server for a formal tea ceremony and dedicate it to you coming together in union for this exquisite date.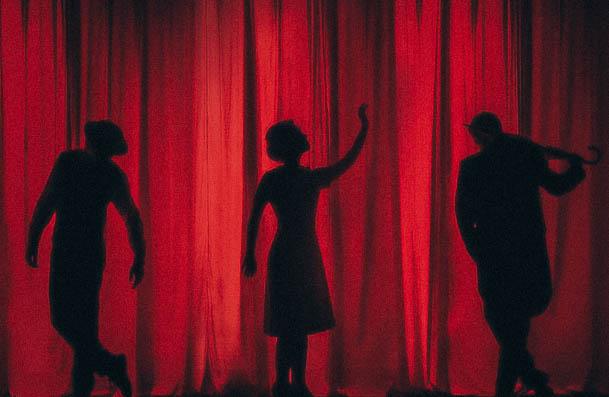 127. See a Musical or Play
Being in a theater together can be very romantic. This classic date idea doesn't go out of style. It can be quite exciting to see a performance. Some shows are accompanied by dinner and have different themes such as a murder mystery game.
128. Go on a scavenger hunt
If you start a scavenger hunt, you can take it anywhere you want to go. You could take your date to lunch, dinner, and a movie as part of the hunt. This is a fun way to hit the town, and it is an even better way for your date to find their engagement ring.
129. Escape rooms
Escape rooms are fun if you want to learn to work as a team. A lot of couples say that they would perform well on a gameshow or adventure show, and you can go to an escape room to solve riddles, solve problems, and get out in record time. The picture you take at the end of the escape room can hang in your new home after you get married.
130. Go to a demolition derby
A demolition derby is a guilty pleasure that you can enjoy with your date when you want to eat greasy food, scream at the cars as they crash, and buy a silly hat. Demolition derbies are a good way to have fun without doing anything formal.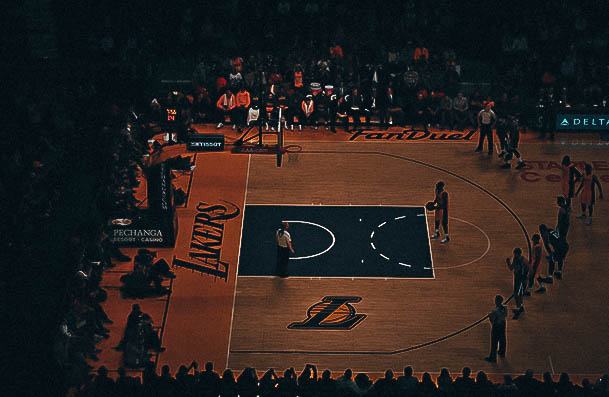 131. Sports Game
Cheer on your favorite professional team or find a local school game. This is an activity that lasts at least a whole afternoon. If you catch a basketball game, people from the audience can text messages to be displayed on the JumboTron.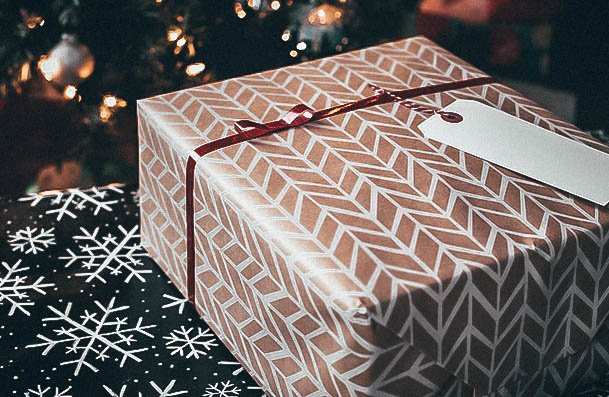 132. Shop for Gifts
If you're looking for gifts for family and friends, why not search for them together? A man that is patient while shopping scores huge points. Extra credit if he holds your purse. You can surprise him with a little gift of your own you pick for him.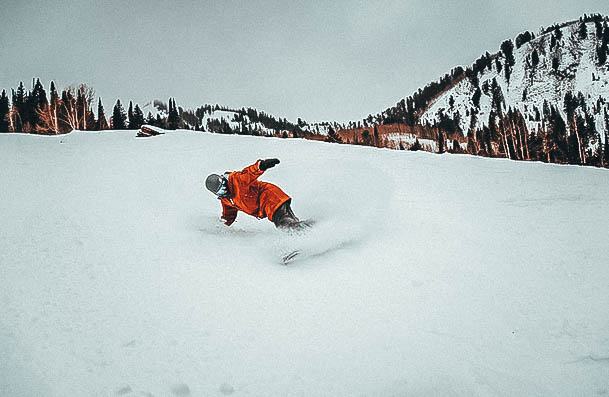 133. Indoor or outdoor Skiing/Snowboarding
Whether you're outdoors on a ski slope, or indoors on artificial snow in a Snowbahn, you can get your heart churning and your quads burning. Hopefully, you both have a passion for winter sports.
134. Local BINGO
Playing local bingo gives you a reason to laugh, and you can win money at the same time. You can see old couples that you want to emulate, and you can have a drink to make losing your money more fun.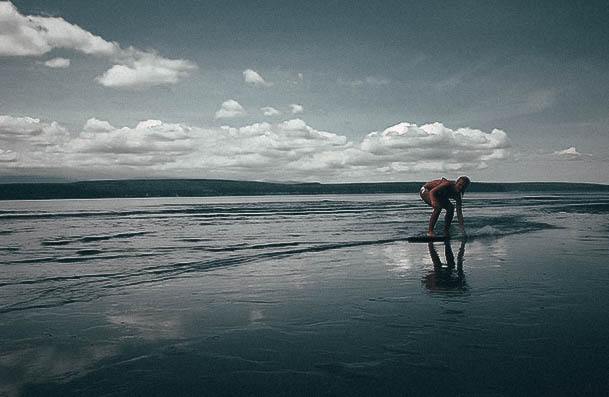 135. Skimboarding
You may be left with bumps and bruises, but you can always rub each other to make it all better. Skimboarding combines surfing and skateboarding. It requires quick reflexes and strong balance. Turn the day into a day at the beach and bring a snack basket.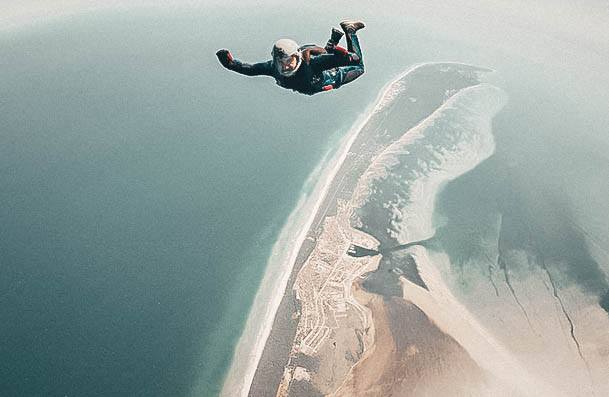 136. Skydiving
If this is your first time skydiving, it will be an experience you and your date will never forget. You may feel fear and freedom, smell the fresh air free from familiar scents, see the detail of the Earth with nothing but air between you and the ground, and hear the loud rush of wind before the quiet that comes when the parachute opens.
137. Eat take-out by candlelight at home
Take-out by candlelight is simple, romantic, and allows you to stay in all night. You can even watch a move to make it more fun.
138. Disc golf
Disc golf is more fun than playing golf because it is easier. Plus, you can explore the park where disc golf is set up. Some local parks have disc golf, and you might see animals, meet friends, and have a picnic when it is all over.
139. Go grocery shopping together
Grocery shopping might not sound like a date, but it can be a fun time for both of you. all the food that you buy can be used to make a special dinner, and that could be an amazing bonding experience that you will never forget.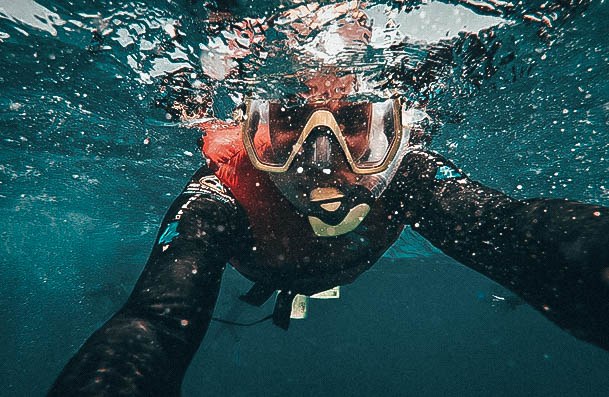 140. Snorkeling
Showcase your swimming skills in paradise. Be in awe of the vibrant colors and species of marine wildlife that awaits beneath the surface. Capture photographs with your aquatic camera and see gorgeous shallow reefs that give you a once-in-a-lifetime experience. Taking this journey together makes amazing memories!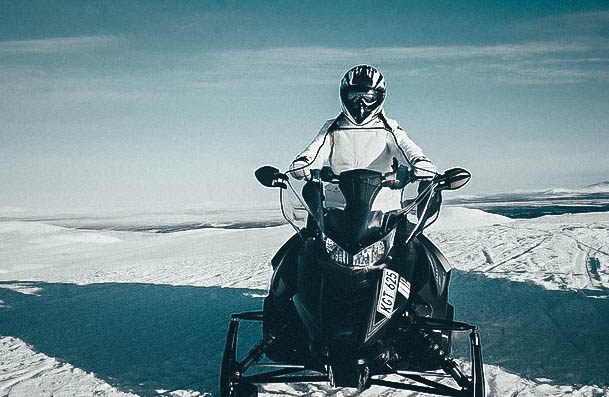 141. Snowmobile Tour
Get cozy together on the snow in a winter adventure. Experience the wilderness and get your fix for speed on a beautiful white landscape. Whiz through vista points, frozen lakes, and alpine valleys. After your trip, cuddle next to the fire with a cup of hot chocolate.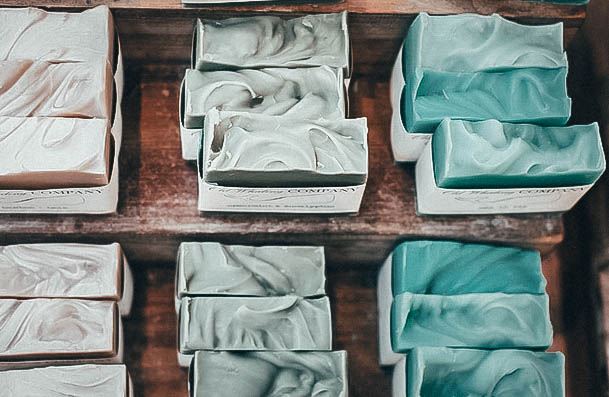 142. Try Soap Making
This hands-on luxurious activity will stimulate your senses and artistic side. Get creative and make a bar of soap with your signature touch. Use botanicals and essential oils to enjoy aromatherapy together. Who knows where you'll end up using your work of art!
143. Karaoke
Whether you have the voice of an angel or are completely tone-deaf, standing up and singing in front of a crowd or just each other can be a blast. If you have no desire to sing, you can still have a good time watching, cheering for, and laughing at the other performances.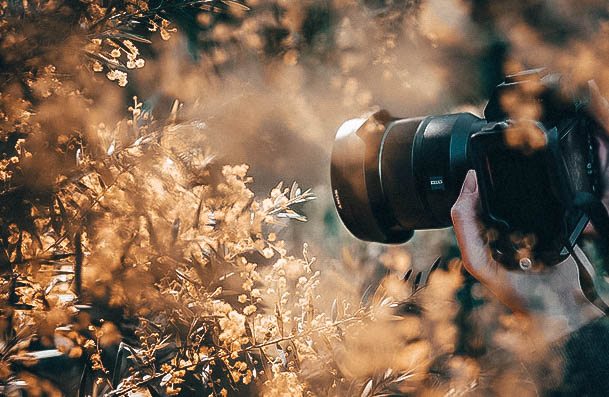 144. Photography Class
A photography class or tour is a good way to learn how to take nice pictures and see the sights in your town. You might not have seen most of the locations on your photography tour, and you will walk away with original photographs you took yourself.
145. Hobby Swap "Spend an afternoon sharing your talents and hobbies."
One of the great things about dating is that you get exposed to many new ideas and activities as you share each other's likes and dislikes. By swapping hobbies for an afternoon, you may find a new pastime to enjoy and you will get to know your partner better.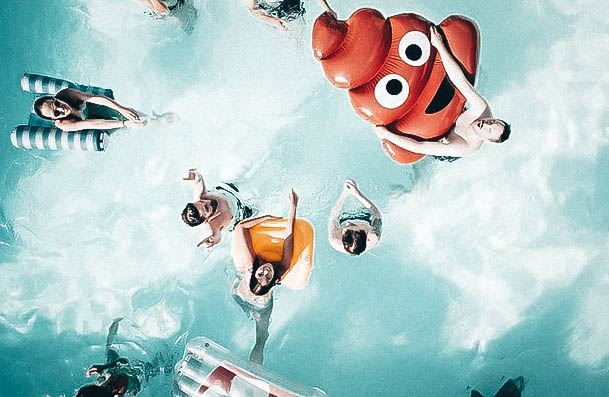 146. Have a pool party
A pool party is a perfect date because you can lay by the pool, grill, make out in the pool, and get a tan. You will be stunned by your date in their swimsuit, and you can even play games by the pool or in the pool to make it more fun. Some people will even watch a movie while floating in the pool.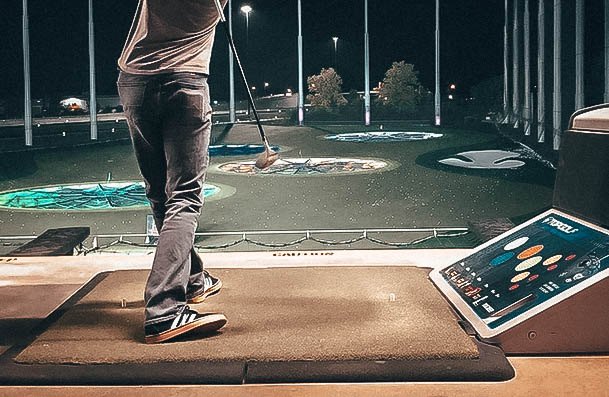 147. Top golf
When you go to Top Golf, you can do more than hit the putting green or driving range. You can have dinner, have a few drinks, play arcade games, and have a good time with no pressure.
148. Pretend Power Outages
This date idea allows you to escape the tyranny of technology temporarily. You can read to each other by candlelight or shine a flashlight on your face and tell some scary stories. You might also want to turn off your phones to avoid distractions and focus only on your partner.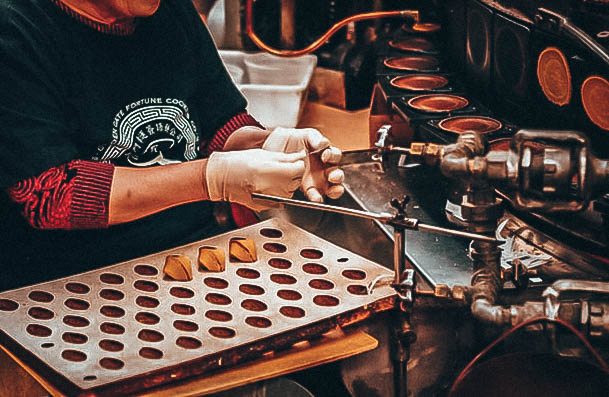 149. Food factory tour
If you can take a tour of a food factory, you are creating memories that most people will never have. You can learn how your favorite chocolate bar is made, you can taste the bars as they are being made, and you can buy memorabilia in the gift shop afterward.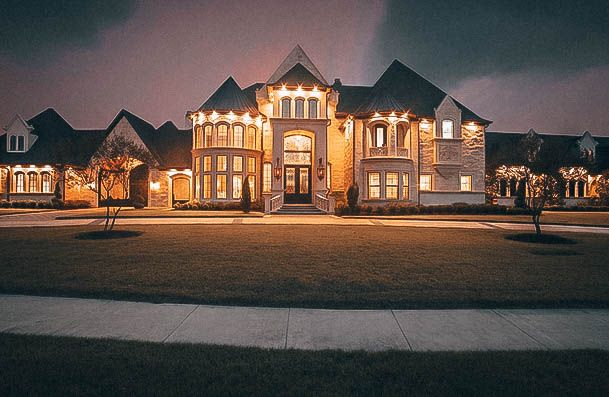 150. Tour Open Houses
You and your date can roleplay that you are homebuyers looking to purchase your first house. Tour open houses and discuss what you like about the house and would want in your dream home and laugh about the things you find ugly or absurd. Maybe this will turn out to be practice for when the two of you do buy a house together!
151. Watch a Movie at Home
Going out for dinner and a movie is a cliché date idea. Moving the same date to the comfort of your home has many advantages. You can pause the movie whenever you want so you don't have to miss a scene for a bathroom break or to get a refill on your beverage. Most importantly, you have more privacy and won't bother other movie-goers with your extracurricular activities.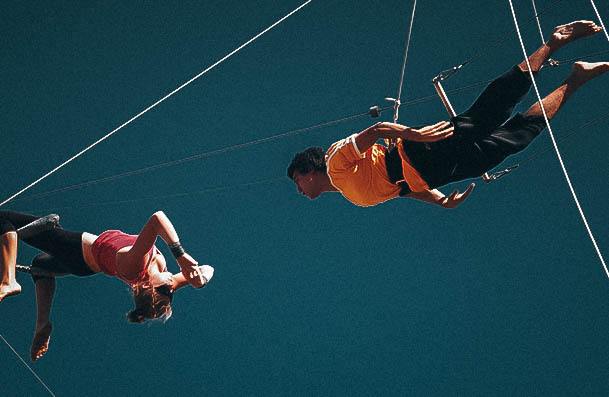 152. Try flying trapeze
If you want to learn the flying trapeze, you can actually go to a school to learn how to do it. Find the local circus or acrobatic school, sign up for a lesson, and you can learn how to perform on the trapeze while laughing and having a good time.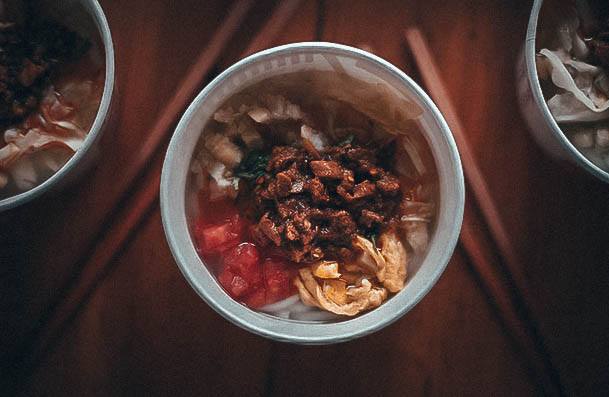 153. Try a New Foreign Restaurant
Trying a new cuisine neither of you has tried will bring excitement and novelty to a traditional dinner date. Sharing food is an essential part of a couple. It is important that although you may have different tastes, you can find common ground on the table.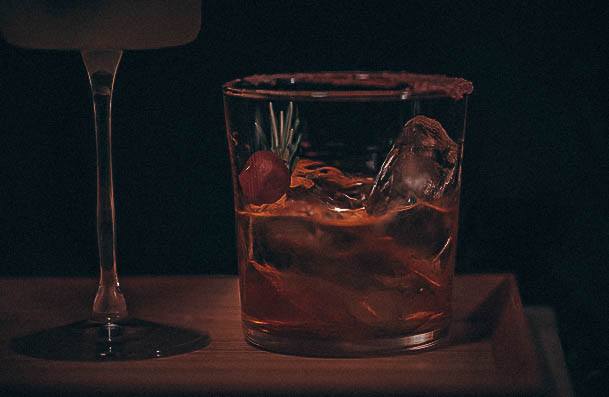 154. Mixology Class
Learning to be your own bartender can benefit the two of you long after the classes are done. Instead of settling for a cheap beer at home, you will be able to mix up the perfect whiskey sour or strawberry daiquiri to sip with your partner. Be careful, stocking your own bar can get quite expensive!
155. Make Homemade Patio Drinks
A little mixology goes a long way when you add your special touch. Look up your favorite drink recipes. Serve in decorative glasses with attractive garnishes. Sipping drinks in the patio makes for a simple and intimate time alone.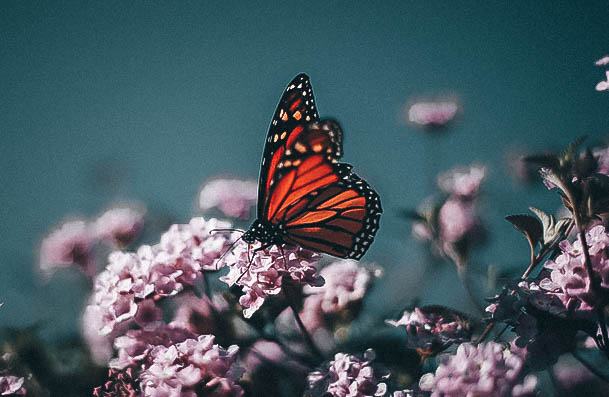 156. Butterfly garden
Butterfly gardens are very popular. You can go to a large butterfly garden and take a tour, or you might go to a local butterfly garden for a picnic. You can even take a manual and snap photos of all the butterflies you see during your date.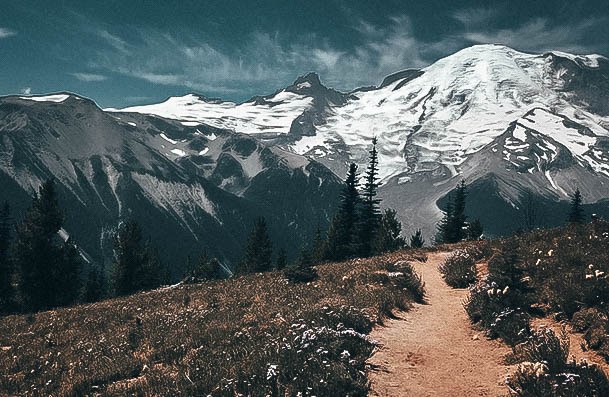 157. Explore a local national or state park
If there are national or state parks near your home, you will find historic monuments, hiking trails, and roads. You can explore the area on several different dates, and you will learn new things about the park every time you go. You can even have a picnic there when you have been hiking or drove through the park.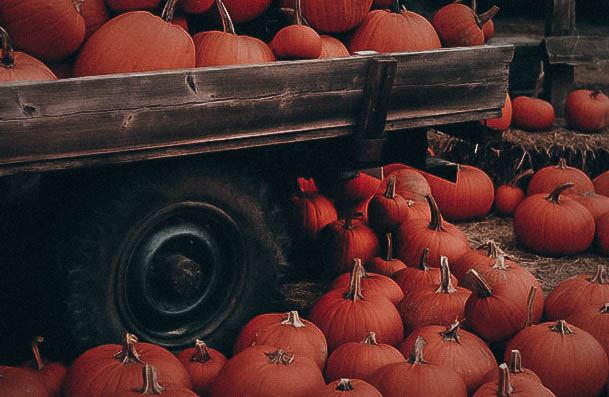 158. Pumpkin Patch or Haunted House
Halloween is a playful time of year to enjoy with your honey. Visit a pumpkin patch to pick the best carving pumpkins to design at home. Or, get crazy and dress up for a haunted house. If you get scared, you can jump tightly into his arms.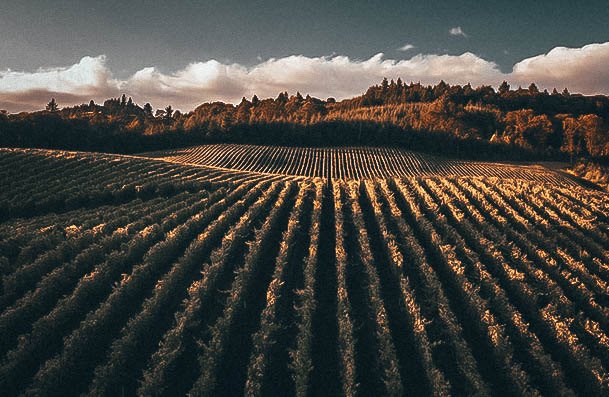 159. Wine Tasting; Visit a Vineyard
Whether going to the source itself by visiting a vineyard or taking the more approachable route and visiting a wine bar, you cannot lose with a wine tasting date. Try to pick a place with the right mood. If you are not a wine connoisseur, pick a place with a sommelier to guide you.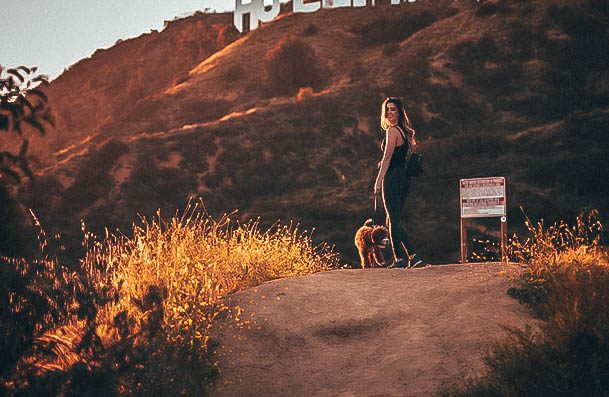 160. Volunteer to Walk a Dog from a Local Shelter
This great date idea combines getting to be in the great outdoors with enjoying the companionship of man's best friend. You also get the satisfaction of knowing you are helping both the dog and the shelter volunteers. If you do not fall in love with your date, maybe you will fall in love with your four-legged friend!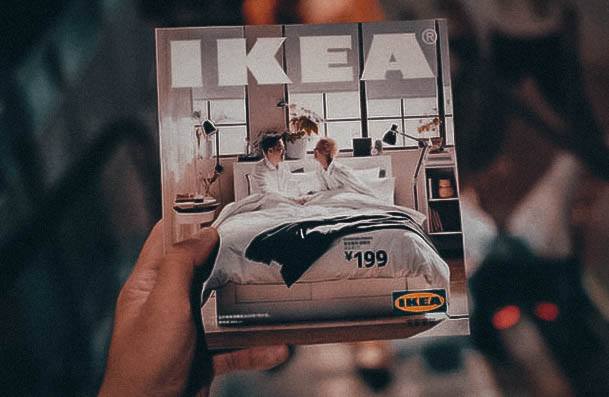 161. Rummage around IKEA
The path through an IKEA store ensures that you pass by nearly every item they are selling. What oddities might you and your partner discover? You can find unique décor, stylish dishware, new lighting, and modern furniture. Pick out something together to keep as a memento of your date, or buy a new piece of furniture that the two of you can attempt to assemble together at home.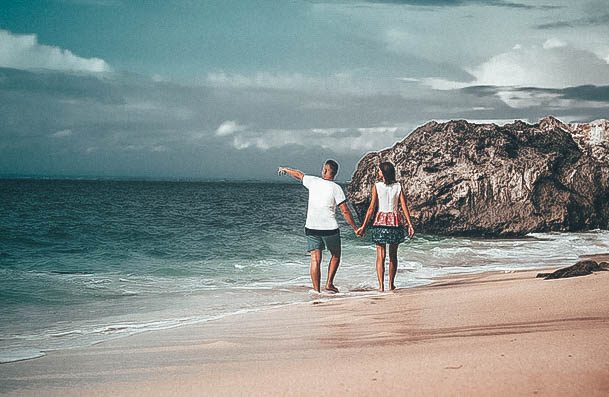 162. Walk the beach
Walking on the beach is one of the ideal dates that everyone grows up wanting to go on. You should find a nice beach, take a walk, go to dinner, and make a fire on the beach for dessert and watching the stars. In fact, you can stay on the beach most of the day as part of your date.
163. Eat at a Food Truck Park
Do you and your partner ever struggle to agree on where to go out to eat? A food truck park is the perfect solution. Each of you can pick out whatever you like from the wide variety of foods available. Food truck parks also offer the perfect opportunity to be adventurous together and try new, exotic foods. Best of all, eating from a food truck usually costs much less than eating at a sit-down restaurant.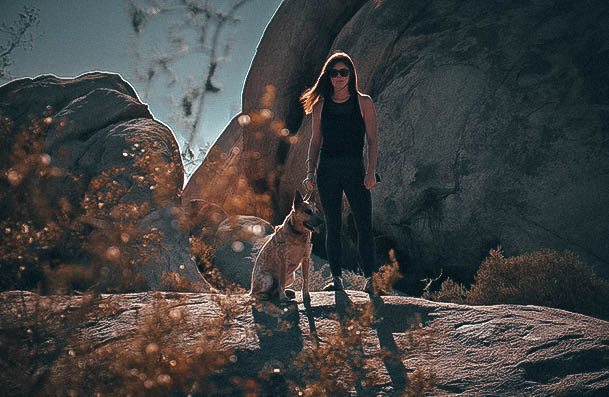 164. Take Dog for a Walk or the Dog Park
Bond with your pooch and with each other. Hopefully, you are both dog people and like to run around outside. If this is something you have in common, it will be an amazing connection, especially if you currently have pets.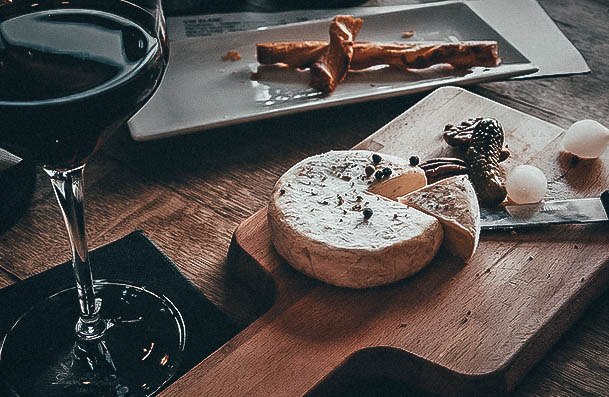 165. Have a Wine and Cheese Night
There are nearly as many varieties of cheeses as there are vintages of wine. To elevate your wine and cheese night, spend a little time researching must-try pairings, then go shopping together for your selections. For more variety, you can invite friends and ask them to bring their favorite wine.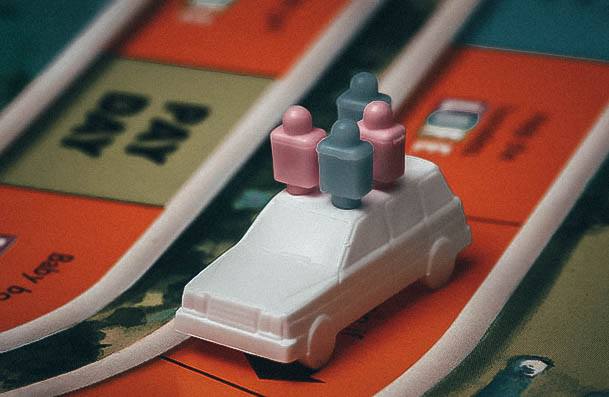 167. Board Game Night
While you could certainly have a lot of fun playing the classics (especially if you place playful bets on the outcome!), there has been a veritable renaissance in board games recently. Some will have you rolling on the floor laughing while others will need you to frantically brainstorm together to figure out a winning strategy.
168. Thrift Shopping for Outfits
You could pick out crazy outfits for each other, then chuckle at the funny looks you get from other people when you wear them at the restaurant. Alternately, this could be your chance to dress your man just the way you want him to look. Hopefully he picks something cute for you!
169. Take a Short Education Course (Ted Talks, Community Workshops, etc.)
Sharpen your mind and strengthen your relationship by taking a class together. Whether you want to learn about what science has to say about motivation, what happened during the French Revolution, or how to keep your skin looking young, there is a course available for you. You can watch online or sign up for an in-person class.
Even more date ideas

170. White water rafting
171. Hang out at the creek and skip rocks
172. Book a local luxury hotel room
173. Watch the sunset together
174. Babysit together
175. Have a multi-venue date
176. Tennis match
178. Couple's Chili cook off
179. Snowball fight with hot coco after
180. Rockhounding out in nature
181. Mineral and gem shows
182. Craftmanship classes such as woodworking or welding
183. Farm or ranch tours. Think alpacas, goats, and so on.
184. Homesteading or gardening classes
185. Orchard visit; pick your own fruit from the trees. (Bake an apple pie together afterwards)