Many of us get stuck doing the same things day after day. If you're feeling like all you do is sleep, eat, work and repeat, you need a hobby.
Look at what you know you like to do and let that guide you to something new. If you already like an aspect of it, you'll have a better chance at making your new hobby stick and have fun while you do it!
Are you trying to be more active? How about looking for a better way to relax? These are great ways to zero in on what will keep you engaged.
Are you looking to be more social? If you have a hobby you like, why not do it with others?
Being around people with the same interests can increase the joy from that activity, and you may make some friends in the process. Win, win!
Best Hobbies For Women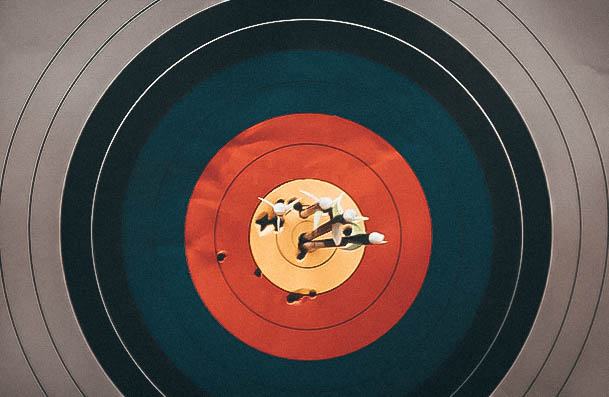 1. Archery
Archery has been around for ages, and for good reason. It was originally used to hunt and to engage in combat. These days, it is done as a recreational sport. Archery helps you learn coordination and patience. It is also great for your physical health, helping you burn calories and build strength. If you want to learn archery, you can either get an instructor or teach yourself. Look up archery ranges near you.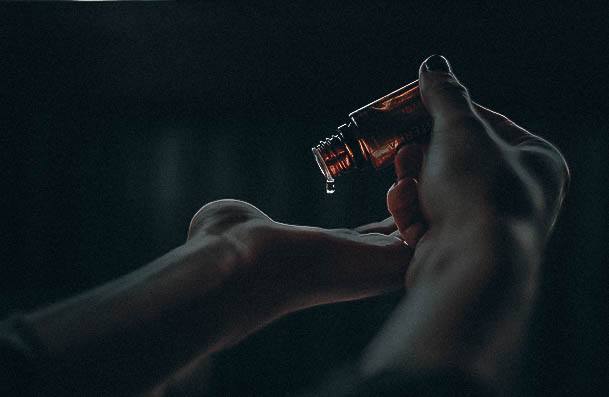 2. Aromatherapy
Do you have a particularly strong sense of smell? Perhaps, by taking a quick whiff of a scent, you're able to tell your friends exactly where the scent stems from? Then aromatherapy might be a great hobby for you. Understanding how scent affects the mind–and thus one's mood–is a powerful piece of knowledge. You can hone your scenting skills and adapt them for a greater purpose. Help others through aromatherapy.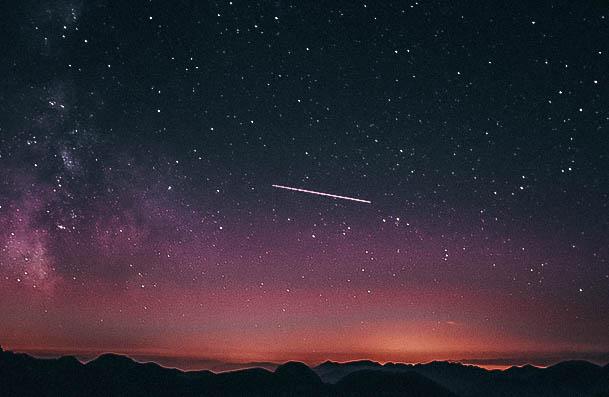 3. Astronomy
Have you ever looked up at the night sky and wondered what mysteries it holds? You could be the one to solve those mysteries. Astronomy is the study of celestial objects and phenomena. Getting started with astronomy is easy, cheap, and can be done in your own backyard. All you need are your eyes, a guide to the stars, and the night sky. Later, you can progress to using binoculars or a telescope.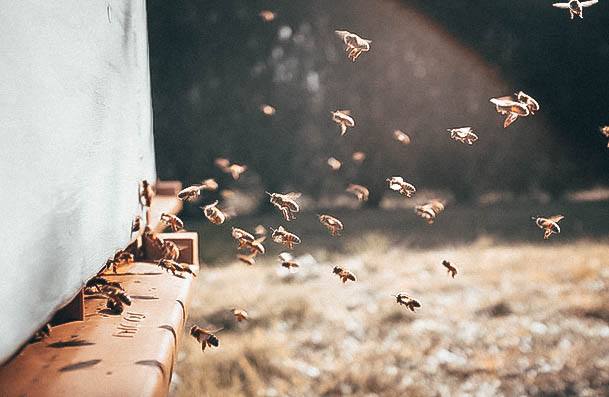 4. Beekeeping
There are many good reasons to keep bees. Honeybees are declining in numbers, and we need them to pollinate our flowers and crops. Keeping bees will help raise the bee population. Bees can also provide you with honey and wax. You can eat the honey or sell it. The wax can be used to make body products such as candles and lip balm. Study up on bees and start setting up a beehive.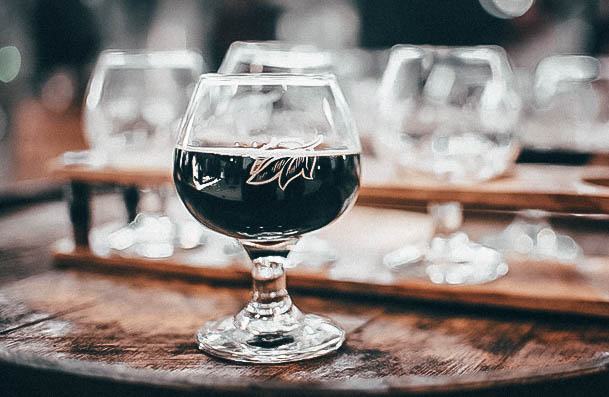 5. Beer Brewing
If you love to drink beer, this is the perfect hobby for you. You can create beer perfectly tailored to your own taste by brewing it yourself. Creating the perfect beer requires artistic talent and scientific knowledge. The beer is your masterpiece, and the science is what will help you create it. How many people can say they are both an artist and a scientist? So, grab a book and start brewing!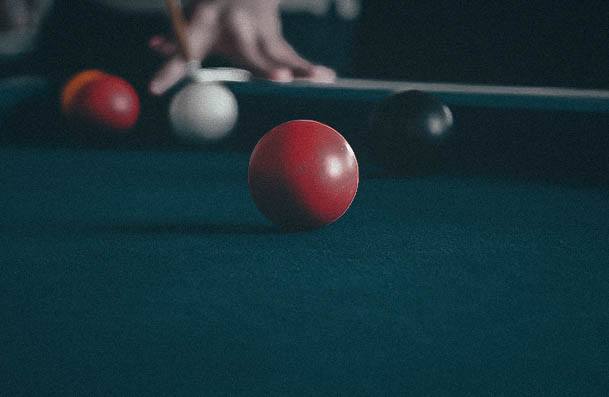 6. Billiards
Billiards is a fun way to pass time with your friends. It will create a bit of healthy competition for your friend group. Billiards is not only relaxing, but it will also help you build focus and critical thinking skills. You don't need to own a billiard table to play billiards, you can visit a billiard hall to play. If you like it enough, you can purchase a billiard table for your home.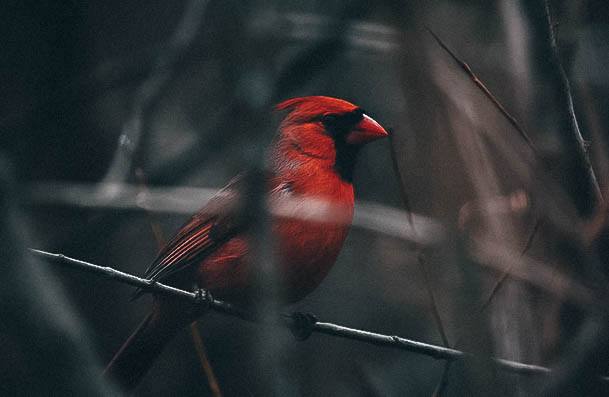 7. Birdwatching
Birdwatching is a hobby that you could spend your entire life doing and still never see every single bird. There are about 18,000 species of birds. You could see a new species of bird and not even be aware of it, as many look similar and will interbreed with other species. You don't even have to travel, you can birdwatch in your own backyard.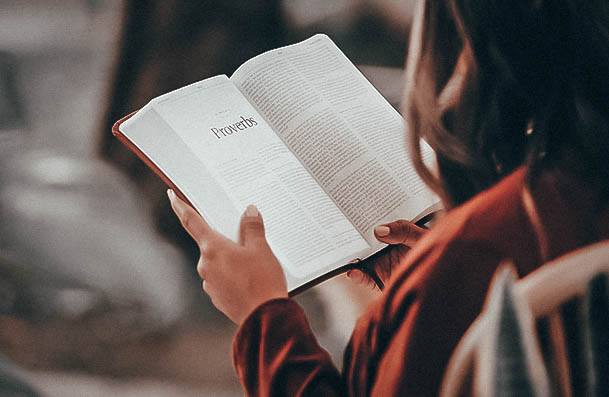 8. Book Reading
One of the oldest hobbies in the world, reading books is a favorite past time and with good reason. It helps sharpen the mind and provides an escape. With plenty of genres and topics to read, you don't have to worry about becoming bored with this hobby. Become swept away by a romance, attempt to figure out a murder mystery before the final page, or even hone your bravery with horror genres.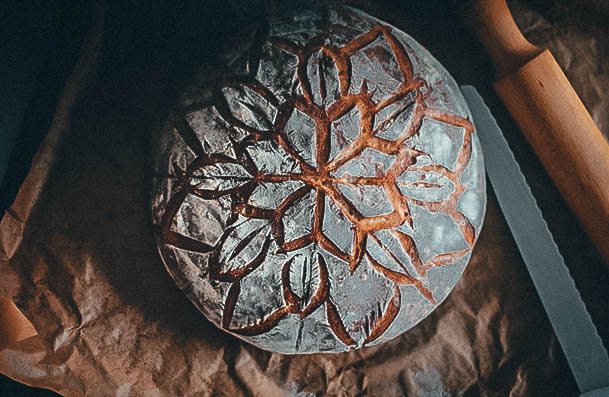 9. Bread Making
Bread is not only tasty, but it's also fun to make. There are many different flavors and types of bread to make. You can even make food hybrids, like banana bread waffles. The food combinations with bread are endless. It is rewarding to watch your yeast rise and then to bake your dough in the oven to make a delicious loaf of bread. Grab a recipe or cookbook and get started baking.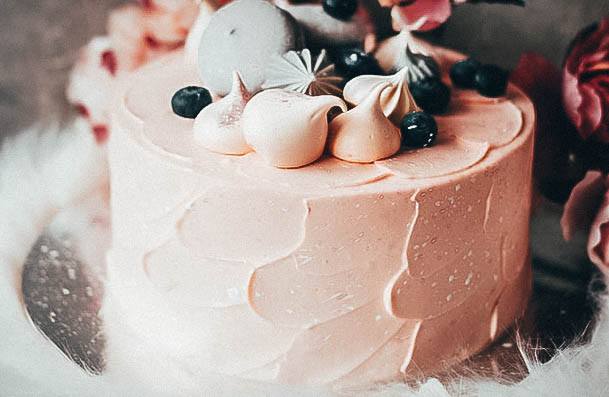 10. Cake Decorating
Even if you're not particularly good at baking, you can still make a hobby out of cake decorating! Baking and cake decorating are honed with time and practice. Even if your cakes come out looking terrible, you can still enjoy the delicious creations that you make! As you hone your skills, you can also become more creative and try new and innovative things that might change the baking world forever.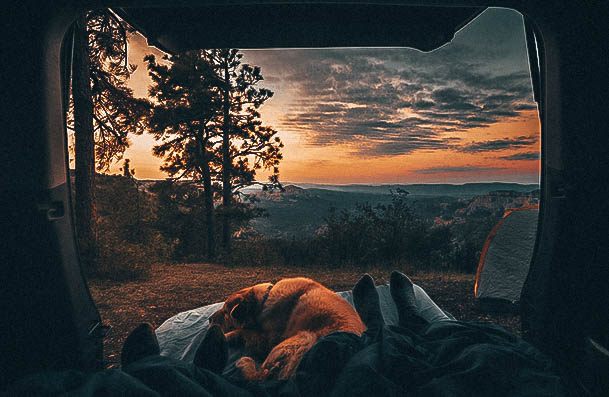 11. Camping
There are countless benefits to camping. It allows you to reconnect with nature and escape the digital world for a few days. Technology can be toxic to your mental health, so you'll feel more mentally sound being surrounded by nature. You also learn valuable survival skills, such as building a campfire, setting up a tent, fishing, and so on. Since camping requires a lot of physical activity, you'll also get some valuable exercise.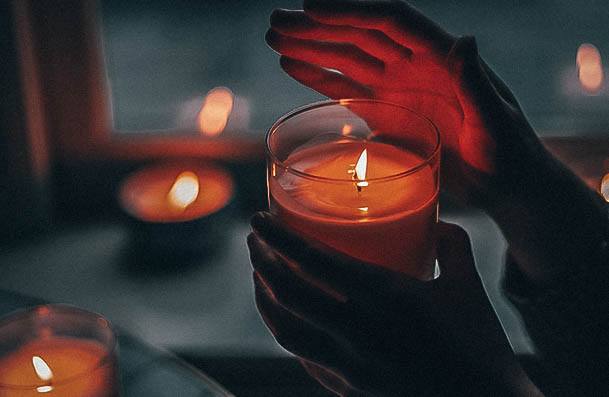 12. Candle Making
This hobby pits understanding scents and small-time chemical reactions to create a candle. The process is a slow one that requires a lot of dedication and tinkering. Overall, it's quite easy to make a candle, so you'll have a lot of fun playing around with different scents to create the perfect candle. Share this hobby with friends and family and offer them a personal gift that you created all by yourself.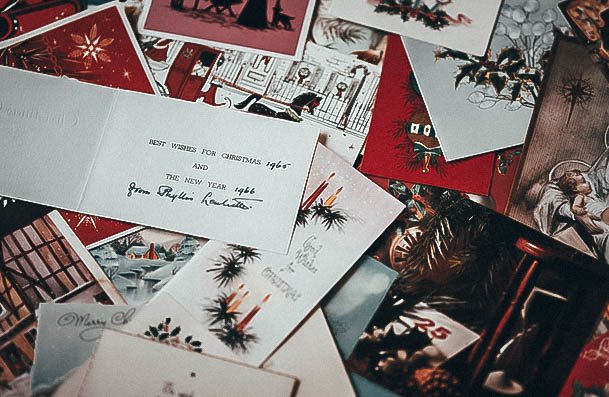 13. Card Making
Cards are a way to remind people how much you love them. We give people cards on holidays or special events such as weddings. What better way to show someone you love them than to handmake a card just for them? If you really love making cards, you could also get a penpal to make cards for. Making cards is easy and inexpensive. Just fold a piece of paper and get started.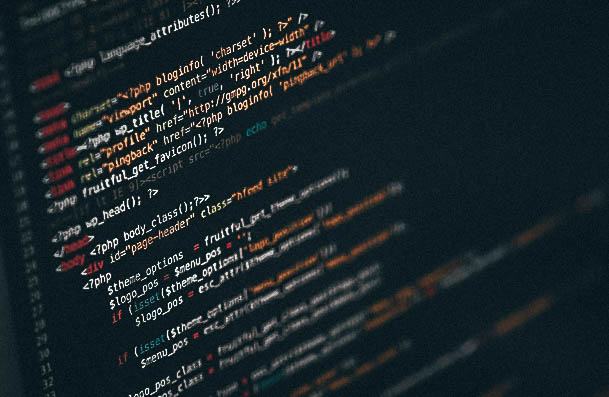 14. HTML And CSS Coding
Coding is a useful skill to have. The world is becoming more reliant on the internet to socialize, conduct business, spread news, and more. However, none of this online interaction is possible without coding. You can be a part of something bigger by learning HTML and CSS coding. There are many tutorials on how to get started. HTML and CSS Coding are easy to learn, so give it a try.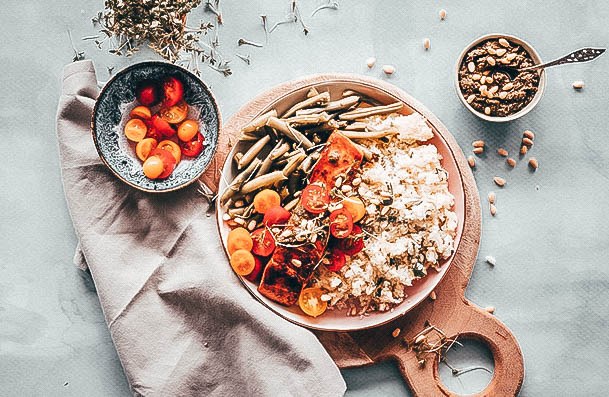 15. Cooking
If you're tired of eating frozen meals, then it may be time to try your hand at learning how to cook. Not only does learning how to cook save you money in the long-run, but it also can open up an entirely new world to you. Different meals, flavors, textures can all be yours to explore. You may just create an entirely new recipe that becomes a staple for your future family gatherings.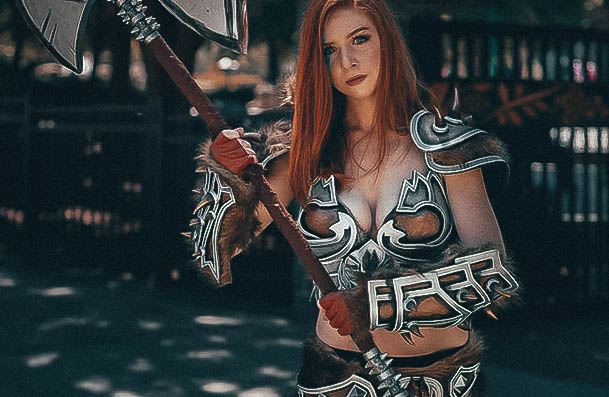 16. Cosplay
Have you ever wished you were someone else? With cosplay, you can be. You can dress up and roleplay as your favorite character from a show, movie, comic book, video game, and more. There are professional costumes you can purchase or you can create your own outfit from scratch. You can also purchase wigs and makeup to complete the look. If you are good enough at cosplay, you could gain a large following.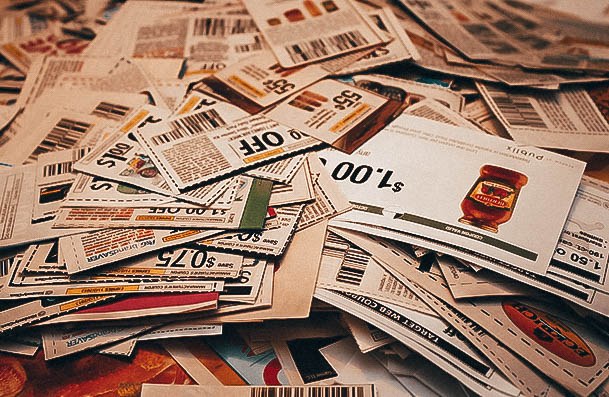 17. Couponing
It always feels good to save money by buying something on sale. If you love saving money and going shopping, consider taking up couponing. Seeing all the money you will be saving from couponing will be satisfying. Shopping will turn into a fun challenge as you try to find the best deals with your coupons. Coupons are easy to find online. Grab some scissors, find your favorite coupons, and save some money shopping.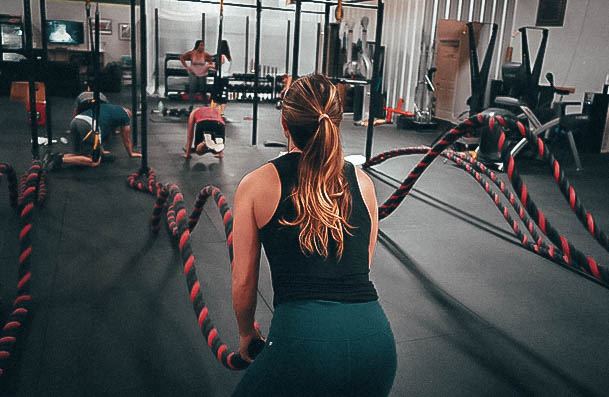 18. Crossfit
This fitness regimen is a great way to lose weight and tone your body. Crossfit not only teaches you effective exercise routines, but it also teaches you how to have a more nutritious diet. It is extra effective because Crossfit is specifically tailored to each individual. The workouts are constantly changing, so it will never feel repetitive and dull. Due to Crossfit's flexible nature, it's a great place for beginners to start exercising.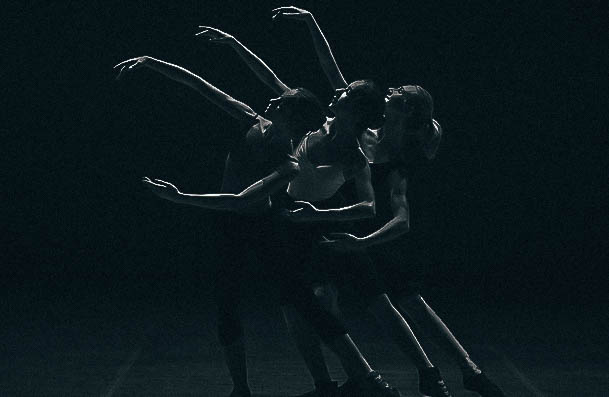 19. Dancing
Perhaps you want a hobby that will also keep you fit. Dancing is a great way to do just that. Mixing fun and fitness, dancing can keep your heart pumping while making you laugh. Best done with friends or a partner, dancing can improve your flexibility, balance, stamina, and endurance. It can also help you make new friends and provide you with new challenges. There are plenty of different dances to learn.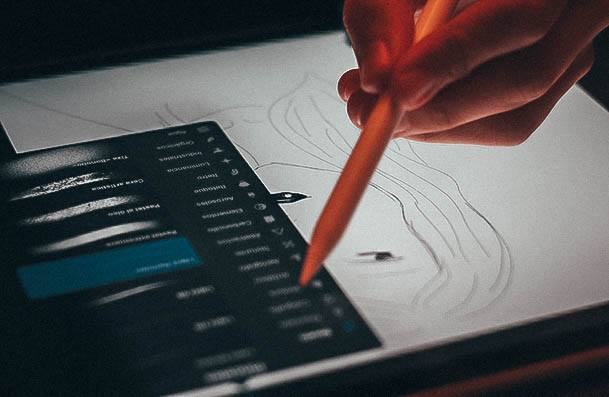 20. Digital Illustrating
Not all art has to be done with physical materials. Sometimes you can create amazing artwork with digital technology. This is the world of digital illustration. The beauty of this art form is that there is no mess left over to clean up. You can also edit and alter your art in ways paint and paintbrushes never could. If you are good enough, you can also get paid for your digital illustrations.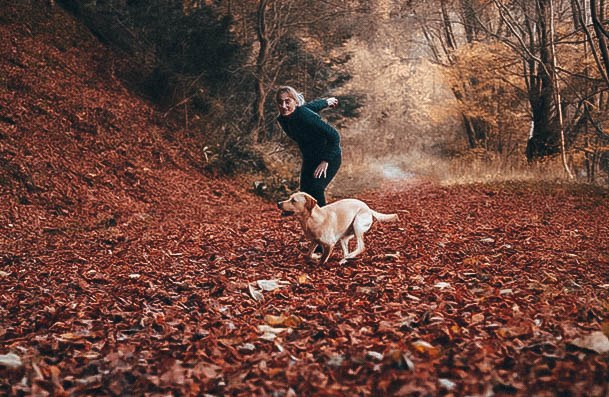 21. Dog Training And Walking
For those who love dogs, then you might want to consider a hobby that involves training or walking them. Walking dogs allows you a chance to get outside and get some fresh air. Training, on the other hand, involves you learning canine behavior. This careful study can keep your mind sharp. It's almost like learning a new language. With that understanding, you can help dogs become calmer for their owners at home.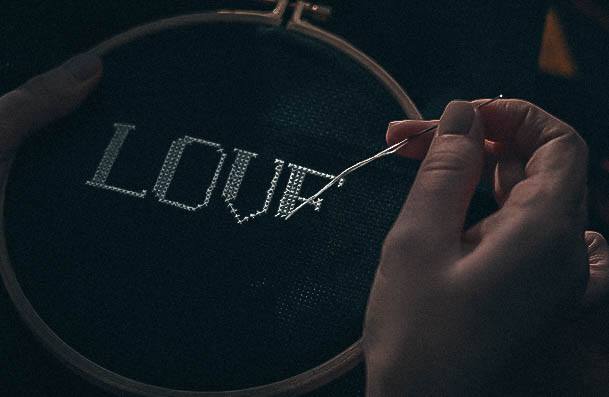 22. Embroidery
An old hobby, embroidery involves careful stitching into a fabric that creates a beautiful design. If you have always wanted to try sewing or doing something with sewing, then embroidery could be a great place to start. It teaches you all of the elements of sewing while allowing you to unleash your creativity. You'll be able to hone your focus and attention to detail with each project that you begin and finish.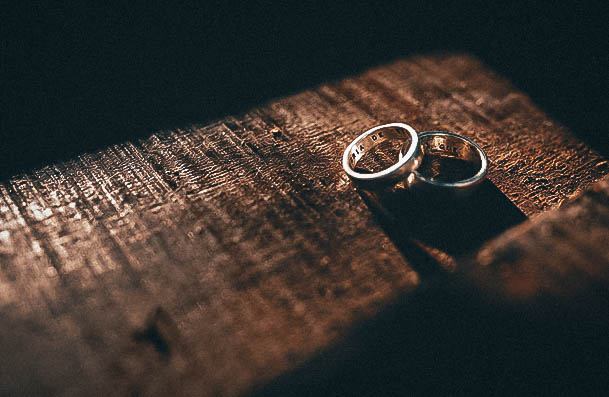 23. Engraving
While engraving wood might seem simple, it's actually a lot more complicated than it looks. There are many different methods to cutting wood. Different tools and wood can have different effects. Engraving wood requires patience and research. However, the end result is a gorgeous, rustic piece of woodwork. You can create beautiful home decor, make signs for events, and more. If you become good enough, you can sell your work to other people.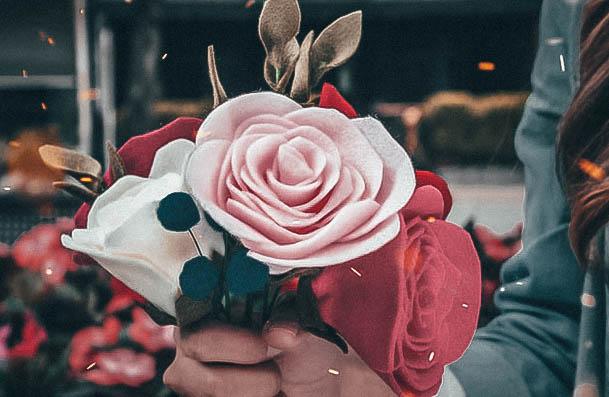 24. Felting
The sensation of felt is pleasant against the skin. It's why many women have taken up felting, the practice of creating items with felt. It requires a careful understanding of the tools used with felting as well as the techniques. You're able to hone your skills and improve your concentration. It also allows you to unleash your creativity. You can make practically anything out of felt with a little bit of determination.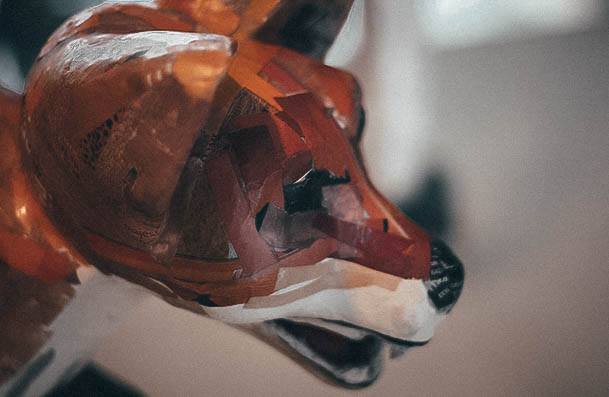 25. Papier-mâché
This art method is a great way to create sculptures, masks, dolls, and more. It is easy and cheap. You just need paper, adhesive, and balloons. Creating Papier-mâché can be messy and time-consuming, though. However, the feeling you get when you finish your project is deeply satisfying. Despite being made from paper, Papier-mâché creates sturdy pieces of art. It is easy to get started with Papier-mâché, so why not give it a try?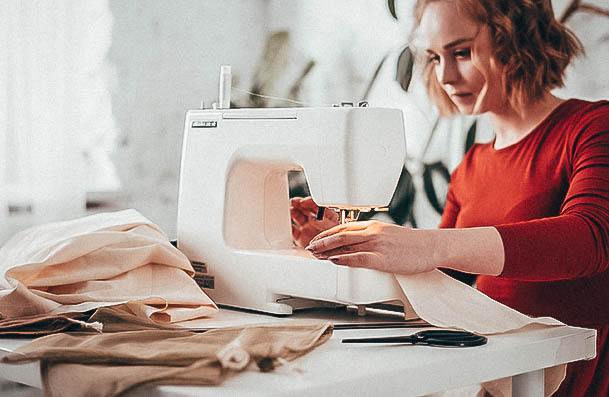 26. Sewing
This hobby isn't just a lot of fun to learn, it can also be extremely practical. Stop throwing away shirts and pants that lose a button. By learning how to sew, you can easily repair your clothes instead. Sewing can even help you transform into other hobbies. You can sew patterns together for cosplayers and other costume wearers. Learning to sew can open up a whole new world to you. Try it today.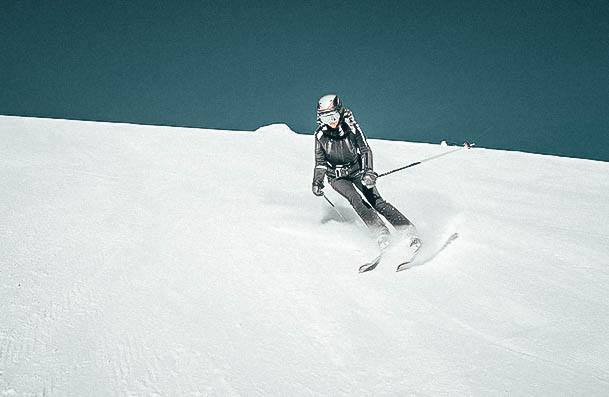 27. Skiing
Skiing (or snowboarding) is not only fun, but it's also great for your body. It improves your heart health and your circulation. It also builds muscle strength, especially in your legs. Skiing downhill can also improve your balance. The benefits are endless, and it lets you get valuable outside time in the winter. You must be careful not to injure yourself, though. When starting off, it's best to take skiing lessons with a ski instructor.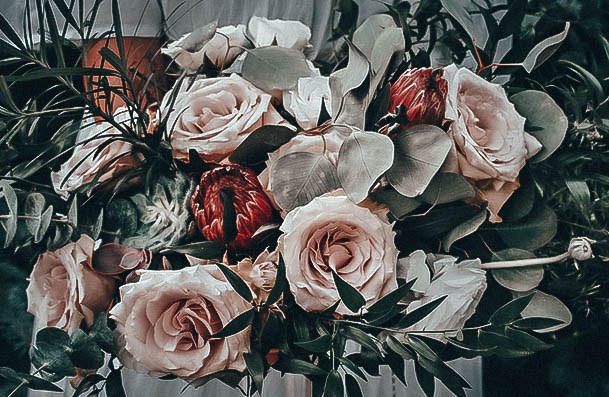 28. Flower Arranging
Do you have a particular eye for detail and color? Then flower arranging might be a great hobby for you. Whether it's in a garden, a shop, or any other area that involves flowers, you can carefully design and arrange flowers until they create a masterpiece of color. A professional flower arranger doesn't just play with colors either. Shape, sound, and scent are also considered for incredible flower arrangement pieces. Challenge yourself.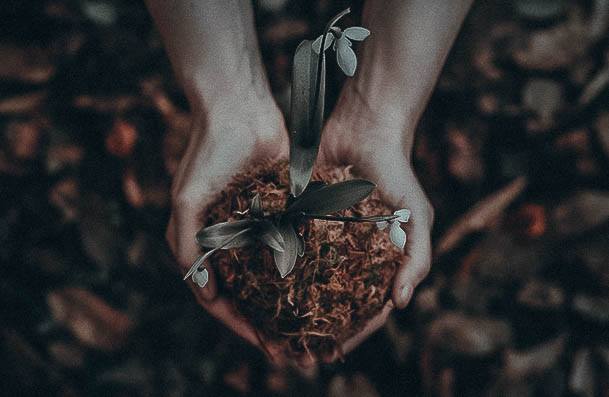 29. Gardening
While you may get into gardening with a desire to plant beautiful flowers, you may be surprised at just how physically demanding caring for a garden is. Gardening can provide you with plenty of exercise. It also allows you to grow food that can feed your family or provide delicious herbs and spices to liven up your cooking. Whether you want beautiful flowers or practical vegetables, gardening can be a life-sustaining hobby.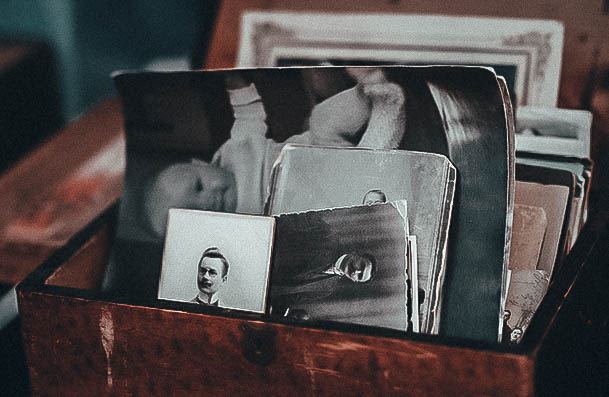 30. Genealogy
If history is something that you enjoy learning, then why not make a hobby out of learning your own history? Genealogy is the careful art of tracing through your roots. It requires detective skills and a whole lot of patience. You may have to travel to local libraries to look through their local newspapers for information about your family. Genealogy is a passion project that can be continued for several generations to come.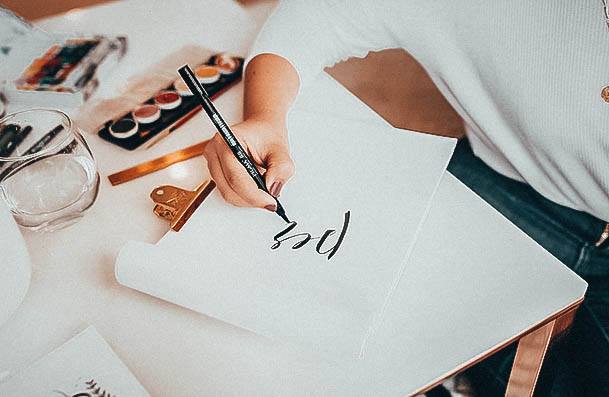 31. Hand Lettering And Calligraphy
You can turn your handwriting into art by learning hand lettering and calligraphy. This ability can be incorporated into your art or your business. It can save you money on events like weddings by creating your own cards and envelopes. Or you could make money by creating cards and envelopes for other people. Getting started on hand lettering and calligraphy is inexpensive and easy, so what are you waiting for?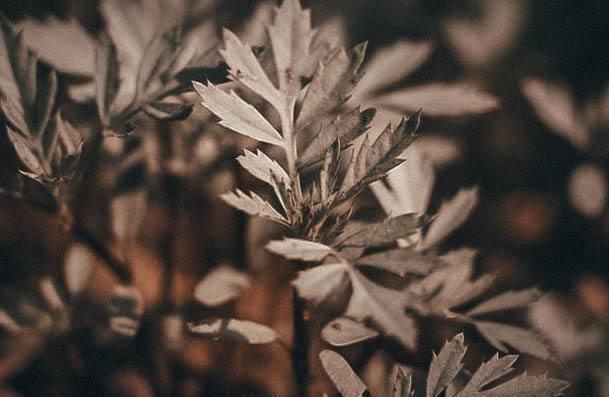 32. Indoor Herb Growing
Herbs can add flavor to your food. They also can be used for their healing properties. Whatever use you might have for your herbs, you can grow them yourself indoors. Growing herbs indoors is convenient and allows you to keep a close eye on them. They also make a nice decoration for your house. When starting off, look for starter plants and pick a more simple herb to grow, like basil.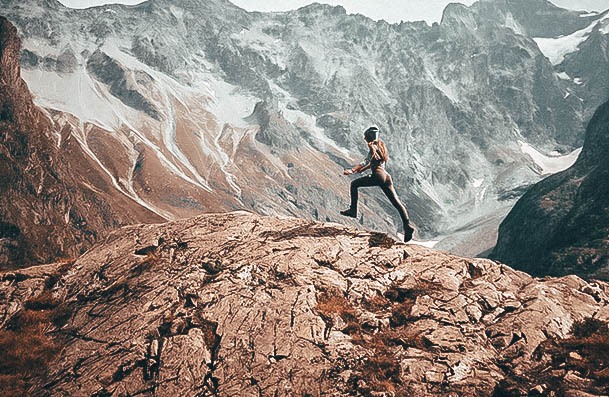 33. Hiking
People hike not just because it helps keep them fit, but also because it allows them to tune in with nature. Too often, people are bogged down by their jobs and electronics. Hiking goes back to the basics. It's just you and the outdoors. The best thing about hiking is that you don't have to be incredibly fit to begin. Anyone can hike. All it requires is that you take it one day at a time.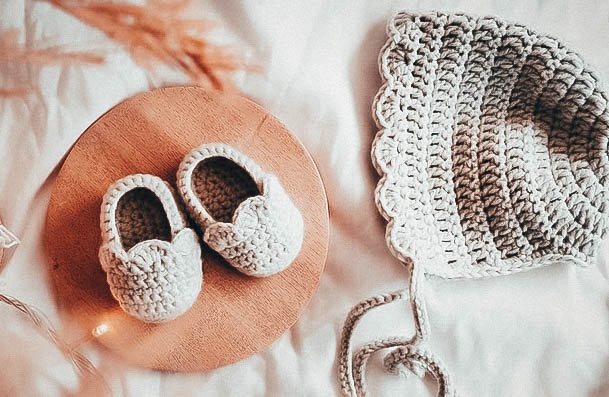 34. Crocheting
For those who love to make their hobbies all about giving back, crocheting should definitely be included in your list. Learning how to crochet allows you to make all sorts of different things. Those items could then be gifted to friends and family. You can even make items for various charities and organizations. The hobby, itself, will teach you patience and attention to detail. The more you learn, the more you can implement new techniques.
35. Movie Reviewing
Everybody loves to talk about movies. We will go on about what we loved, what we hated, what we did not see coming, and so on. People will even stay off social media to avoid spoilers because people will talk so much about movies. You can turn your opinions into a hobby by becoming a movie reviewer. You can let people know what movies they should see and what they should avoid.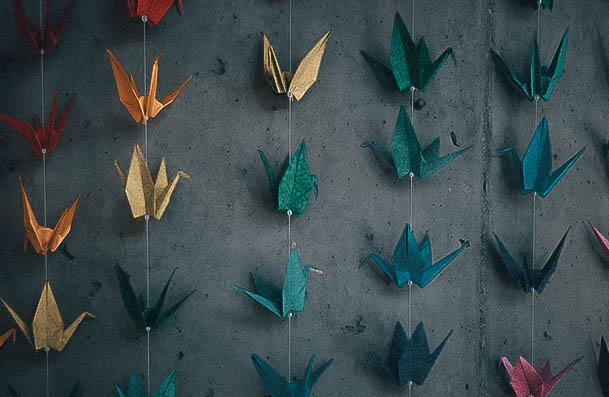 36. Origami
This Japanese art form creates shapes by folding paper. Origami is one of the cheapest and cleanest crafts around. All you need is some paper and maybe a pair of scissors. There are many designs you can make and several tutorials showing you how to make them. Origami is fun and can also improve your motor skills, concentration, and spatial awareness. If you have children, you can also make it a family activity.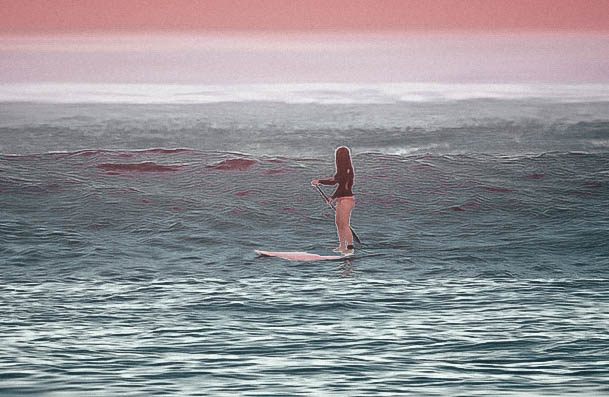 37. Stand Up Paddling
Slightly more challenging than kayaking or rowing, stand up paddling is a great hobby for those who want to challenge themselves on the water just a bit more. Stand up paddling will improve your balance and challenge your stamina. You'll be rowing as you would normally with a kayak, except that you're standing on a board. Stand up paddling requires a careful blend of balance, strength, and technical skill to stay afloat.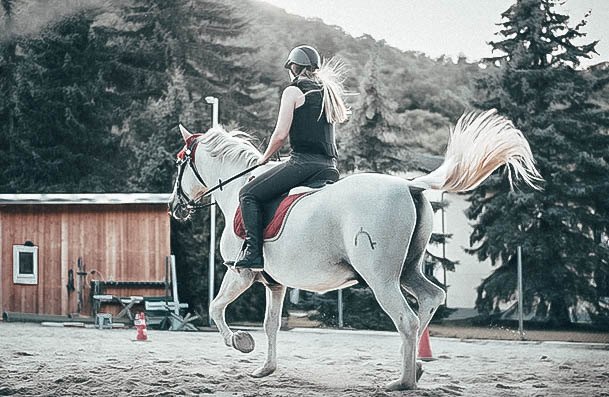 38. Horse Riding
Does the idea of riding a horse along a beach sound dreamy to you? Then why not give it a go and learn how to horse ride? This hobby has become a favorite for many women and with good reason. Riding a horse offers you a sense of freedom. It also allows you to create a solid and lasting bond with an intelligent animal. Challenge your discipline and body with this hobby.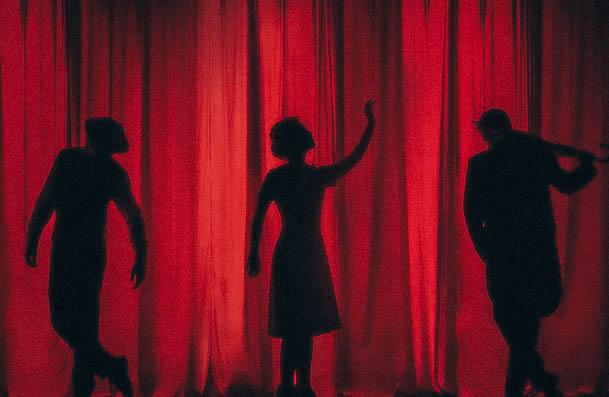 39. Improv and Acting
Do you love performing? Then you should consider trying out improv and acting. Who knows, maybe you'll get famous off of your talent. At the very least, you can impress your family and friends with your improv and acting skills. Improv and acting are art forms, and it is the most immersive art you can create. You are your own canvas. So look up an improv and acting class near you.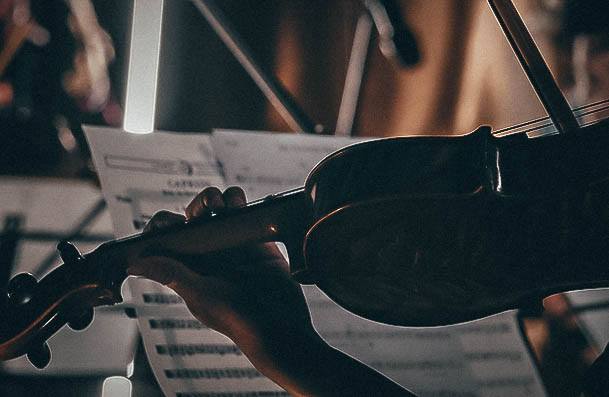 40. Instrument Playing
Embrace your musical side by playing an instrument. There are many different instruments to choose from, so pick one that fits best with you. You can learn songs to play or you can create your own tune. Playing an instrument has been shown to have benefits such as strengthening your memory, increasing coordination, and relieving stress. You can learn how to play an instrument by yourself or you can get an instructor.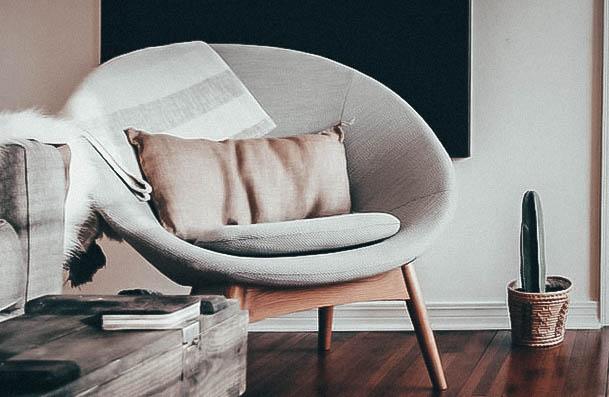 41. Interior Design
If you've watched a lot of renovation shows, then you may be itching at trying your hand at DIY interior design. This hobby can be quite addictive and expensive, so it's a good idea to start with small DIY projects when you're starting out. Through this hobby, you might learn how to use certain tools and a few basics of engineering. Interior design basically unleashes a series of other skills you'll learn.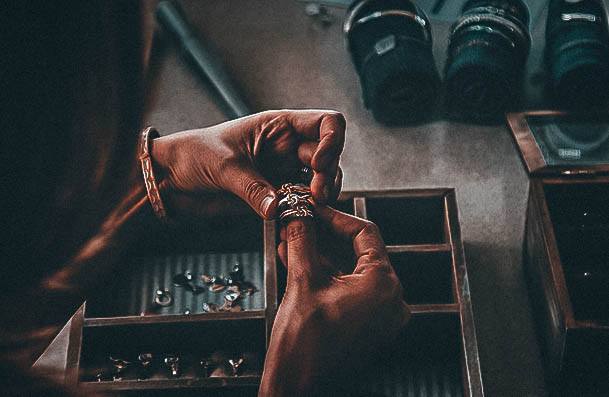 42. Jewelry-making
Why pay for jewelry when you can make your own? Customize your wardrobe by making unique accessories for your outfits. You can also sell your creations, earning a profit off of your hobby. Jewelry-making could turn into your own home business. Who doesn't want to work in their pajamas? There are countless tutorials showing you how you can get started. So pull up a tutorial, purchase the materials you need, and get creative.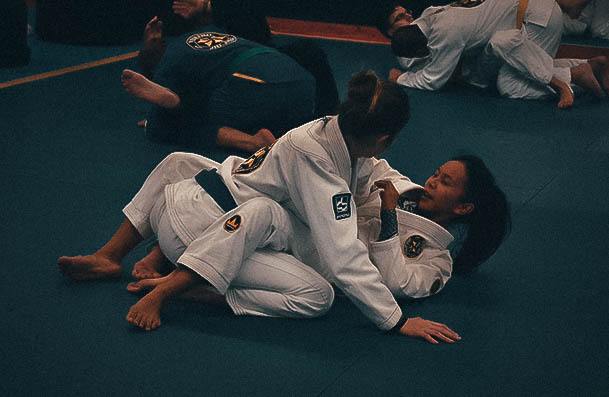 43. Brazilian Jiu Jitsu
Have you ever wanted to train your body for defense and offense? Then why not take martial arts training like Brazilian Jiu Jitsu? Not only will this discipline help train your body, but it will also teach you self-discipline, emotional control, and mind-body coordination. Keep yourself safe by learning the art, but also keep yourself mentally well by taking to hearts its teachings. You'll also likely make close friends with your disciples.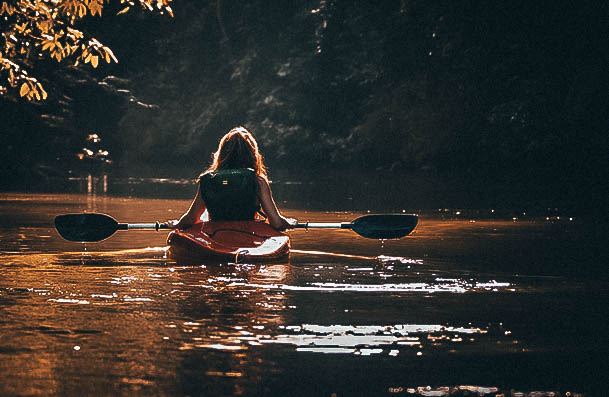 44. Kayaking
If you love the water, then you need to start kayaking. You can receive a thrill through whitewater kayaking or just enjoy a simple and leisurely experience by floating down calm rivers and lakes. Kayaking can help boost some of your stamina and strength while also getting you out into nature. Beneath the sun and surrounded by water, you're sure to feel more connected to nature and have an appreciation for its beauty.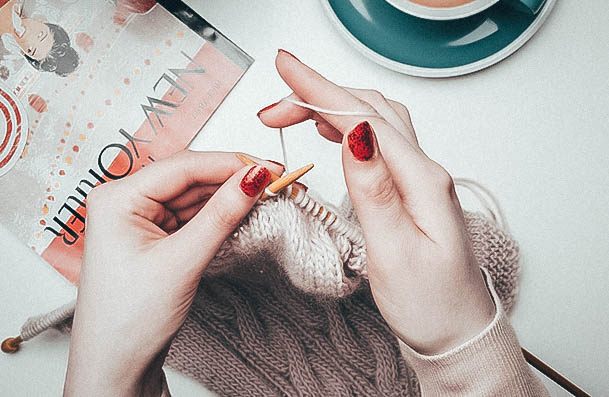 45. Knitting
Beyond sewing, you might also want to give knitting a try. This hobby requires a lot of focus and attention to detail. Once you get started, however, it will be difficult to stop. You'll find that the ability to take simple strands of yarn and create huge pieces of clothing, blankets, and other apparel to be addicting. You may even be able to turn your hobby into a profitable business.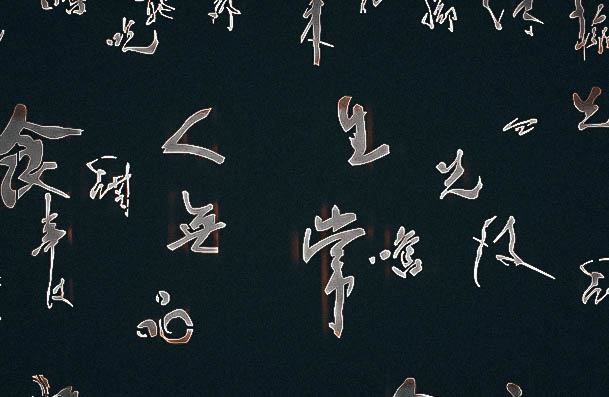 46. Learning a Foreign Language
Many experts say that learning new languages is a great way to keep your mind sharp. If you want a hobby that will benefit you in the long-run, then learning a foreign language is the one to choose. There are several languages in the world. Each has its own challenges. Uncover those challenges and learn how to speak the language fluently. Through understanding the language, you'll also learn more about other cultures.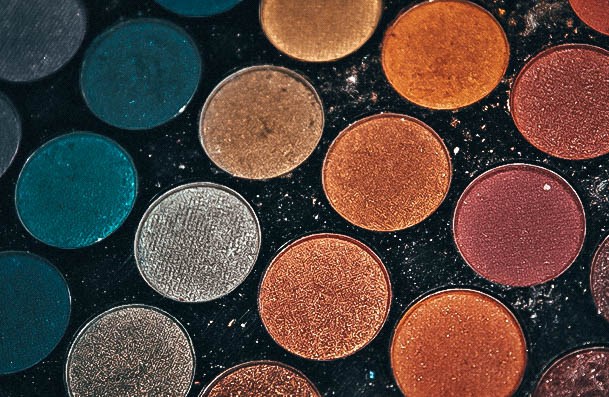 47. Abstract Makeup
Makeup can be an art form. Turn your face into a canvas by learning how to do abstract makeup. There is no right or wrong way to do it. You can either follow tutorials or you can create your own style. Who knows, maybe you will get a big following on Instagram and end up making makeup tutorials for other people. At the very least, you can take some cool looking selfies.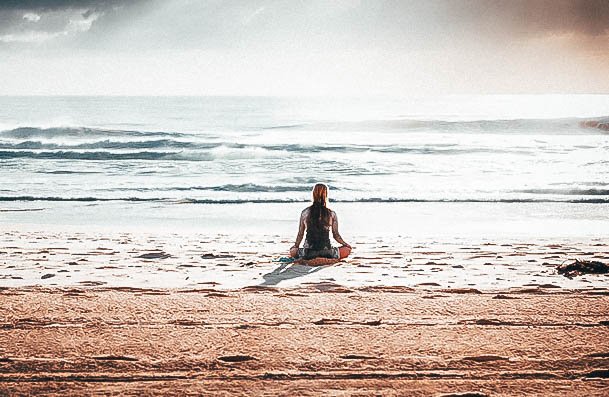 48. Meditating
Many women claim that meditating is what gets them through the hard times in their life. Meditating requires more than just sitting on the floor listening to chants. It's an art in itself. It involves careful control of breathing, the muscles, and your brain activity. After you have mastered controlling all of these elements, you can start to reap in the benefits of meditation. Adding this hobby into your lifestyle can improve mental health.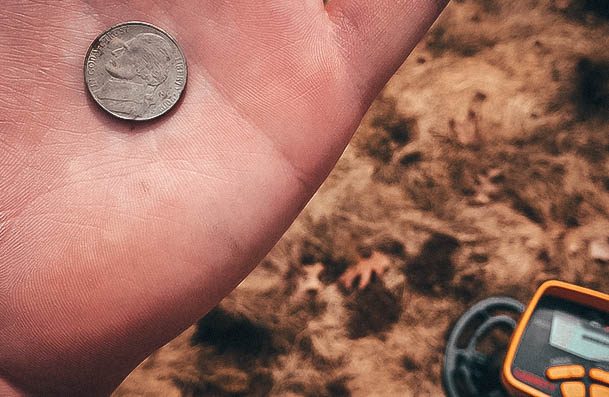 49. Metal Detecting
The ground may not seem like much, but it can hide treasures. You can find these hidden objects using a metal detector. You never know what you might find, and it could make you rich. Just make sure it's legal to use a metal detector where you want to search, though, as you might need a permit in some areas. Consider joining a club when getting started to work with experienced members.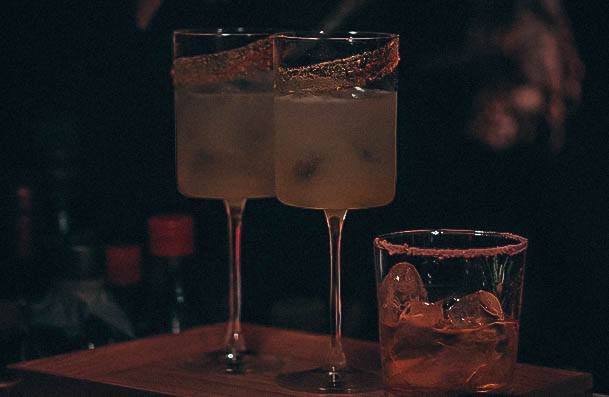 50. Mixology
If you love to drink alcohol and you love creating new things, consider taking up mixology. A mixologist takes cocktails and adds creativity and innovation to turn them into something new. Mixology can be considered a science, but mostly it's an art form. It requires ingenuity to make something new from something old. The best part about creating a new drink? Trying it out with your friends afterward. Get experimenting and have fun!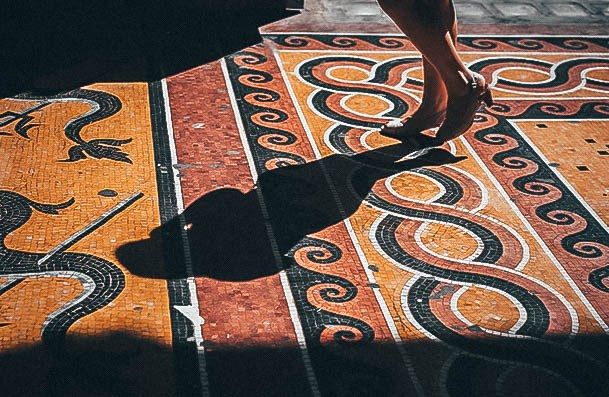 51. Mosaic Art
Making mosaic art is a relaxing way to create home decor either for yourself or for others. Getting started is easy, but you have to take safety precautions or you can hurt yourself with the tile pieces. It is very hands-on art, so a lot of the work is physical. However, the effort is worth it, as the completed pieces are often stunning. Purchase some tile, look up a tutorial, and craft.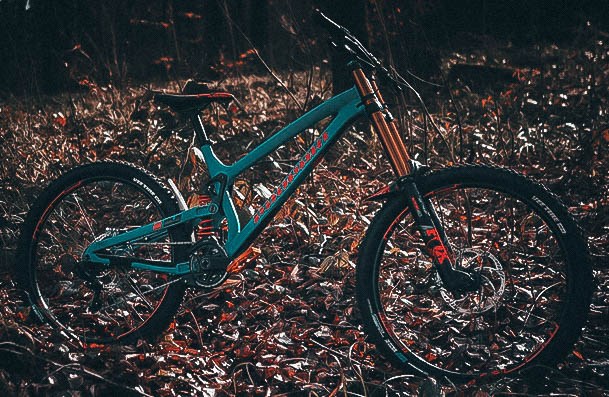 52. Biking
For those who prefer their hobbies to also help them become fit, biking is a great option. There are two different kinds of biking–road and mountain. Road biking is easier though you'll want to watch out for cars. Mountain biking offers all of the challenges of a nature trail. Try both to see which kind you enjoy the most. Either way, biking allows you to take in beautiful views whilst challenging yourself physically and mentally.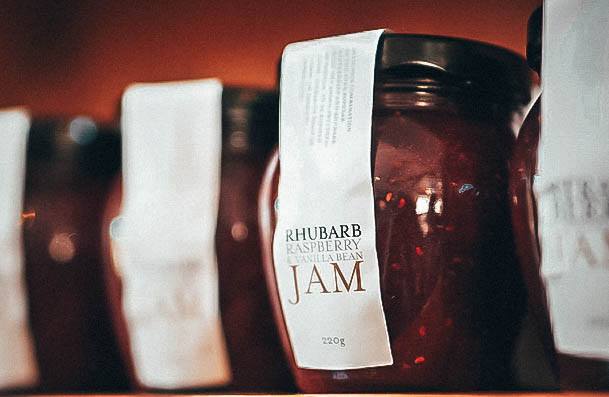 53. Preserving, Pickling & Canning
Do you love to cook using fresh ingredients? Have you ever had too much fruit and vegetables to eat before they spoil? If so, you should consider preserving, pickling, and canning your food. These methods will keep your food edible for months and help you avoid waste. You can make salsas, jams, pickles, and anything else your heart (and tastebuds) desire. Look for some clean jars and get to work.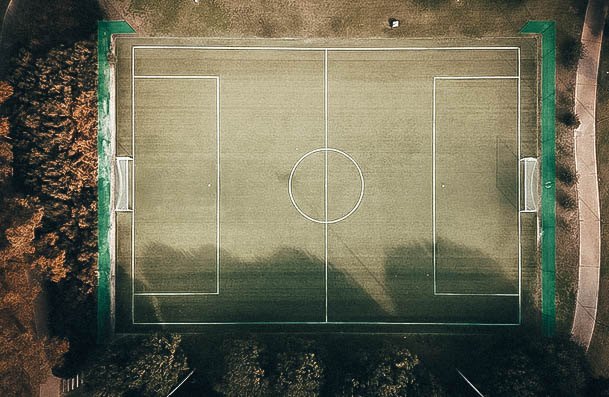 54. Group Adult Sports
Stay physically fit and socially involved by participating in a group sport. It can be hard to find friends as an adult, but playing a sport can lead to quick bonding. To find a team, first, find out what sport you want to play. Then search "adult soccer" or "adult tennis" to find a team near you. Don't worry about being good at the sport, many teams allow beginners to join.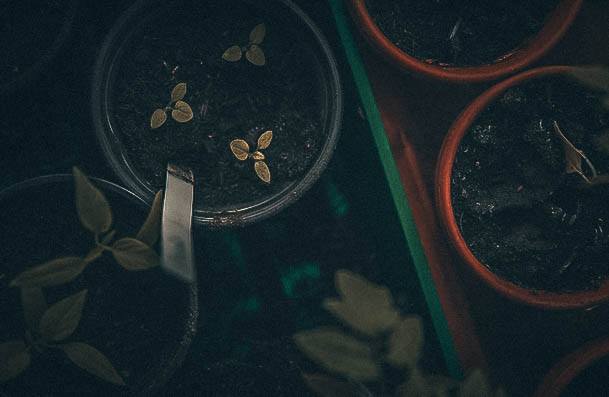 55. Plant Propagation
Plants add a warm atmosphere to the household. When you grow them correctly, it fills you with a sense of accomplishment. The great thing is, you can grow more plants using the ones you already have through a process called plant propagation. While plant propagation sounds complicated, it is actually easier than it sounds. It can be a fun new hobby and best of all it will save you money on seeds.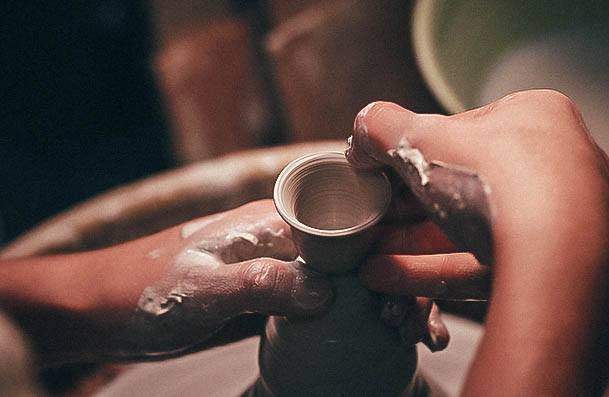 56. Pottery
Does the idea of making something by hand that you can then use later appeal to you? Then taking up pottery could be a great hobby to try. Pottery involves the careful manipulation of clay, water, and heat. While it may take several attempts to create pottery that works, once you get the hang of it, you'll likely become addicted. Pottery allows you to use your imagination and have it take physical form.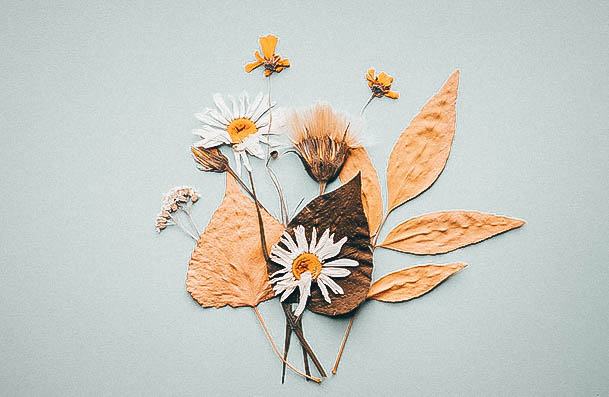 57. Pressed Flower Crafting
You can create amazing crafts using pressed flowers. Using real flowers adds natural beauty and femininity to your art. There are many ways to press flowers. You can use a flower presser, an iron, or even just some books to create your own pressed flowers. You can make pressed flower crafts to either decorate your home or to give away as gifts to people. You can decorate candles, jars, and more.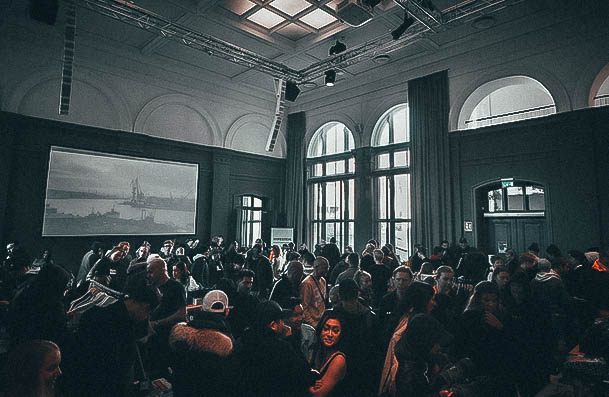 58. Toastmasters And Public Speaking
Perhaps you feel that your public speaking skills aren't what they should be. Luckily, that's a skill you can hone. By making public speaking your hobby, you can start to gain the skill and experience that you need to become a better speaker. Public speaking can be a hobby if you become a toastmaster or another profession that requires charm and excellent public speaking. This hobby could impact your entire life.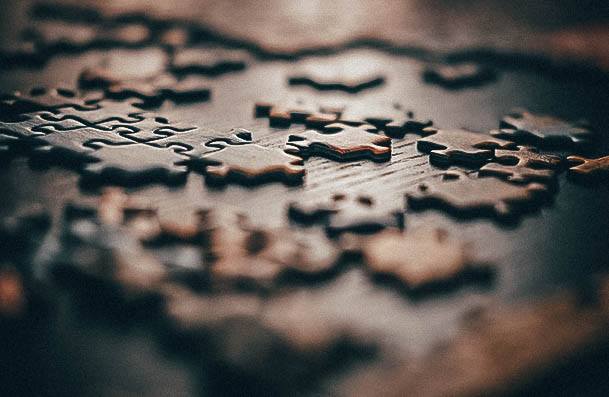 59. Puzzles
For those who love to challenge their mind, puzzles remain a great hobby to offer such a challenge. With a puzzle spanning every genre, fandom, and landscape, you have millions from which to choose. Puzzles can be social as well. Invite a friend or your family to help you solve the puzzle. Or enjoy the solitary time while you try to find all of the pieces and their respective partners whilst challenging yourself.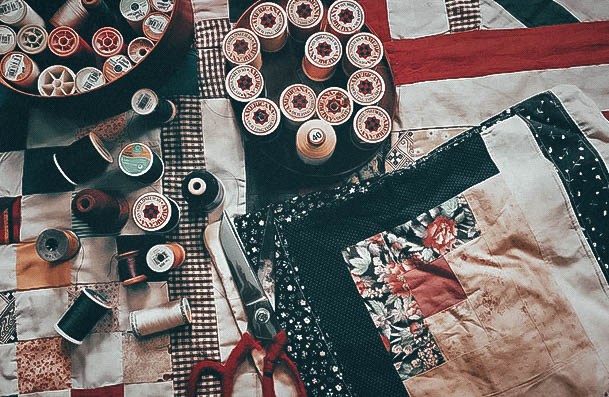 60. Quilting
If you already know how to sew, then the next hobby you should think about conquering is quilting. Quilts are extremely practical, so this is a hobby that lets you make gifts for your friends, family, and even those in need. It also requires you to learn a different kind of sewing. Your skills will be further honed and advanced through learning how to quilt. Your finished products can be sold.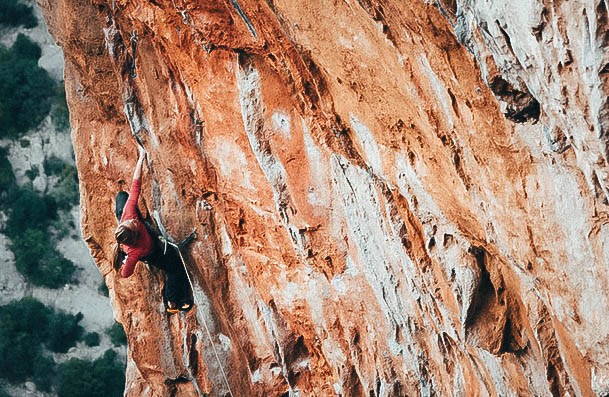 61. Rock Climbing
Rock climbing is a valuable skill to have and it is great for your physical and mental health. It builds muscle and burns calories. It improves brain function by giving you problem-solving skills. Rock climbing has also been found to reduce stress. You don't even have to go out in nature to climb. There are many rock climbing gyms that can teach you how to do climb rocks in a safe environment.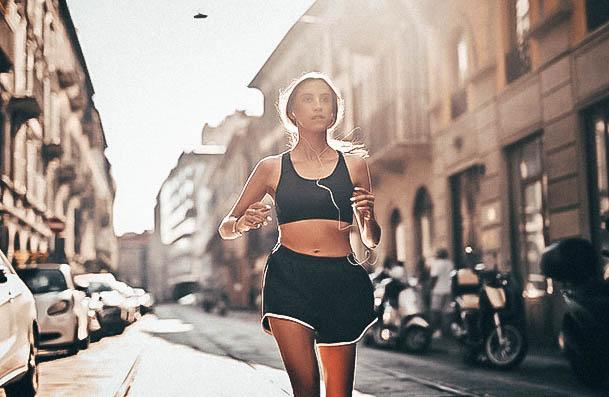 62. Running
Another great hobby to get you outside is running. Not everyone loves running when they first start, but after some time, you'll discover the runner's high. Whether you choose to run through a park, trail, or along the sidewalk, running unleashes depths of energy within you that you never knew you had. You'll feel energized after your run, too, and able to take on the world. Watch as your fitness levels dramatically increase.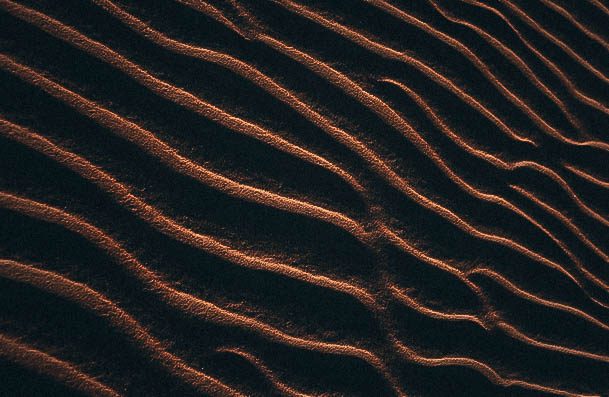 63. Sand Art
When people think of sand, they often think of the beach. However, sand can do more than just stick to the bottom of your feet. Sand can be used to make art. Some of this art can be done at the beach, like sand sculptures. However, you can make sand art at home by pouring colored sand into bottles. You can make simple patterns, or you can try to create an image.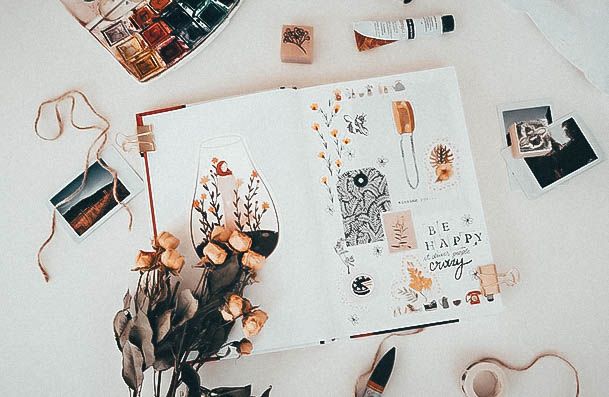 64. Scrapbooking
Do you have a lot of pictures laying around? Then the best thing to do with them is to place them in a scrapbook. Scrapbooking is a relaxing hobby that helps you relive beloved memories of the past. Not only does the end product provide a storybook for future generations, but it also helps you feel connected to those old memories again. Scrapbooking takes skill and artistic creativity to make a compelling book.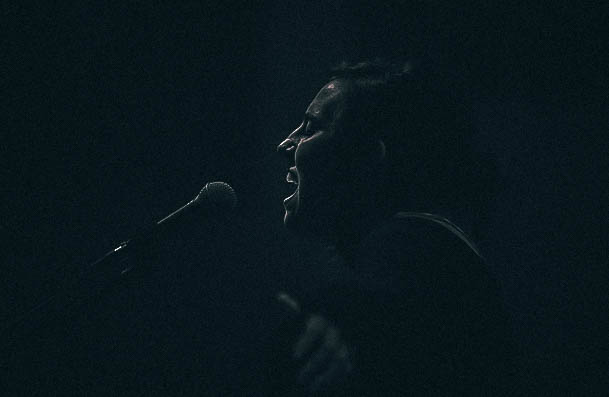 65. Singing
Whether you think you have a fair voice or a horrid voice, you can always learn to sing. There are plenty of resources out there that can help with vocal coaching and other lessons. With lots of practice, you'll be carrying a tune that's on-key in no time. Expand from just singing in the shower to hosting your own singing competitions or singing events at your local communities. You're sure to have fun!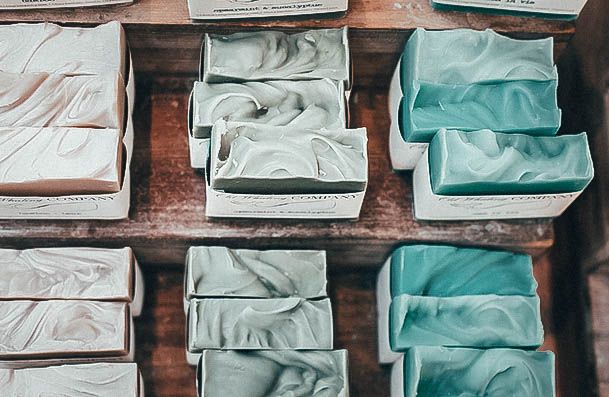 66. Soapmaking
If you're worried about the harsh chemicals that exist in modern-day soap, then it may be worth it to learn about how to make your own soap. Not only can you guarantee that it will be gentler on your skin, but you can also play around with different scents. If you make a bar of soap well enough, you might even transform this hobby into a small business. Or just share with friends.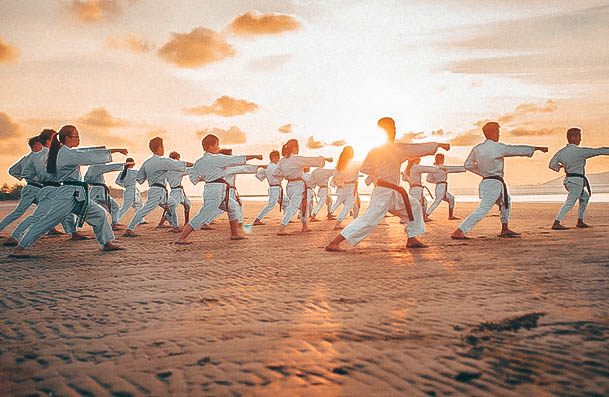 67. Tai Chi
This art form is amazing for your physical well-being. Studies have found it to improve muscle strength, increase flexibility, boost immunity, and lessen pain. Tai Chi has meditative qualities, so in addition to your physical health, it's great for your mental health. It also teaches you self-defense techniques, which means you will have a better chance of protecting yourself if attacked. You can learn it by taking lessons or reading a book.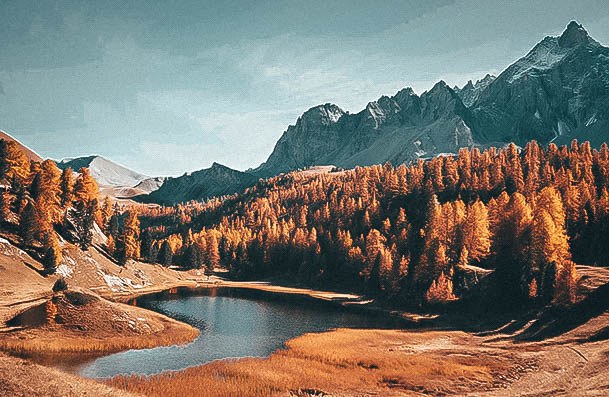 68. Traveling
Nothing is more exciting than traveling. It allows you to utilize other hobbies like learning a new language or hiking. When traveling becomes your hobby, you're opening yourself up for memorable experiences, overcoming challenges, and adapting to situations. The more that you travel, the more that you grow as a person, especially if you choose to travel to foreign countries where the culture and customs are new to you. Experience life through traveling.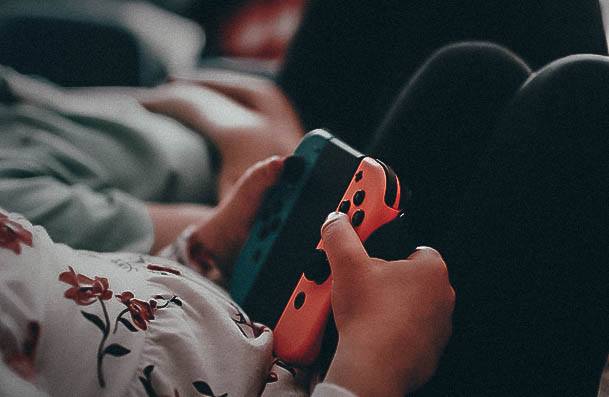 69. Gaming
The time of gaming being considered a man's hobby has passed. Women can be pro gamers as well. You can play either in the comfort of your own home against friends or you can work your way towards the top players of all time. There are many different video games out there to enjoy. You can play Minecraft, Call of Duty, Stardew Valley, or anything else that catches your attention. Get gaming, girls!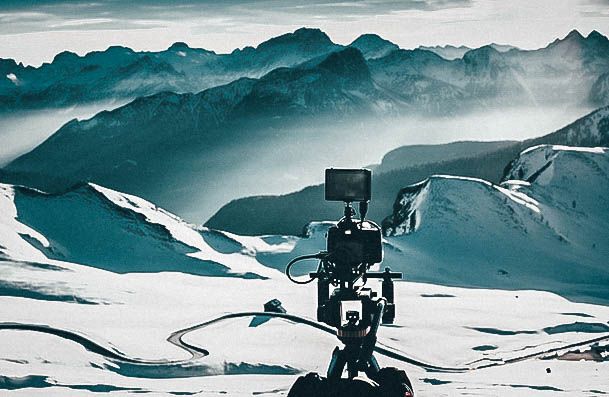 70. Videography
Do you have stories to tell? Why not get into videography? Whether you want to go down the vlogging route or try something different with your videography, this hobby allows you to combine creativity with technical development. You can make your products as commercial, artistic, or casual as you please. The more you do the hobby, the more you'll learn from the experience and grow as a hobbyist and as a person.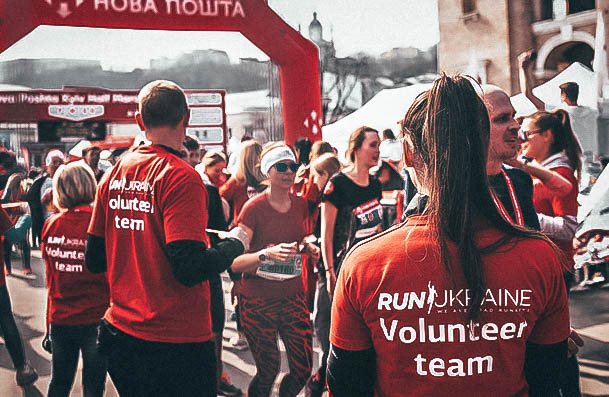 71. Volunteering
A great hobby that can make you feel great is to volunteer. One volunteering experience that you may consider is at an animal shelter. With so many animals abandoned and requiring care and help, you could be the caring touch and soul that they need. Volunteering at an animal shelter is great for those who don't want to deal with people but still want to do their part in their local community.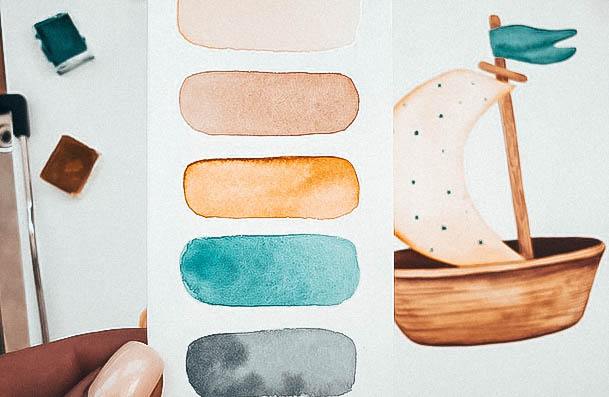 72. Watercoloring
This medium is one of the most beautiful art forms around, giving the paintings a unique glow other artistic mediums can't mimic. Watercoloring is also the most difficult artistic medium to master. However, getting started with watercolors is cheap compared to other forms of art. And while you might not become a master, you can still create amazing artwork. Besides, if you do master it, you can feel pride at having done so.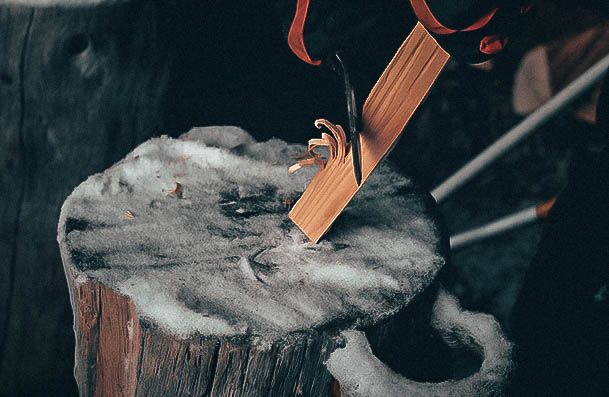 73. Whittling
This method of woodwork turns ordinary wood into new shapes and objects. It can be a calming past time and can give you a deep sense of accomplishment when you finish whittling your project. Just think of all the money you could save on spoons by whittling your own spoons. You must exercise caution when whittling, though, as you will be working with a sharp object. Make sure to learn knife safety first.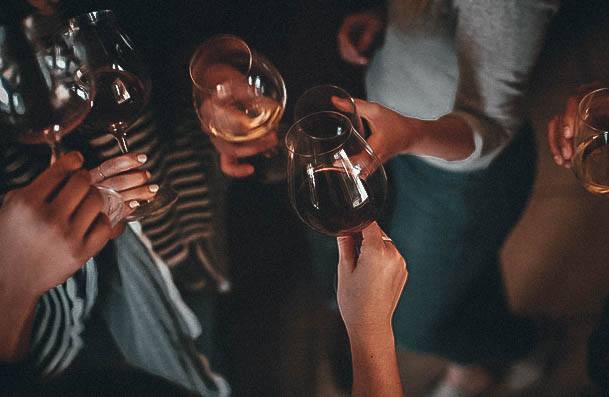 74. Wine Tasting
If you love wine, then there's a hobby just waiting for you. Wine tasting is, indeed, a hobby. The goal of the hobby is to help you refine your palette. You'll be able to tell what kind of wine comes from what grape, what kind of barrel it was fermented in, and any other ingredients that were added. By honing your skills, you'll be able to impress casual wine drinkers and wineries.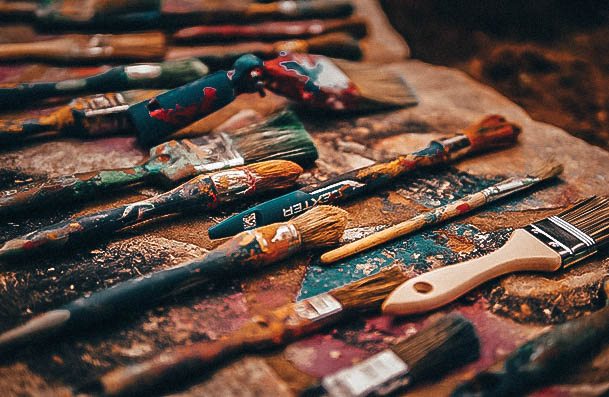 75. Painting
For those who consider themselves to be creative or want to unleash some of their creativity, painting remains one of the best hobbies to offer that chance. Besides being a wonderful outlet for your mental health, painting also presents a challenge. It opens up a world that you may not have considered exploring before. Use color, or lack of color, to unleash ideas that you've been holding deep inside of your mind and heart.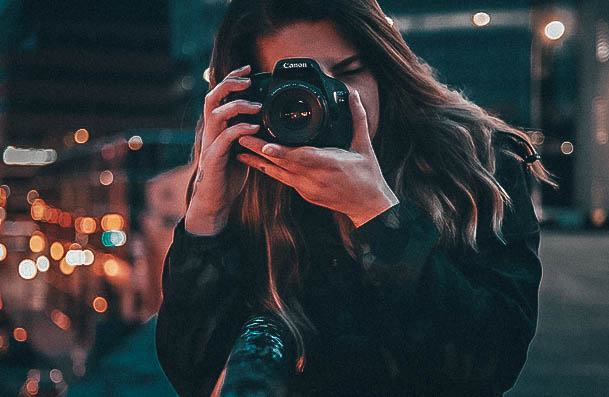 76. Photography
This hobby can be performed both indoors and outdoors. For those who need some air, take your camera or phone and head outside. You can see the world in a whole new way through a camera lens. For those who want to relax at home, challenge yourself to look at the home in a different way. You can create visual and compelling stories that are worth sharing with friends, family, and prospective clients.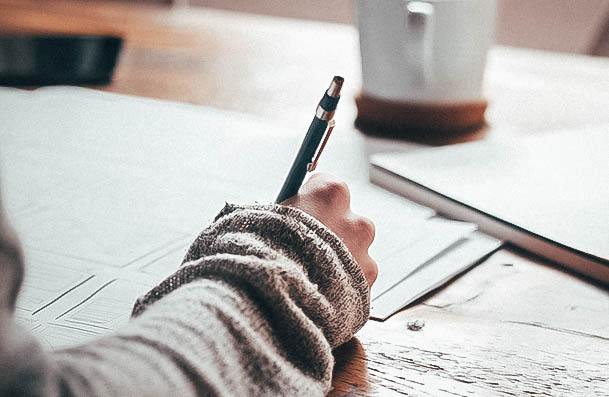 77. Writing
Whether you choose to journal or write creatively, writing remains a powerful hobby for mental health. Journaling, alone, allows you to divulge your inner turmoil, hopes, and worries into a safe place. Writing creatively, on the other hand, engages your imagination and creativity. You're able to escape into a world entirely your own for a time. You can also share your pieces with others and watch as they're transported into your private world.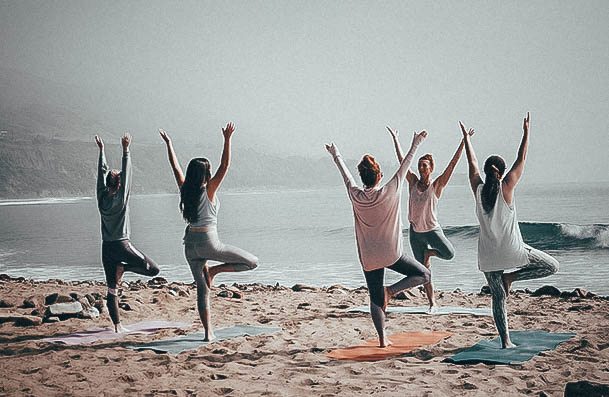 78. Yoga
Yoga is an all-encompassing discipline. It improves your physical health by giving you more flexibility, muscle strength, improved circulation, and a healthy weight. Yoga is also a way to meditate, which means it provides mental health benefits as well. The various benefits of Yoga make it the ultimate form of self-improvement. You can either practice it in the comfort of your own home or you can attend yoga lessons with a certified instructor.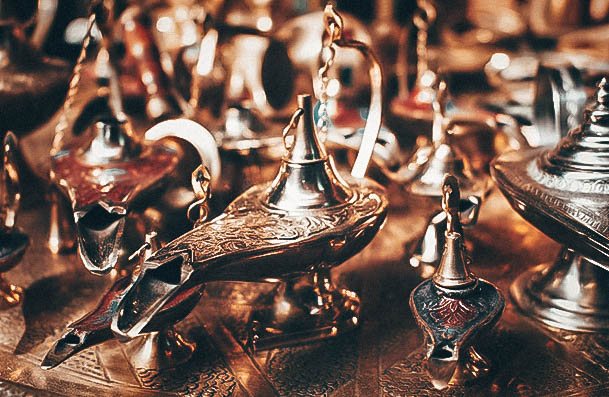 79. Collecting Antiques
Do you have a bit of a treasure seeker in you? Then collecting antiques could be a great hobby. Drive to your local flea markets, stop in at your local antique stores, and shop around. You may discover treasures hidden within the dusty tomes and scarred tables. Antique collecting can be a lot of fun, especially if you end up making a huge profit off of it. Start your hunt at your local flea market.
Even more hobby ideas

Try your hand at different nail art styles