While there are a handful of other gem and mineral shows, I always look forward to the Denver show the most.
Living about an hour away from Denver helps, but I've found that this show has a ton of unique vendors with very reasonably priced specimens.
Compared to most local rock and gem shows, which have 40-50 vendors on any given weekend, the Denver show is home to hundreds and hundreds. If you want to see it all, expect to walk around five miles; it's a full-day event for those who genuinely call themselves rock hounds.
With years of experience collecting rare minerals, hundreds of specimens on shelves, endless mine visits, and rock-hounding adventures, plus countless shows under the belt, I'm hooked on remarkable rocks, and I don't care who knows!
Today, I'd love to share my favorite pieces from the show, all of the best highlights, and some of the best-kept secrets to shopping for crystals. Every year I go to this show, I have an incredible time buying new minerals, discovering new treasures, chatting with other collectors, and photographing what I love but can't afford to take home!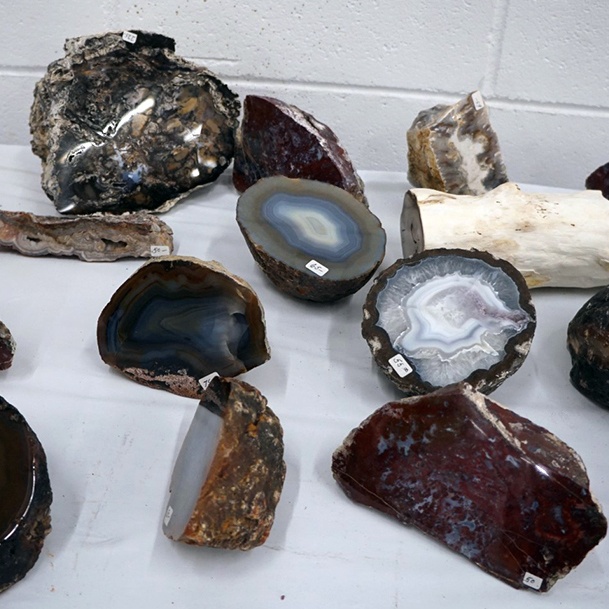 Check out these drool worthy slices of agate. Oh, how I would love to own them all! I find each one to be entirely unique with all sorts of interesting crystal formations, colors, etc. Best of all, these crystals can be quite affordable.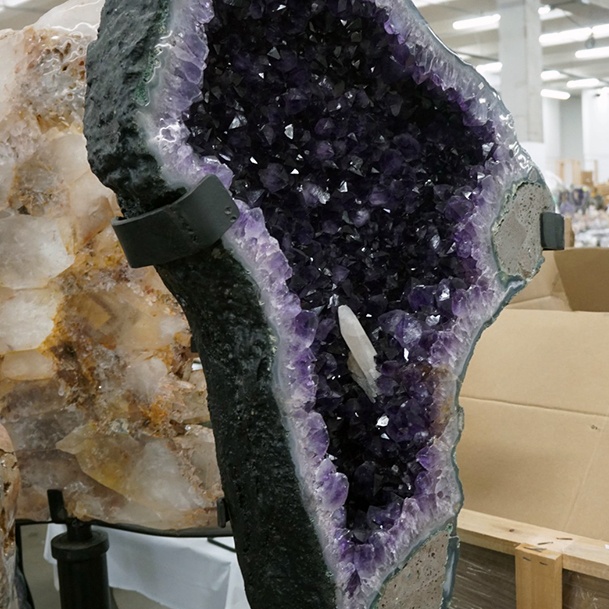 If you go to the Denver Gem and Mineral show you can expect one thing: To see massive crystal towers! This giant amethyst crystal tower is no exception. With a price tag that can exceed tens of thousands of dollars, it's fun to just enjoy checking out these earthy beauties without forking over your life's savings.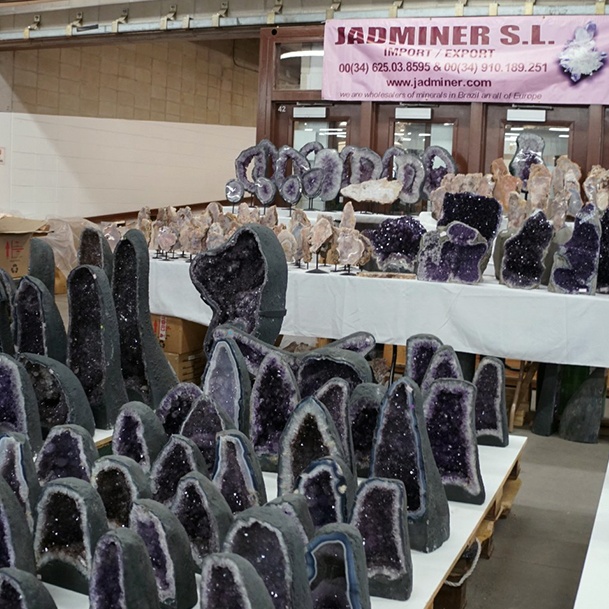 Speaking of towers, giant ones aren't the only options at the show. In reality, you can find all sorts of amethyst towers from mini in size to massive. Some of the medium size towers can be affordable if you're willing to bargain hunt.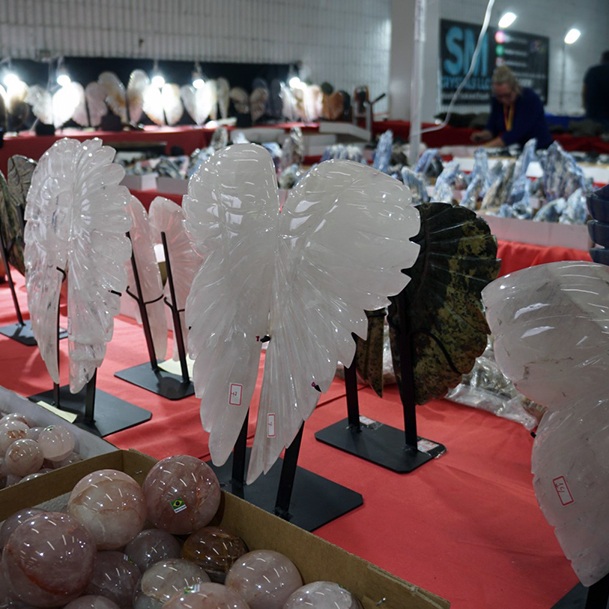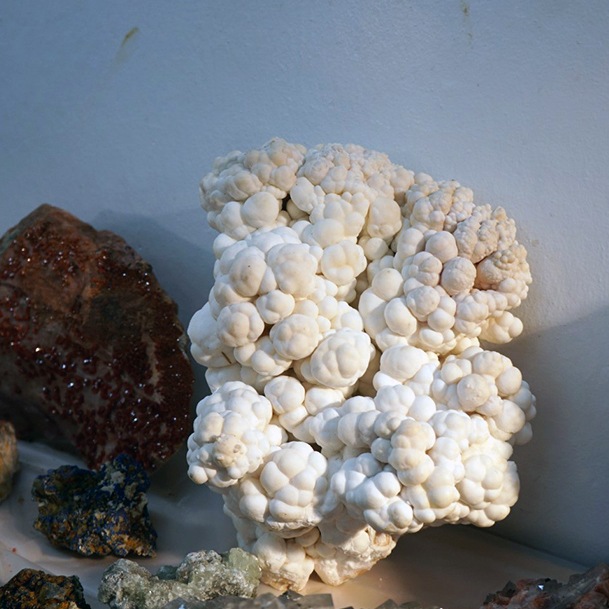 Getting the best mineral specimens at the best prices

I've never paid full price for a mineral specimen, ever. I always negotiate the price down one way or another. If a mineral is listed at $100, I will ask what the best price is. If they say $90, I'll offer $80. Most folks agree at $80 or $90, but you're saving 10-20% off by asking.

Remember that many mineral specimens are overpriced because negotiation is often expected, so discounts such as 50% can be a terrible deal if the retail price is already inflated. You've got to know what things are worth; unfortunately, there's no guide for that other than using experience and common sense.

When sellers don't budge on price, I find another mineral I want to purchase from their booth. I'll offer to buy them both if the seller gives me a discount. More often, sellers who wouldn't budge on price will change their attitude and accept my deal.

Prices vary vastly from booth to booth, as there is no guidebook for setting prices, and every mineral specimen is unique. Some pieces can go for hundreds at one booth, and a few booths down be offered for thousands of dollars. While every mineral is unique, a great deal are very close in size, crystal height, color, matrix composition, etc.

Shop around before you get a fixation on one mineral specimen in particular. I've found so many crystals that I love and want to buy immediately, only to wander to another booth and find something way better for way less.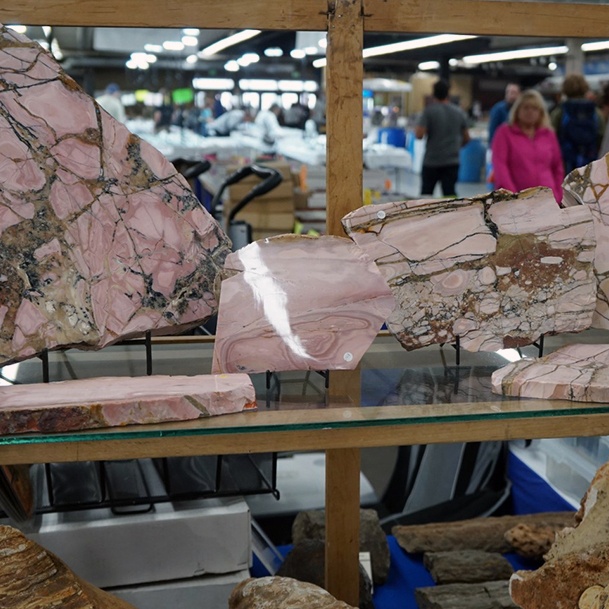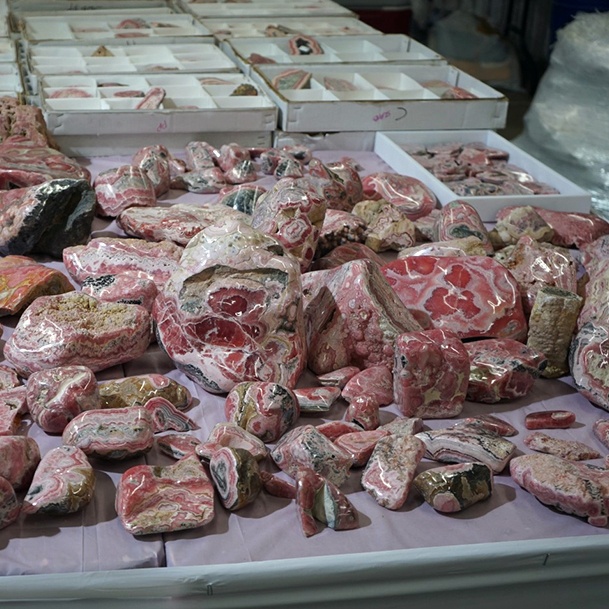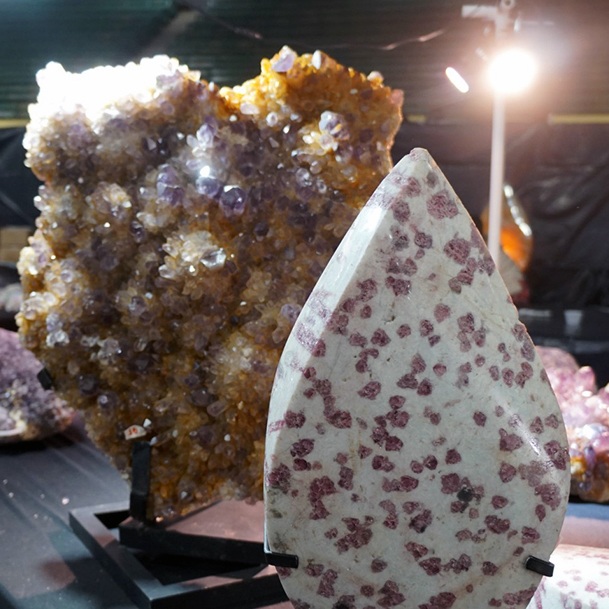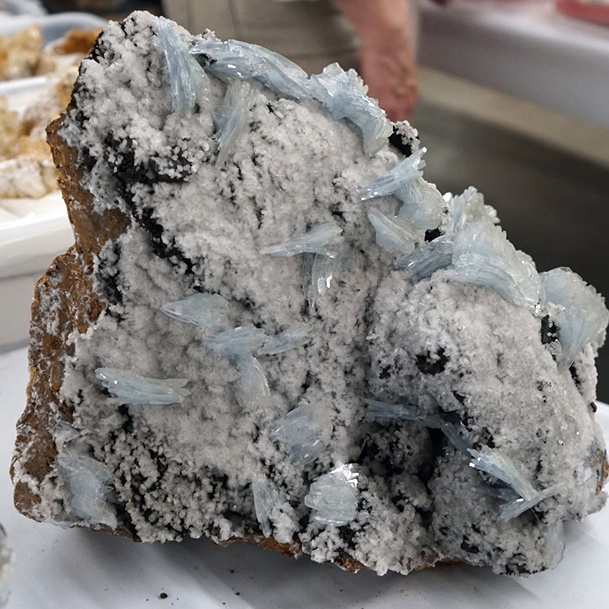 A beautiful blue barite specimen featuring a huge sugary quartz matrix. While not the deepest crystals or the bluest we've seen at the show, this piece in particular caught my eye.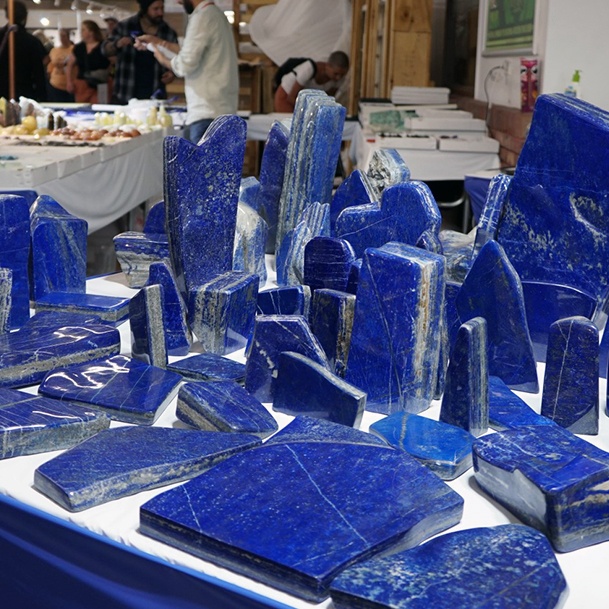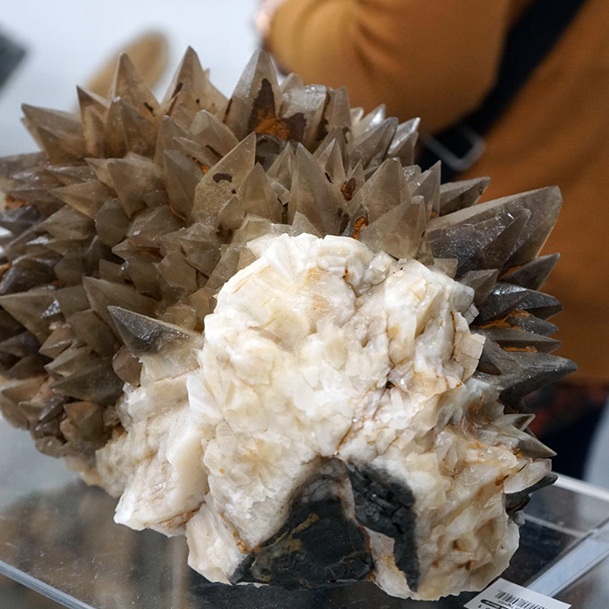 How cool is this dog tooth calcite? Attached to a giant milky matrix, this specimen features super sharp pointed tips and a smoky depth that draws you right on in. I didn't check to see where this mineral was found, but if it's like other dog tooth calcite, then most likely it comes from mines in Mexico.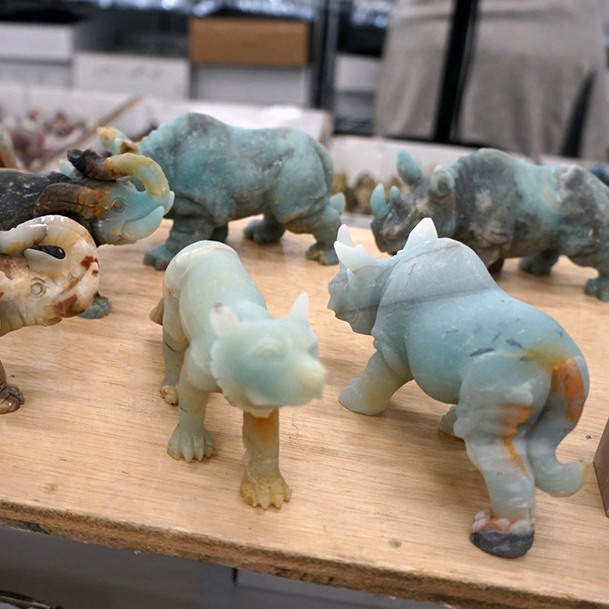 When it comes to carved animals and figurines, you'll find them everywhere throughout the show. Just about every booth has some form of carved art available for sale. However, this is the first time we found animals without stuck on eyes and the carving details were just beautiful. Instead of being fully polished stones, these rhino and wolf pieces had a rougher texture. I think what we really capture our attention was the incredible blue and teal stone color.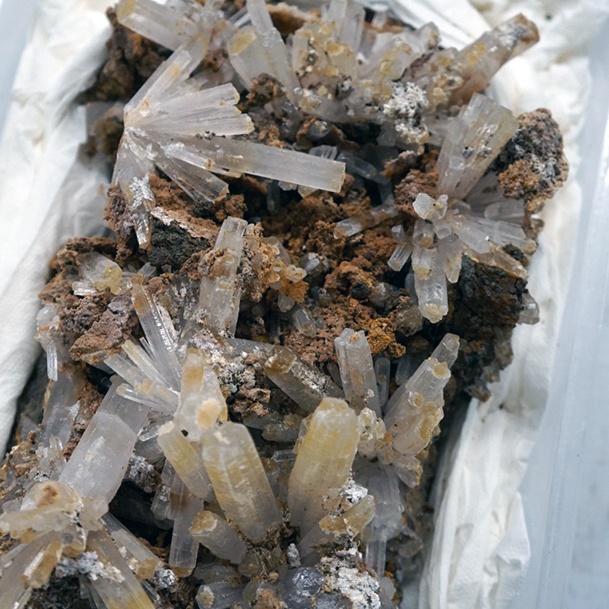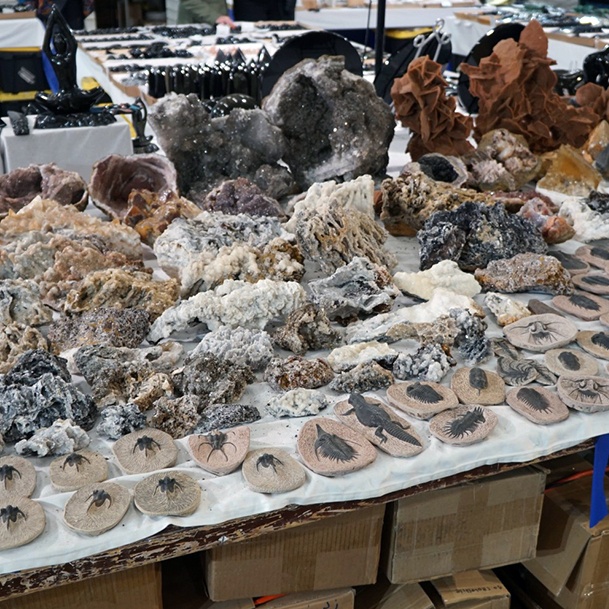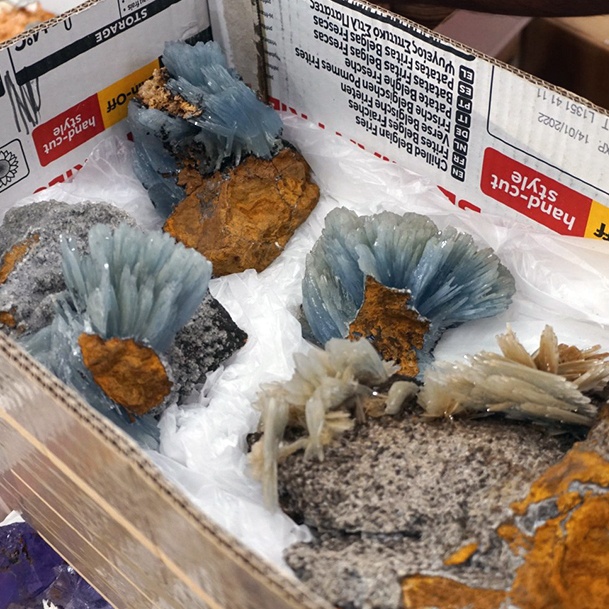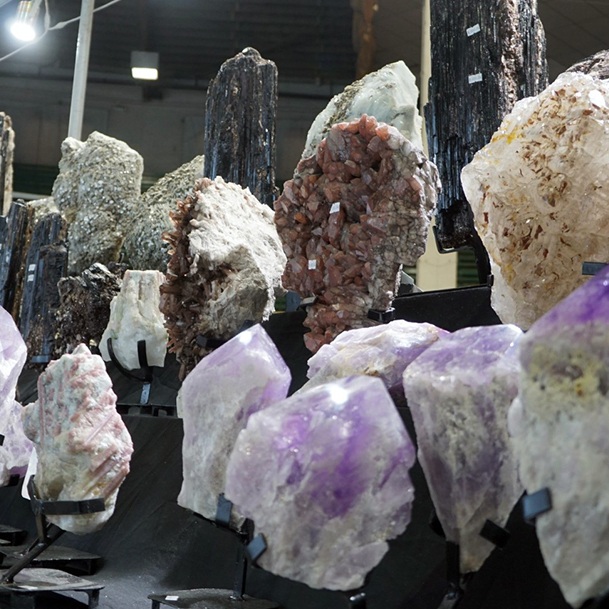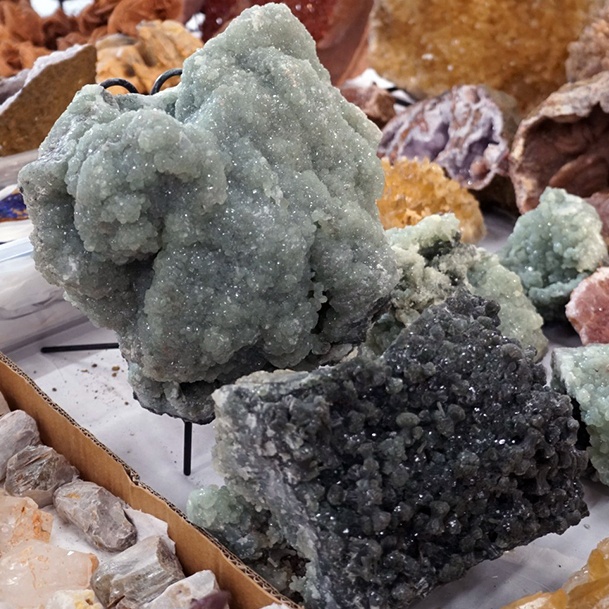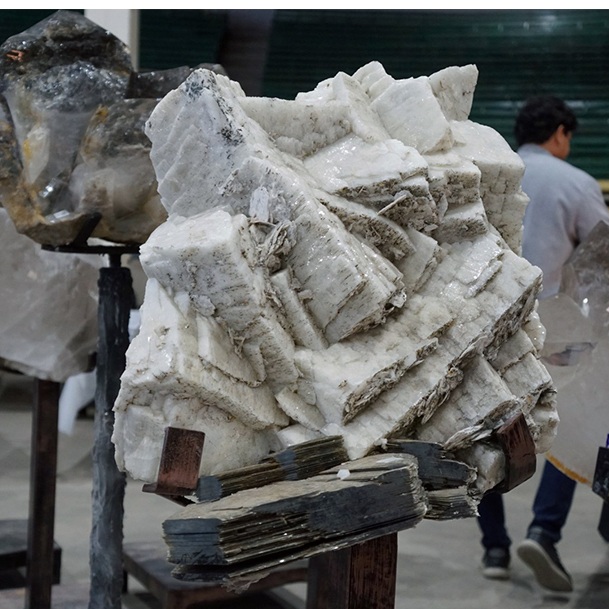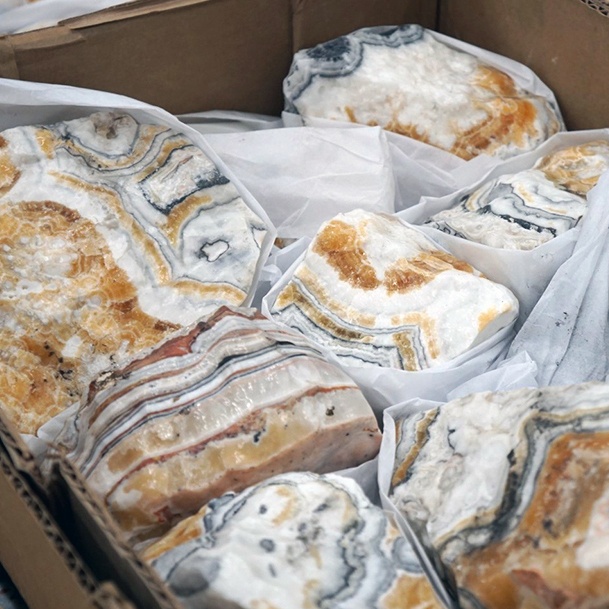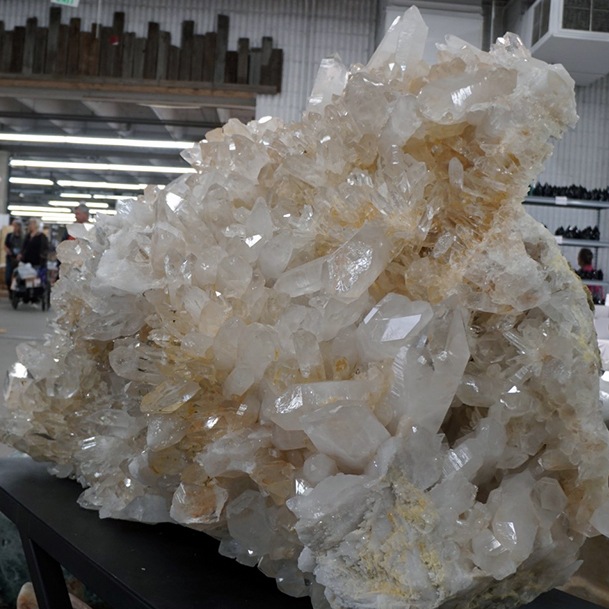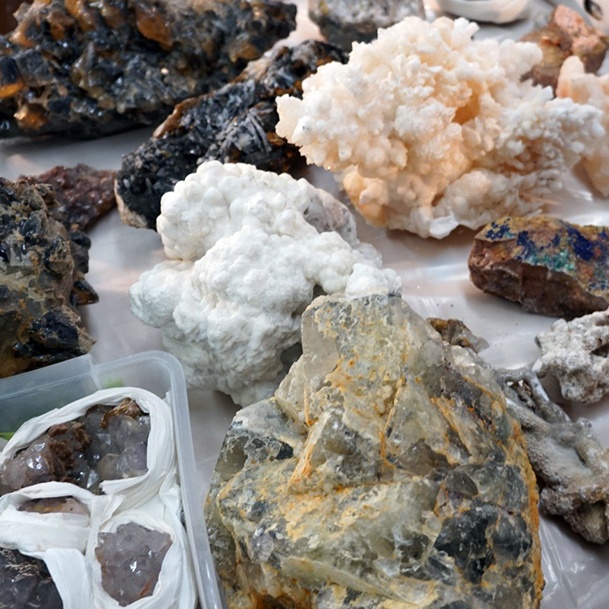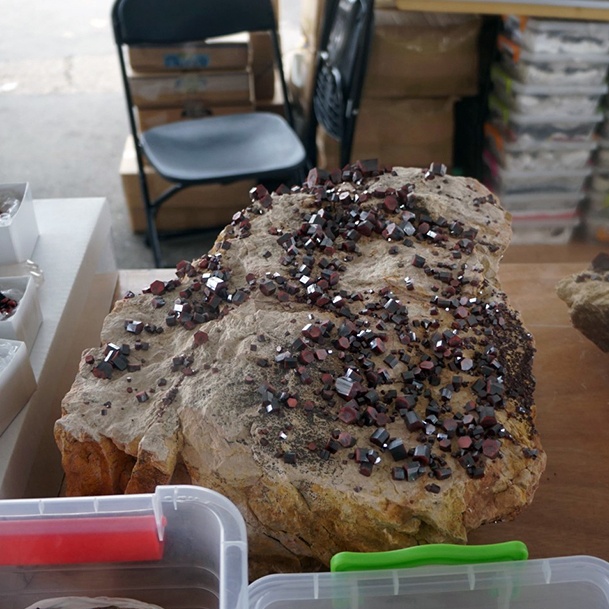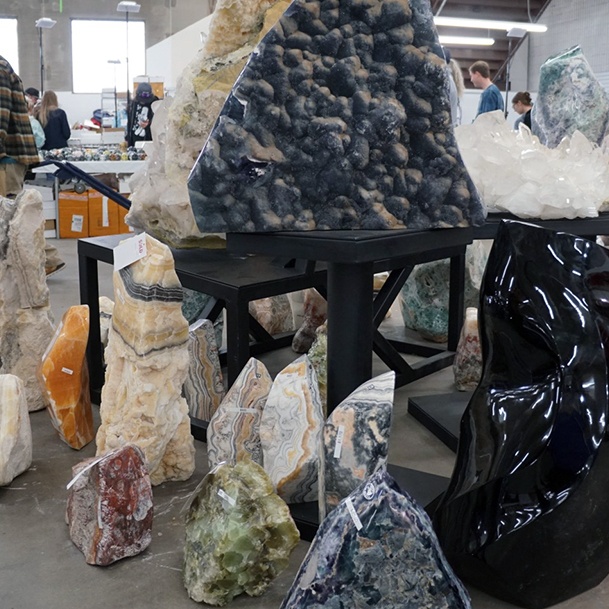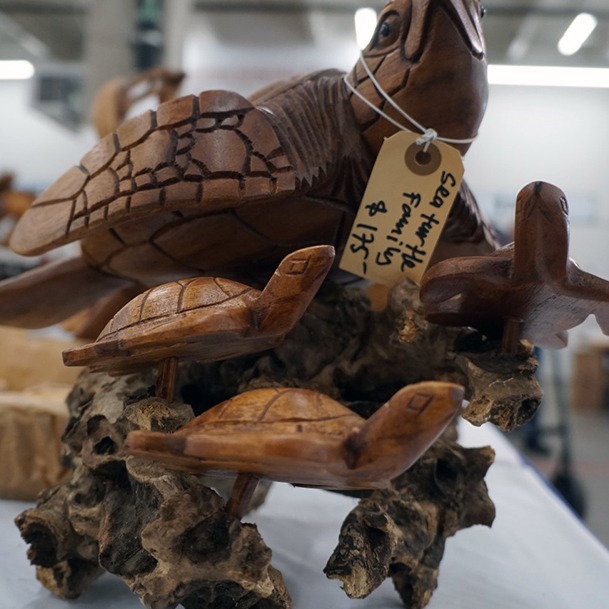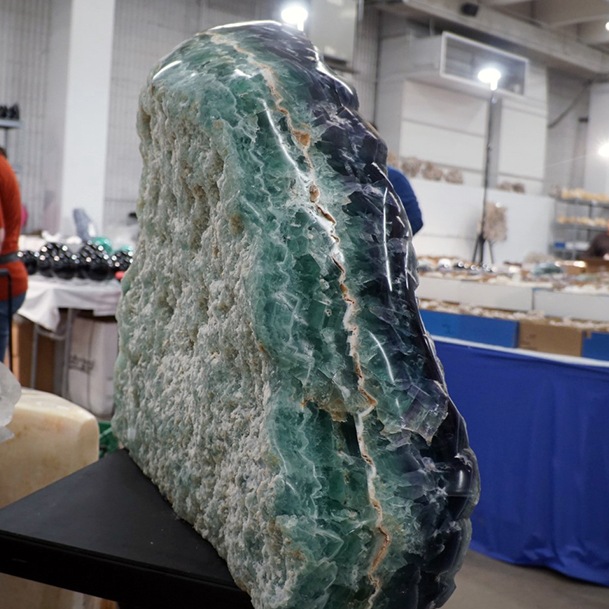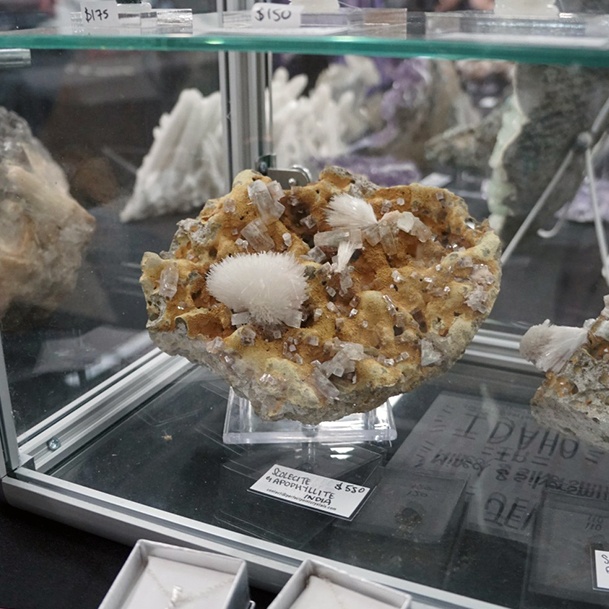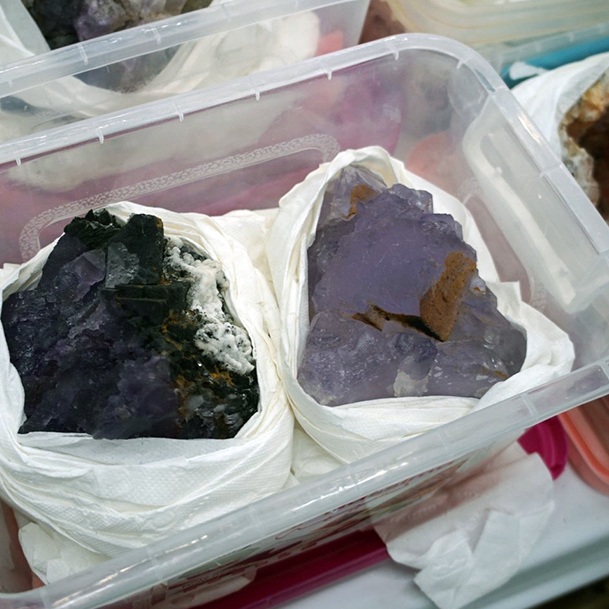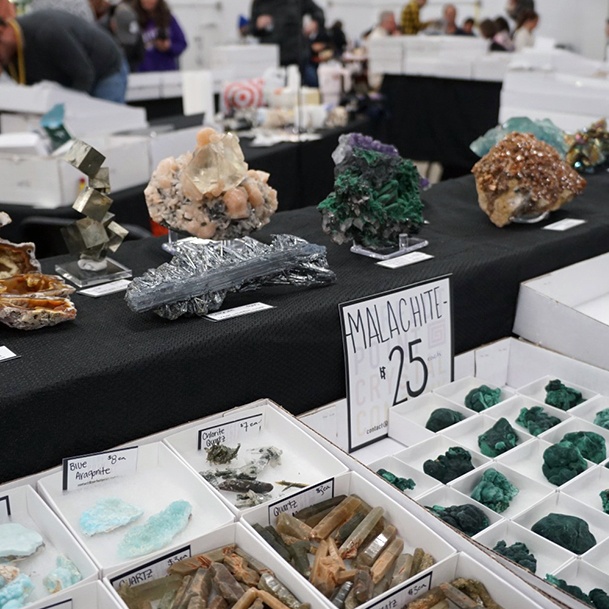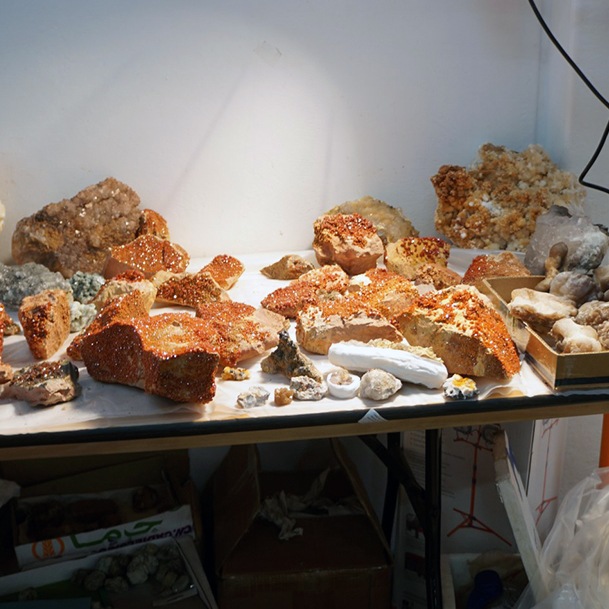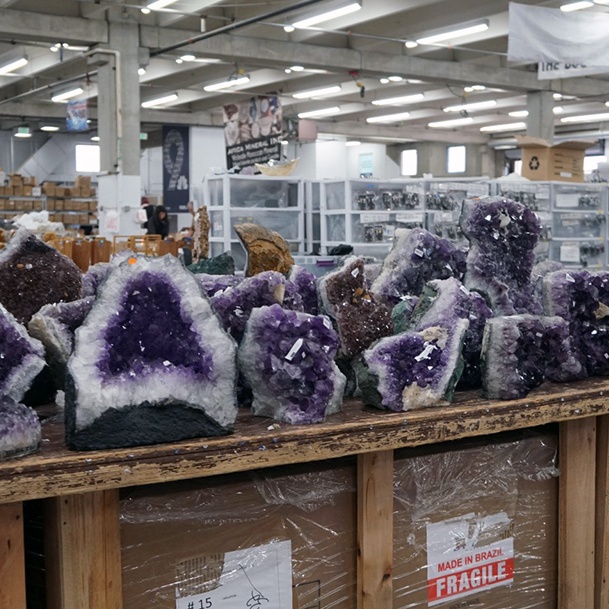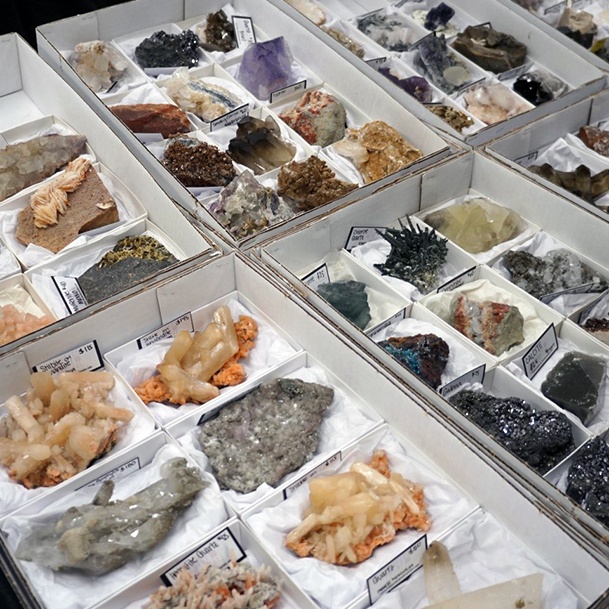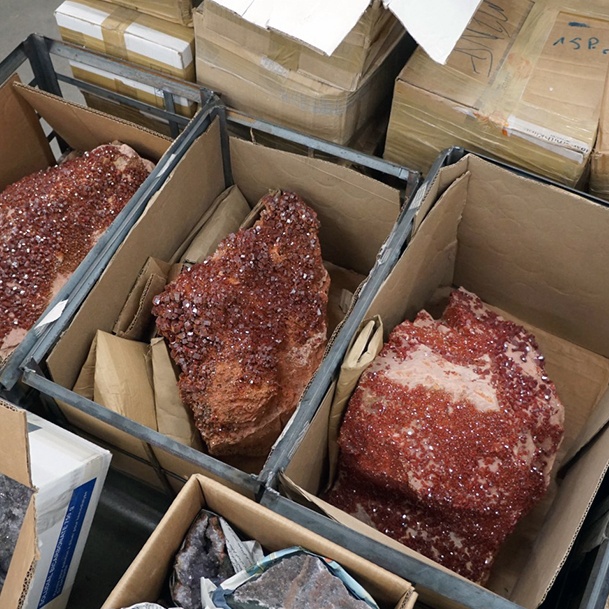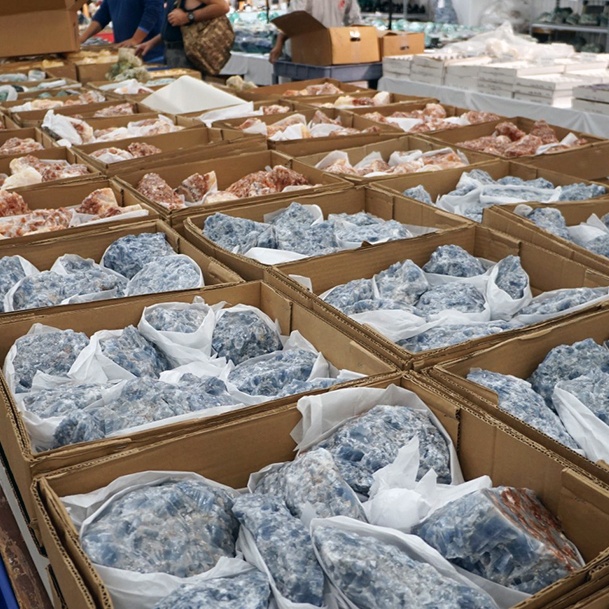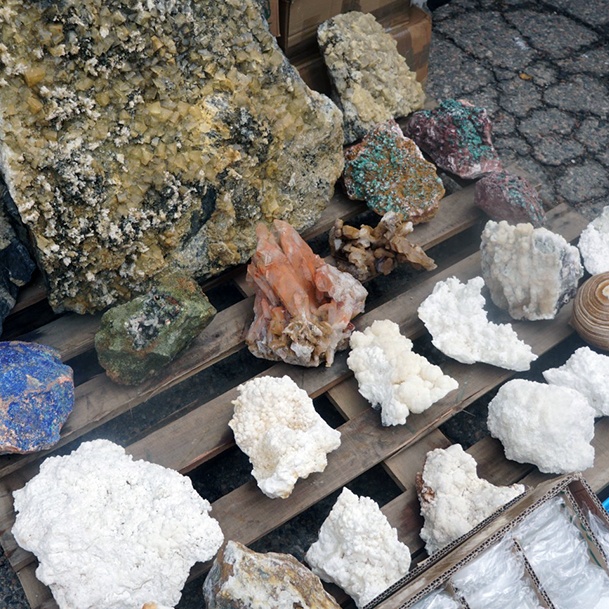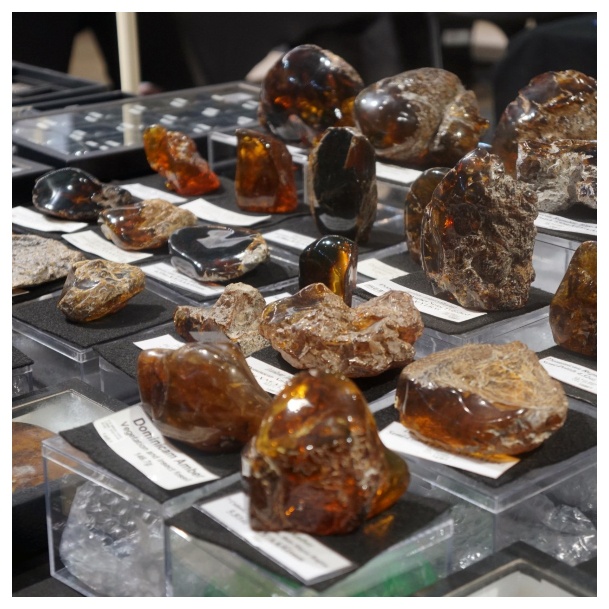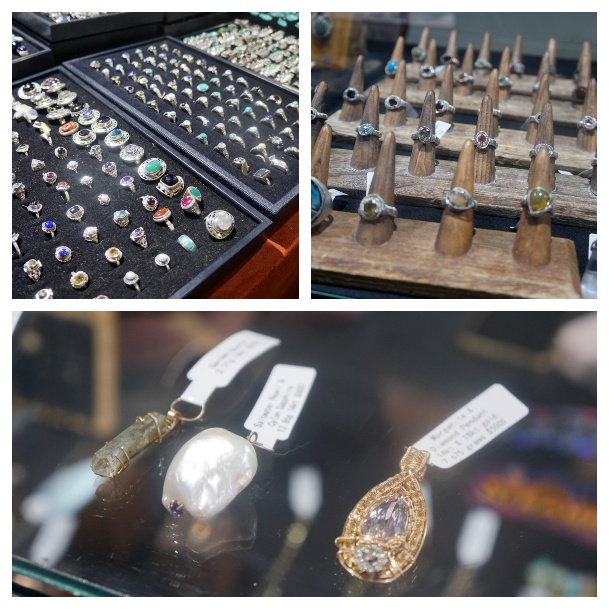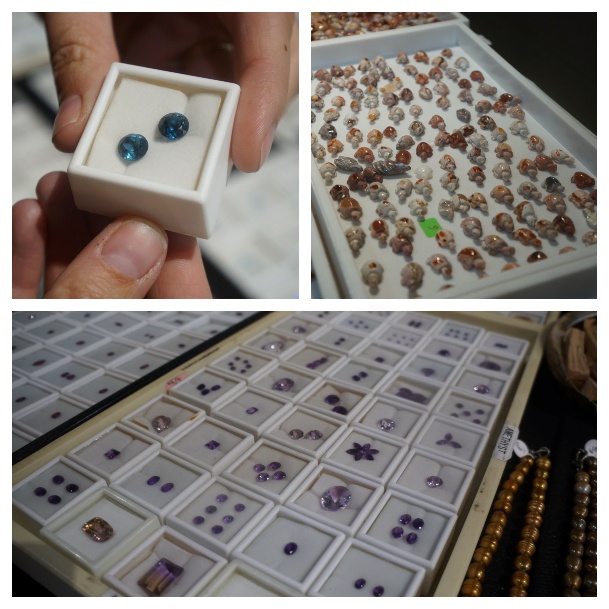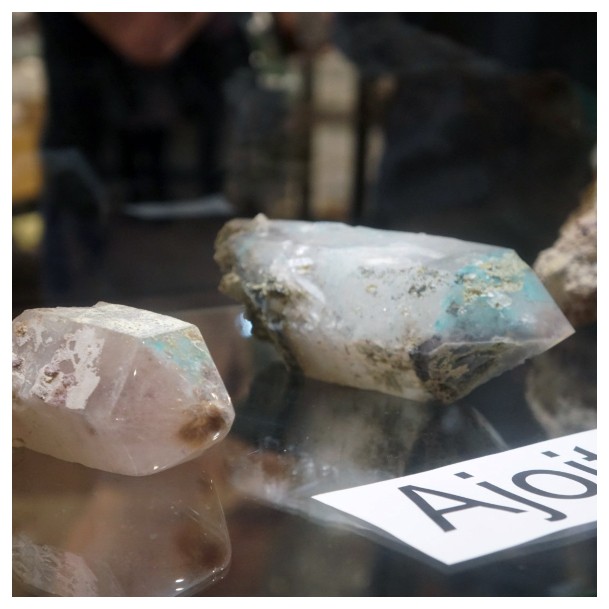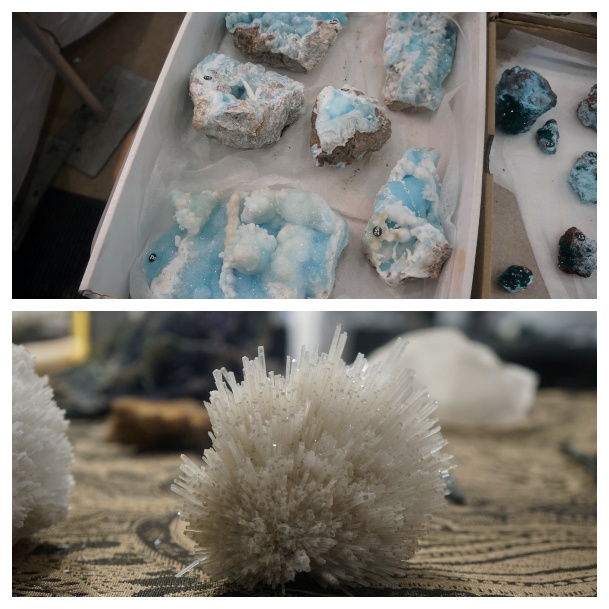 The crystal hunting experience

As someone who has collected hundreds of mineral specimens and been to numerous shows, it can be hard to impress me truly. However, I have a blast at the Denver Gem and Mineral Show every year. This year I found a handful of mineral specimens that I fell in love with, and I'd love to tell you all about them!

We picked up two pieces of Quartz var Peco Diamonds from New Mexico. These minerals featured a sparkly deep maroon crystal and a red-ish and purple-ish matrix. We also snagged a small mineral specimen from the International Nickel Co. in Ontario, Canada, alongside druzy petrified wood that was recovered from the bottom of a rover in Arkansas. Of course, we had to purchase some amethyst earrings, bubbly-looking goethite, and a thick, mesmerizing slab of lace amethyst.

Regarding what the show offers, we found many of the following: Aquamarine, Malachite, Quartz, Tanzanite, Opal, Wulfenite, Vanadinite, Tourmaline, and Turquoise. Like most shows lately, minerals from India and Morocco were everywhere, but we noticed a lot of blue barite for sale. When we attended the Tucson gem and mineral show last year, blue barite was everywhere, but the prices were out of control. It seemed everyone wanted thousands for it, but we found the price dramatically lower at the show this year. The flood of Malachite and Chrysocolla has seemed to slow down, while Erythrite could be found all over the place at still high prices.

I think the photos will do all the talking regarding showing you everything we took at the show. Even though there are a lot of common minerals out there, we still managed to find a ton of things we wanted to take home at the end of the day. If only we had an unlimited budget!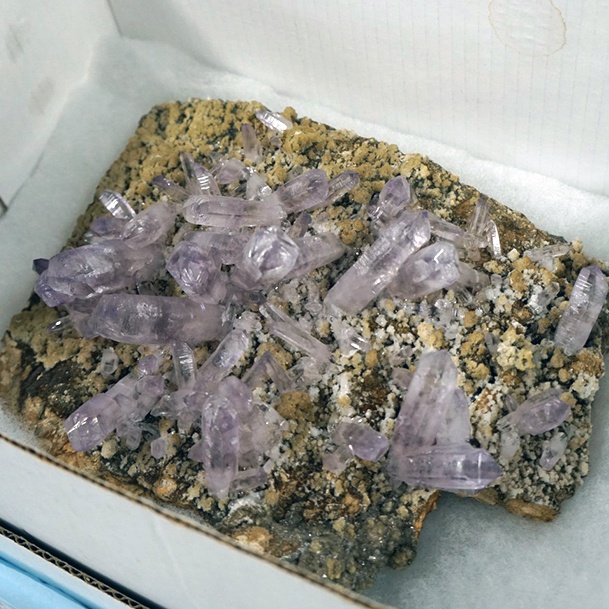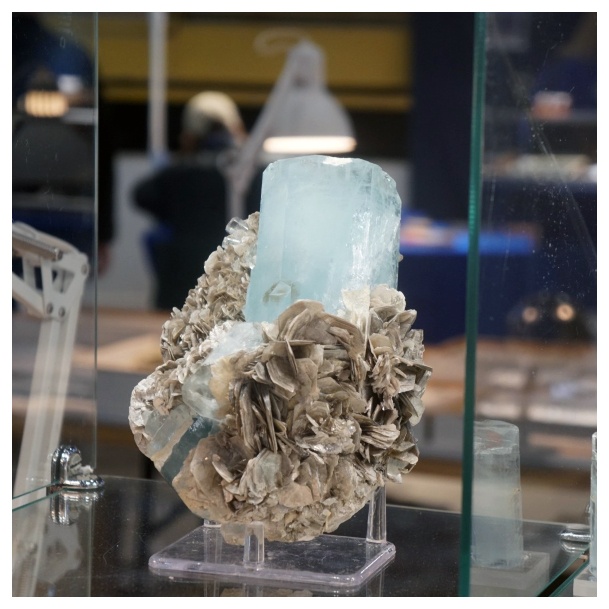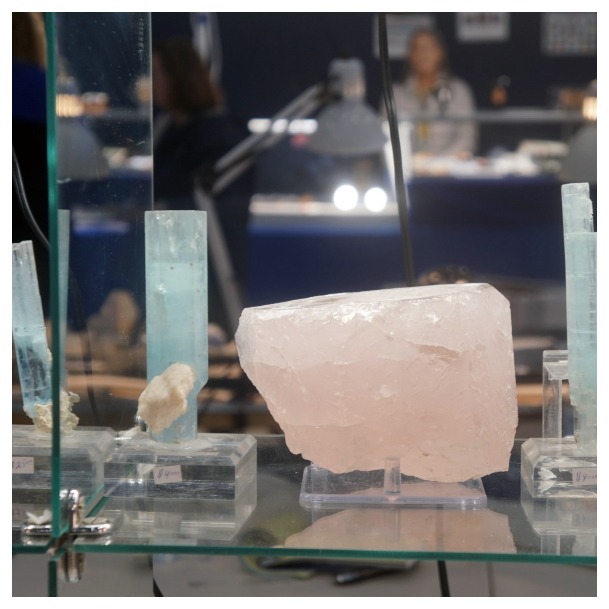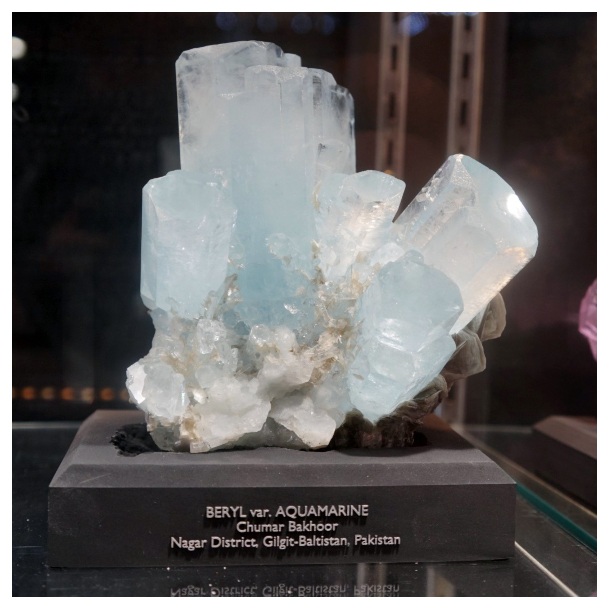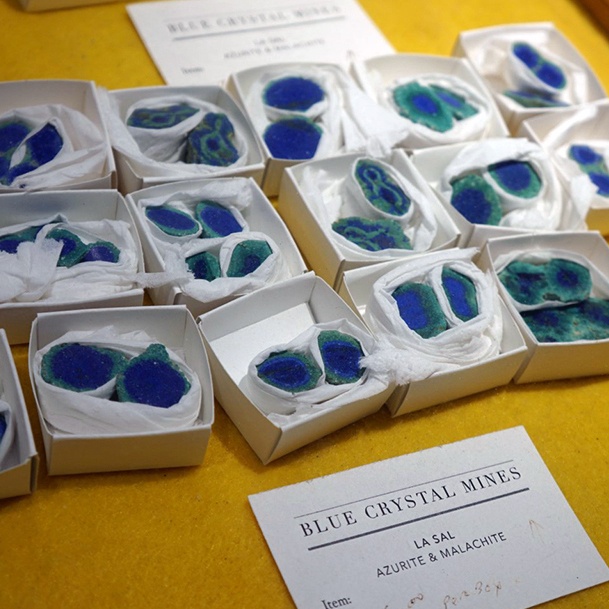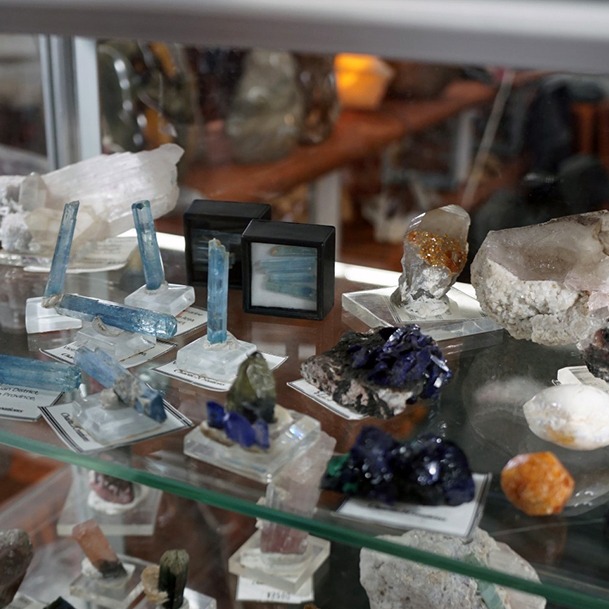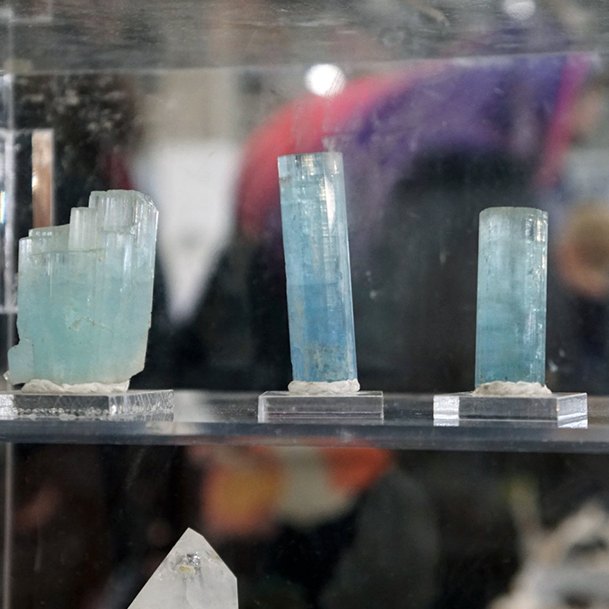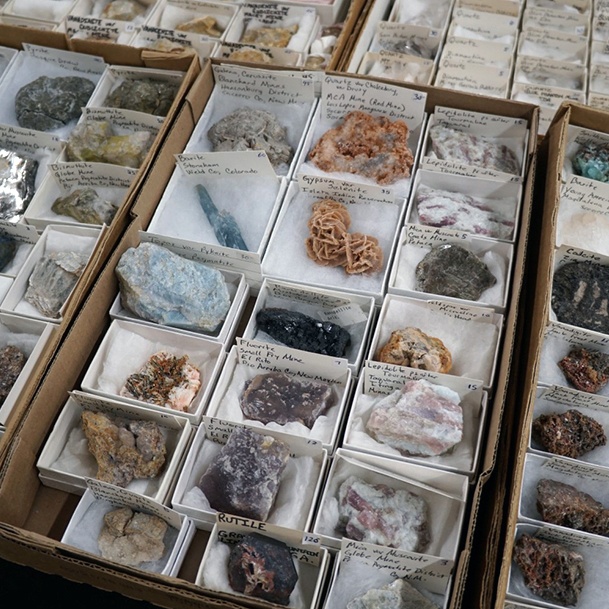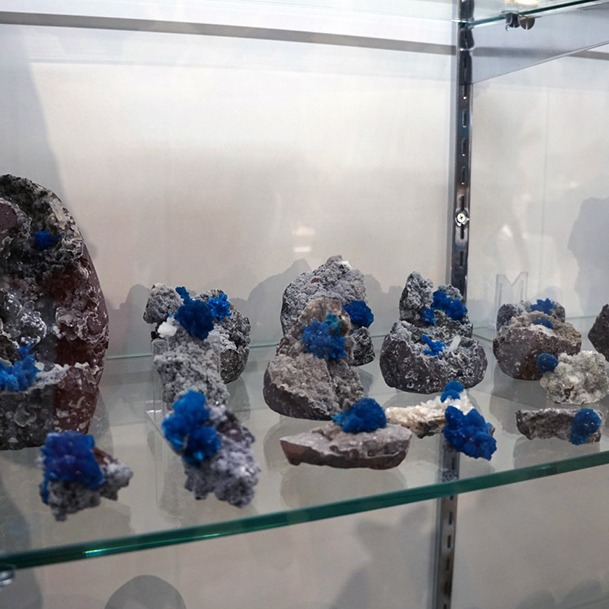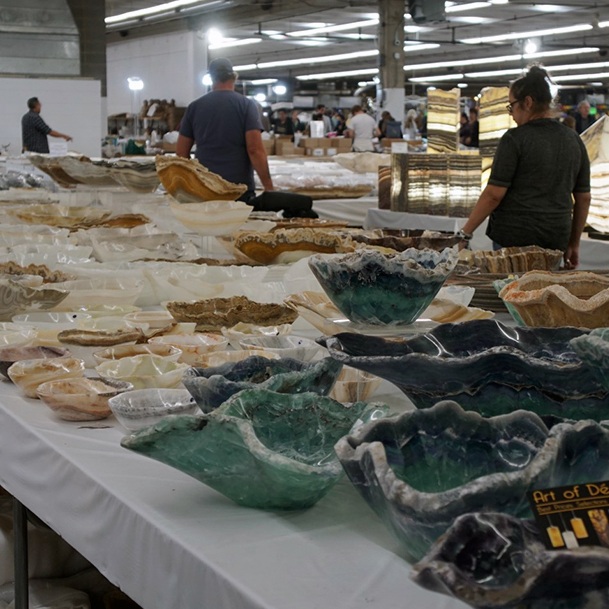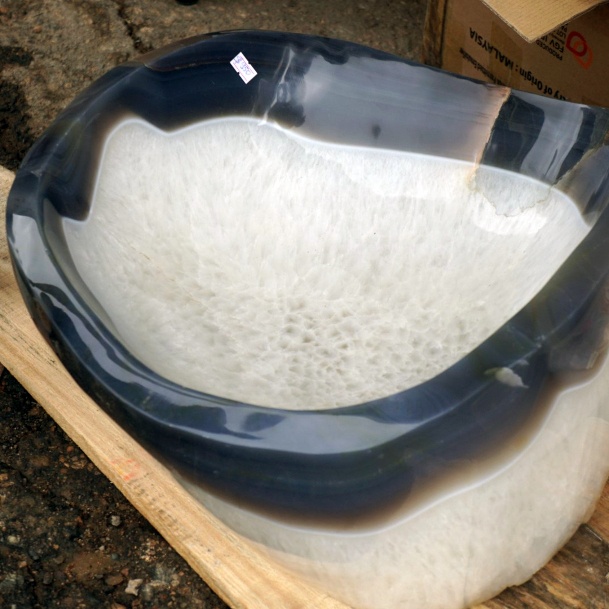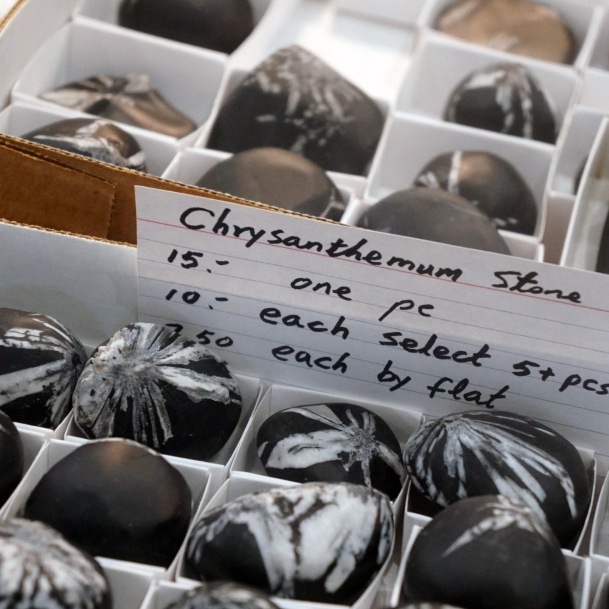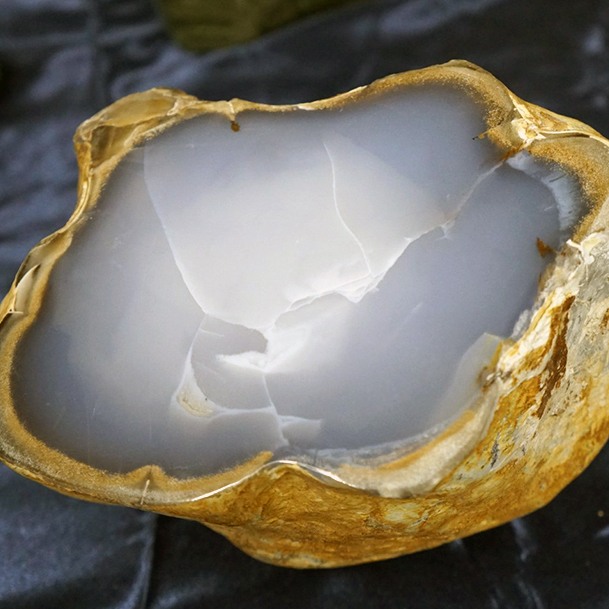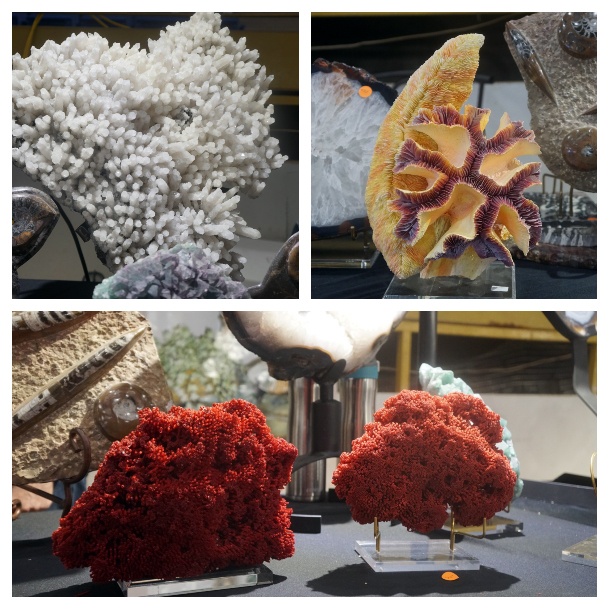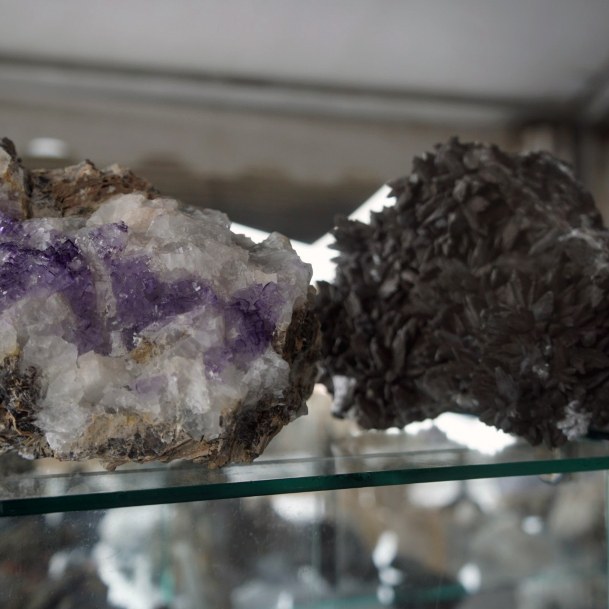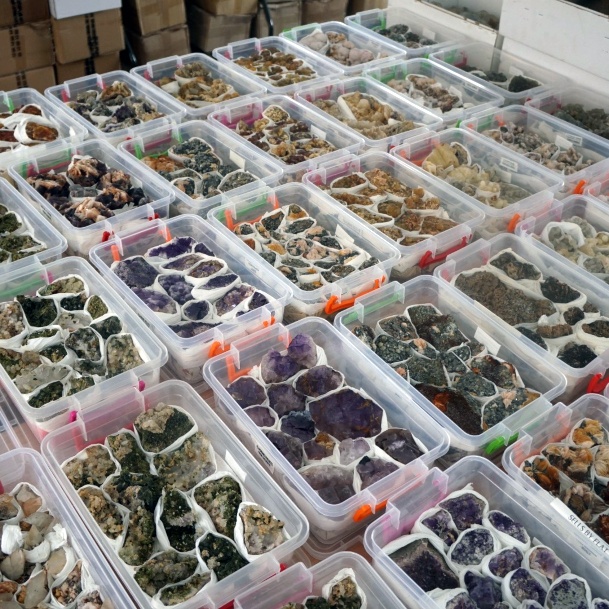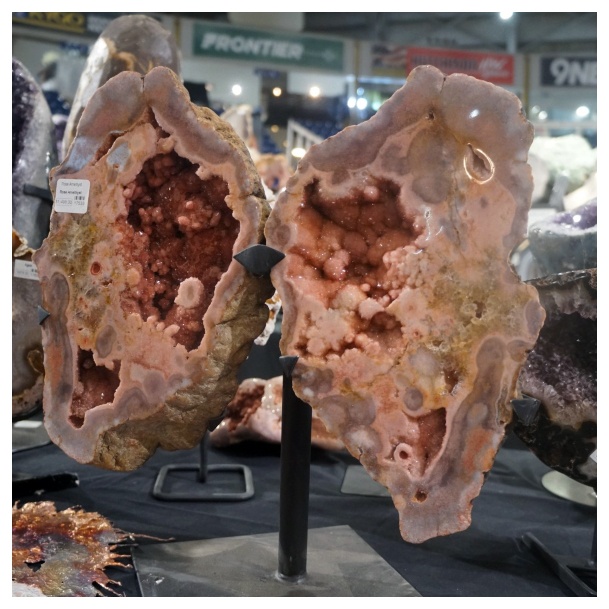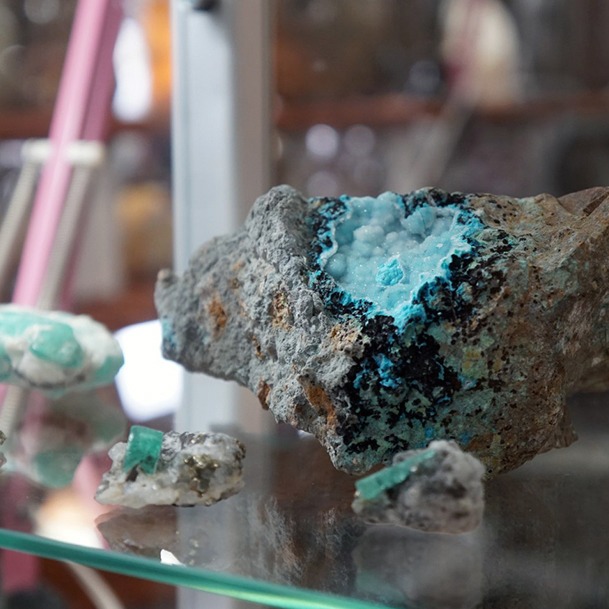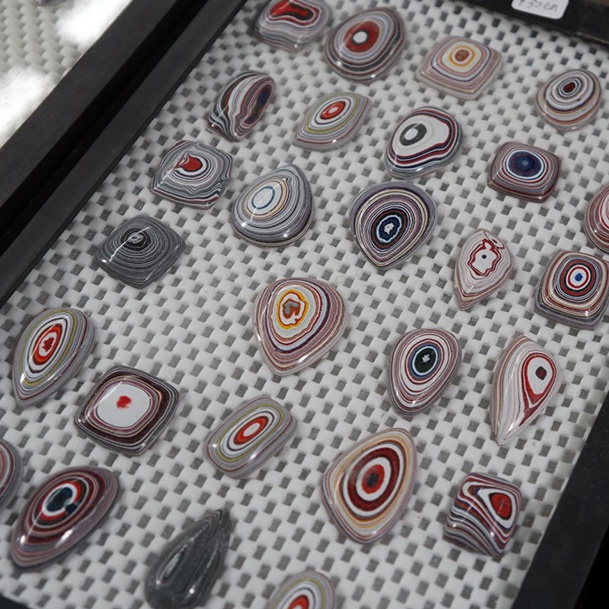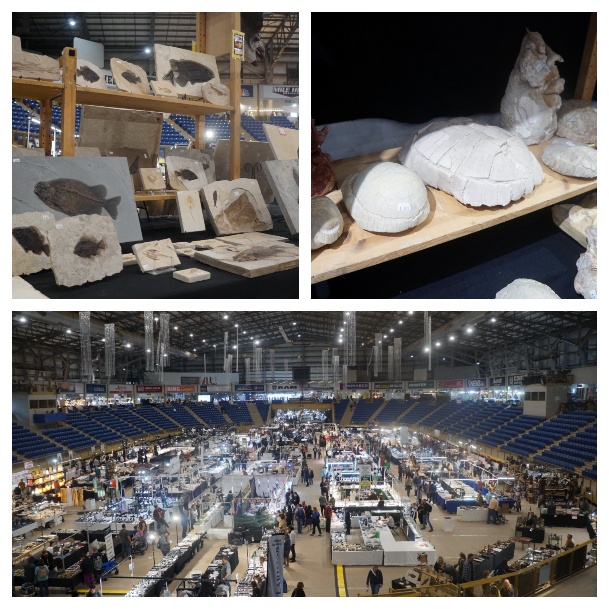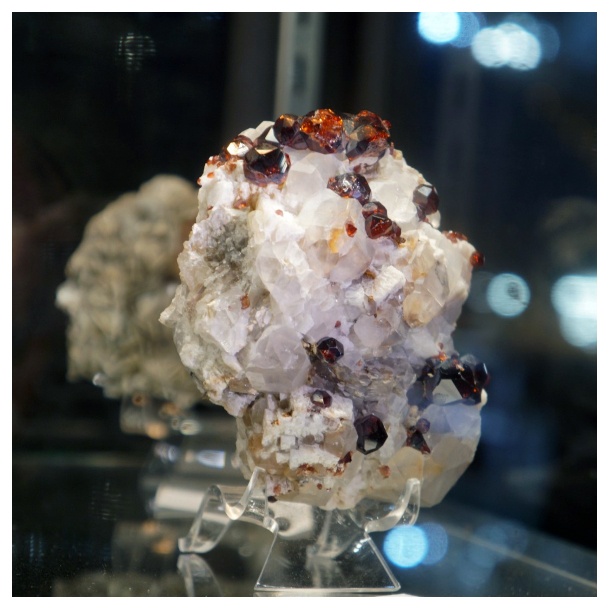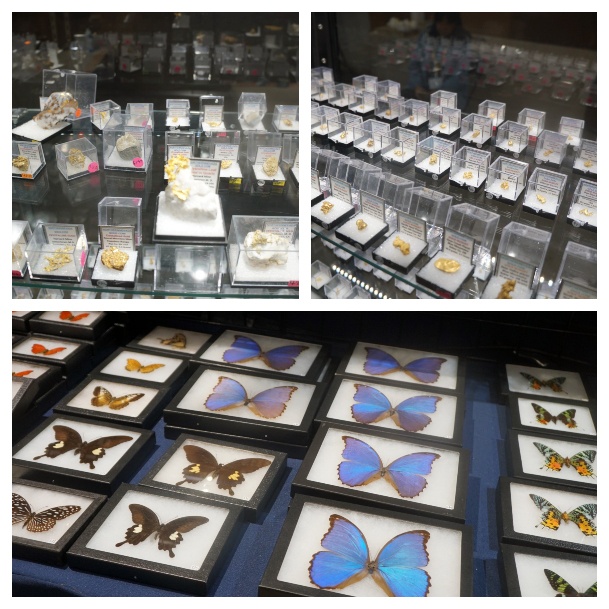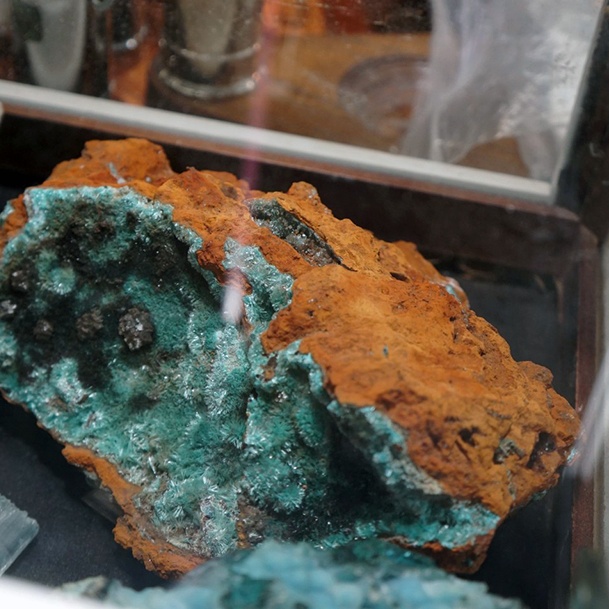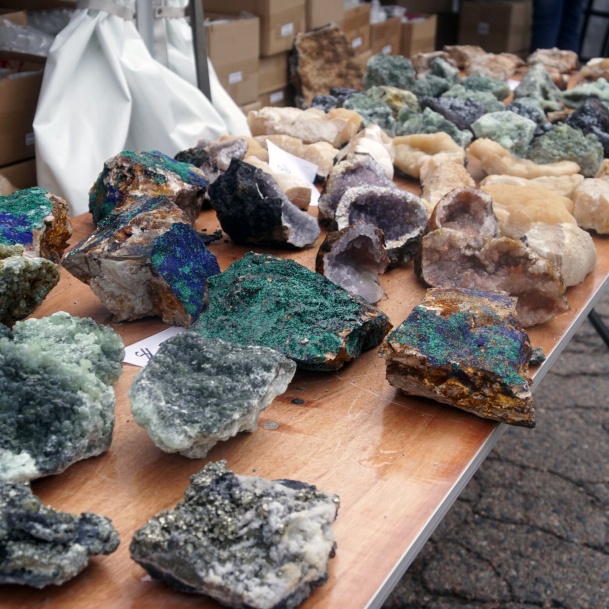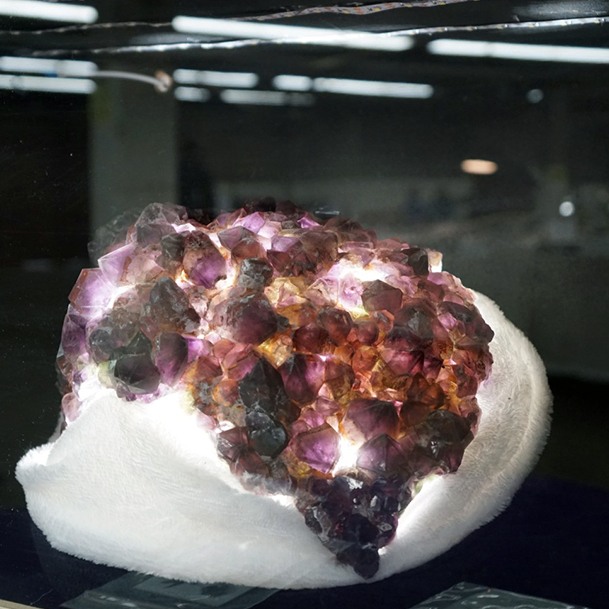 I love the Miner's Co-Op

My favorite part of the show is walking around the miner's co-op area to hunt for those self-collected, odd-ball mineral specimens. When you have an extensive collection consisting of hundreds of specimens, you start to find the common crystals, such as aquamarine, vanadinite, wulfenite, quartz, and so on, rather dull. Don't get me wrong, I could stare at any of those minerals all day long, but I like to have a mission in mind when I go to these rock shows.

The miner's co-op is a different experience than the rest of the show. It's less wholesale and more individual-focused. Folks with booths tend to be highly knowledgeable, super friendly, and willing to make great deals because each piece they sell is self-collected. In other words, their cost for these minerals is essentially zero, so there's a lot of negotiation room.

Beyond fair deals, the mineral co-op is home to many unique, random minerals you won't find elsewhere throughout the show. Many of these minerals are rough, less-sparkly specimens, but their uniqueness is where they truly shine.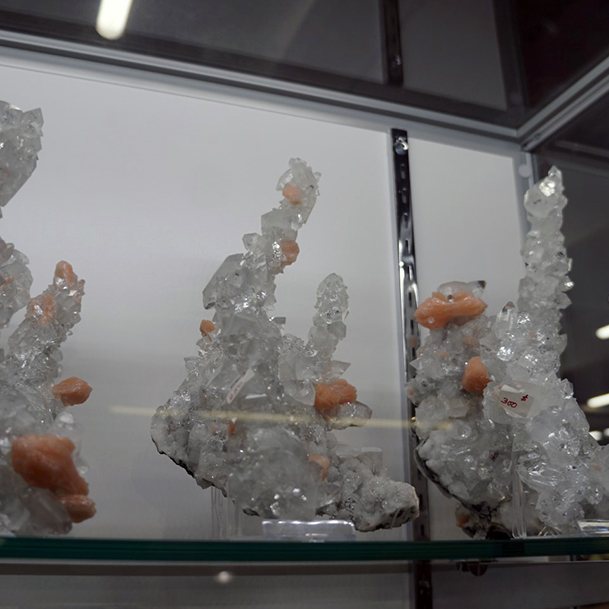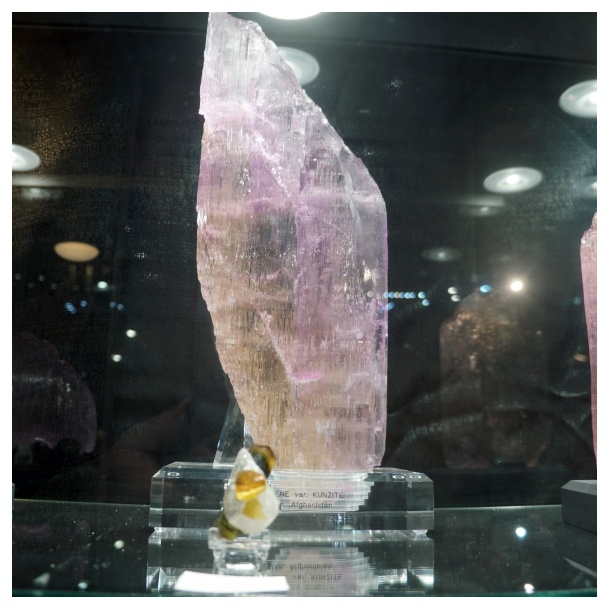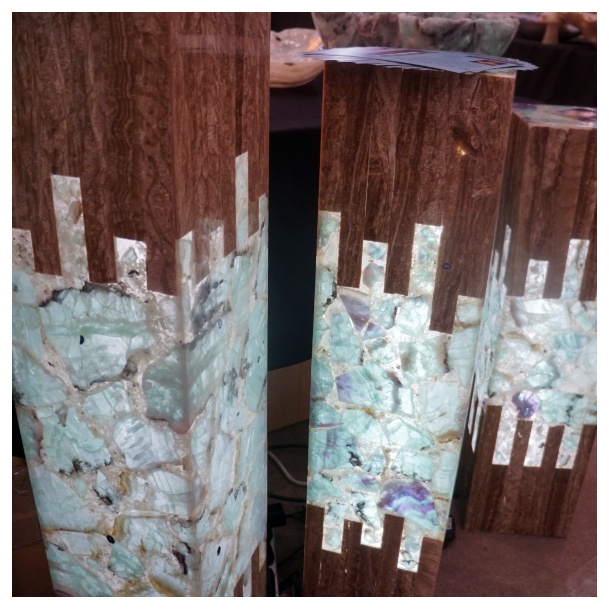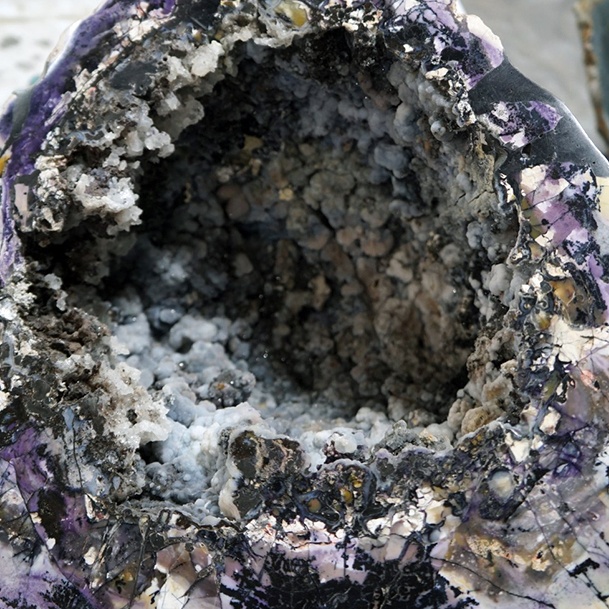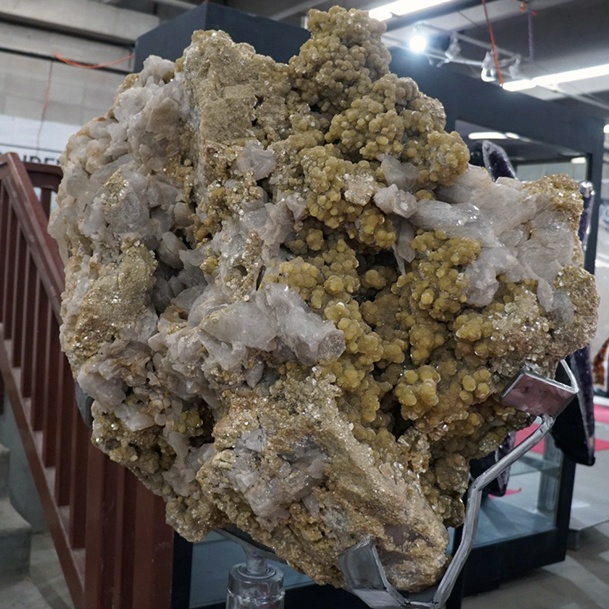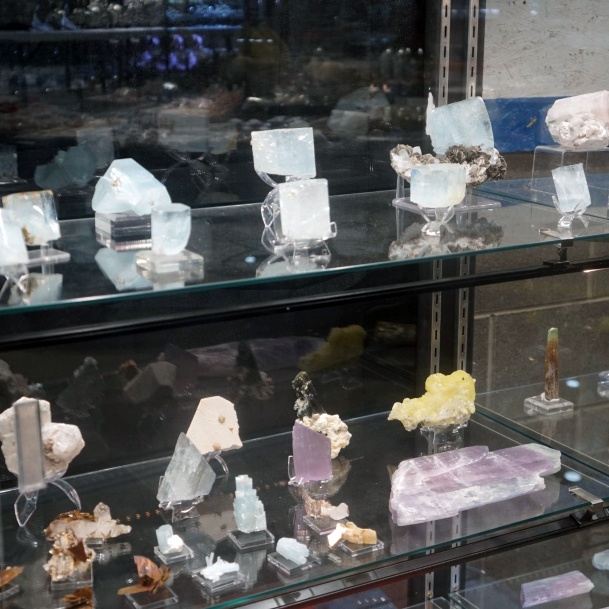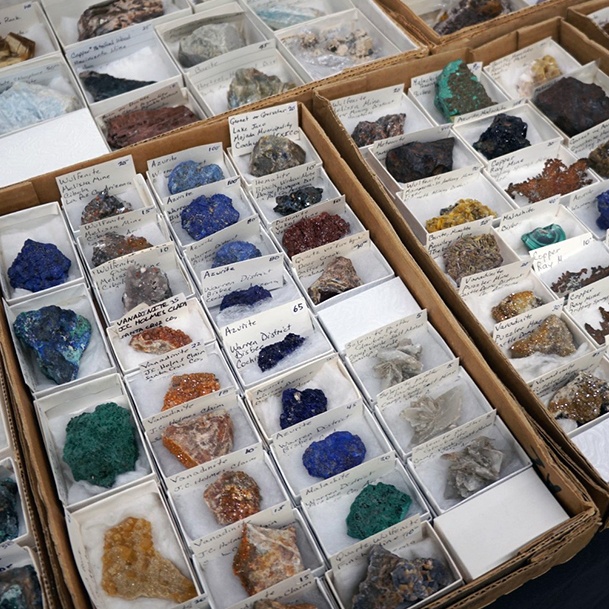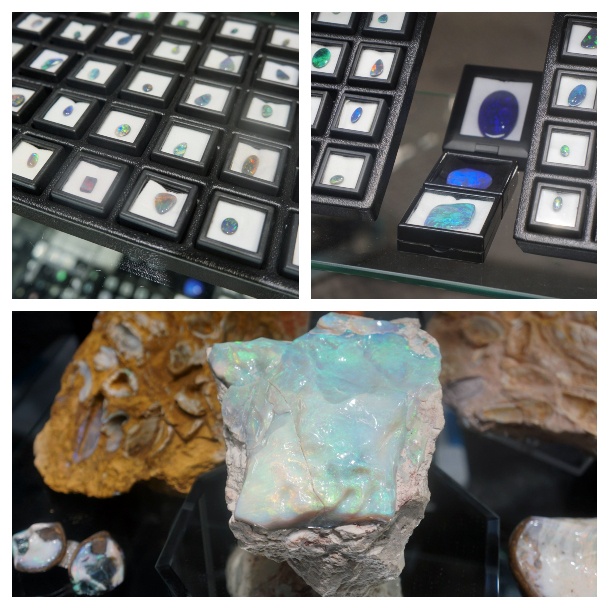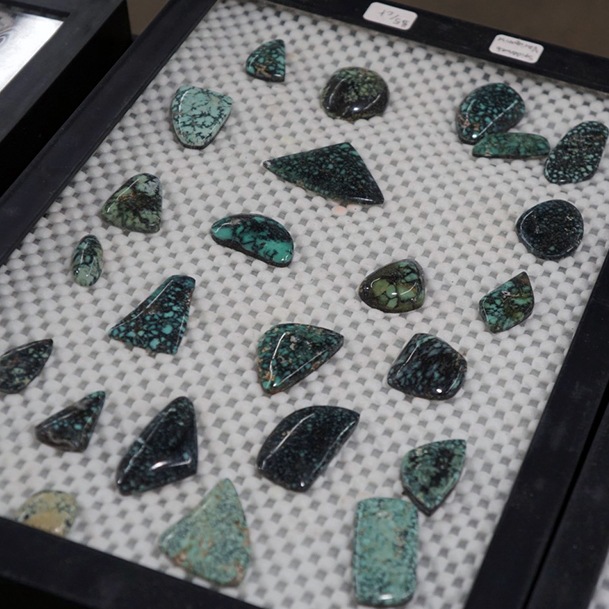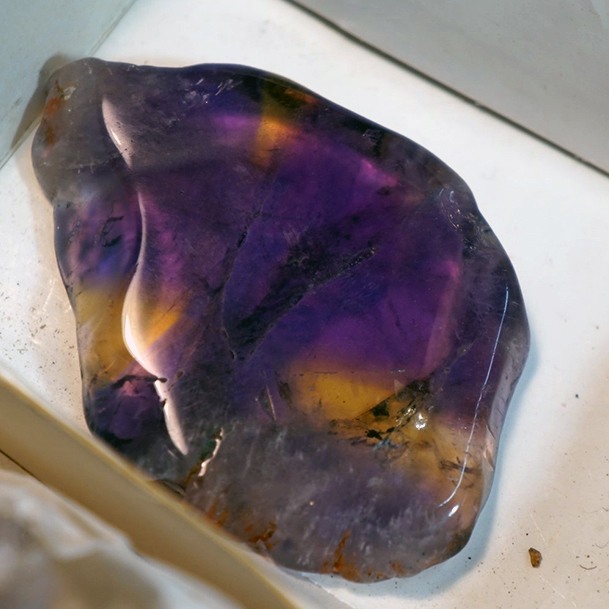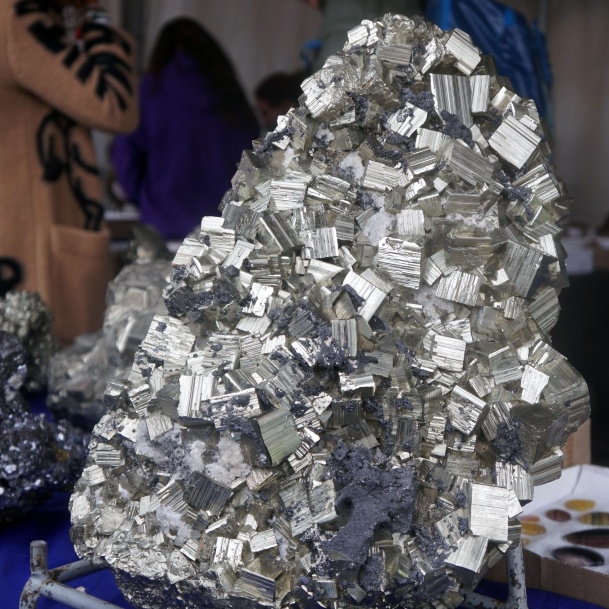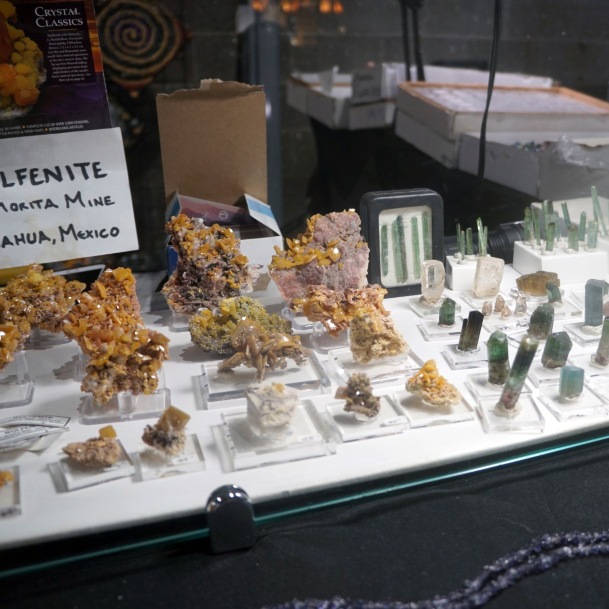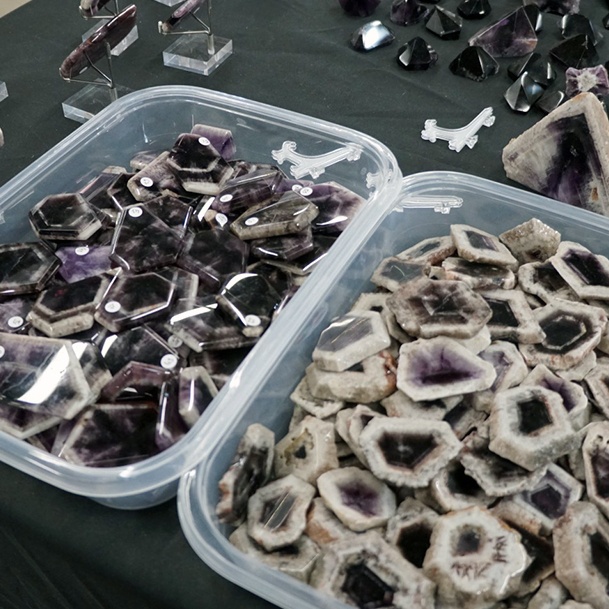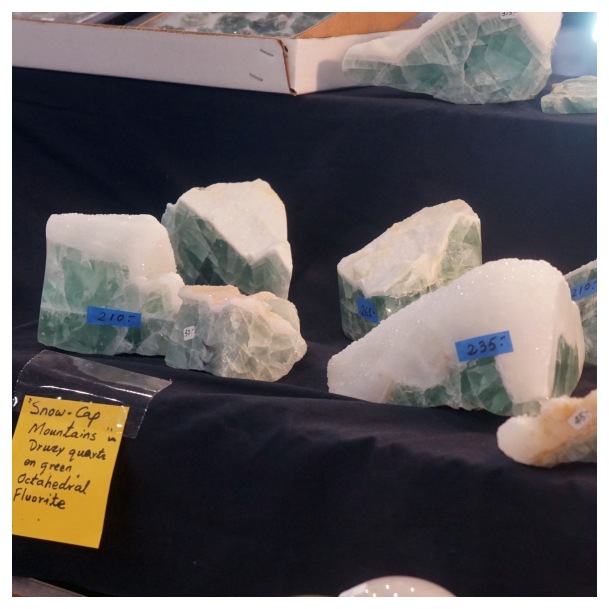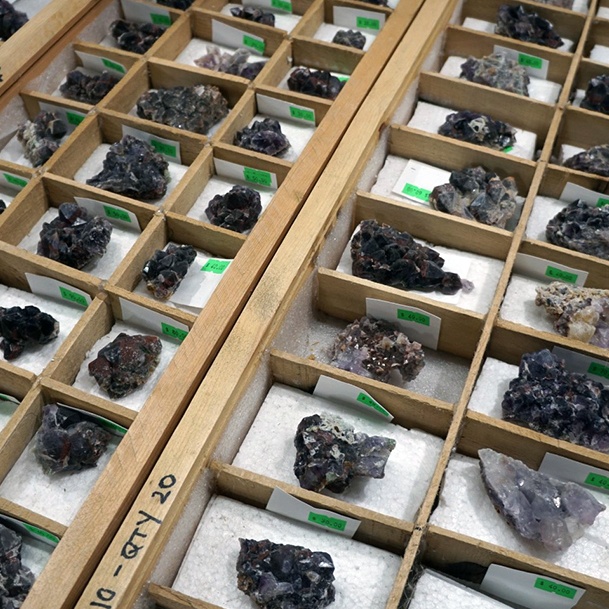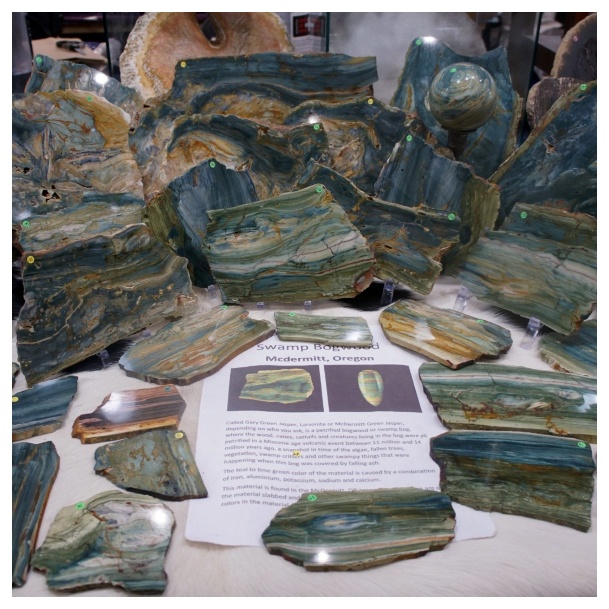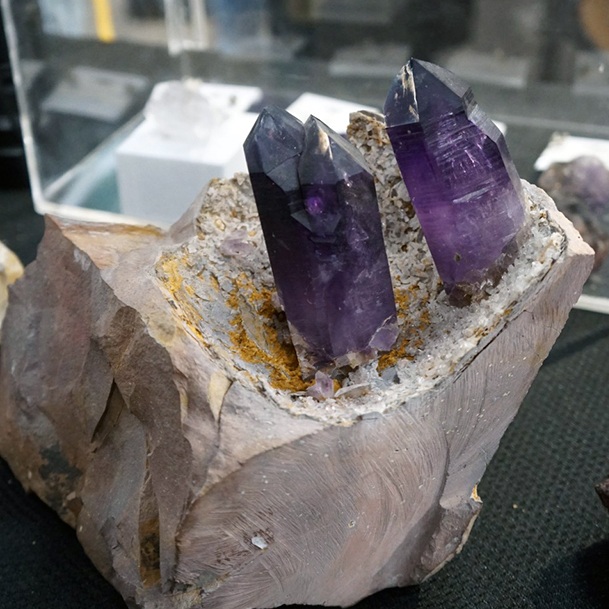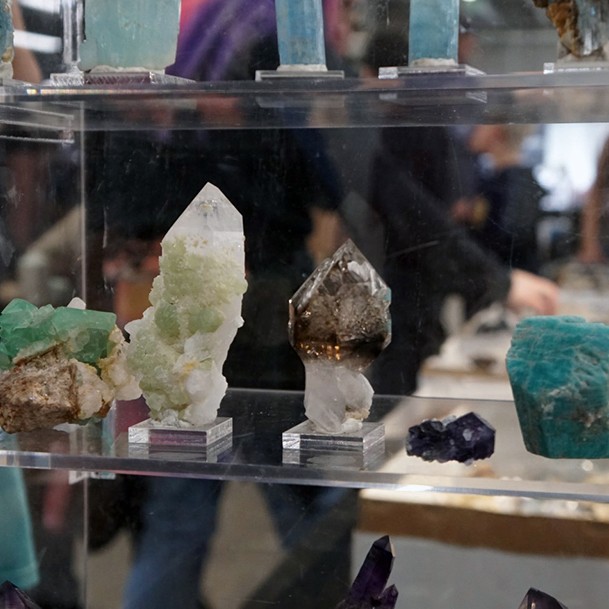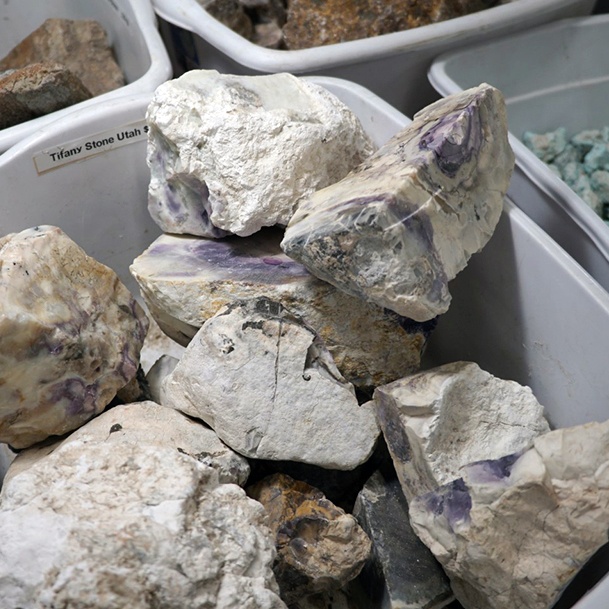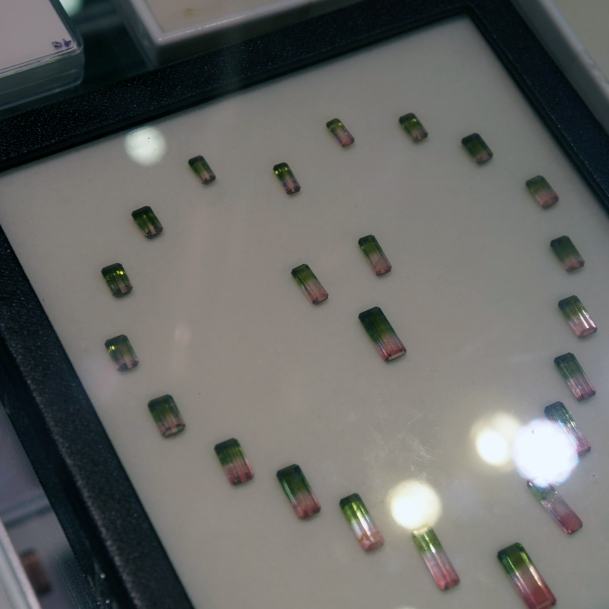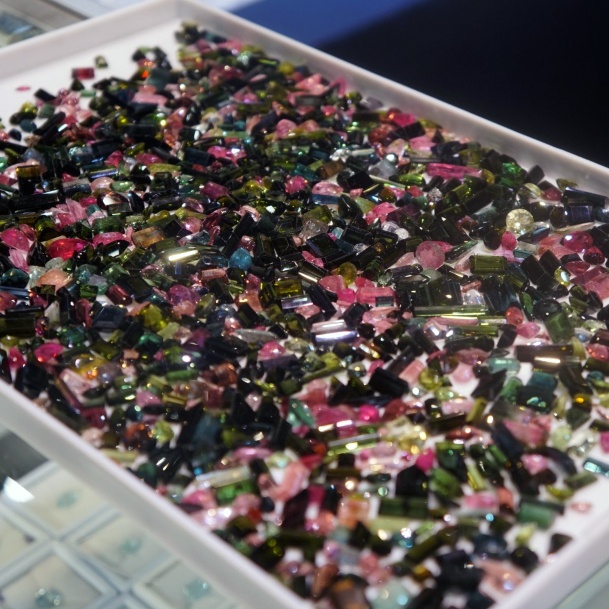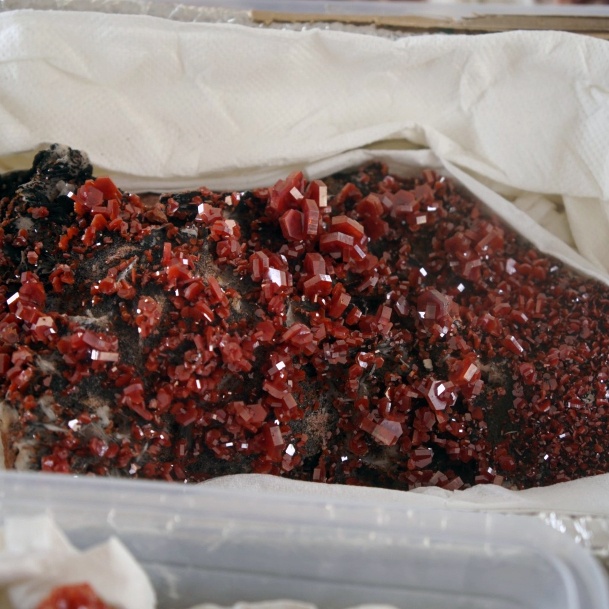 The best way to buy crystals

Buy a pre-assembled pack of crystals if you're new to collecting minerals and want to jump-start your collection.

You'll usually find a set of ten or so minerals wrapped together in a single cardboard box. These are meant to be sold to wholesalers, but we've bought plenty as individual collectors, so don't let that intimidate you.
With these packs, you can get a ton of unique minerals at a massive discount in one go. You'd spend way more loot trying to acquire individual pieces one by one. It's harder to negotiate the price down on these packs, but it is possible.

While you save some serious money, there is one downside. You can't pick and choose what you want. The packs are pre-made, and sellers have a hard time letting folks switch minerals around from other boxes. Sometimes sellers will let you do it, but most of the time, they won't.

Regardless, if you're getting into mineral collecting, then these pre-made packs can be a great way to get a lot of awesome rocks for not a lot of money. I also wanted to note that we've found some killer pieces that are worth hundreds of dollars in some boxes (but being sold for way less as an entire box), but you have to look hard.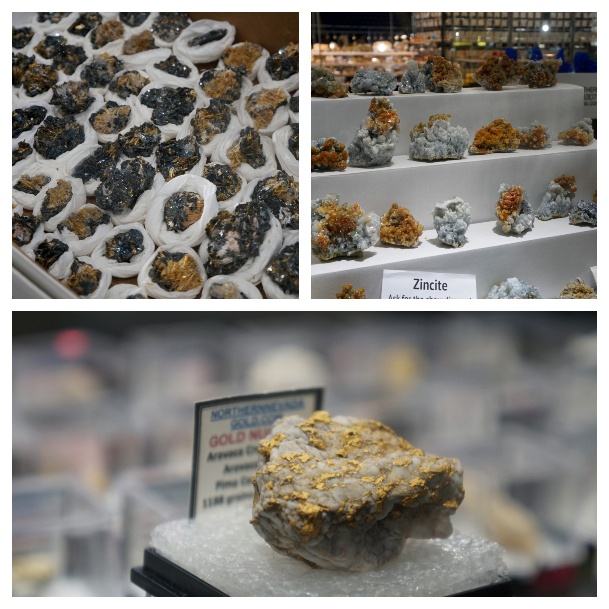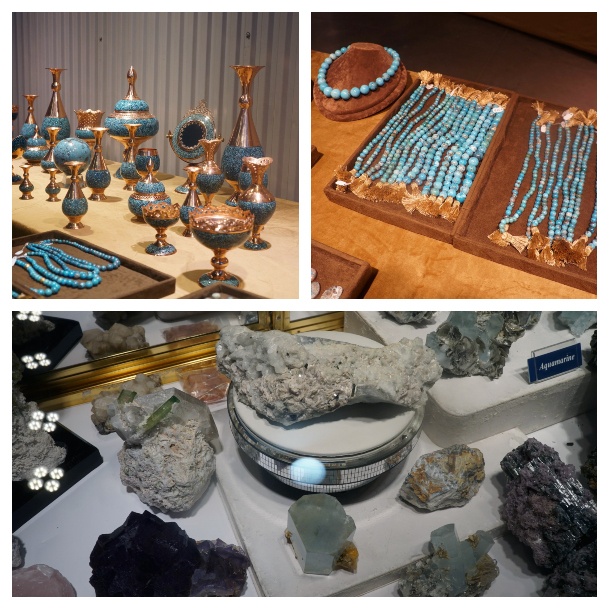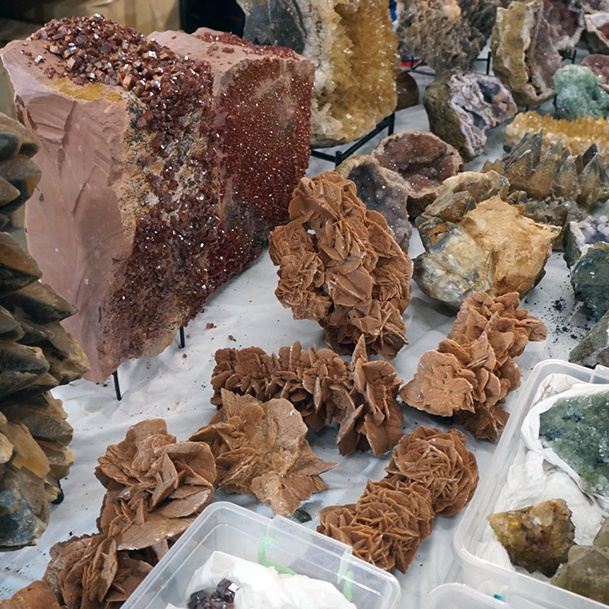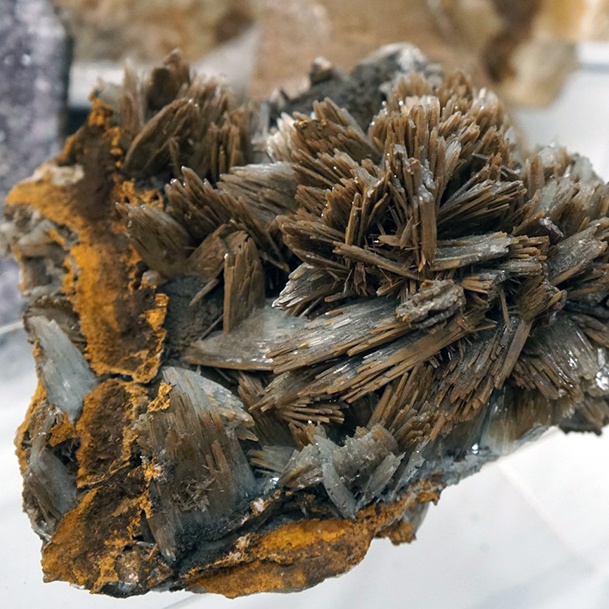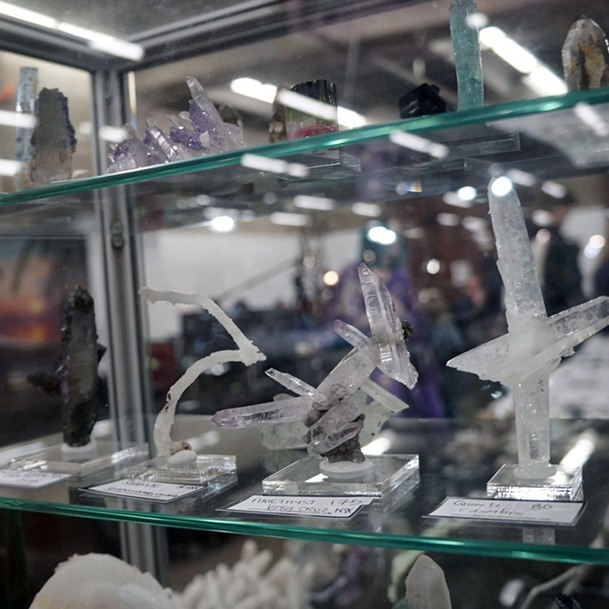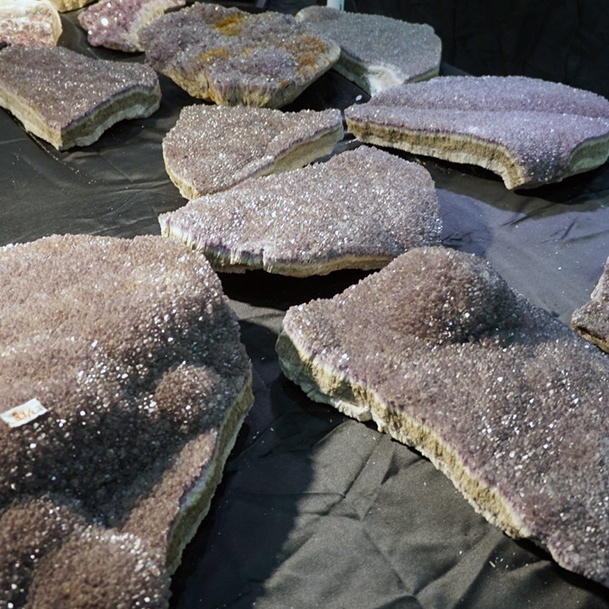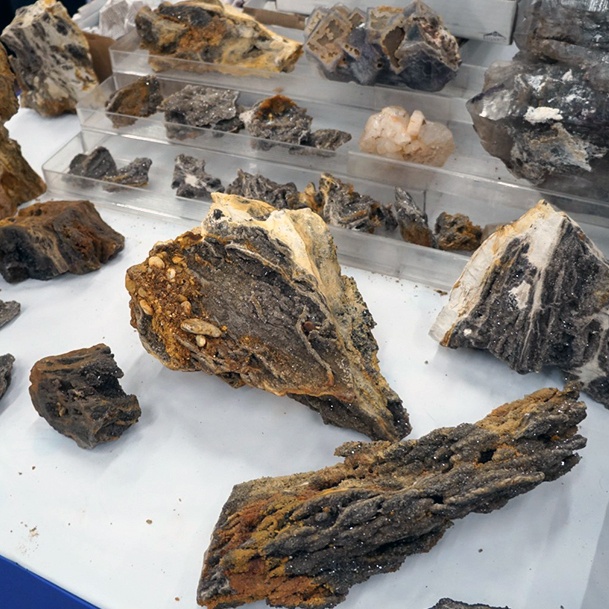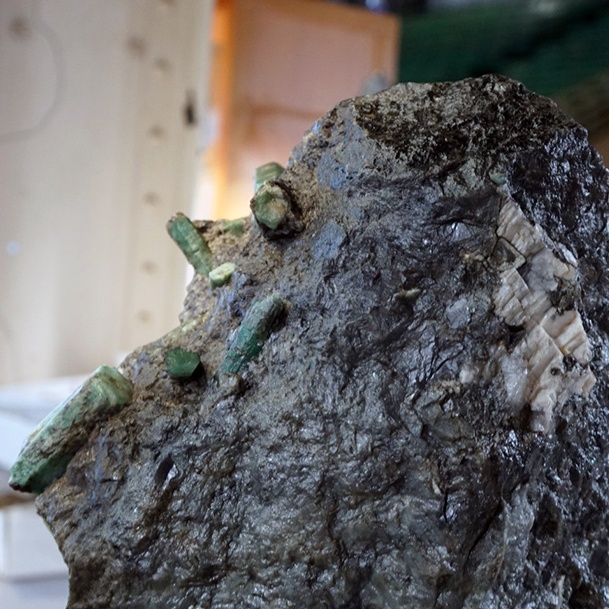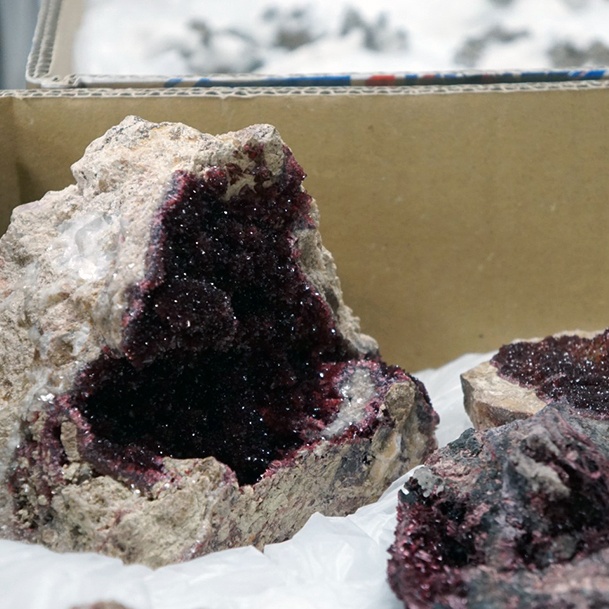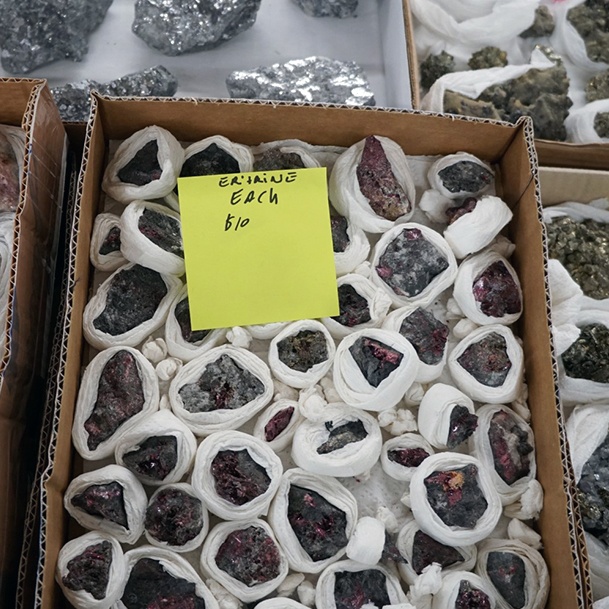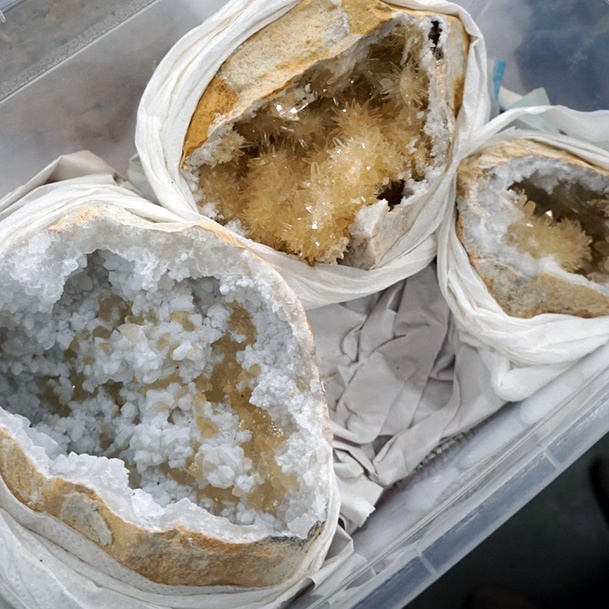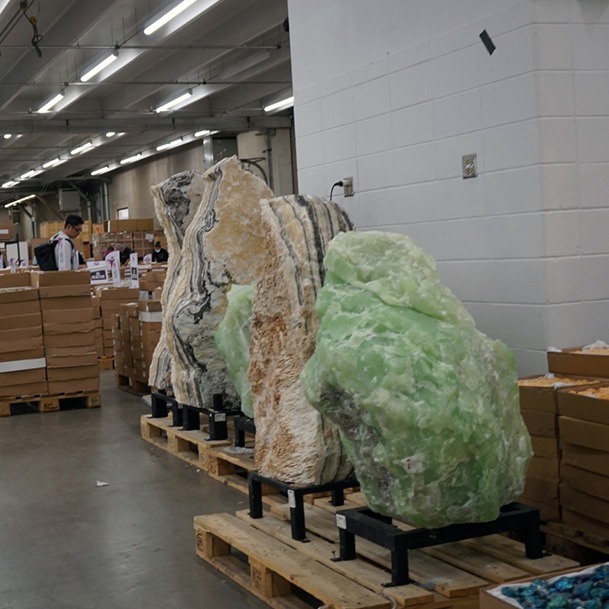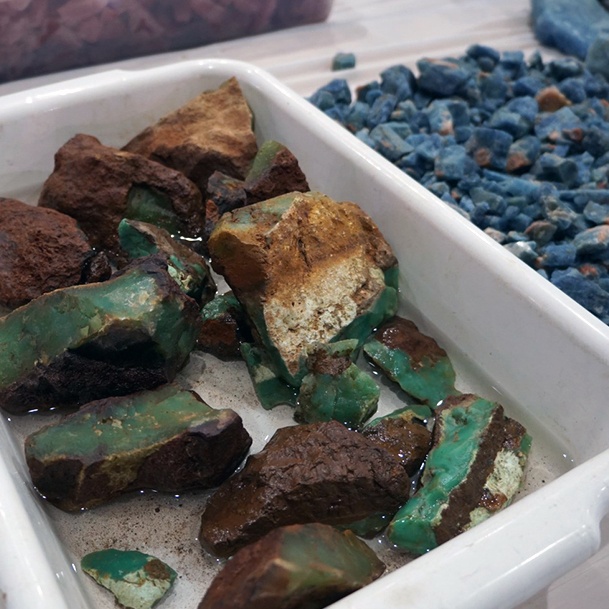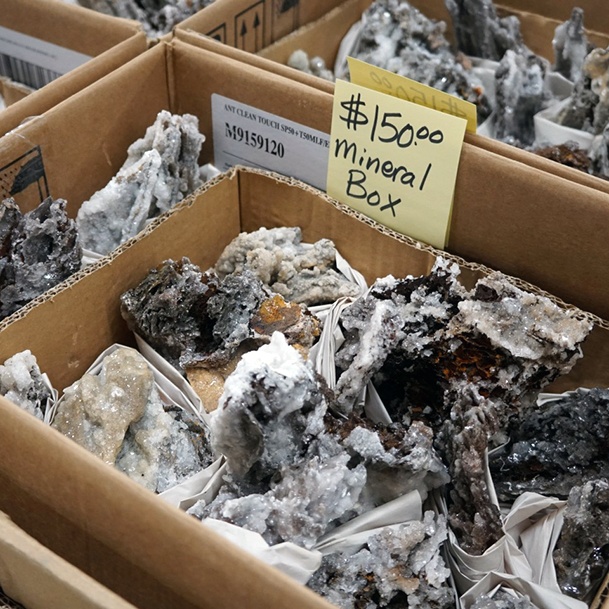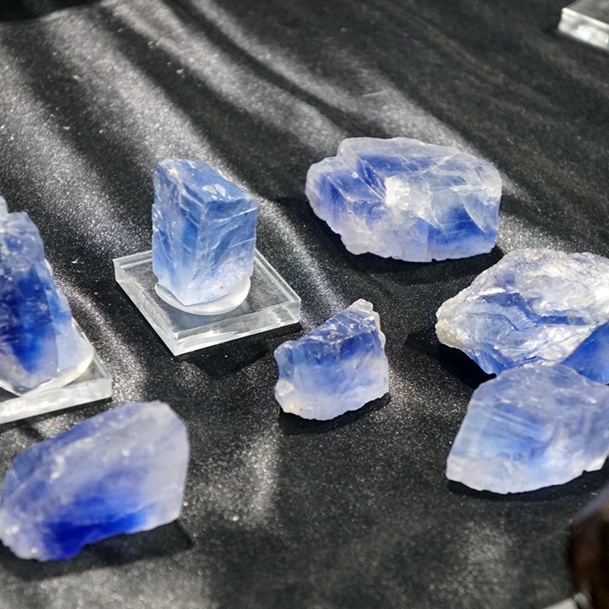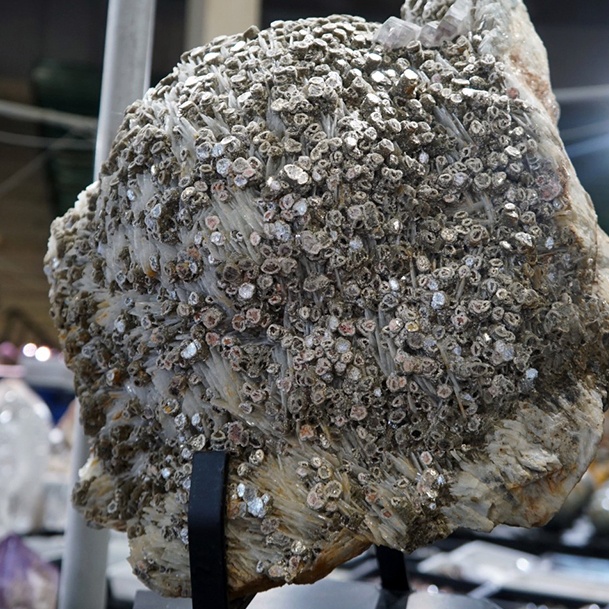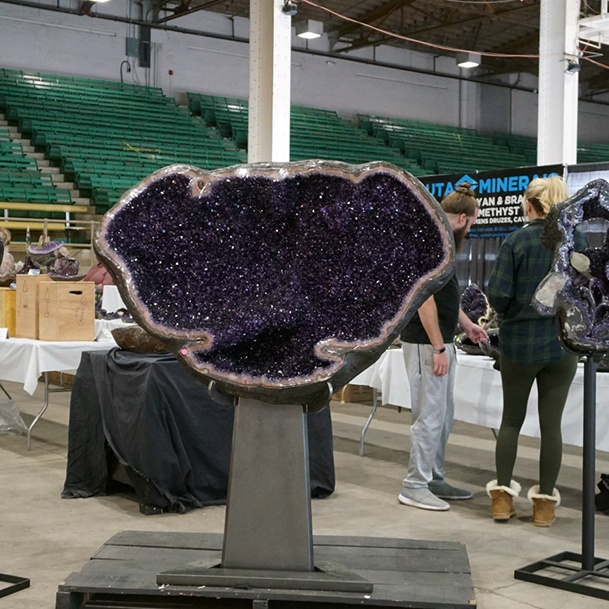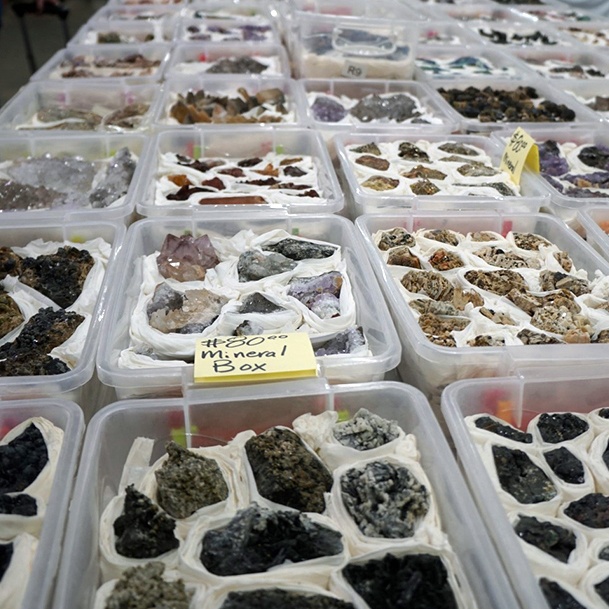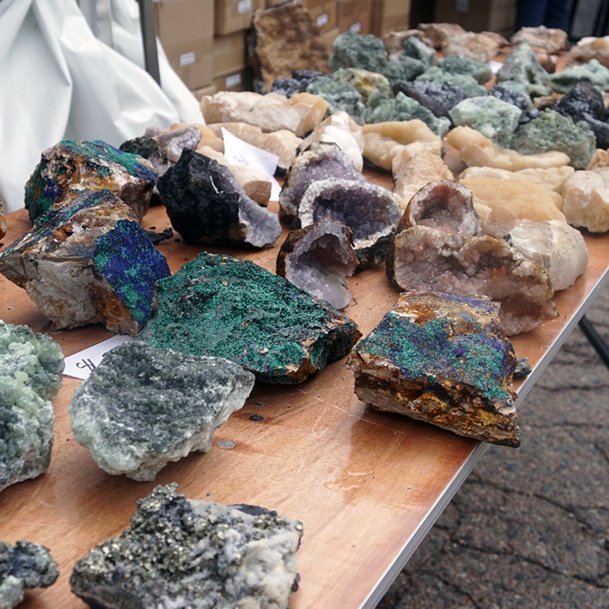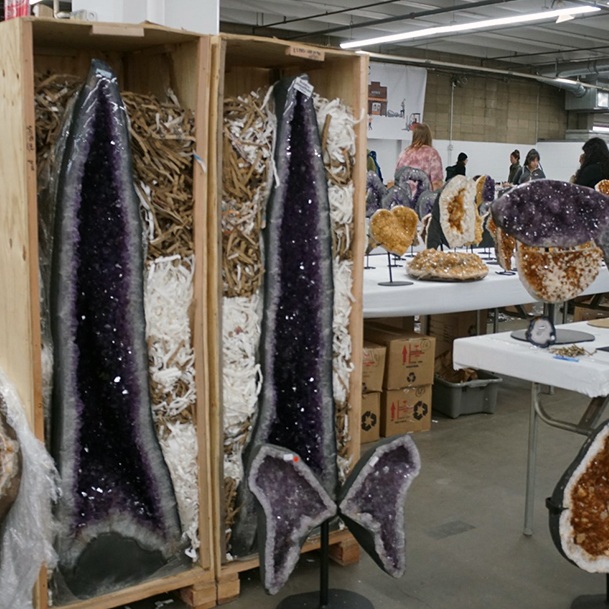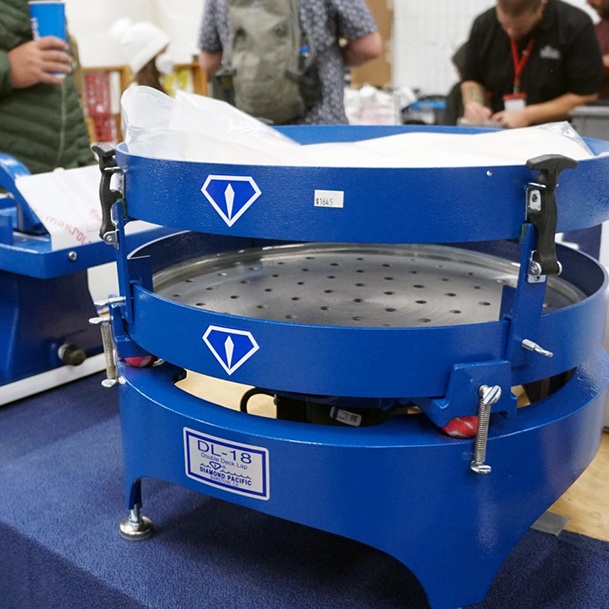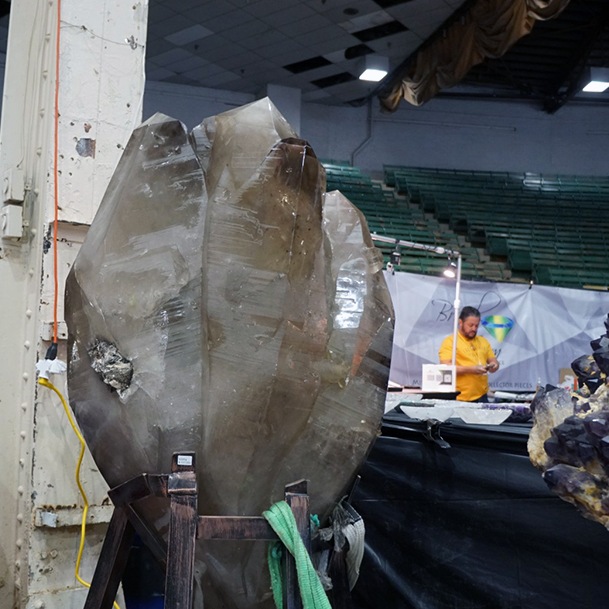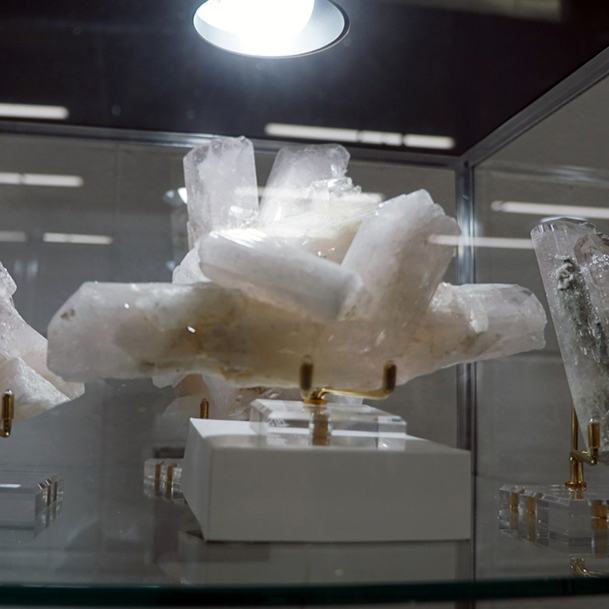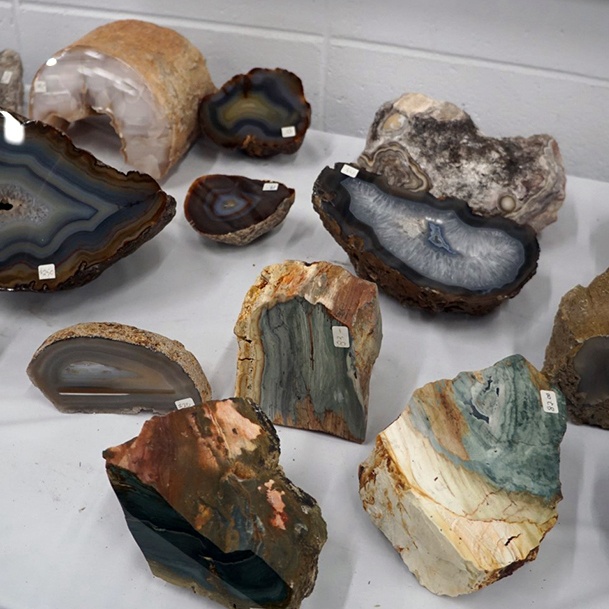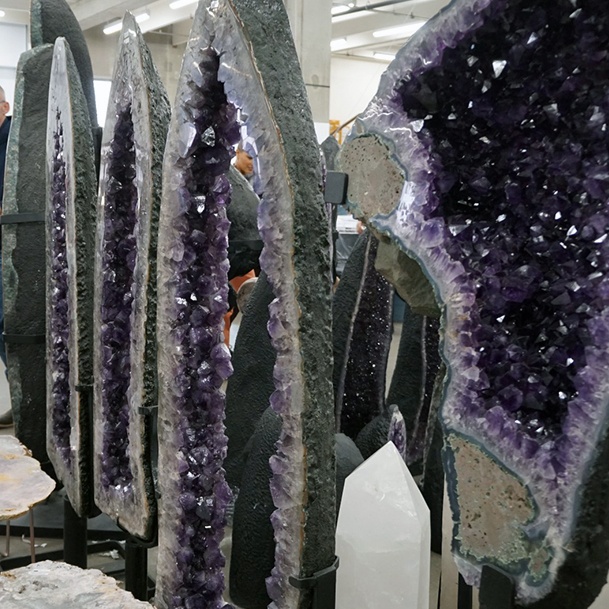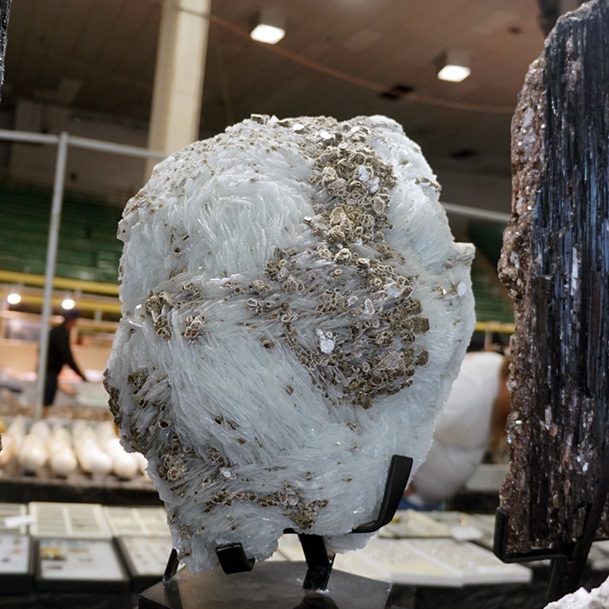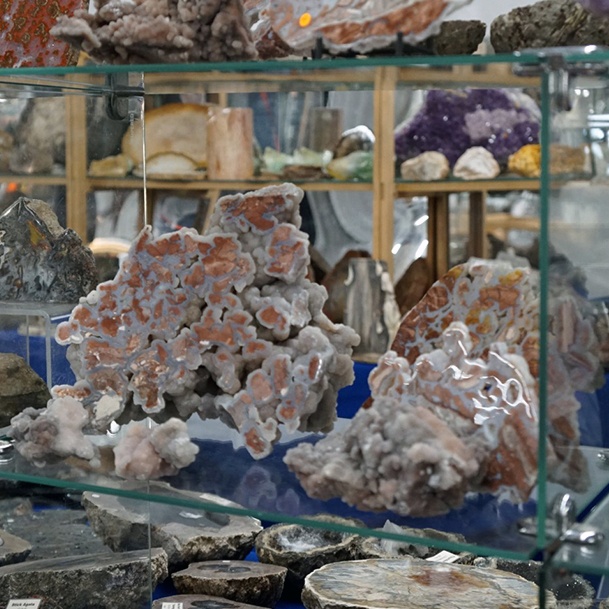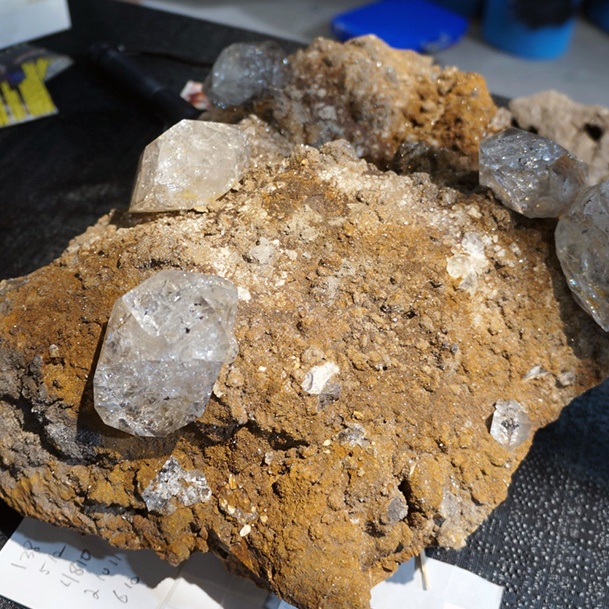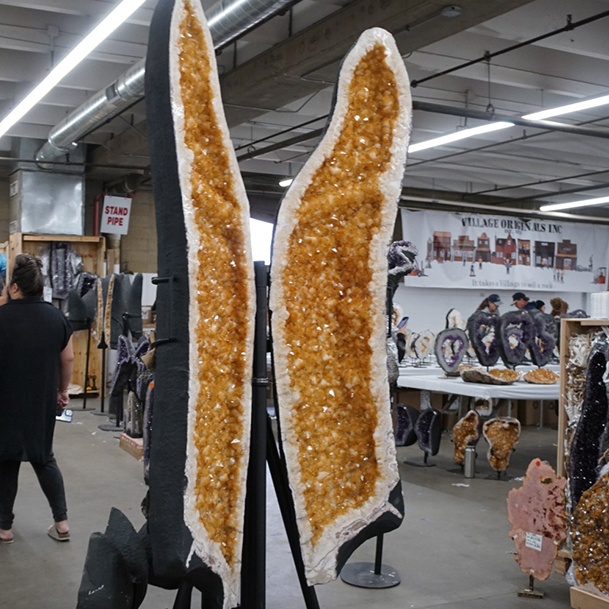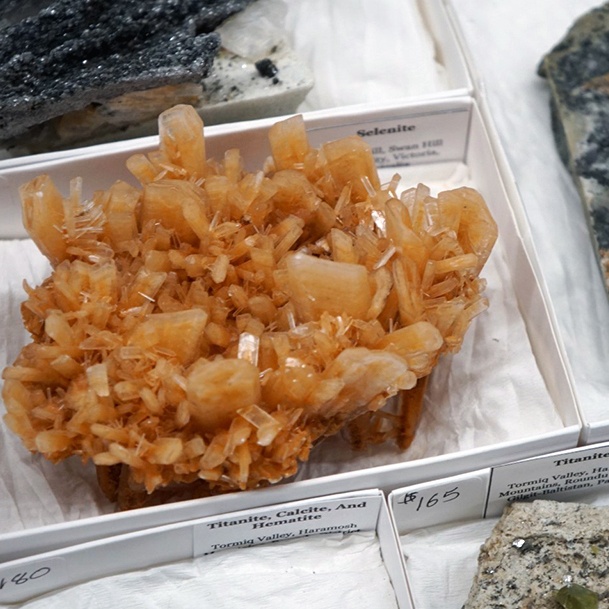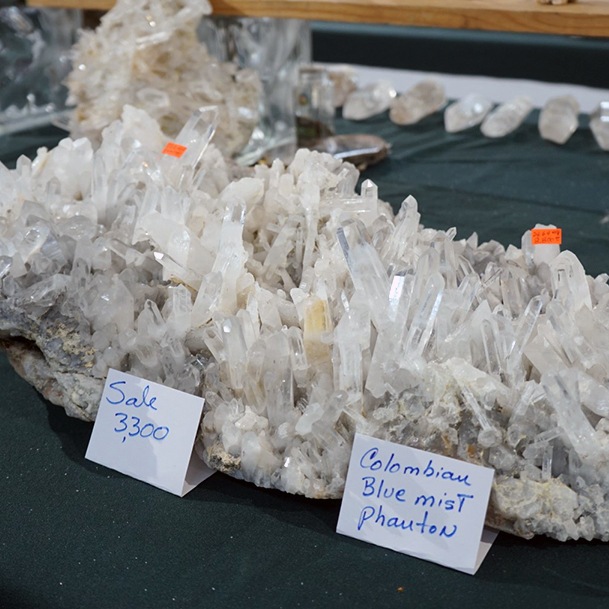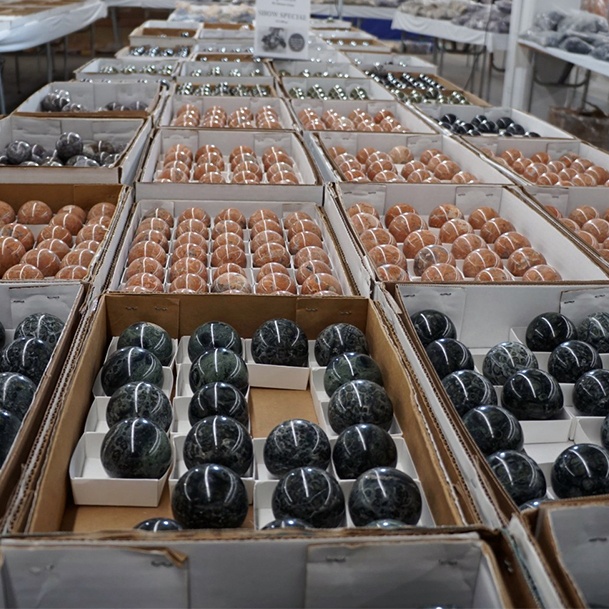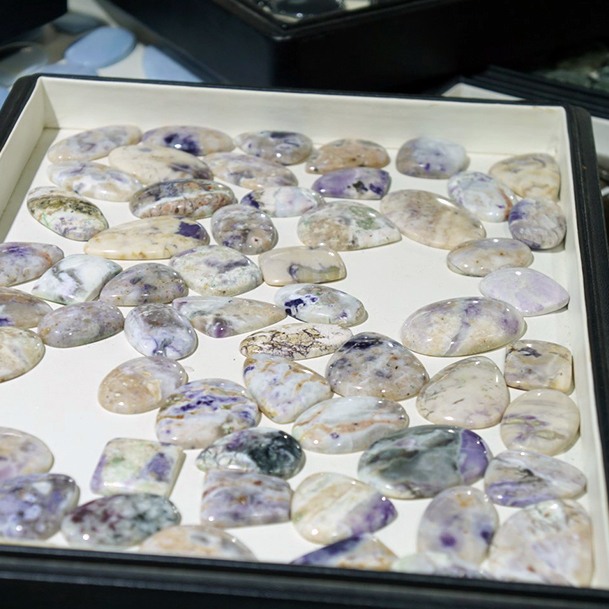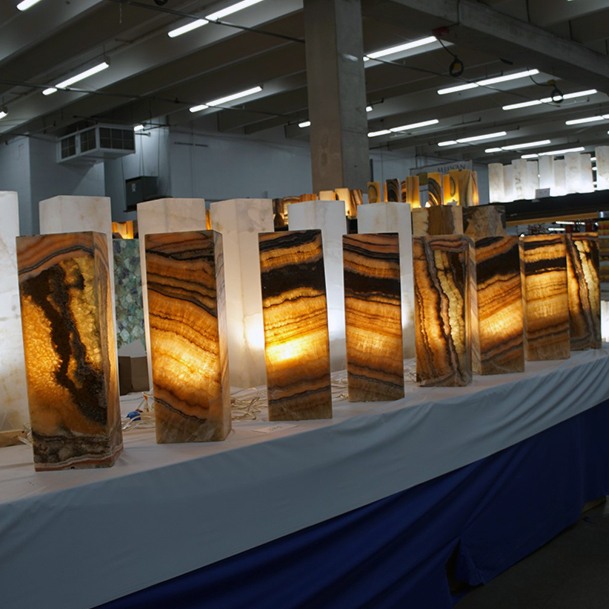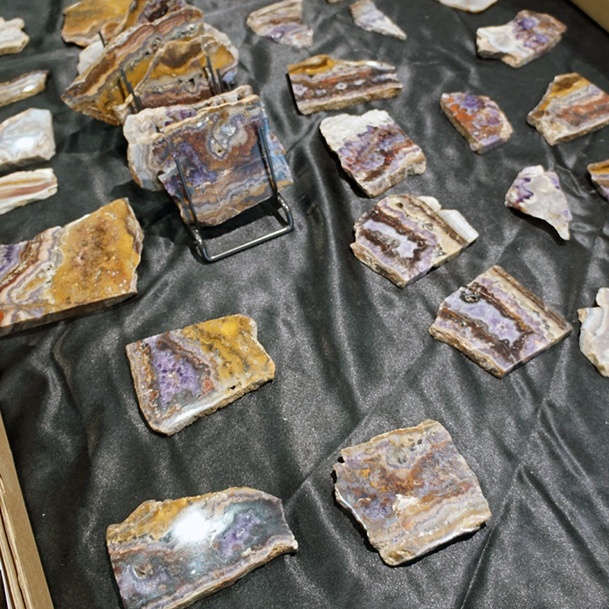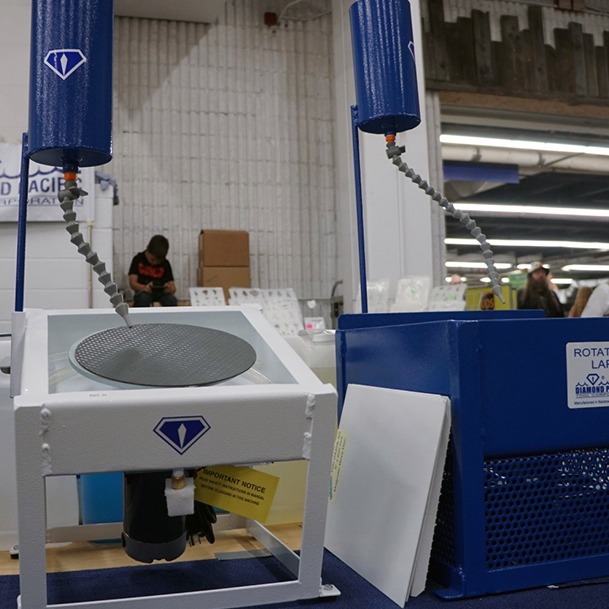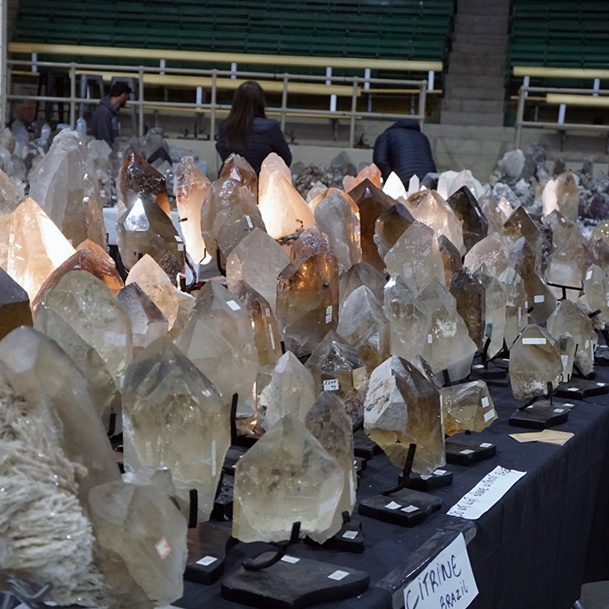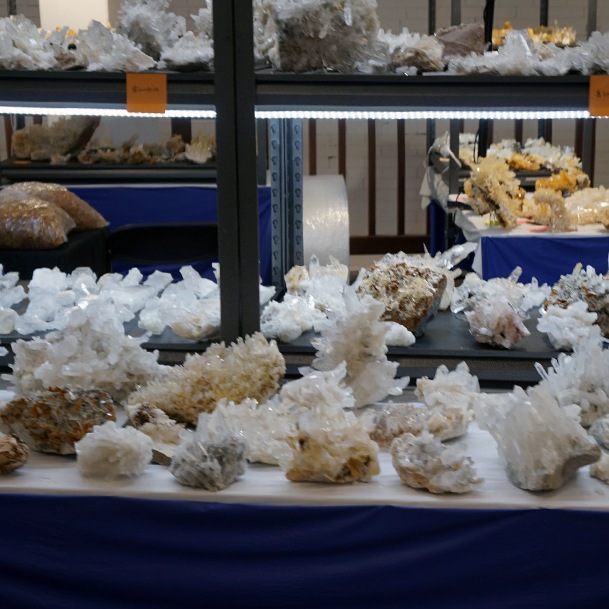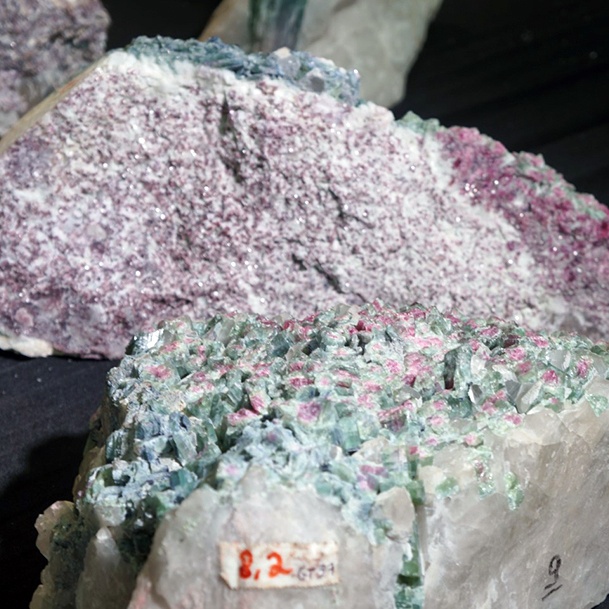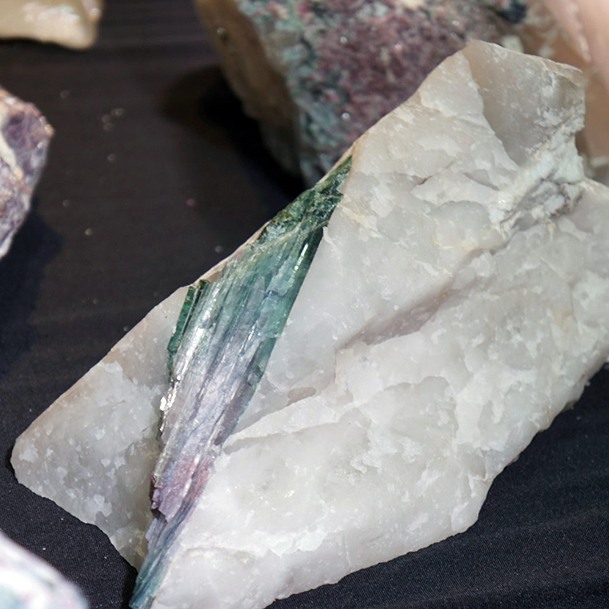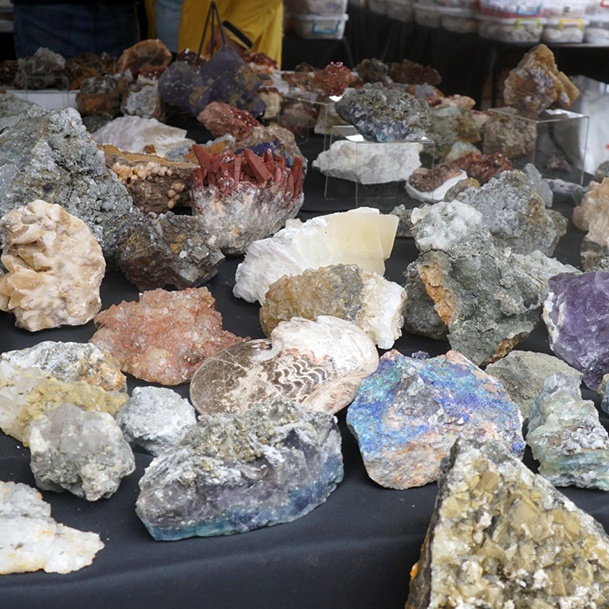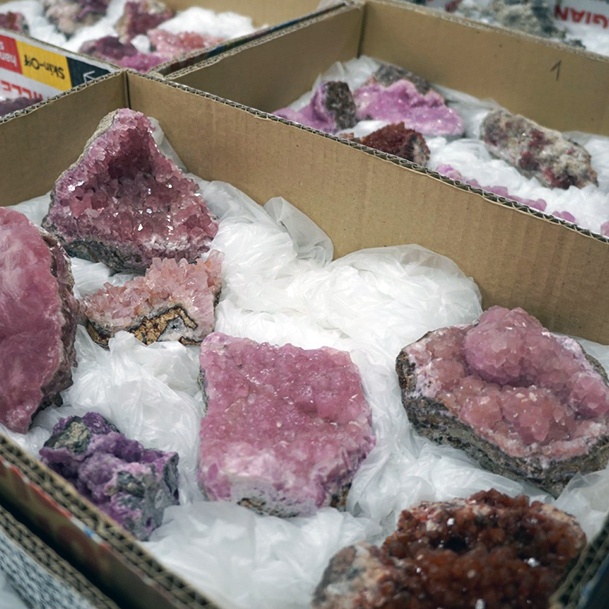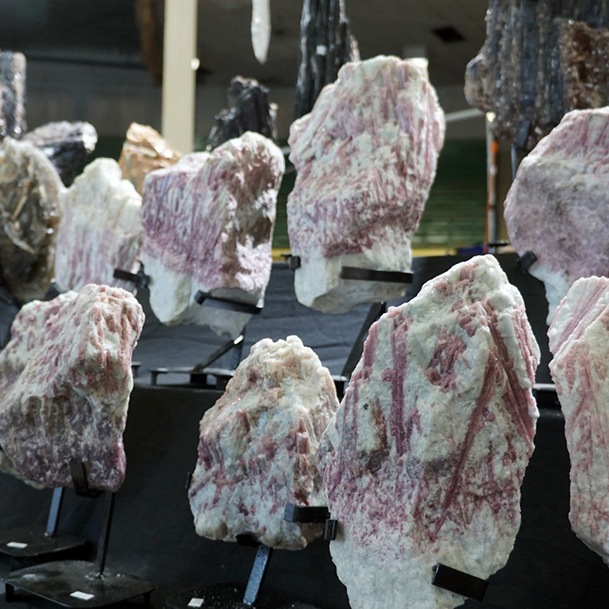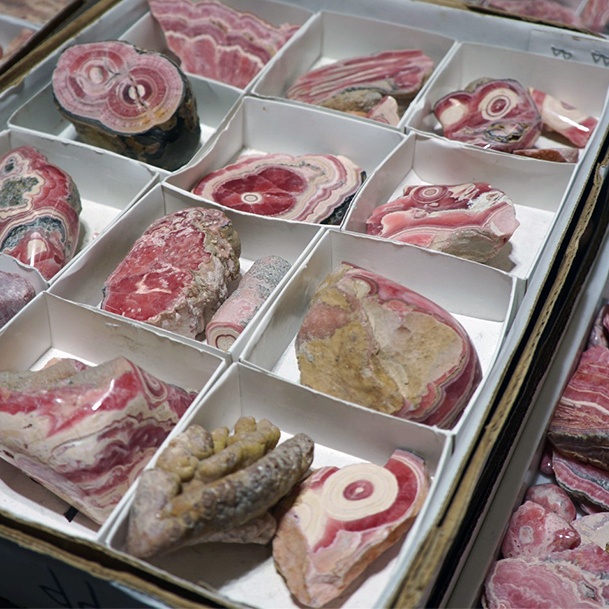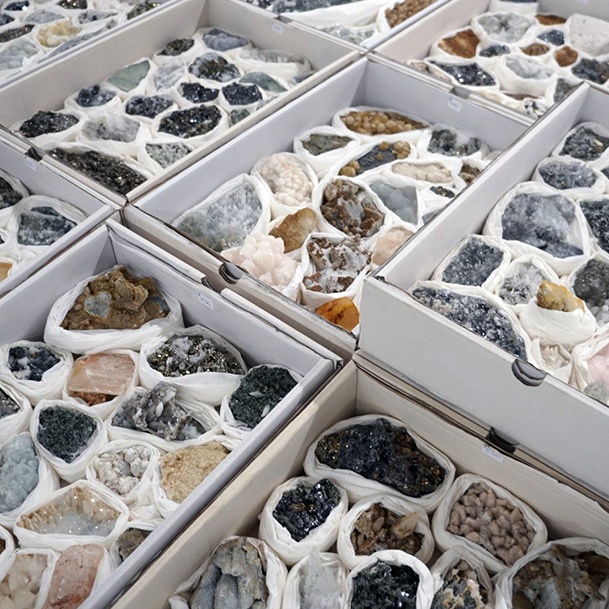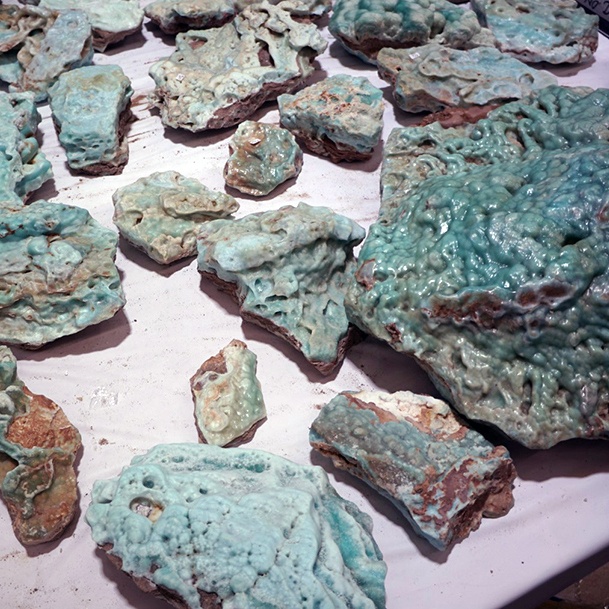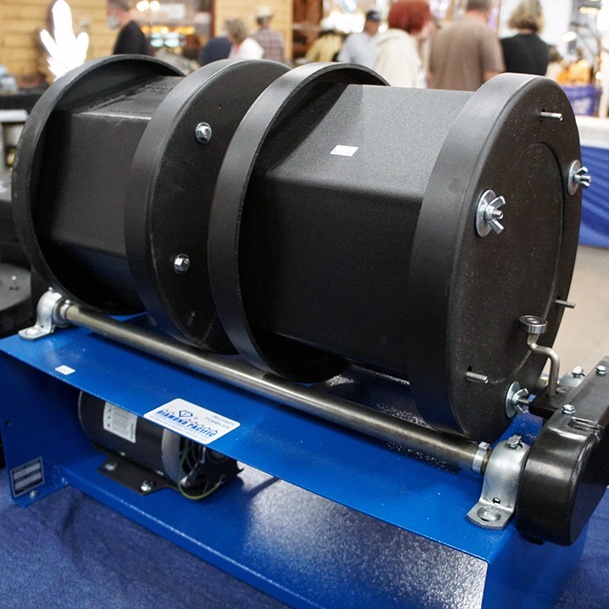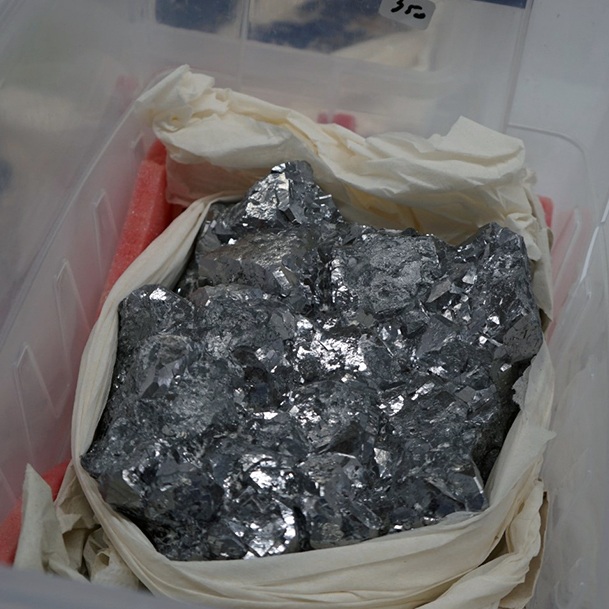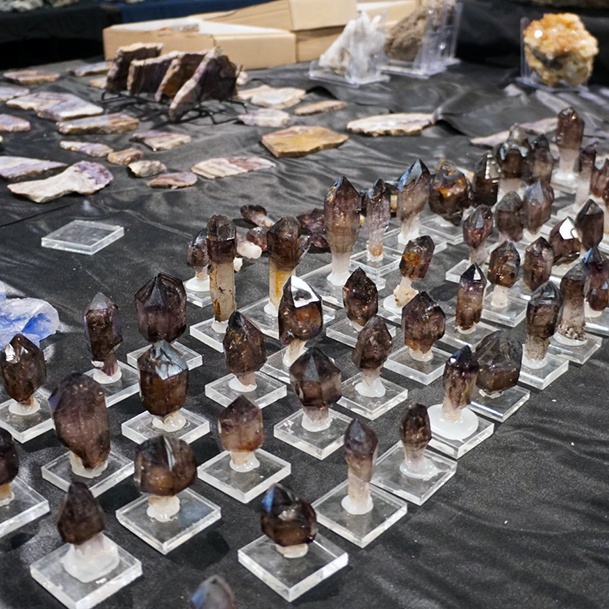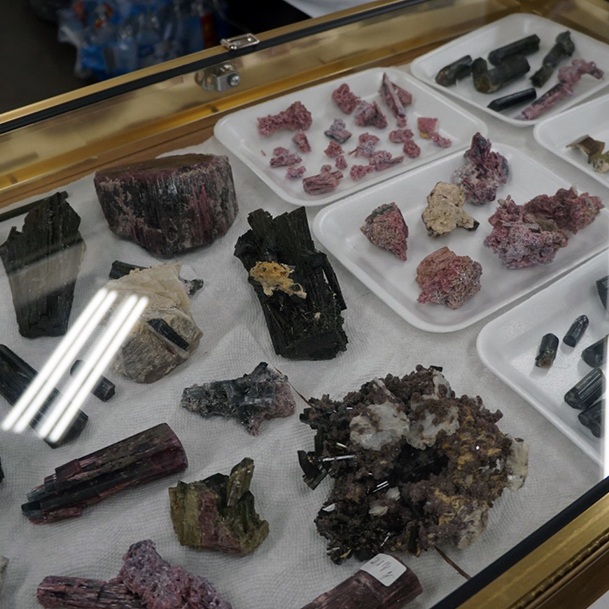 Payment can be tricky

Bring cash! Cash is king!

With minerals mined across the globe, naturally, sellers will be traveling from around the world.

A good deal of these sellers don't take credit cards. Nothing is worse than finding a bunch of things you want at a booth, only to learn that the seller only takes cash. ATM lines at the Denver Gem and Mineral show are long for a reason.

Luckily, most vendors have gotten with the times and are using Paypal, Venmo, or other cash apps for payment.