Some of the types of metal commonly used to build raised garden beds include galvanized steel, aluminum, mild steel, and corten steel.
Corten steel is a type of weathering steel that does not require any painting. It is made from a number of steel alloys that have a stable rusty appearance after being exposed to weather conditions for many years, thereby making corten steel the best metallic material to use when building raised garden beds.
The dark brown oxidation formed over corten steel makes it resist corrosive weather elements such as fog, rain, snow, and ice. Corten steel will save you both time and money because it requires little maintenance, does not need any painting, and can withstand all types of seasons while you grow your crops.
Corrugated metal is another galvanized steel material that you can use to build a raised garden bed. When combined with a wood frame, the corrugated metal can offer an appealing contrast between the wood and the metal. Additionally, corrugated metal allows you to add your style and personality into your gardening by painting or staining the metal with an aesthetically pleasing color that matches the exterior décor of your home.
Do you have a trough made from aluminum on your property? You can transform the trough into a raised garden bed for your plants. Simply empty the trough of any water, set the trough on a level surface, and fill it up with soil. We recommend adding some mulch or manure over the soil to make it more fertile for use.
You can also take advantage of the extra galvanized steel roofing panels in your home to build the raised garden bed. Panels are excellent for making raised garden beds because they are durable, affordable, and easy to come by.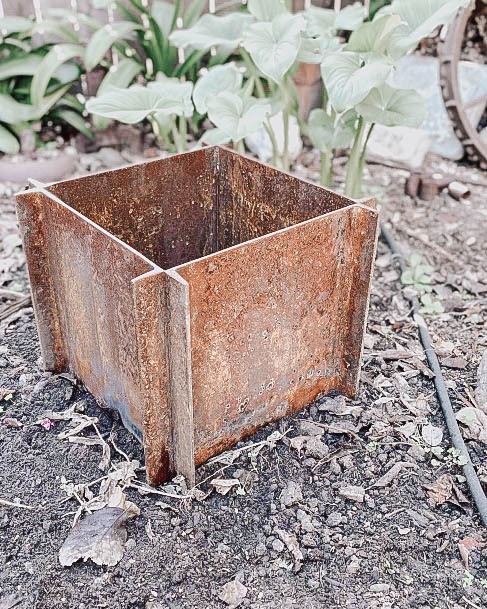 Though not terribly easy to put together, you can construct metal raised garden beds out of scrap channel beams. A plasma cutter will make cutting the four pieces quick and easy, but a grinding disc can accomplish the same results, a bit slower. We have leftover steel beams from our new home construction and rather trash them, we've put them to good use.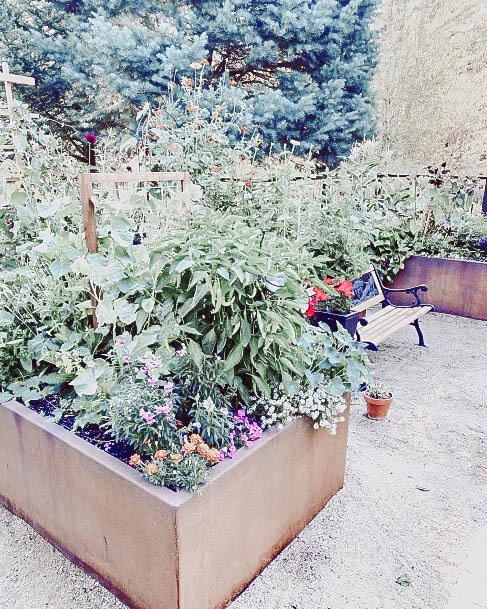 When it comes to metal raised garden beds, stock sheet steel is the way to go. I'd suggest going with a 14-16 gauge or thicker material depending on your budget. If price was of no concern, I'd opt for 1/8" steel plate, which is a lot thicker for both added durability and longevity.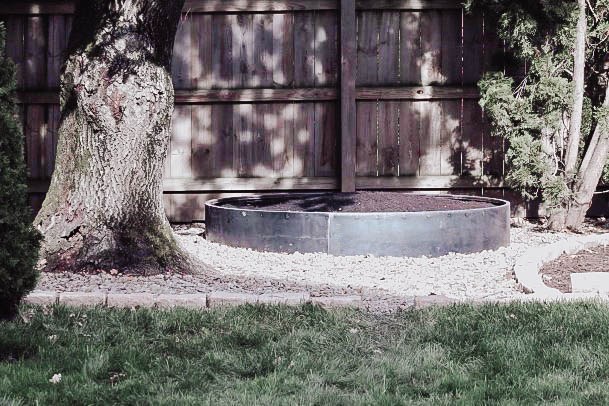 Even steel coils can be used to form round raised garden beds. You can use rivets to attach them to an inner metal frame or do small tacks with a mig welder.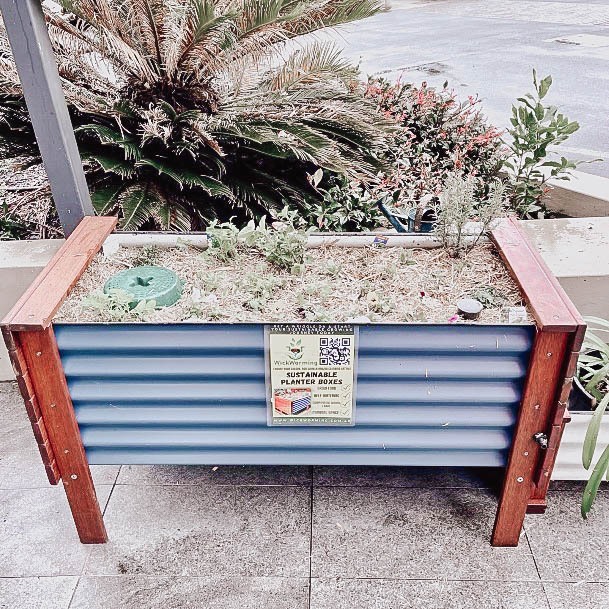 Roofing panels make for great metal raised garden beds, and best of all, they are inexpensive and often pre-coated. You'll need either hand shears or power shears to cut through these panels. Grinding discs will work just fine, but can take longer to complete on long, straight cuts.
Well folks, it doesn't get much easier or simpler than this. You can run to your local farm supply store and pick up livestock tanks that are perfect for use as raised garden beds. Fill them up with dirt and seeds and you're ready to rock and roll. Sometimes this route can actually be cheaper than buy steel stock and dealing with assembly hours.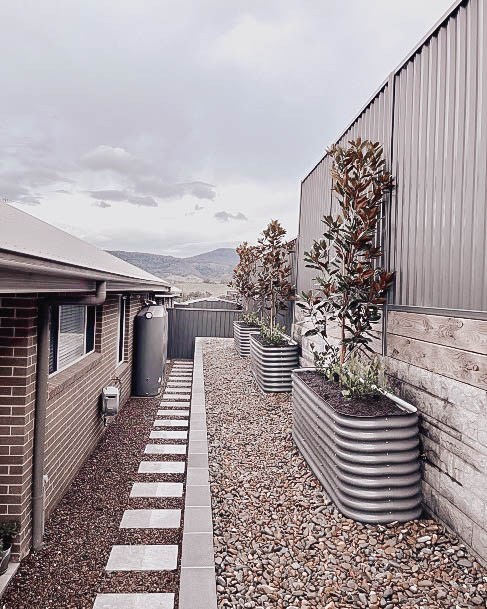 If you look around you can often find all sorts of pre-fabricated raised garden beds. While I'm not a huge fan on the ribbed panel design, it does add way more strength to the side walls. Most kits ship unassembled and putting them together is as easy as grabbing a screwdriver.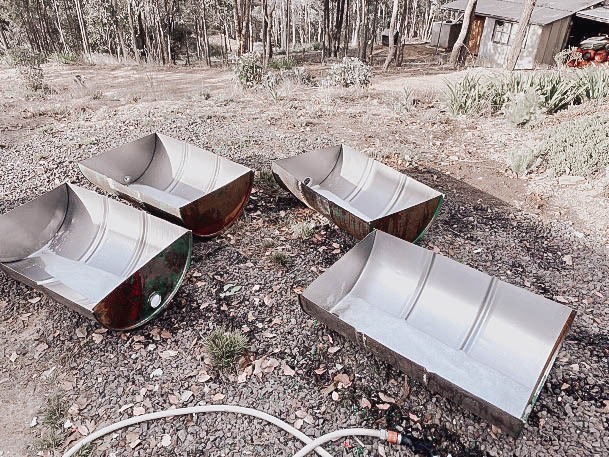 When I think of steel barrels, I imagine them holding things like motor oils, chemicals and so on, but that's not always in the case. In fact, there are a lot of one-time use, food-grade steel barrels out there that companies are trying to dispose of. Sometimes these will hold simple materials such as liquid corn-syrup. If you're handy enough, you can pick these up for next to nothing, cut them in half and enjoy budget-friendly raised garden beds.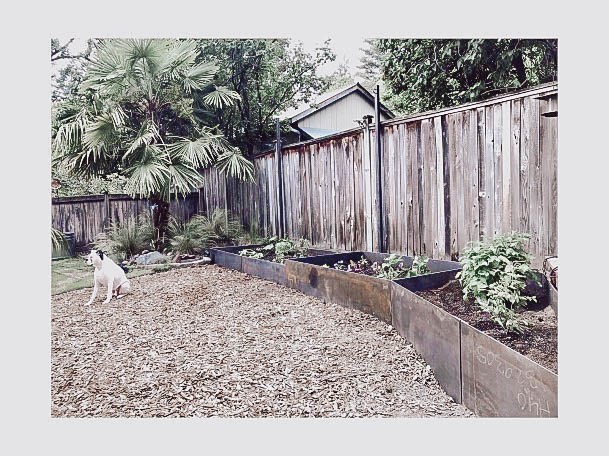 I love the look of flat sheet metal raised garden beds. In this case, they've gone with a thicker 14 gauge sheet stock for an increased lifespan against the outdoor elements. Even in a normal suburb style backyard, this type of design can blend just fine. You don't need a modern or contemporary home to match.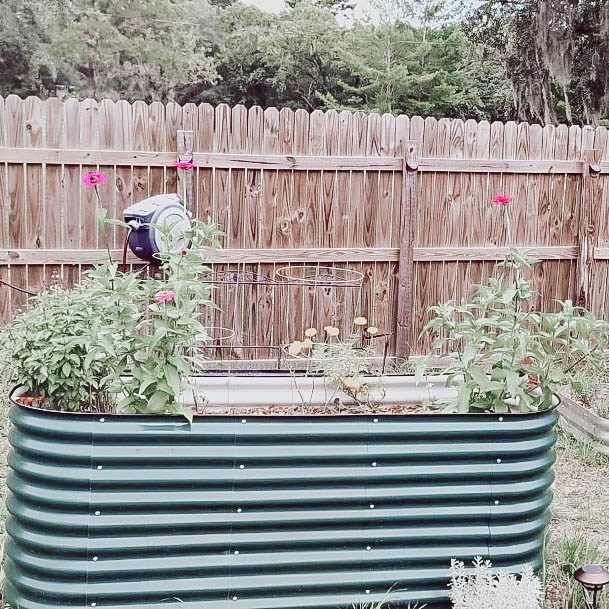 Here's another simple pre-fabricated metal raised garden bed with a ribbed profile and forest green Kynar painted finish. Note the primed interior to help prevent rust from forming.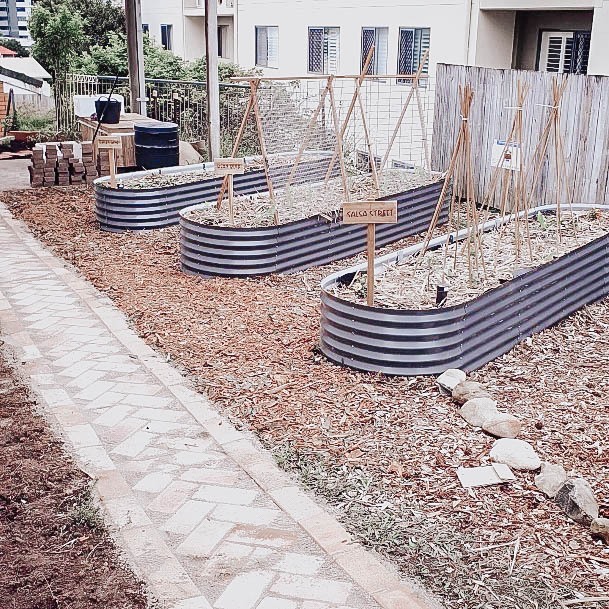 Some pre-fabricated planters will come with a powdercoat finish, which to me, is more preferable over a Kynar paint. Powdercoated finishes are extremely tough and can remain looking brand new for tens of years.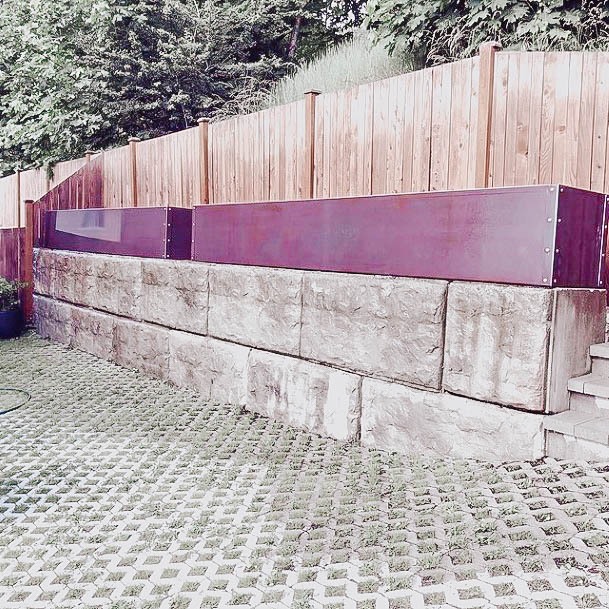 You can use metal sheet screws to assemble your garden boxes, though, rivets work great too. Check out the HVAC specific isle of your local hardware store where you can find buckets full of these screws for a fair price.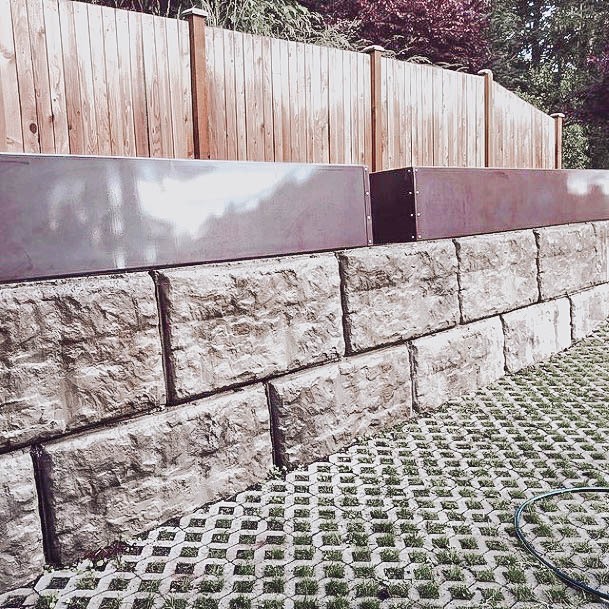 One metal option to consider for your raised garden bed is Corten Steel. This material was developed exclusively for outdoor applications and features a rusted finish that is also protective. It's been said that this unique material has a corrosion resistance that lasts for near a hundred years.