Do you want to build a raised garden bed using wood?
Perhaps, cedar, pine, pressure treated or reclaimed?
Wood is perfect because it is easily customizable in terms of size and shape. All you have to do is trim the lumber to your preferred specifications and build a strong raised garden bed.
Additionally, wood raised garden beds are the most common because most gardeners have discovered the insulating properties with wood. The wooden material helps to retain the heat and moisture of the soil thereby preserving enough water for the plants. Also, if you are practicing gardening on a budget, then wood is a cheap material to come by. You can use wood salvaged from old furniture, people's curbs, forested woodlot, and wood pallet.
There are different types of wood that are good for building raised garden beds. Some of them include cedar, pine, timber beams, and logs. For instance, you can build a raised garden bed using tree stumps and trunks. Use tree stumps with a diameter of about 30 cm to act as the walls of the raised garden beds. You can also use irregularly shaped stumps and logs if you want your garden to have a unique look.
Cedar, especially white or red planks are great for making weather resistant raised garden beds. Low quality wood tends to rot when exposed to moisture and soil for an extended amount of time. Therefore, if you want durable wood raised garden beds, cedar planks are the ones to use. Cedar can also withstand against pests thereby ensuring that your plants will remain healthy as they grow.
Want a more rustic garden design? Raised garden beds made from logs can help you achieve the rustic appeal for your garden. Depending on the height and size that you desire for the garden bed, you can stack a pile of logs on each other and secure them with wires or nails to create a garden bed.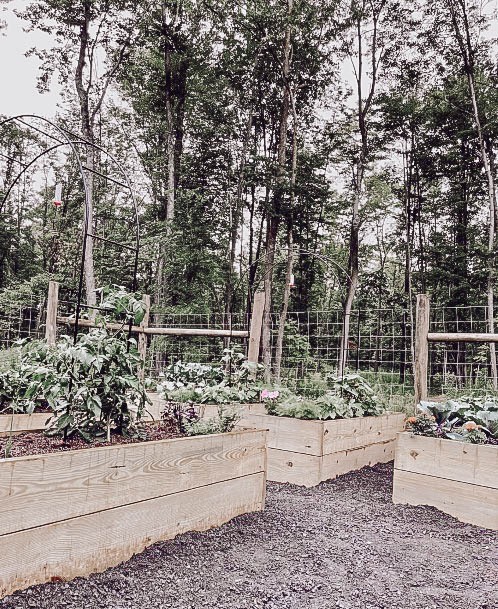 You can use 2×4's as the inner posts and attach double 2×12's on the exterior to form a super simple raised wood garden bed. Make sure you use galvanized nails if you want your garden project to last.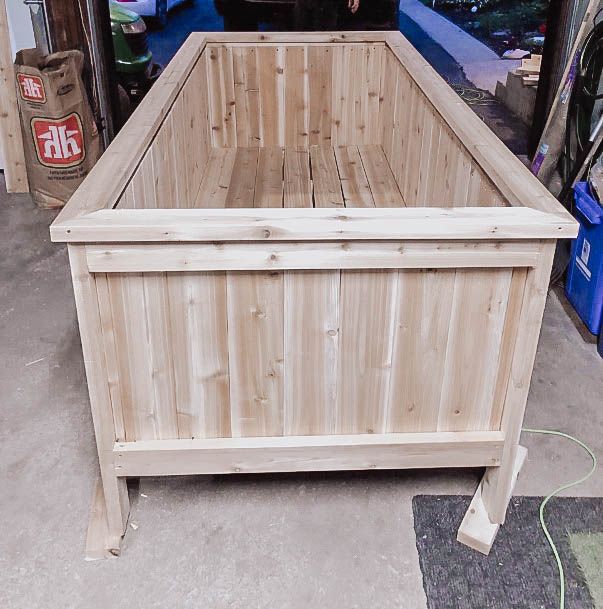 For those who are serious about woodworking, this raised wood garden bed is a big on craftsmanship. A mitered edge border trim, vertical slat wall pattern, and pocket screws add plenty of beauty. Note the choice of cedar for a project of this caliber.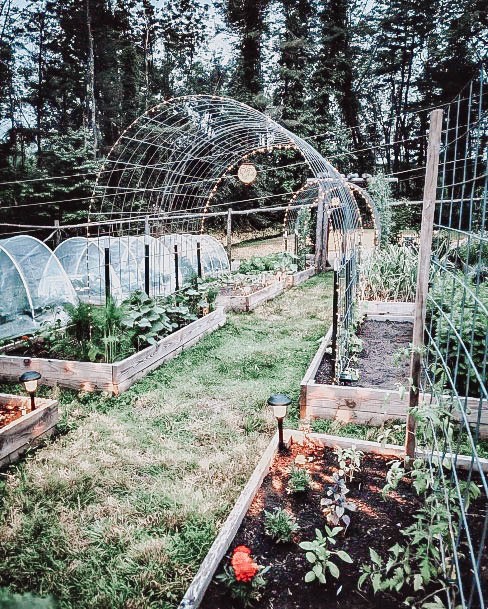 Even 2×6's or 2x8s can be used to build out raised garden beds. Do some deal hunting and you can often find scrap boards from deck remodels for free from local members of the community.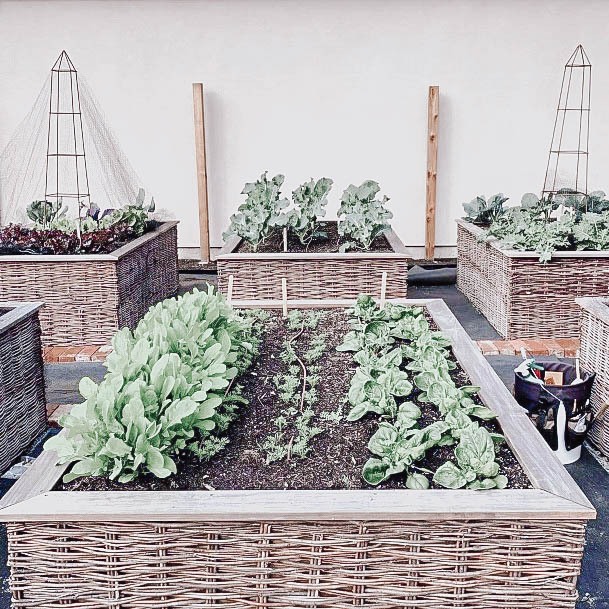 Here's something you've probably never seen before, woven basket wood garden beds. Complete with a mitered edge wood top border, these are truly bohemian beautiful.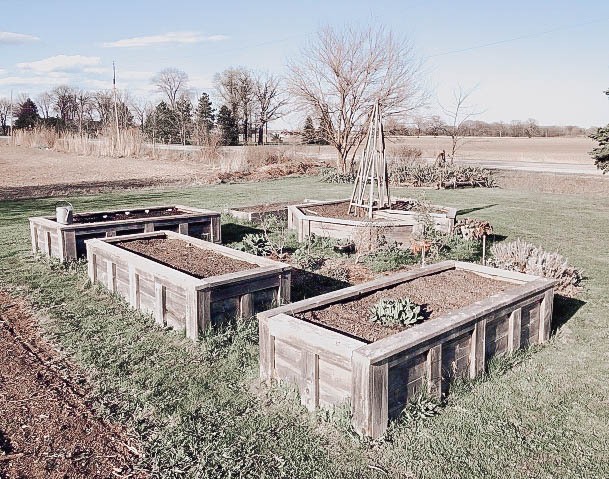 Don't like the look of double 2x's? I don't blame you, the look is somewhat boring, even if it is super cost effective. Consider adding vertical 2×4 or 1×4 strips every foot or so to give your garden beds some neat detailing. This will also beef up the strength to give you raised garden bed additional durability.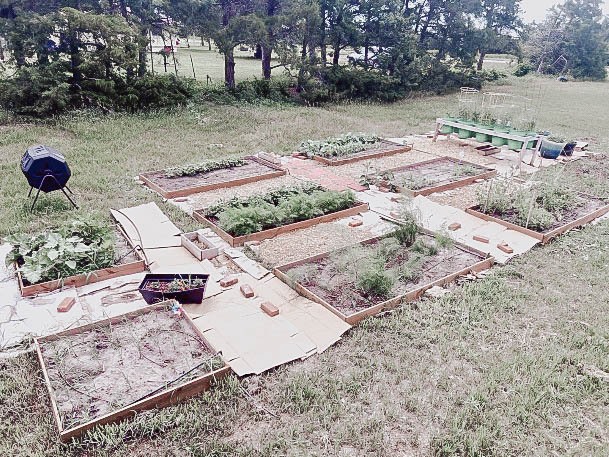 Even a single 2x wood board can create a wonderful mini raised garden bed. You truly don't have to go to heights of 2 or even 3 feet. It really comes down to what you're going to fill your beds with, your soil quality and the overall look you want to achieve.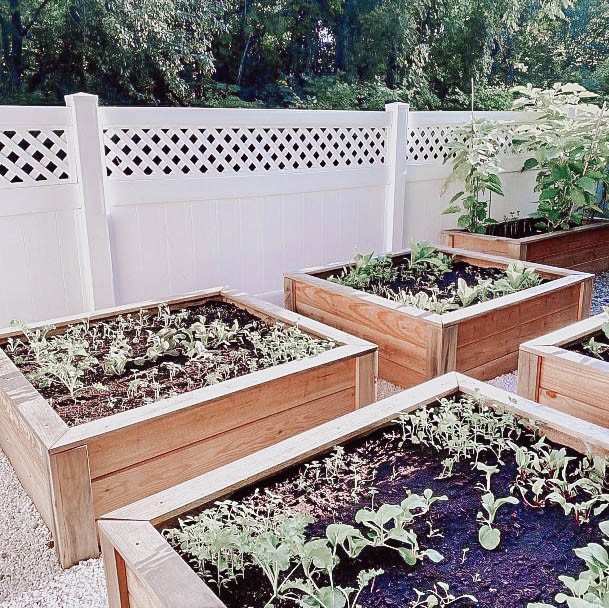 I love the simplistic look of these pine softwood lumber raised garden beds. With three rows of boards and a really nice edge detail, these are as beautiful as they are durable.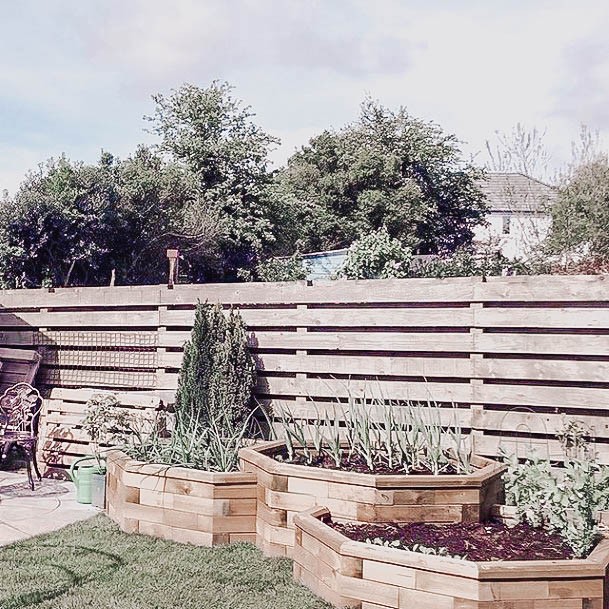 If you have a ton of small wood beam scraps leftover from a DIY project you can interlock them together with a long wood screw. We used HeadLOK screws and have found them to be incredibly strong, though sort of expensive for hardware. If you're building a block style or timber beam raised garden bed out of wood, aim for a 4×4 beam size as minimum, ideally 4×6 or 6×6.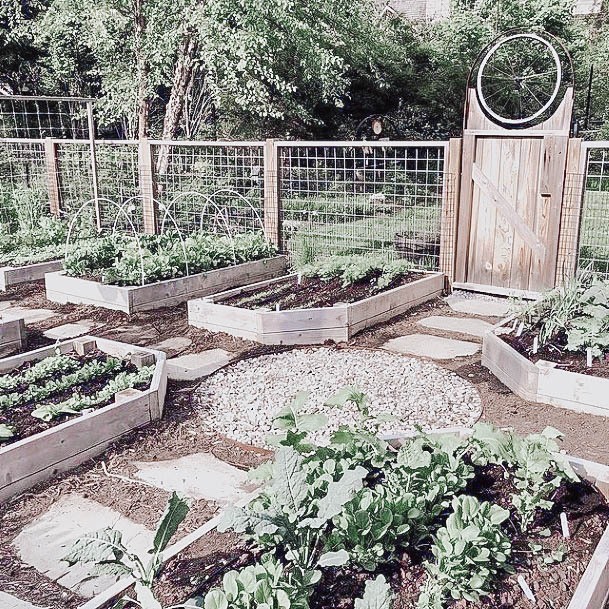 One common question everyone has it whether to go with cedar or pine for their raised garden beds. To be honest, cedar is way more expensive, and even though it does last longer, it will rot at some point. If you have the budget, yes cedar is far better. If you don't have the extra cash, pine will work just fine. For those who are concerned about longevity, go with concrete, stone or pavers. No wood species will last forever.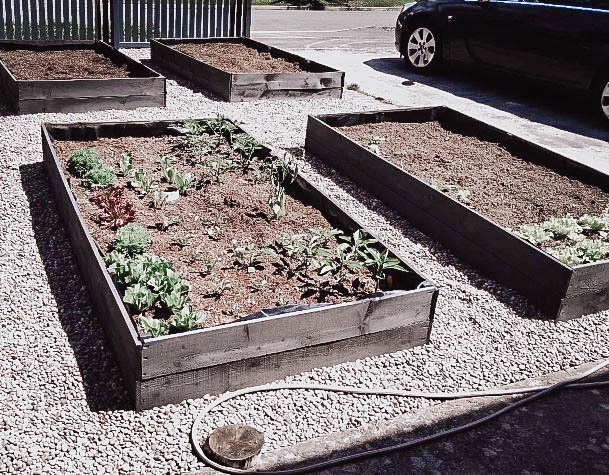 If you can source long pallets that were used to transport things like furniture, then chances are you can reclaim those pallets as a source for free wood. Look for a black ink, often burned on stamp that will indicate if the wood has been treated, kiln dried, etc.