You want to have whitening toothpaste that lets you apply it without a problem. Look for toothpastes that protect your smile and offer the whitening at the same time.
For women, that means a toothpaste that is gentle and won't irritate their gums.
Many women benefit from basic ingredients that are known to fight off cavities such as baking soda and fluoride. Other ingredients allow you to get the smile you're craving and the feel of total self confidence that goes along with it.
For those women who only need a bit of help to remove a handful of small stains, a good toothpaste that does whitening as well can offer a great solution that lets them stay clean and have great breath.
This a good choice for all the members of your household that can be used every single day. This can be part of your overall devotion to oral health.
Other ingredients such as mint and peroxide help bring it to the next level.
For a woman who has already undergone whitening procedures, her goal is to keep her teeth looking just as good as the day she left. For that purpose, many women find it ideal to have special formulations and certain ingredients.
Activated charcoal, for example, is designed to be easy on your smile and help you feel confident. An ingredient like Calprox can also help by fighting off bacteria and keeping your breath totally fresh.
The right whitening toothpaste is essential for all women who want to look just right today. Reach out and bring to your medicine cabinet.
1. Arm & Hammer Advance White Extreme Whitening Toothpaste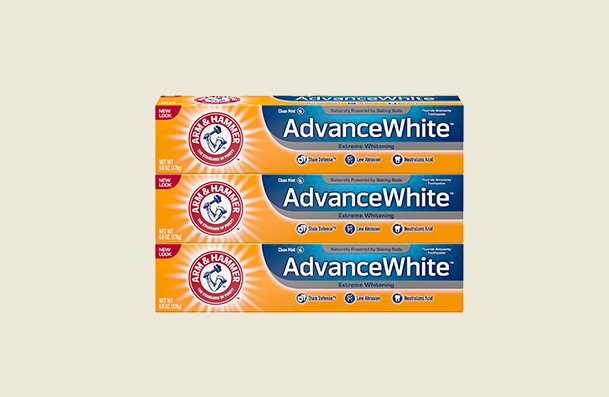 A brand that has been trusted in homes for generations, check out ARM & HAMMER Advance White Extreme Whitening Toothpaste. With stain defense technology in a low abrasion formula, this is great for that gentle clean with a blast of brightening power. They've also added peroxide for those extra stubborn stains to further brighten your smile.
Do you have sensitive teeth? No worries! This is so gentle on teeth that it won't cause sensitivity. The natural baking soda also helps remove plaque along with those stubborn stains. No need to break the piggy bank on this either, it's affordable and can be found in most grocery and drug stores.
2. Cali White Activated Charcoal & Organic Coconut Oil Teeth Whitening Toothpaste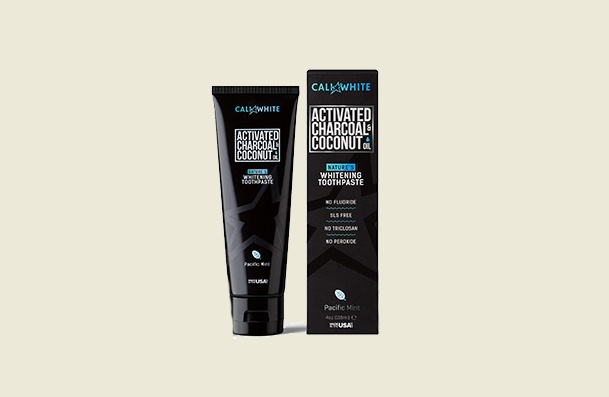 Activated charcoal and baking soda are the key to the whitening power of this toothpaste. Cali White Activated Charcoal & Organic Coconut Oil Teeth Whitening Toothpaste is made in the USA and is chemical-free. This natural toothpaste tastes great with a mix of peppermint and tea tree oil along with coconut oil for a fresh minty flavor that isn't overpowering like many other products out there.
Coming in a 4 oz bottle, you can give this a try and watch as plaque and tartar are also removed for healthier teeth. Don't be fooled by the lack of foam when brushing, this product is tough on stains for that brighter, whiter smile.
3. Colgate Optic White Express Whitening Toothpaste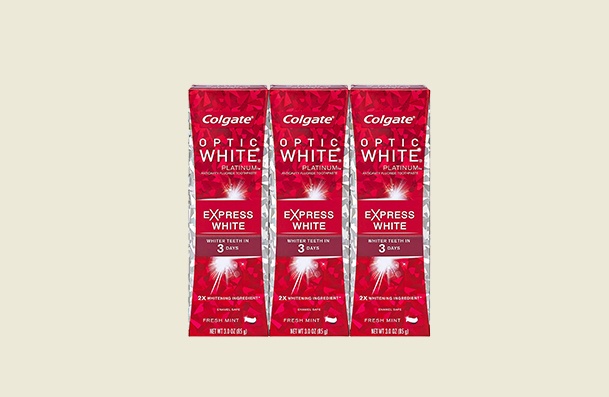 With 2x the active whitening ingredient, Colgate Optic White Express White Whitening Toothpaste is a fierce competitor in the whitening toothpaste market. Using hydrogen peroxide, you'll find a whiter smile in less time than other products. Claiming you'll see results within 3 days, it is recommended to use for 4 weeks for optimal brightness.
The size is also perfect for travelling, being below the TSA limits for your carry on. Take your white smile with you everywhere for fresher breath and a healthier smile.
4. Crest 3D Radiant Mint Whitening Toothpaste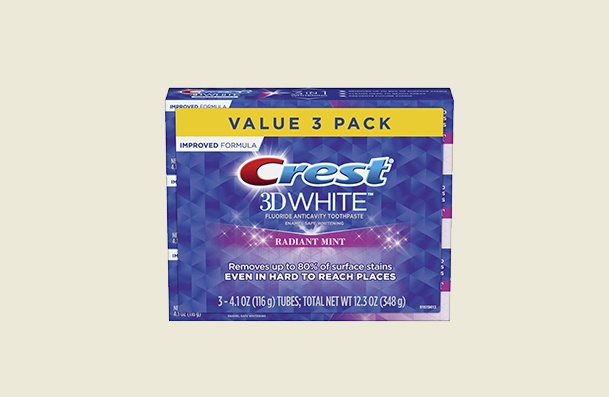 Not only does this whiten teeth, but with the added fluoride it also strengthens your enamel while protecting against cavities. Crest 3D White Whitening Toothpaste doesn't only whiten, but will protect against future stains. If you're like me and use the whitening strips, this product will help reduce the need with regular use.
5. Crest 3D White Brilliance Two Step Whitening Toothpaste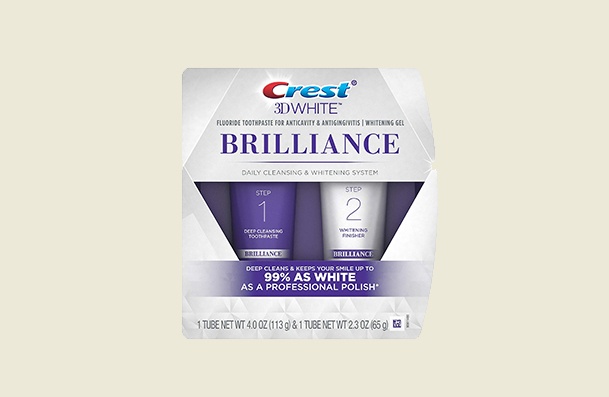 If you're serious about whiter teeth and are willing to put in a little more effort, then Crest 3D Brilliance Whitening 2-Step toothpaste is a great product. As with most Crest toothpaste, it includes fluoride in step 1 for healthier teeth with anti cavity and anti gingivitis cleaning power.
Be careful with step 2, this is where the whitening comes in with a gel toothpaste but can be hard on your gums. Don't scrub too hard, as gum sensitivity may occur. However, if you use this following the directions, you'll see noticeably whiter and brighter teeth.
6. Davids Natural Spearmint Whitening Toothpaste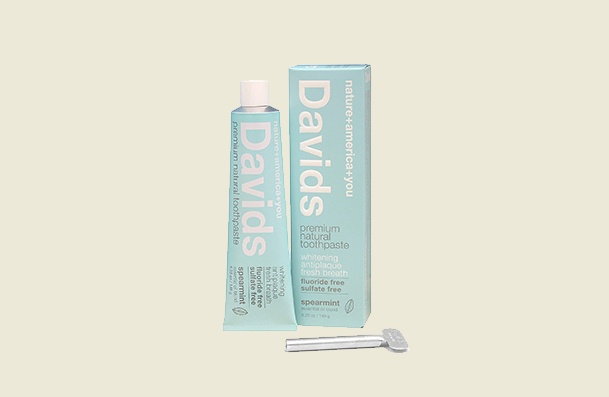 Proudly made in the USA, Davids was founded in 2015 with the sole purpose of finding truly natural ingredients that are healthy and safe to use. Davids Premium Natural Toothpaste naturally whitens teeth and fights plaque for fresher, cleaner mouth.
Not only is this made in the USA, but they also pride themselves on using 98% of ingredients from the USA. Environmentally conscious, the toothpaste tube is made from recyclable metal for a luxury product look and feel.
7. Dental Expert Activated Charcoal Teeth Whitening Toothpaste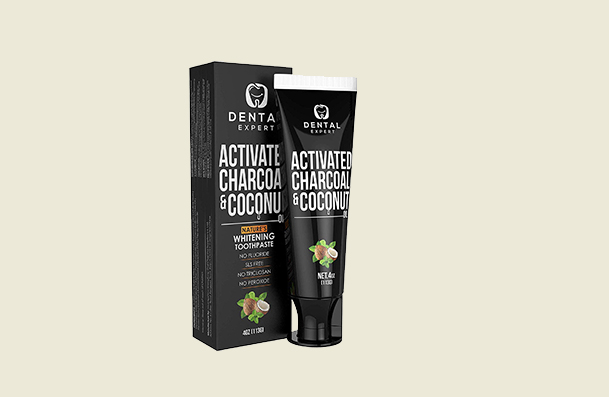 Toothpaste with activated charcoal is trending for brighter, whiter smiles because it works! Dental Expert Activated Charcoal & Coconut Oil Whitening Toothpaste brings a safe and natural product for whitening that will also strengthen your enamel. Feel cleaner teeth and get fresh breath with every use of this natural mint flavor.
8. Hello Activated Charcoal Epic Fluoride Whitening Toothpaste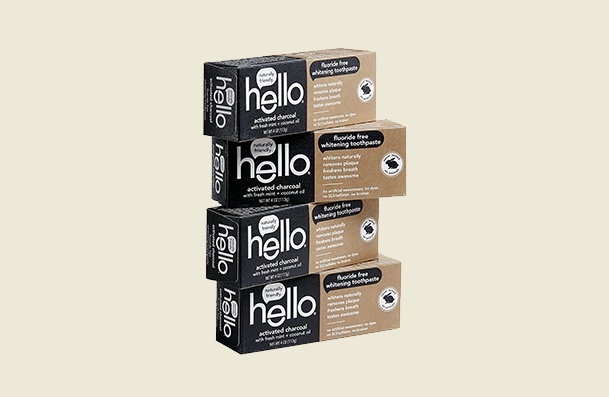 This black toothpaste, despite its color, will make your teeth noticeably whiter. With activated charcoal made from sustainable bamboo, Hello Activated Charcoal Fluoride Whitening Toothpaste is a natural way to brighten your smile. Peroxide free, you won't get tooth sensitivity when using this toothpaste over others.
See surface stains disappear, this toothpaste is gentle enough to use daily.
9. Nu Skin Ap 24 Fluoride Whitening Toothpaste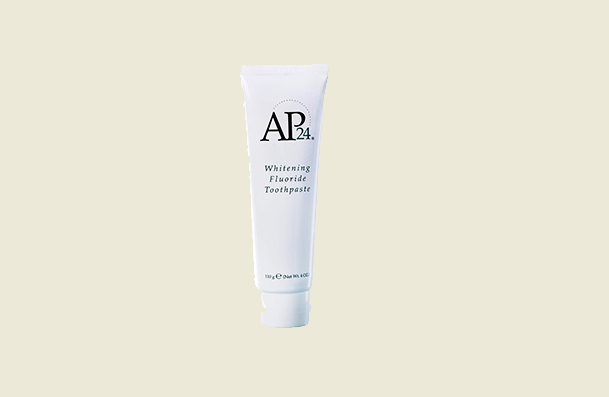 Get the whiter smile you want while also preventing cavities and plaque with Nu Skin AP 24 Whitening Fluoride Toothpaste. This thick and creamy formula comes in their trademark vanilla mint flavor for a refreshing brush. No harsh abrasives here. Get rid of stains with mild abrasives that won't erode your enamel, but instead leave them feeling polished and smooth all day long.
10. Opalescence Cool Mint Fluoride Whitening Toothpaste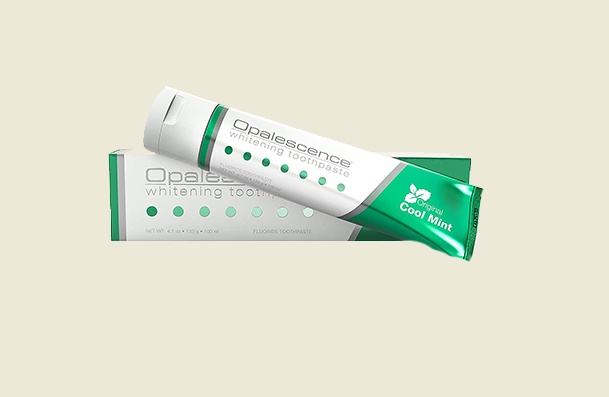 Cleaning and brightening teeth for 30 years, Opalescence Whitening Toothpaste is a leader as one of the most gentle whiteners out there. Don't feel like you need to scrub your teeth with harsh abrasive products that will eat away your enamel, try Opalescence to protect those pearly whites. It effectively removes stains from those bad habits we all have, while promoting complete oral health.
11. Pronamel Gentle Whitening Toothpaste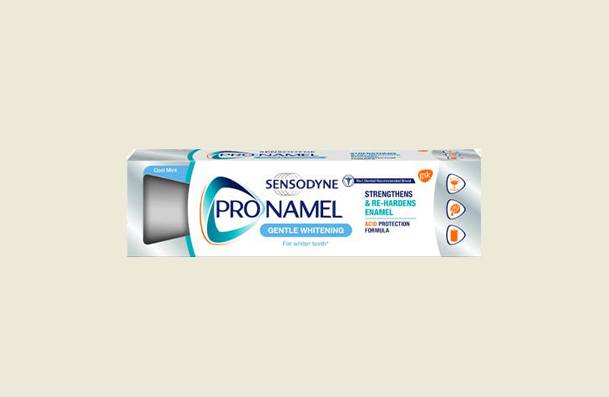 Don't let your sensitive teeth stop you from have the white smile you deserve. Sensodyne Pronamel Gentle Whitening Toothpaste is catered to sensitive teeth while gently removing stains. Protect your enamel too with their optimized-fluoride formulation from further acid erosion. Feel stronger teeth and a smile you are proud to show off.
12. Rembrandt Intense Stain Whitening Toothpaste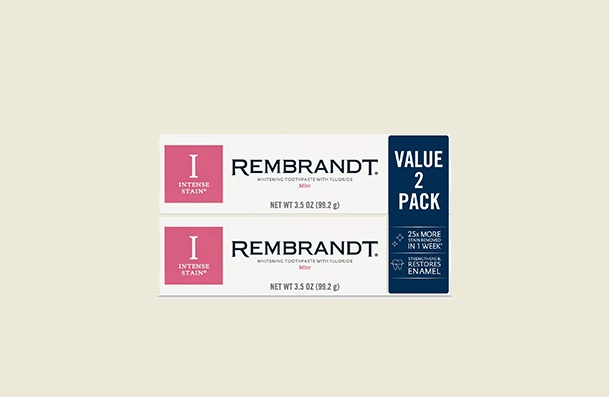 Fight the toughest stains with Rembrandt Intense Stain Whitening Toothpaste. The micropolishers gently removes surface stains, while the fluoride protects your enamel and will make your dentist happy with how healthy your teeth are. So continue to eat the staining foods and drinks you love without worry of further stains.
13. Sensodyne Sensitive Teeth Extra Whitening Toothpaste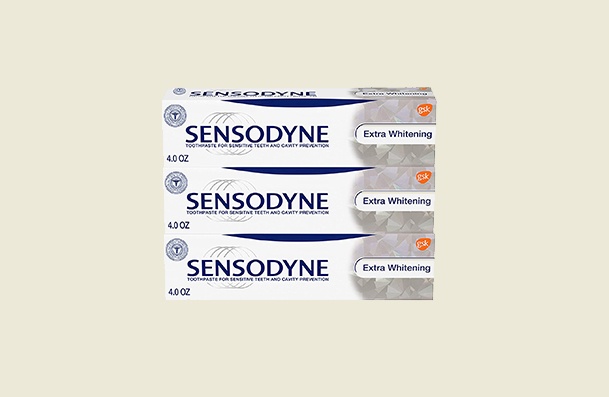 Protect your sensitive teeth while getting the pearly whites you crave. Sensodyne Extra Whitening is a top brand for sensitivity with the added benefits to remove surface stains. Get relief with protection against cavities and tartar buildup for a full mouth clean.
14. Supersmile Professional Teeth Whitening Toothpaste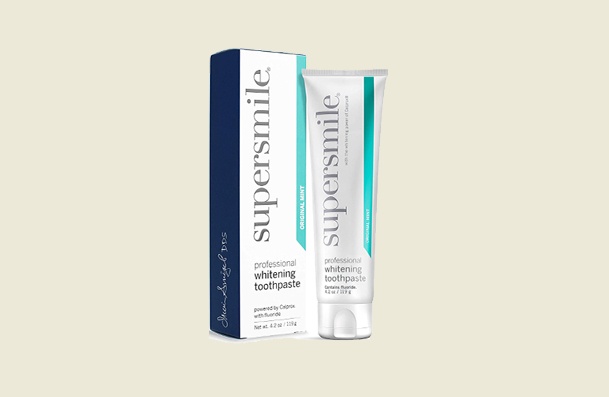 Find a vibrant smile with Supersmile Professional Whitening Toothpaste. With their proprietary formula, not only will you see brighter teeth, but you'll get plaque and bacteria fighting power in this toothpaste. Developed by Doctor Irwin Smigel, he founded Supersmile in 1987 to provide full oral care with aesthetically pleasing results of whiter teeth. People who have used this also recommend because it doesn't cause sensitivity like other whitening products can do.
15. Toms Of Maine Luminous Whitening Toothpaste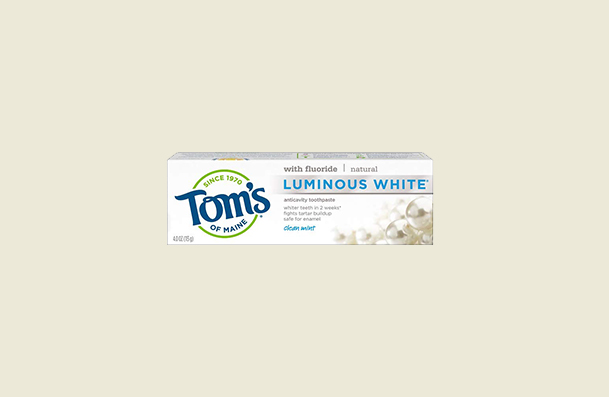 Free of artificial colors, flavors, or preservatives, Tom's Of Maine has always held a high standard for their products. This is also true for their Luminous White Toothpaste that gently whitens teeth by removing those pesky surface stains. If you're looking for a responsible brand that strives on using natural ingredients, look no further for a brighter, whiter smile you can be proud to let shine.