Although more tastes and varieties have lately emerged, the traditional variants typically employ black, green, or oolong tea.
These are examples of Mocha and fruit-flavored kinds of milk with pearls that can be black, white, or fruity. Most boba teas are sweet and creamy; the milk might be full, nonfat, coconut, or almond. Others, such as the fruit-infused variants, might not even contain tea or milk.
However, the distinctive feature of boba tea is its tapioca pearls. Their chewy texture, which nestles at the bottom of each glass, makes this unusual beverage a popular favorite.
The dough, which is created by combining cassava starch with boiling water, is then rolled and cut into balls before being cooked once more, either in a brown sugar syrup to give the pearls their distinctive black color or in plain sugar syrup for white or other flavored pearls. This also adds a tiny bit of sweetness to the boba.
You might find a new beverage you like. There are countless varieties and variations of boba tea, a popular refreshing beverage that is chewy and sweet. Try boba tea the next time you go out for coffee and see what amazing fun you may have.
Because it is a boba tattoo, it is already cool and even cooler because it is a single-line tattoo.
Boba tea tattoo design idea inspiration:

– Milk Tea
– Thai Tea
– Taro Bubble Tea
– Fruit Tea
– Black, Green, Oolong and White Tea
– Non-dairy creamer, milk, coconut milk, condensed milk, and soy milk.
– Tapicoa Pearls
– Grass Jelly
– Taro Balls
– Sweet Potato Balls
– Taopica Noodles
– Popping Boba
– Fresh fruit
– Red Bean

Fun and popular flavors:

– Honeydew
– Lychee
– Mango
– Passion Fruit
– Peach
– Plum
– Strawberry
– Avocado
– Banana
– Cantaloupe
– Coconut
– Grape
– Green Apple
– Jackfruit
– Kiwi
– Lemon
– Pineapple
– Watermelon
– Almond
– Coffee
– Ginger
– Pudding
– Taro
– Barley
– Caramel
– Chocolate
– Lavender
– Mocha
– Rose
– Sesame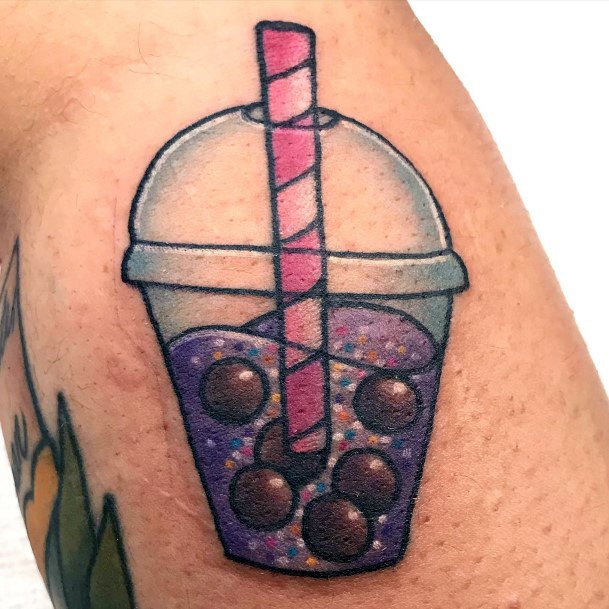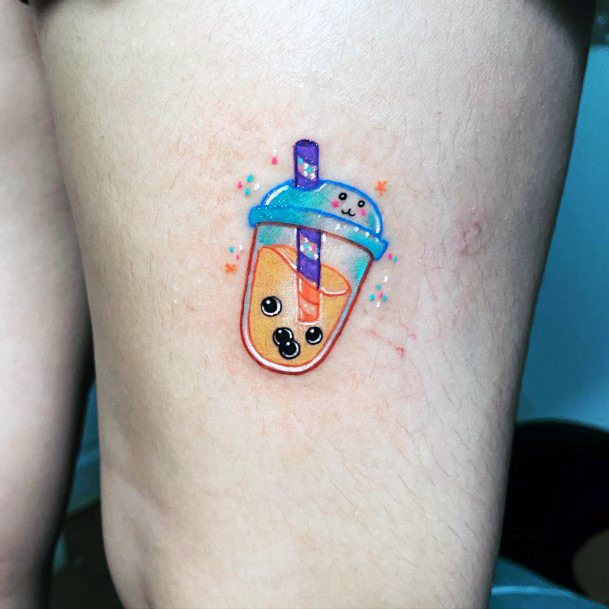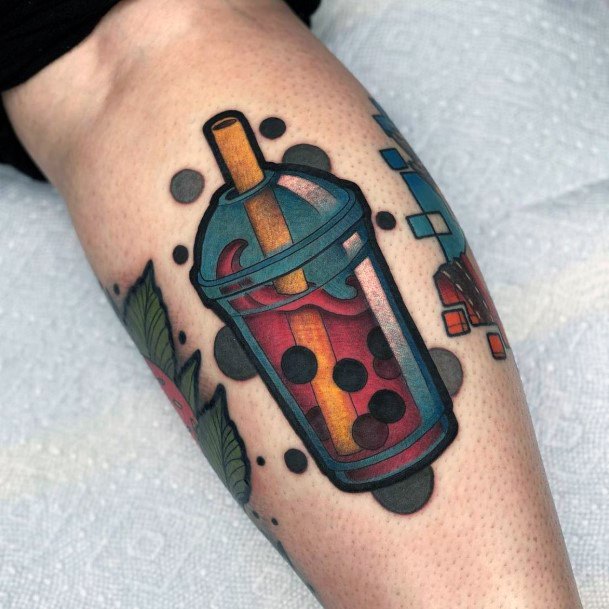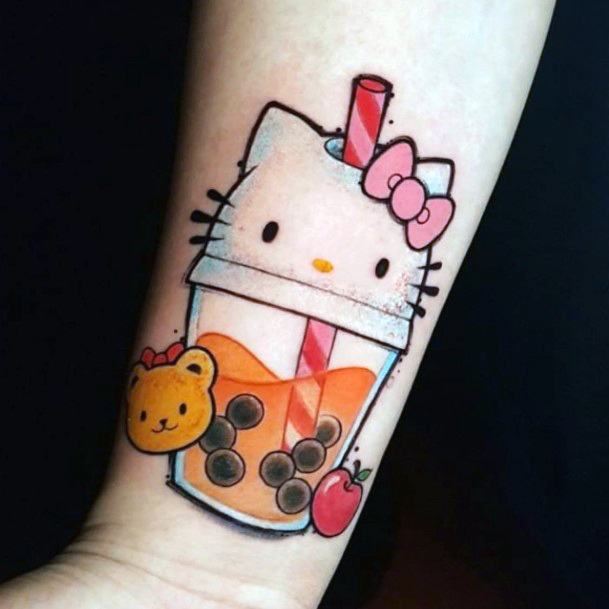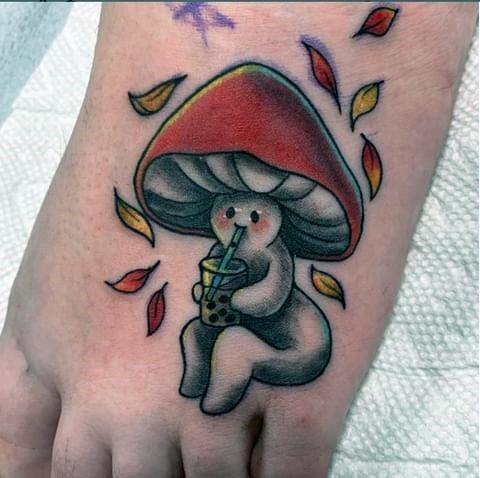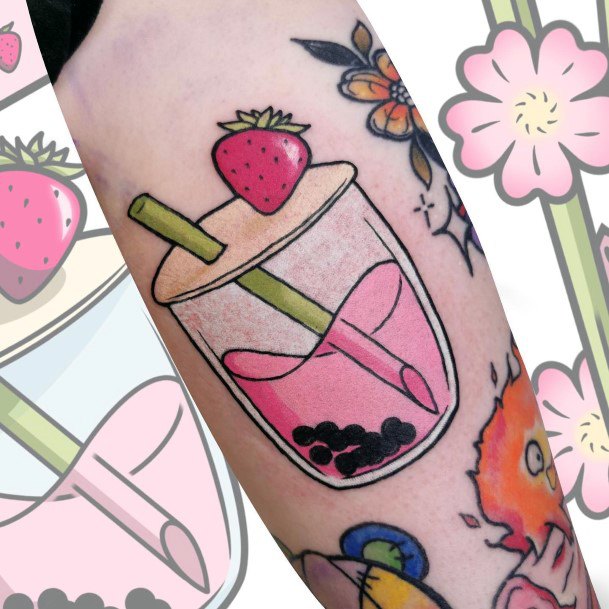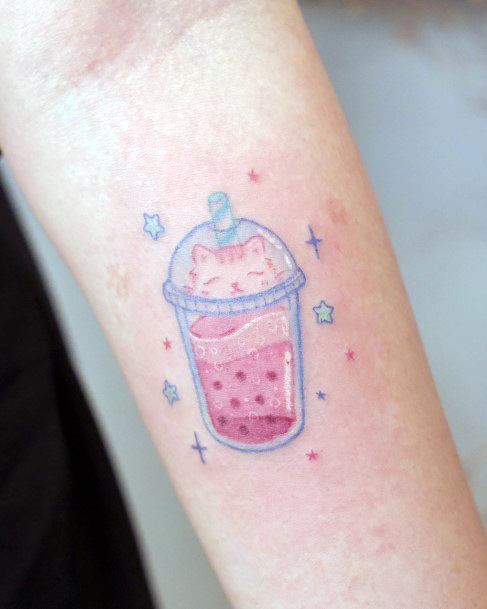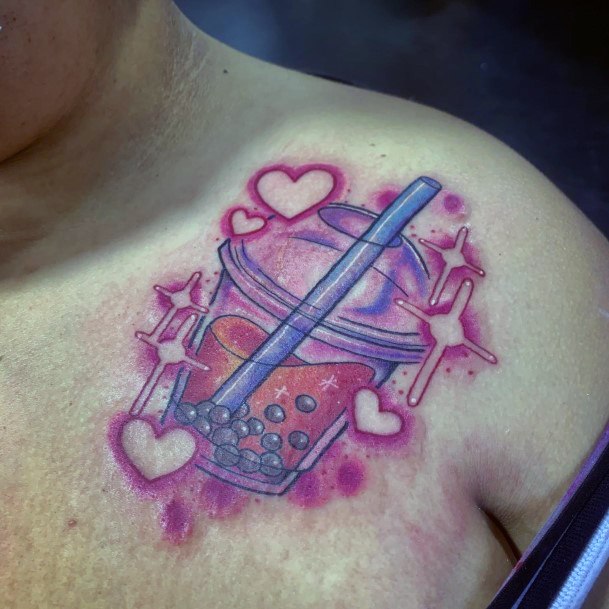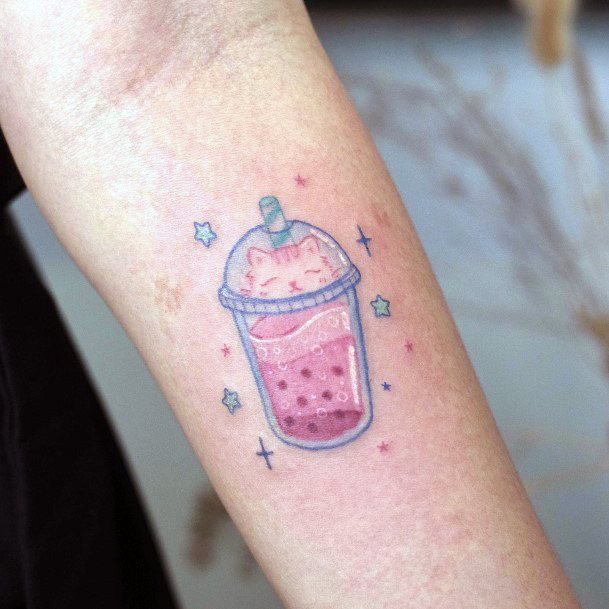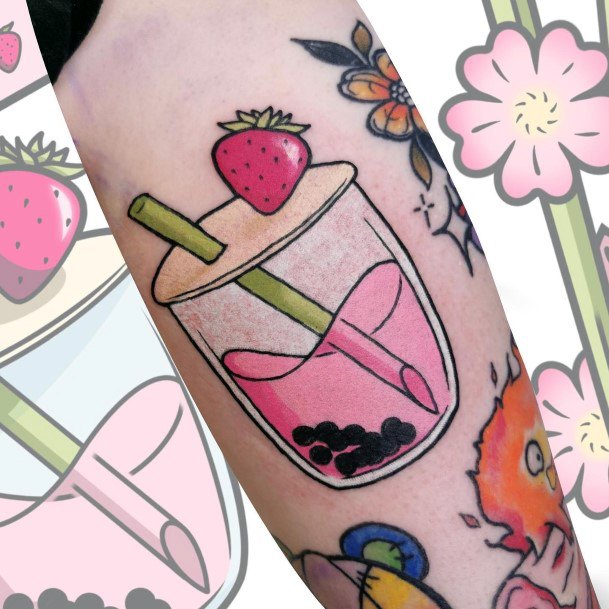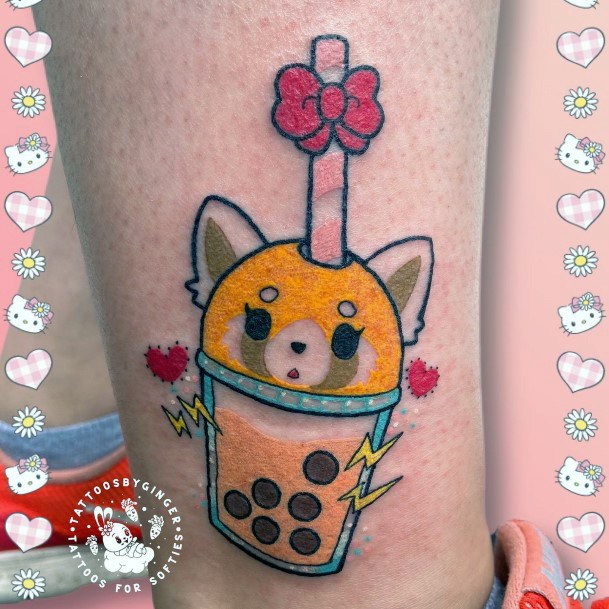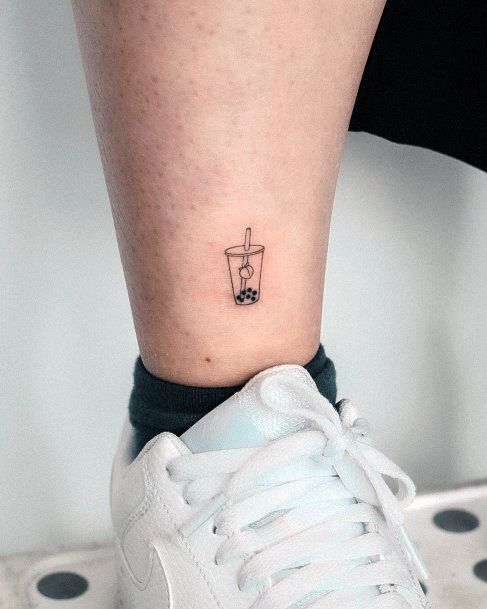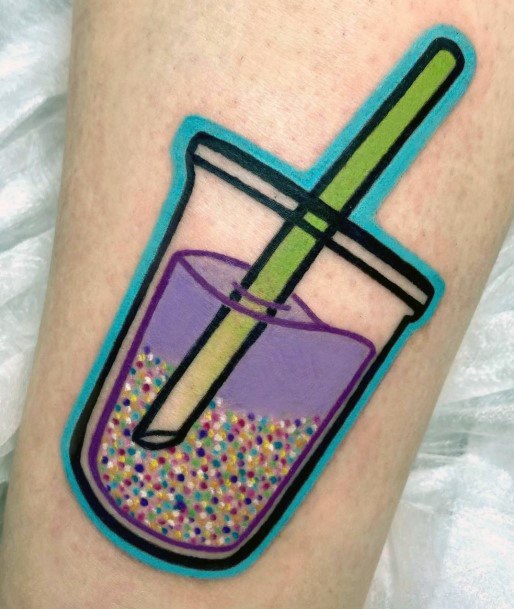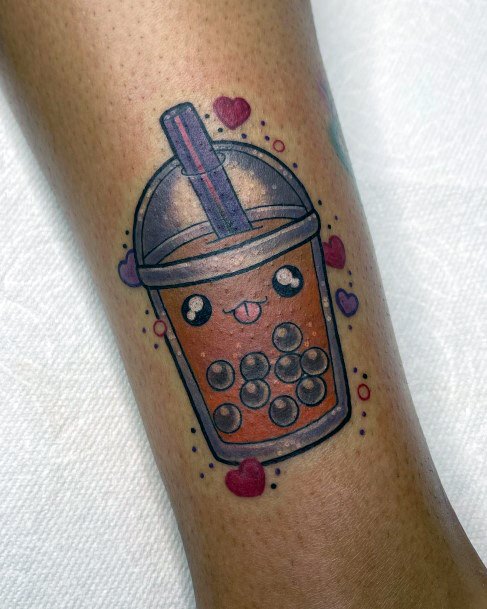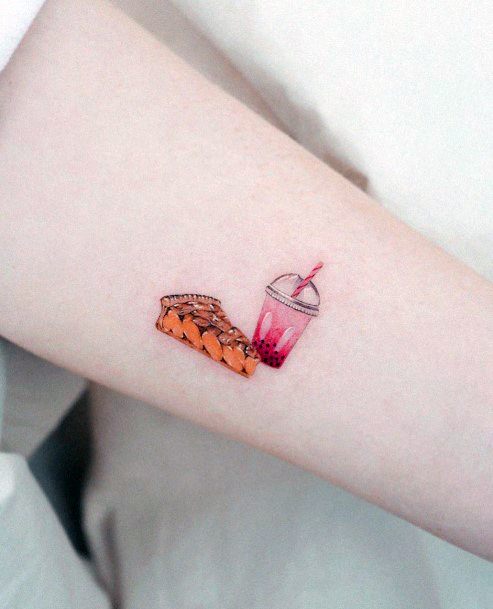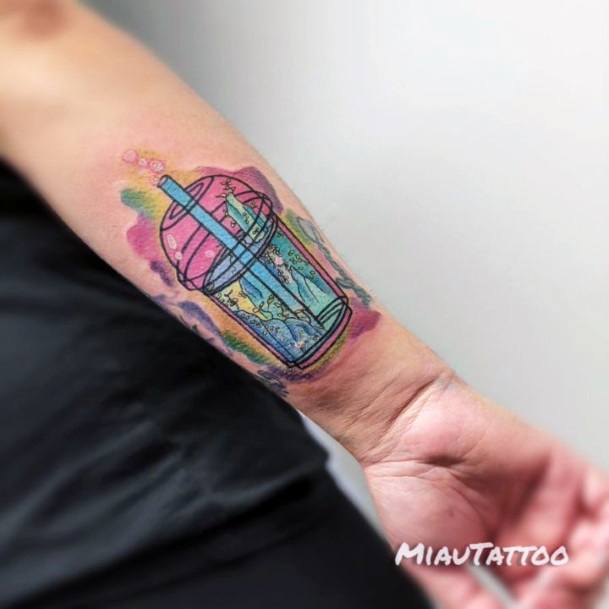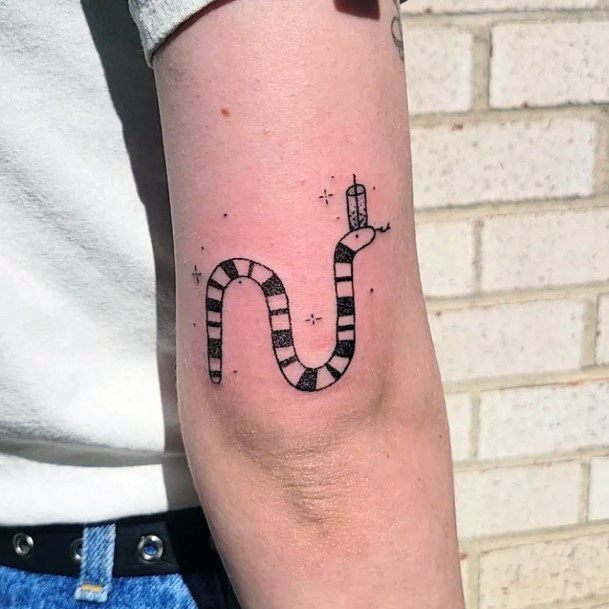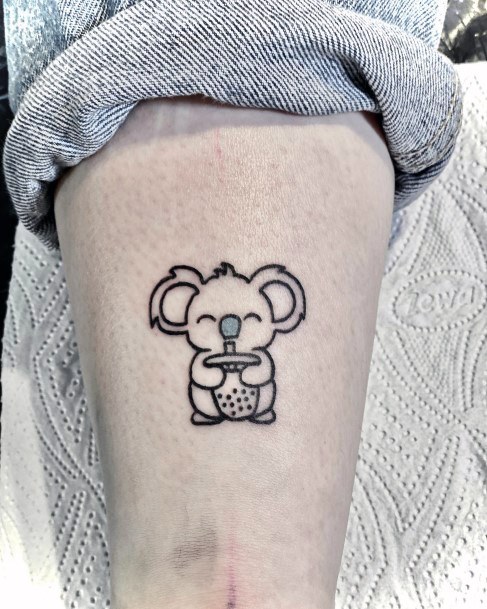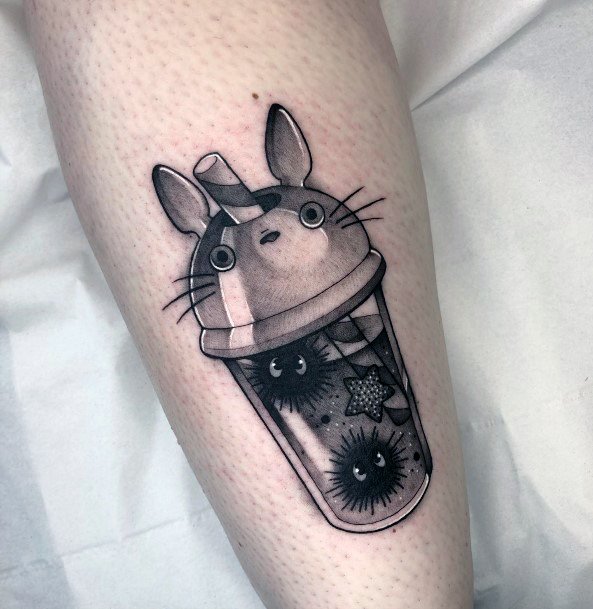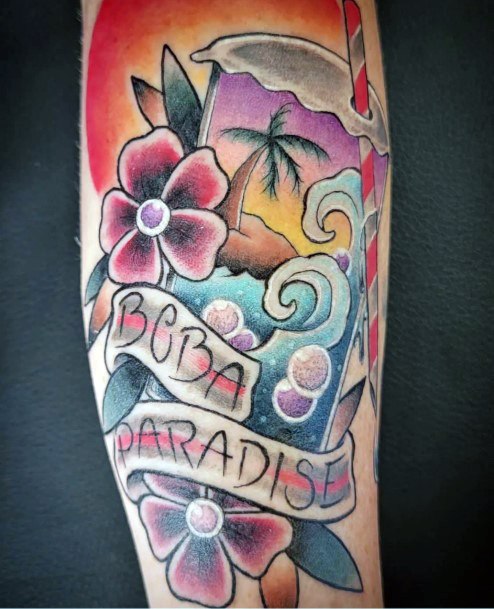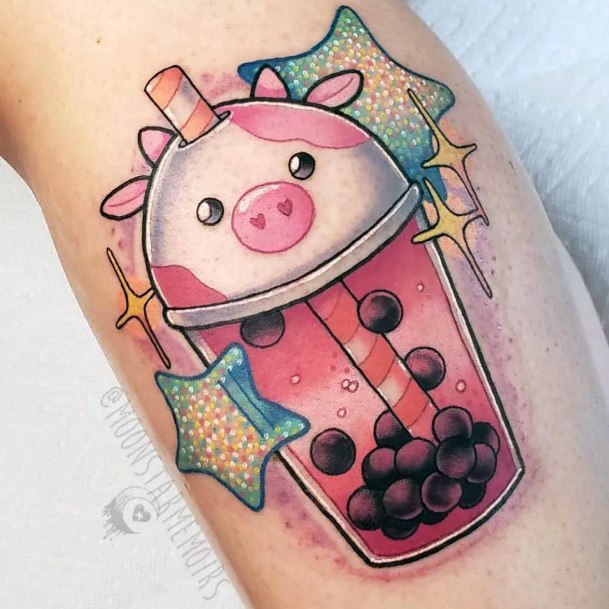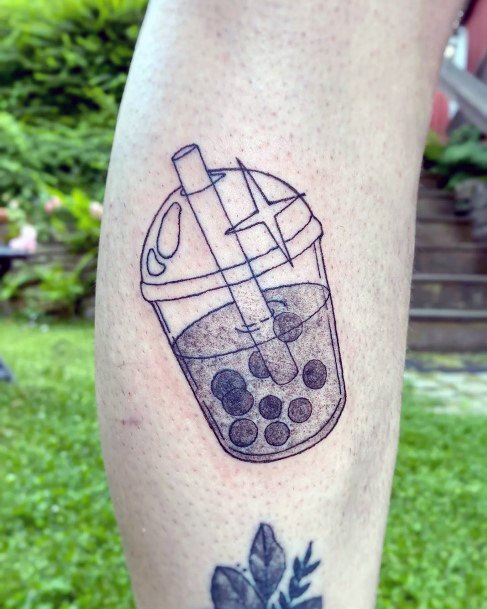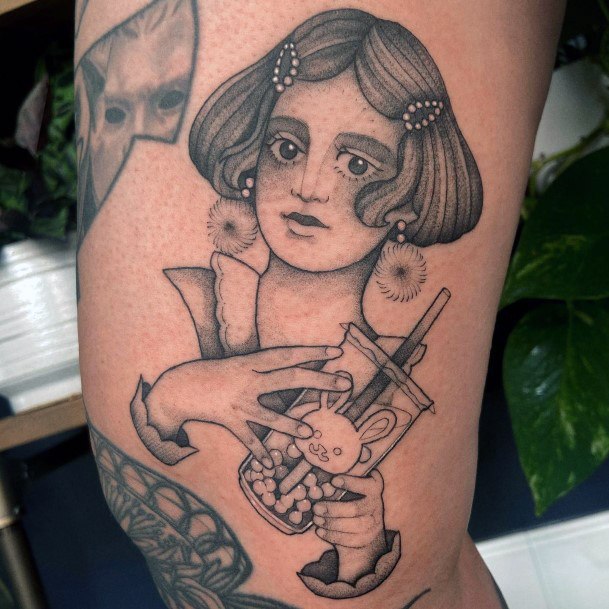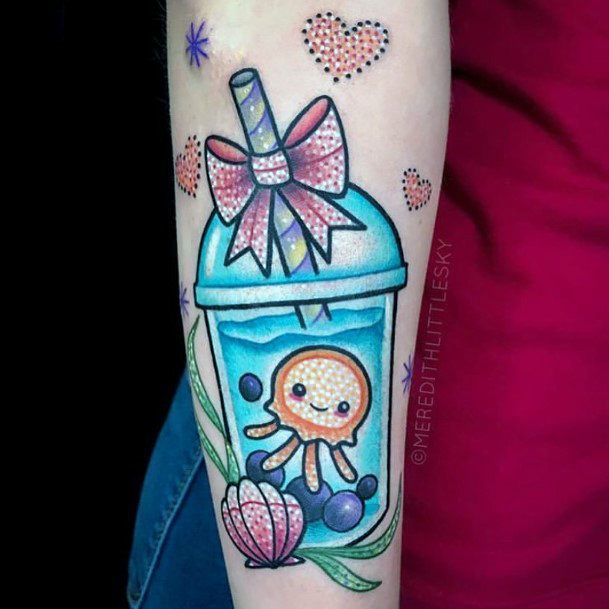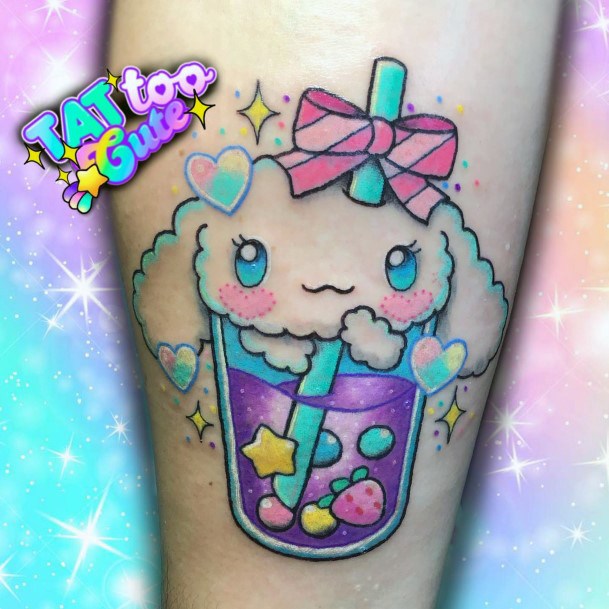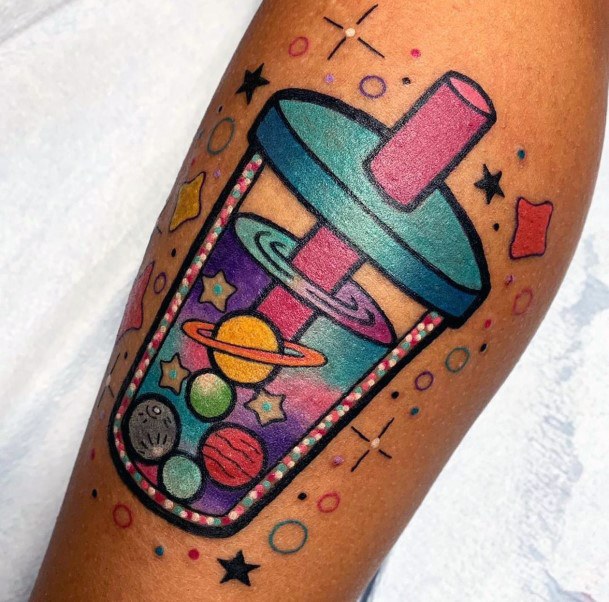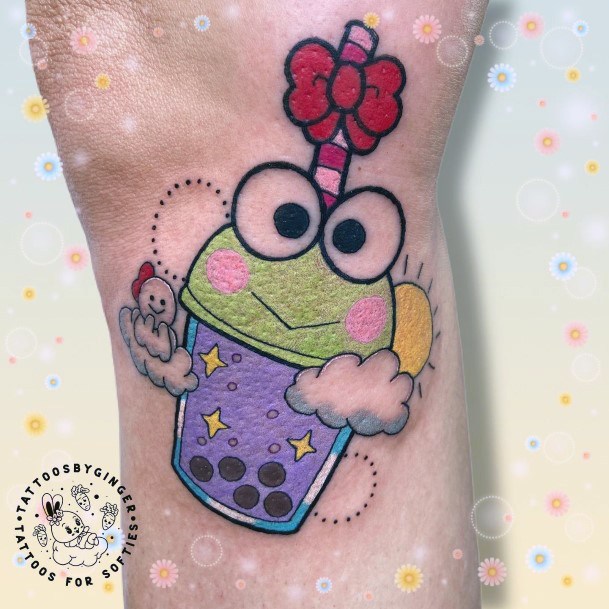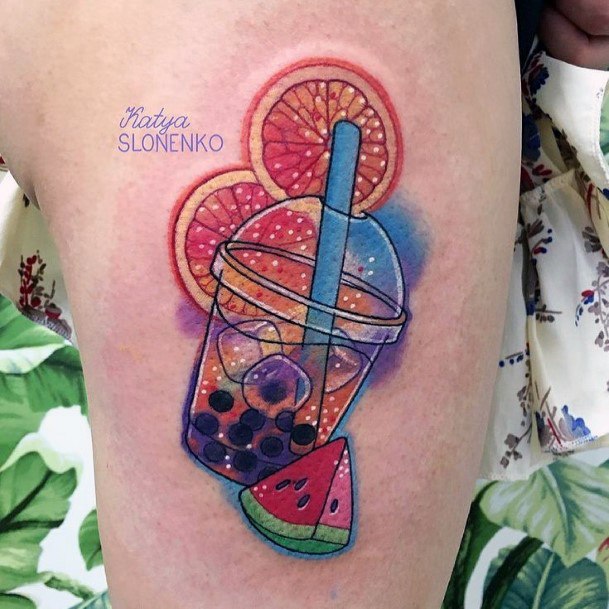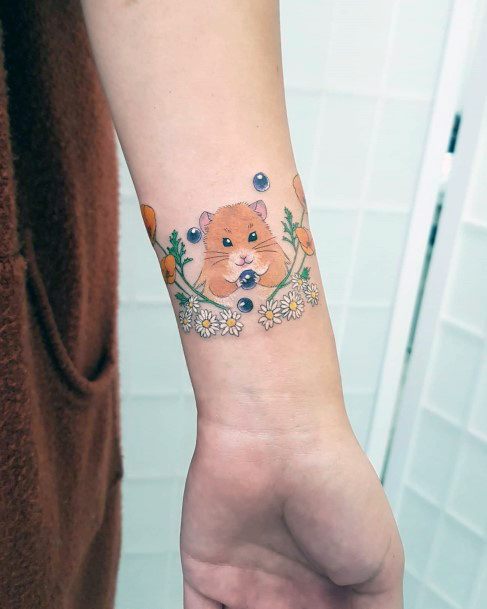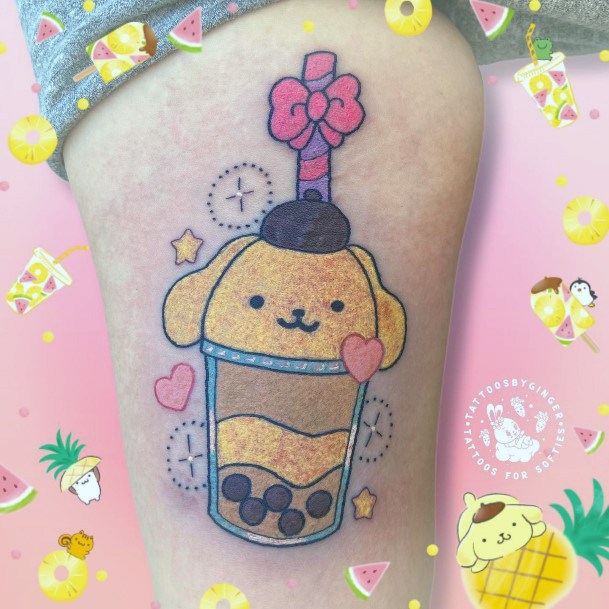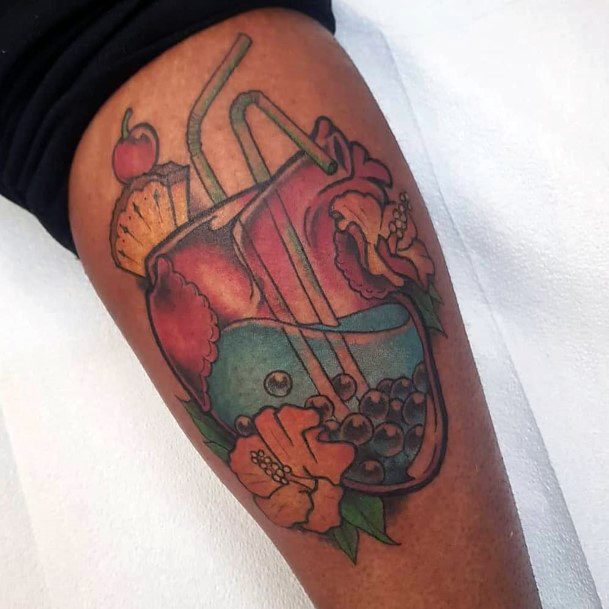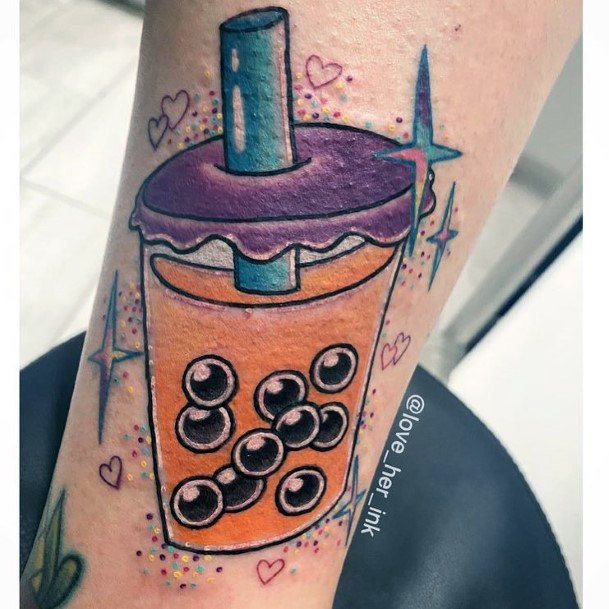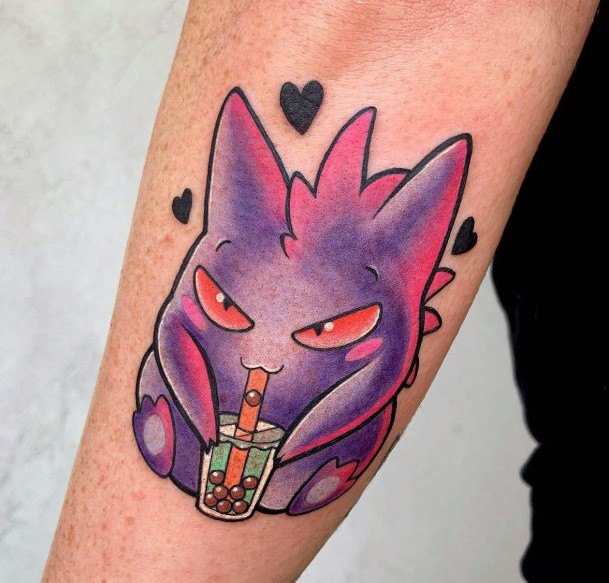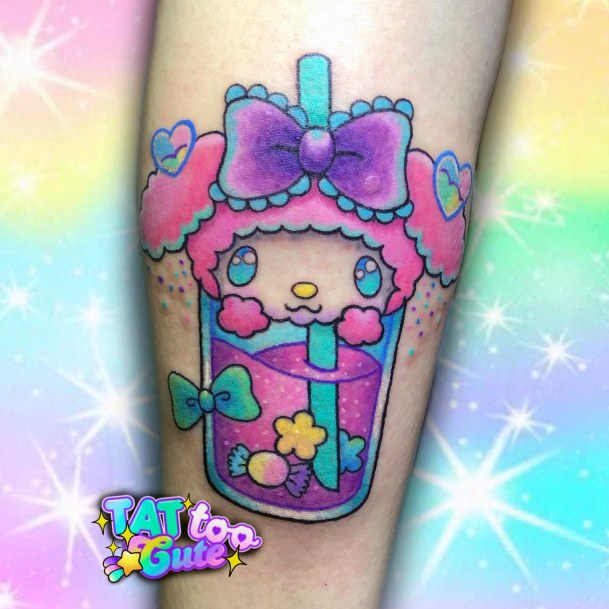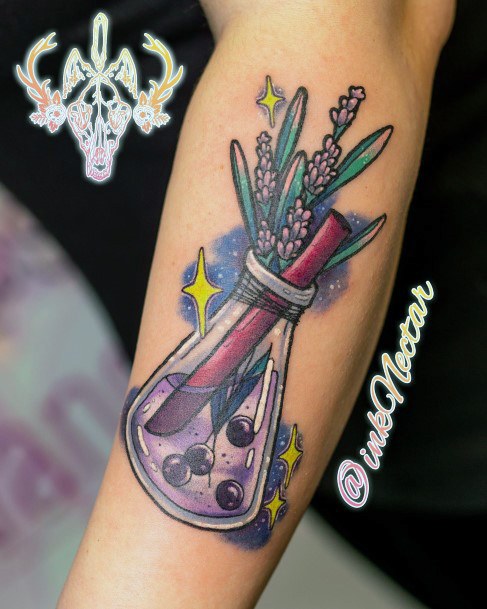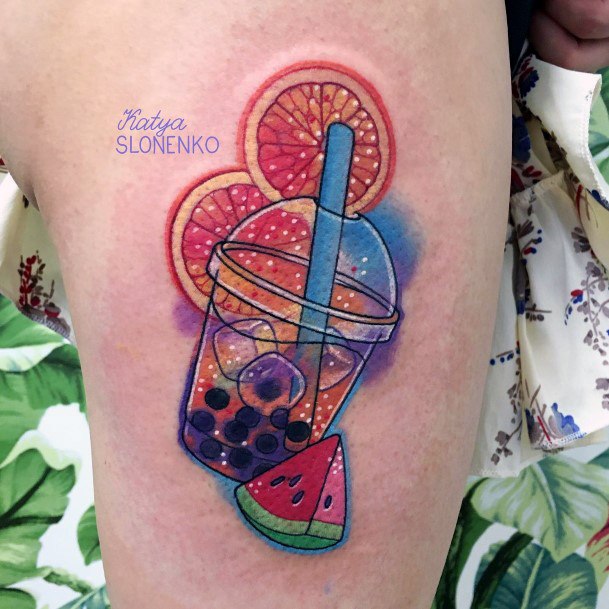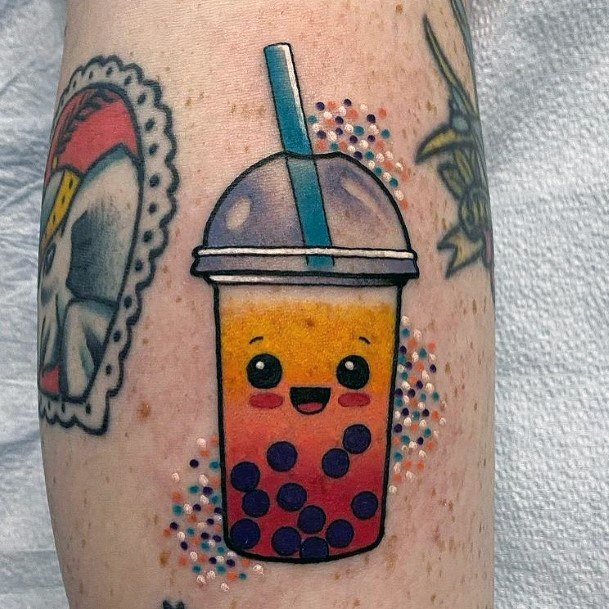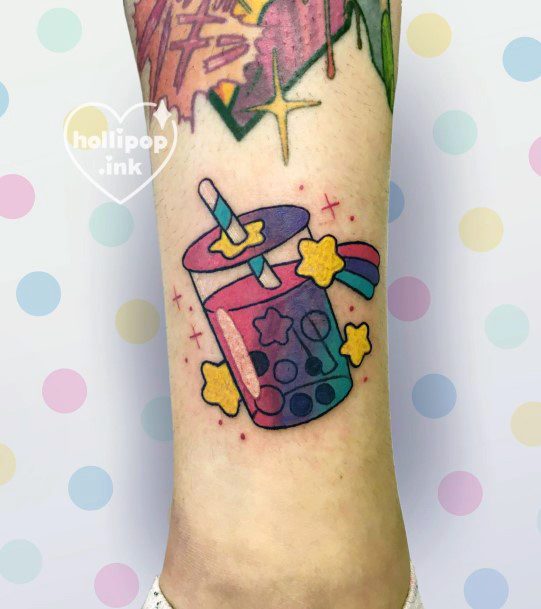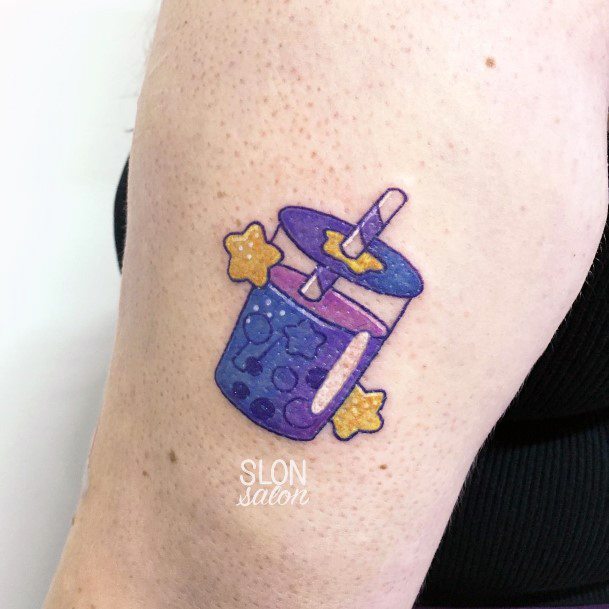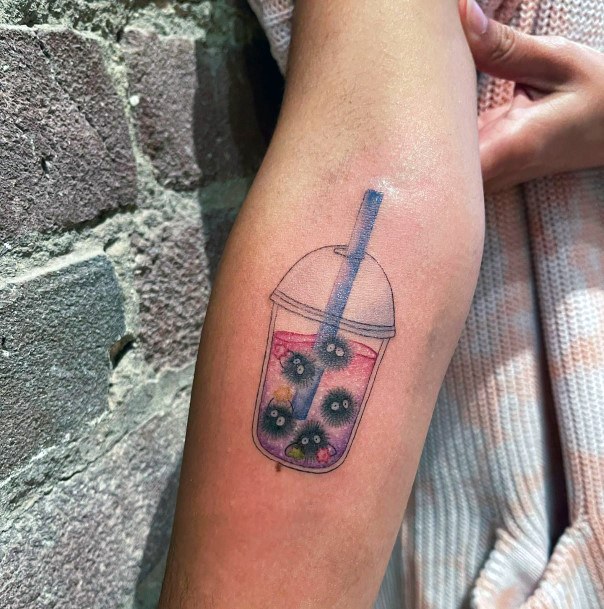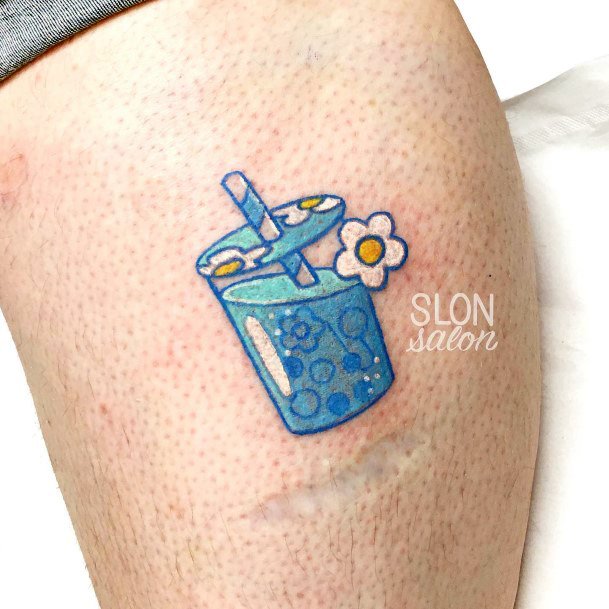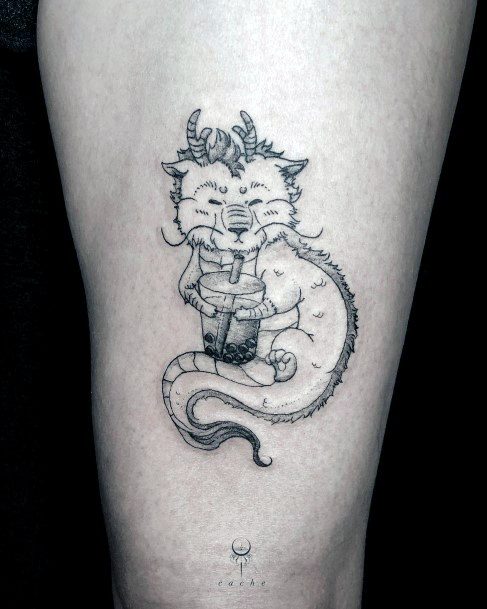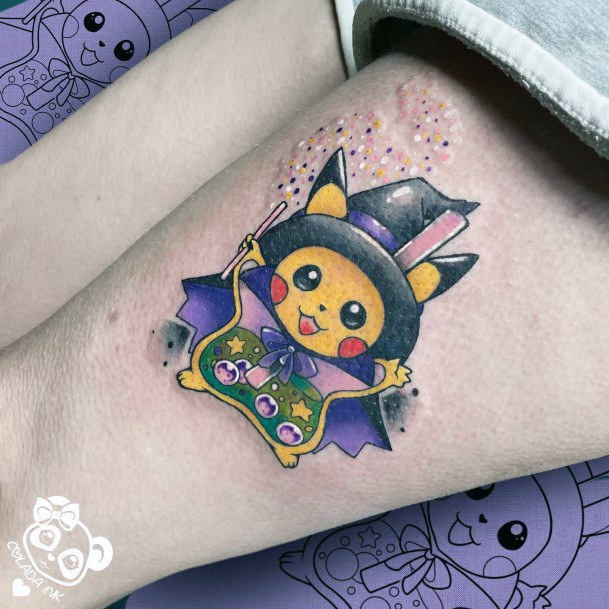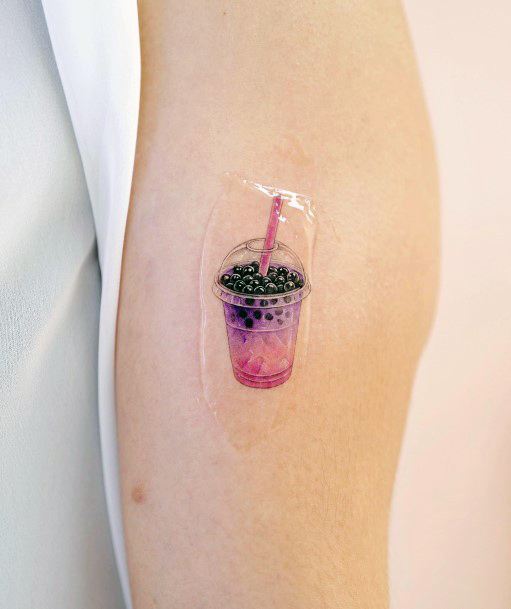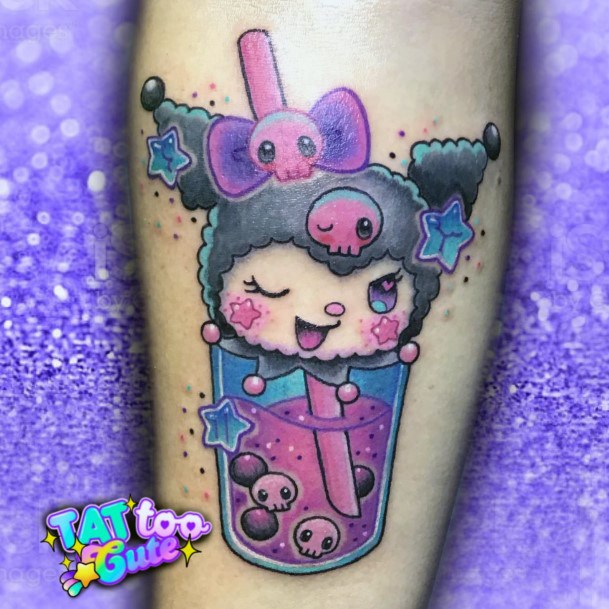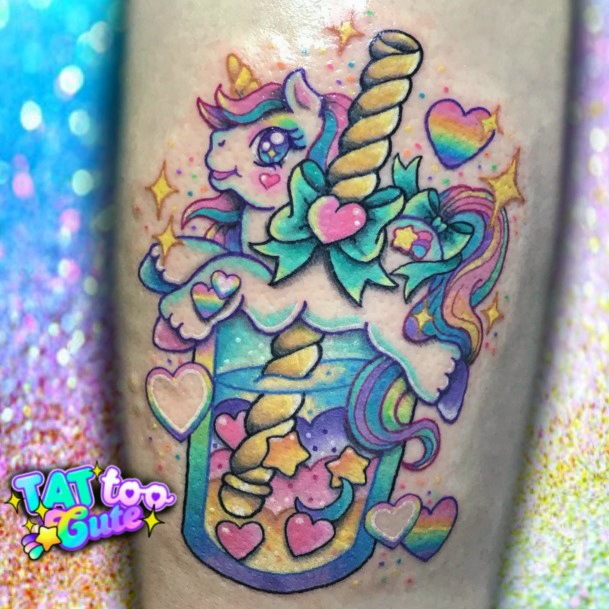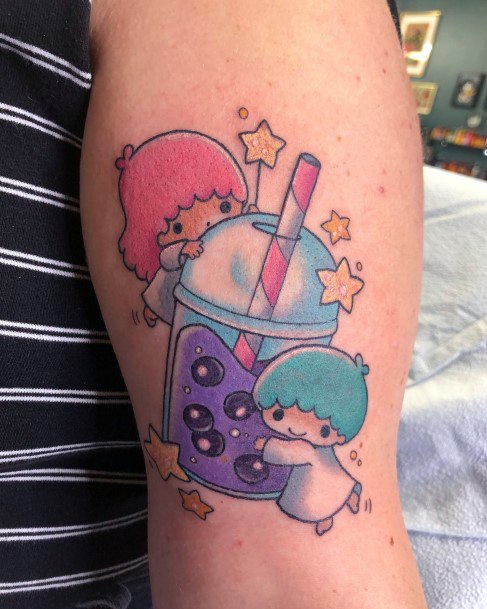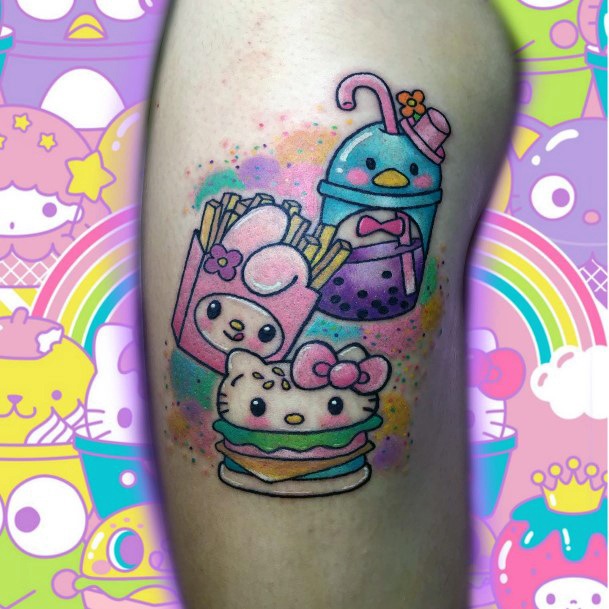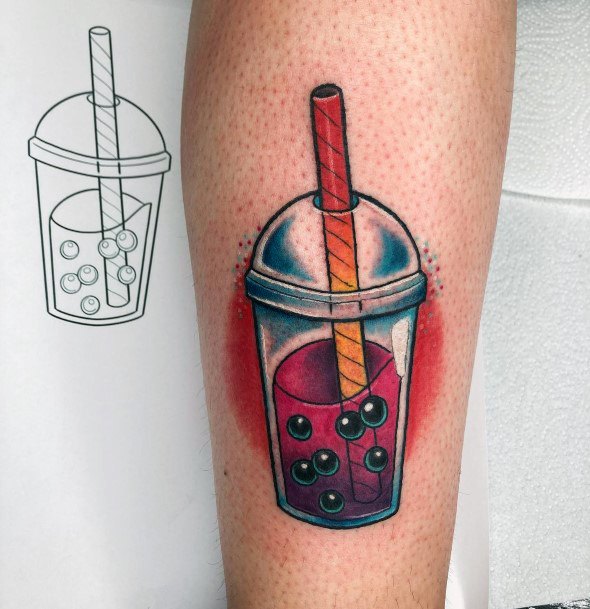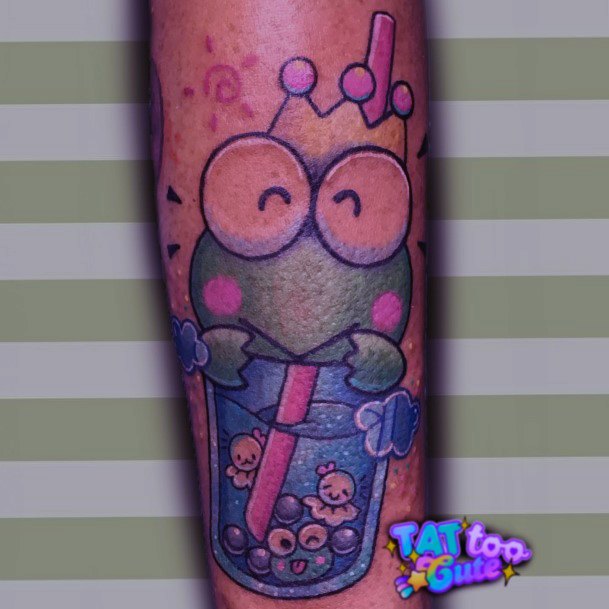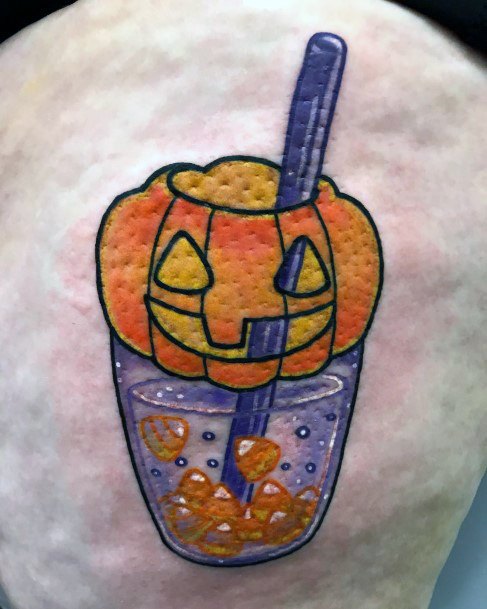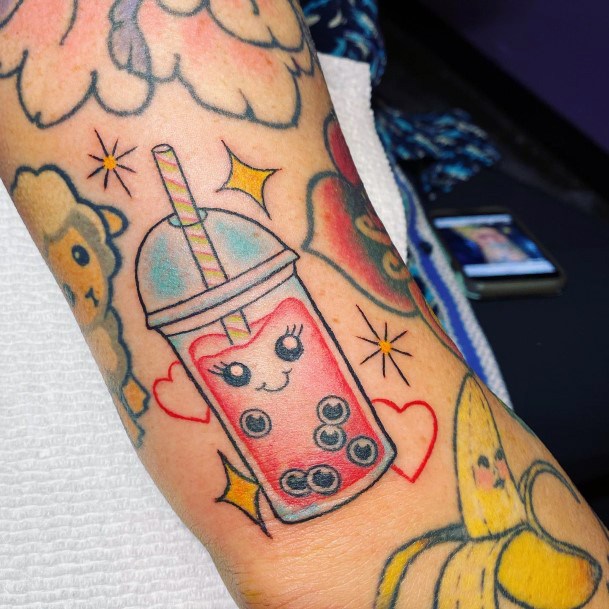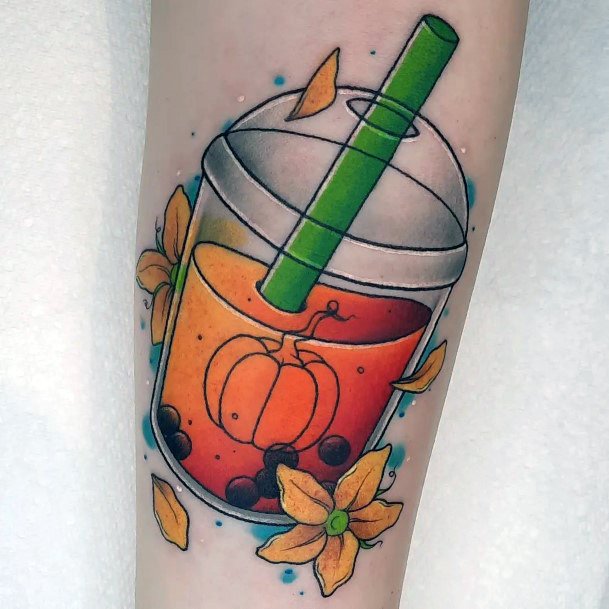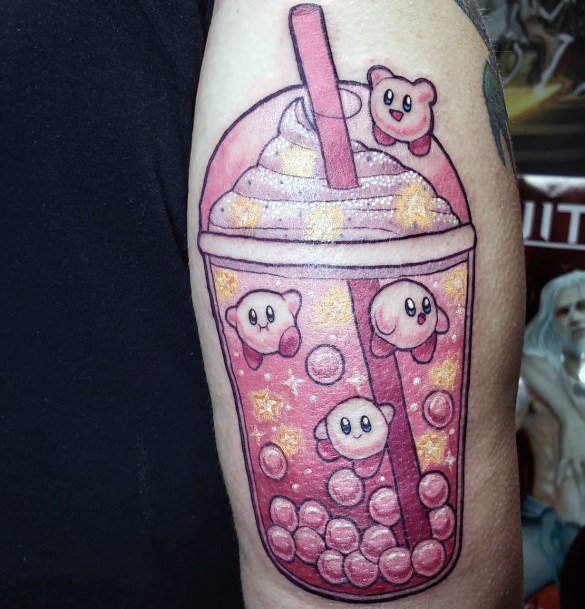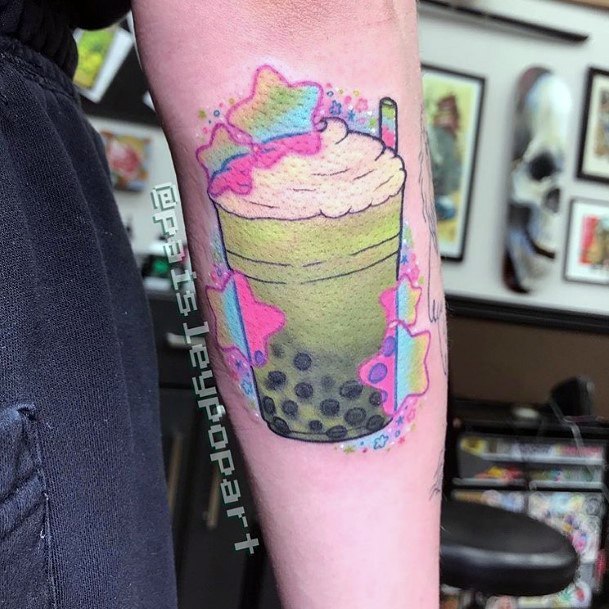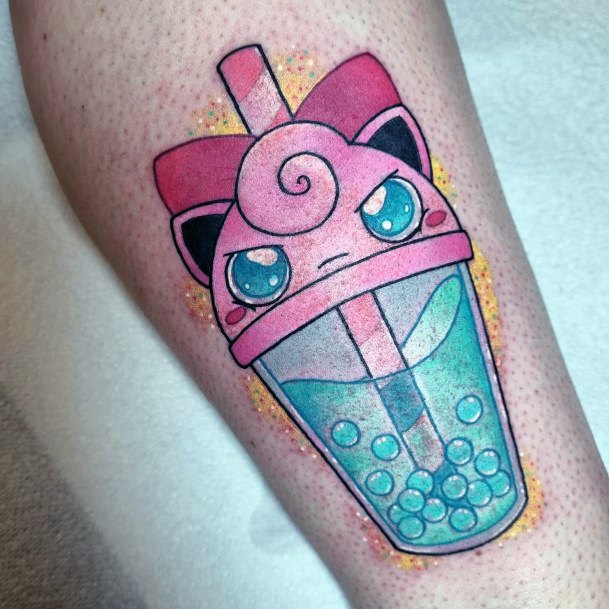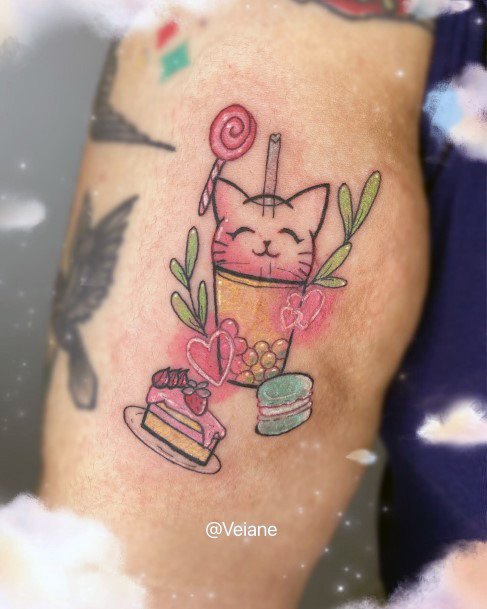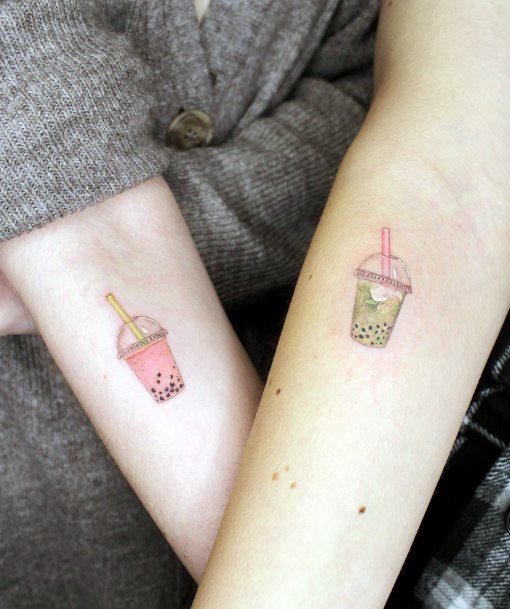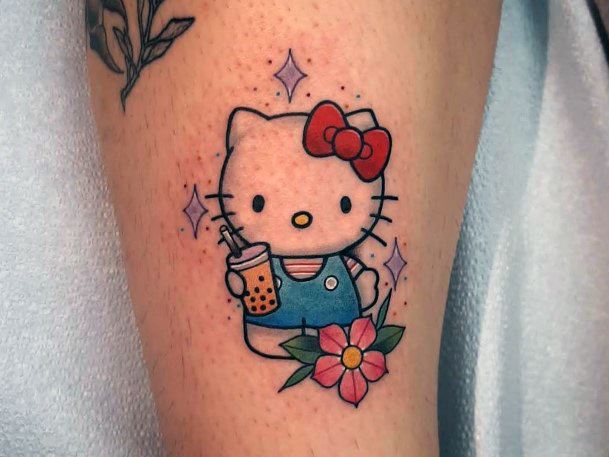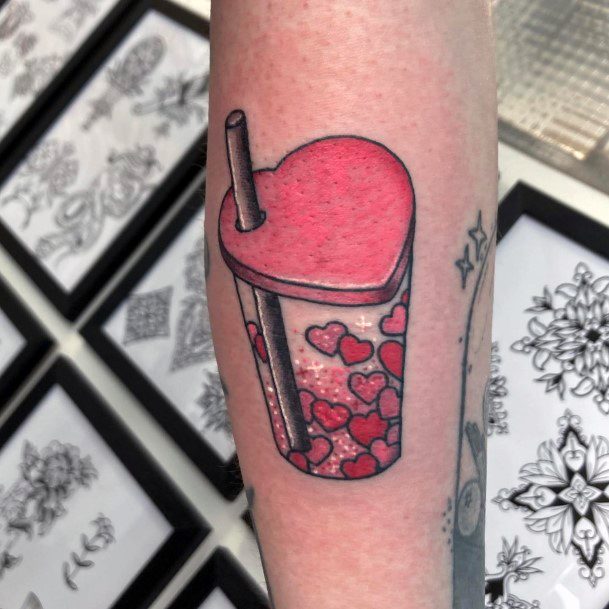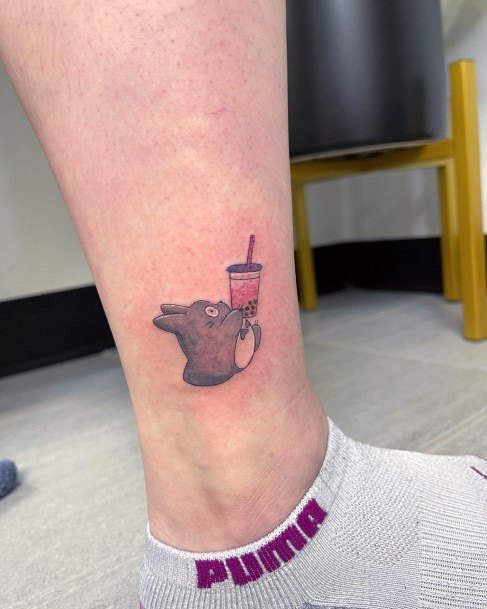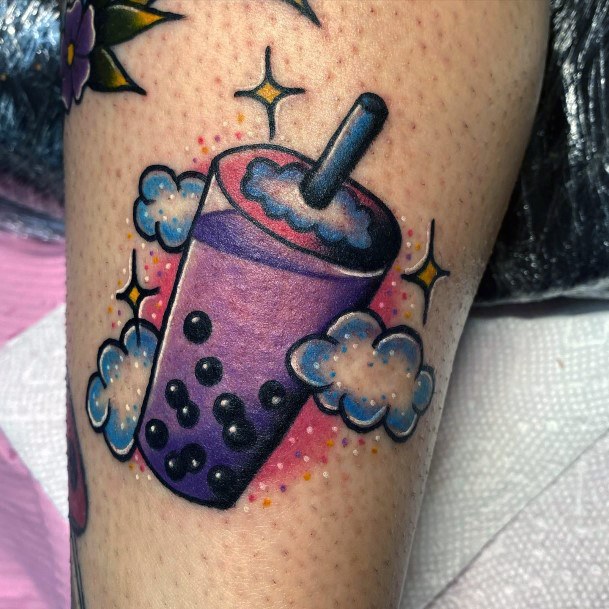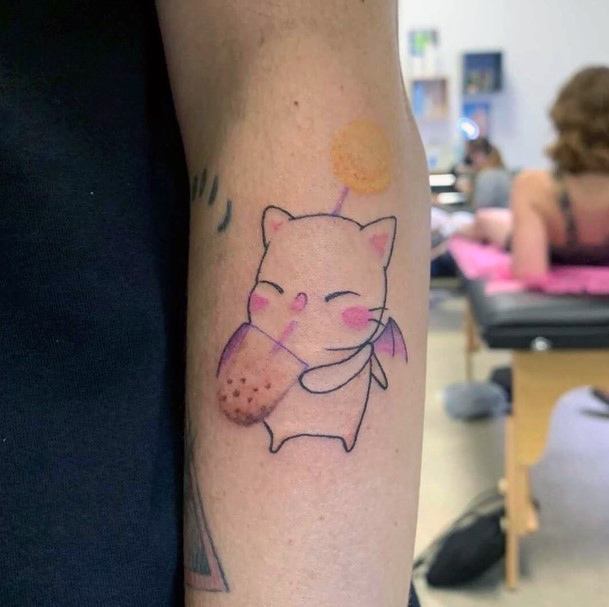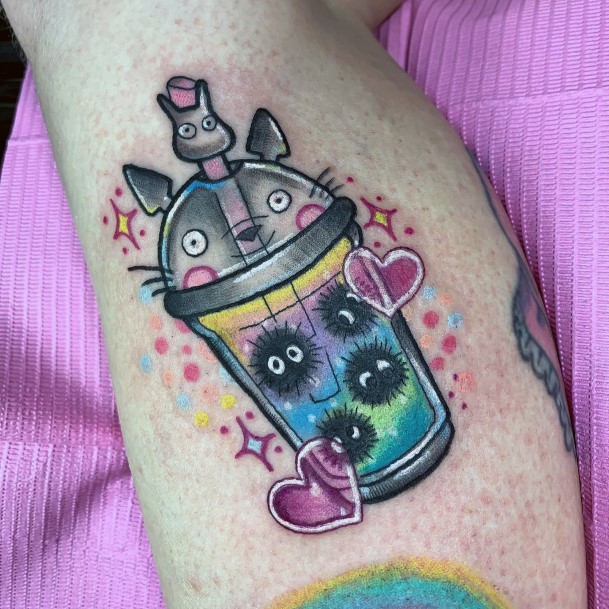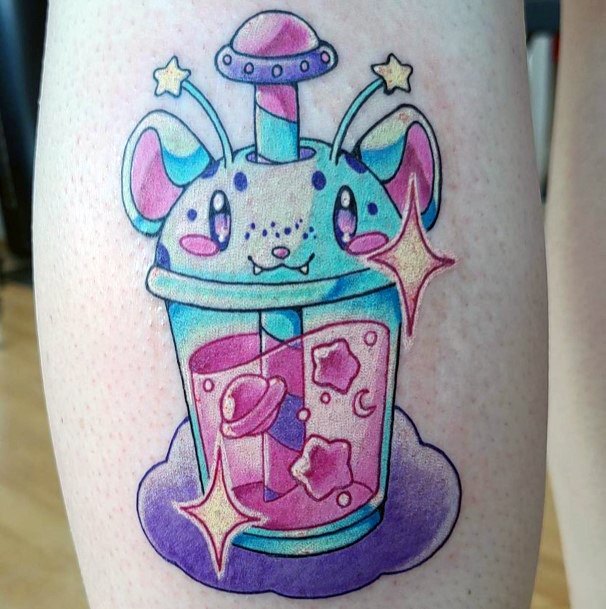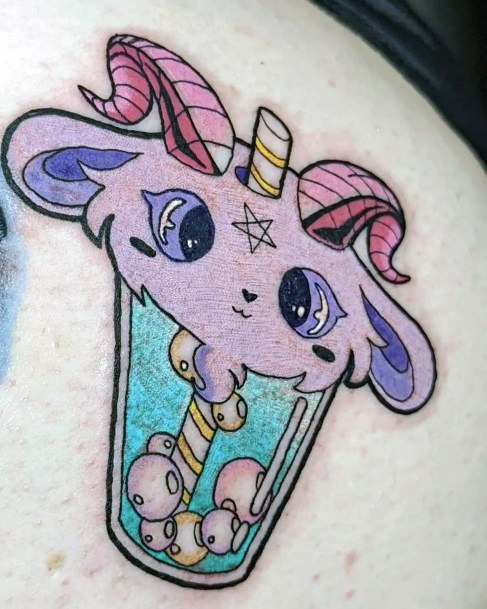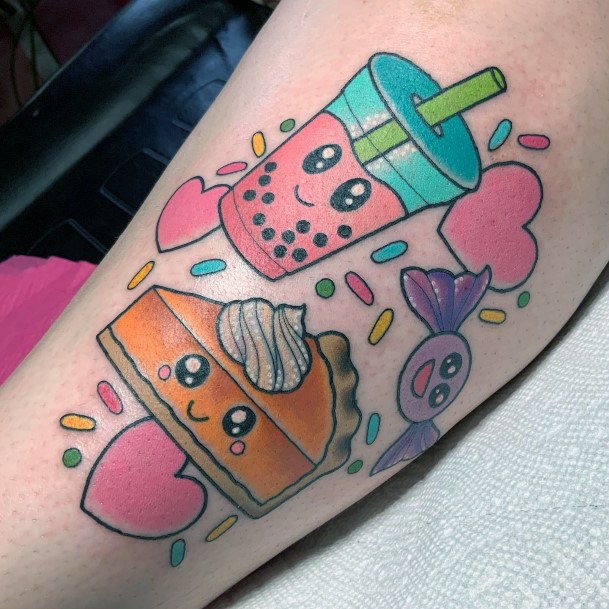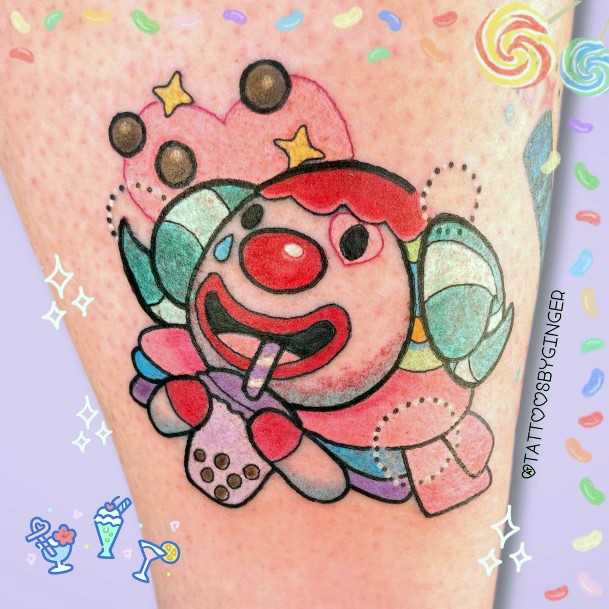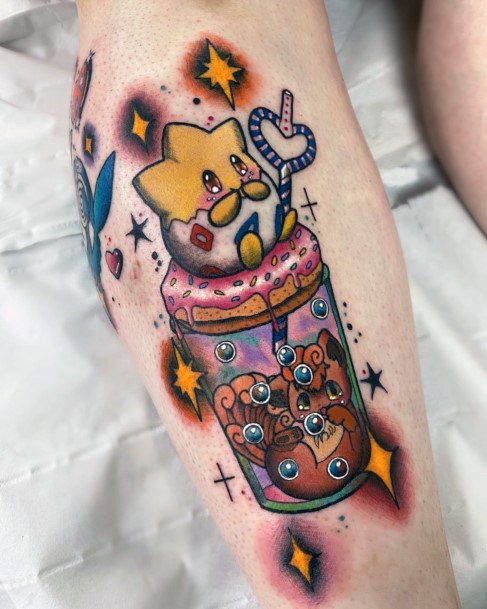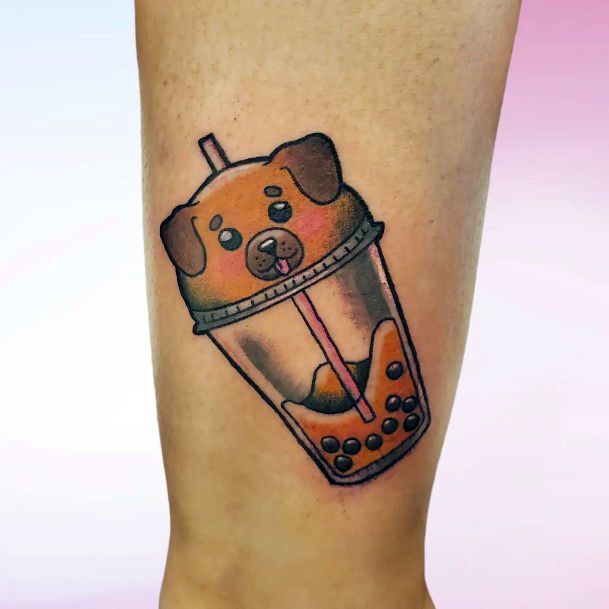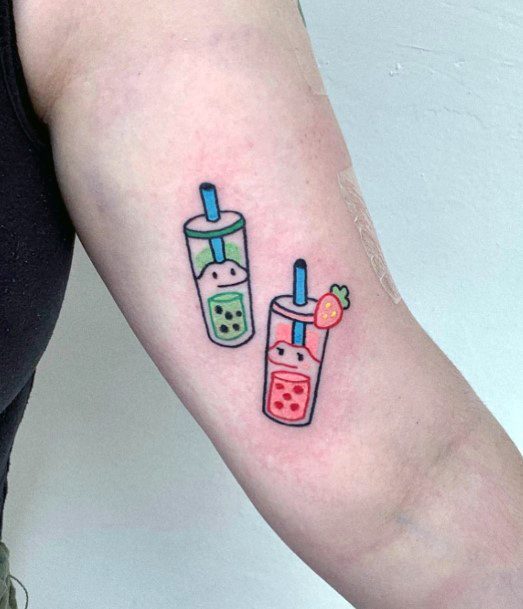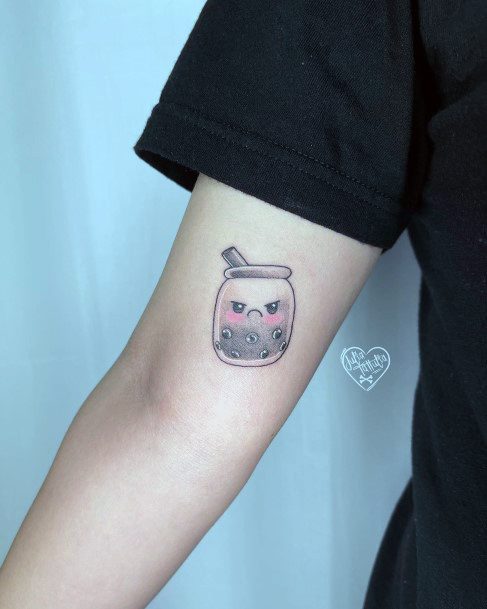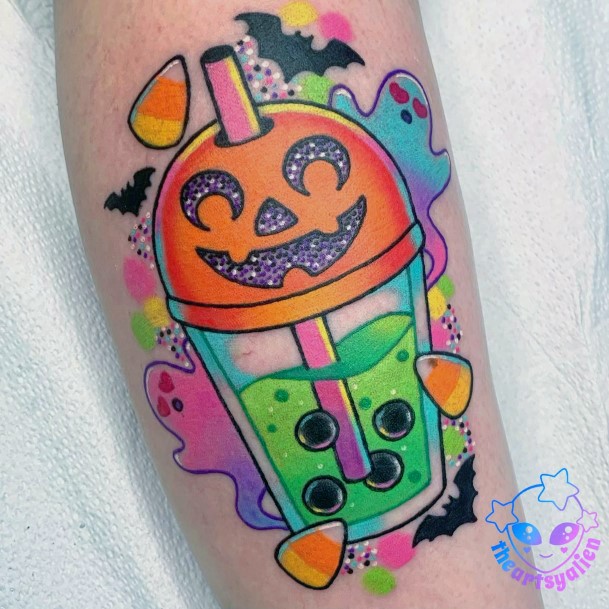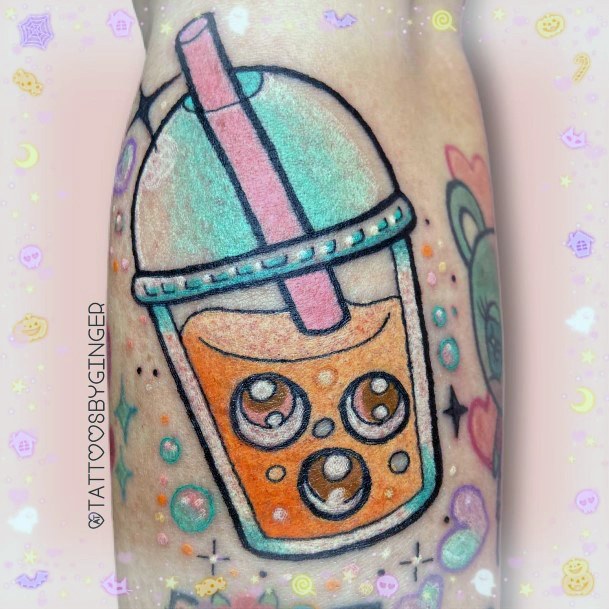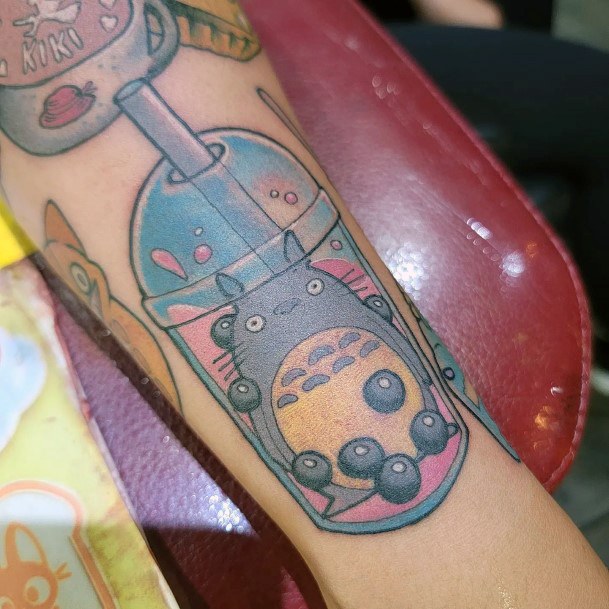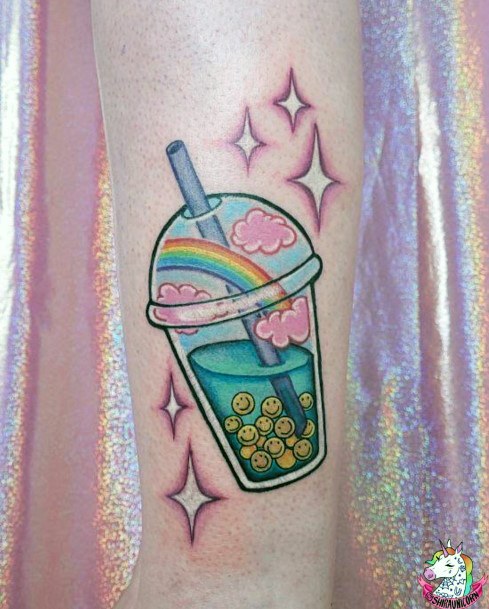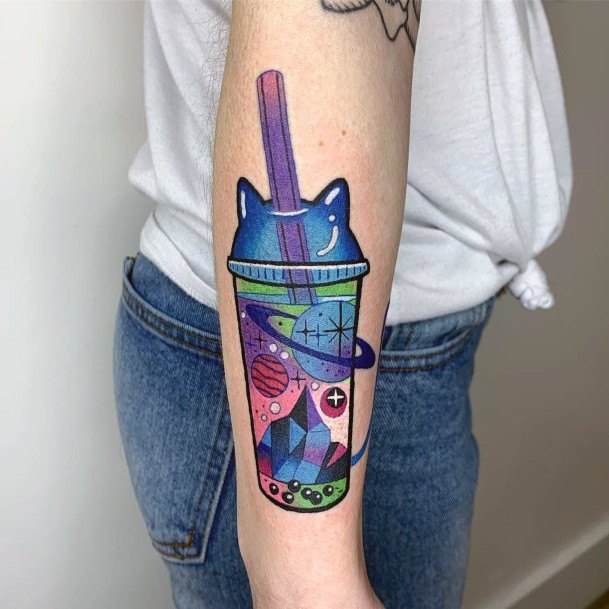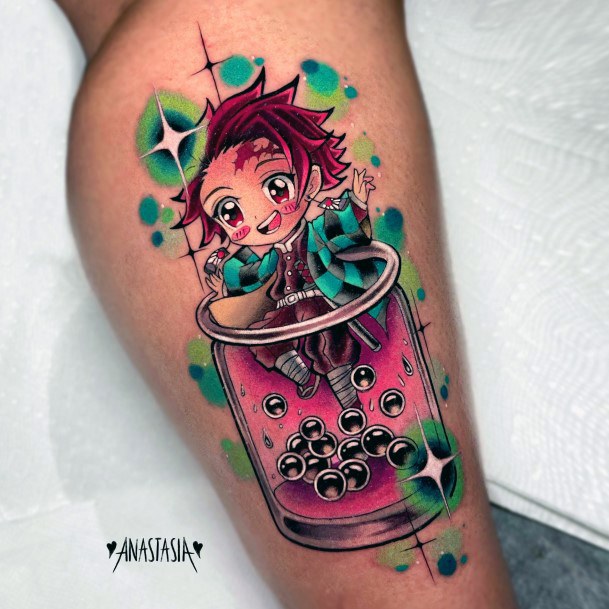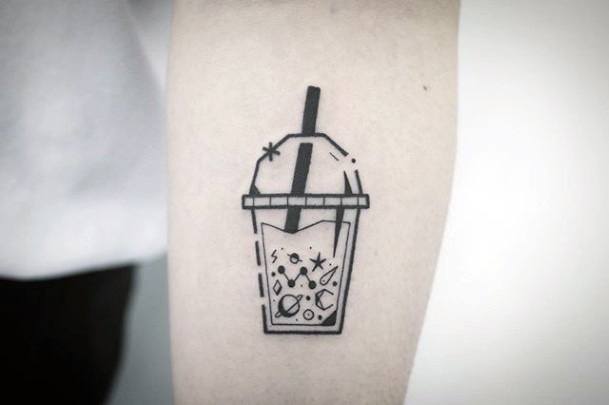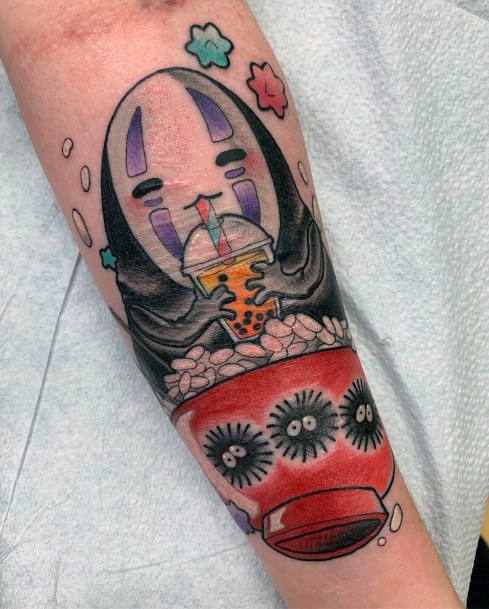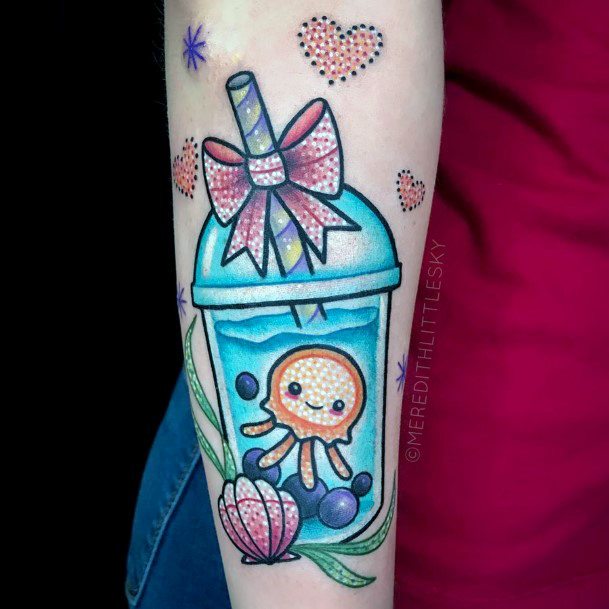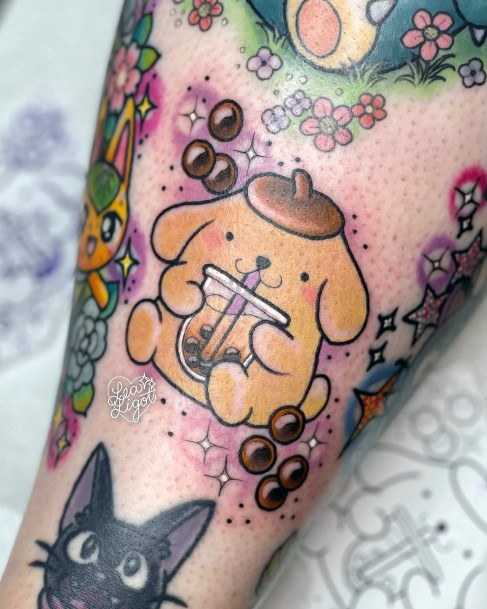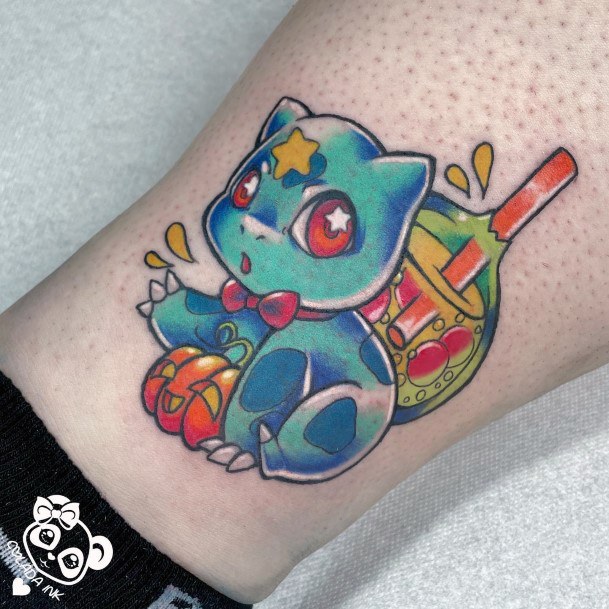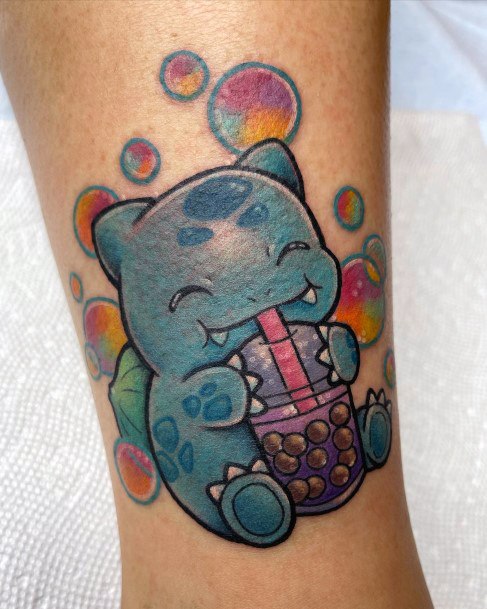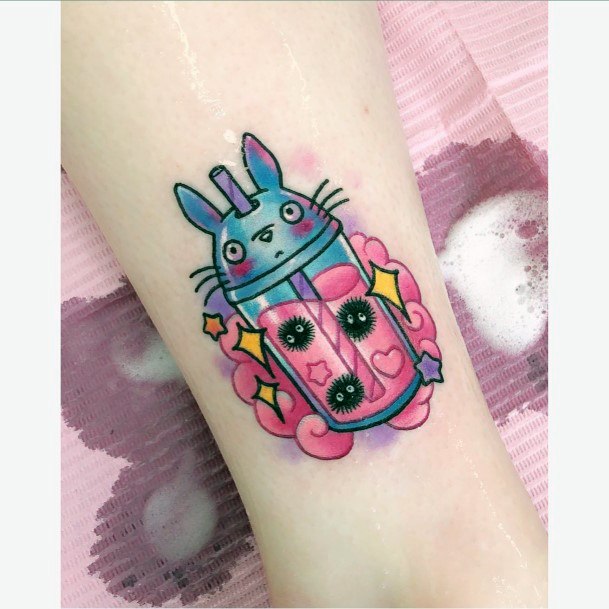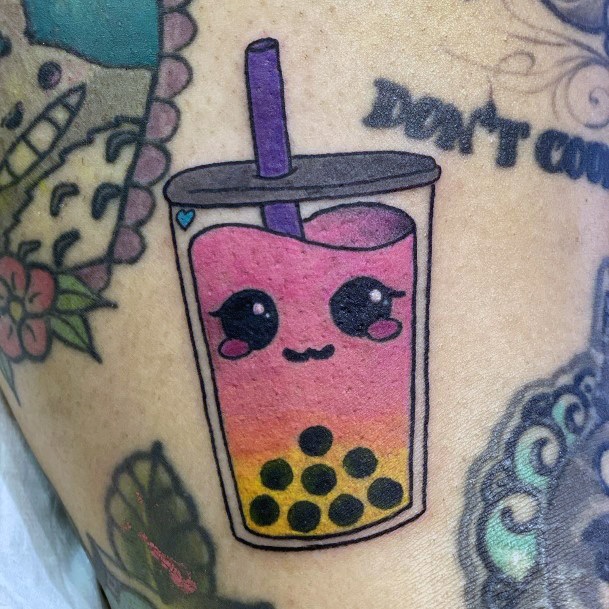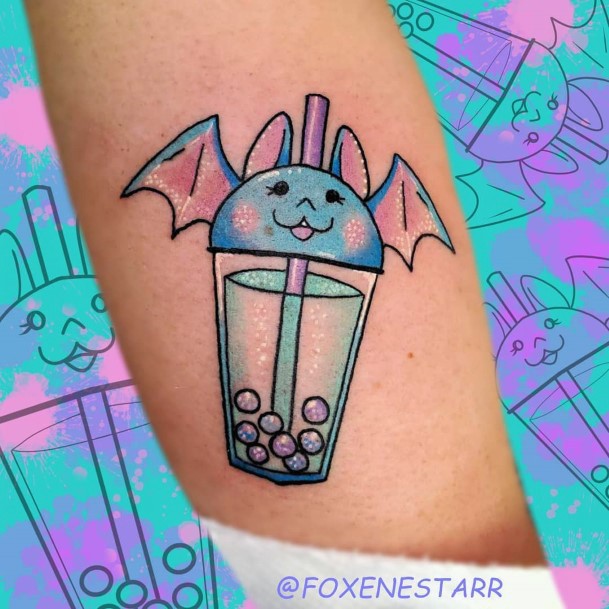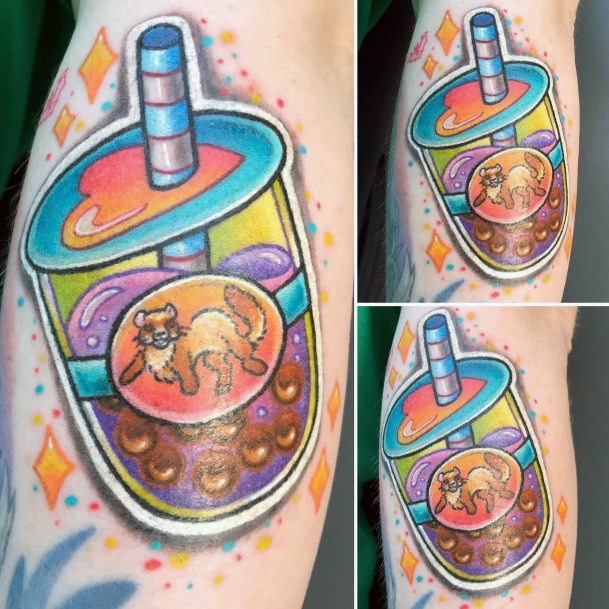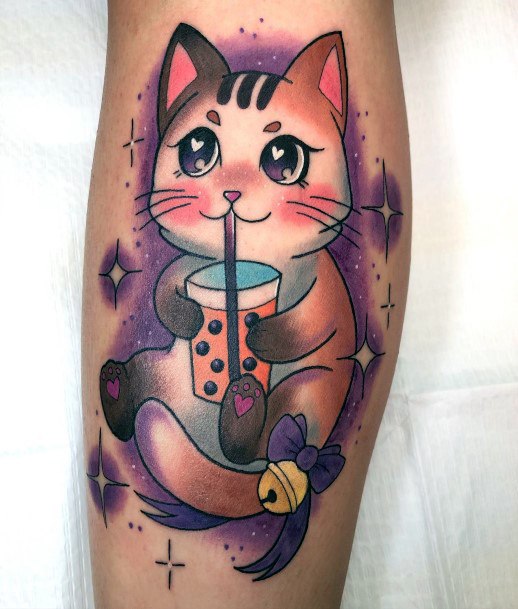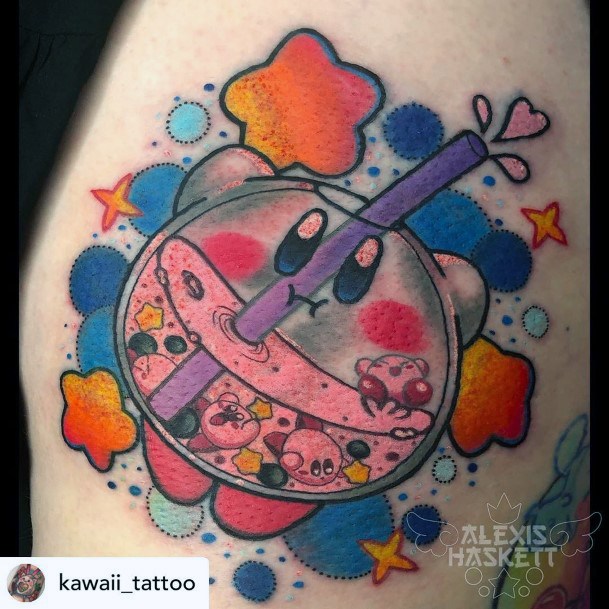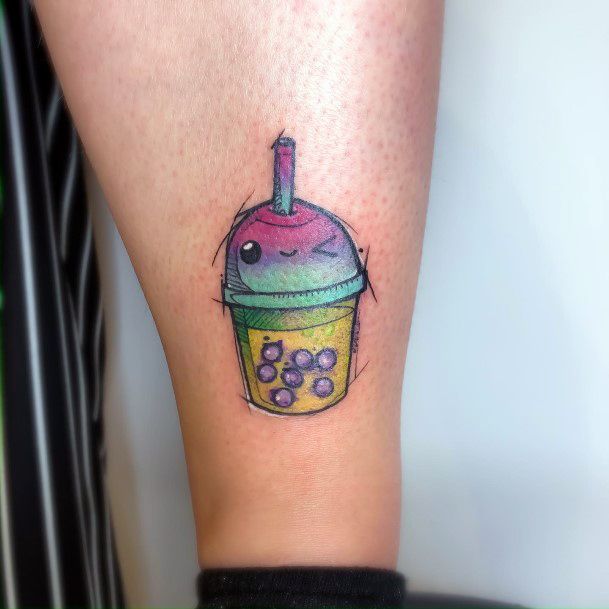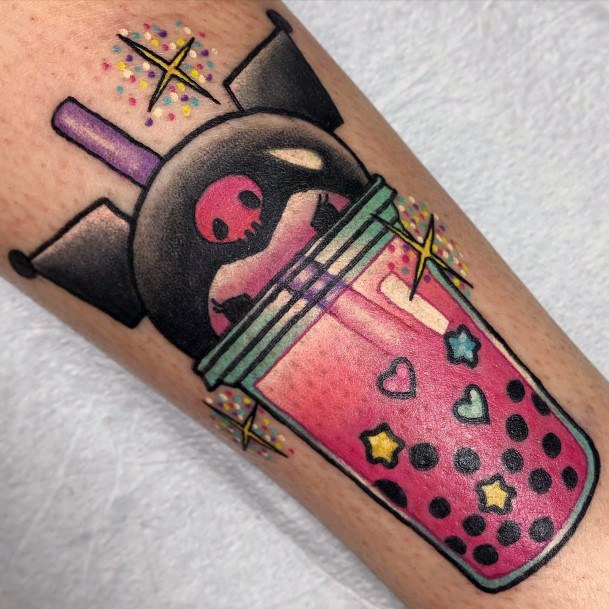 Boba tea tattoo meanings and symbolism:

What do Boba tea designs mean and symbolize?:

The symbolism behind boba tea tattoos can vary depending on the woman. For some females, it may be a way to show pride in their Asian heritage. For others, it may be a way to express their love for boba tea or to show their rebellious side. It can also be seen as a reminder to stay young at heart and to enjoy life's simple pleasures.

However, boba tea has become a symbol of Asian culture and identity most noteably. It is often seen as a representation of Asian values such as family, tradition, and hospitality. The drink is often served in traditional Chinese teacups or bowls, which further reinforces its connection to Asian culture. Additionally, boba tea is often served with traditional Asian snacks such as mochi or dumplings, which further emphasizes its cultural significance.

The design has also become a symbol of youth culture and rebellion. The drink is often associated with young people who are looking for something different and exciting. The chewy tapioca balls add an element of fun and playfulness to the drink, which appeals to younger generations. Additionally, boba tea shops often have vibrant and colorful decor that appeals to younger customers.

Boba tea designs also have meanings that include globalization and multiculturalism. The drink is popular among people of all ages and backgrounds, which reflects the increasing diversity of our society. Additionally, boba tea shops often serve drinks from different cultures, such as matcha or taro milk tea, which further emphasizes its global appeal.

Finally, boba tea has become a unique female symbol of comfort and relaxation. The drink is often seen as a way to take a break from the stresses of everyday life and enjoy some time for yourself. The chewy tapioca balls add an element of indulgence to the drink that makes it feel like a special treat. Additionally, many boba tea shops offer cozy seating areas where customers can relax and enjoy their drinks in peace.