Most people wear their bangs straight down or pushed to one side. Try going right down the middle for a change.
Regardless of your length, you have straight hair, or you have curls, you can put your part in the center.
You have plenty of flexibility with a center part. If you have long hair, consider pulling your hair tight on the sides at the top as you part it in the center. Tuck it in back in a knot or clip it. Let your long tresses fall down your back.
Another elegant possibility is to part your hair in the middle and sweep everything into a loose bun. Another attractive option is a center part with a braid that is worn on the side instead of down your back. Just let it dangle over your shoulder for an exciting option. Otherwise, let your hair fall down in a natural flow while you slenderize your face with a center part.
If you have bangs that are growing out, you can still part them down the middle and let them frame your cheekbones. The same holds true if your hair is in layers. You can clip your hair on each side to give your part more definition. Another popular option is to tuck your hair behind your ears on each side.
Make it easy on yourself if you just want to head out the door. Just pull a comb quickly down each side after you part it in the middle if your hair is straight or wavy. You'll be ready to go.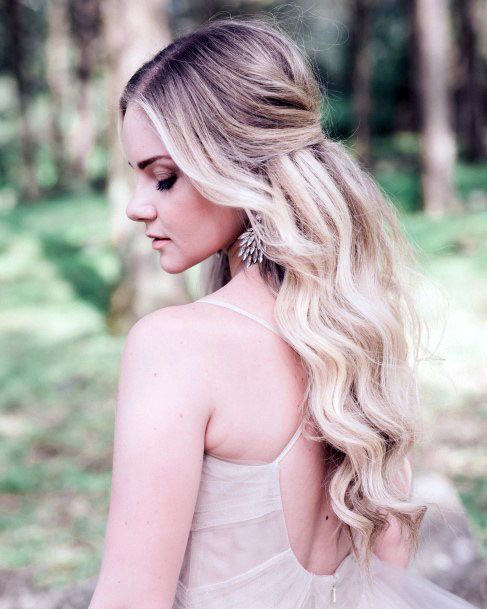 This hairstyle is perfect for people who want to add an edgy look and feel to their look. It is great for those who want short hair on top but long hair on the sides and back.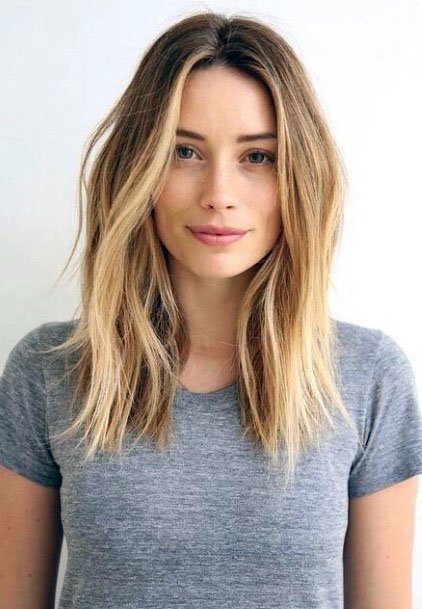 Look like a beach babe with this centre-parted, textured hairstyle. It's all over the place but doesn't look completely dry or messy. Part your hair on the right side and pin up one side to create volume.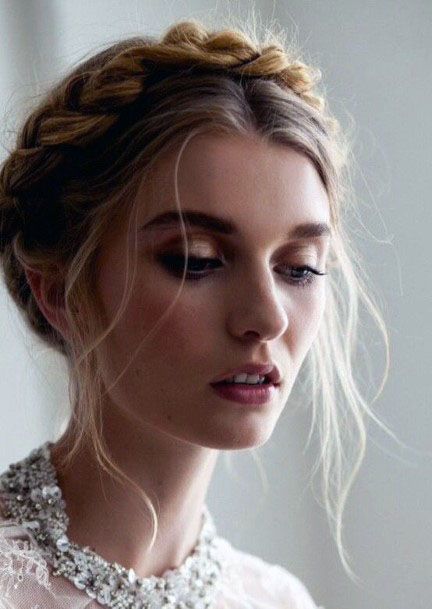 The crown highlights your face, while the braided piece of hair at the back adds volume to your crown and balances the outlook. This hairstyle is perfect for any occasion.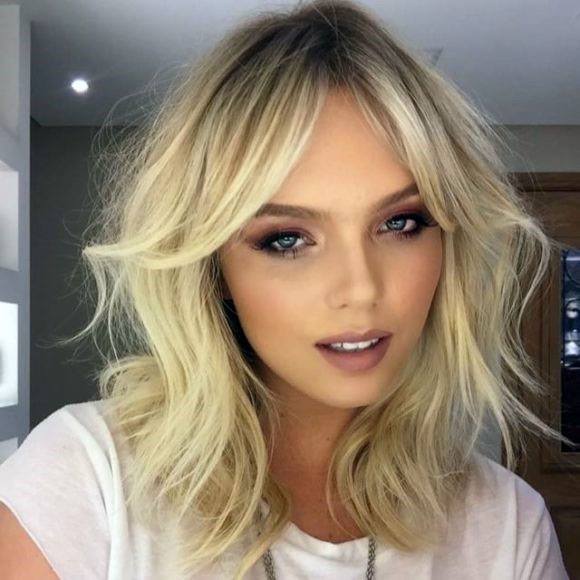 If you are going to try something new, I recommend this as a good starting point. The color is also just right, and it is not too harsh on your hair while at the same time having enough shine that people can tell you are wearing some product.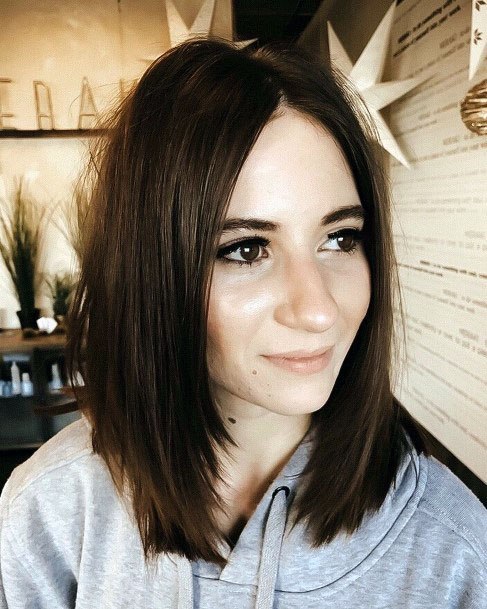 This hairstyle is the perfect choice for women with thin hair looking to take their style up a notch without looking too 'done'.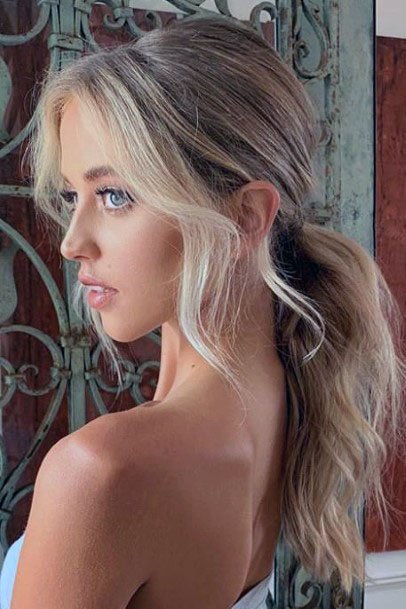 This style is perfect for women who have a round face shape. It adds a touch of depth and finesse to your look with long layers that frame your face in the front and back.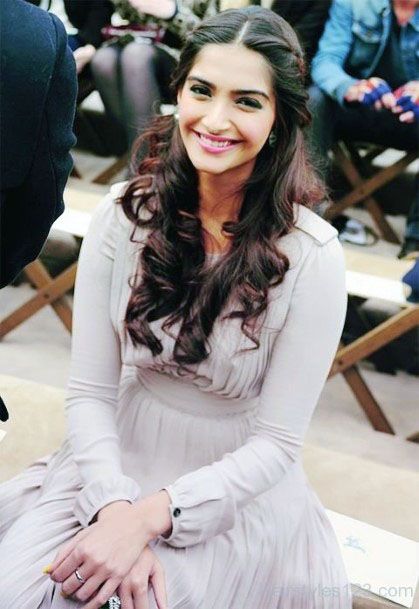 This hairstyle is very popular. It fits your personality and gives a modern look, whether you are wearing it casually or formally.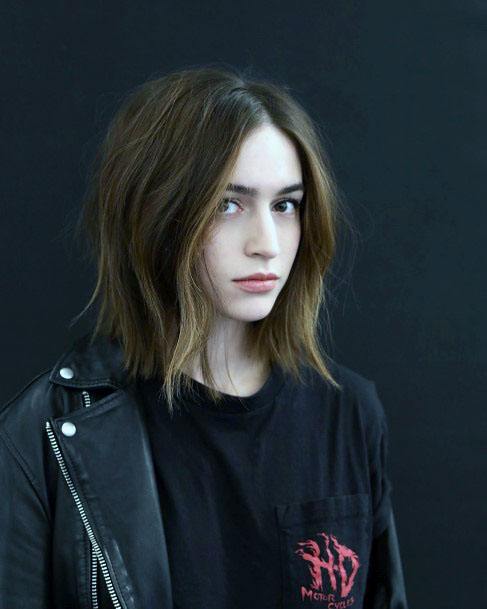 This simple yet versatile style will suit any face shape, and you can complete it with layers or even just a few braids.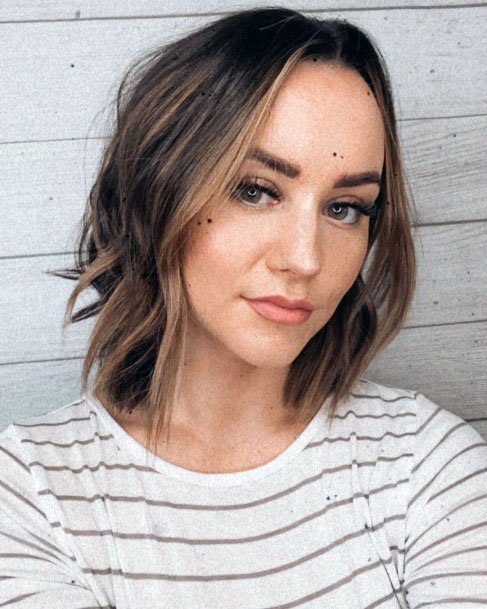 No extra effort with this center part haircut, just clean up your look by leaving the heavy bangs untouched and cut the rest to complement your face shape.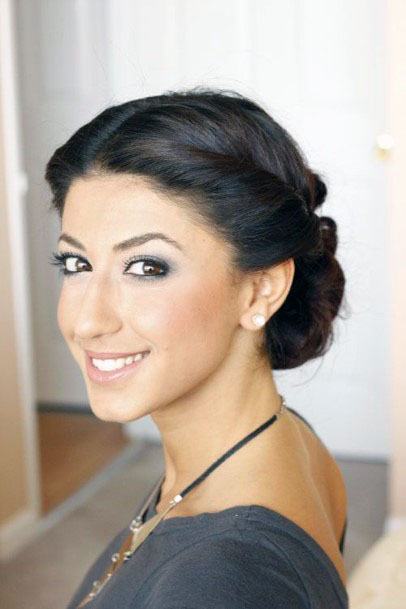 An updo is a classy look for women. It is a more formal hairstyle, which requires proper hair care and styling knowledge. Use some bobby pins and bouffant hair bobby pins to achieve this classic center-parted bun hairstyle.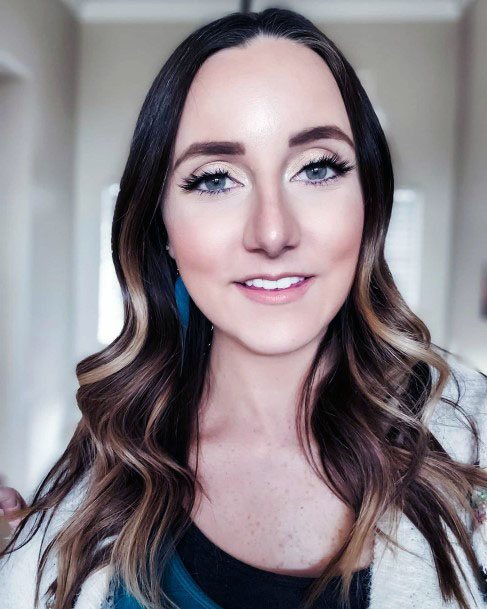 This hairstyle is both flattering and easy to maintain and keeps your hair in great shape all year round.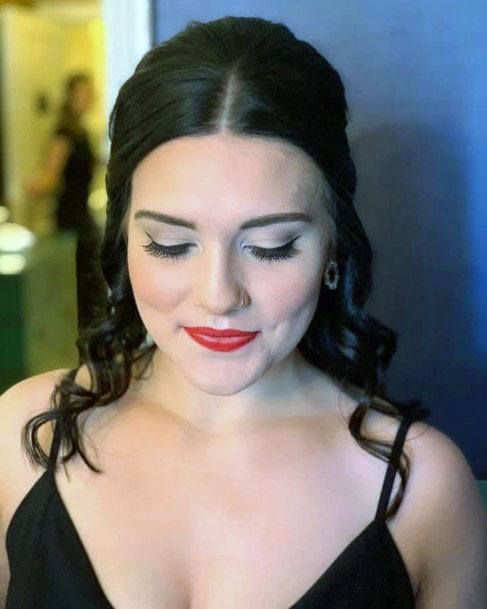 This gorgeous hairdo can be worn with various hairstyles, including straight curls and braids. It is also easy to maintain and create yourself, so even if you want to wear it daily, it will still look fabulous.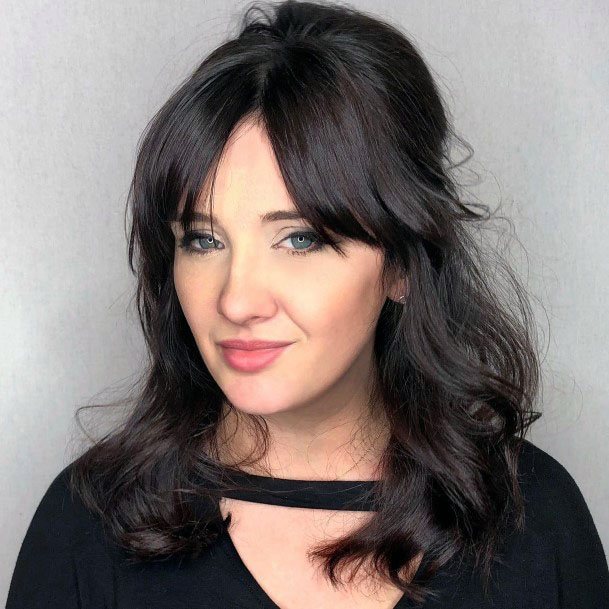 The center part is full of softness, and the sides are parted for a more voluminous look. The fringe inspires a trendy look to this hairstyle.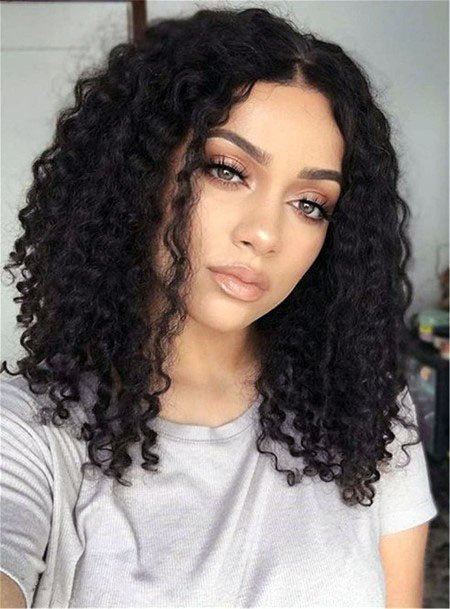 A great hairstyle for any occasion, this dramatic parting shows off your natural hair from above. A crimped center part only adds to the look.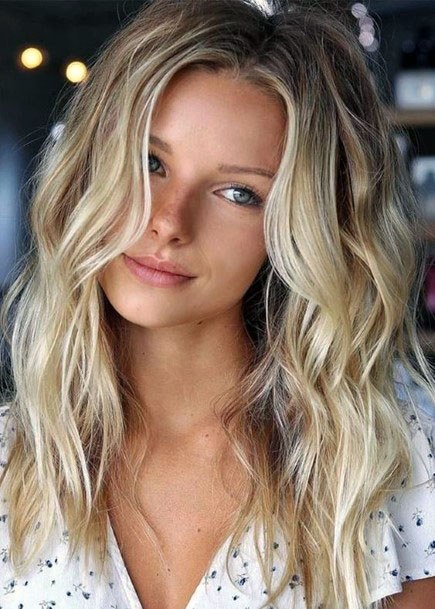 If you are looking for a hairstyle for a special occasion or want to try something new and exciting, consider this dishevelled silver waves with the center part haircut. This vintage-inspired look is also perfect for any event, including parties, cruises, weddings and ladies' night out.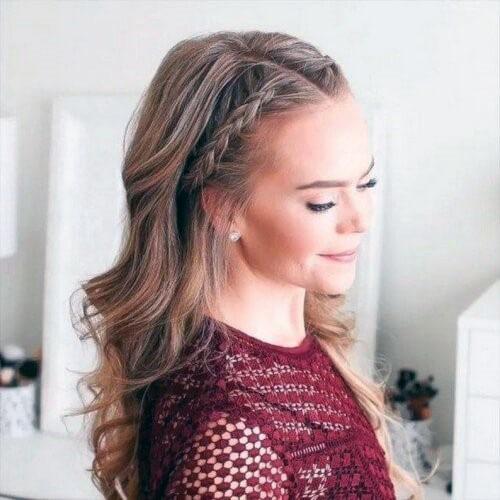 If you are looking for a hairstyle that will give your hair extra body and movement, then this elegant, middle-parted hairstyle is the one for you.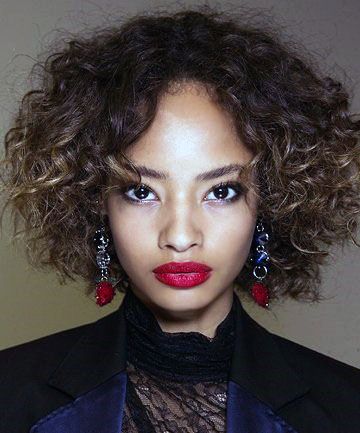 This is a simple hairstyle that almost every woman of any age can wear. It is suitable for any occasion.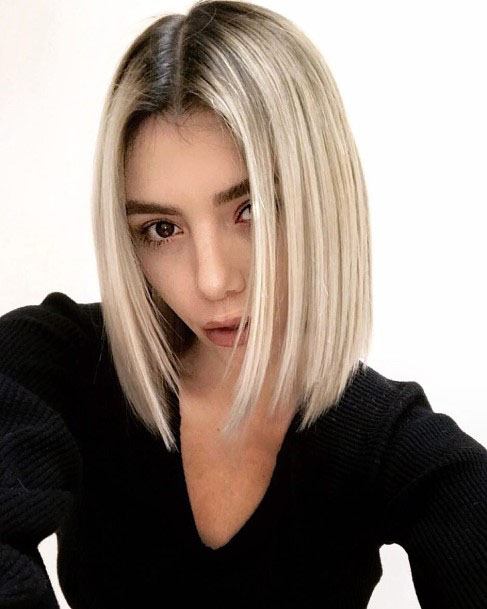 This blonde look will create volume and help you achieve the layered look worn by celebrities.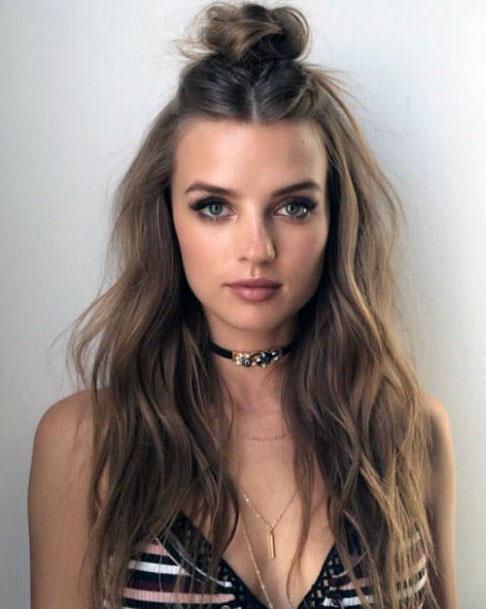 The flowing half bun hairstyle is a new trend in the hair and fashion industry. The hairstyle you can wear on all occasions. It always looks good and chic when parted in the center with loose strands flowing slightly to the sides.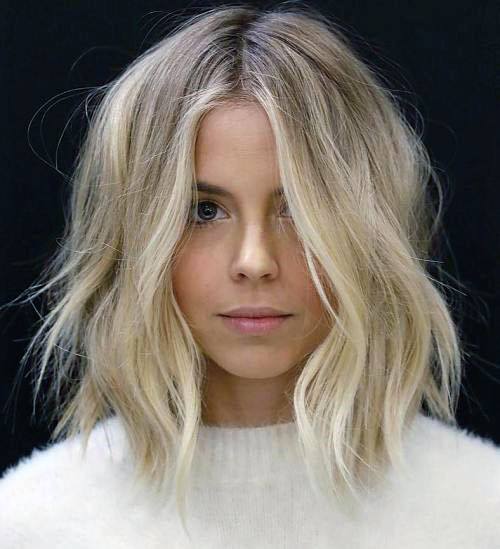 This hairstyle has the perfect side sweep, although it's not too severe. The wavy front and middle parts keep hair from forming any rough edges that can cause static, which can lead to flyways.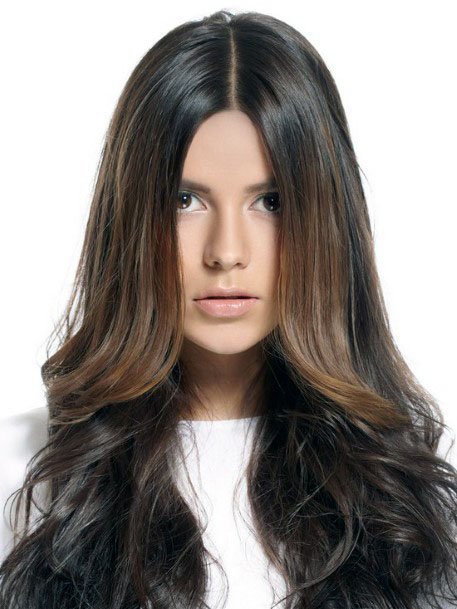 A glossy chocolate brown wavy center part with soft, loose hair that flows down to the small of your back. Smooth, easy to style and flattering to any face shape.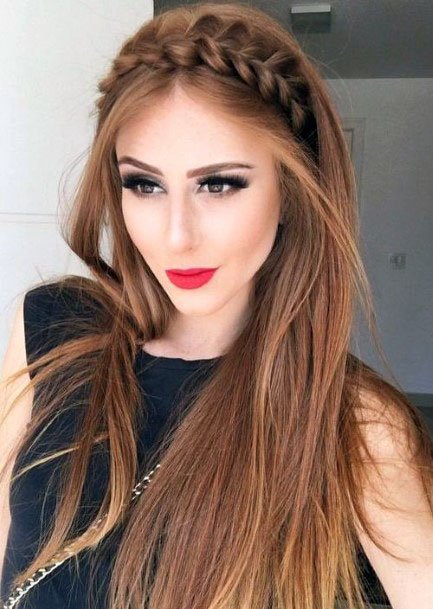 Wig with a structured look, this wig has an all-over braided style. Great for pageants, stage performances and model gigs. This styling allows you to rock the look of a "goddess" when needed.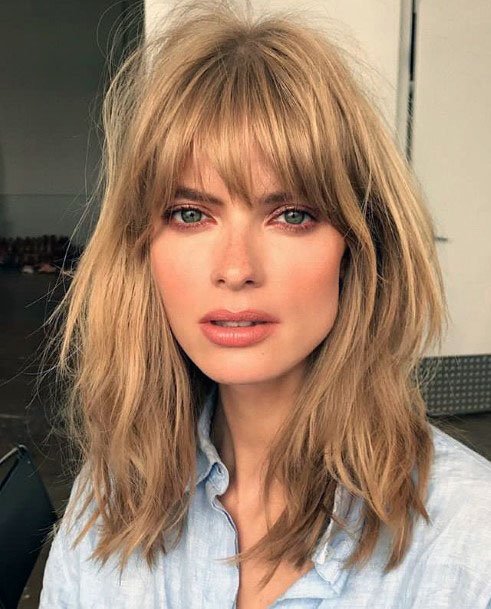 Here is an amazing golden-blond hairstyle for you to try. It makes your hair look stunning and easy to manage, but the center part is what really defines this hairstyle truly as the best of all.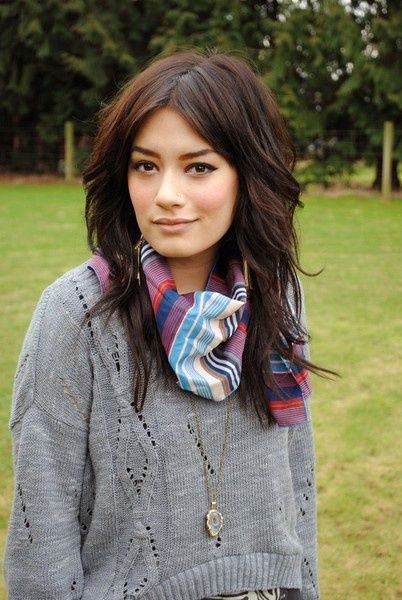 Thick, voluminous and soft. For a look that's feminine, beehive-y, and low maintenance, try this hairstyle.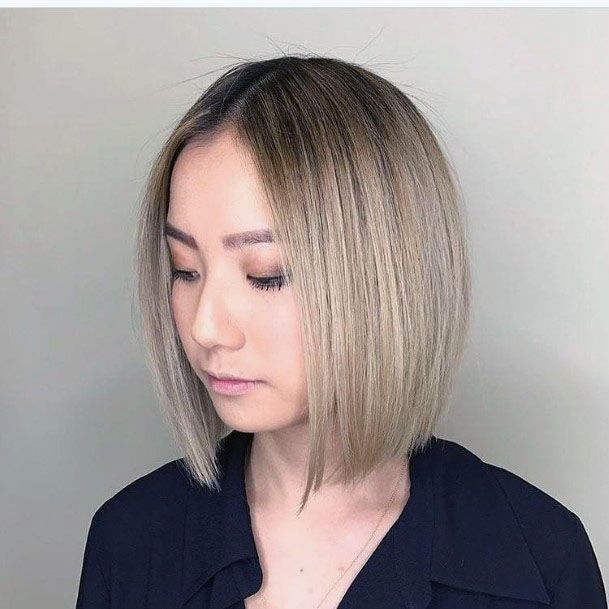 Create a trendy, polished and stylish look for your next event with this versatile bob hairstyle. The sleek style is perfect for formal and casual occasions, making it a great choice for all women.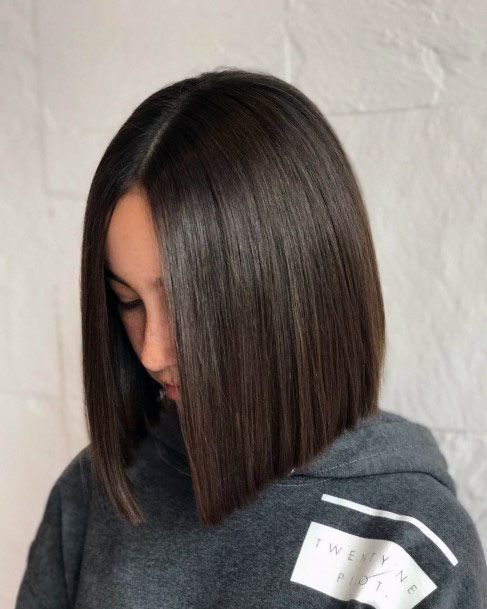 The center part look is a perfect flatter hairstyle for all skin types. This haircut is modern and great for women with short hair lengths.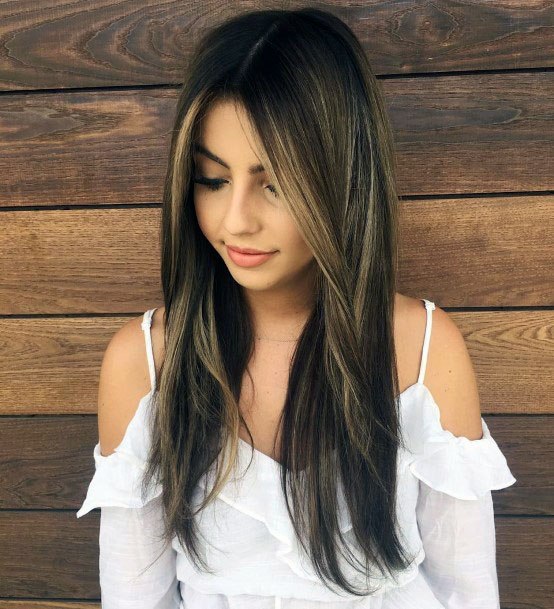 Long bangs are a stylish way to add personality and definition to your face. The long bangs look can be styled into a casual bun or be sensually swept to the side or back.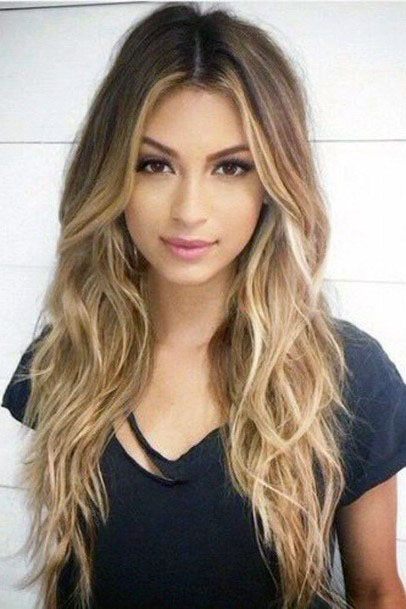 This center part hairstyle with long layers is suitable for all occasions. You can wear it with a curly wig to get a formal look or let your hair flow freely as a romantic look.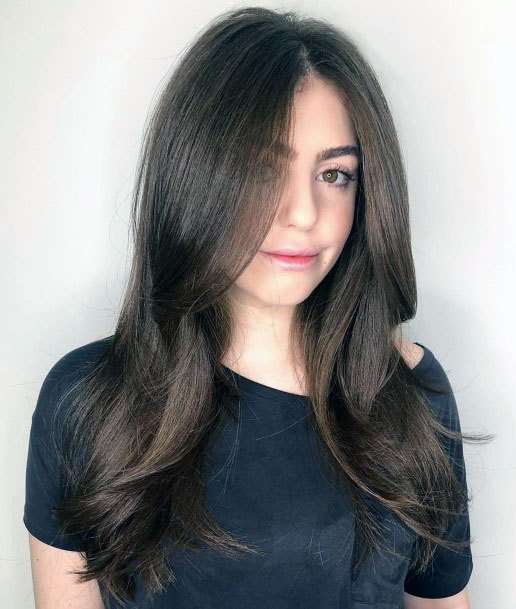 This hairstyle is perfect for the modern woman looking to add a new twist to her look. The center part is neat and clean, while the layers of hair on the sides help enhance the volume and can be styled in many different ways.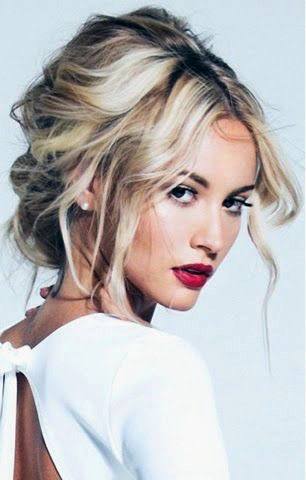 Messy bun hairstyles for women are an easy way to keep your look fresh and cool. With the right products, they are also comfortable to wear while doing errands or hanging out at home.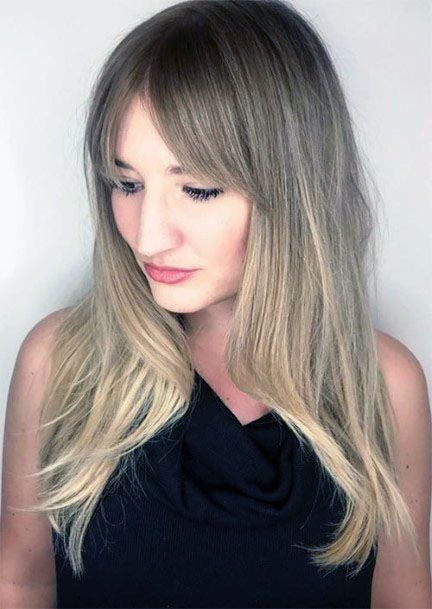 Use this hairdo to create a texturized middle layer for a more polished look. The short hair at the crown frames your face.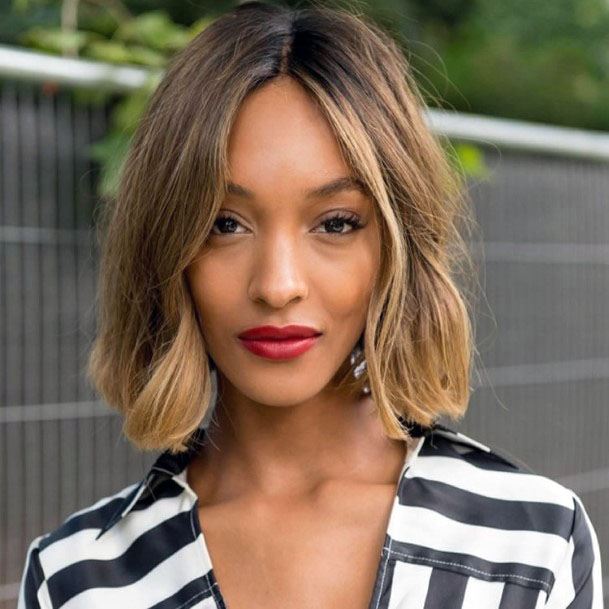 With this hairstyle, you can look elegant, professional, and sexy at the same time. Layered hair frames the face gently and gives slenderness to a woman's face.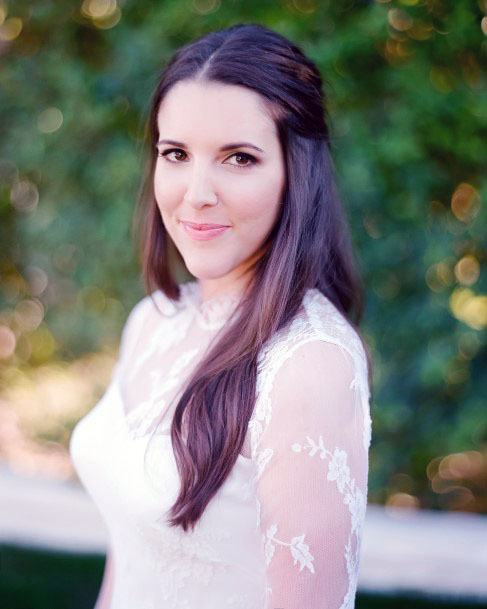 This hairstyle is a fine example of how to style your hair in the center. The narrow shape and well-swept part can bring out the best features of your face, while a fierce up style gives this look some edge.
This hairstyle is a simple and elegant way to add a little drama to your look. This hairstyle can be done on short, medium or long hair and is easy to do at home with help from a hairdresser.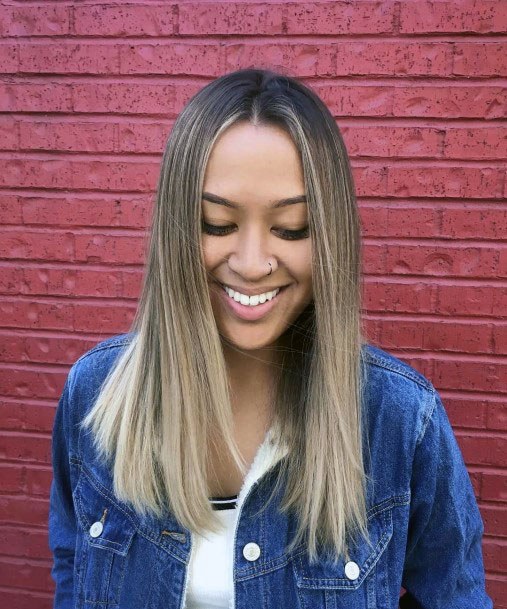 With a center part, a polished balayage hairstyle can transform any woman. This look is short and bouncy, giving it a youthful vibe.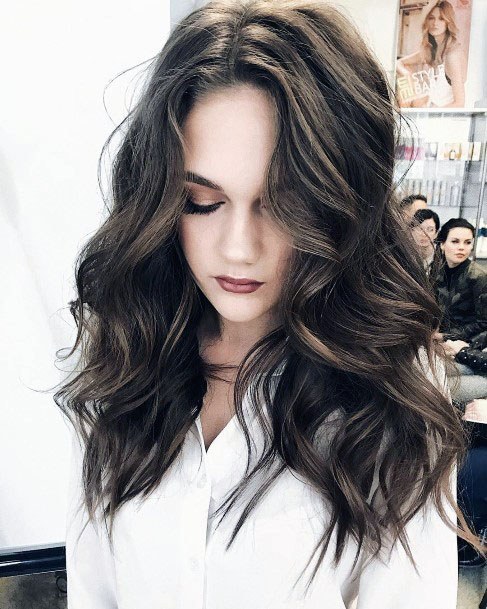 This is the ultimate style for spring. The loose waves bring out the best of your natural hair, making it look softer, more beautiful and healthier than ever before.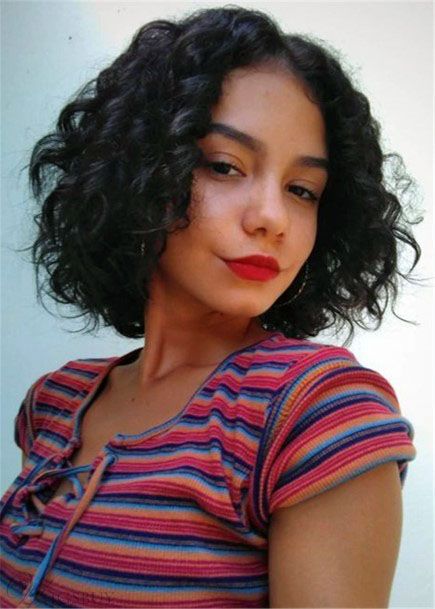 This hairstyle's length is highlighted with curls at the fringe and center parts. This look has an authentic varoom that feels trendy and sexy while remaining easy to maintain.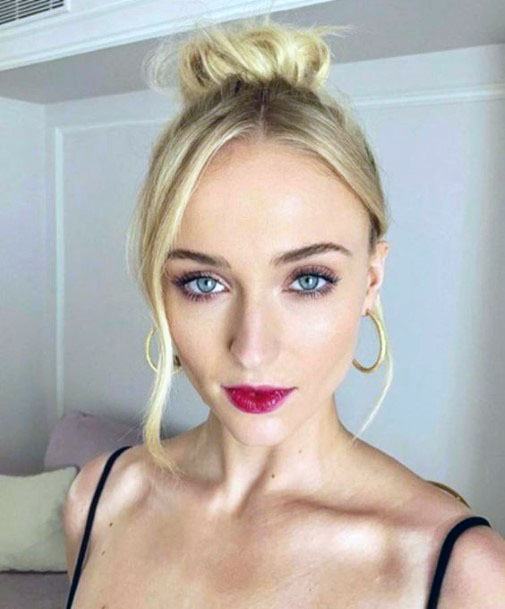 The natural curl of the crown and top layers will complement this hair type's texture, while the volume at the roots will make it seem bouncier and fuller.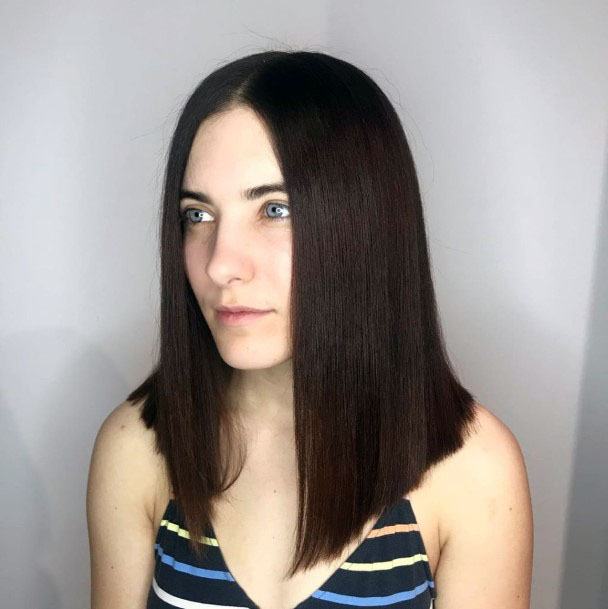 The shoulder-length precise cut hairstyle is the perfect option for an elegant and refined look. This hairstyle features a center part, bangs and a side part that creates the desired shape and texture of the hair. Wearing it on a night out would make you look as elegant and smart as you feel inside.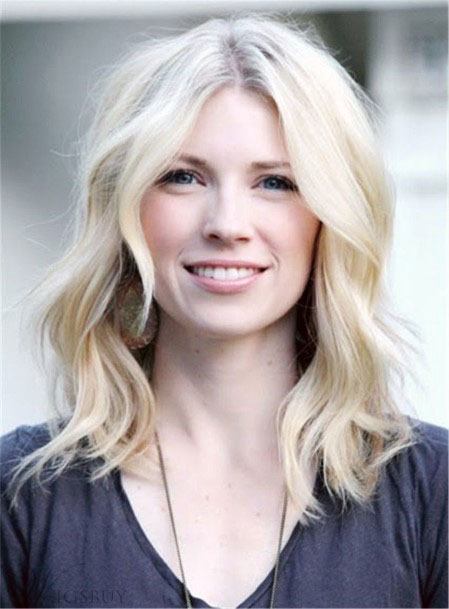 This shoulder-length seamless silver center-parted hairstyle is a great choice for those looking for a simple and versatile hairstyle. The back of the head is textured to add dimension, while the front part flows into an angled line down the left side of your face, and the right side is pulled back to enhance its shape.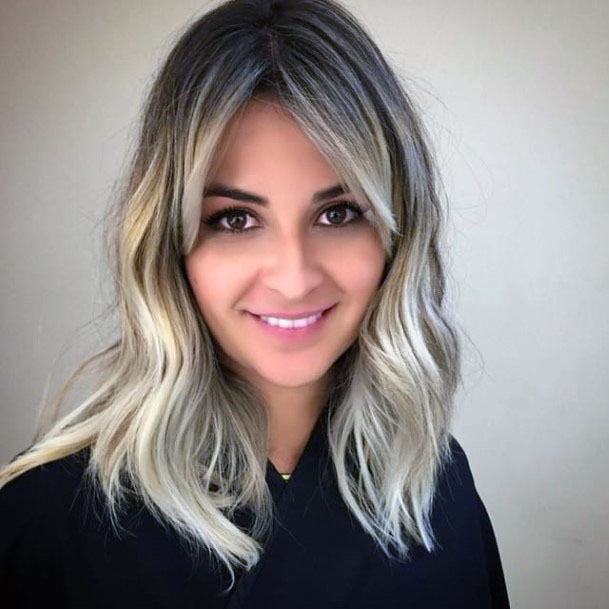 A bold and experimental piece, this asymmetric hairstyle is chic with a hint of drama. It brings out the best in tresses of all lengths and textures and feels effortless to wear.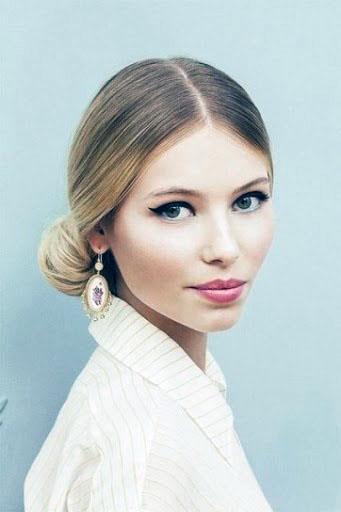 This sleek hairstyle features a center part and small side part to create a youthful and playful look that doesn't take itself too seriously.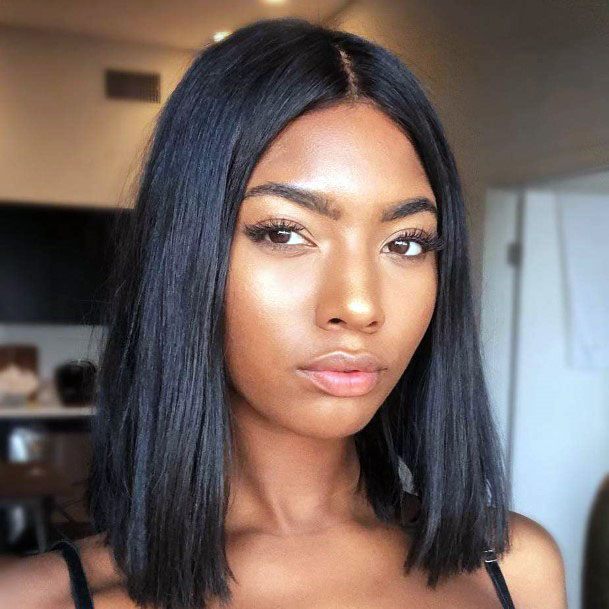 The smooth straight black center part hair is cut in layers to form a soft, beautiful shape making it perfect for formal occasions.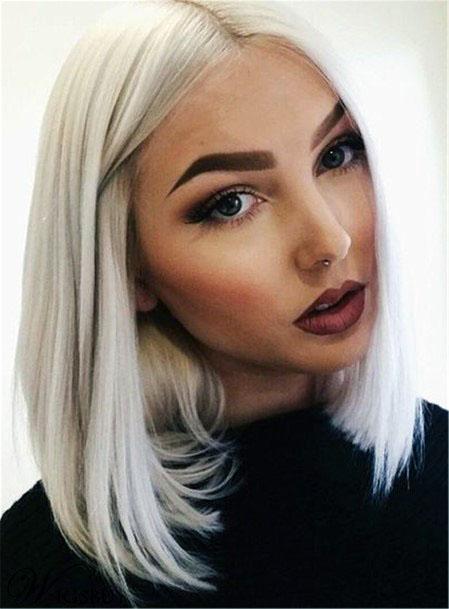 Anyone can wear this hairstyle. Great for casual everyday wear or even with a formal look, it is one of the most versatile haircuts on the market.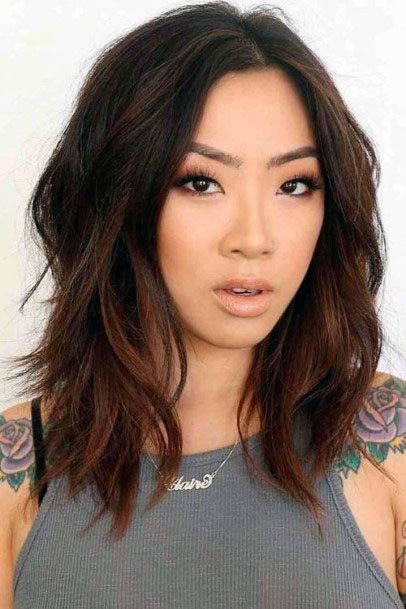 A hair that is textured and middle-parted to the side can look extra feminine. This look flatters any woman. Why not go further than just a few sprayed strands of hair? Try wetting your hair and scrunching it with a towel, then air drying it to give it some volume.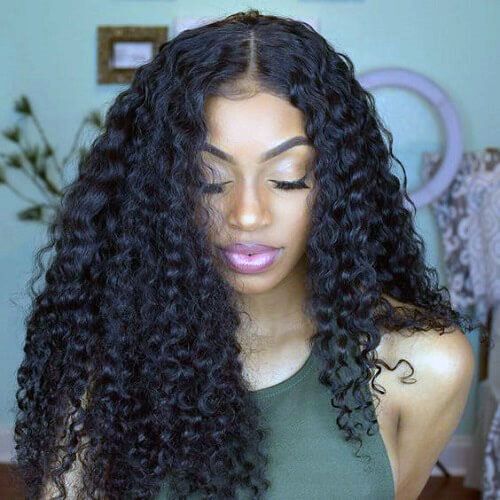 This works best on women who have thick and curly hair. The thick afro curls are accented by the strong hairspray.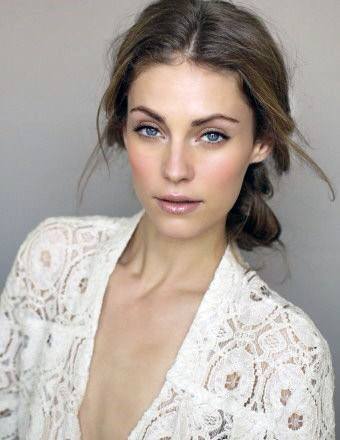 This hairstyle adds a touch of elegance and sophistication to the gorgeous, shiny and soft locks. This updo style creates a beautiful layer around the face, giving it a modern look.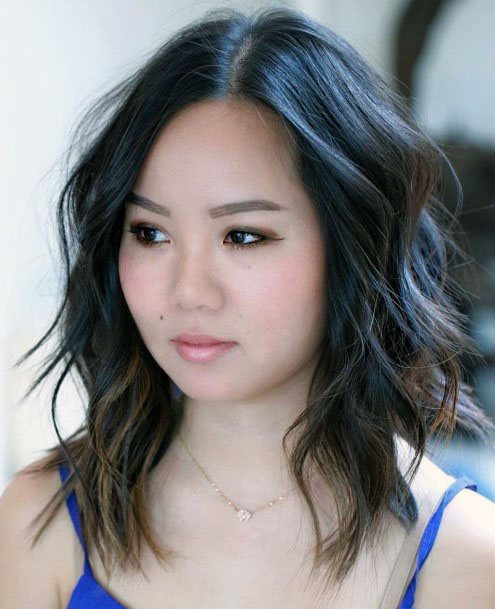 This is the perfect hairstyle for any occasion. Whether you want to go casual and comfy or polished and professional, this haircut has everything you need.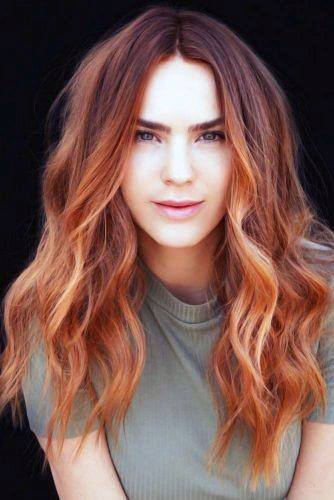 This beautiful yet simple hairstyle is perfect for those who want to add a little extra color accent to their look.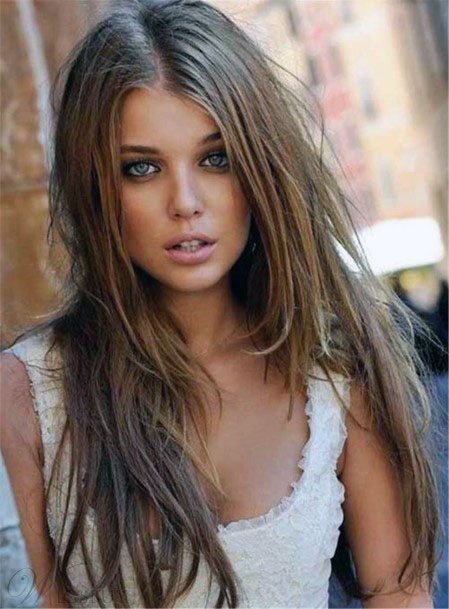 The windblown middle-parted medium-length hairstyle is ideal for women of all ages, from pre-teen to post 40. This hairstyle works well with most face shapes making it a good look for most hair textures.