It's been said chickens are technically relatives of T-rex dinosaurs, where became extinct some 65 million years ago. How crazy is that?
Though, it does make sense when you compare their primitive features to today's more modern birds. Personally, I find them closer to the velociraptor when they make their broody hen dinosaur-like noises.
In our chicken coop you'll find a wonderful mix of these "dinosaurs" with silkies, Rhode Island reds, Pymouth Rocks, Marans, and Ameraucanas. At some point we'll introduce more unique species into our small herd, but for now we're super happy with the choices we've made.
When you have chickens it's so easy to see how so many women get attached to these cute, spunky little birds. Honestly, they make for the perfect spirit animal tattoo and their symbolic meanings are simply all over the place.
I find their hierarchies, aka "pecking order" to symbolic of laying down the law but living in harmony. Not to mention, their ability to remember objects after they are removed, is rather remarkable. Not all living creatures have the mentally ability to recall past objects.
Of course, who could ever forget their fun, fast-running nature which makes them so hard to catch at times? Their 9mph speed runs and sharp, turn-on-a-dime nature, makes them a force of power to reckon with. Speaking of movement, chickens are wonderfully playful too, running, jumping and flying around with the rest of the flock.
Beyond their behavior, chickens are remarkably intelligent creatures and have super-sensory powers.
While don't have a full 360-degree vision like owls, they did have telescopic eyesight that comes close. Chickens can also understand cause and effect, teach their experiences/knowledge to other birds, and have a fascinating level of self-control.
If you have a deep compassion for your flock, then consider getting a classic chicken silhouette tattoo or perhaps even a cute little egg. The options are endless, and you can easily incorporate a chicken into any farm-themed sleeve tattoo. Take a glance below and discover all sorts of fun, feathered design ideas.
Chicken design idea inspiration:

Popular species:

– Ancona
– Andalusian
– Appenzeller Barthuhner
– Appenzeller Spitzhauben
– Araucana
– Rumpless Araucana
– Asil (Aseel)
– Asian Hard Feather
– Australorp
– Barbu d'Anvers
– Belgian Bantam
– Barbu d'Uccle
– Barbu de Watermael
– Belgian Bantam
– Barbu d'Everberg
– Barbu du Grubbe
– Barnevelder
– Booted Bantam
– Brahma
– Brakel
– Campine
– Cochin
– Croad Langshan
– Dominique
– Dorking
– Dutch Bantam
– True Bantam
– Faverolles
– Fayoumi
– Friesian
– Frizzle
– German Langshan
– Hamburgh
– Houdan
– Hybrids
– Indian Game
– Ixworth
– Japanese Bantam
– True Bantam
– Jersey Giant
– Ko Shamo
– Kraienkoppe
– Kulang
– La Flèche
– Lakenvelder
– Legbar
– Leghorn
– Lincolnshire Buff
– Malay
– Marans
– Marsh Daisy
– Minorca
– Modern Game
– Modern Langshan
– Nankin Bantam
– New Hampshire Red
– Norfolk Grey
– Nankin Shamo
– Ohiki
– Carlisle Old English Game
– Oxford Old English Game
– Old English Game Bantam
– Old English Pheasant Fowl
– Orloff
– Orpington
– Pekin Bantam
– Plymouth Rock
– Poland
– Redcap
– Rhodebar
– Rhode Island Red
– Rosecomb Bantam
– Rumpless Game
– Satsumadori
– Scots Dumpy
– Scots Grey
– Sebright Bantam
– Serama
– Shamo
– Sicilian Buttercup
– Silkie
– Spanish
– Sulmtaler
– Sultan
– Sumatra
– Sussex
– Taiwan
– Thai Game
– Thuringian
– Transylvanian Naked Neck
– Tuzo
– Vorwerk
– Welbar
– Welsummer
– Wyandotte
– Wybar
– Yakido
– Yamato Gunkei
– Yokohama

Even more general inspiration:

– Mealworms
– Chicken coops
– Eggs
– Roosts
– Nesting boxes
– Feathers
– Beaks
– Toes and Claws
– Baby chics
– Tracks (footprints)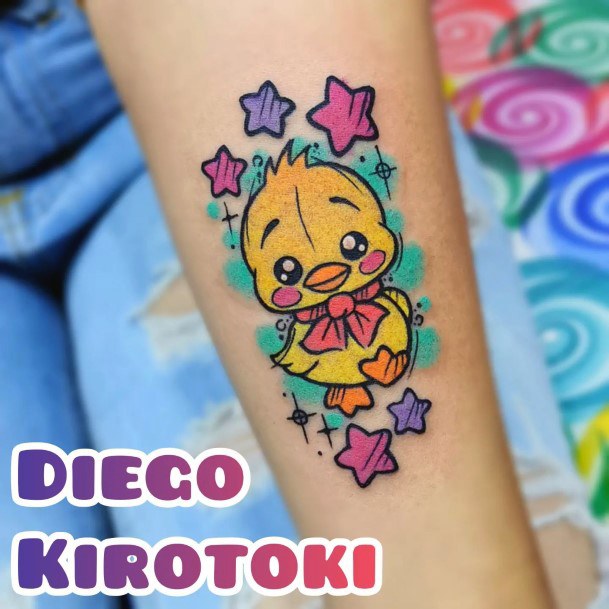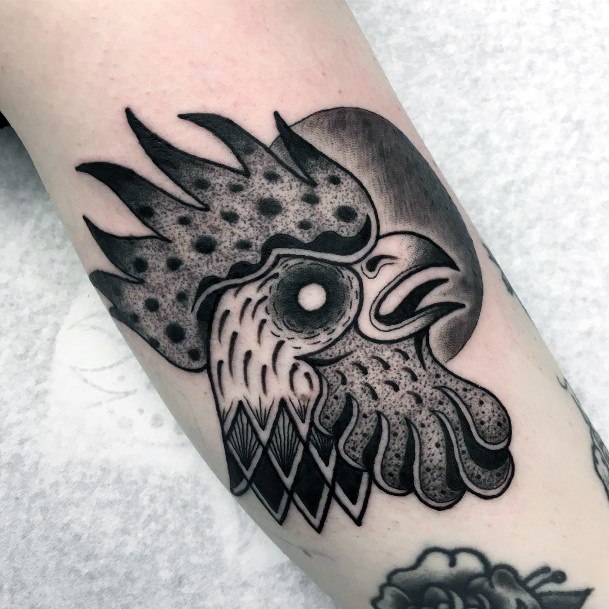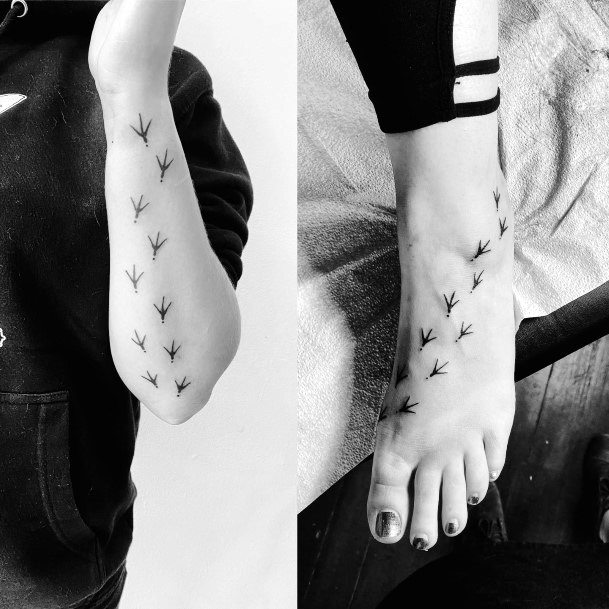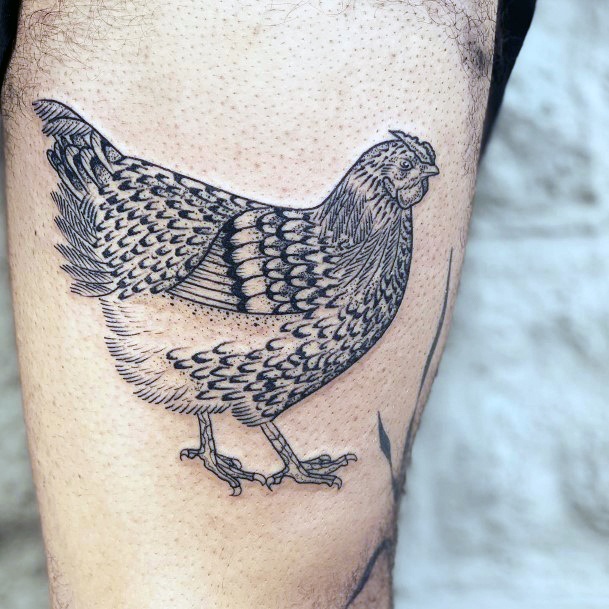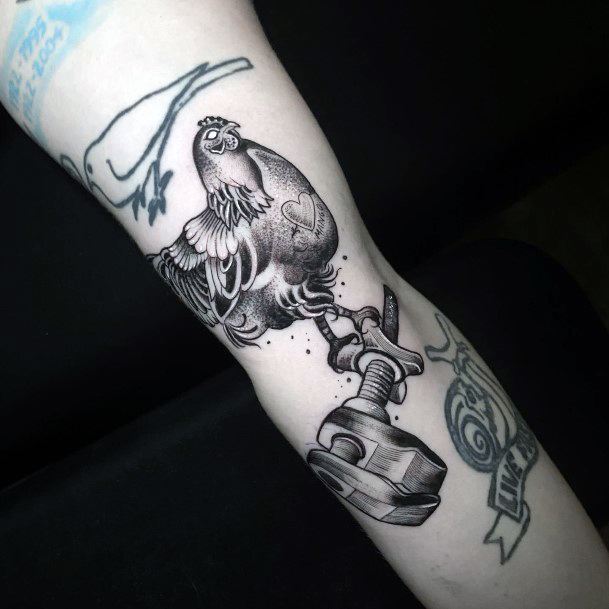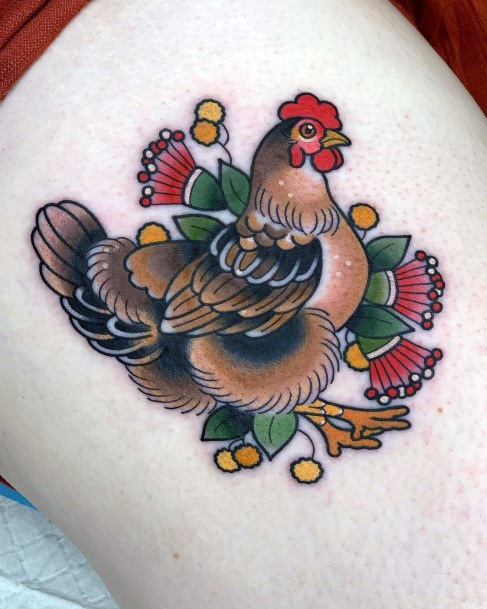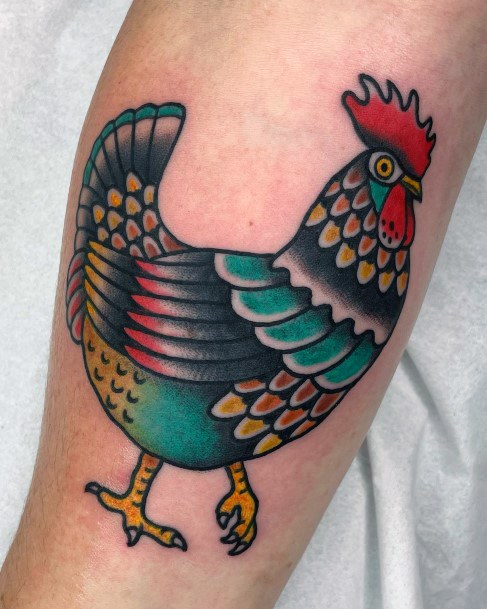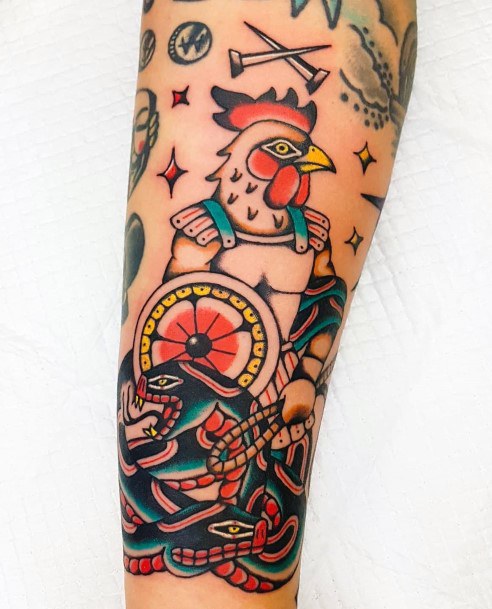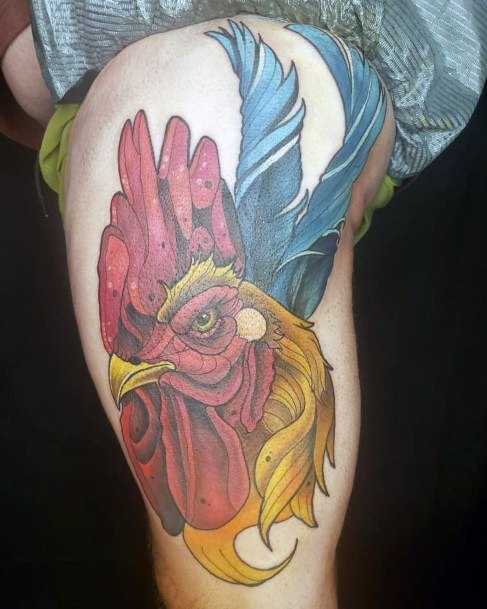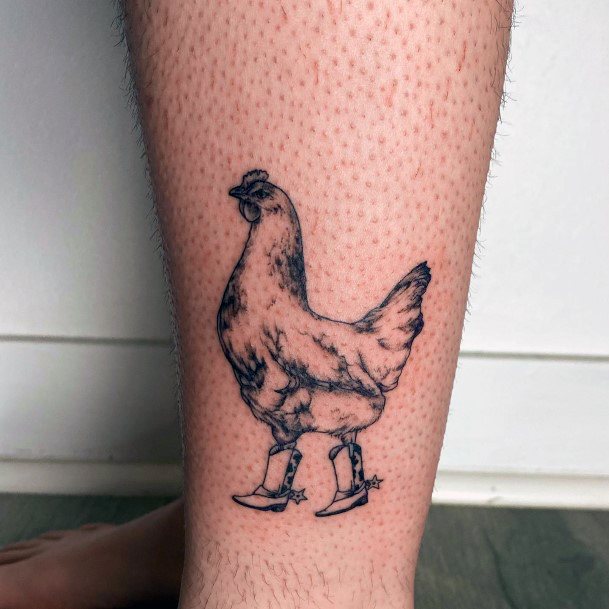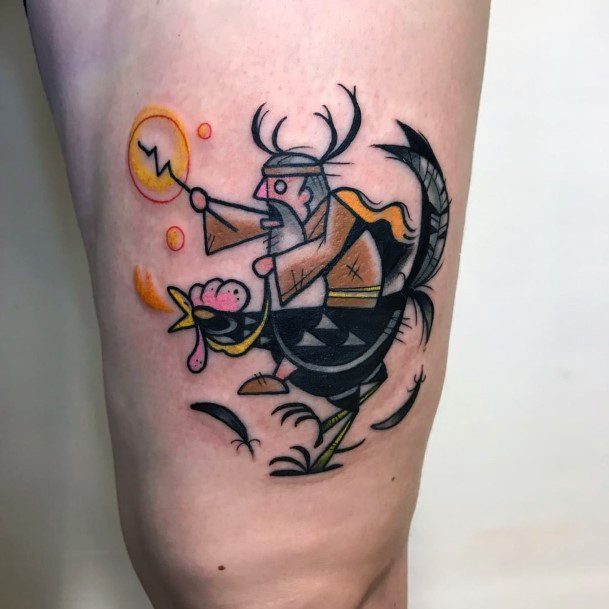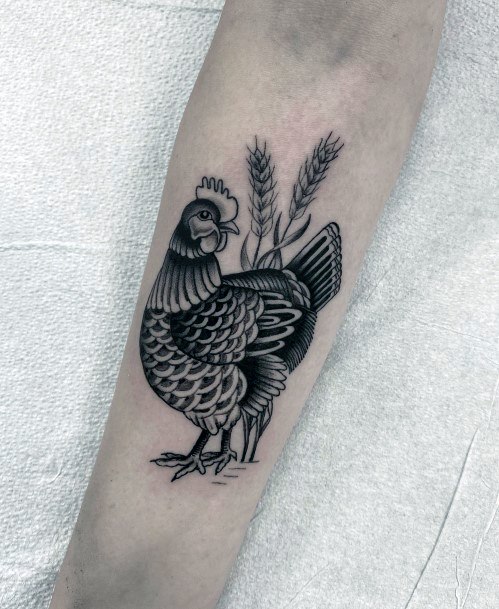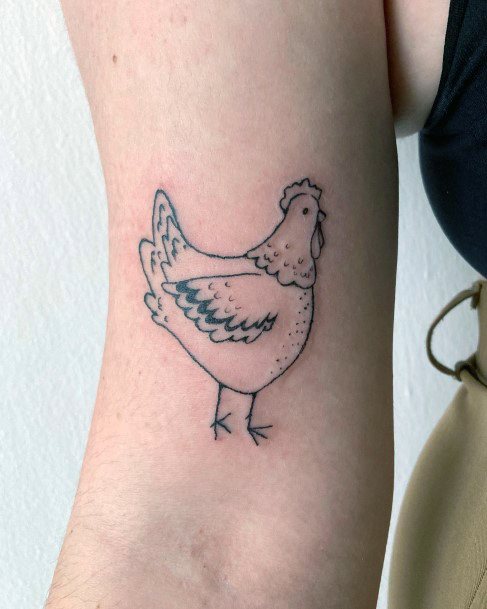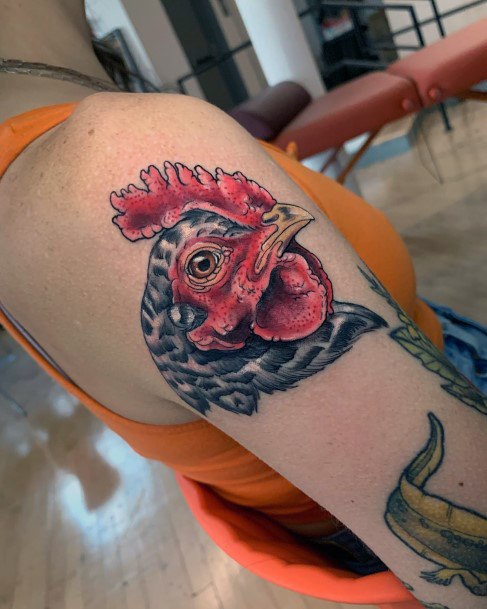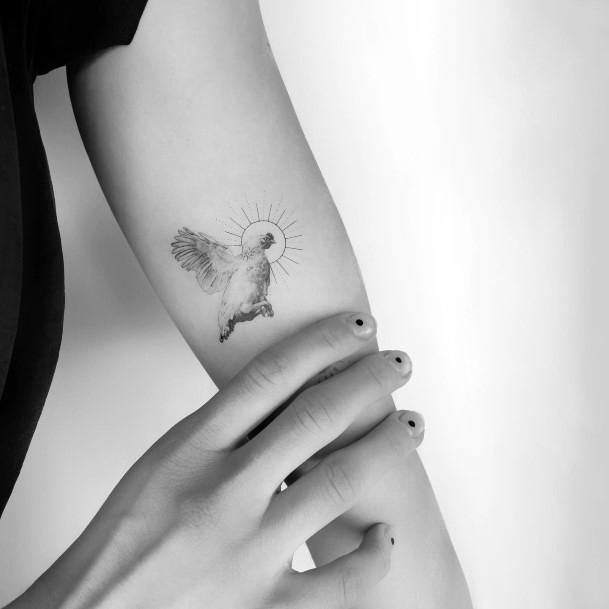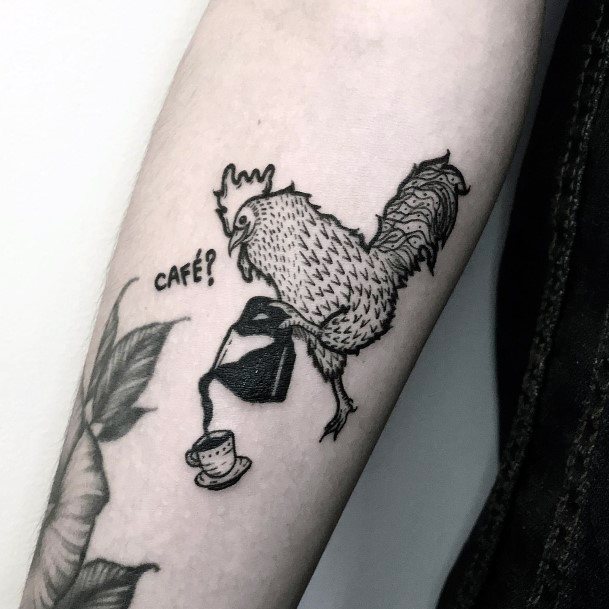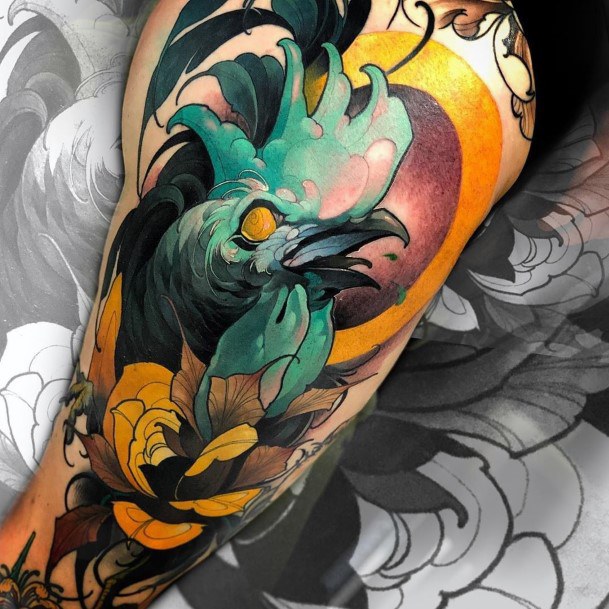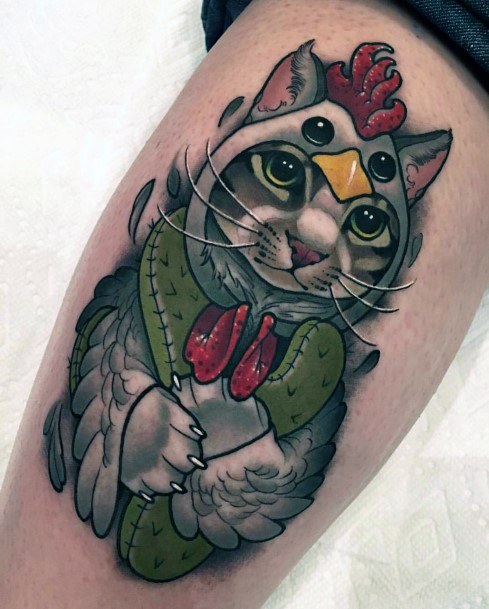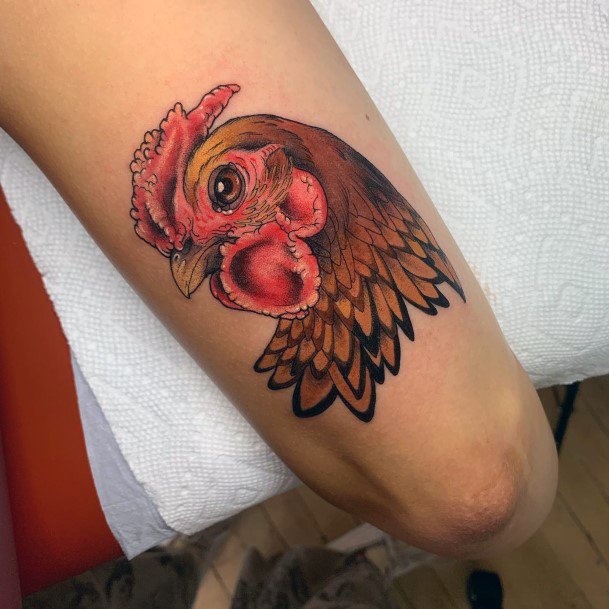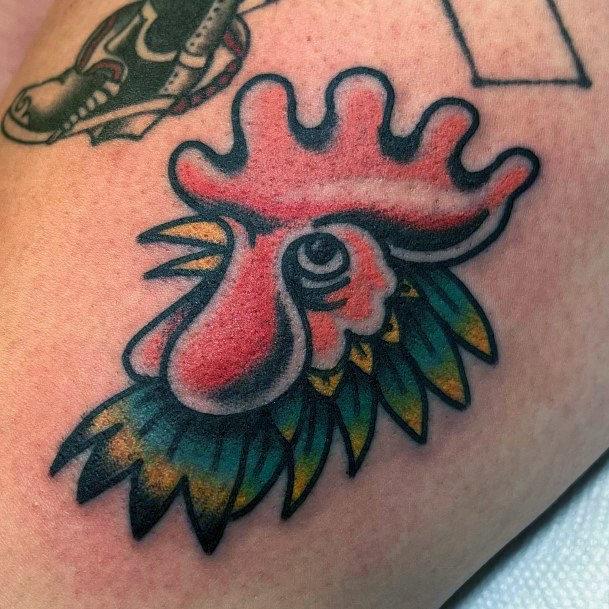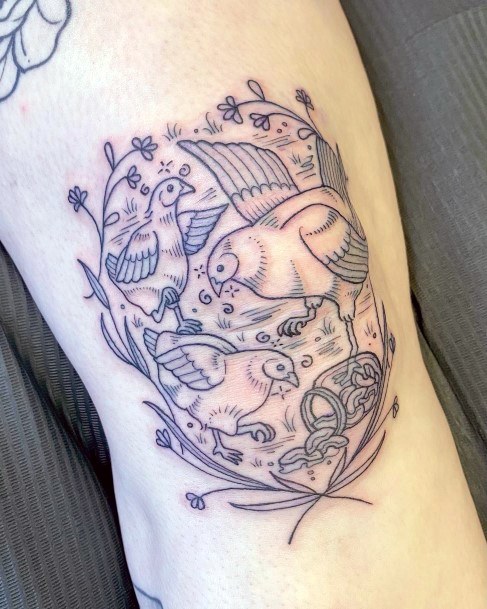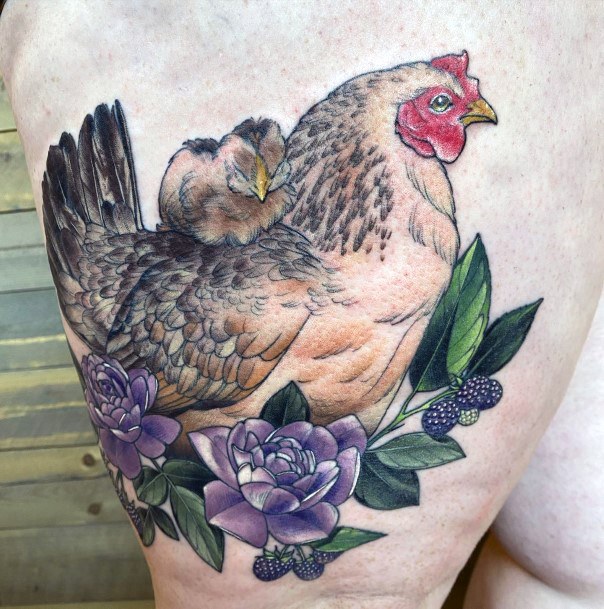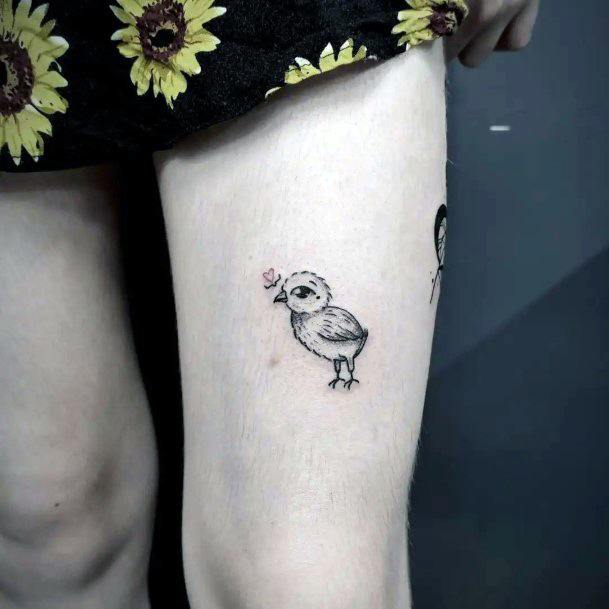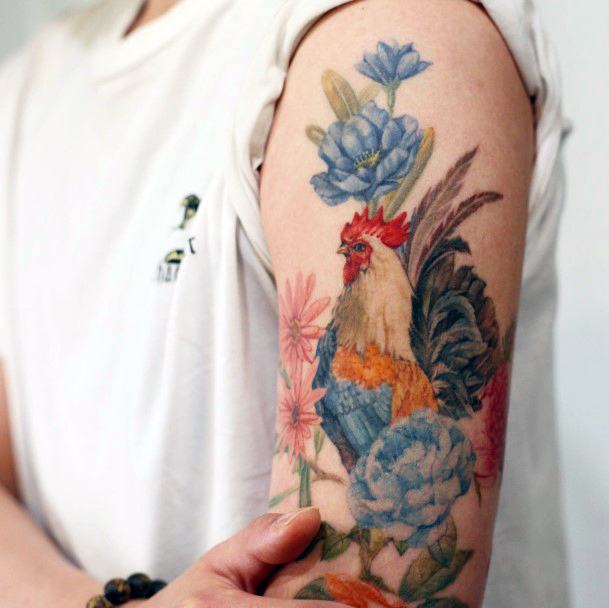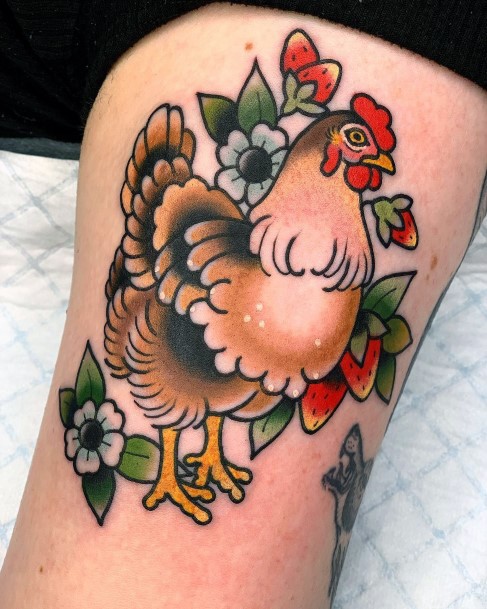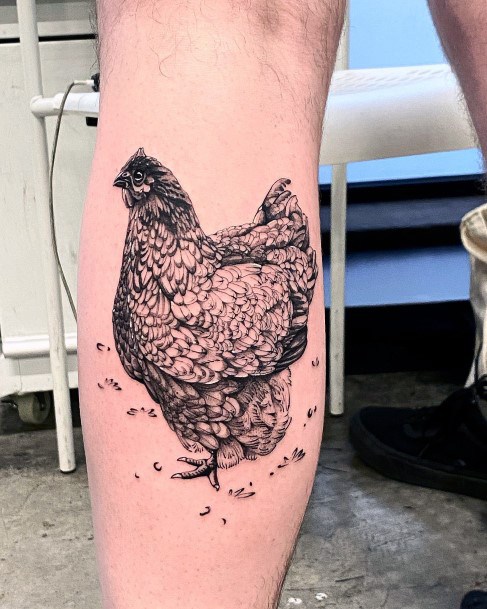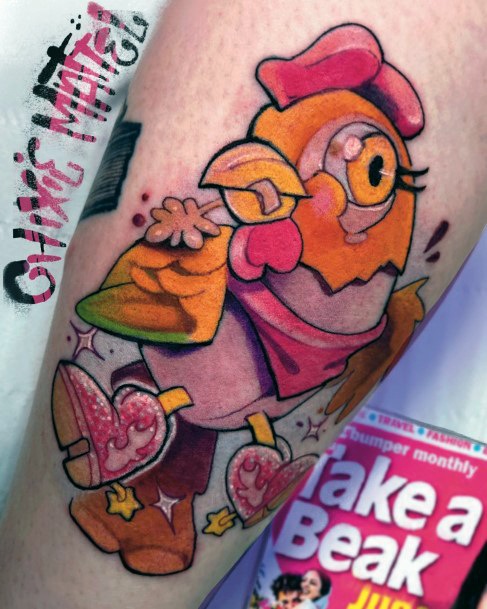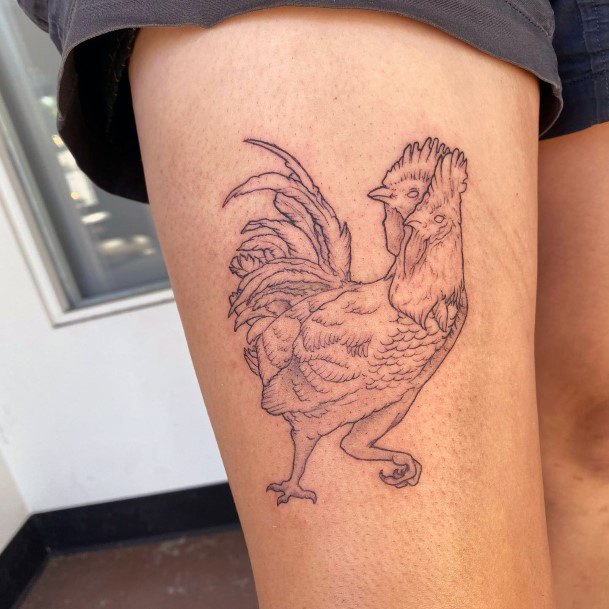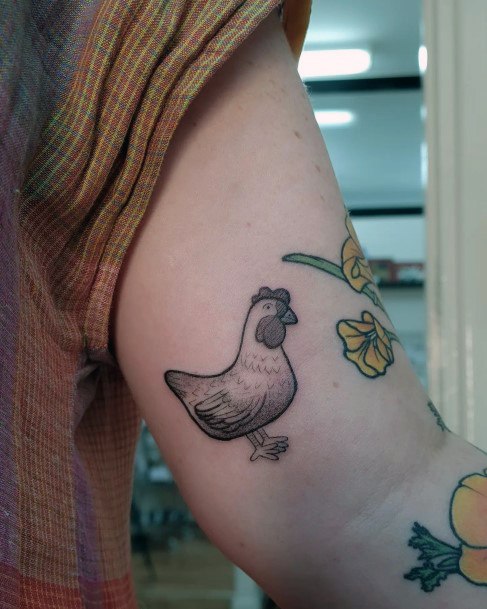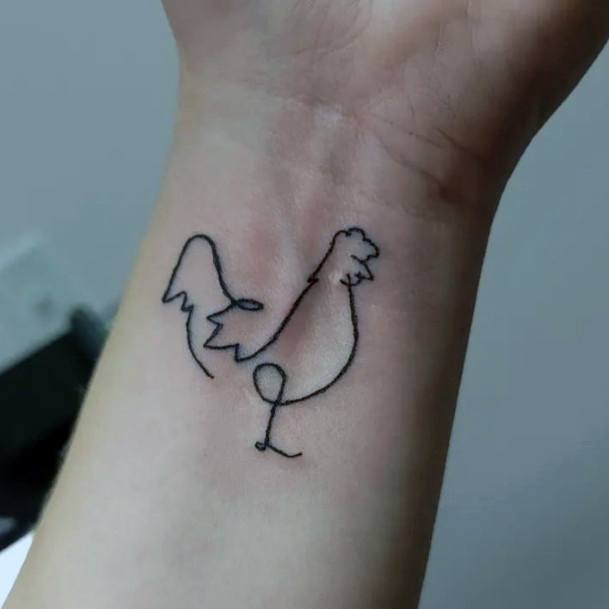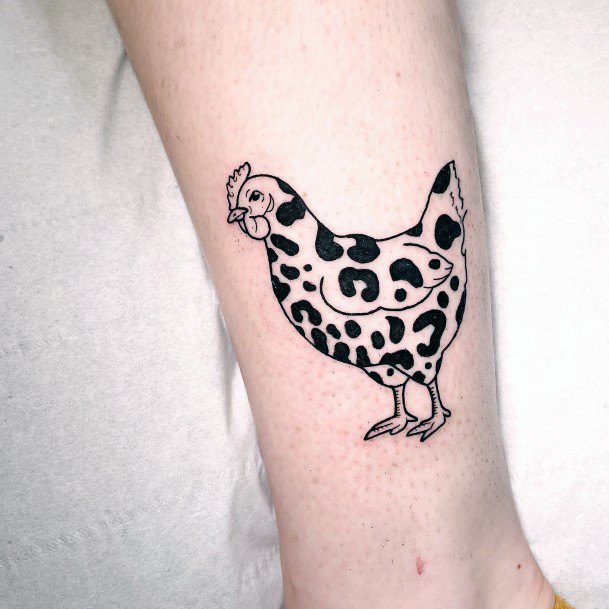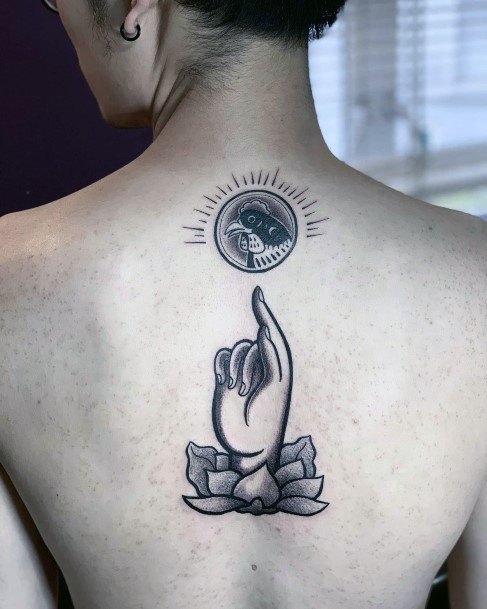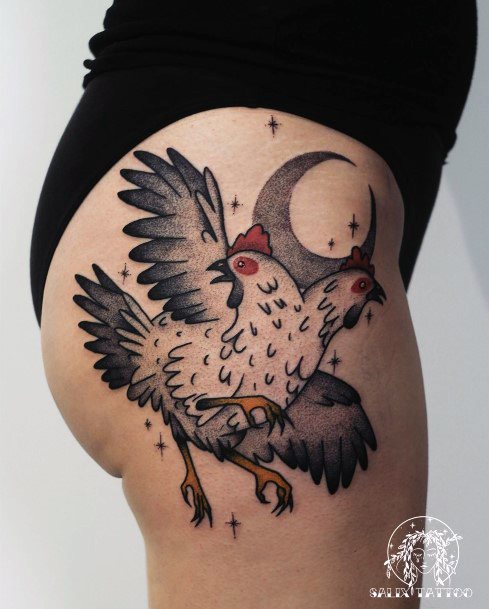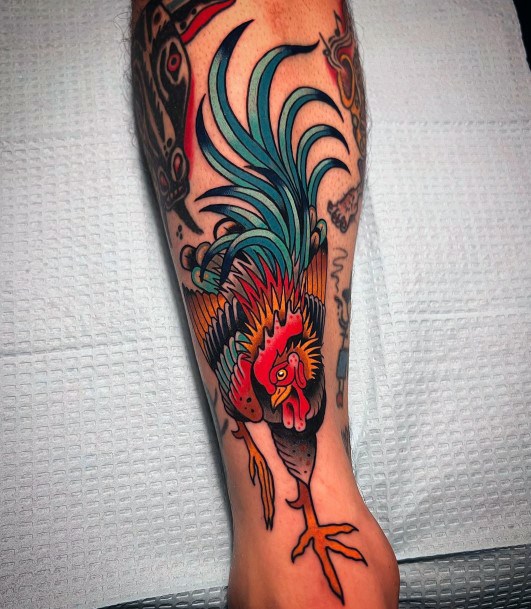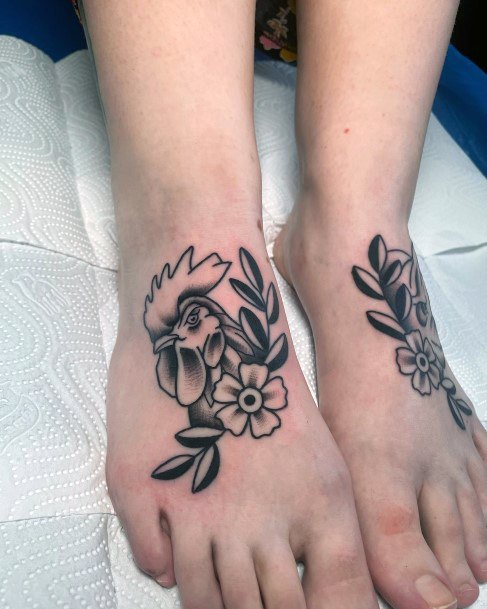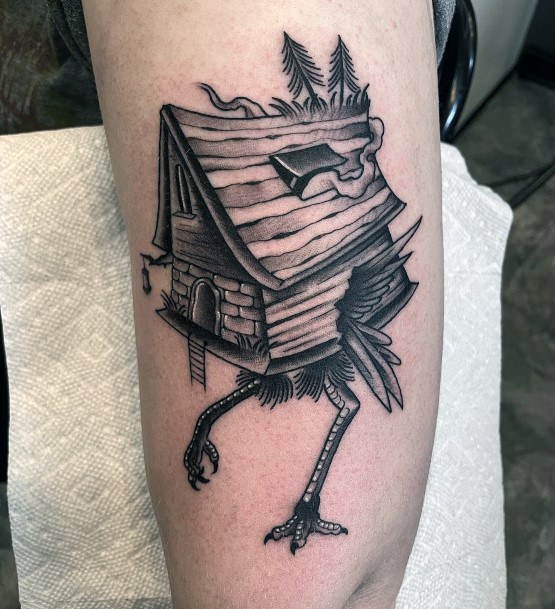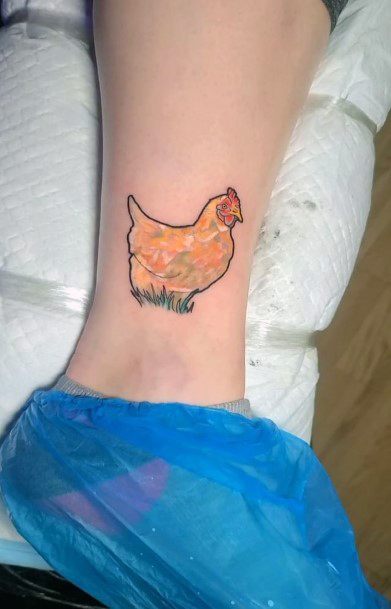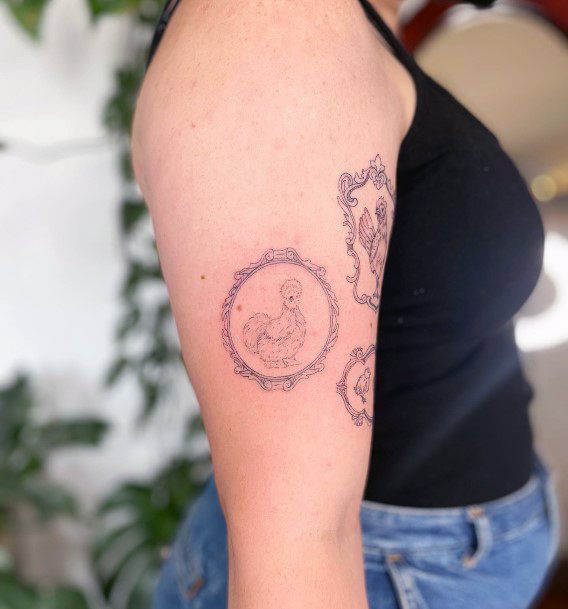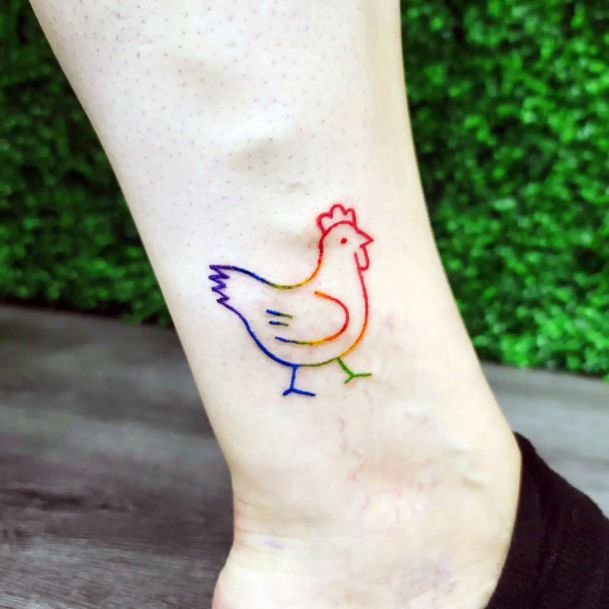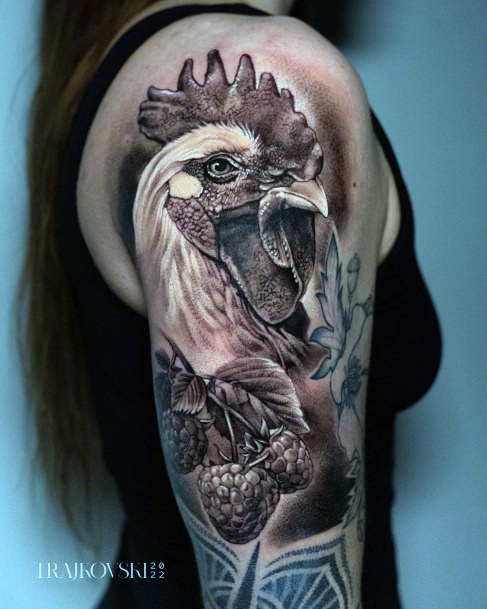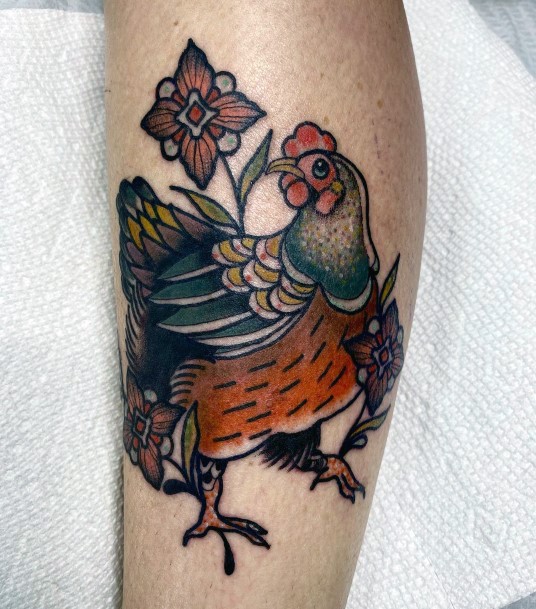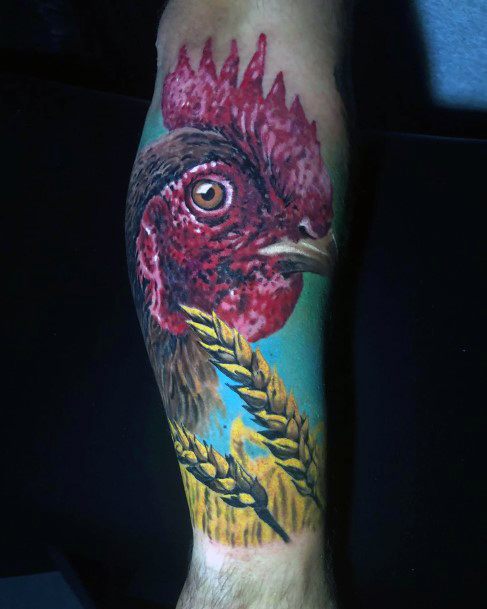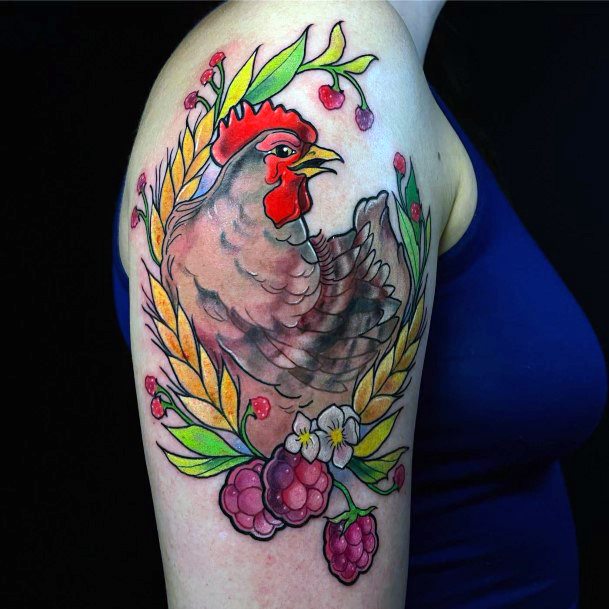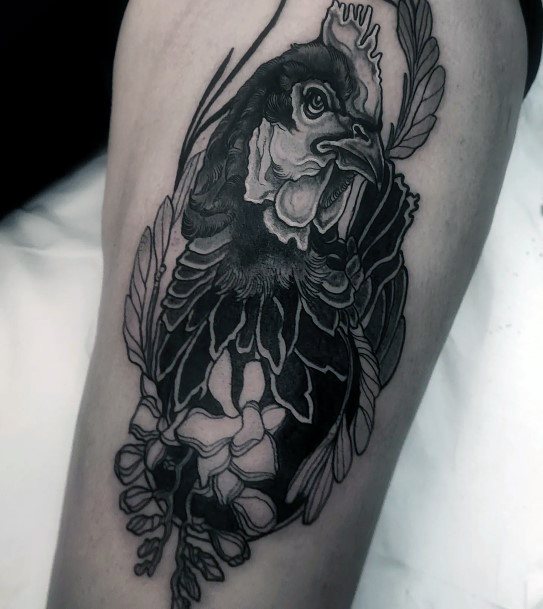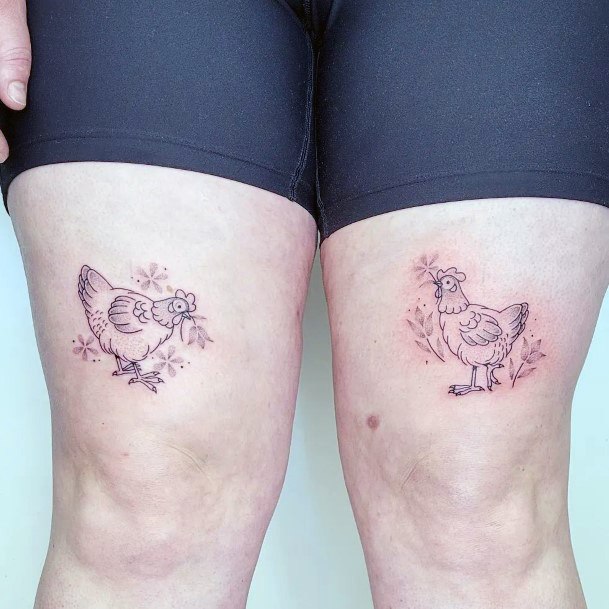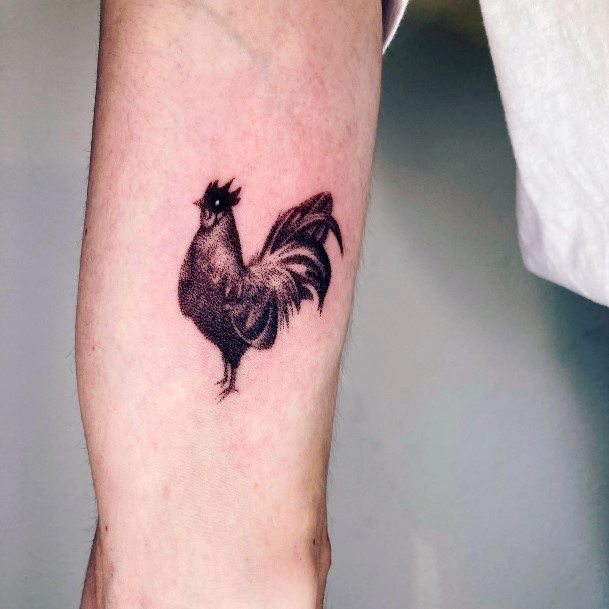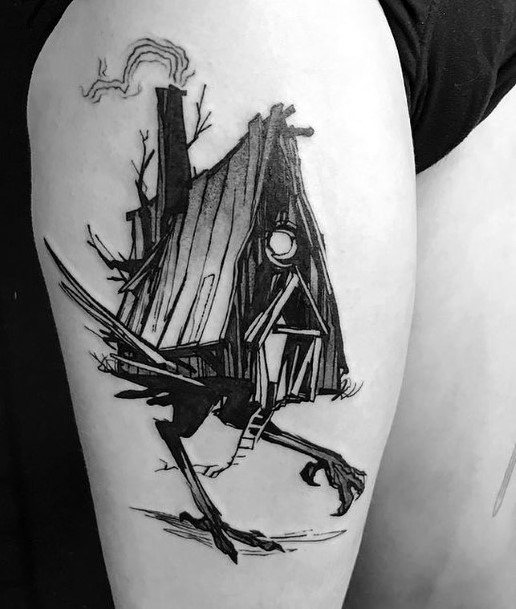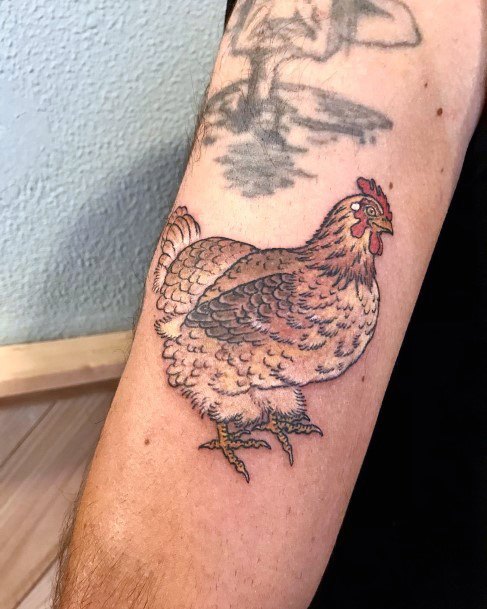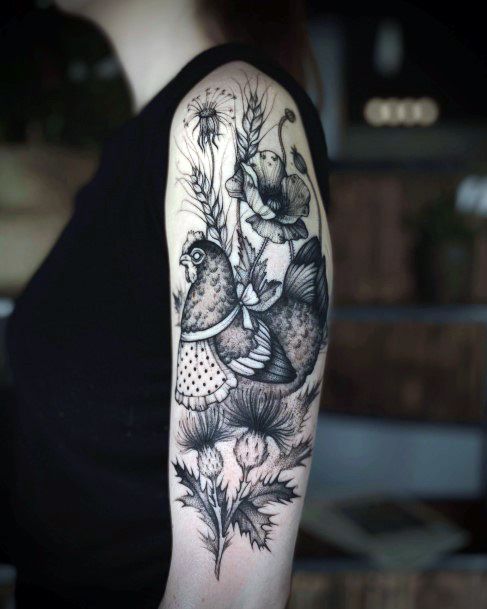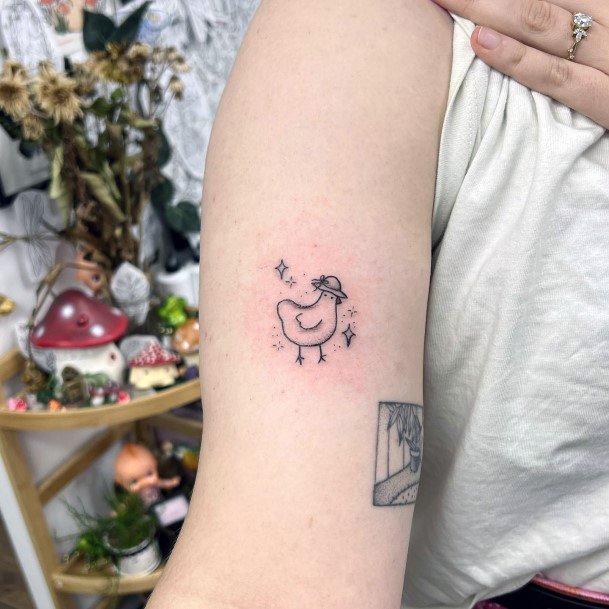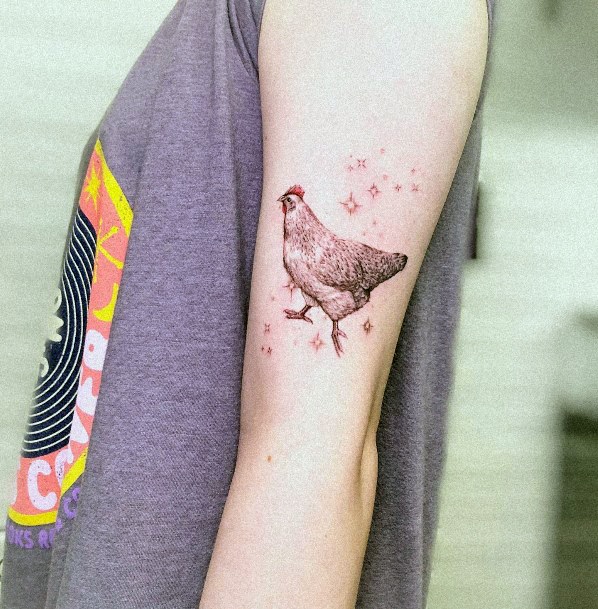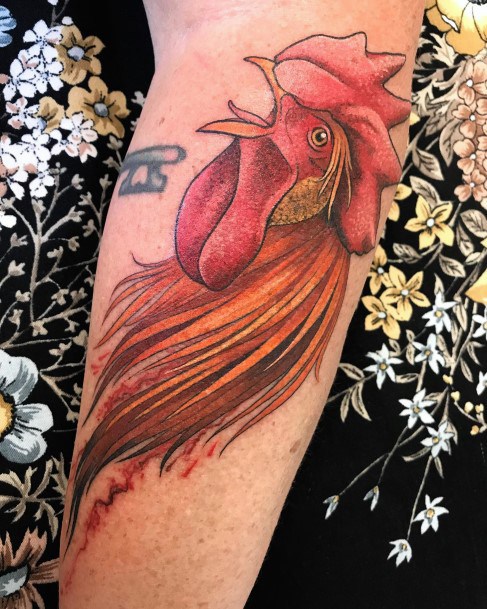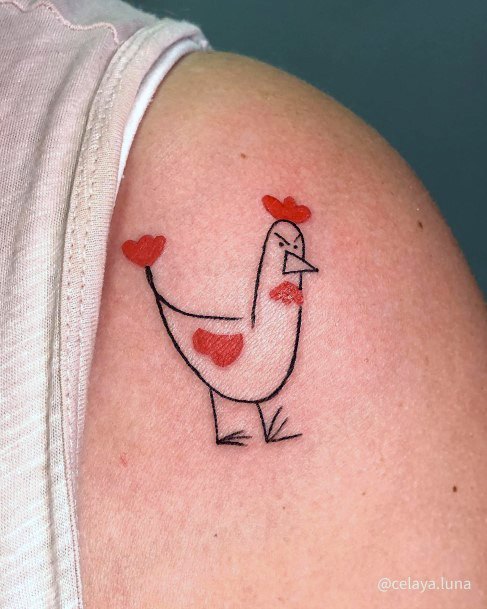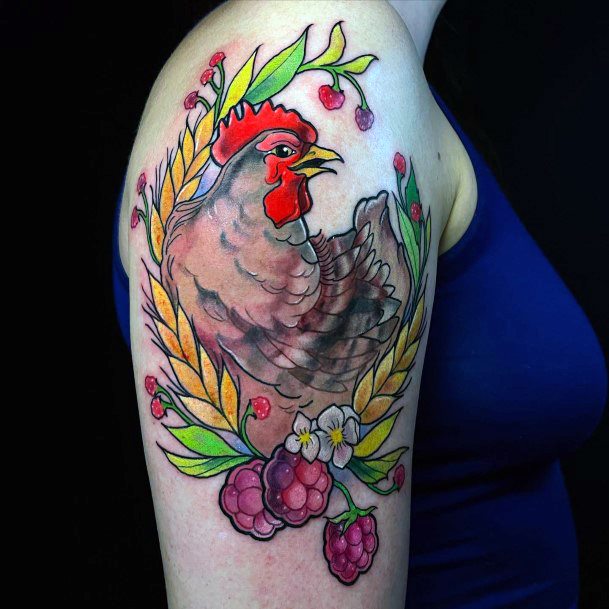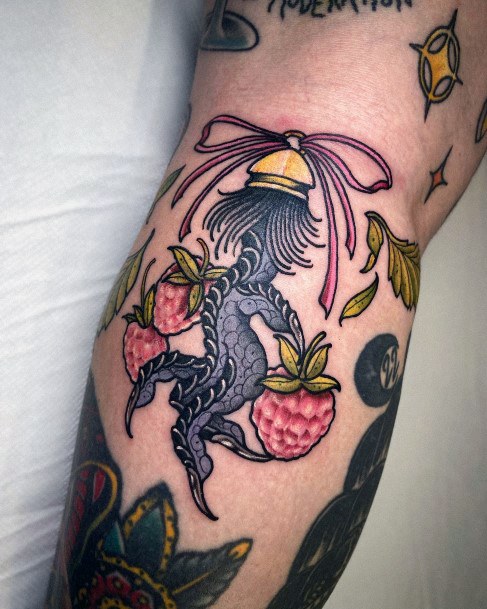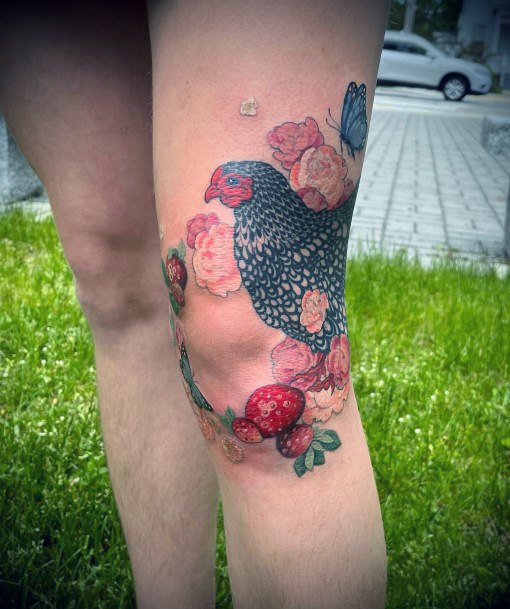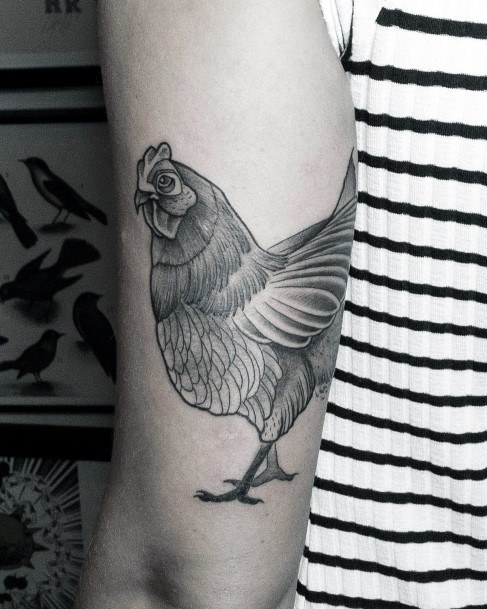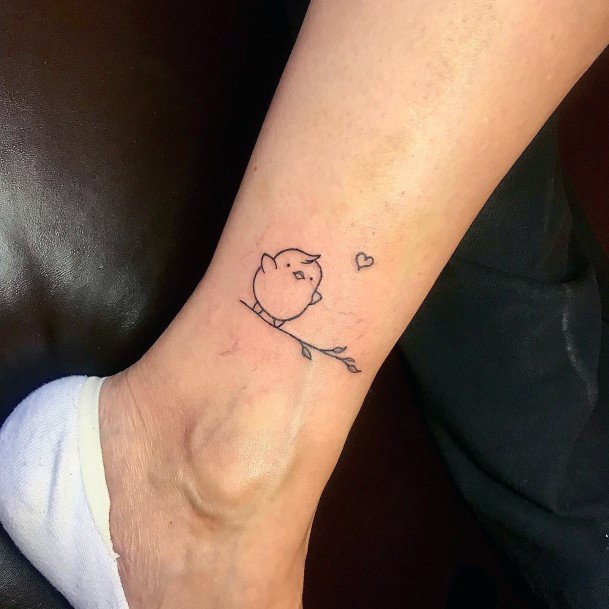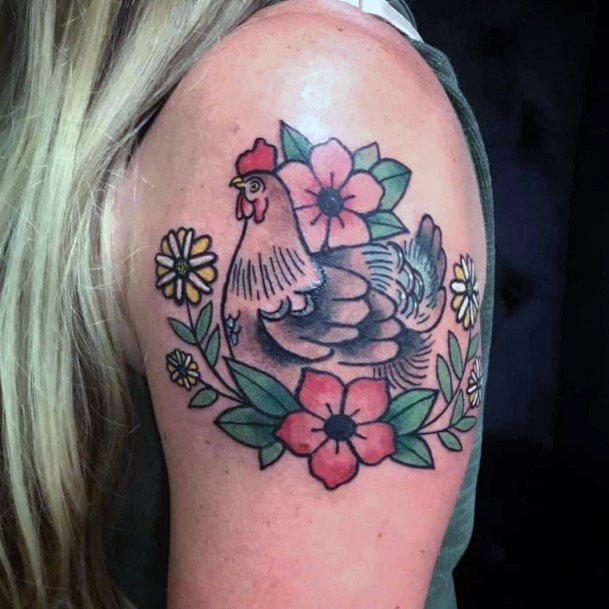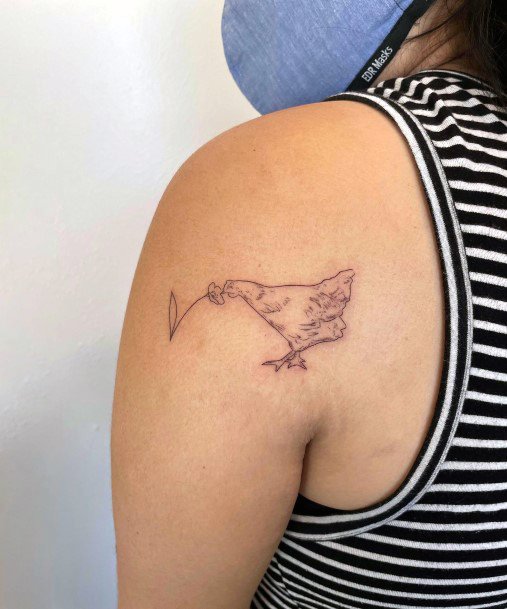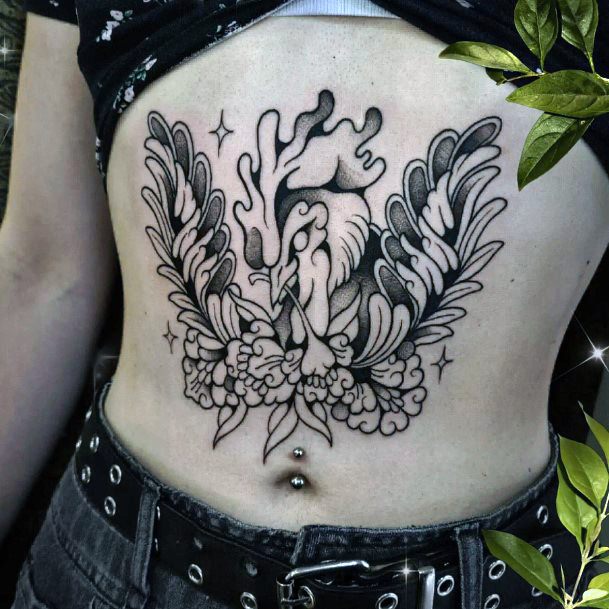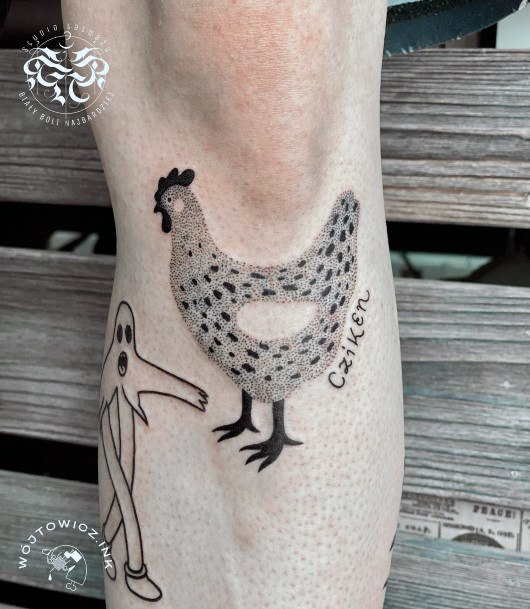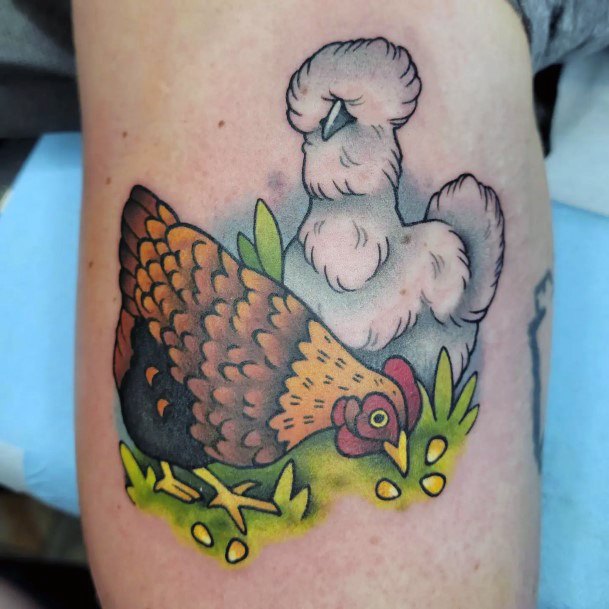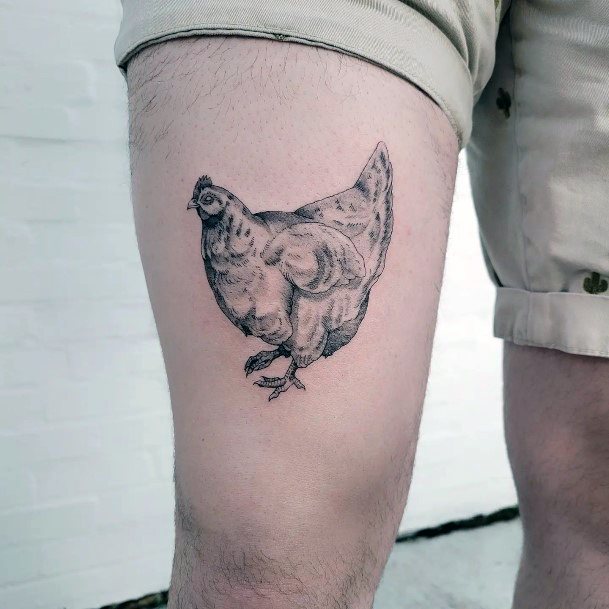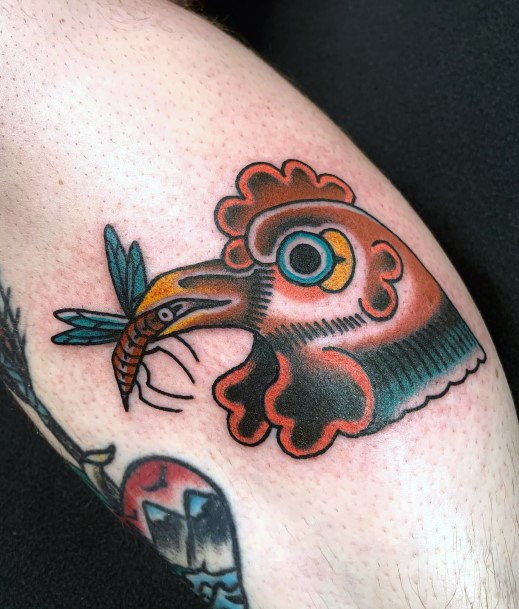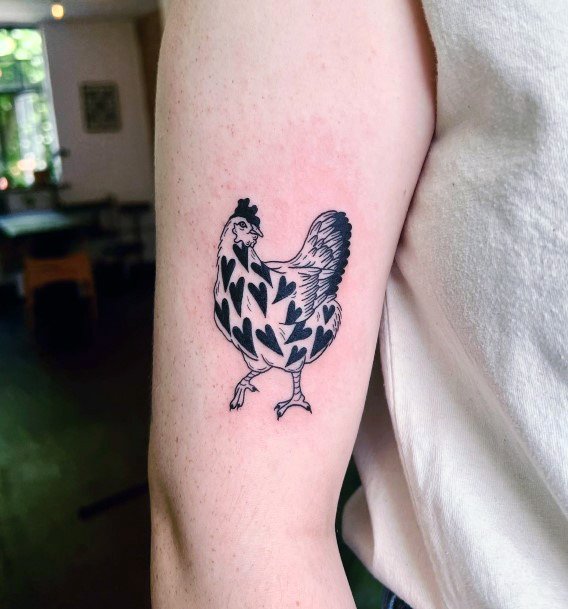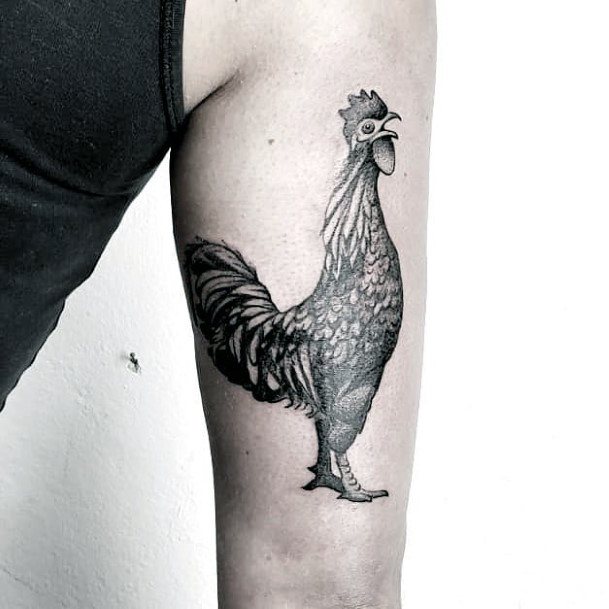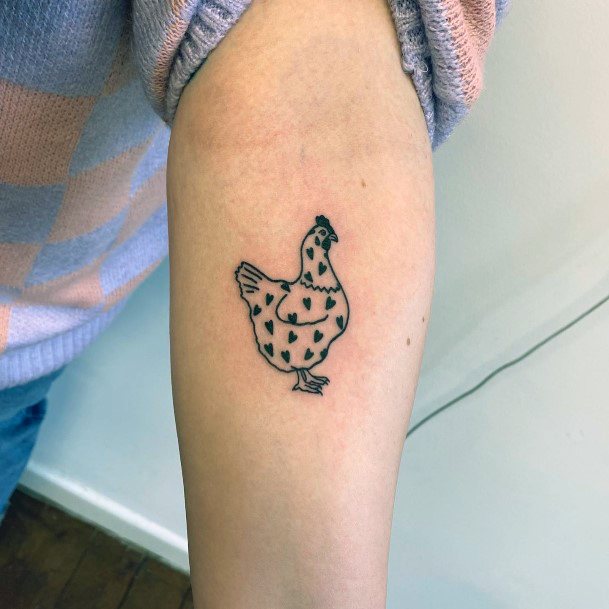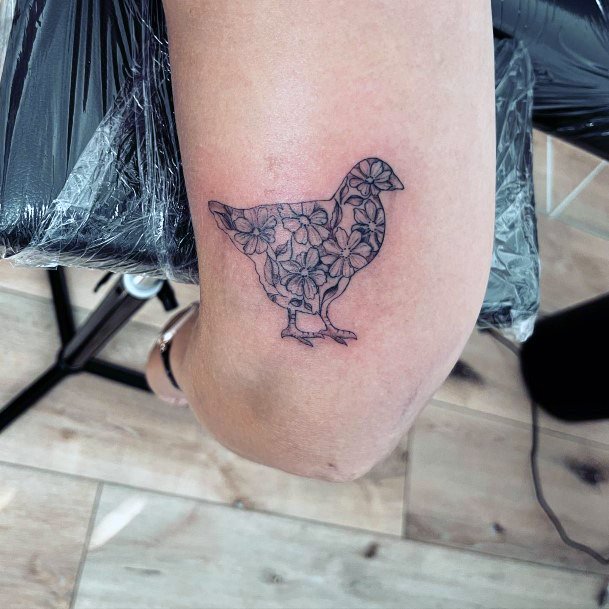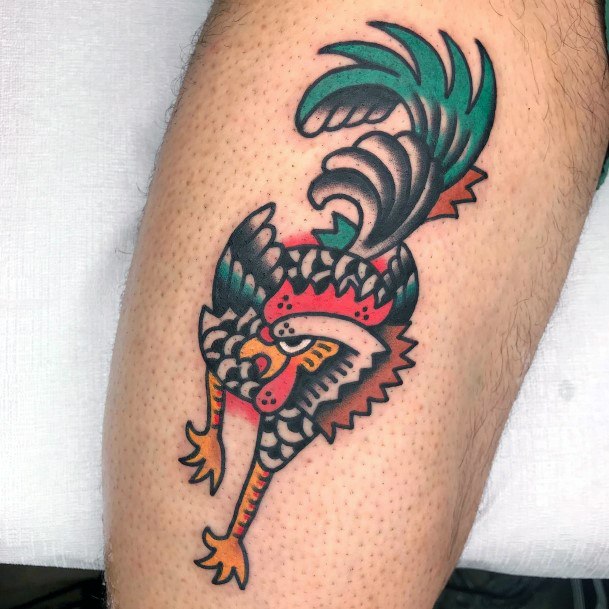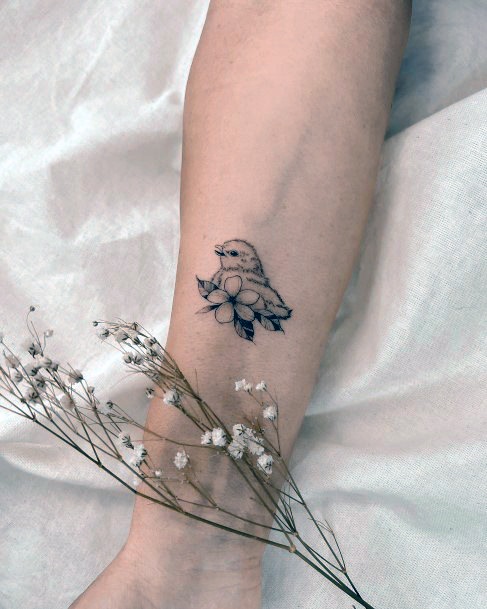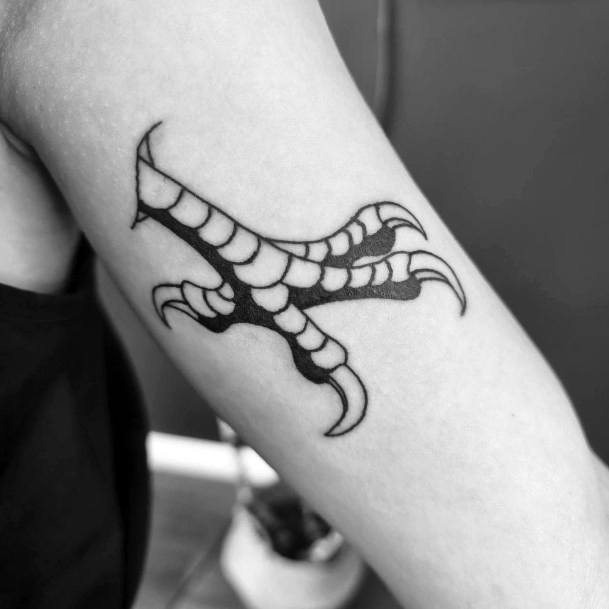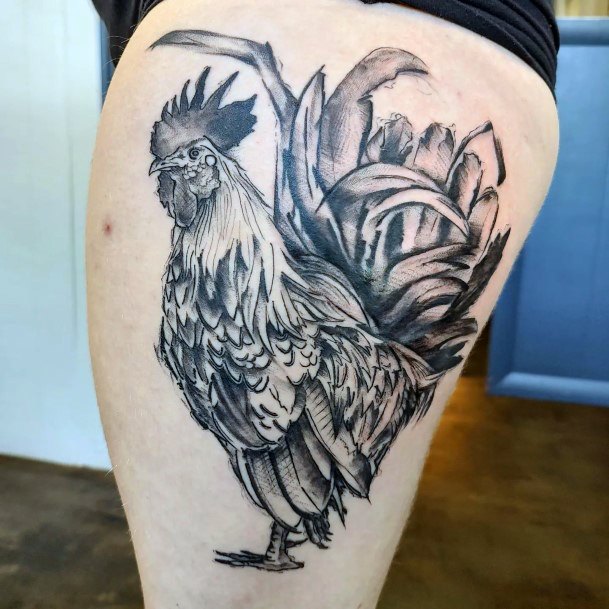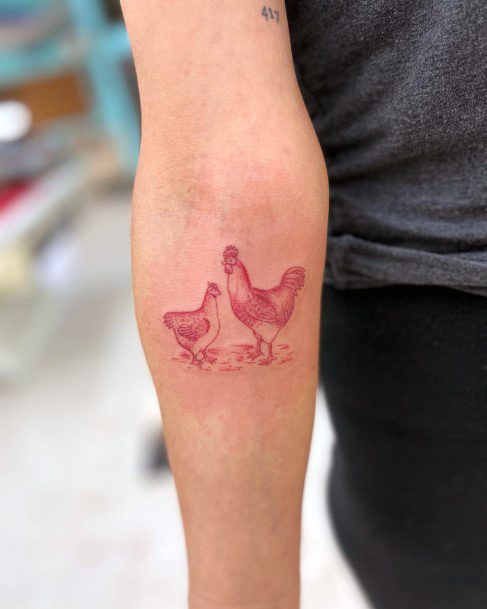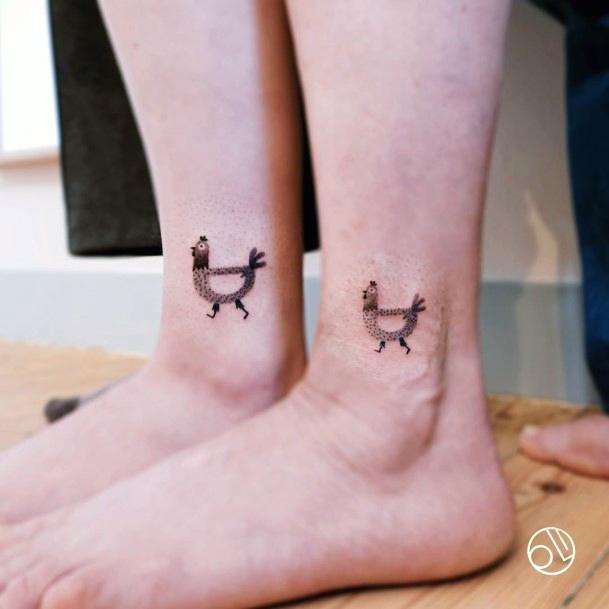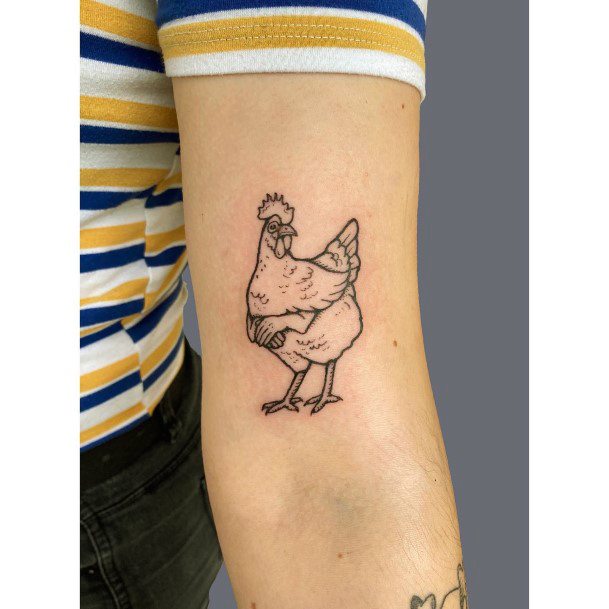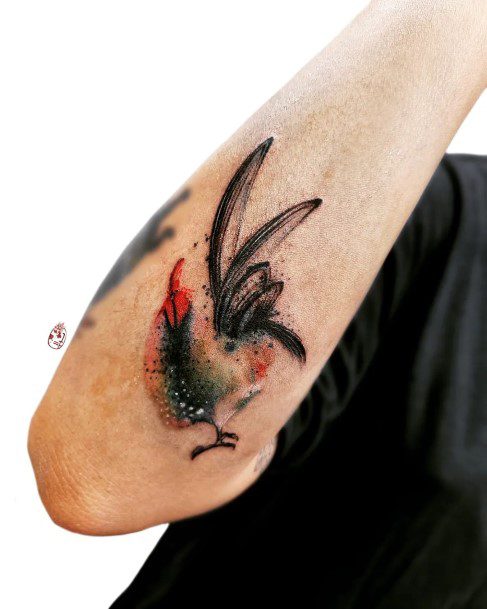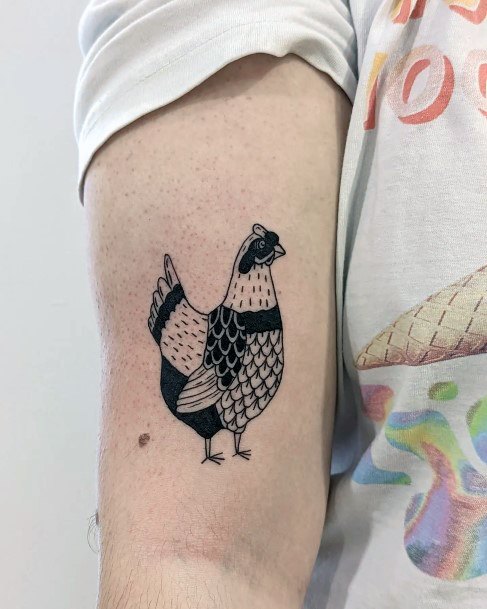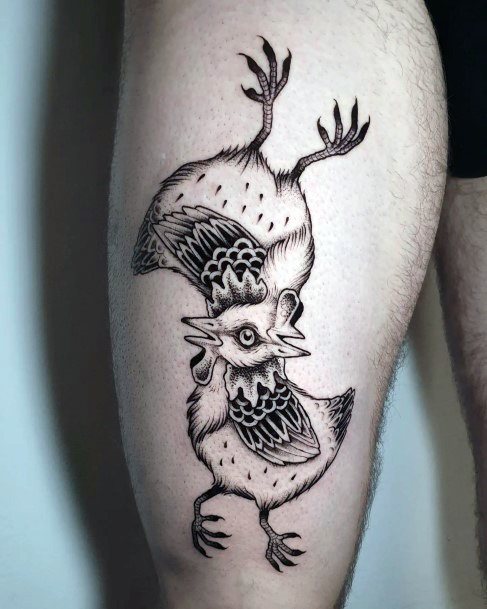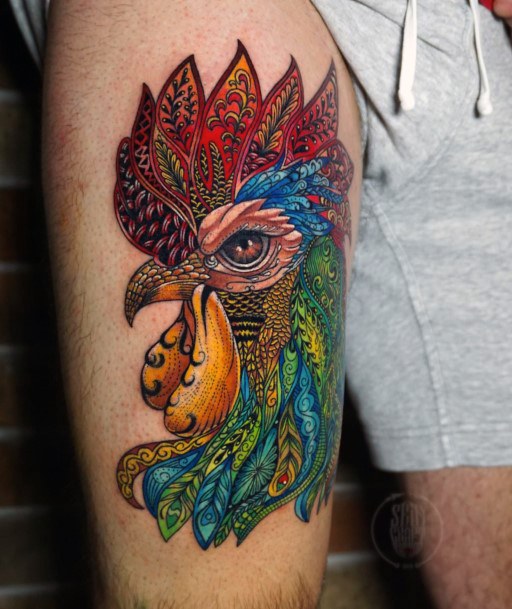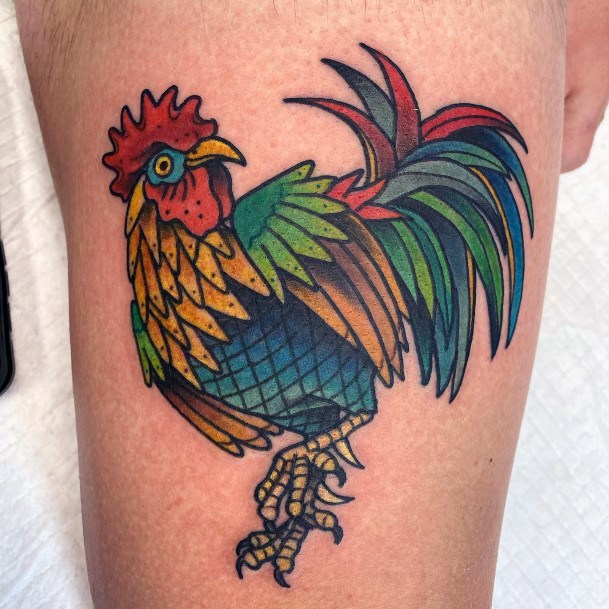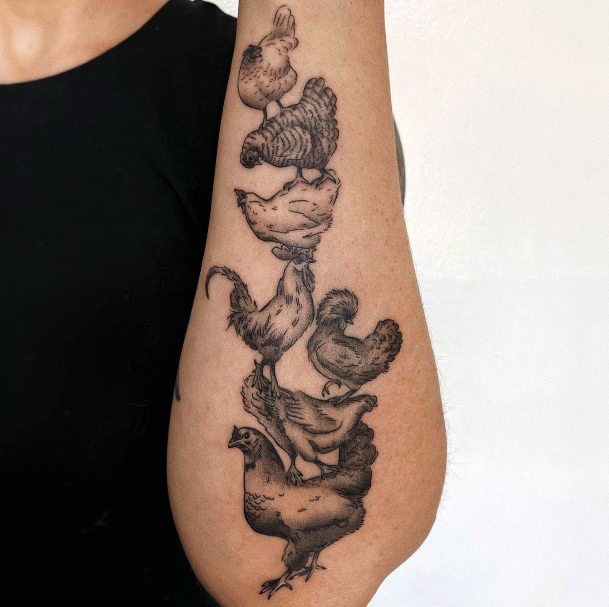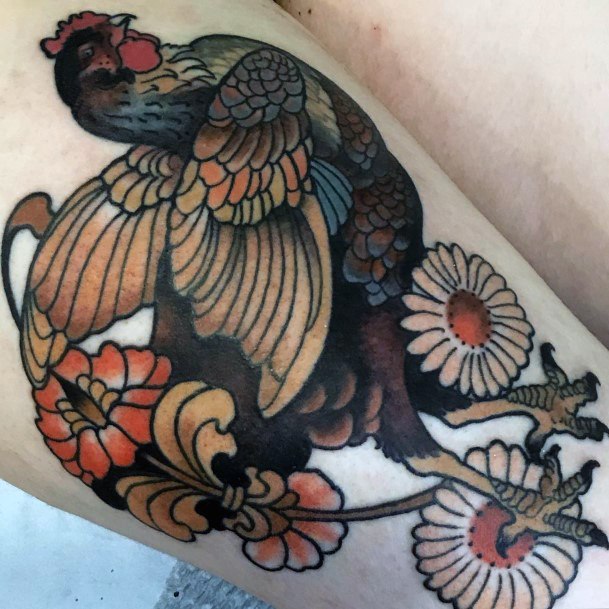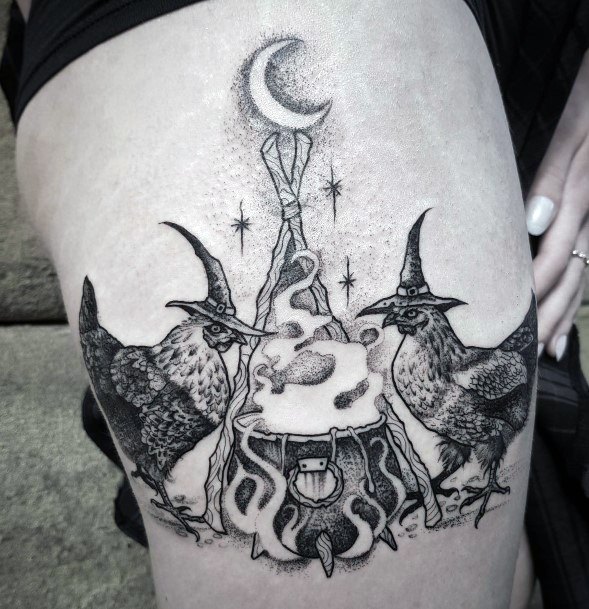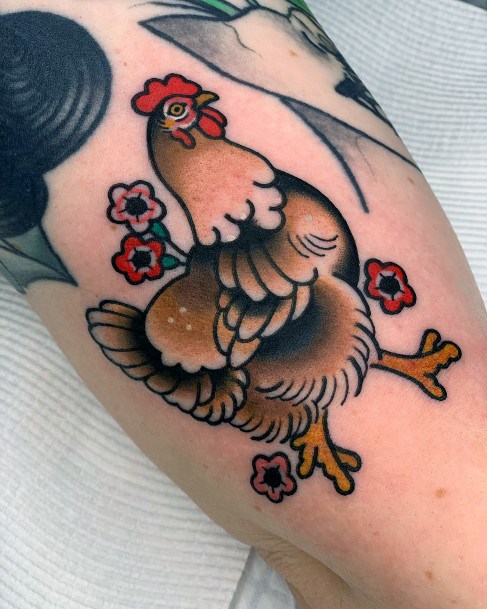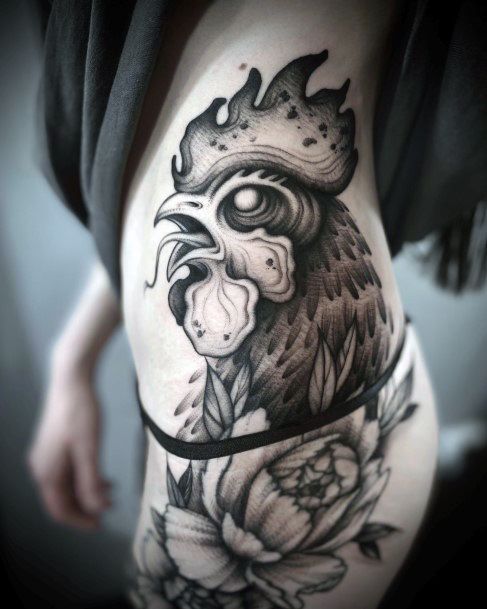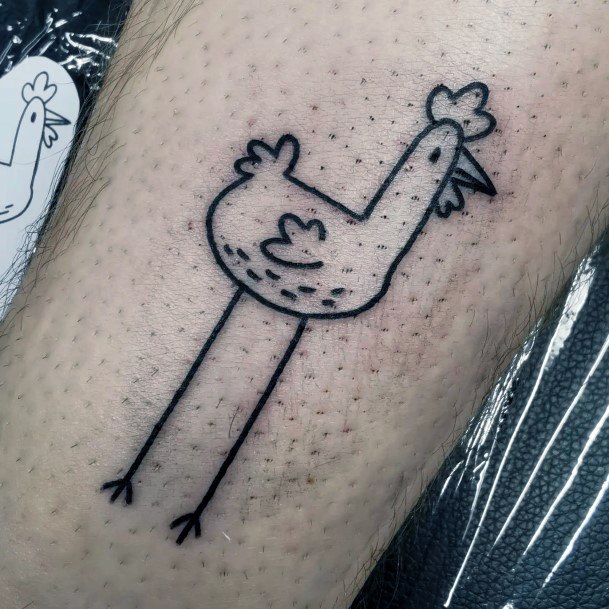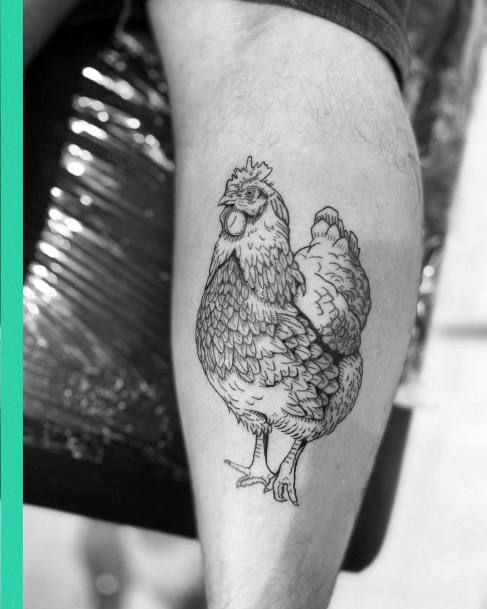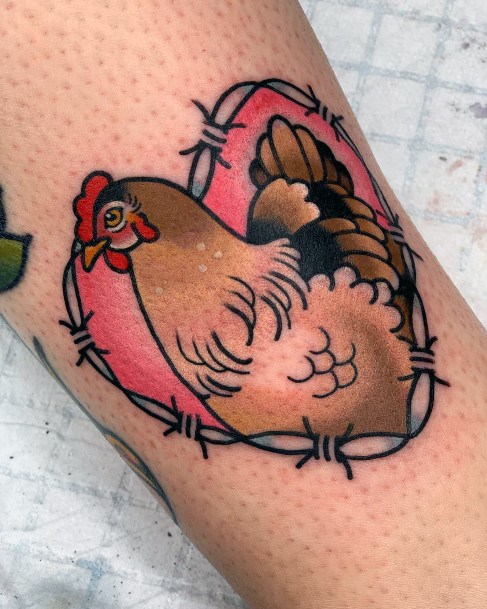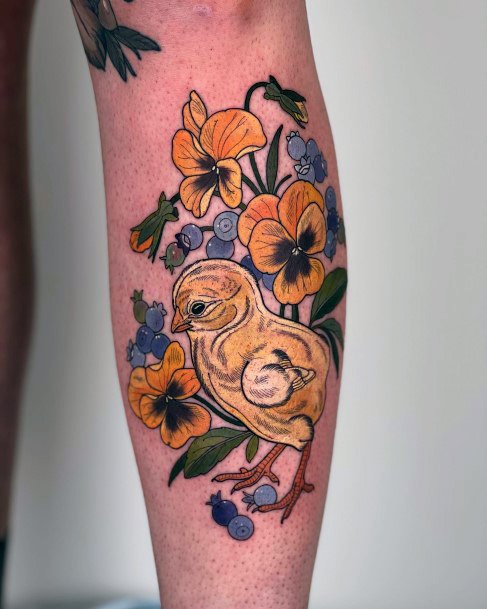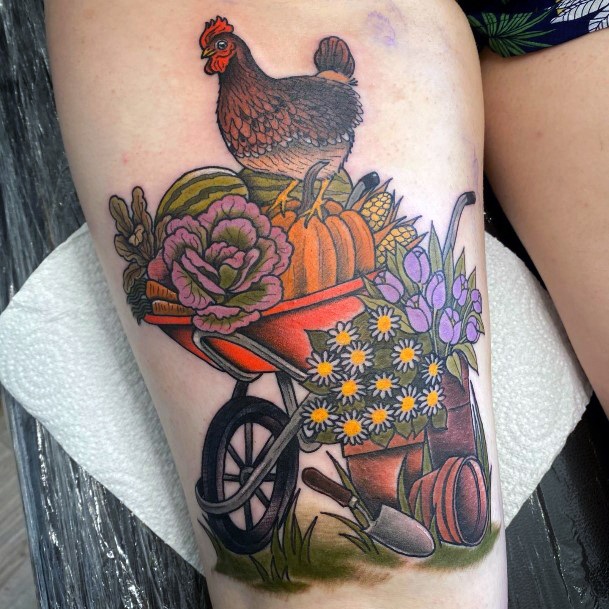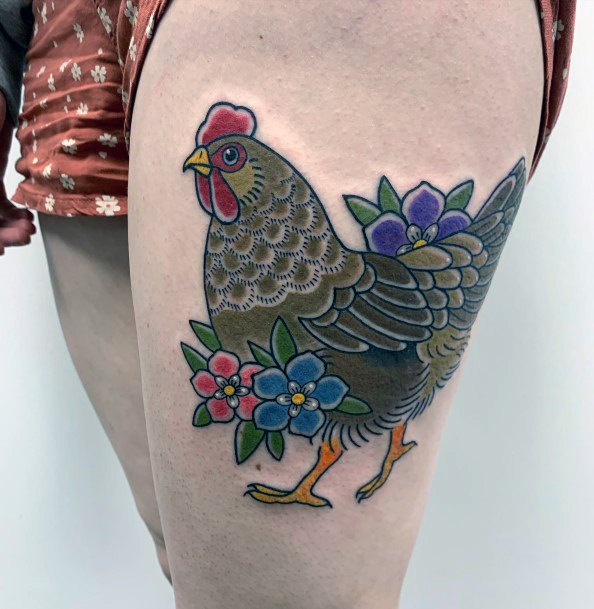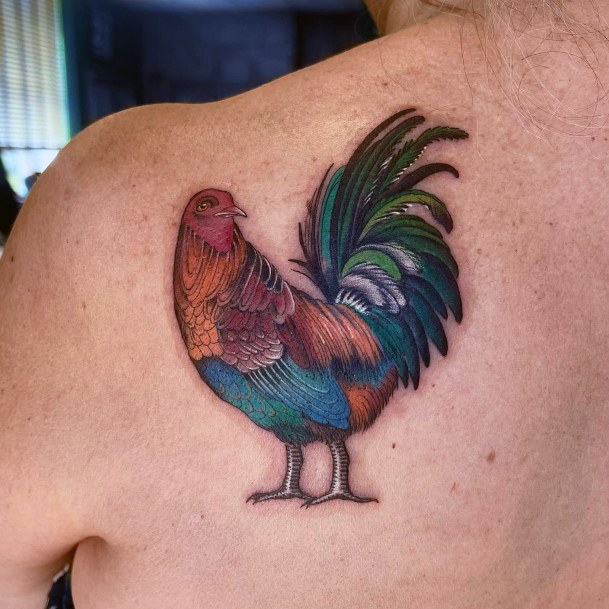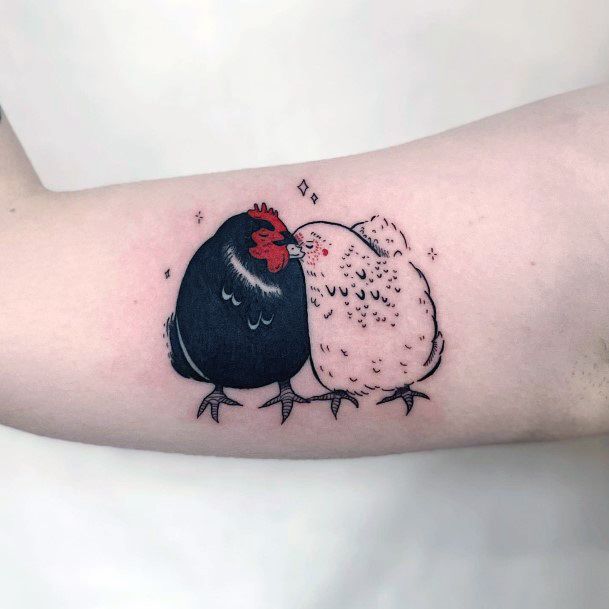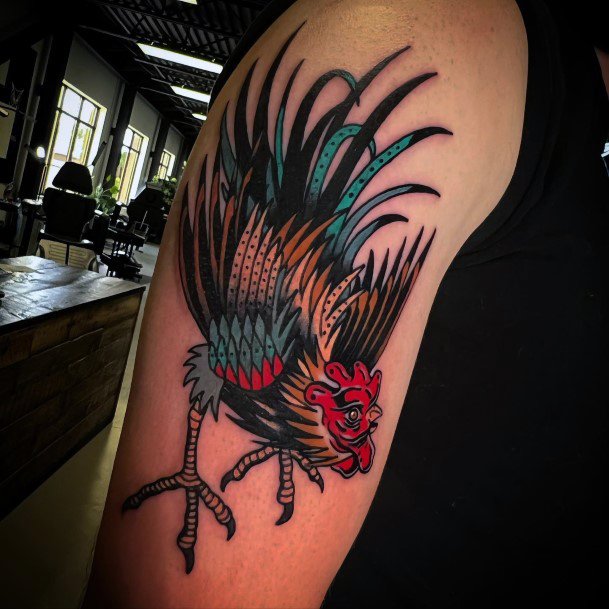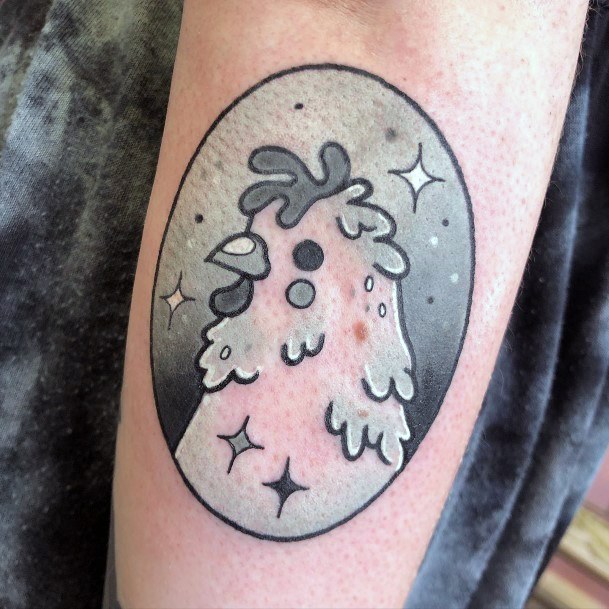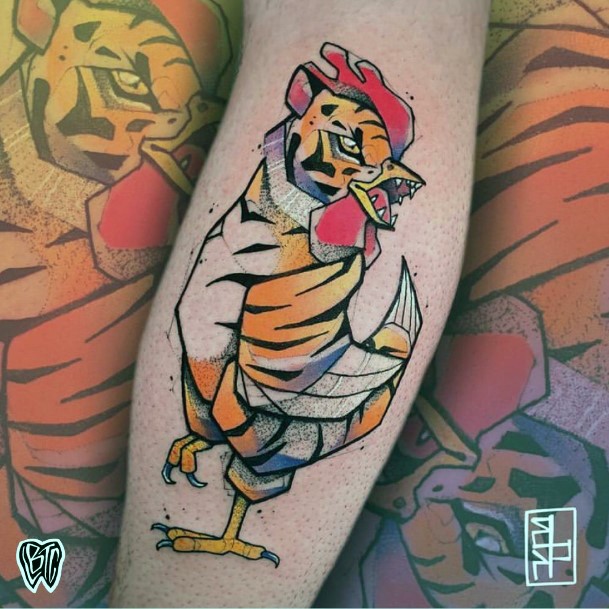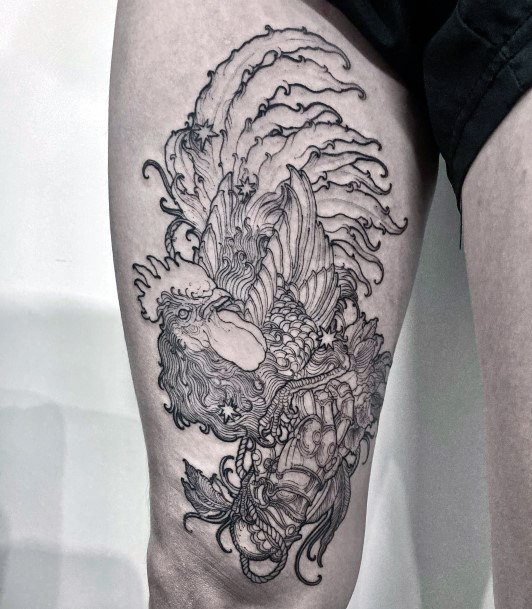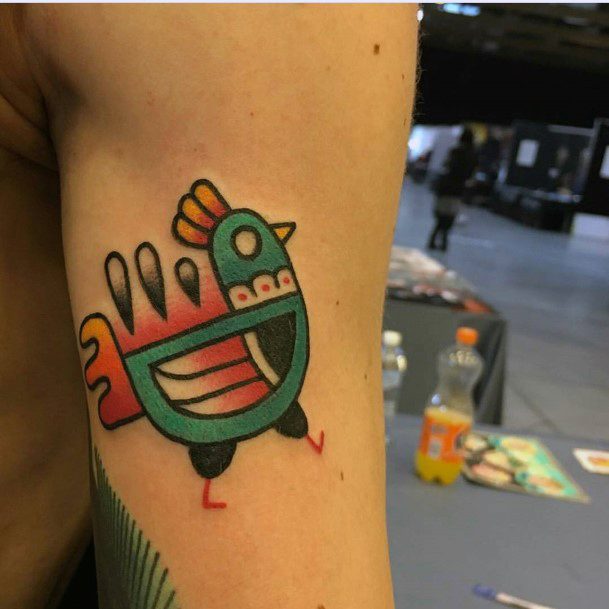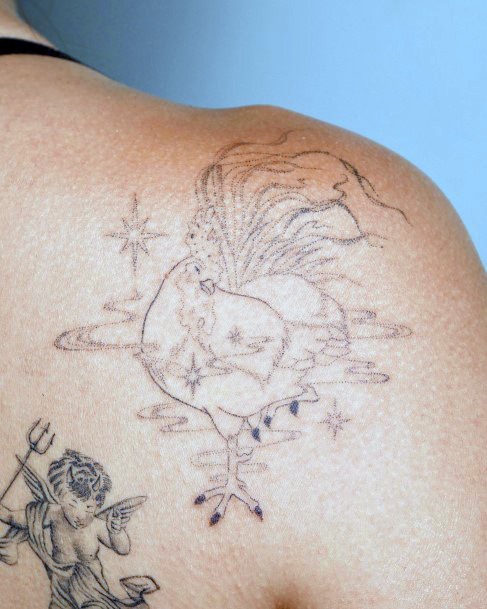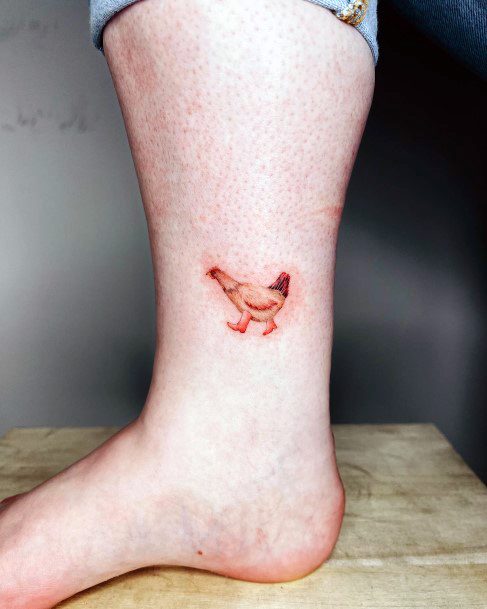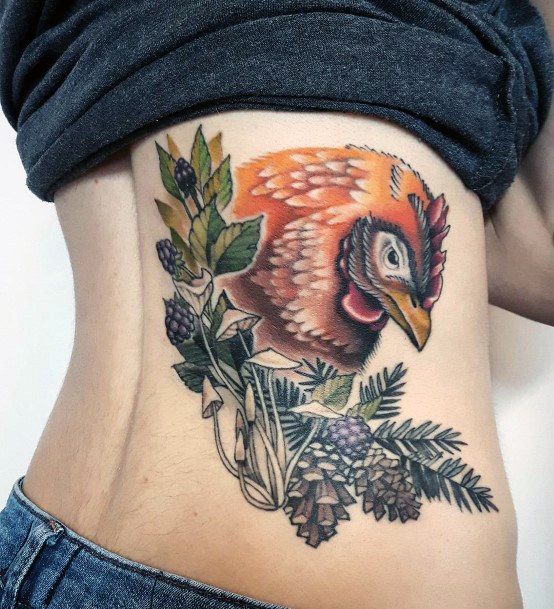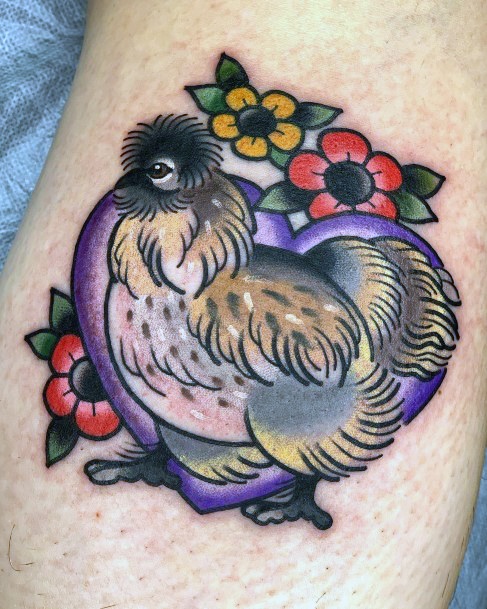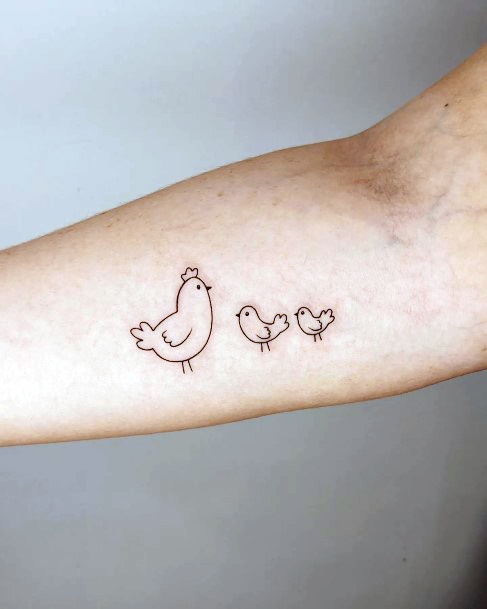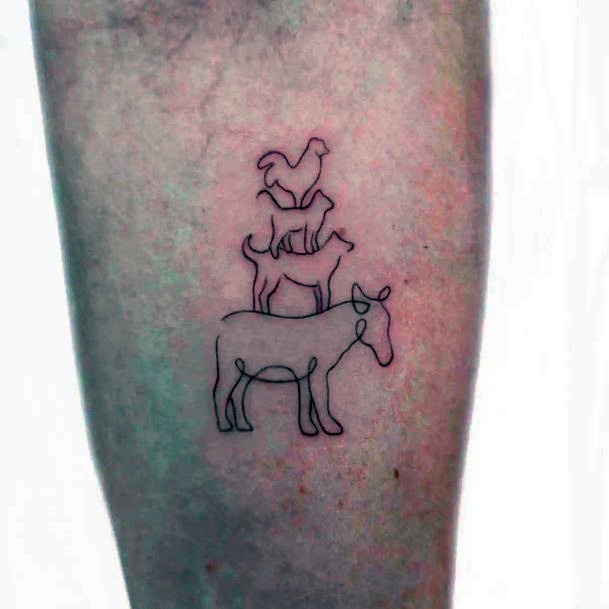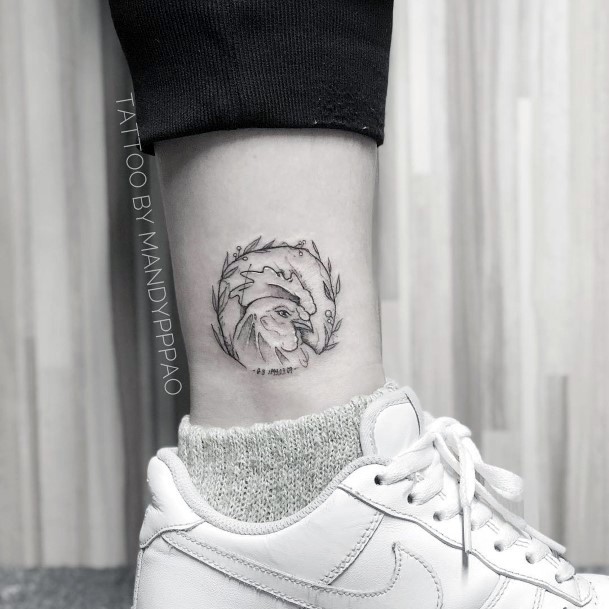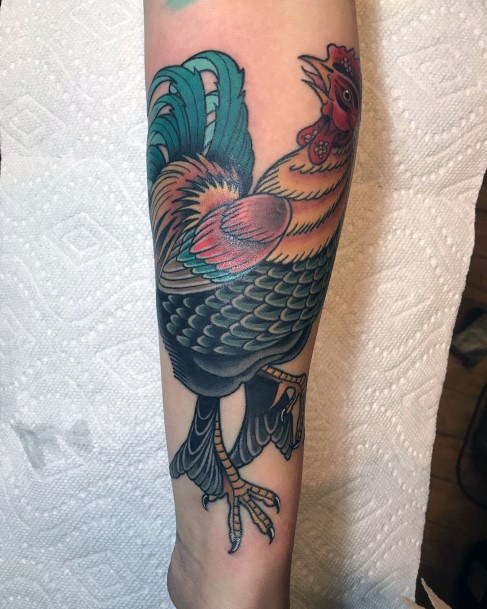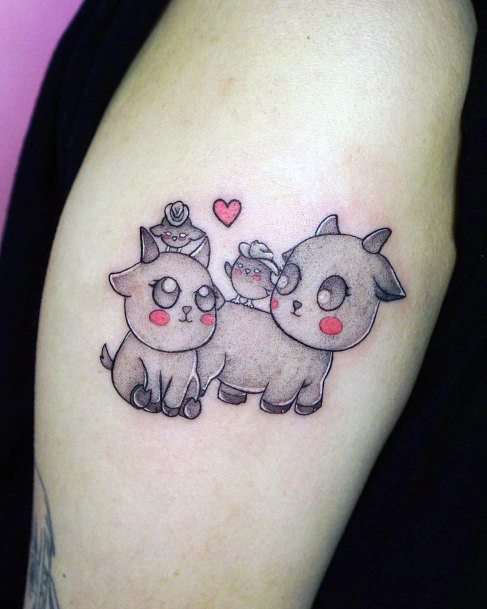 Chicken tattoo meanings and symbolism:

What do chickens mean and symbolize?:

Depending on the context and design, a woman's chicken tattoo can represent fertility, luck, protection, and even courage.

Fertility: Chickens are often seen as symbols of fertility due to their ability to lay eggs. A chicken tattoo can be used to represent the desire for children or the hope for a successful pregnancy. It can also be used to represent the cycle of life, as chickens lay eggs which then hatch into new life.

Luck: Chickens are also seen as symbols of luck. In some cultures, it is believed that having a chicken tattoo will bring good luck and fortune. This could be in the form of financial success, health, or even relationships.

Protection: Chickens are also seen as symbols of protection. In some cultures, it is believed that having a chicken tattoo will protect the wearer from harm and bad luck. This could be in the form of physical protection from danger or spiritual protection from negative energy.

Courage: Finally, chickens are also seen as symbols of courage. In some cultures, it is believed that having a chicken tattoo will give the wearer courage and strength in difficult times. This could be in the form of emotional strength to face difficult situations or physical strength to overcome obstacles.

No matter what a female's chicken tattoo symbolizes, it is sure to be an eye-catching design that will draw attention wherever it is worn. Whether you choose to get a chicken tattoo for its symbolic meaning or simply because you like the design, it is sure to be an interesting addition to your body art collection.