Beyond the hard, crisp shell of this sugary cookie wafer rests a simple piece of paper with mysterious fortunes and lucky numbers.
Do these life fortunes or lucky lottery numbers ever come true? Most don't, but that still doesn't take away the fun, mysterious moment every girl has cracking them open. Besides, who can be mad at incorrect future predictions and vague prophecies when a sugary treat delights the tongue?
What might surprise you however, is that fortune cookies have nothing to do with China. In fact, the original fortune cookie comes from Japan back in 1878, and is called a "tsujiara senbei." These Edo period "fortune cookies", were much larger in size and looked a bit different than they do today.
It wasn't until 1890 till fortune cookies made their way into San Francisco, and it took till 1989 for China to get their hands on these sweet treats. How crazy is that?
With millions of these cookie wafers made on a regular basis, someone's arm must surely be getting sore from all the fortune and luck number writing.
When it comes to the world of tattoos, fortune cookie themed designs have exploded in popularity. Their fun, cute and can hold a lot of meanings thanks to the ability to write virtually anything on the tiny piece of paper inside. Speaking of the paper, did you know that the folds bend the dough around the paper before its cooked?
With that said, go ahead and explore these cool lucky designs below. I'm sure you'll have a blast checking out these creative variations of a classic sugary dessert.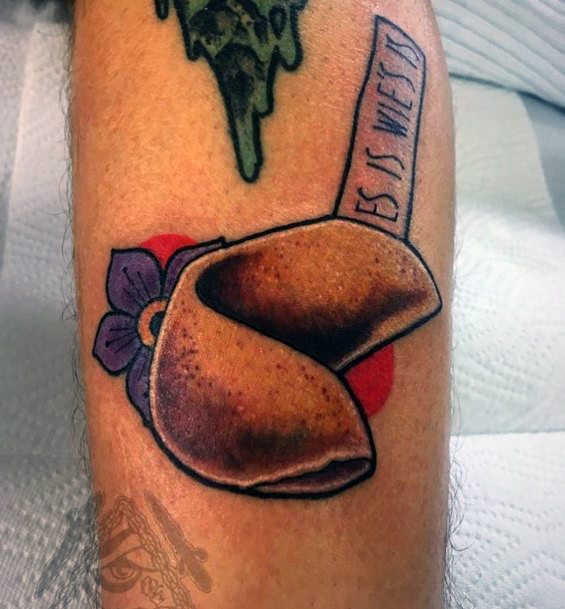 Go retro with this old school traditional forearm fortune cookie tattoo. Note the "it is what it is" wording on the paper plus the red rising sun and purple flower detail.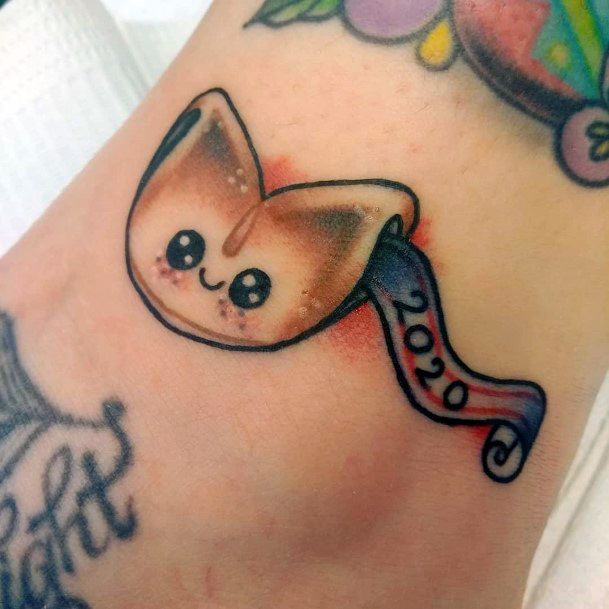 How cute is this women's ankle cat themed fortune cookie tattoo? Oversized eyes are super charming as is the glitter effect eye-shadow and tiny upwards smile. I love the double pointed ears alongside the unique placement of the paper scroll which has a memorial date written on it. Simple, small and a brilliant creative approach.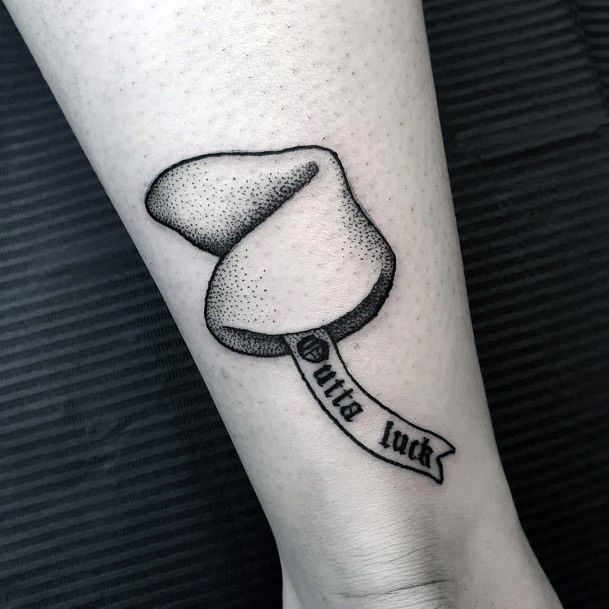 Want to venture on the dark side? Consider this out of luck themed simple fortune cookie featuring an all-black ink design. A dotwork detail gives this fortune cookie plenty of depth and a unique shading effect. Remember to consider the font used for your wording on the paper, as the options can greatly change the vibe of your body art.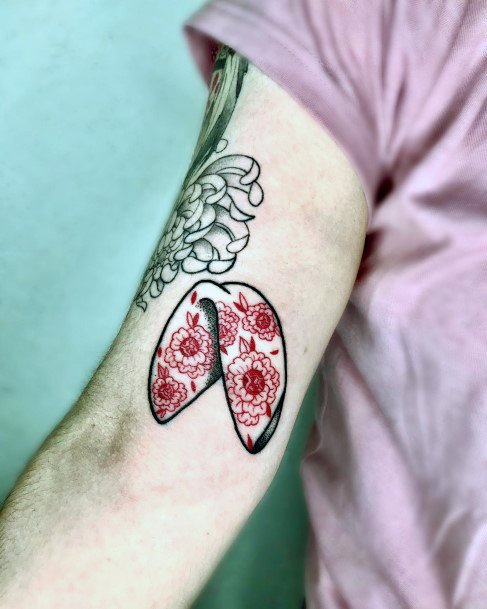 I love this red ink decorative flower pattern themed women's inner arm tattoo. A simple black ink outline gives this fortune cookie definition while super tiny dots give a 3D effect without being too realistic.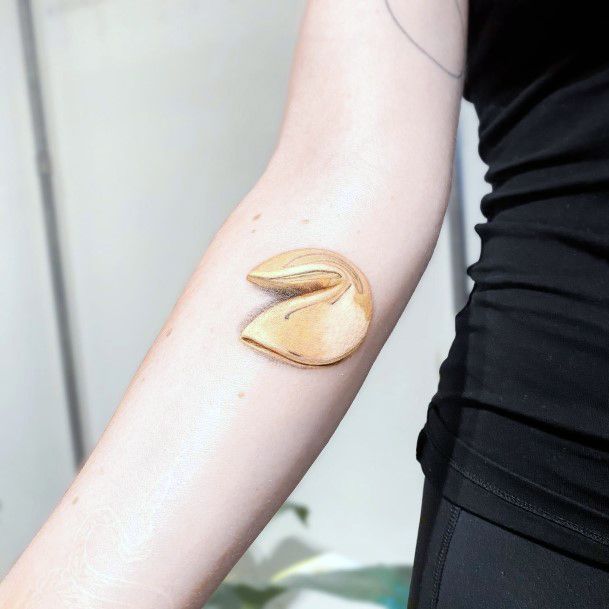 Speaking of realistic, here's a super realistic variation of an inner forearm fortune cookie tattoo. How incredible is this three-dimension design? I love how well this piece stands off of the skin with a unique optical illusion effect.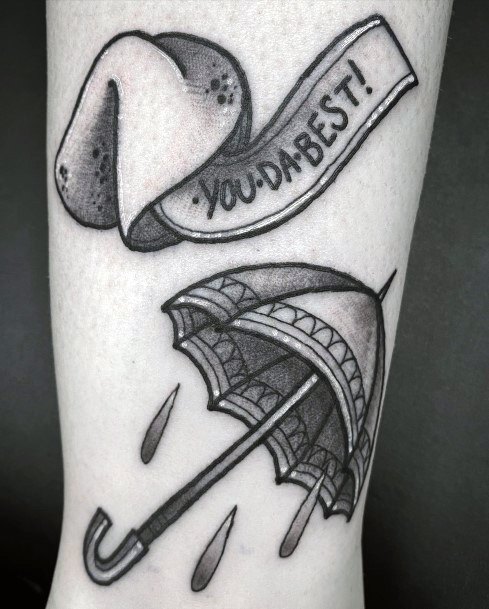 Give yourself a little pep in your step with this you the best fortune cookie tattoo. The reminder is as simple as the design of the cookie itself, featuring a traditional style and black and grey shaded ink. Note the tiny white ink used to give the entire piece cool highlights.