If there's one thing that spells celebration, it's glitter!
The holidays are the best time to let your fabulous freak flag fly and play with glitter in every shade of the rainbow.
You can use it for a funky accent nail, or top the very tips of your fingernails with a swoop of glittery goodness. Why not alternate your nails in colors of the season, and swipe them with a dusting of lovely gold glitter?
When the weather gets frightful outside, and Christmas is right around the corner, the chicest girls love to doll themselves up in manicures that are sure to put them on the nice list. Play with creamy white and deep red to get the candy cane manicure of your dreams, or get festive with baubles and bows to make your fingers look like presents dying to be unwrapped.
Artists will take the opportunity to paint adorable winter scenes across their fingers, or maybe just a few well-placed snowflakes against a deep blue backdrop for a look that is sophisticated, classic and holiday-appropriate for any get-together. If you are a classic girl who loves the more beautiful, chicer things in life, try out a deep red manicure with an accent nail.
Don't be afraid to go for a little bling: after all, 'tis the season! Try a textured nail in the same hue, or go for the gold with a metallic statement nail crowed with a lux red ruby ornament.
There's no doubt that you will truly steal the show at your next holiday party with statement nails that are full of cheer.

What holiday manicure are you looking for?

For even more holiday themed fingernail inspiration, check out our popular guides below.

– Christmas
– Thanksgiving
– Halloween: Witch, Spooky, Frankenstein, Ghost
– 4th Of July
– Easter
– New Year's Eve
– Valentine's Day
– Veteran's Day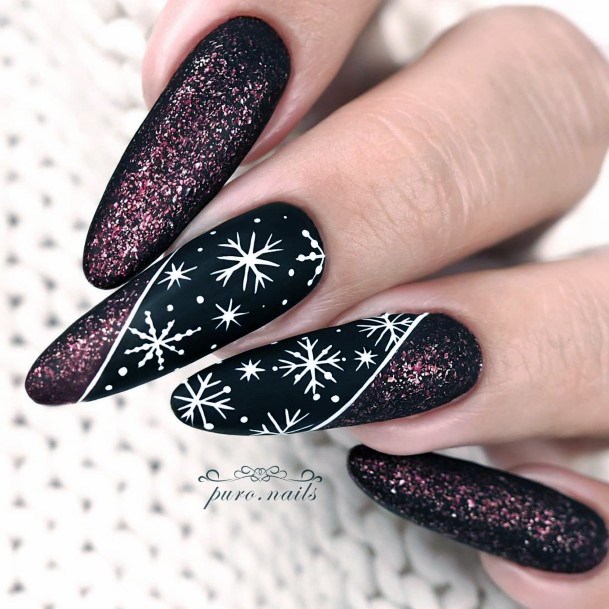 A black base coat combined with a highly contrasting white snowflake detail gives these dark nails a festive vibe. I love the eye-capturing maroon glitter detail which really warms the soul up to having a cherry Christmas spirit.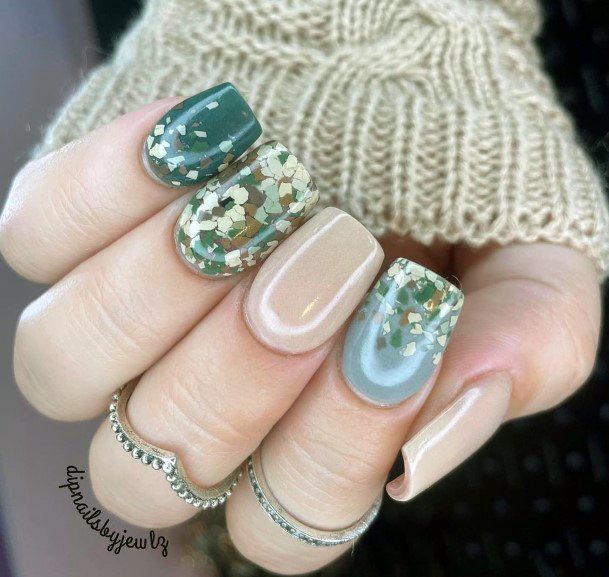 Chances are you know a family member or friend who serves in the armed forces, perhaps you do yourself. Show your pride for your country with Memorial Day themed fingernails. You can go with everything from remembrance poppy flowers to all sorts of variations of camouflage.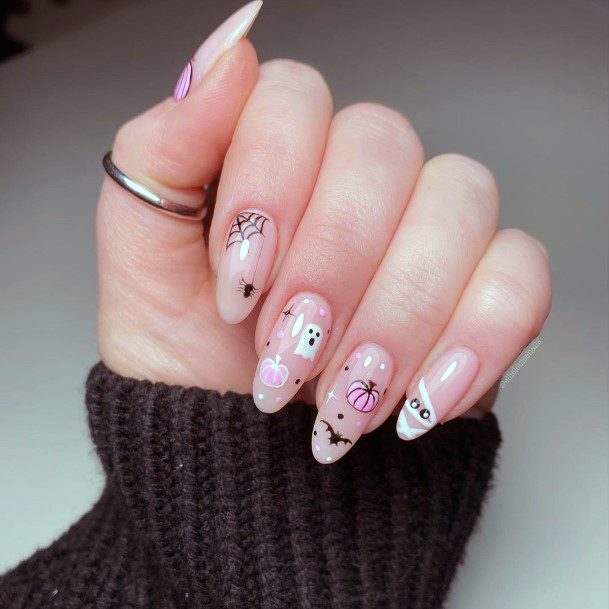 Have a little fun and go spooky with your fingernail theme to celebrate the wonders of Halloween. I love the super cute pumpkin, bat, spider web and wrapped mummy details on these nails.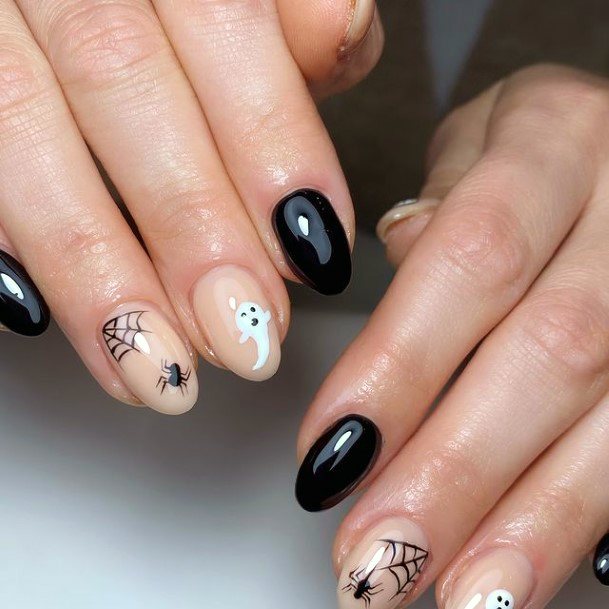 Here's another fun fingernail style for getting into the spirit of Halloween. Solid black nails add a level of mystery while a white ghost and spider web give this look some adorable personality.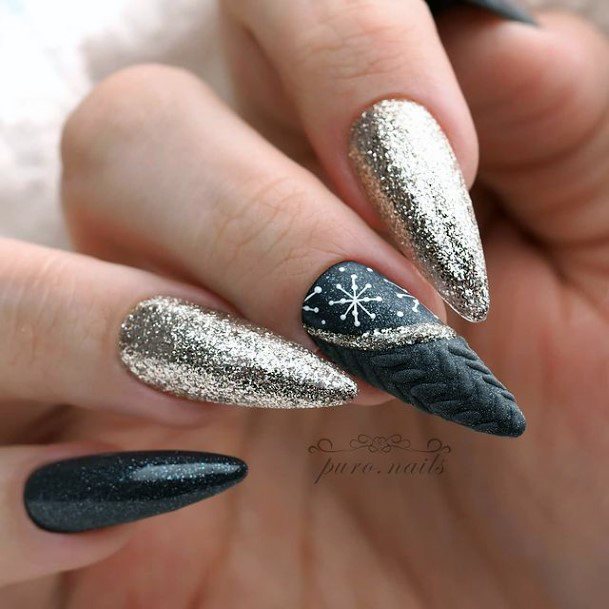 Rediscover the magic of winter time and the Christmas holiday season with these beautiful gold glitter nails. Paired with a black textured nail and white snowflakes, this nail design opens the door to enchanting cold-weather nail design ideas.