Every woman will give you her idea of how light pink should look, and you can choose the version of light pink you like.
Once you have done that, you can choose the finish you want.
You can use a glossy finish if you want to wear the traditionally "cute" pink nails you have been used to, or you could try a matte finish when you want your nails to look a bit more professional.
You could use pink nails as a background for nail art, and you might ask your nail artist to create something beautiful on your nails.
You can use light pink with polka dots, and you might want to use pink with stripes and swooping lines. Some women will wear light pink with french tips because this combination is almost a flesh color. You can use light pink nails when you want to look cute and innocent all the time, or you could try pink acrylics that have patterns embedded.
Pink plaid or paisley is a fun nail color to try when you want to look unique.
Some women would prefer to wear pink with their monograms on their middle nail, and others want to wear a pink ombre that will fade from the darkest pink to the light pink you enjoy so much.
You should invest in light pink nails when you want to maintain that fun and frilly look all year. Light pink nails work great in the fall, winter, and spring. Plus, you can wear light pink nails to the beach.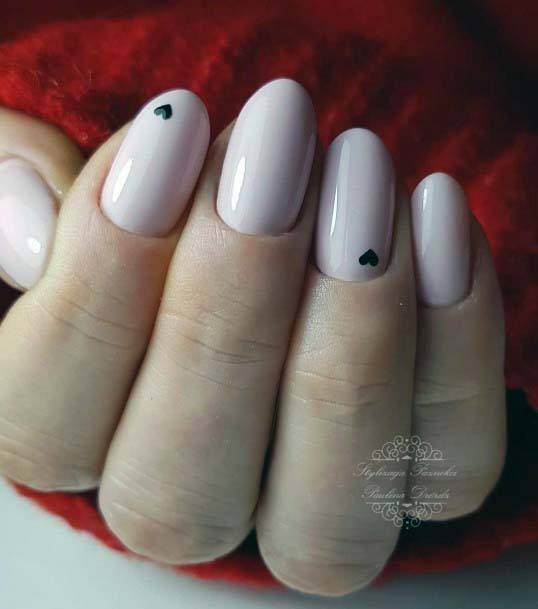 Explore your girly side with these simplistic yet elegant almond light pink nails with a cute heart motif. The almond light pink will complement any skin tone meaning anyone can rock this look!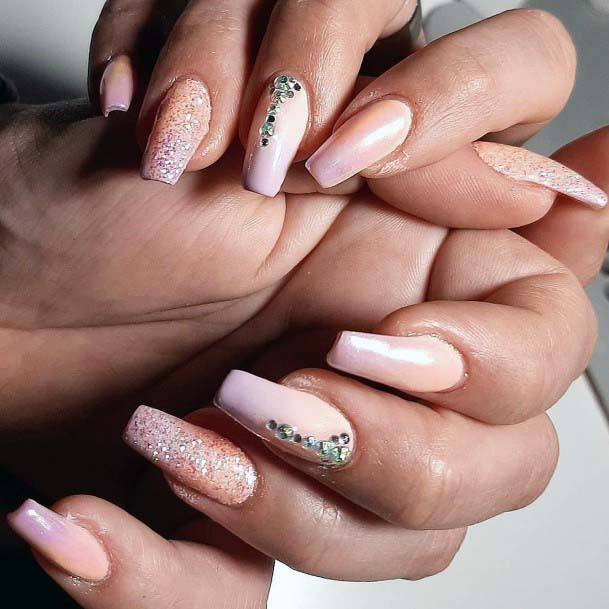 You will fall in love with these breathtaking light pink nails, a great way to boost your confidence as you are out and about. What's more, the nails come with a classy jeweled pattern adding a touch of elegance.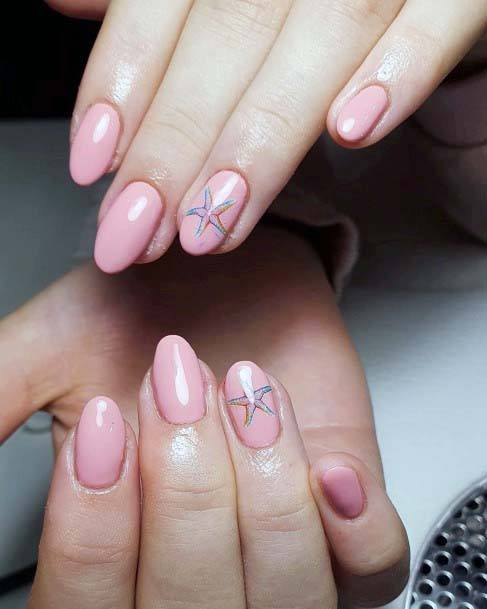 I cannot get enough of pink! This is another great minimalist nail art option that you should try today. The light pink nails have a beautiful hue and feature starfish art.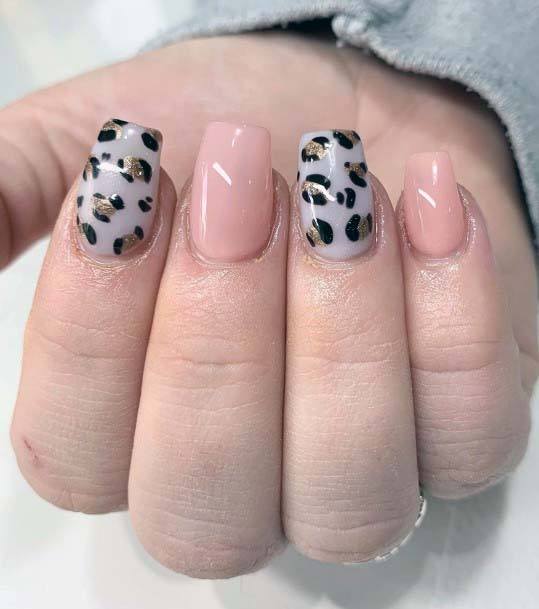 Are you an animal lover? If so, this beautiful leopard print mixed with a simple light pink nail art pattern is just the nail art for you. The leopard print has a white backdrop that blends well with the rest of the art design.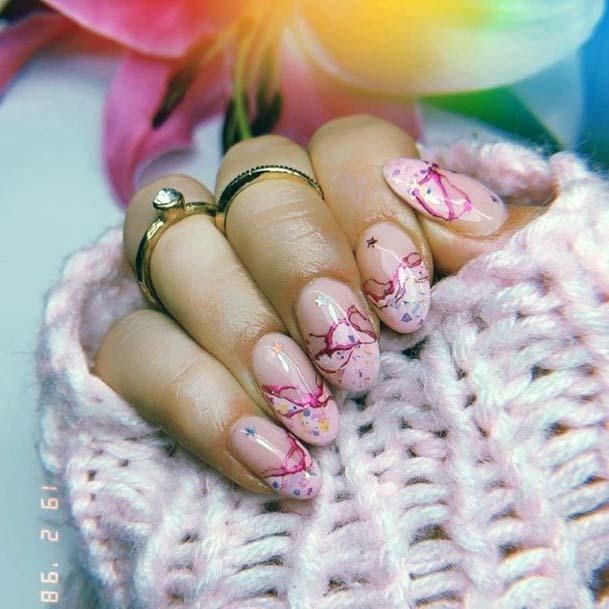 Express your femininity with these girly colored scratches beautifying the already classy light pink backdrop. This design will certainly remind you of your childhood and Barbie dolls.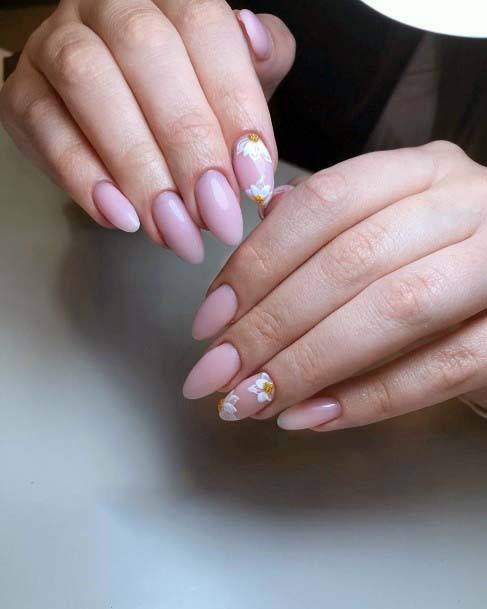 Look at that, yet another beautiful yet minimalist light pink nail art design. You will love this design with cute flower patterns if you also love minimalist makeup.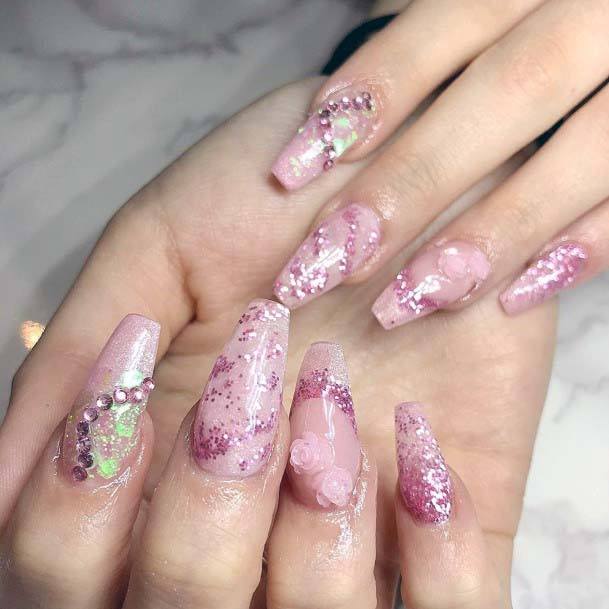 If you are a classy girl who likes to get all the attention, you might consider this bold embossed light pink design beautifully decorated with light pink roses and glitters.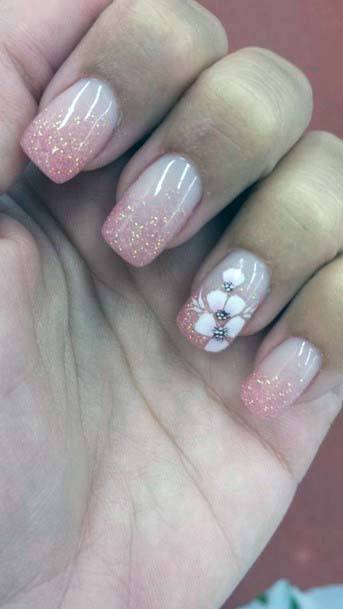 Are you a fan of French manicures? This elegant faded pink French manicure with a white flower is bound to appeal to you and anyone who has not tried the French design before.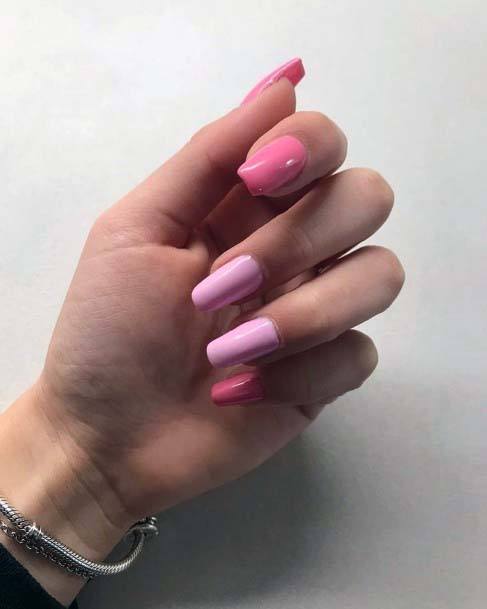 Yes, we cannot get enough of pink! Try out this light-shaded pink art design with two different shades of pink to experience it yourself. This design is popular for its simplicity, yet it has an air of class.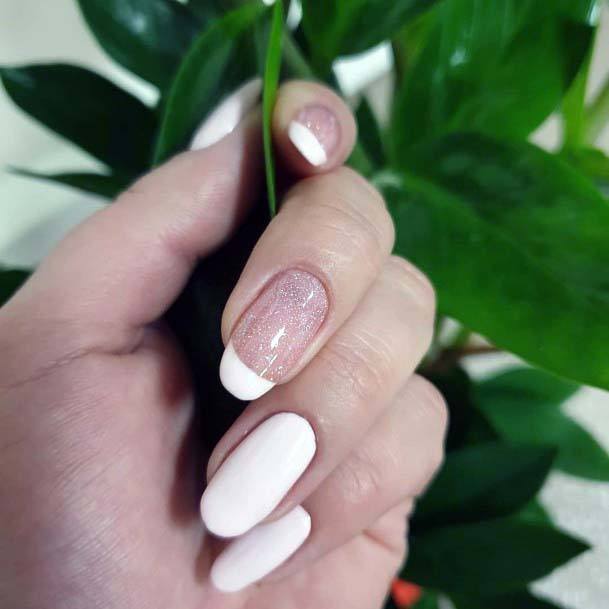 Nothing tops an eye-catching design that is realized effortlessly. Glitter is a great way to stand out, and this glitter on light pink nail art is a great way to do just that.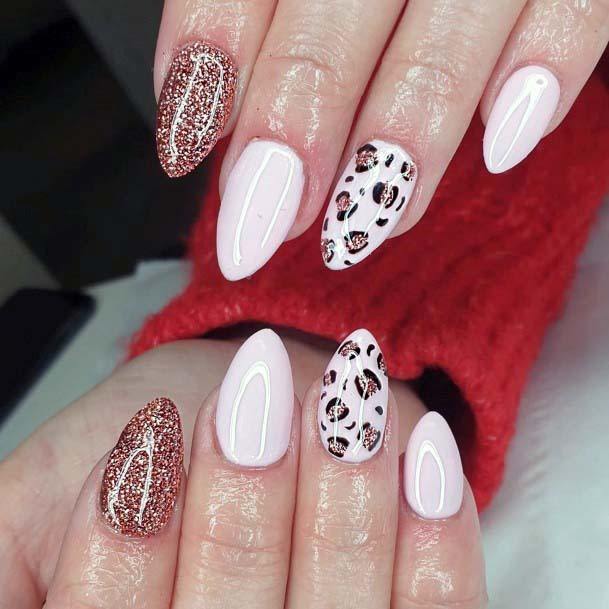 What do you get when you put together some of the classiest looks of the year? This breathtaking golden sparkles leopard print on light pink nail art design.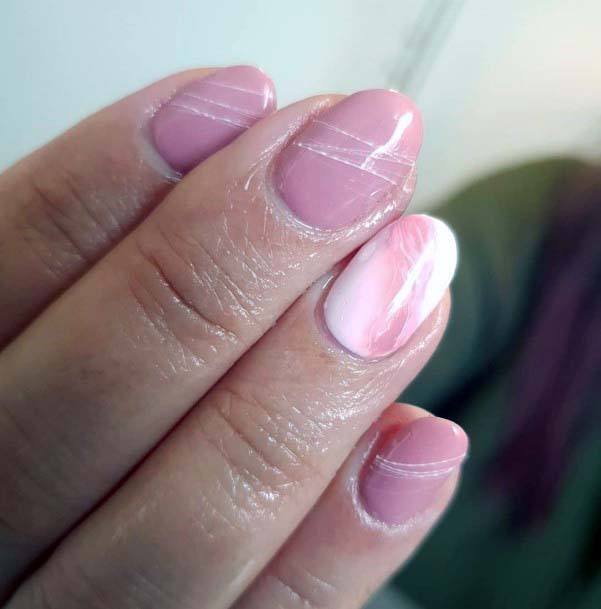 This simple yet rustic light pink design is the way to go as it is laid back yet still beautiful and unique for a laid-back girl who does not want to express herself overly.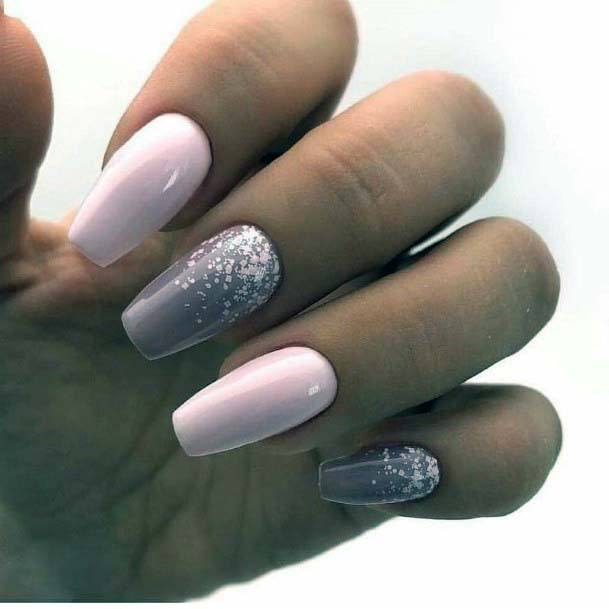 Mixing nail art designs is all the rage right now, and this elegant design keeps up with the current trends. Try out this grey accent and light pink nail design to ensure you are not left out!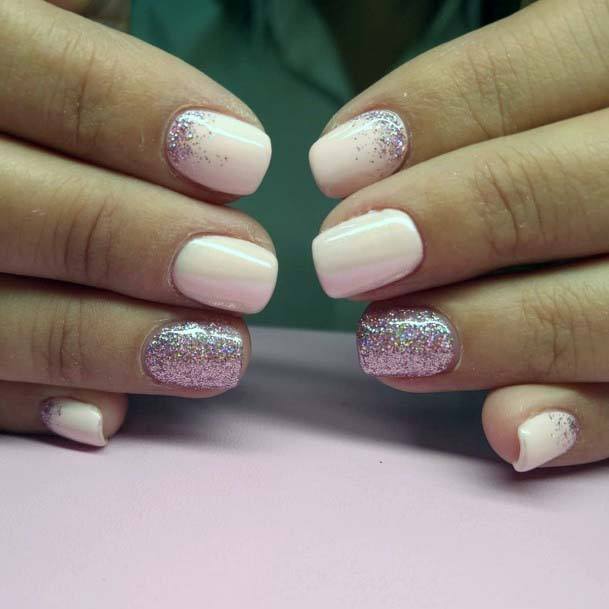 Glitter is a great way to add life to any art piece and express your girly side. Try this irradiating glitter and light pink nail design during your next manicure.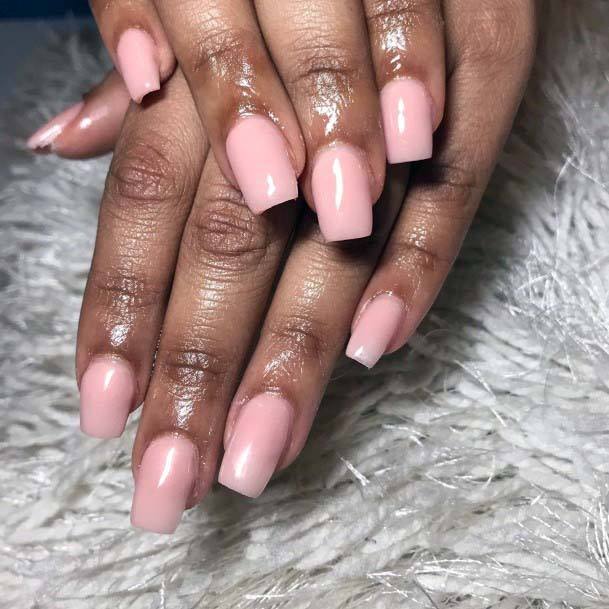 If you love applying only one shade, this light English rose square nail design is a great way to express yourself subtly without compromising on the beauty of your manicure.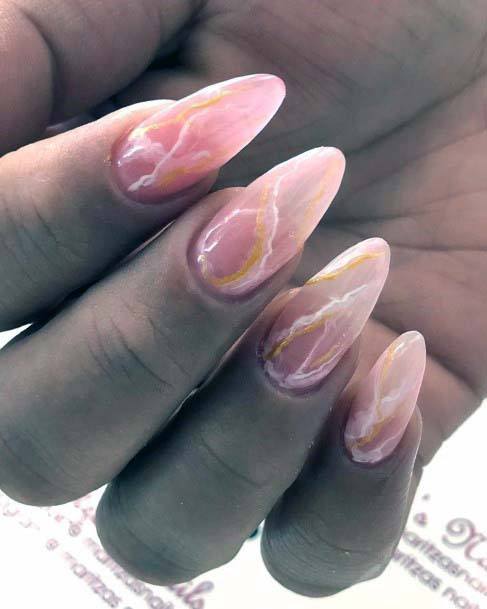 This is one of the more 'out there designs on this list for all the girls who want to try something unique. This lightening streak design on light pink nail art design is certainly unique!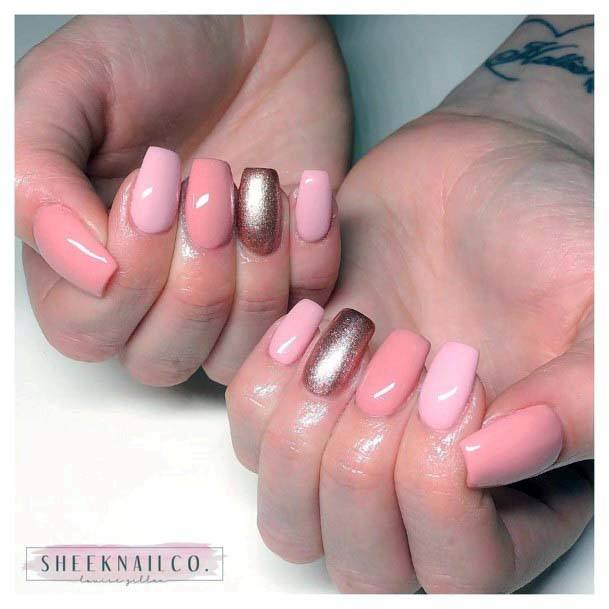 Still can't decide on a single shade? Try out these elegant light pastels featuring a brown glitter nail art design.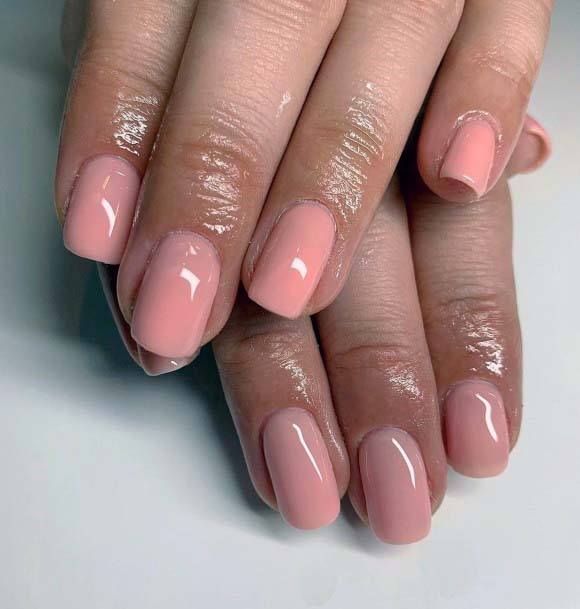 Pink is a feminine color, and in a male-dominated world, you should not shy back and express your feminine side with this light peach and pink nail art design.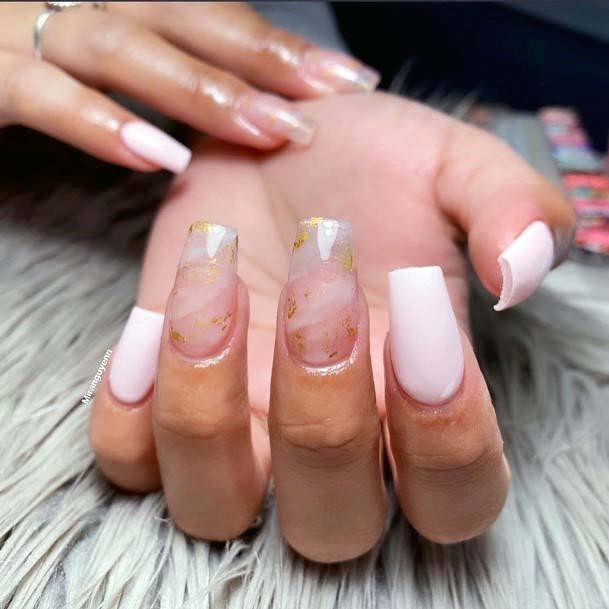 You can never go wrong with simplicity, and this simple light pink and gold art design will fit seamlessly with your style, complimenting your overall look at any time of year.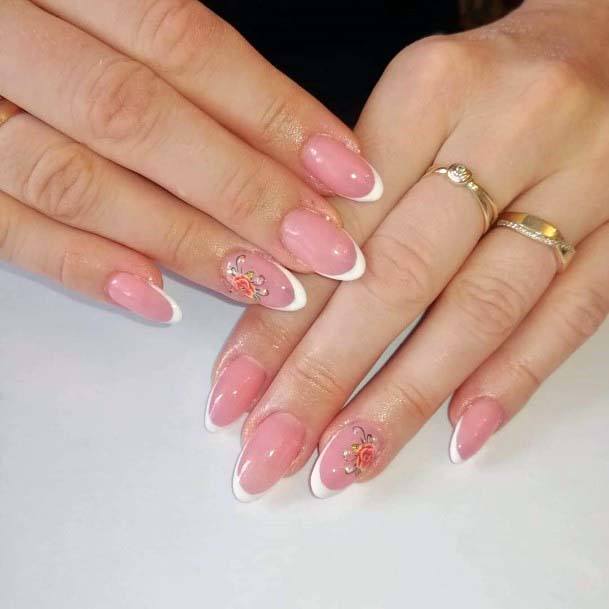 I love this variation on go the traditional French tip design as it is simple and timeless. The elegant light pink French manicure design features a floral motif to add a touch of elegance.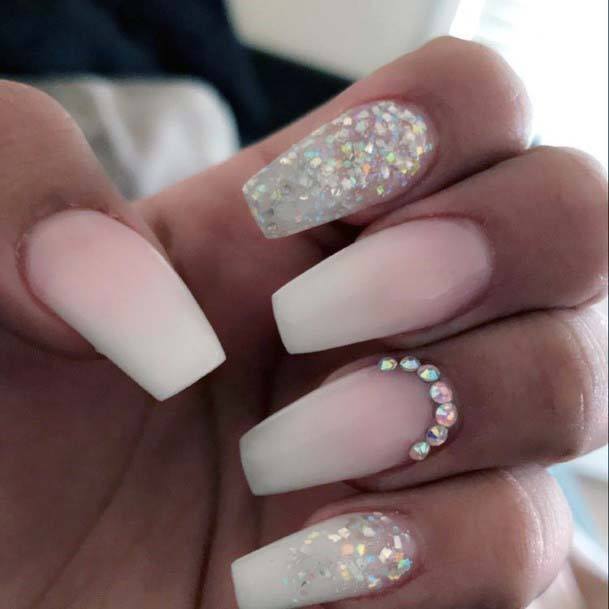 This design will get your girls talking and accompanying you to your next manicure. The light pink gradient color is elegant and classy and features rhinestones making it a unique piece.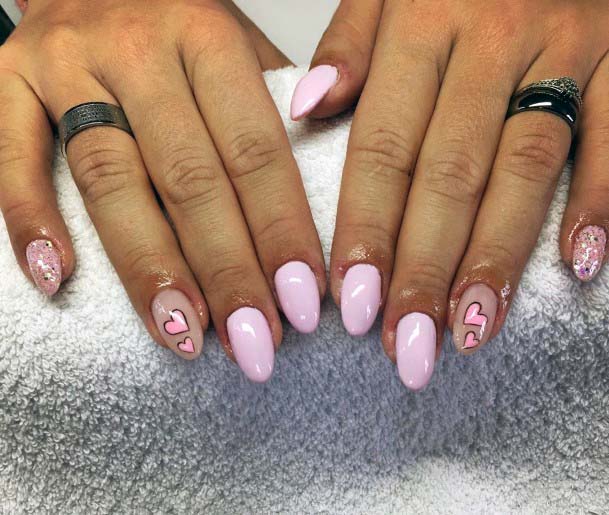 Add some life and beauty to your nails with this light pink nail art design that will complement the beauty of your hand. The design also features heart patterns which add a touch of beauty.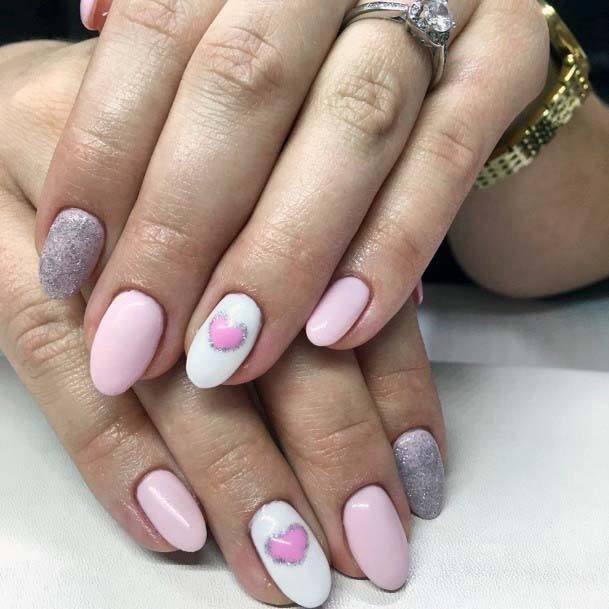 Perfect if you like a more laid-back design yet still expressive and classy. The light pink hearts on white nails are particularly beautiful and compliment the overall beauty of this design.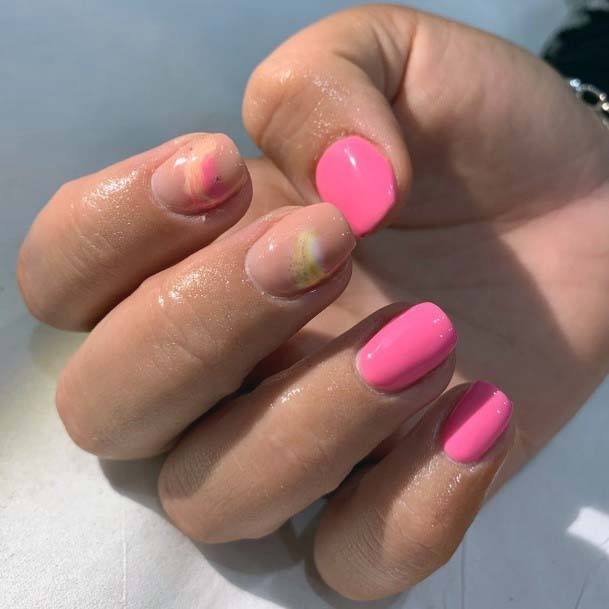 This design is simple and can blend perfectly with your style. The light pink nails also mix shades to stay with current trends.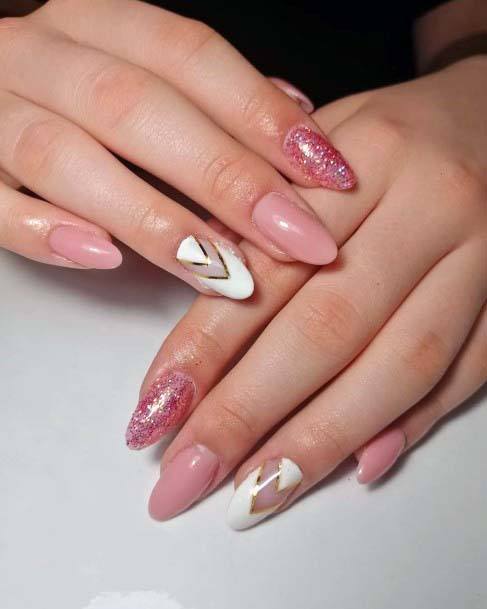 Keeping with the trend of mixing shades and design, this nail art design does not disappoint with its light pink shade incorporating golden white chevon.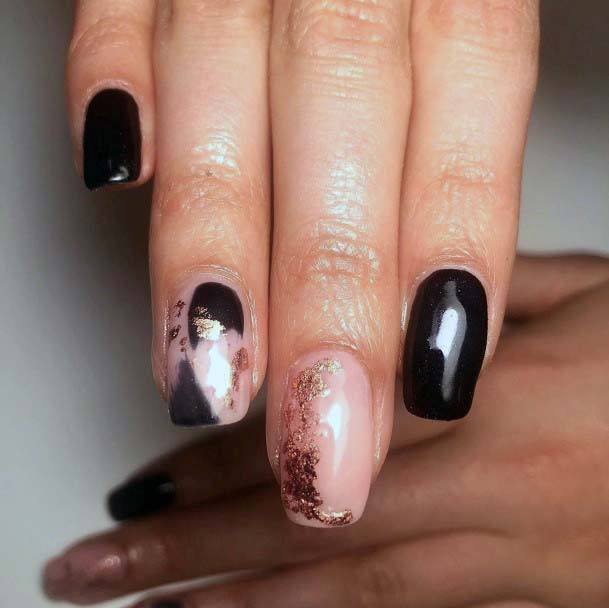 Incorporate your dark side into your manicure with this design. It features light pink nails with gold smudge and black polish to deliver an appealing look.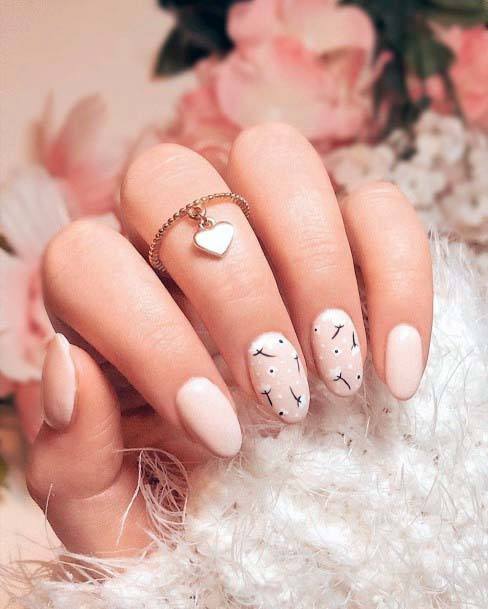 We are still in love with pink as it embodies our feminine nature. Try this simple, classy, light pink nail design with wishing flowers.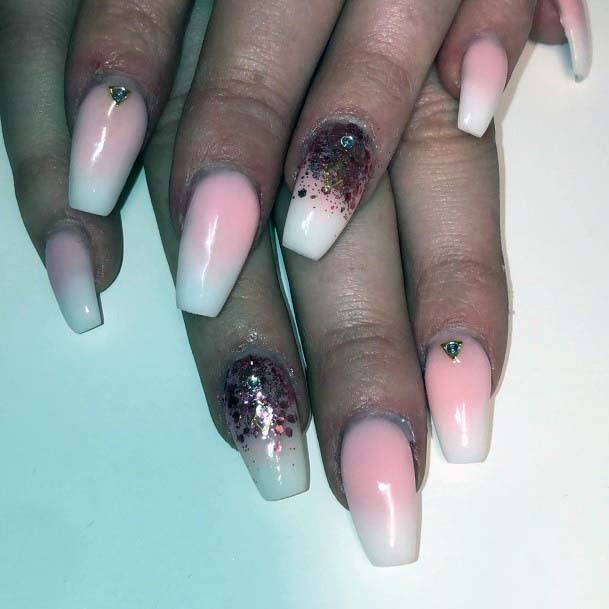 The best time to incorporate glitter into your style is during the summer for it to 'glitter' in the light. Try this light pink ombre with magenta glitter.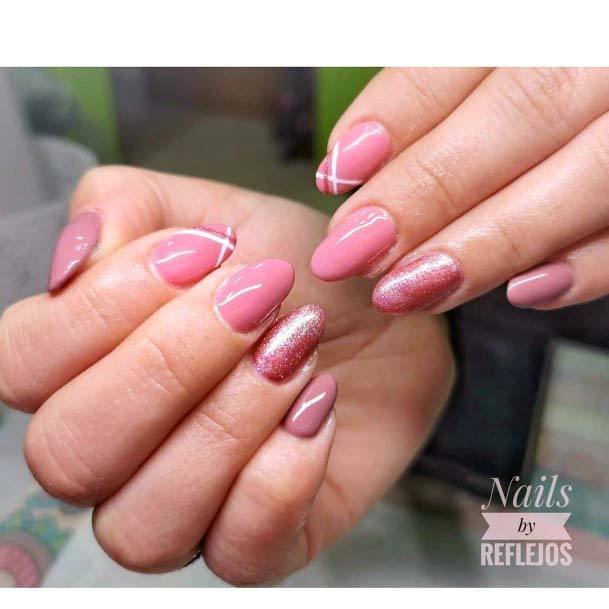 Mix elegant shades of pink with this cute nail art design to give you confidence as you go out to chase your dreams. The design also features pink glitter to add a touch of glitz.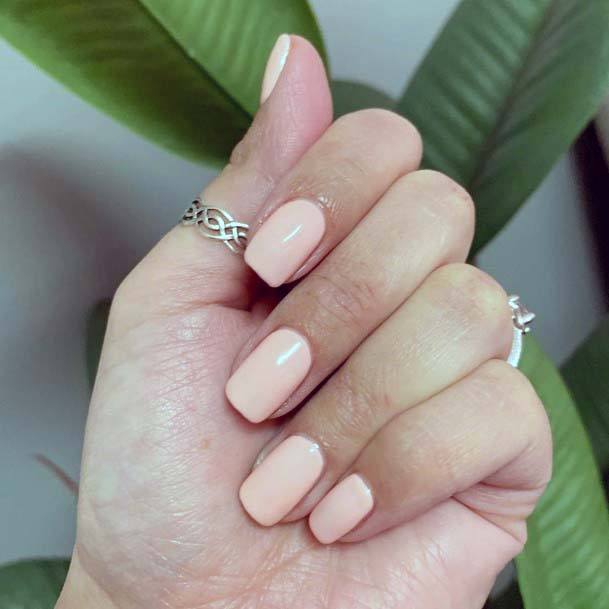 Simplicity is often overlooked, but it can be a great way to display class. This nail art design features a classy light pink shade that will add a dash of beauty to your overall look.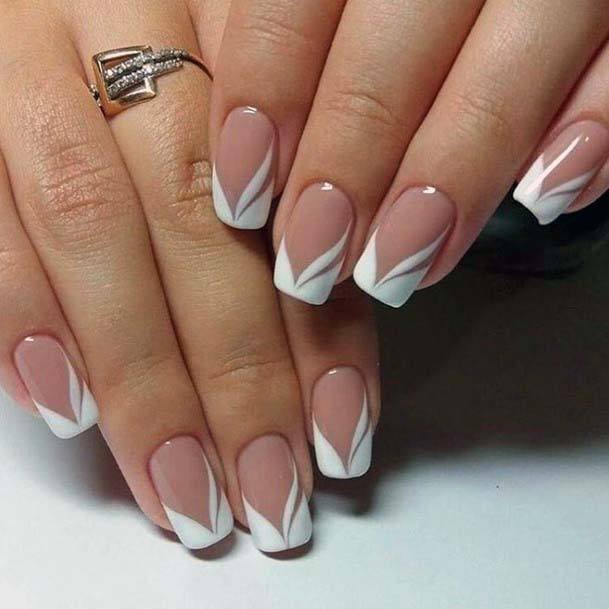 This light pink square nail with daisy tips design is especially elegant for corporate women. However, virtually anyone can look great in them on virtually any occasion.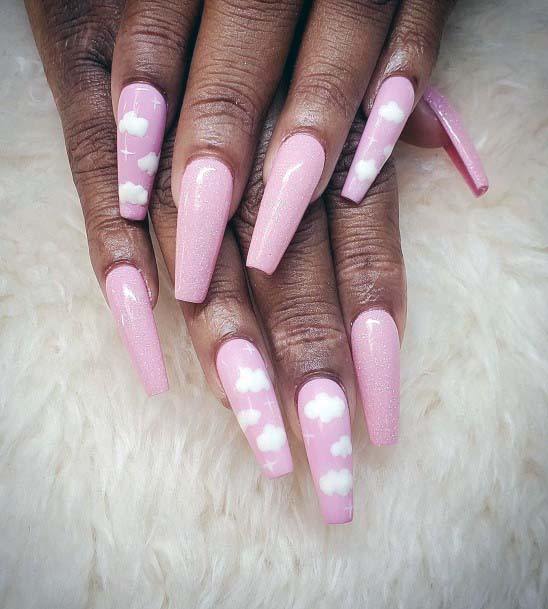 I cannot get enough pink as it reminds me of my playtime as a little girl. Try these long light pink nails with white clouds to incorporate their childish elegance into your look.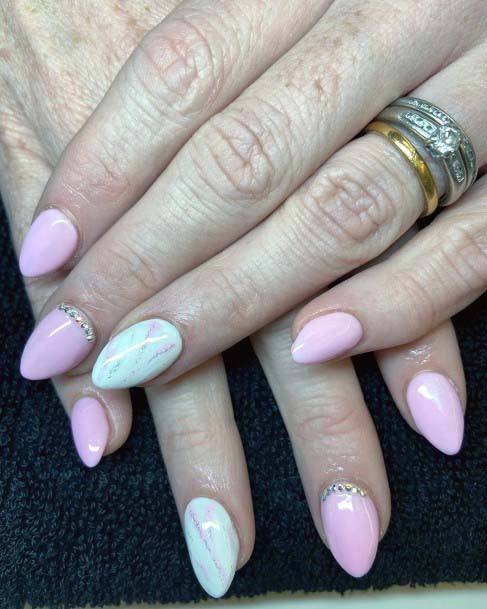 There is something about mixing shades and designs that makes it beautiful to look at. This marbled light pink design is visually stunning and bound to draw looks as you go about your day.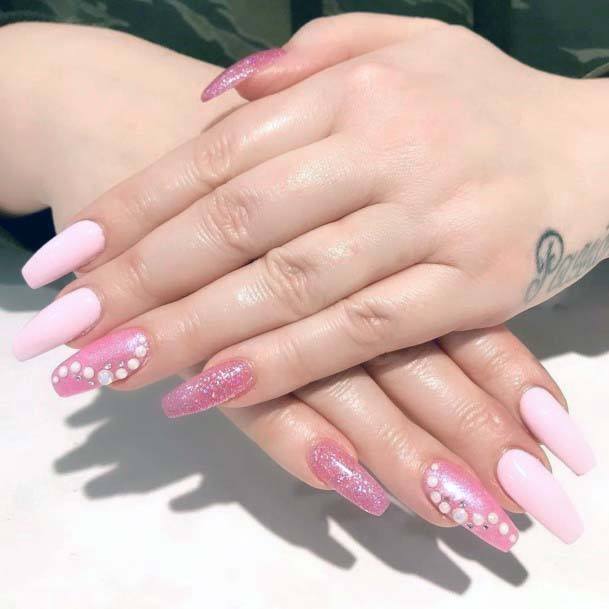 Incorporate glitter into your next manicure with this breathtaking muted pink glitter nail art design that will compliment your natural beauty and boost your confidence and overall style.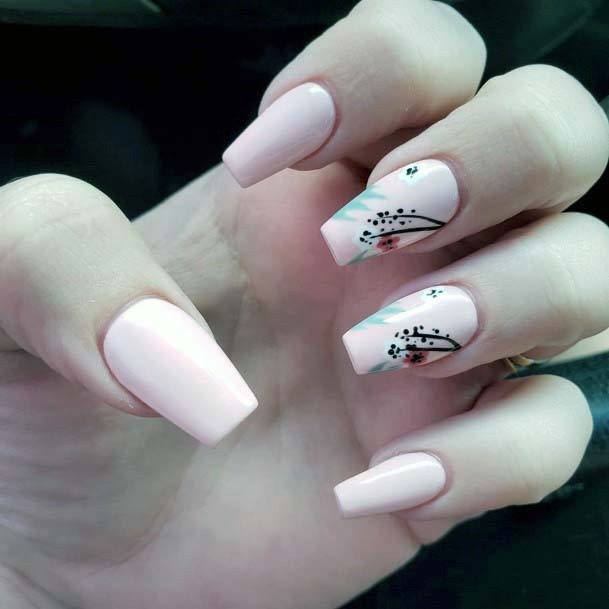 I found this to be the prettiest design on our list, don't you agree? I cannot get enough of something unique about the pollen on light pink nail art design.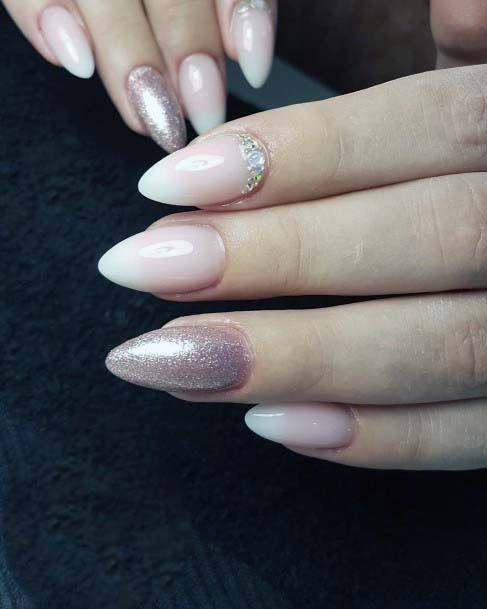 This design took Instagram by storm for the holiday season and is a great way to mesmerize anyone that you interact. The elegant design is painted with light pink nails with white glitter.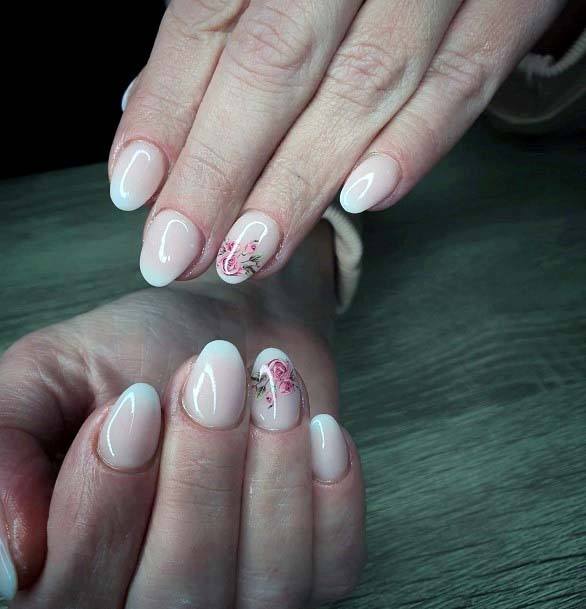 Pink nail art design with minimalist décor is so cool, especially when you pair it with something feminine like flowers. You will love these pretty English roses on light pink nails.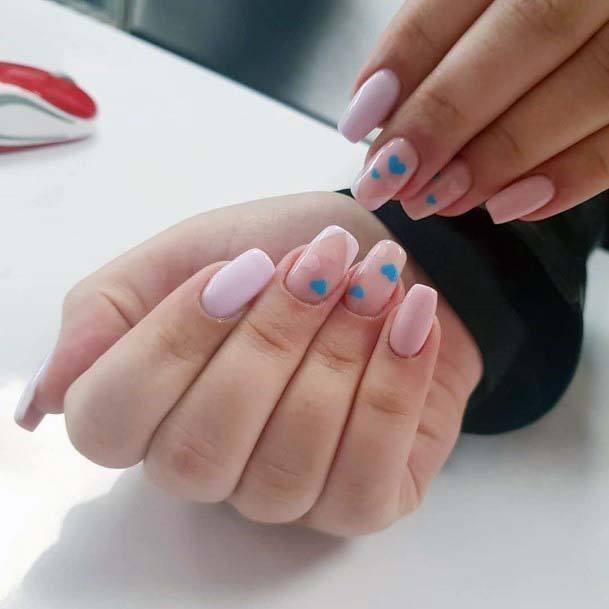 The simple blue hearts on this design stand out from the other nail art designs; the design has a cute light pink backdrop.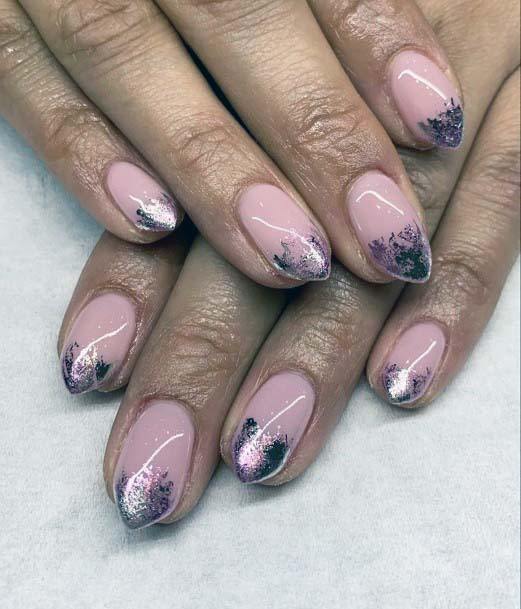 As the weather gets chillier, it gives you the perfect excuse to incorporate jewel tones with these silver nails with light pink polish.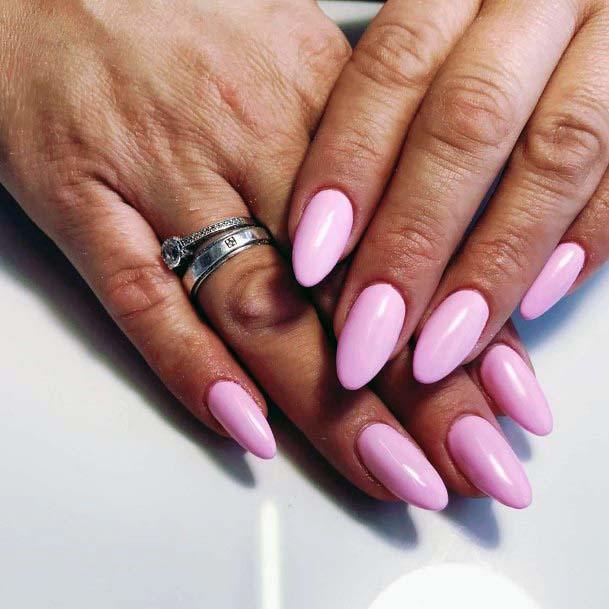 This simple salmon pink almond-shaped nail design shows that you can still stand out even when you go with one shade for your manicure.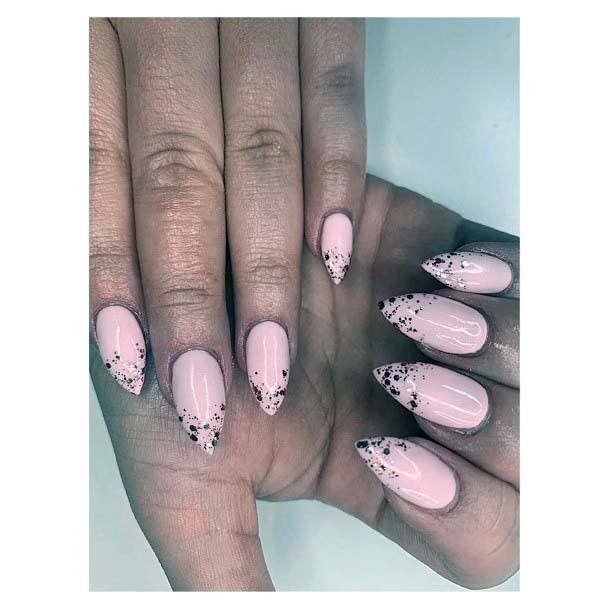 I love the cute tapered design on these light pink nails, as they create an appealing look. The addition of glitters to the sharp design makes this a timeless option.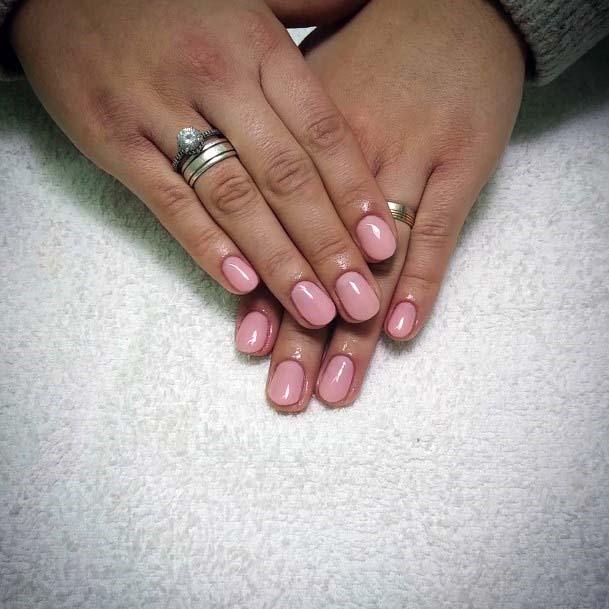 If you want a simple design that still allows you to handle your chores around the house, then this simple light pink nail design may be your manicure option.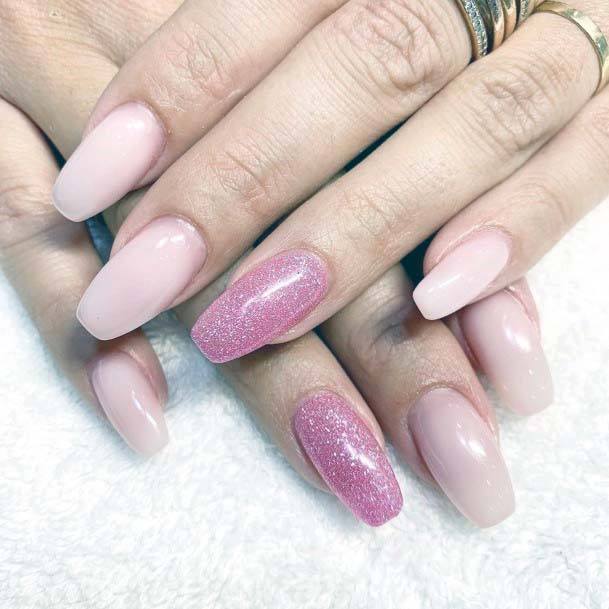 Light pink seems to be the preferred shade for manicures, and this light pink design keeps in line with this trend. You will love the dash of glitter that makes the design more appealing.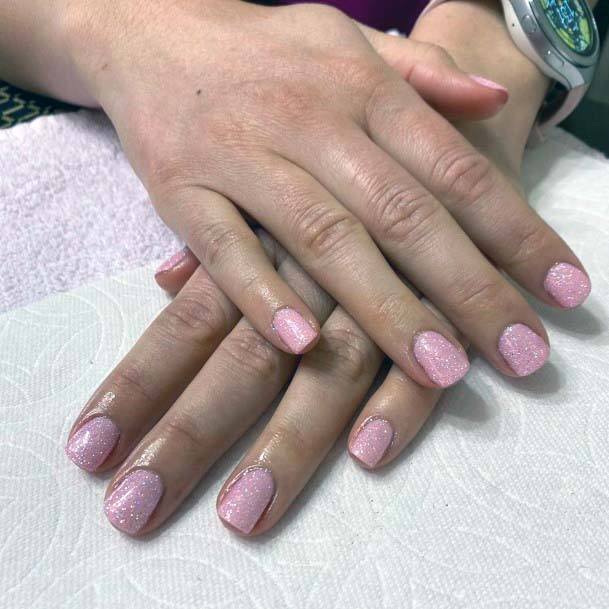 Still, in line with the popular light pink design, this sparkly light pink option is more glamorous as the glitter will glare in the light.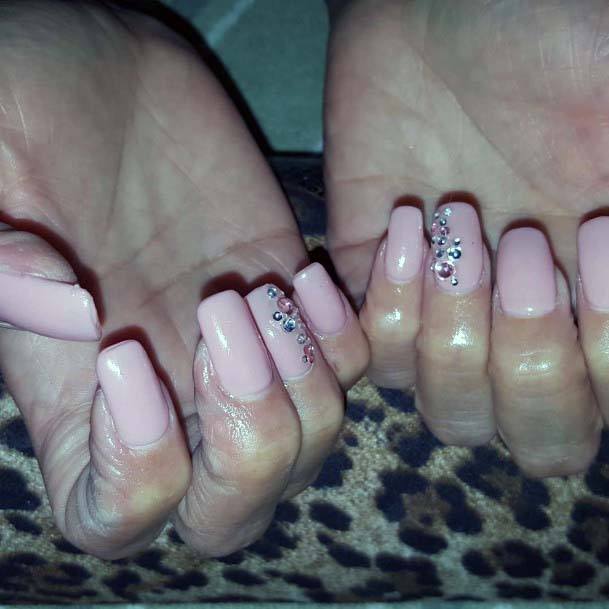 Square nails have a way of exuding class without putting in much effort. Try these square light pink nails with rhinestones to compliment your look.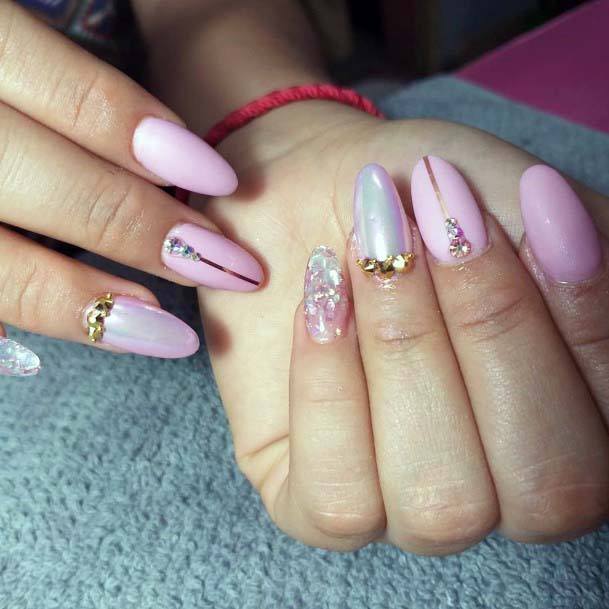 To avoid being overly boring with a plain pink design, this stunning light pink and crystal design adds more life to the common pink shade.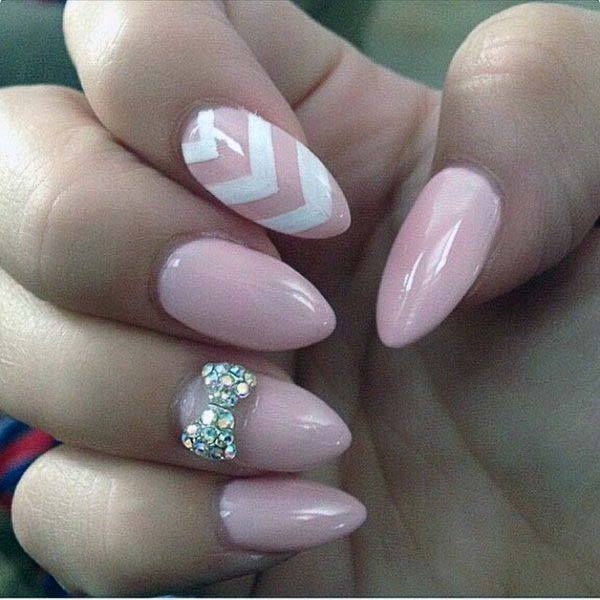 This is a cute white and light pink chevron, and the crystal bow nail art design is perfect!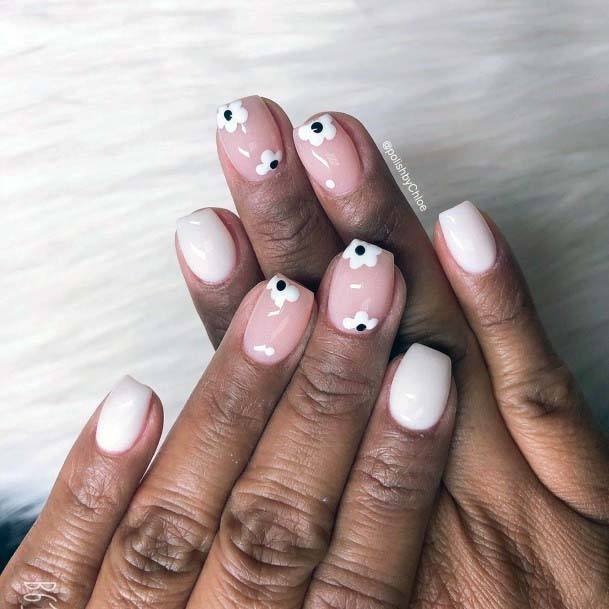 White blossoms on pink nails are a great way to style your pink nail polish in this design.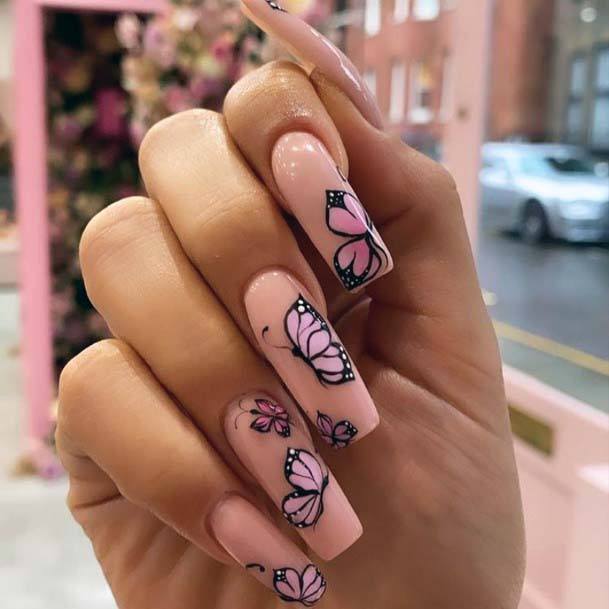 I love the winged butterflies on light pink nails that this design offers. It is visually stunning!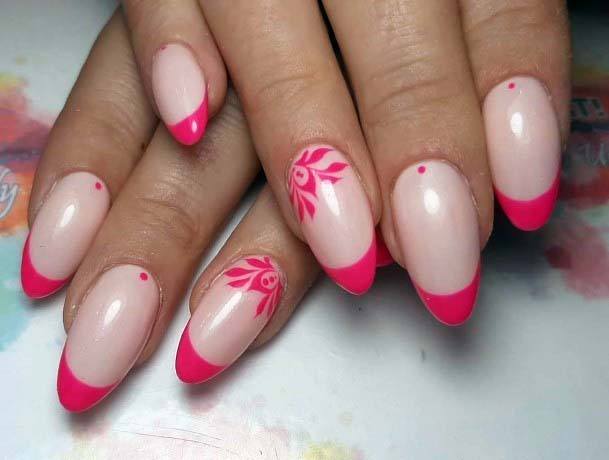 The velvet tips on this light pink design make this nail art design beautiful and a great all-around option.