It's practically a tradition in the beauty world to paint your nails pink to celebrate the start of Spring.
From delicate pale pinks and almost tan champagne pinks to pink lavender and queen pinks, it seems that the warmth of spring and light pastels of Easter always inspire the most lovely and delicate of pink nail trends.
This year, pearlescent pinks are all the rage, and it's obvious why. Pearlescent pigments and coatings create an optical effect on your nails that play with your perception of light, transparency, and color.
Pearlescent pink nails add a bit of shimmer and shine without being too ostentatious.
Pastel pink nails are an Easter must-have for beauty queens, regardless of the year. Neutral based light-toned pinks, like Mimi pink and piggy pink, and sweet pinks with hints of purple, like cotton candy and pink lace, are especially trendy.
Their classic, understated hues compliment the light and refreshing feeling of the spring season.
When spring turns to summer, the faded neutrals of pink spring nails tend to ramp up a notch reflect the hot and fiery atmosphere of summer. Strong vivid pinks like Mexican rose, or Mexican pink, paradise pink, and Barbie pink use more red tones to achieve this feeling of warmth and passion.
So we've gone over the many colors and hues that you might want to try for your next manicure, but what about shape and length? A general rule of thumb to go by is that your nails ought to consistently be longer than they are wide.
This makes your fingers appear longer and slimmer regardless of the pink you use.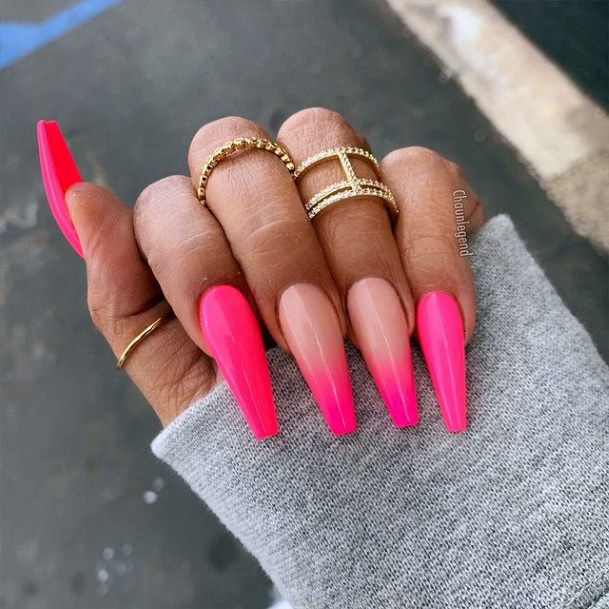 There's something so beautiful about an ombre fingernail style and this look showcases that well. In this case, bright hot pink is paired with a nude base, longer length nail, and a coffin style. It screams girly and summer time fun.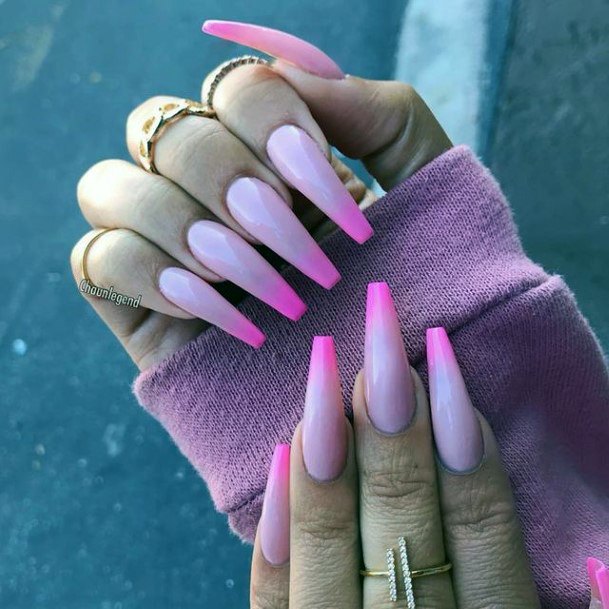 Is hot pink just a little too flashy for you? No problem, these long fingernails feature a soft pink base with a brighter French tip style. I love how incredibly beautiful and visually appealing this manicure style is.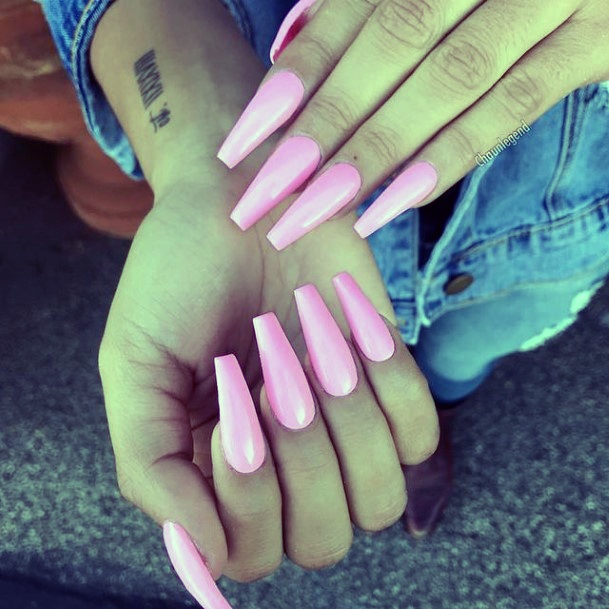 Even solid pink fingernails can be a stylish standout when you combine the feminine color with a long nail length. Solid colors are a favorite in my book and this look is no exception.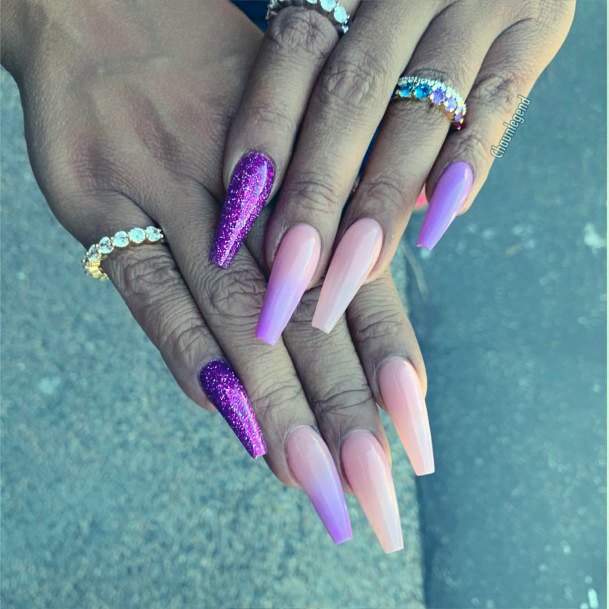 Combine pink and purple for a wonderful spring time look. Go beyond the realm of solid colors and opt for an ombre and glitter finish to add that wow factor. A long nail length makes this look really pop with ease.