Many people overlook these for more intricate designs, but that doesn't mean that they're any less amazing than the more complex designs.
These tattoos look great, and they can be customized to your liking! You can choose the colors and even find a tattoo artist that can help you create your own custom design!
These tattoos represent creativity and simplicity. These designs use negative space to create a certain shape or design, which makes them great choices if you have an interest in creating your own designs as well as appreciating artwork in general.
Negative space tattoos are for people who like to look for different ways to express their personality and those who are looking for more intricate designs. These designs are also great because they're often customized based on your tastes. They're also great because these tattoos can be made in any style that you prefer.
You can have this tattooed on any part of your body, in different sizes, and with whatever color scheme you prefer. Be sure to enjoy the beauty of these negative space tattoos because they can be pretty intricate and beautiful. You can get this done as a tattoo that's part of a set, or you can get one done on its own.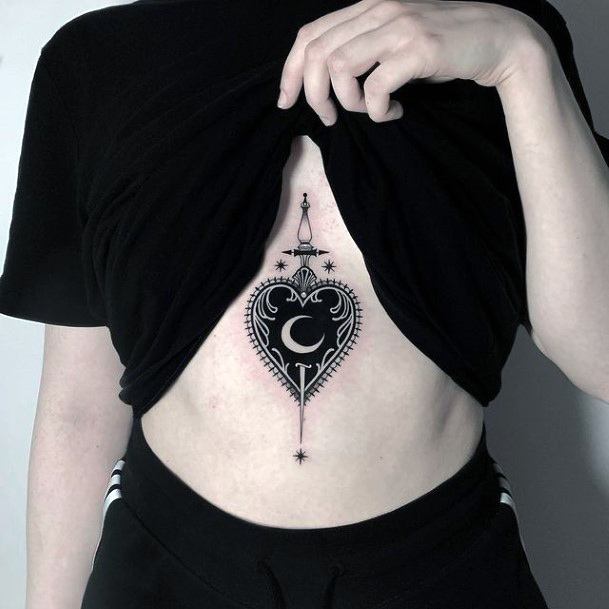 Check out this mystical black ink heart and dagger female tattoo with a negative space crescent moon design. I love the chest and stomach placement as much as I do the ornate details found on the heart border and three pointed stars. The handle of the dagger is neatly shaded in a gradient design while the blackwork heart really captures your immediate attention.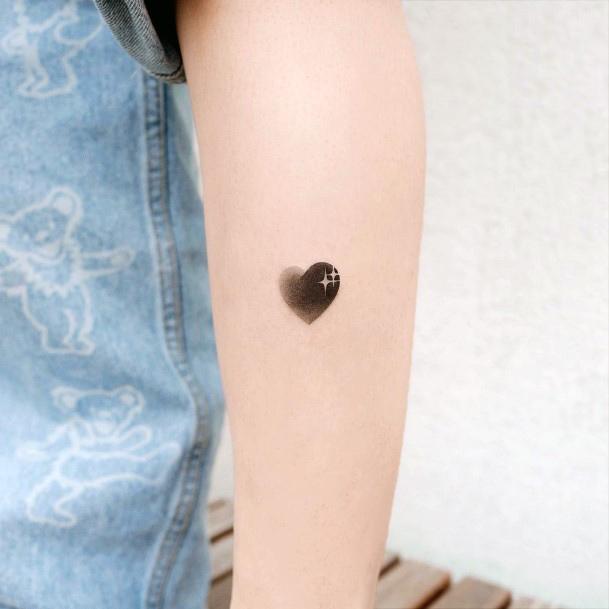 Here's another fun, small but highly detailed negative space heart tattoo. The small shape features two wonderful negative space stars alongside a very finely dotted gradient pattern on the left side of the heart. Placed on the leg, this unique minimalistic design could easily work just as well on the arms, chest or wrist.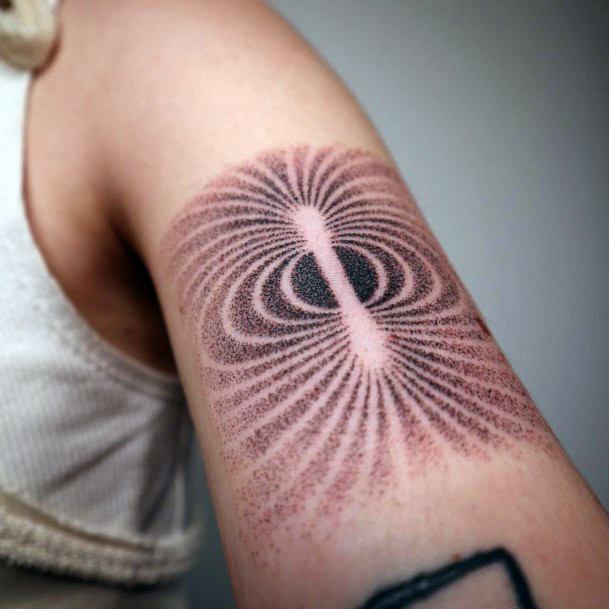 This female arm tattoo reminds me of a magnetic field that's invisible to the eye until you scatter fine metal particles across a flat sheet. The artist has beautifully captured the curving lines with the use of a negative space design and countless black ink dots. While more detailed and a medium size piece of body art, one can only wonder the meaning behind this design.
If you love wrist tattoos, then I'm sure you're going to fall in love with this super cute negative space star and heart combination. A solid black ink can be found at the top of the heart, while a lighter grey gradient can be seen at the bottom. Note the unique number of stars as well as the placement of the stars. If you want to get creative you could choose to include other symbols or common objects into the heart for a more unique and personal meaning.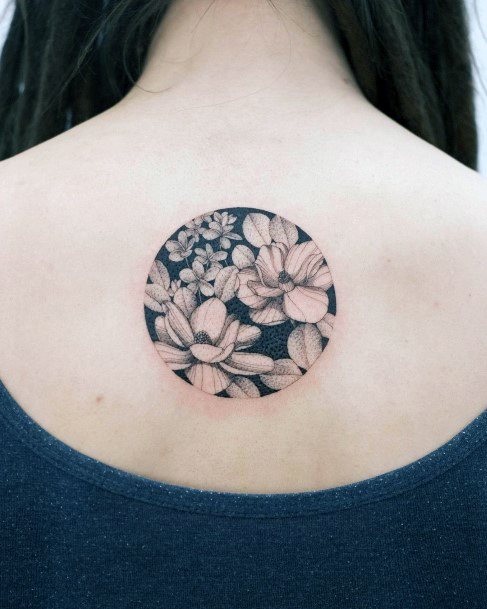 I love this feminine negative space circle tattoo found on the upper back. The floral design is not only beautiful but also offers plenty of depth with the unique flower arrangement. Note how the circular design cuts off the edges of the flowers for a neat, more modern look. A blackwork background gives this particular design ample amount of pop, while shaded flower petals add lots of eye-capturing interest.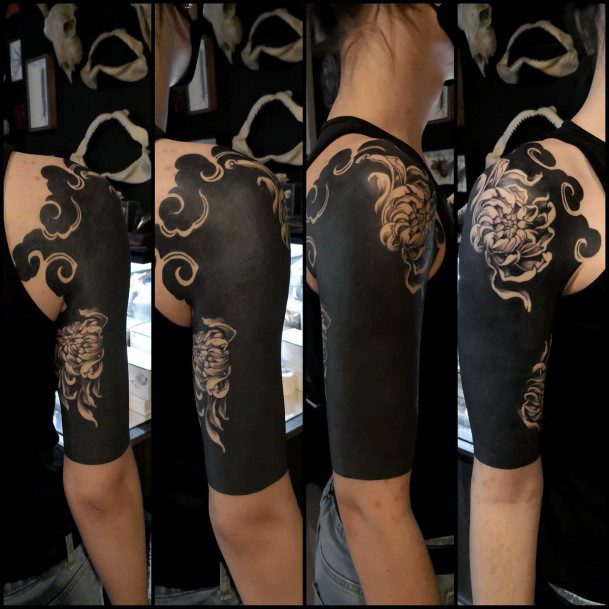 For cover up tattoos, the braver you are the bolder you can go. Here's a perfect example of how to incorporate blackwork designs with negative space styles. Though, truth be told, you don't need a bad tattoo in order to get a design like this; this sleeve on its own is a beautiful piece for any woman. I like how this half sleeve has incorporated a cloud like detail alongside the flower around the curve of the shoulders.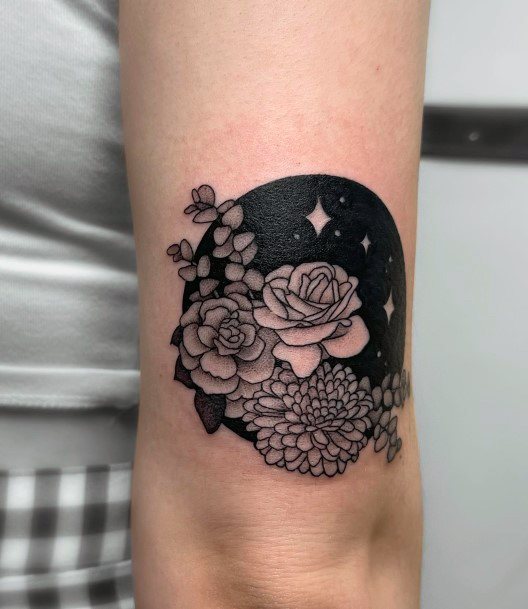 Calling all succulent and night sky lovers, this tricep tattoo is a real beauty. A fun floral arrangement takes the center stage in the circle with petals branching outwards. A negative space sky features large stars alongside tiny dots, perhaps planets. I find this negative space design to be incredibly feminine, beautiful and just downright awesome.