Ombre is a specific style of nail design combining 2 or more colors in a smooth gradient.
Ombre nails are the most unique ways of highlighting basic manicure style without having to have an extravagant nail design through its gradient glory.
Ombre nails are absolutely gorgeous and tend to attract a lot of attention to your lovely nails.
The ombre summer nail style has become widely popular in the beauty world lately – from a fresh take on the French manicure to bold and bright pops of vibrant colors.
All the little details of creating the perfect gradient of tones between colors require close attention.
Ombre nails are known to be one of the complicated nail styles and can be a little more expensive than other nail styles.
While you can technically do-it-yourself, this nail style is best applied by a careful and patient nail artist. The application of ombre design cannot be rushed. It takes a professional nail artist to apply and blend the colors to perfection.
You can try it at home, but for a perfect result, you should leave it to the pros and head to a nail salon. From sunset explosions to monochromatic fades – the possibilities with ombre summer nail designs are endless! It all requires patience and steady hands to produce that precise look. Ombre summer nails can be in different tones and colors, lengths, etc. For the most versatility, choose colors for your ombre design that go nicely with the colors of clothes you wear most often.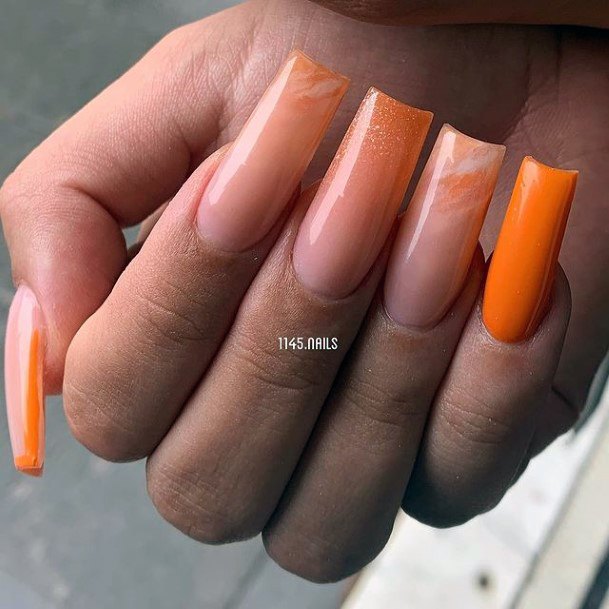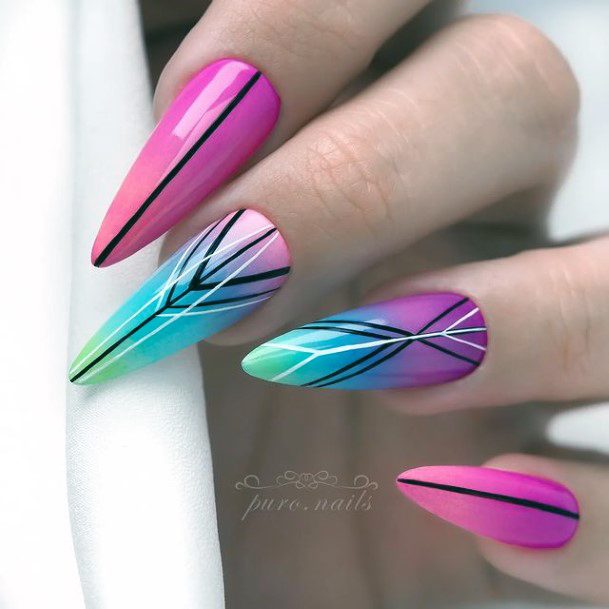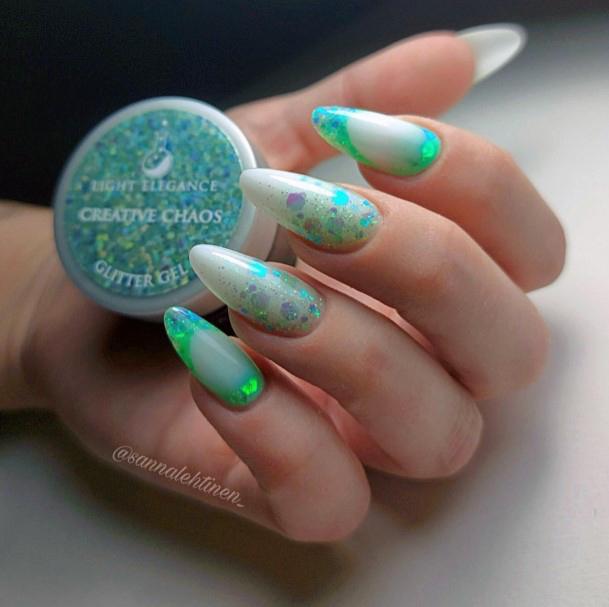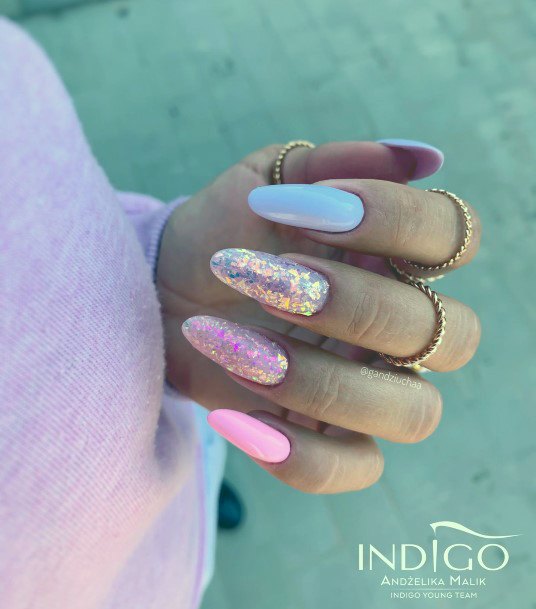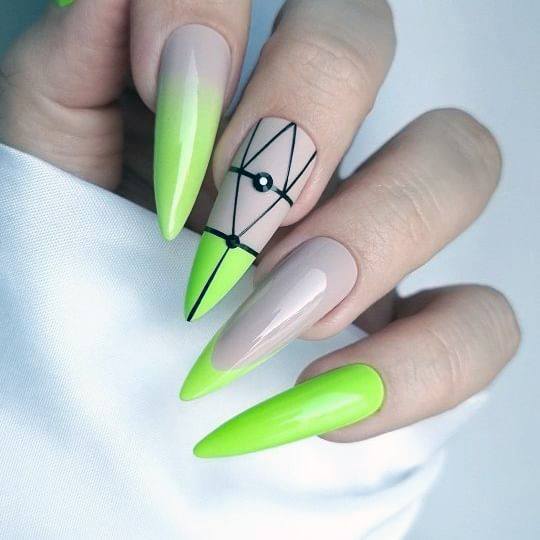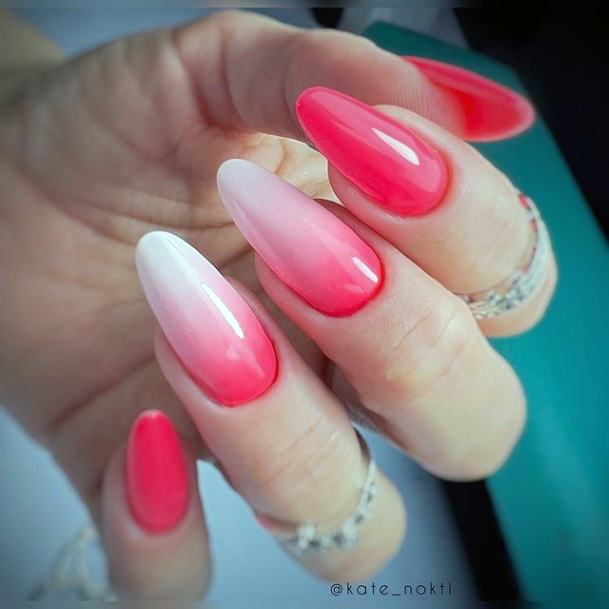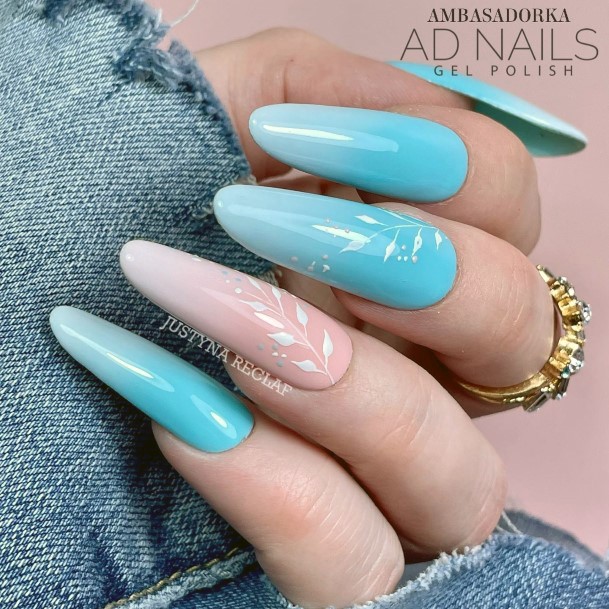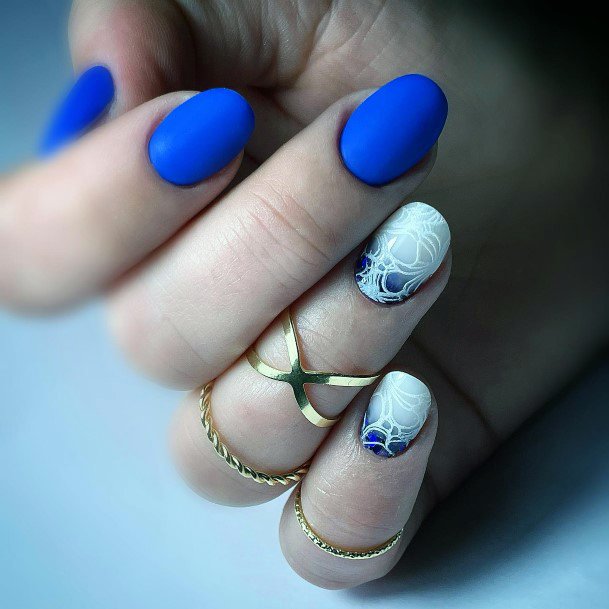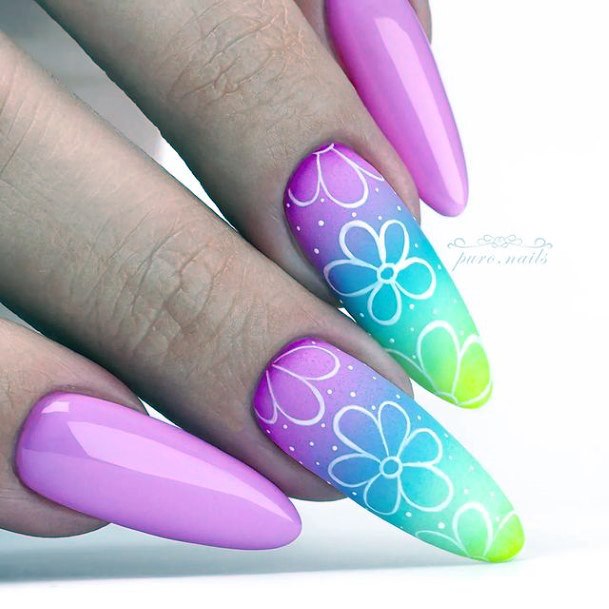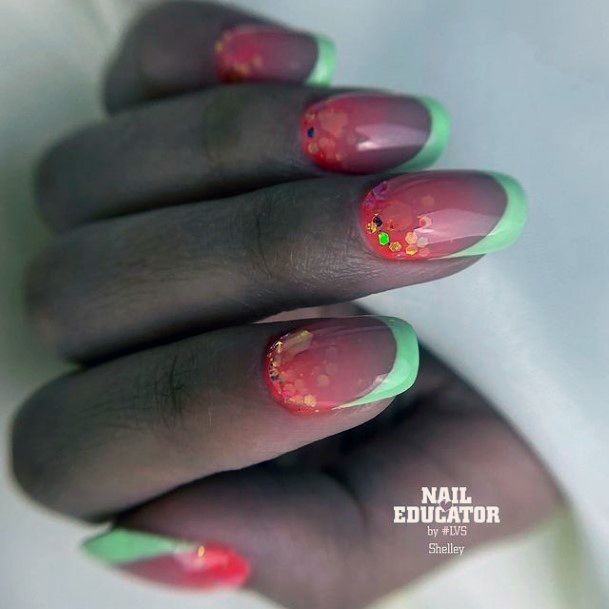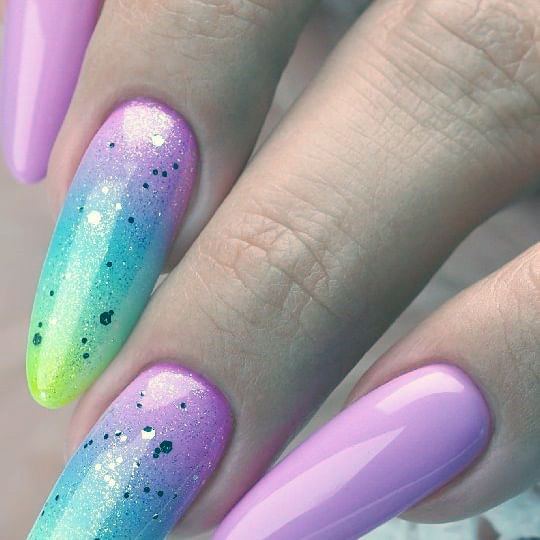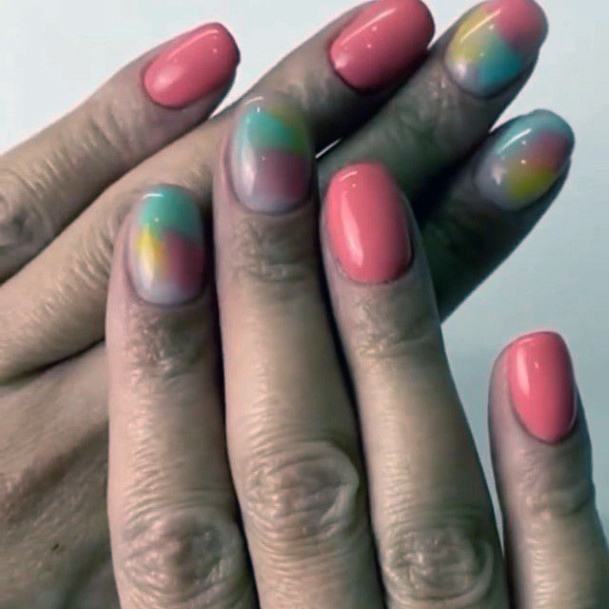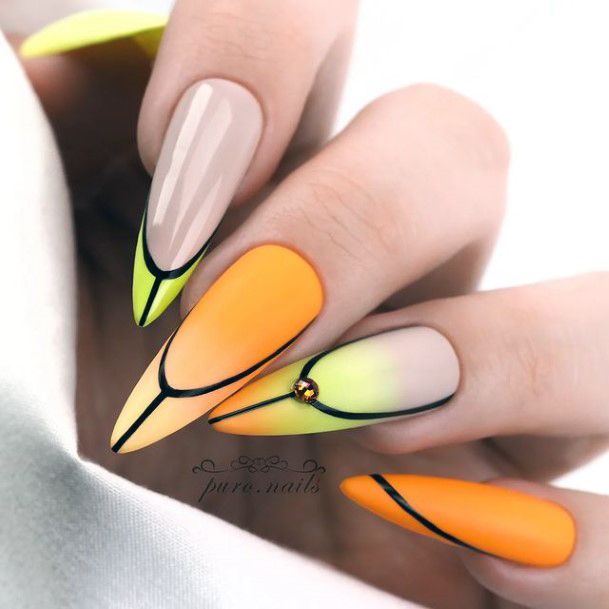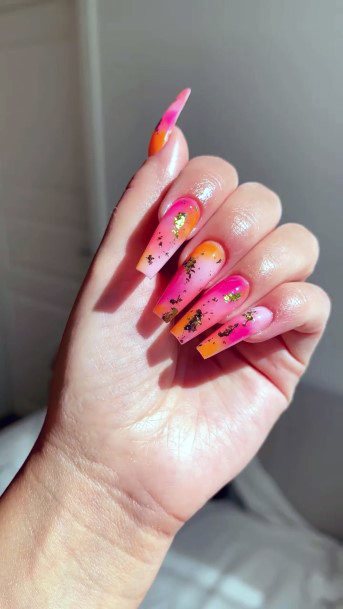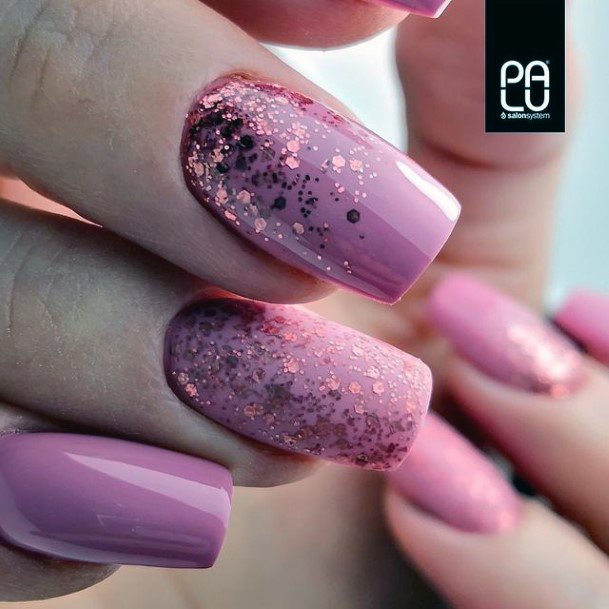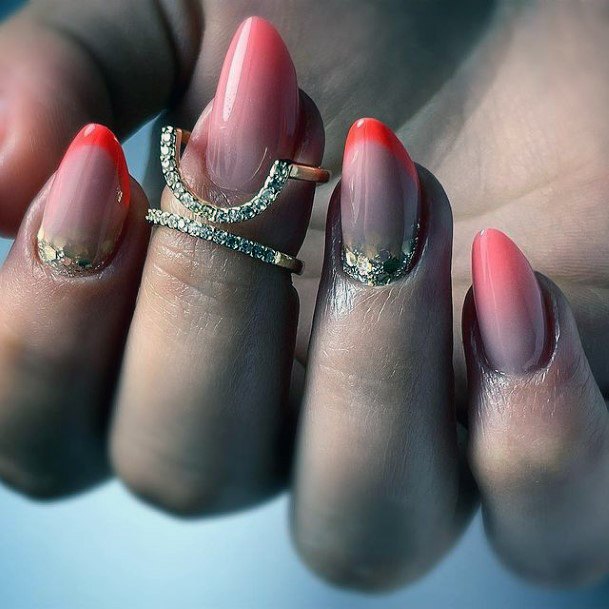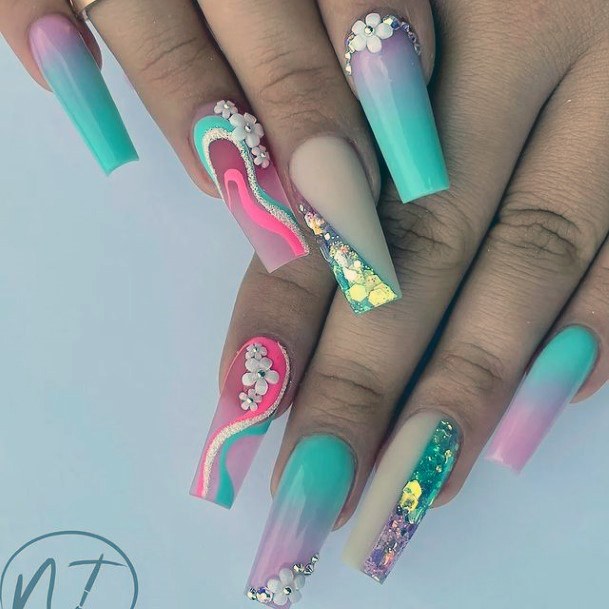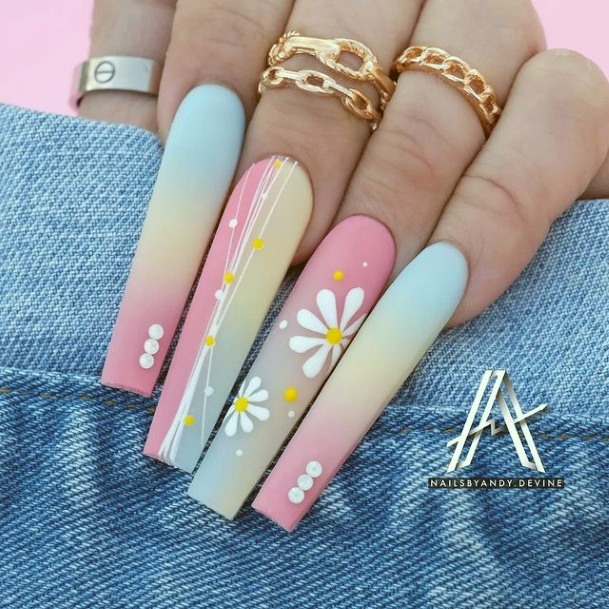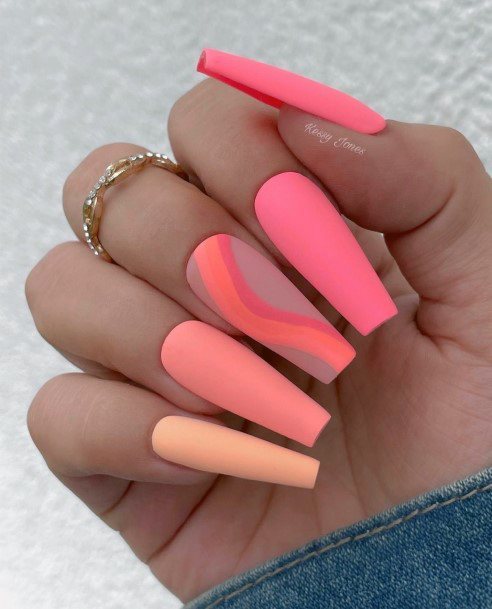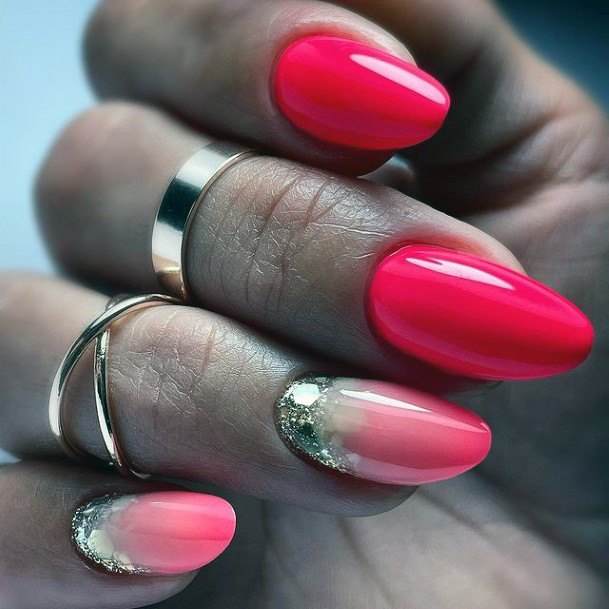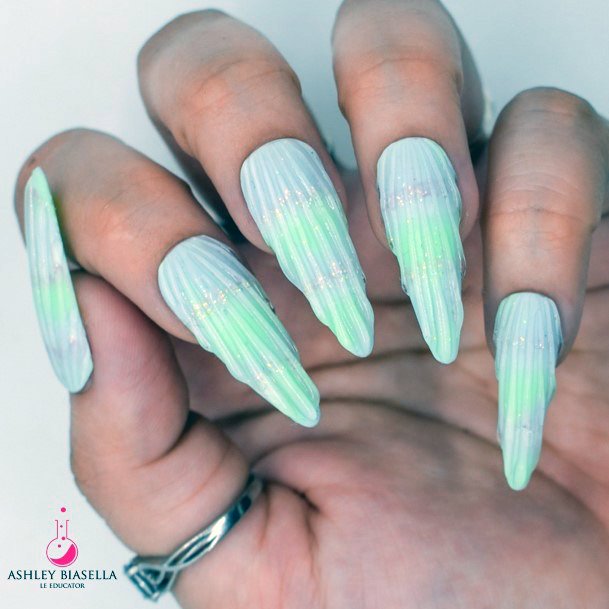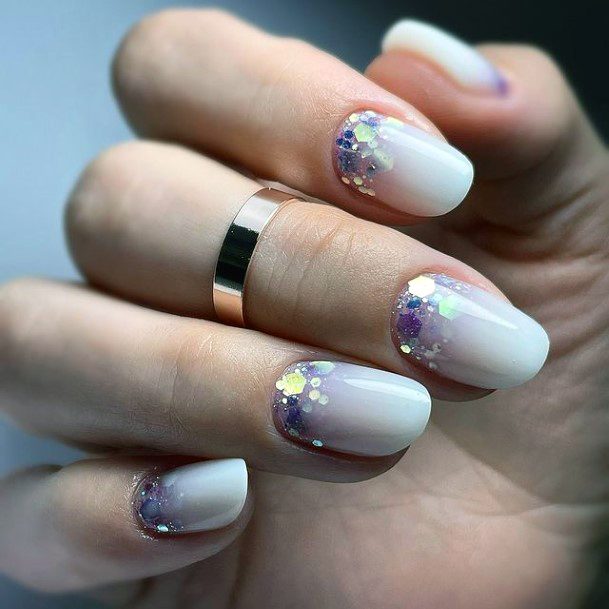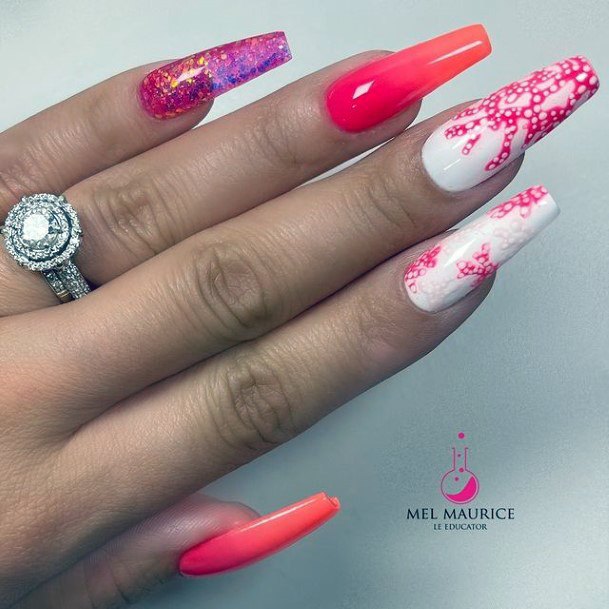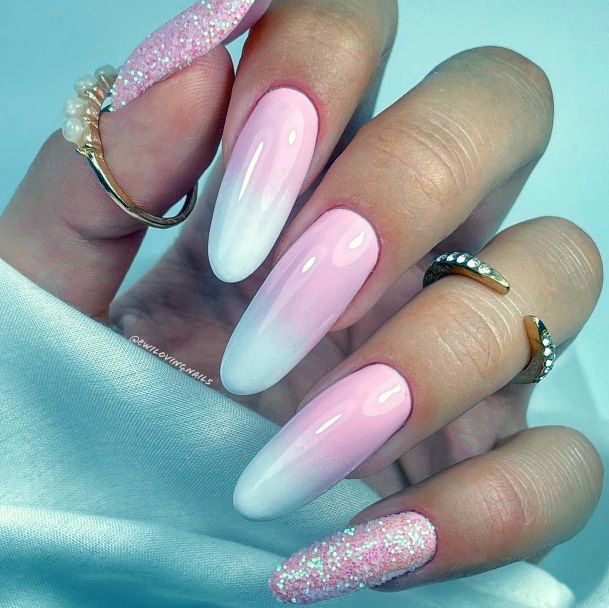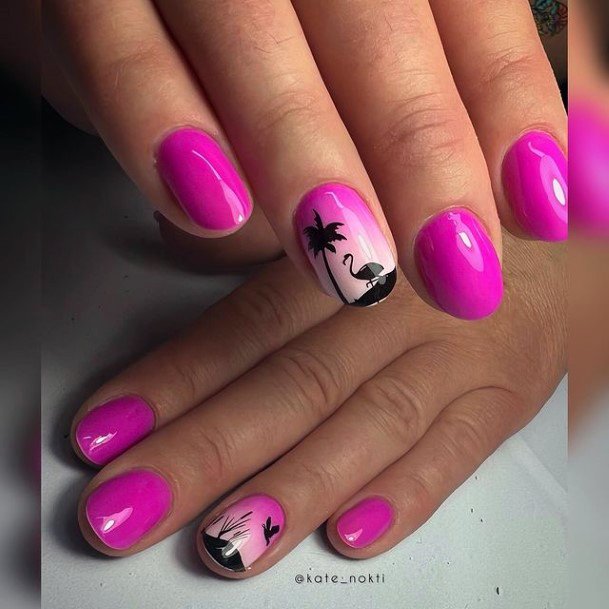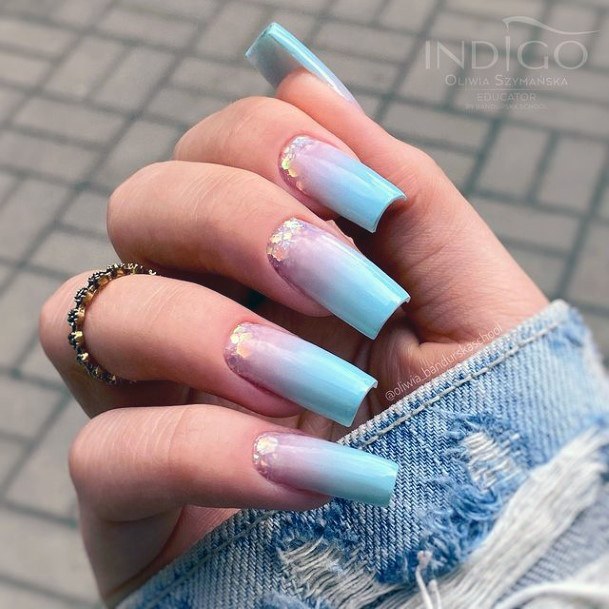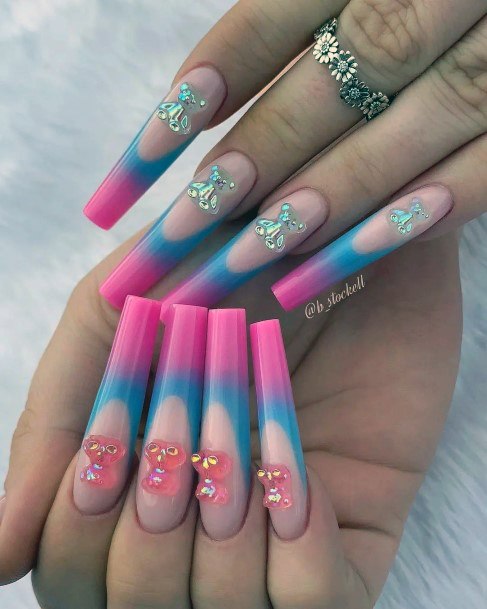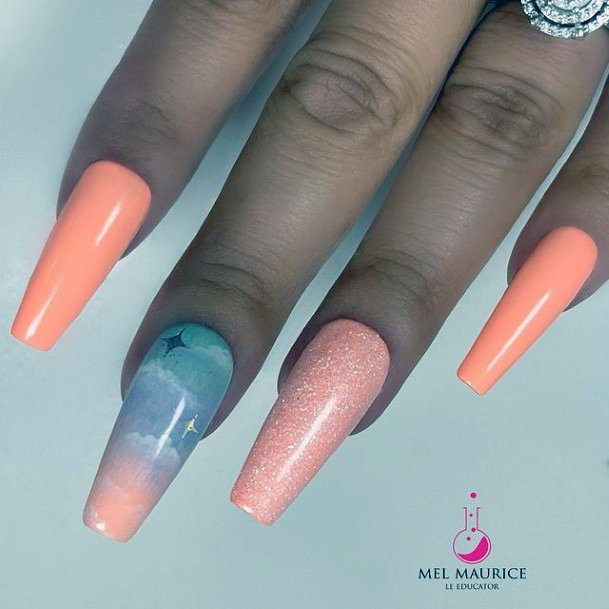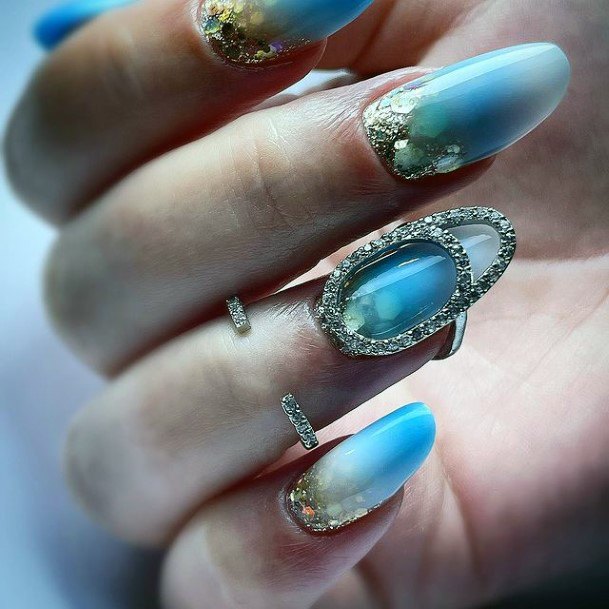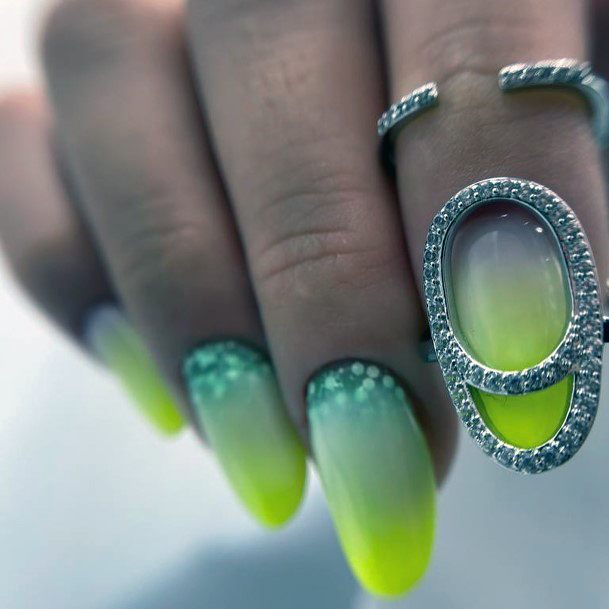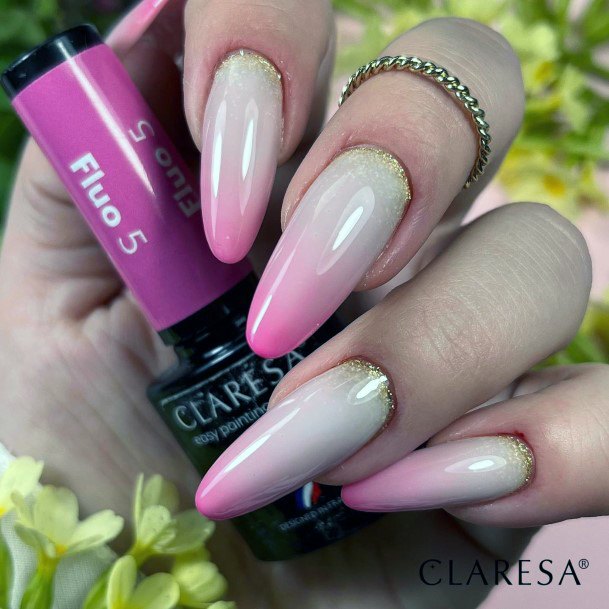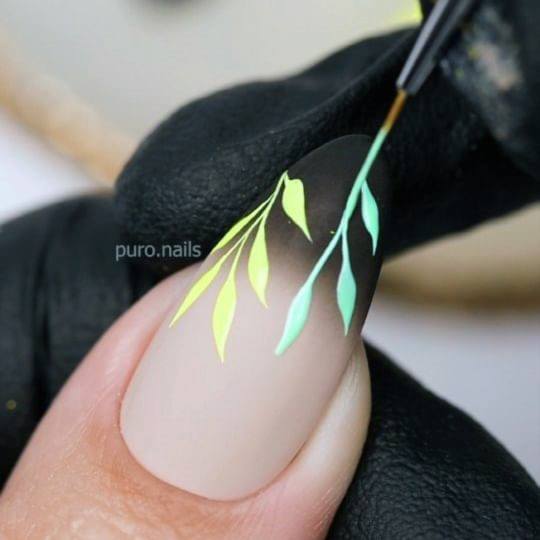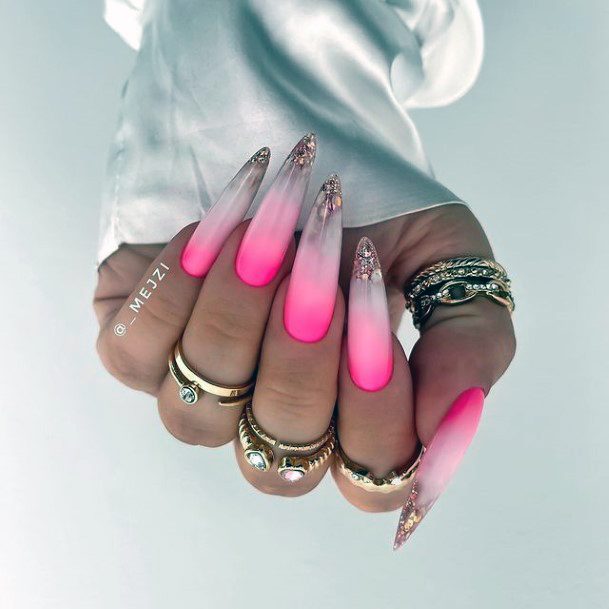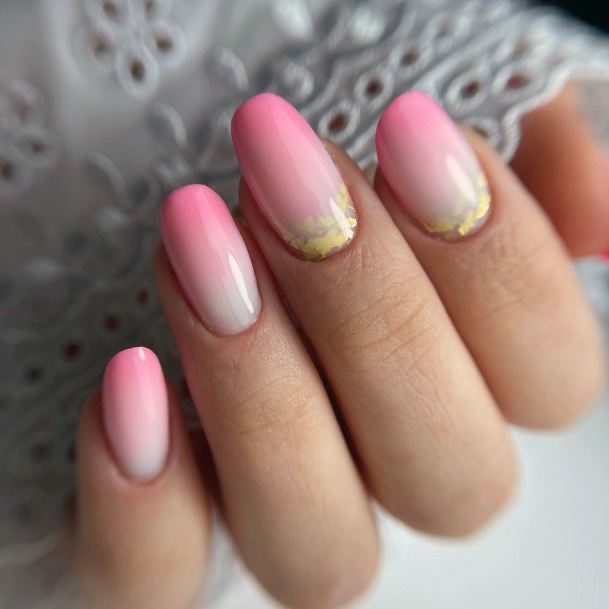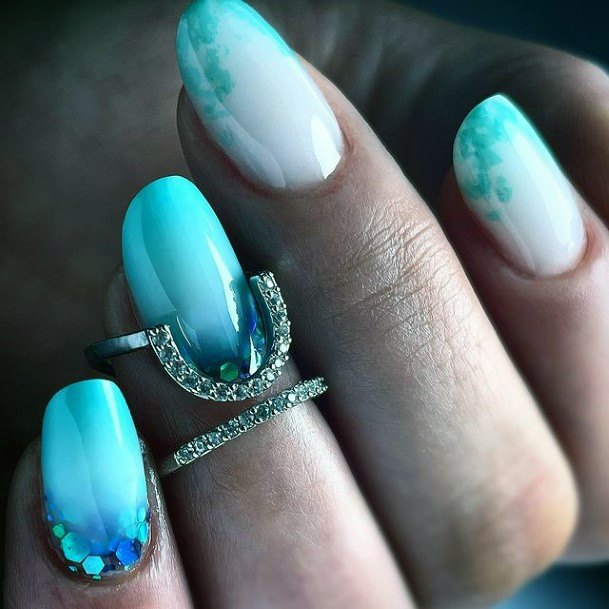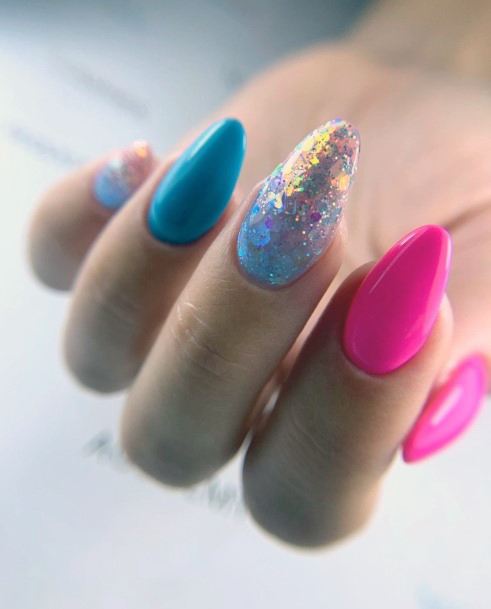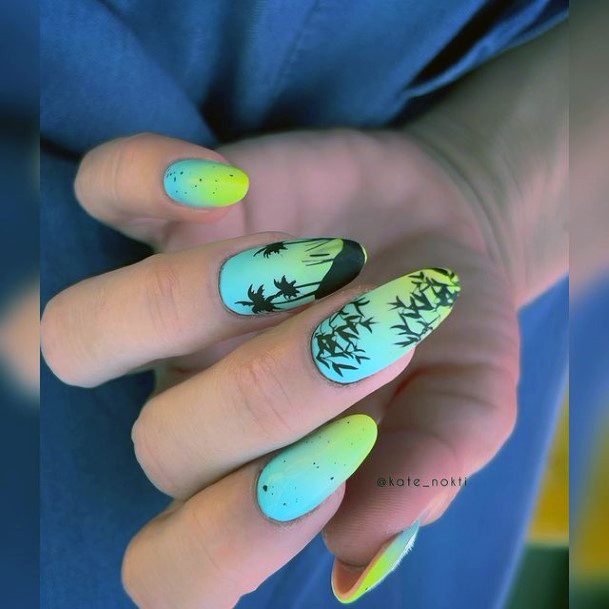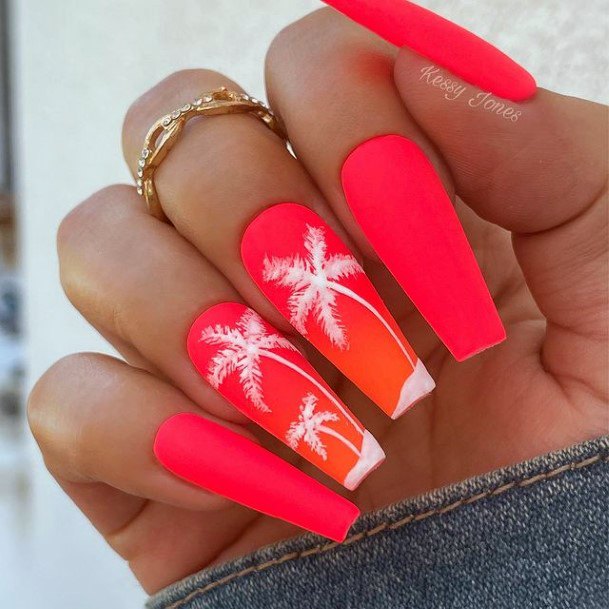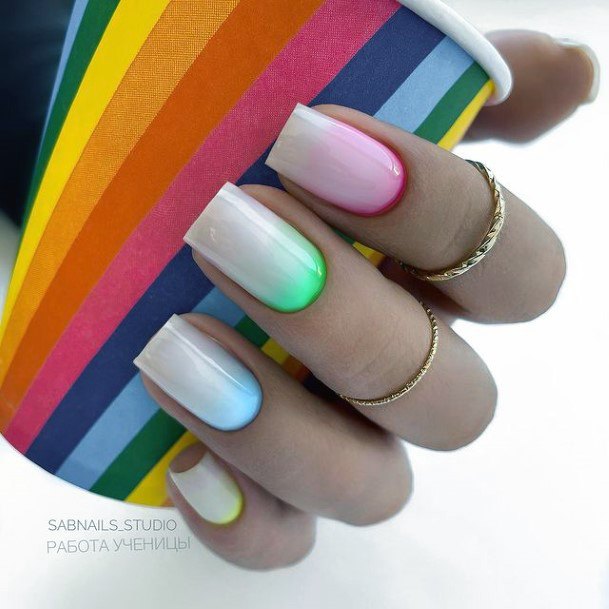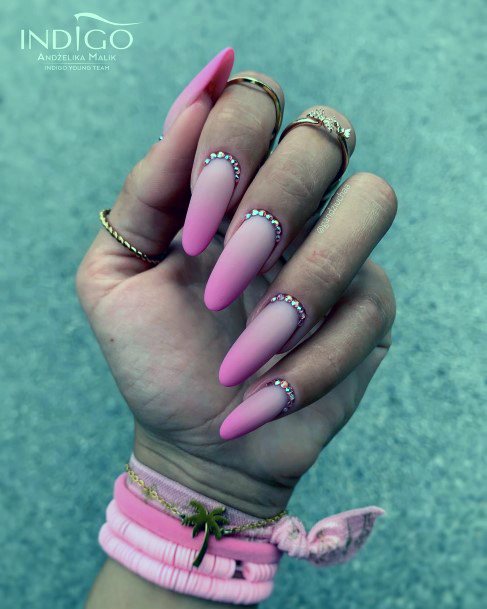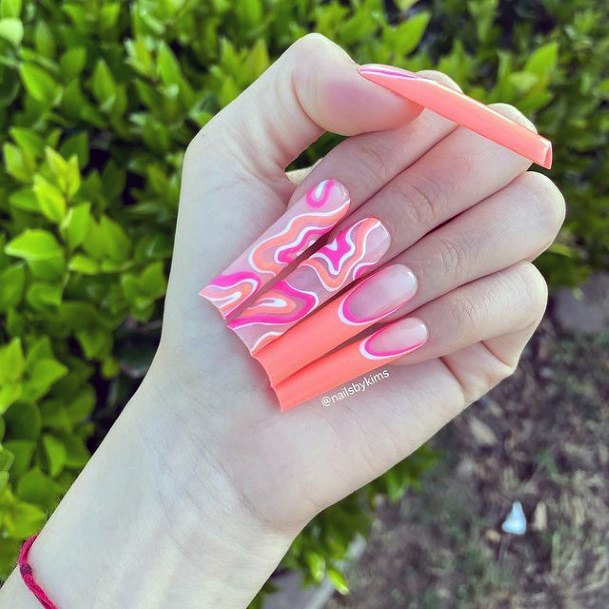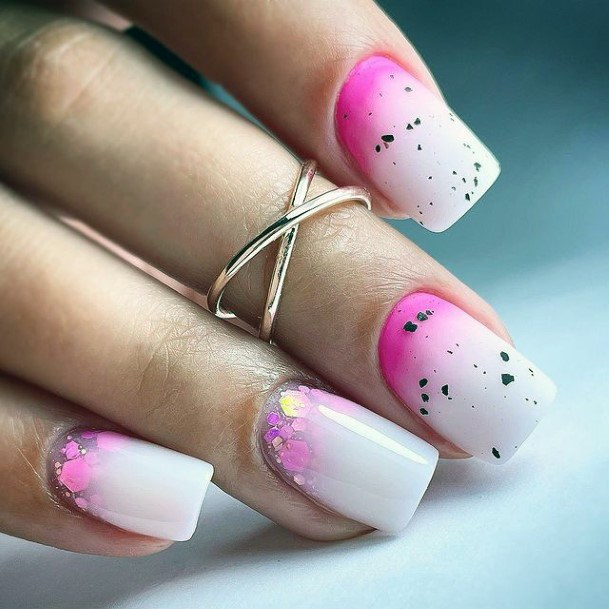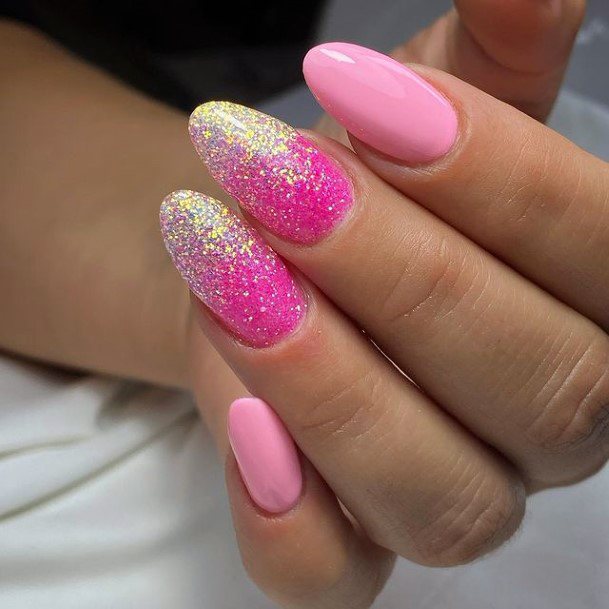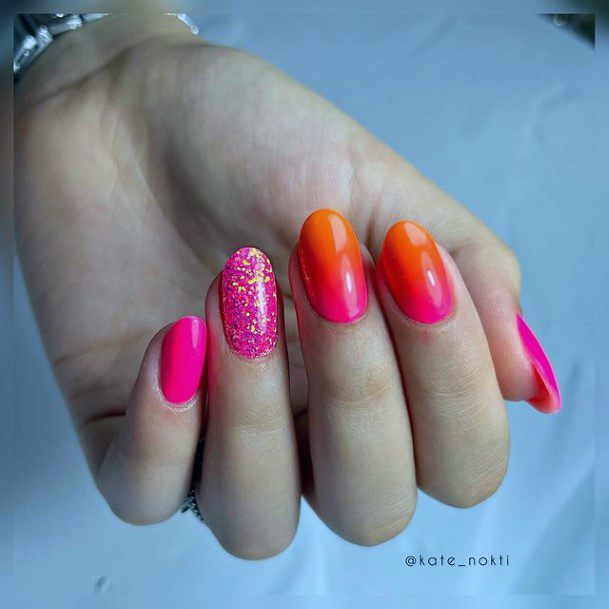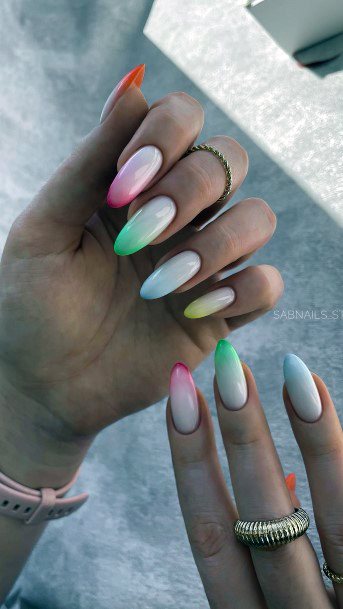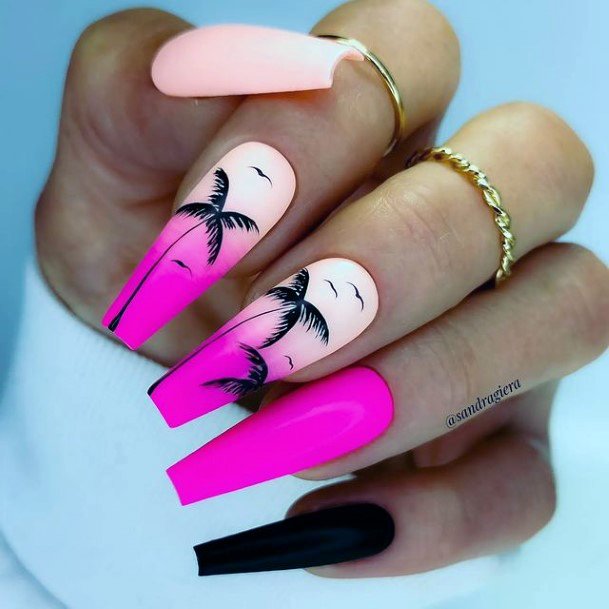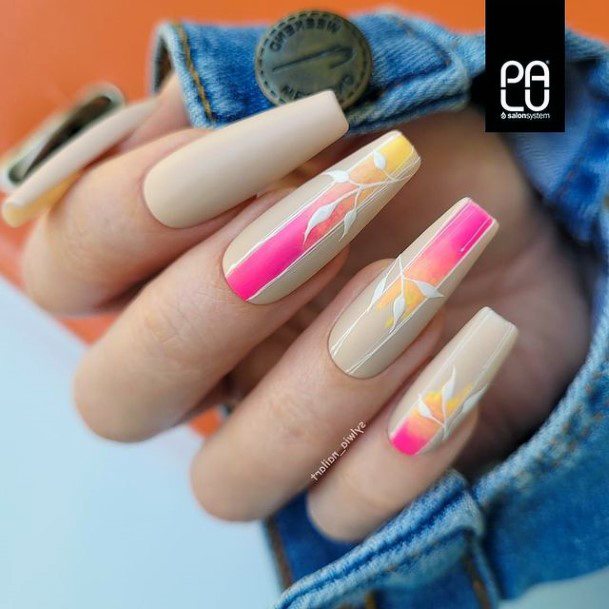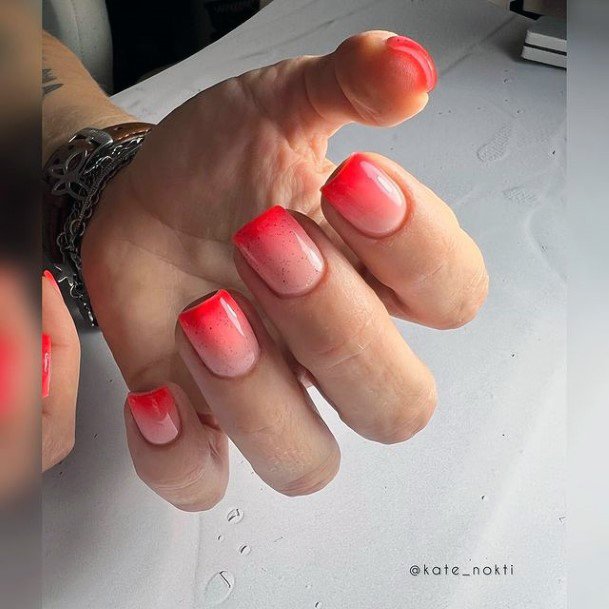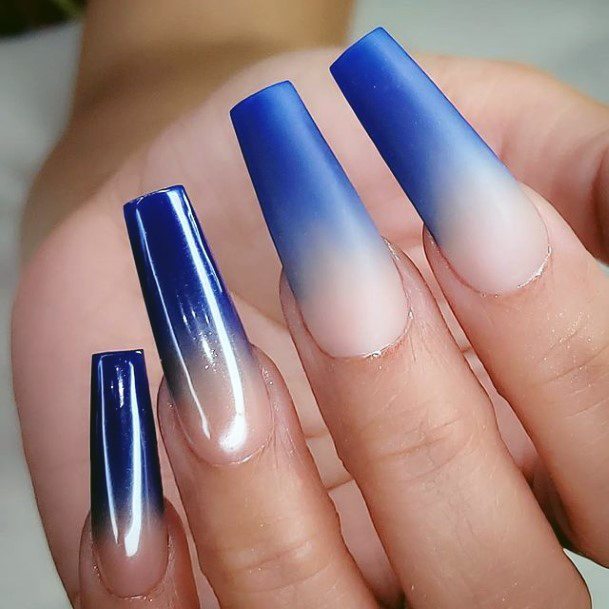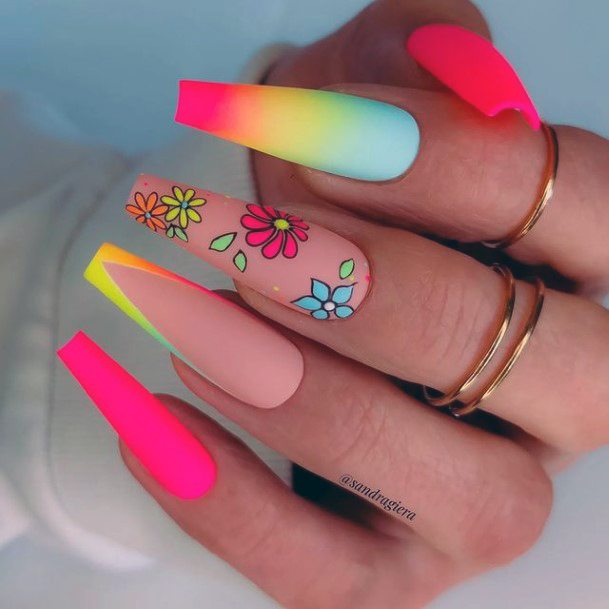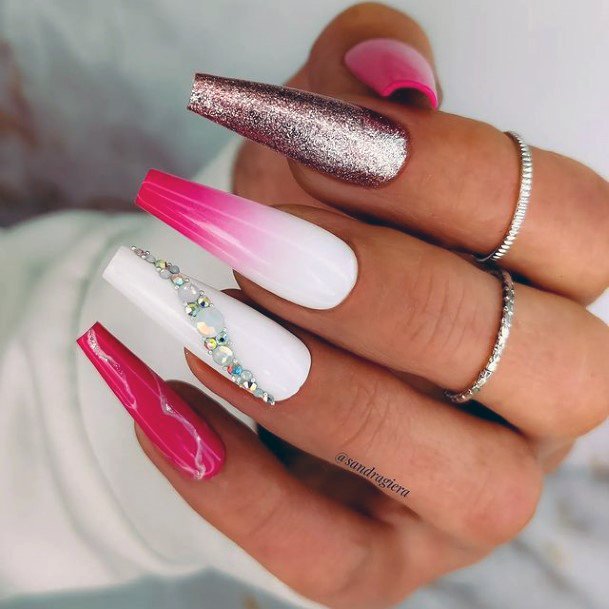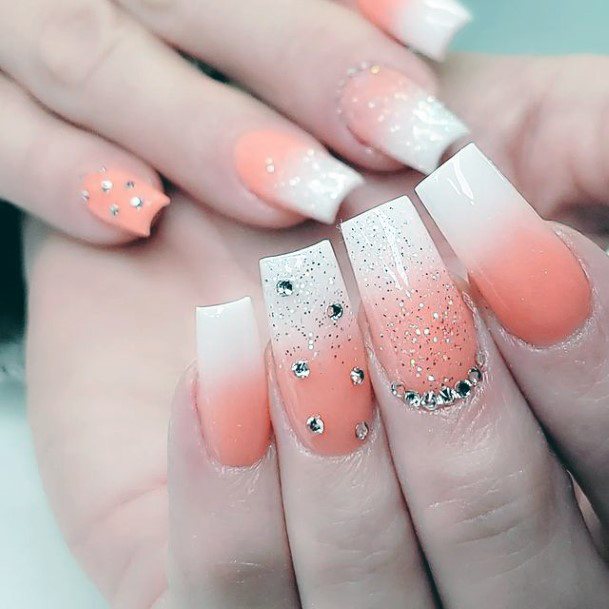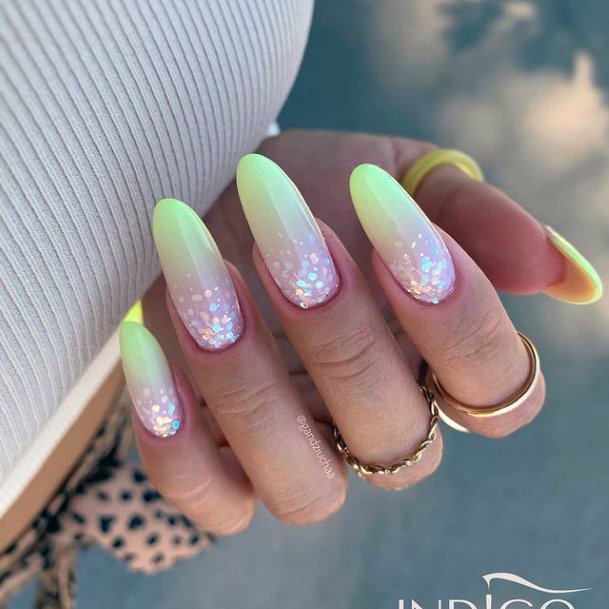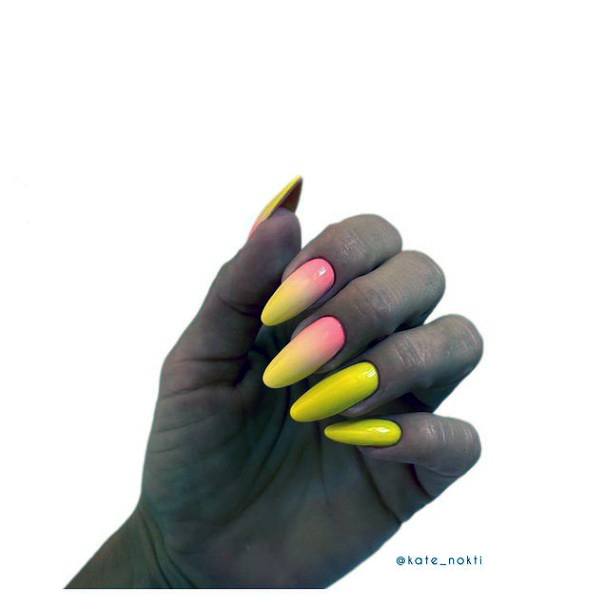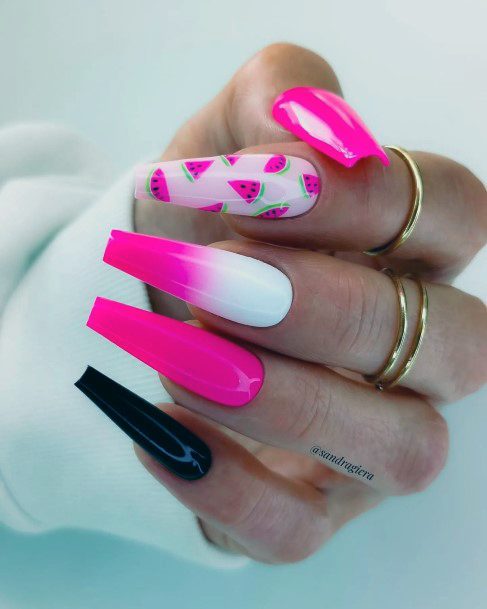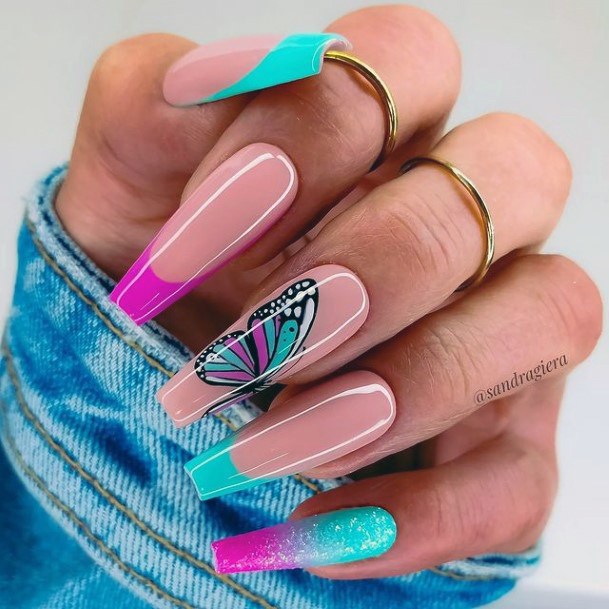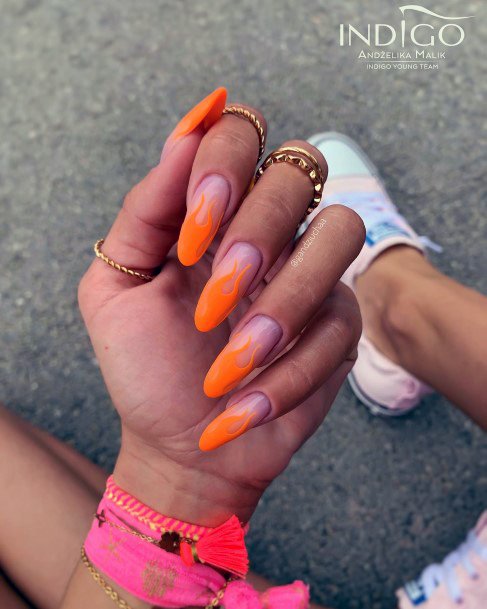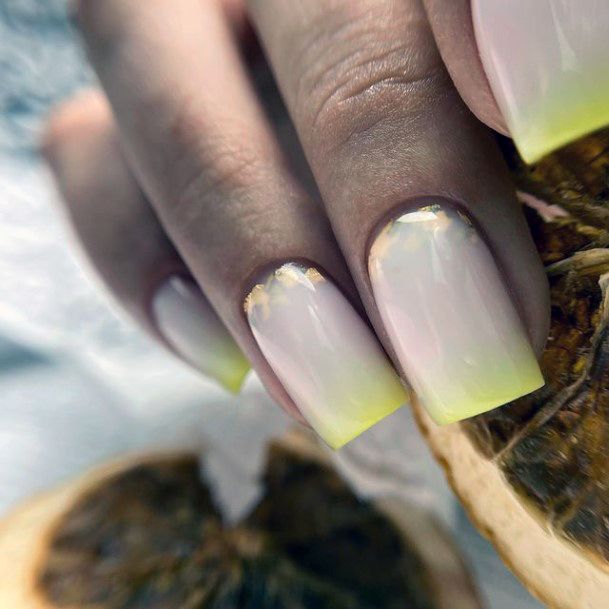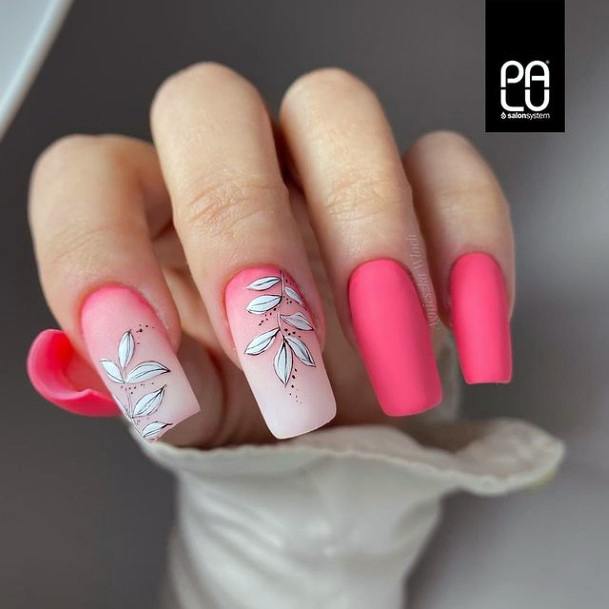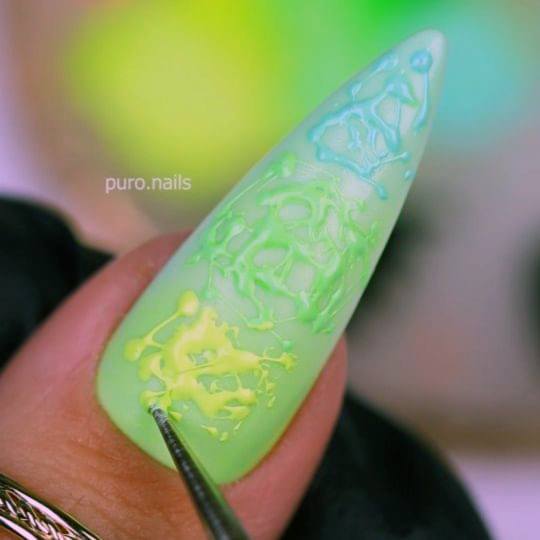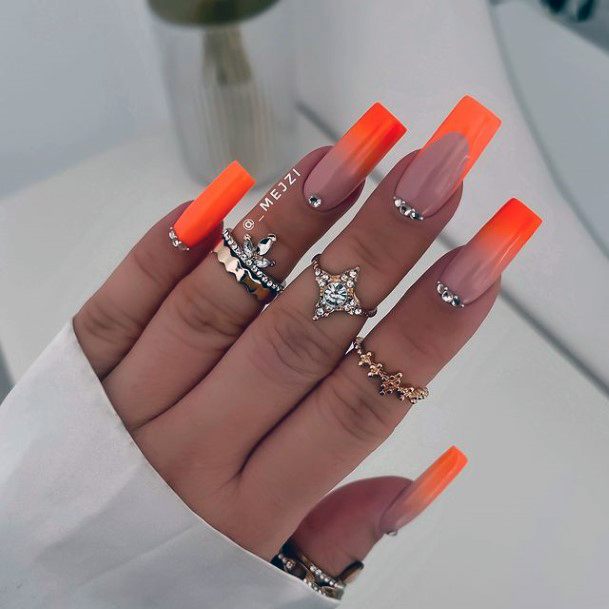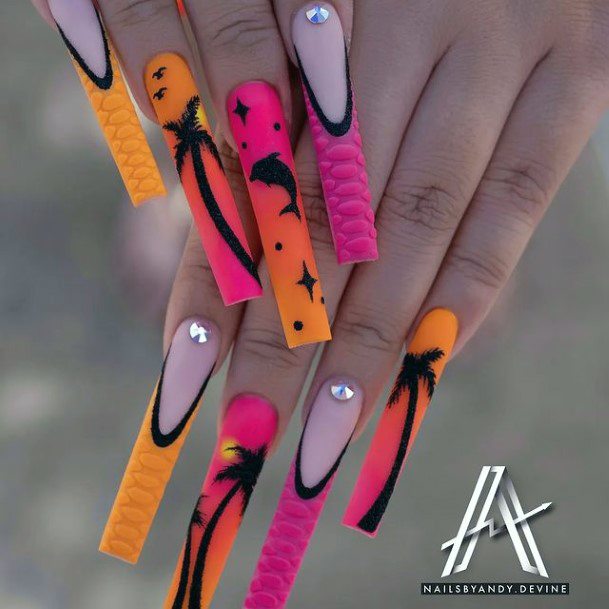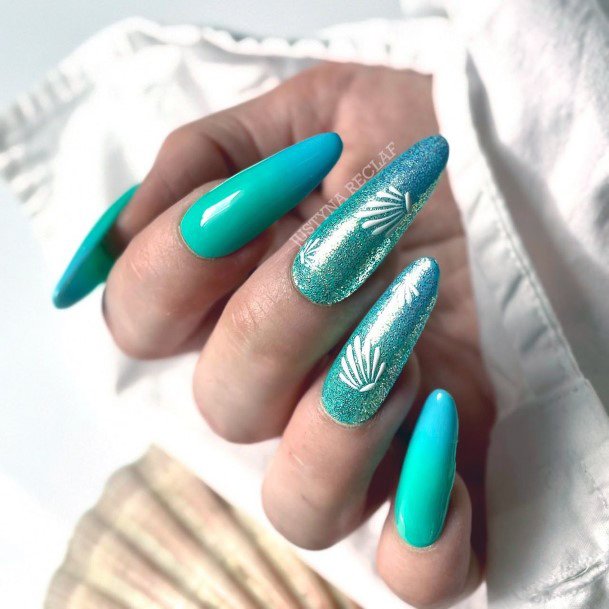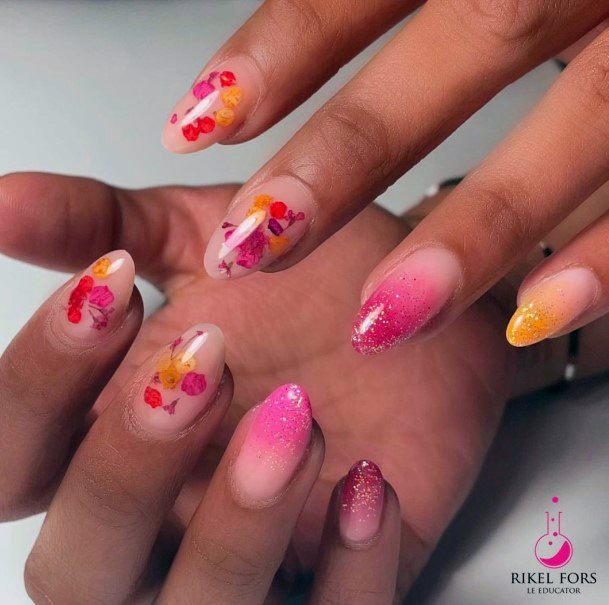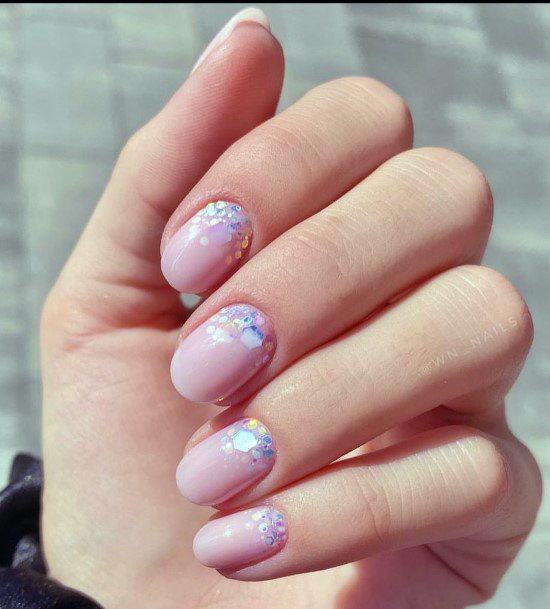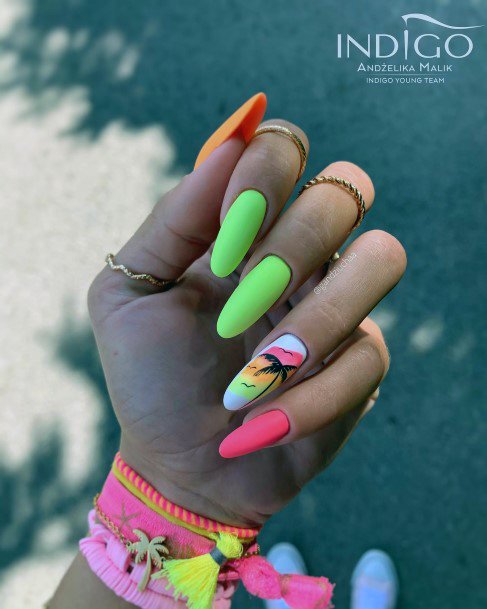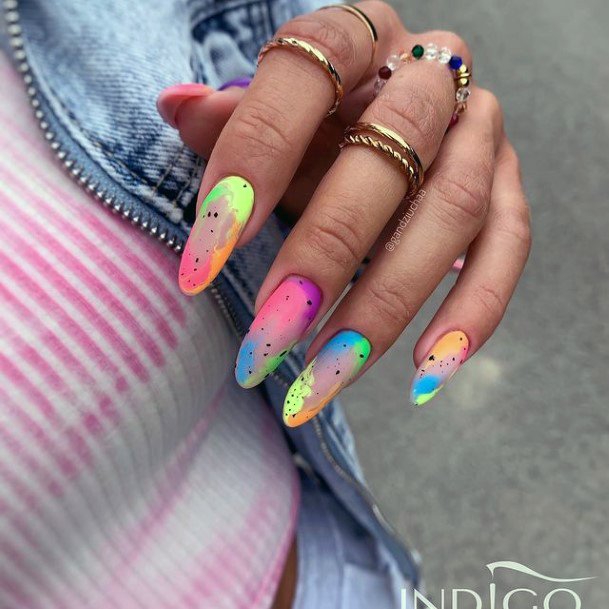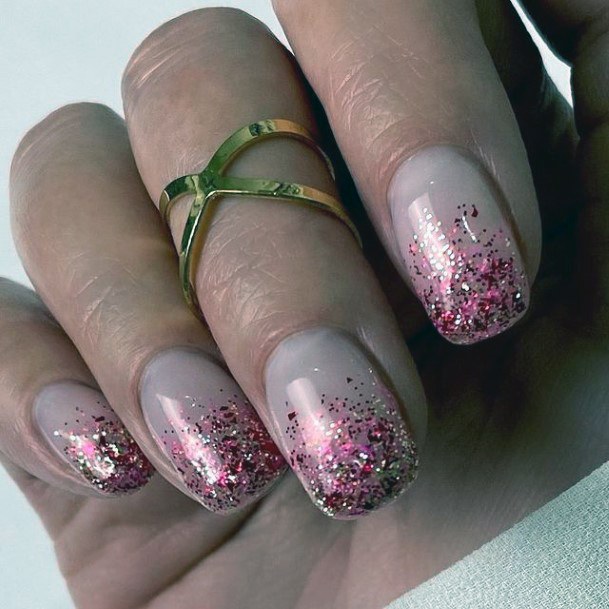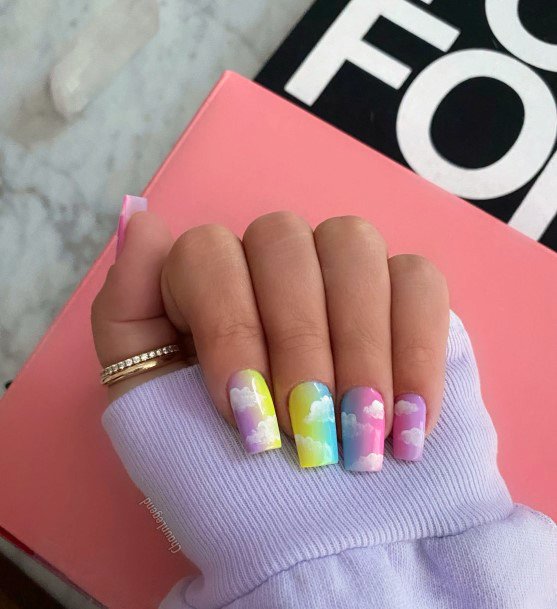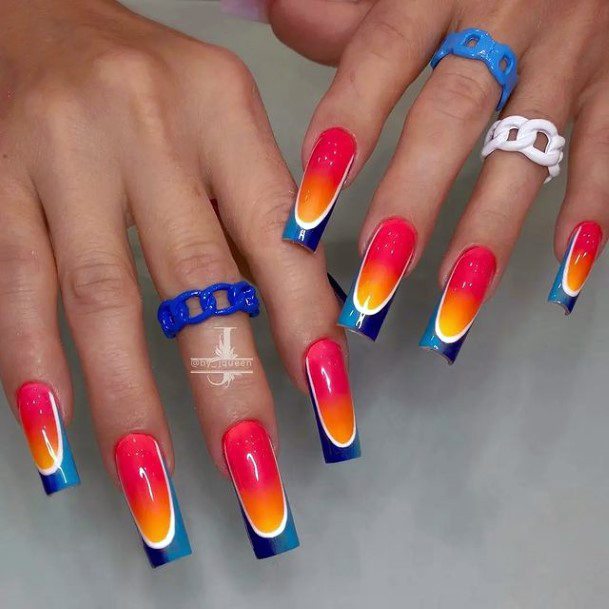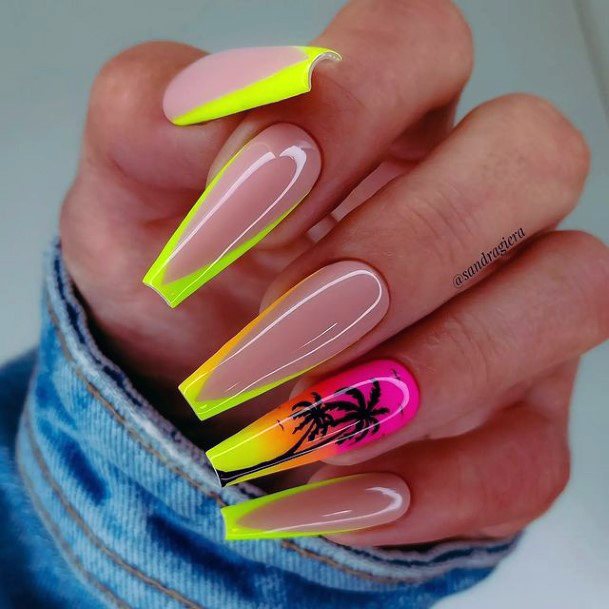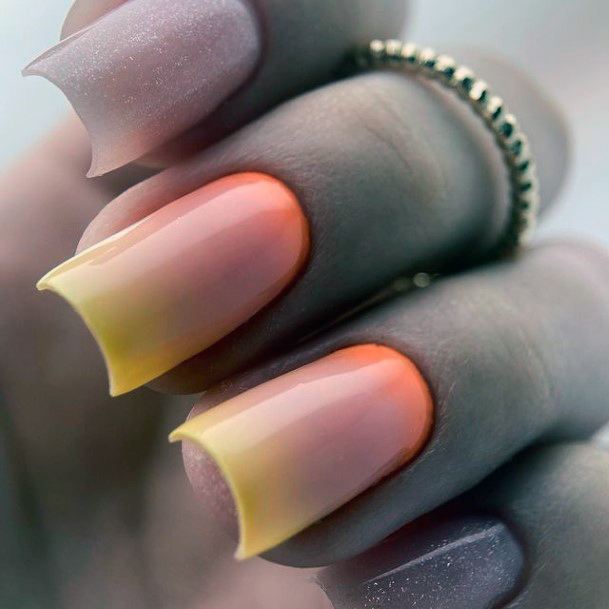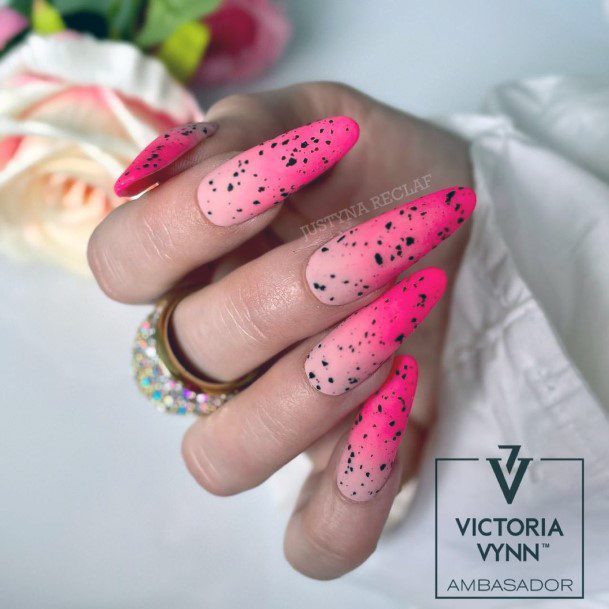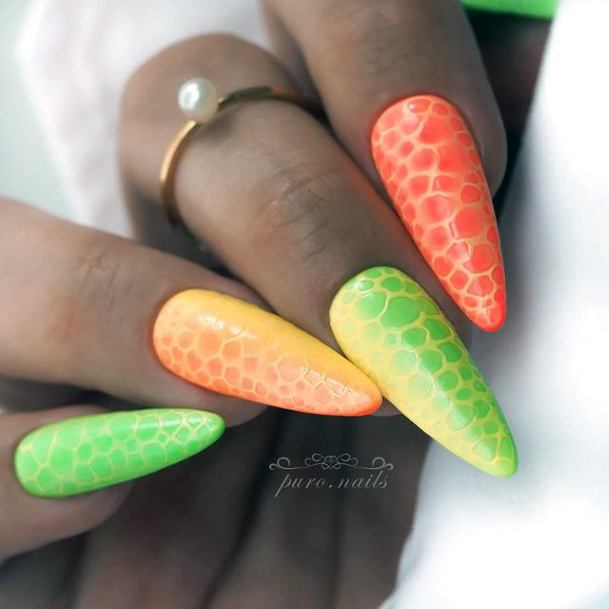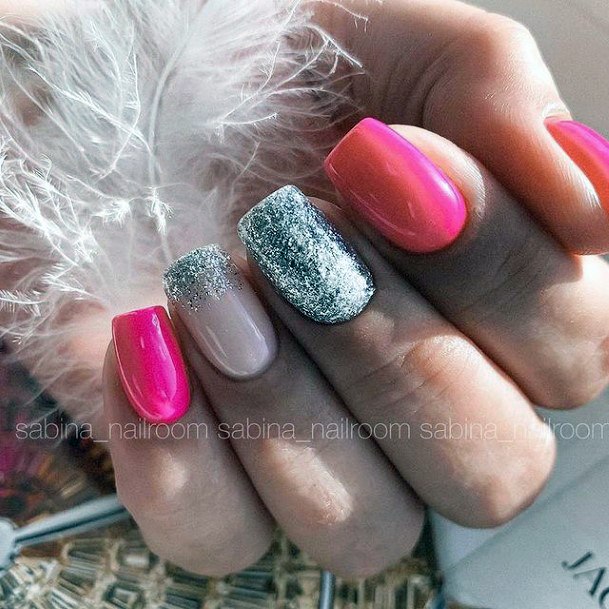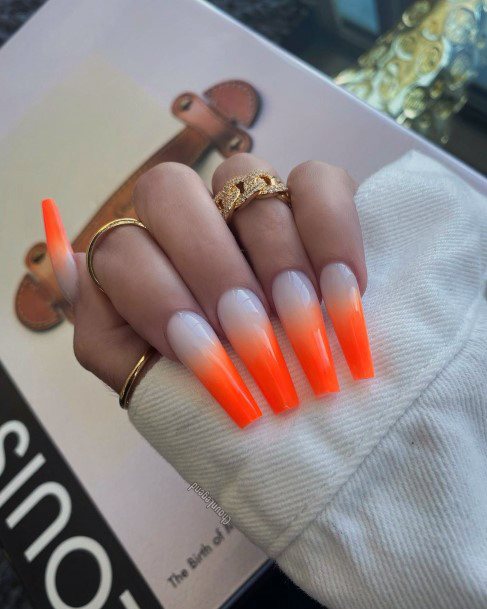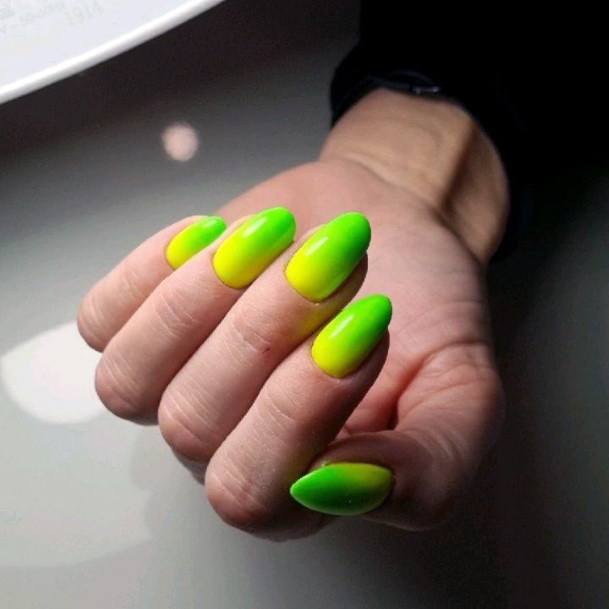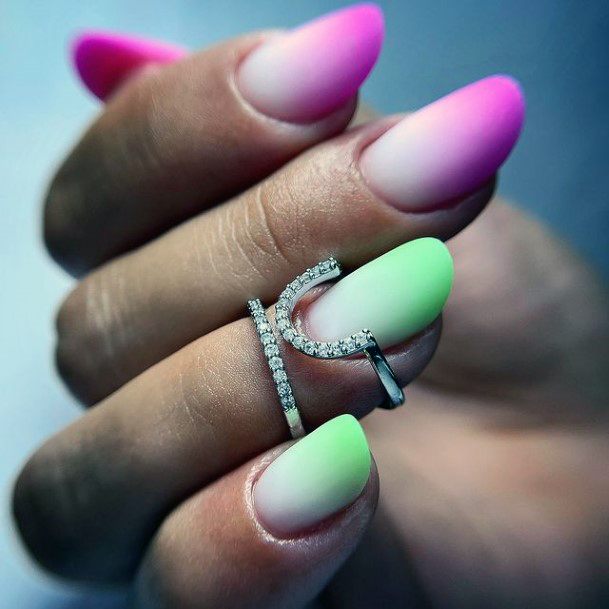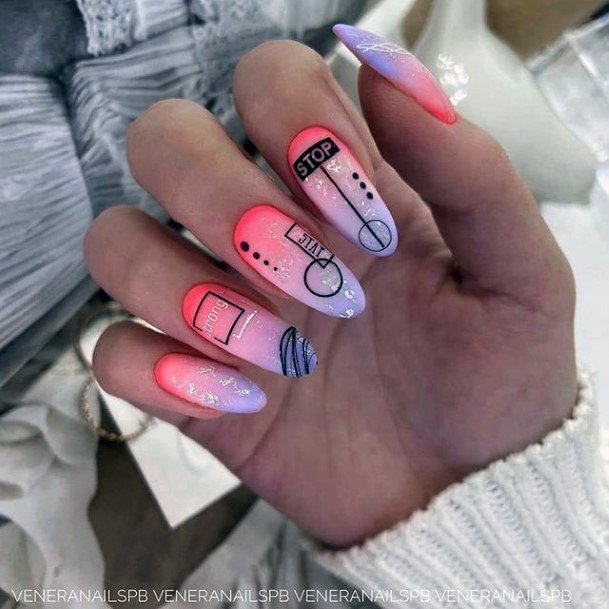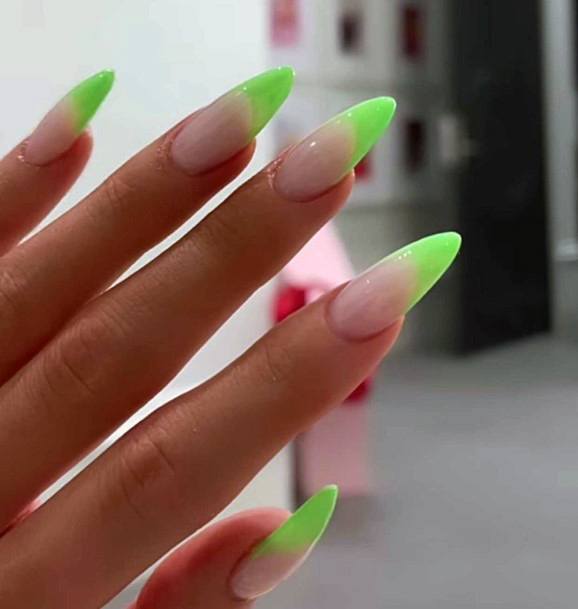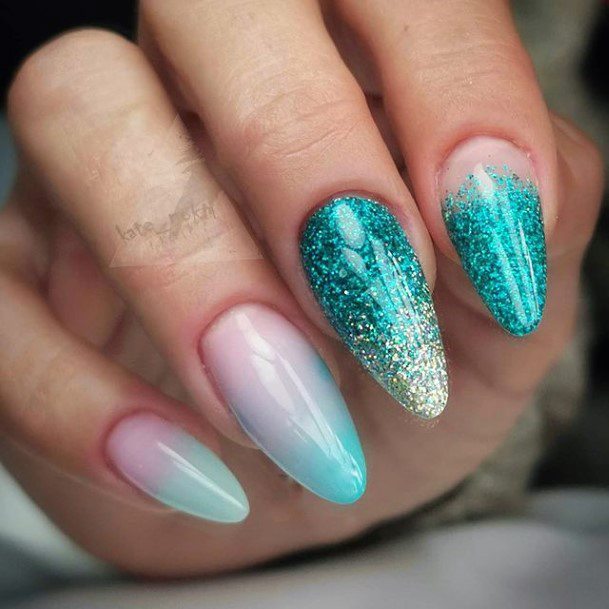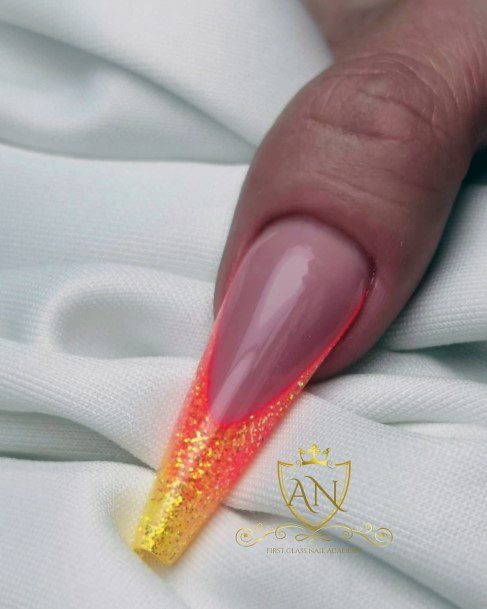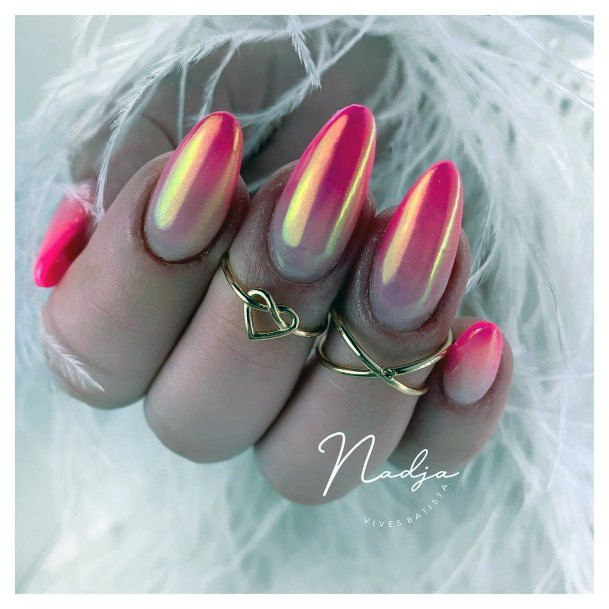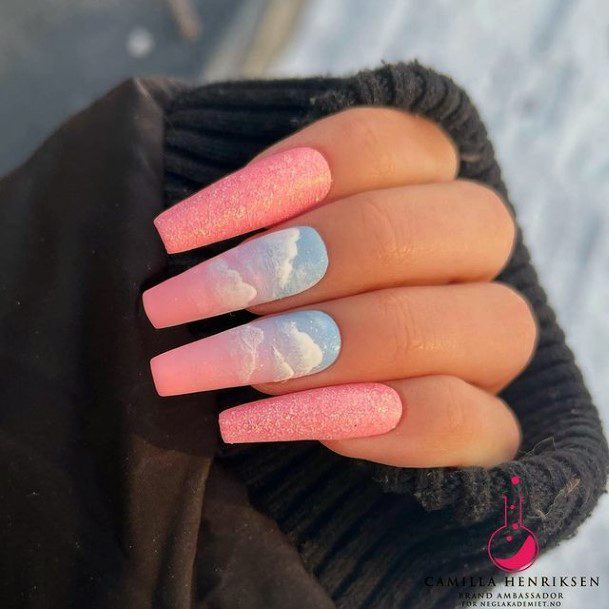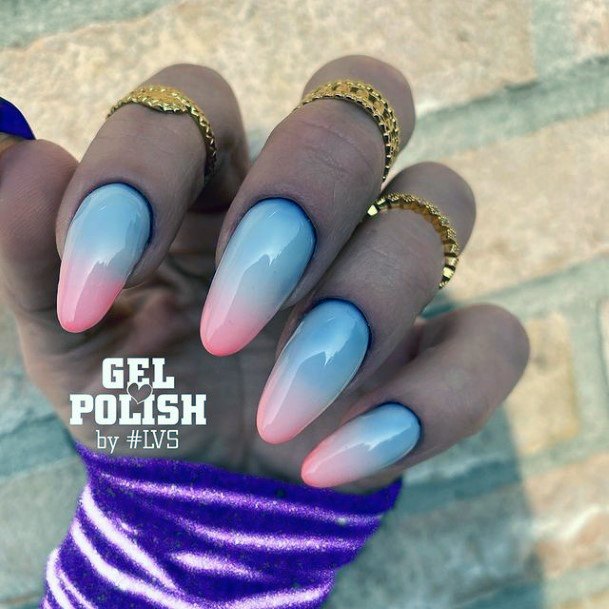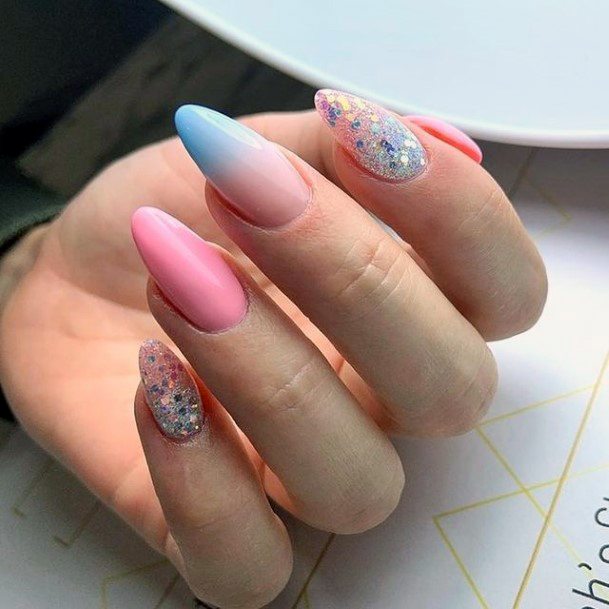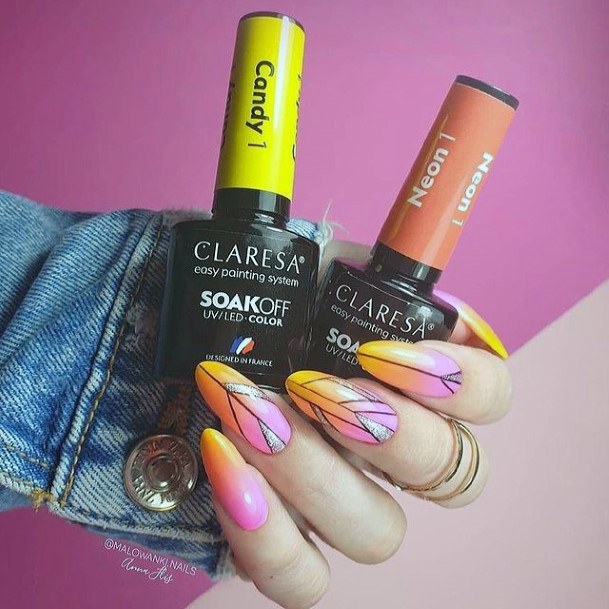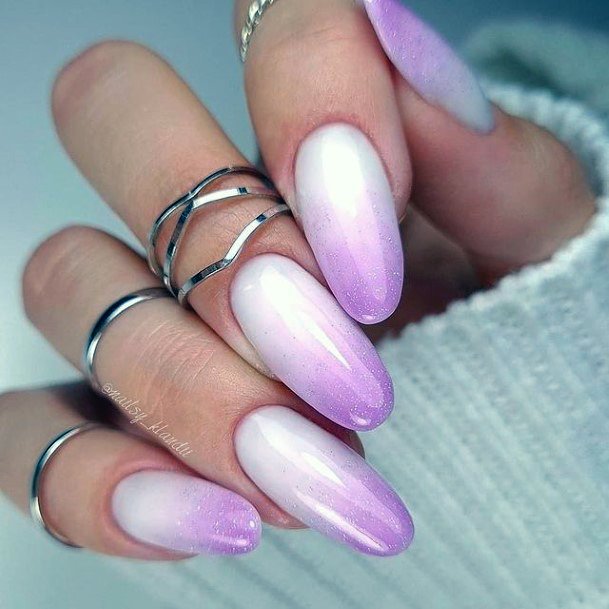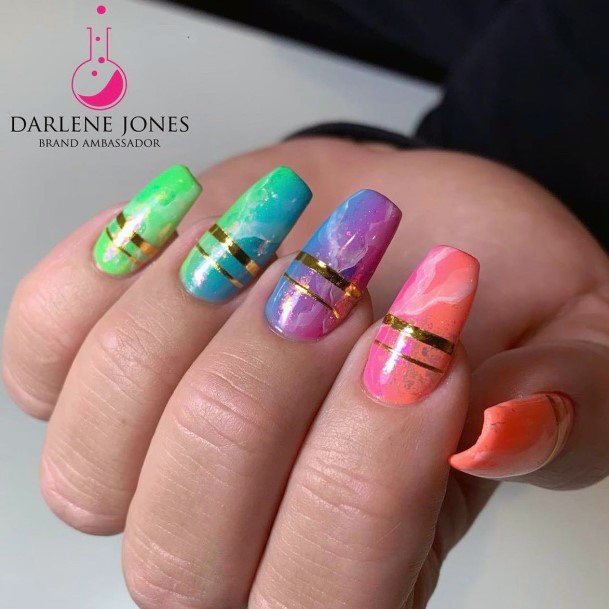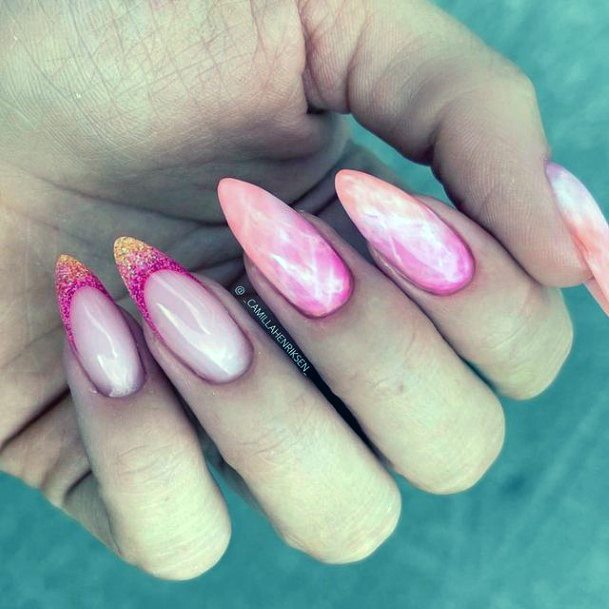 Most popular Summer nail design ideas

Different types of hot weather fingernail styles to consider:

Summer is the perfect season to show off your fashionable manicure. With warm weather and longer days, it's the ideal time to switch up your look and try something new. Whether you want something eye-catching, subtle, or somewhere in between, these summer nail ideas will give you an extra dose of glamor all season long.

1. Ombre Color Block Manicure: If you're looking for a bold look that won't overpower your outfit, color blocking is the perfect choice. Choose two complementary shades and alternate them on each finger for an artfully eclectic vibe.

2. Soft French Manicure: A classic French ombre manicure may not be as exciting as some of the other summer nail options on this list, but it can still make a statement with its soft pink hue and crisp white tips. Perfect for summer nights and days out when you need a timelessly elegant look that pairs well with hot weather.

3. Glitter Tips: For those who love sparkle year-round, ombre glitter tips are just what you need to bring it into summer vibes! Choose from tiny flecks of glitter or larger pieces for added drama. Just make sure to apply top coat so that your mani stays put throughout the day.

4 . Neon ombre Manicure: A neon ombre manicure is one way to ensure that all eyes will be on your nails this summer! Start with a light shade at the base of each nail before transitioning into darker tones towards the tip. This boldly colored nail design will be stunning no matter which colors you choose!

5. Negative Space Artwork: Negative space artwork can add intrigue while still keeping things minimalistic. You only need two polishes (one light ombre and one dark) plus some tape or stickers in order to create this eye-catching design. Consider adding suns, beach balls, ocean waves, and other tropical and summer inspired themed things.

6. Abstract Beach Art: Why stick with traditional designs when there are so many possibilities? Abstract beach art allows you to express yourself through color, shape, and texture. Get creative with the ombre ocean waves and let your inspiraiton run free like your toes in the sand! These designs look best if created freehand, spur of the moment, but even pre-made stencils can help achieve this unique summer style.

7. Metallic Accents: Metallic shades give any mani an instant upgrade! Add accents at the base or tip of each ombre nail, then finish off with glossy top coat for extra shine. To keep things interesting, mix together different metals like gold, silver, copper, etc and you can capture the vibes of a radiant summer sun.

8. Foil Stamping: Foil stamping is another great way to incorporate metallic hues into your fingernails without having to commit entirely. Pick out whatever shapes or patterns suit your fancy and press them onto a gradient ombre base using a piece of foil paper.
My favorite ombre summer nails:

First off, my favorite nail designs are that of classic summer colors. A bright yellow ombre can be perfect for those hot days by the pool, while a soft pastel blue is ideal for beach days spent basking in the sun. For something bolder, I try to pair two complementary shades like coral and teal as they'll bring out all sorts of interesting details in any design.

When it comes to nail art designs, florals with a ombre base are always a great choice during this time of year. Try painting delicate petals in bright hues like pink and purple over a nude base coat – this will create an ethereal look that is sure to turn heads wherever you go! For something even more eye-catching, layer up colorful, neon 3D flowers over a matte black and grey ombre polish – this look is guaranteed to make a statement no matter what occasion you're attending.

Regular polka dots or stripes are also timeless choices when creating nail art designs; use them as accents on solid colors or combine them into intricate patterns for an extra special touch. You can even try creating tiny shapes such as stars or hearts using thin brushes. These little details will really add character to your summer nails!

For women who prefer minimalistic beachy styles but still want to remain fashionable at all times, opt for neutral ombre shades such as pale gray and muted peach paired with simple gold accents. This understated elegance will truly never go out of style, and will match most outfits. All in all, ombre designs and summer themes just go hand in hand together. Overall, the ombre is a vibrant and fun way to showcase all those beachy vibes and hot passionate nights of the summer!