The orchid flower makes a perfect centerpiece to help you give off a most traditional, classy and chic vibe.
Aside from being just a flower, orchid has its own tints of pink and lavender. It works well with white, silver sparkles and some brighter red colors.
I have included some of my favorite color combinations in my list below.
The simplest daisy design is the flower decoration on one nail with the traditional French manicure on the other four nails. I don't recommend that because it looks practically invisible and very washed out.
Instead, I recommend something more balanced like flower stems on all or at least a couple of your nails. Or doing a solid color, like red violet, on four of your nails with the flower decoration on at least one nail.
You can also do the simple large flower on one or two nails. The orchid design definitely gives off the garden tea party vibe. It's colors alone seem to scream the traditional feminine trait of caring and nurturing.
Even in the harshest of environments, they give the eyes a good place to rest. However, orchid with a wine red or brown color gives more of a prestigious classy bar, than a botanical garden, vibe. There are also some darker night-like versions of the orchid. They're no less feminine and they look very cool. A whitish swirl on one nail on top of dark blue is one of the simplest ones.
As with any other designs, when it comes to orchid, the sky is basically the limit. If you want some good garden variety recommendations, please check out these top 60 best orchid nails for women below.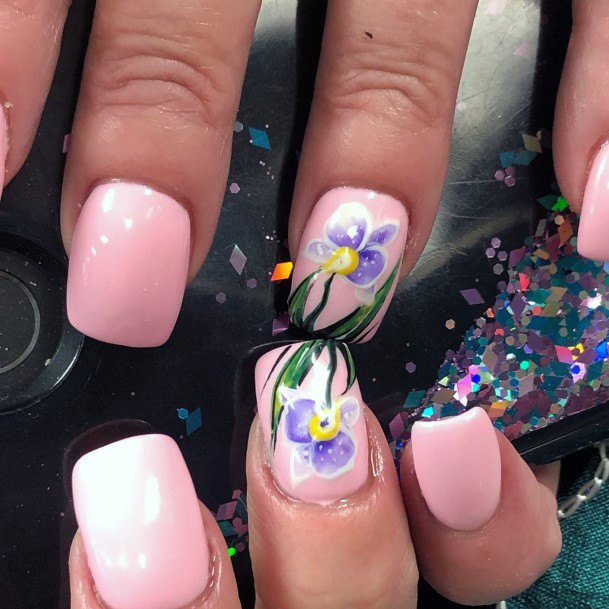 Pretty in pink! If you're looking for short, simple, and easy nail style for the summer you've found it. These hand drawn orchid flower nails have a less than perfect flower detail, yet they are still stunning. Purple petals against the pink nail base offer a subtle touch of creativity and natural beauty.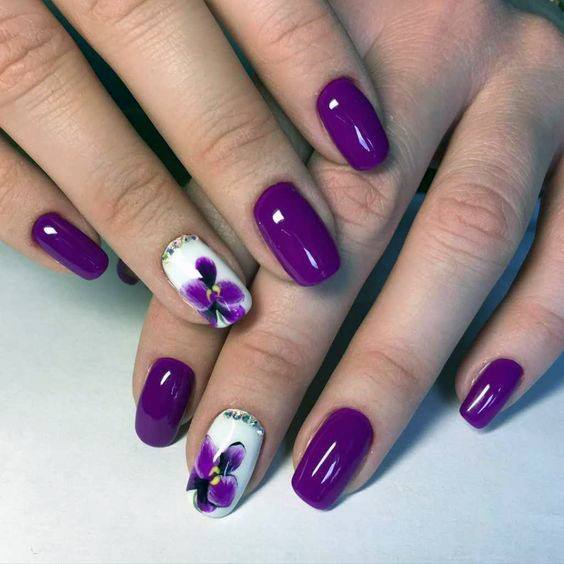 Who doesn't love contrast? With only one fingernail painted white and the rest coated in a vibrant purple, this look offers plenty of visual charm. The orchid flower is wonderfully accented on the white background and white rhinestones add another layer of refined luxury.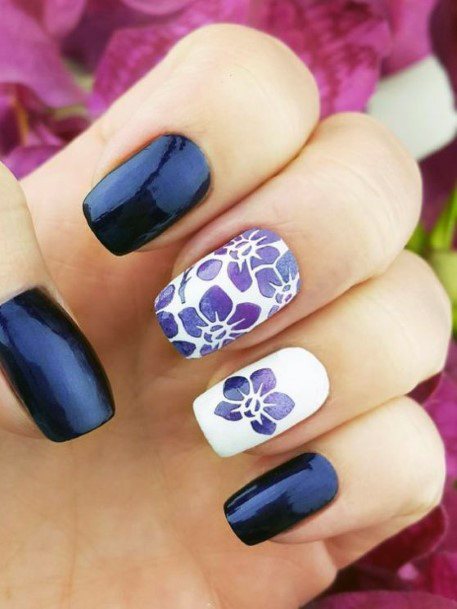 Not a fan of having to hand paint flower details or other visual elements? No problem, go with a stamped look instead. These orchid flowers feature a crisp, clean detail and when paired with the contrasting dark purple, it's a wonderful visual combination.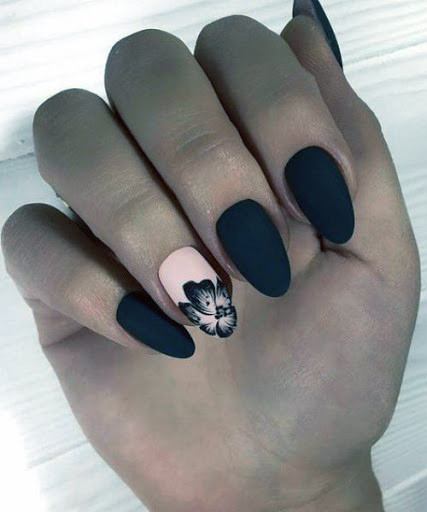 Dark, mysterious and oh so dreamy. These fingernails are wonderful for those special date nights where you need a clean, sharp look. Personally, I love the dark black color with the contrasted pinkish nude on a single finger. The flower placement on the end of the nail offers a nice touch too.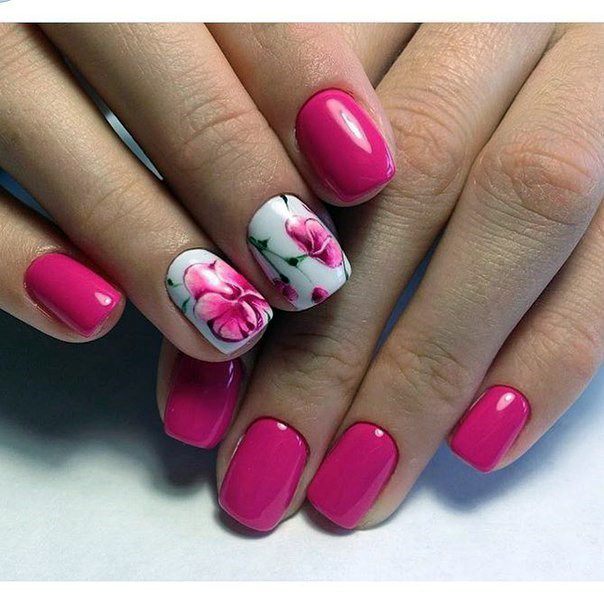 Hot pink and orchid flowers are a dream combination. Add in some green stems and a solid white nail base background and everything pops. Short and girly, this is one of my favorites for sure.