There's absolutely nothing wrong with finding one shade that speaks to you and throwing it on. After all, plain doesn't have to mean inane.
If a plain color is to be your choice for the day, you have any number of options ranging from subdued pastels to bold reds, blues, and greens. Feeling a little more creative?
Try both green and blue in pastel for a sweet and subtle pattern idea. There's no need for complex designs or shapes. You can alternate or just leave one color all by its lonesome. You can have one hand in baby blue and the other in light green. Don't be afraid to experiment or just leave it however you see fit.
What's fun about painting your nails plain is that there are so many colors to choose from, many of them otherwise overlooked.
For example, have you ever thought of trying gray, tangerine, or banana yellow? Additionally, nude and glossy white are becoming increasingly popular.
Speaking of glossy, plain colors can be had either in matte or gloss, matching the day's outfit or mood. It might be cheating a little, but you could also try glittery nail polish just to spice it up a little, too.
Ultimately, plain doesn't mean your choices are limited as they may seem. More colors than you can imagine are available for you to choose from, allowing you to mix and match in any way you like.
Sometimes, one plain color is all you need. Maybe that's all you want, or maybe you want to alternate two colors for that extra bit of detail.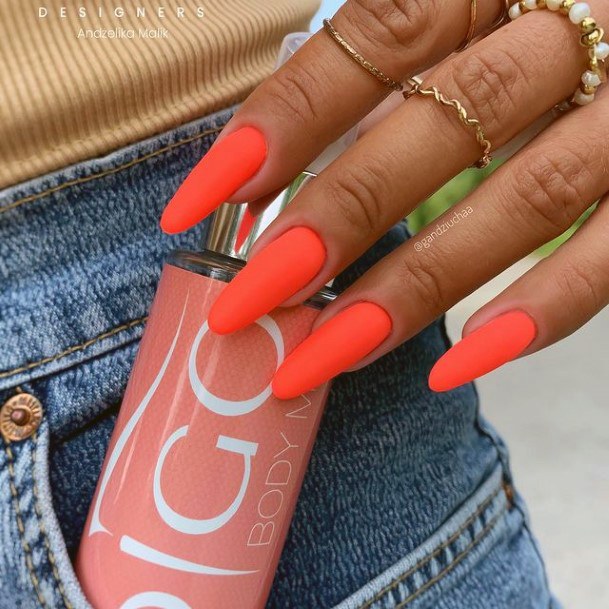 I love bright neon orange for the summer; it's warm, fun and rather sassy in tone. This color in particular can be difficult to match with the rest of your outfit colors, so plan ahead wisely. I reserve this bold fingernail style for when I want my personality to do all the talking and not my outfit.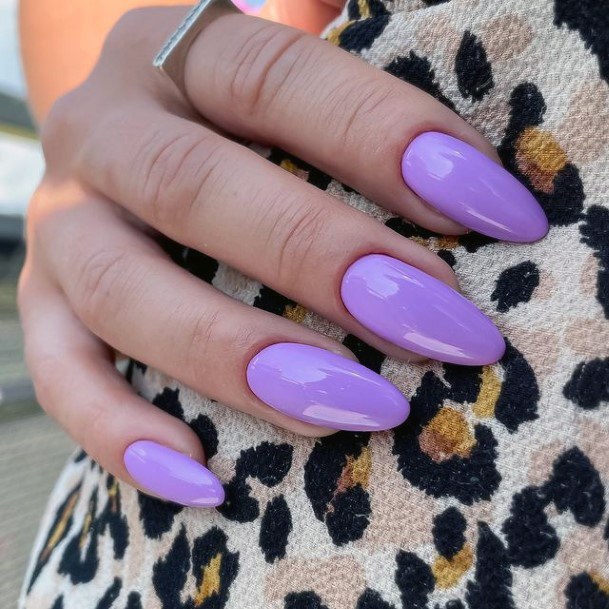 When it comes to lavender, I just can't get enough of the beautiful flowers and the incredible fragrant aroma. Of course, the light purple color is a dream to rock on your fingernails too. With a solid design, and gloss finish, this fingernail look is super simple and exceptionally beautiful.