While I'm not personally a fan of plastic pollution, I still find rubber duck races on the river a blast to watch. Who could ever forget the mind-blowing moment of seeing thousands of rubber ducks floating gently downstream?
Beyond the iconic duck race that's become a part of so many non-profit and charitable groups these days, the rubber duck is simply an unforgettable bath time toy for most women. The cute floating creature that always refuses to sink makes for a great bath buddy.
But did you know there's quite a bit of history behind this bright yellow plastic toy? Aside from being plastic, and not actually rubber, these cute creatures are rather fascinating. Some claim rubber ducks were invented back in the late 1800s by Charles Goodyear, and they much different than the versions we have today. Back then, these toys were cast solid, and used as chewable toys instead of bath time toys.
It wasn't until Peter Ganine came along in the 1940s and sculpted the popular modern design. Speaking of the modern design, Peter would eventually go on to sell over 50 million of these things! Oddly enough, there's a woman out there with a collection of over 5,000 variations of them. Now, that's dedication.
Instead of building a 6-story rubber duck, such as the largest one in the world, you can easily show you love for these fun toys by getting a rubber duck themed tattoo. These tattoo ideas truly deserve a creative mindset in order to be done right, plus a bit of a fun personality to want one in the first place.
Consider giving your duck a lifelike design or a cartoon-character style animated look for a touch of realism. You can also add bubbles in the background, blue watercolor ink for flowing water, and other elements to help your duck stand out a bit more.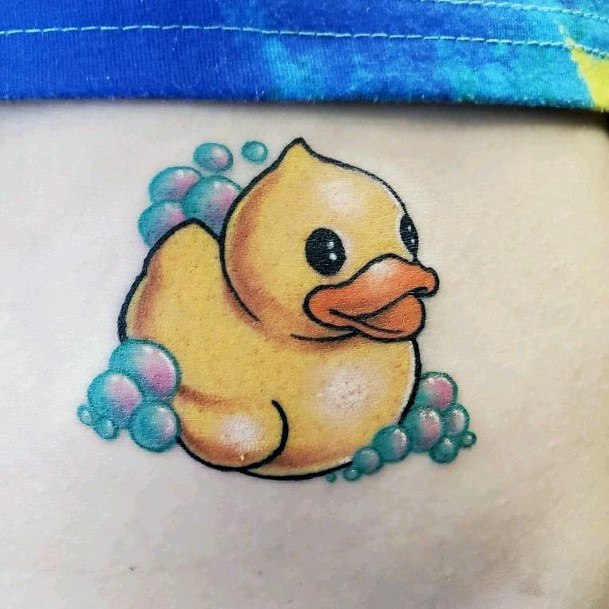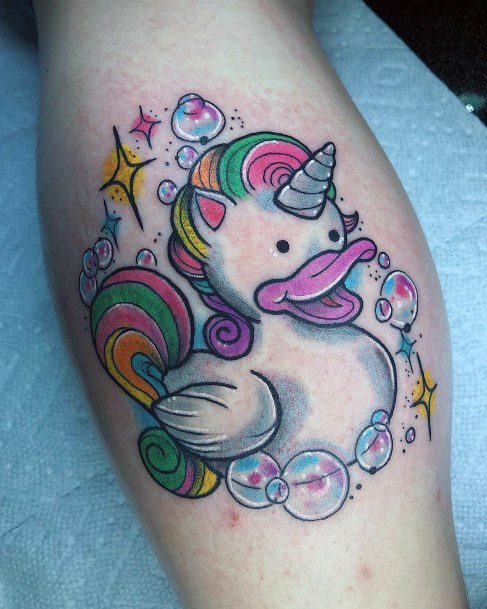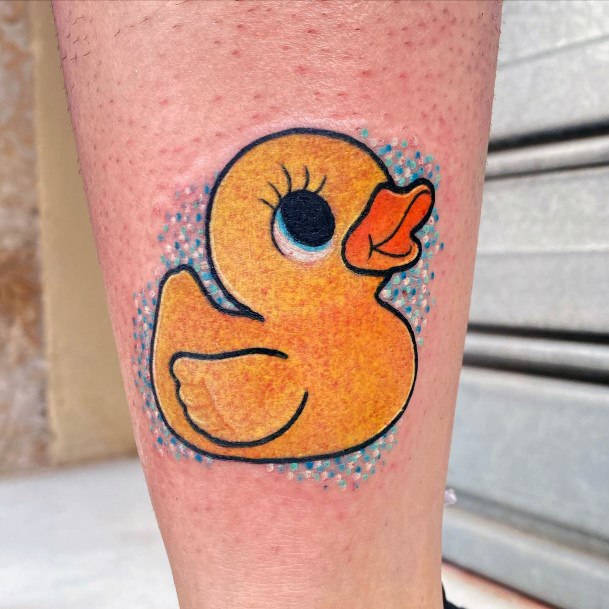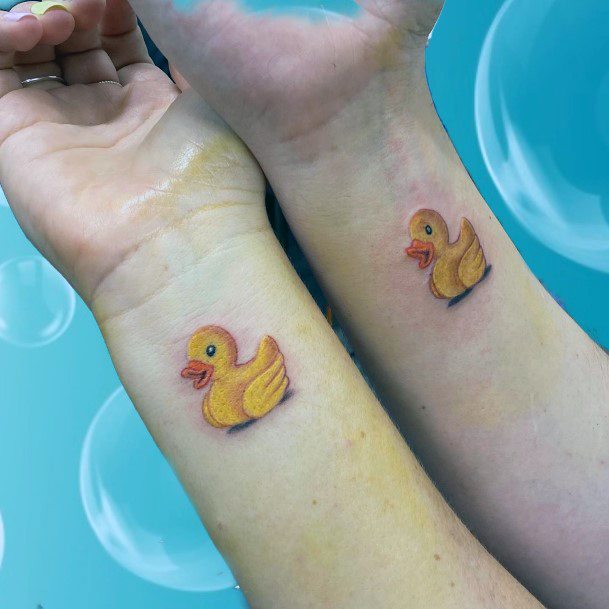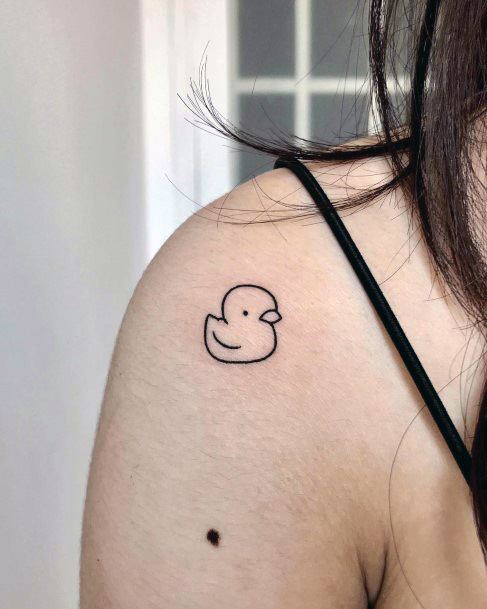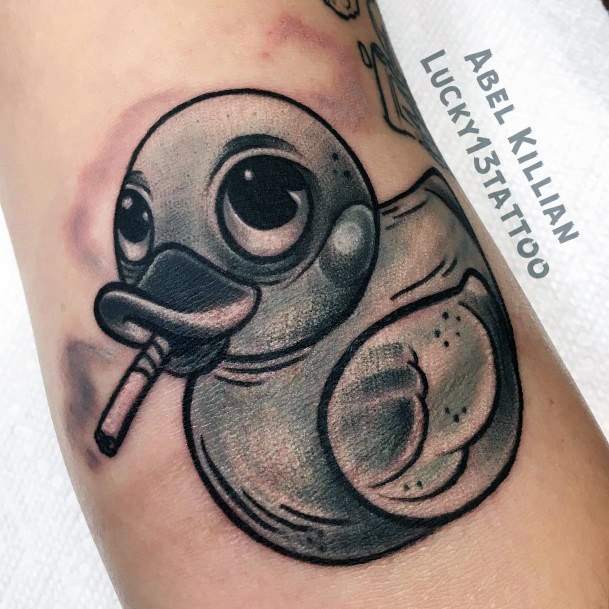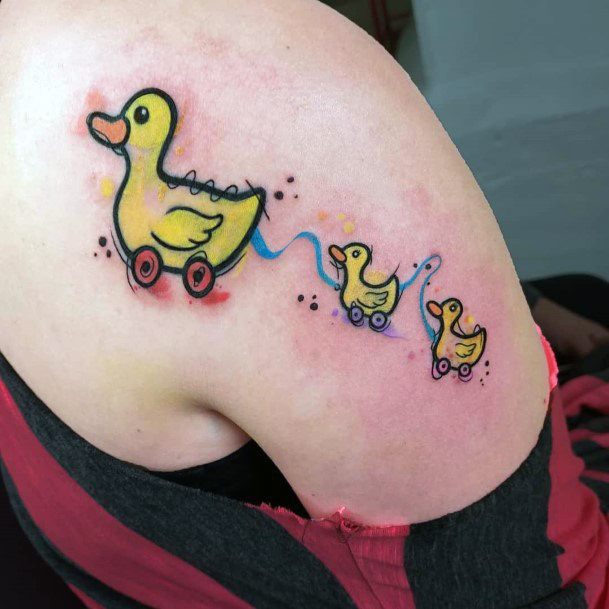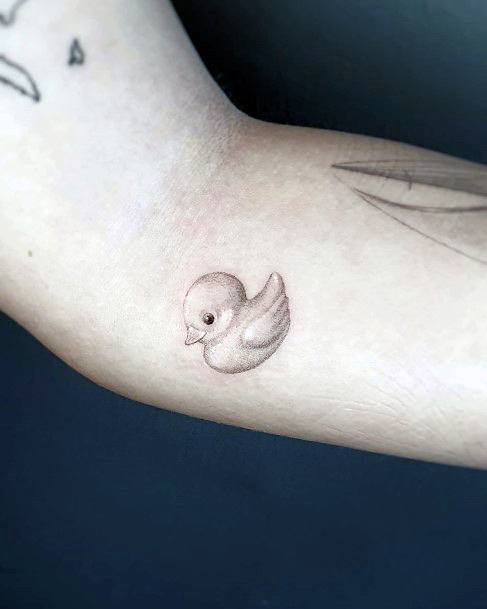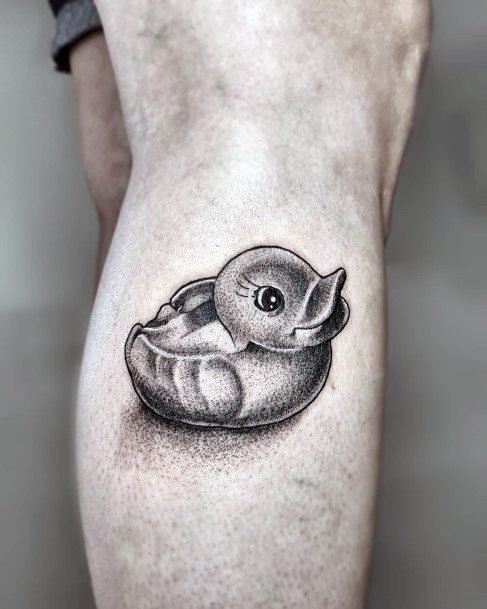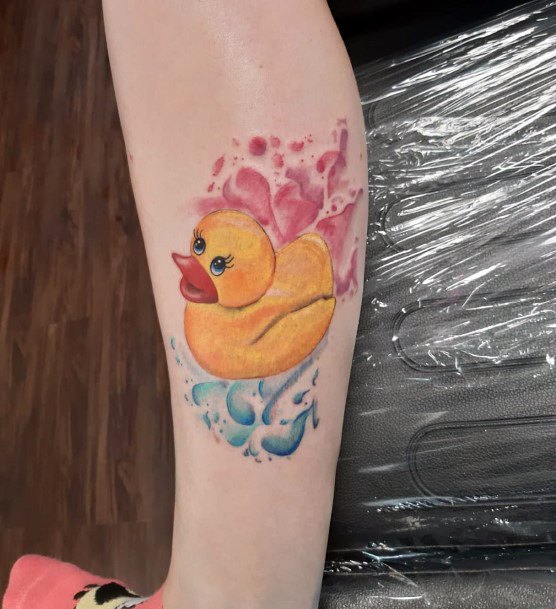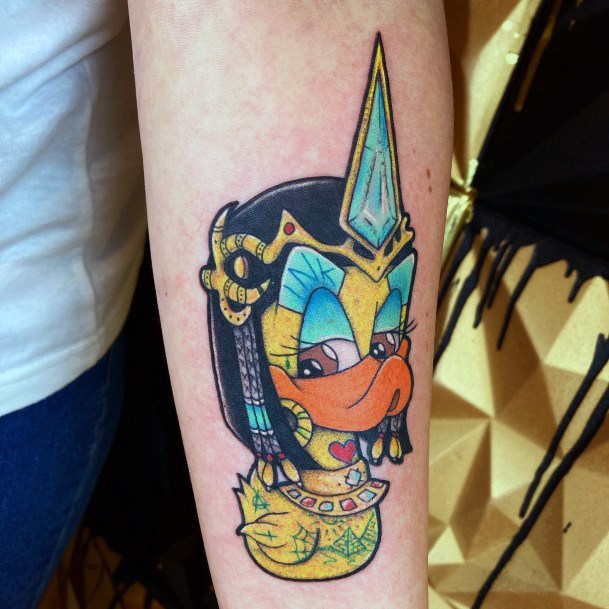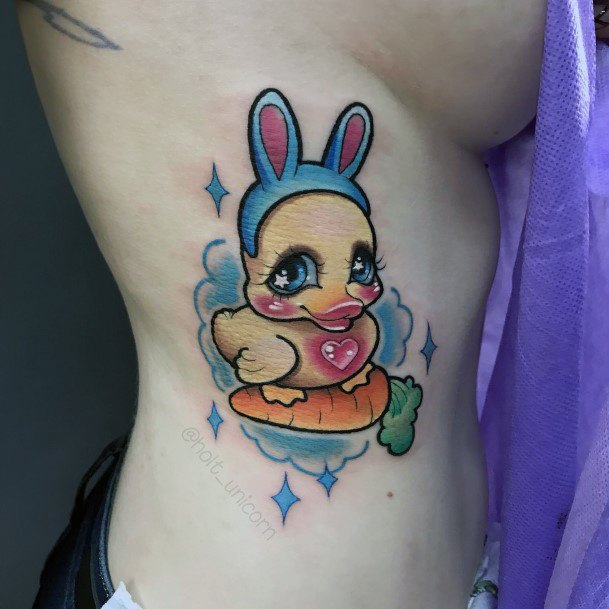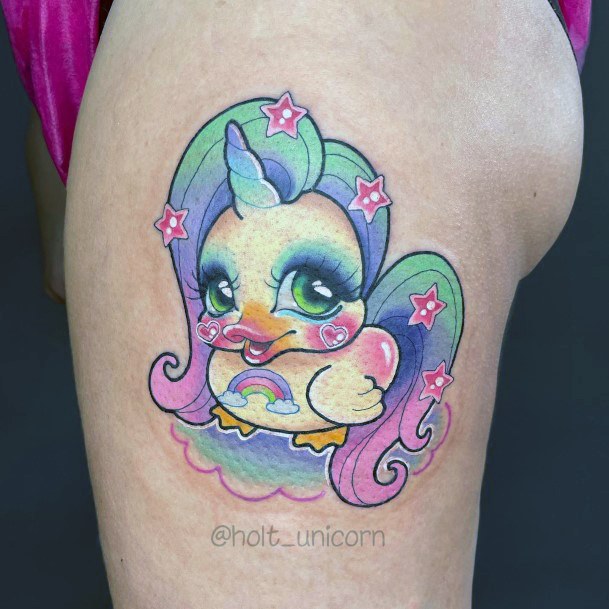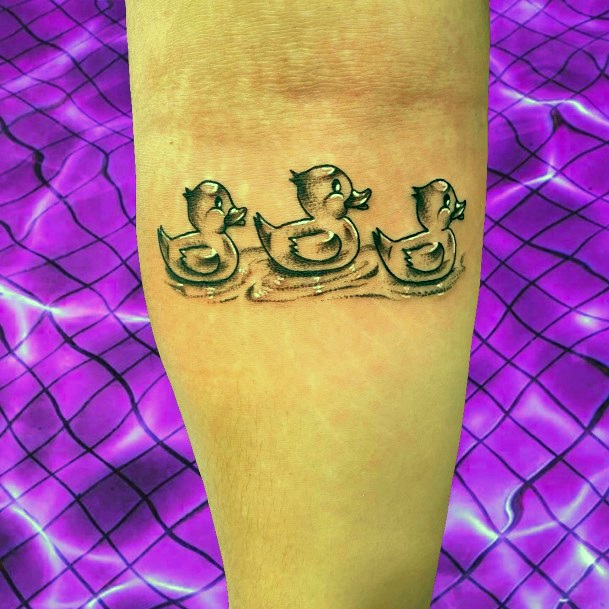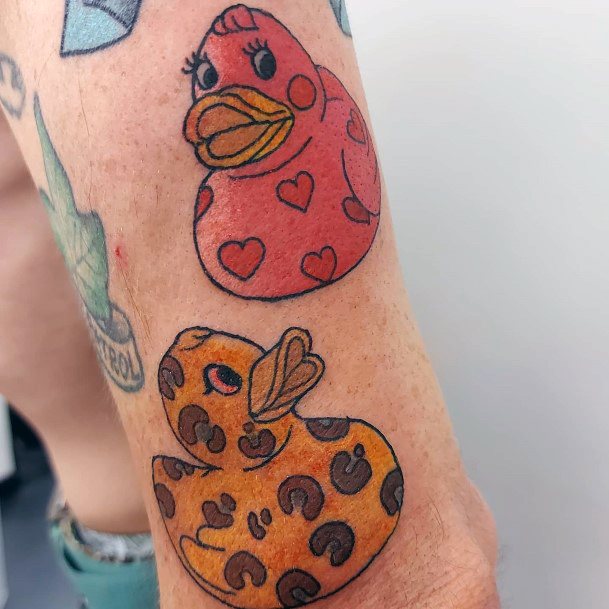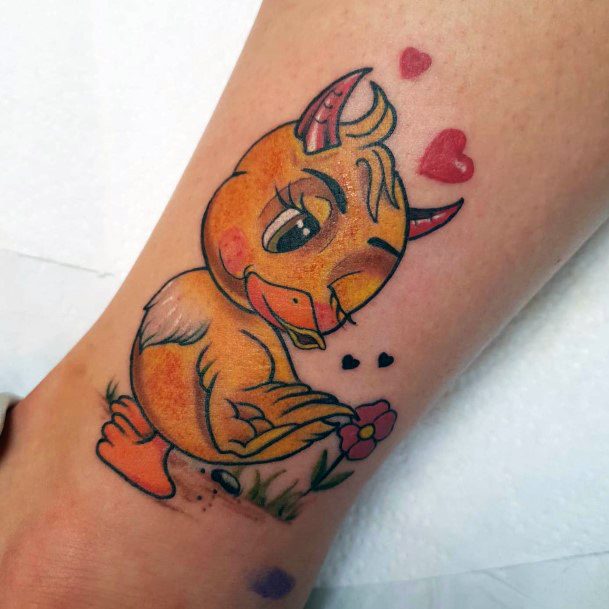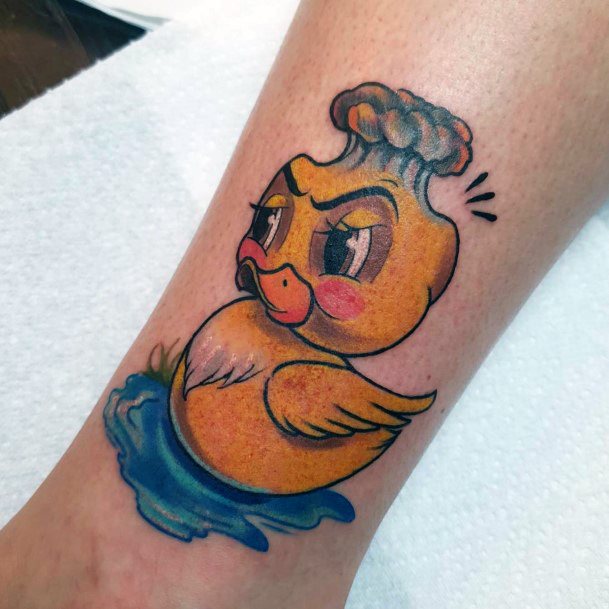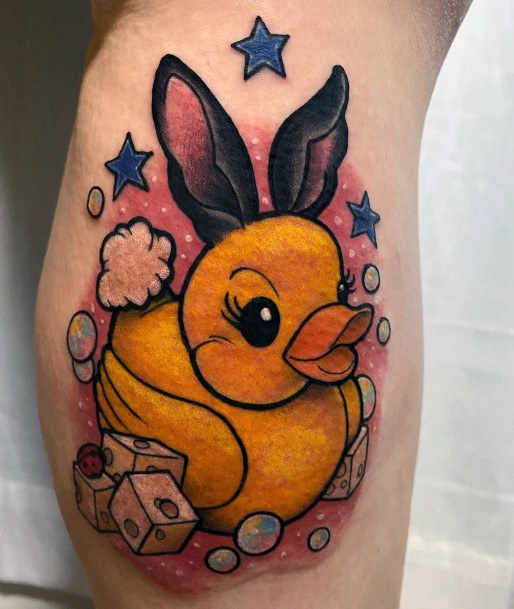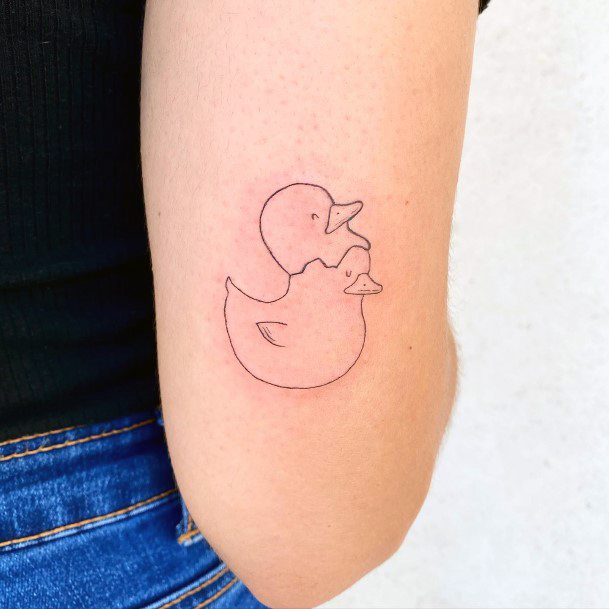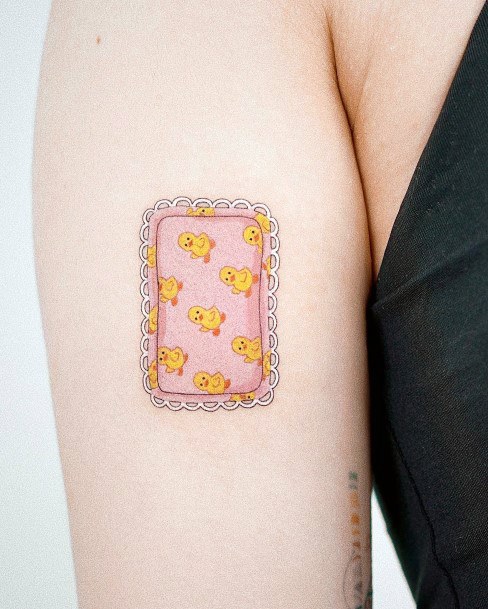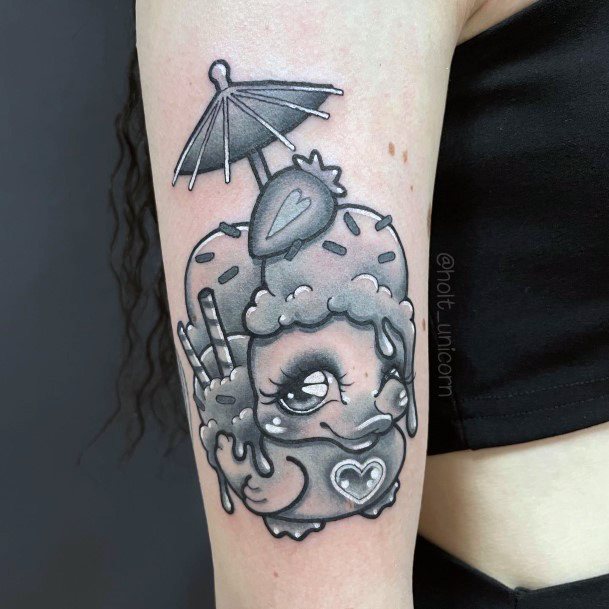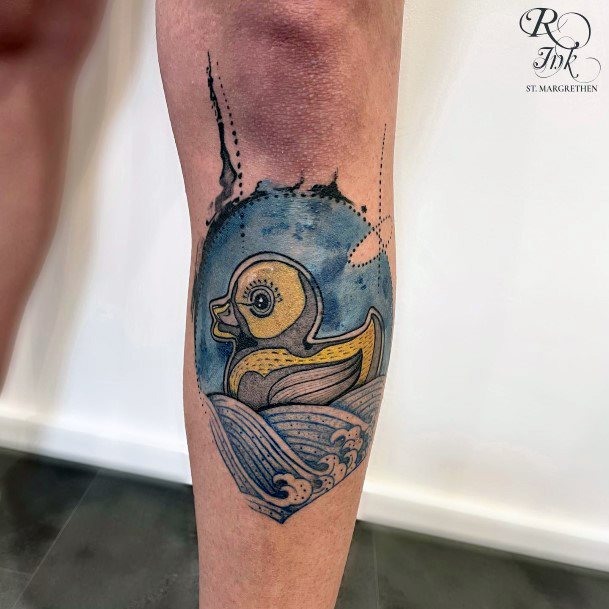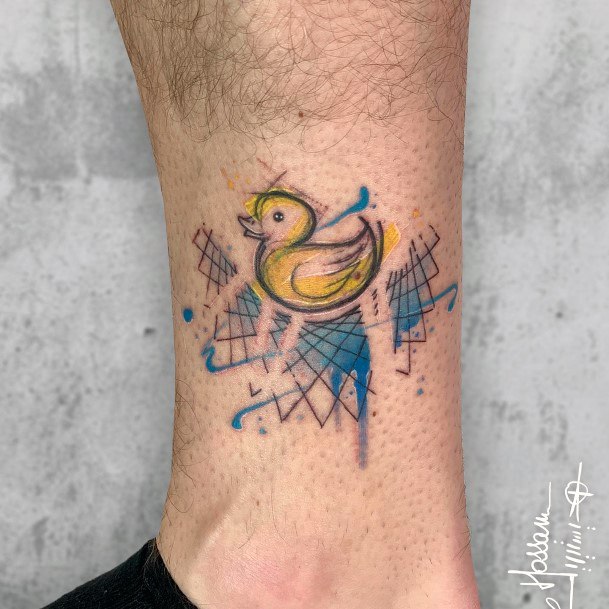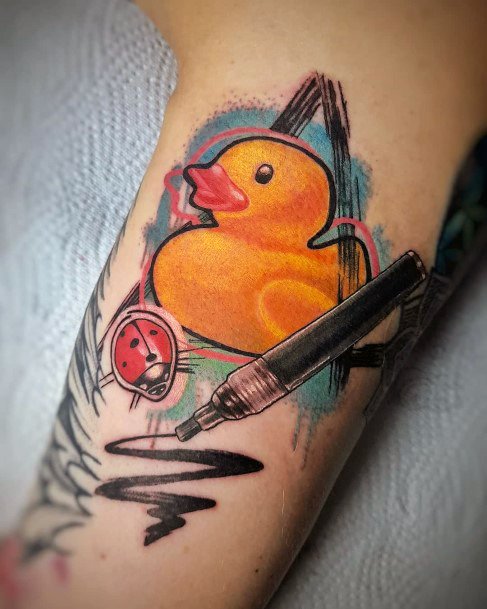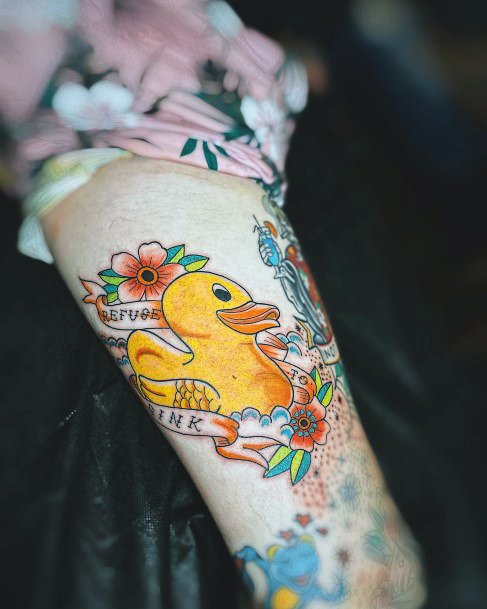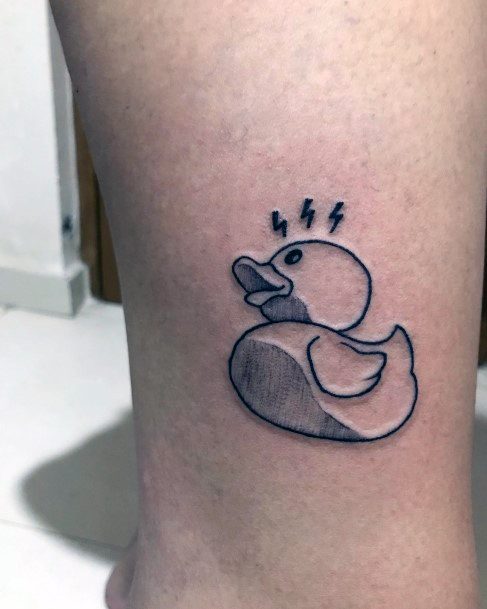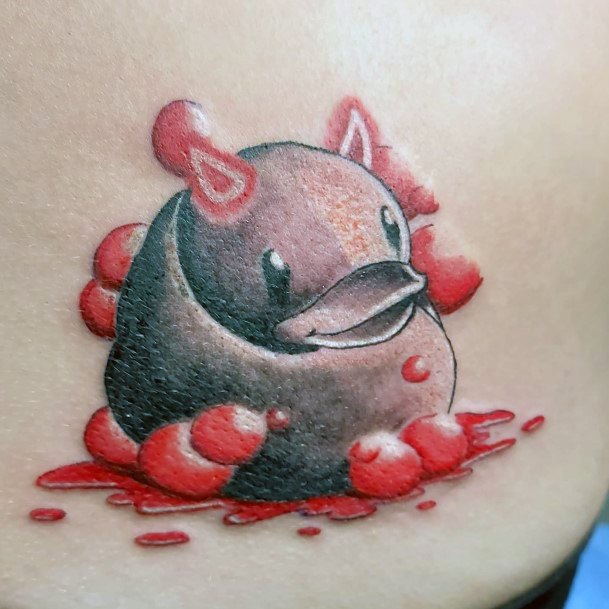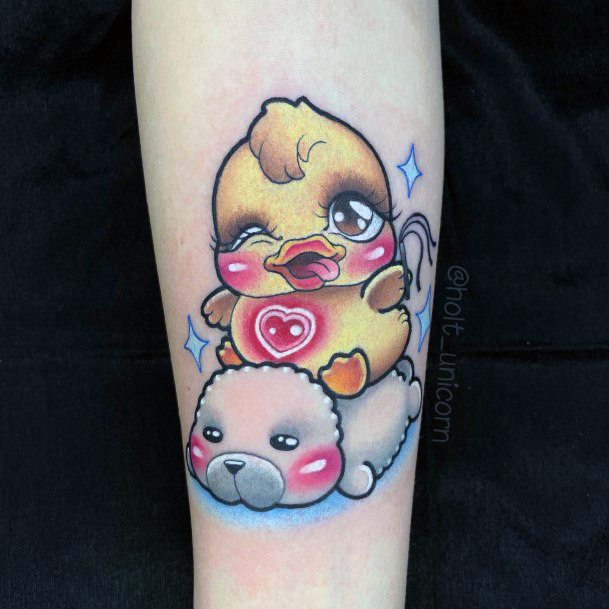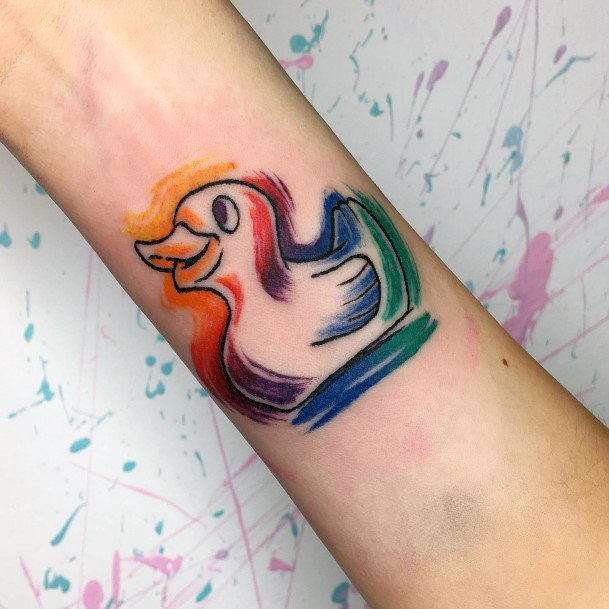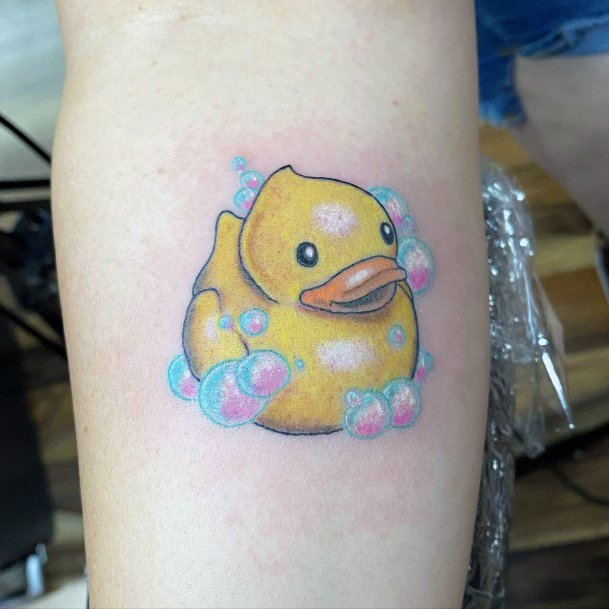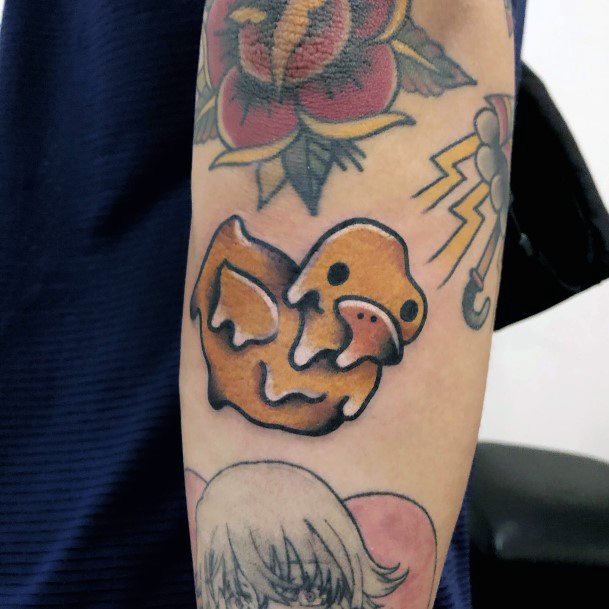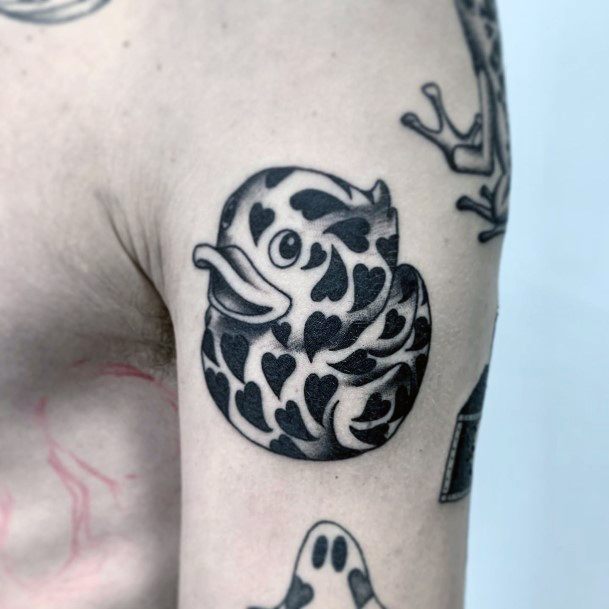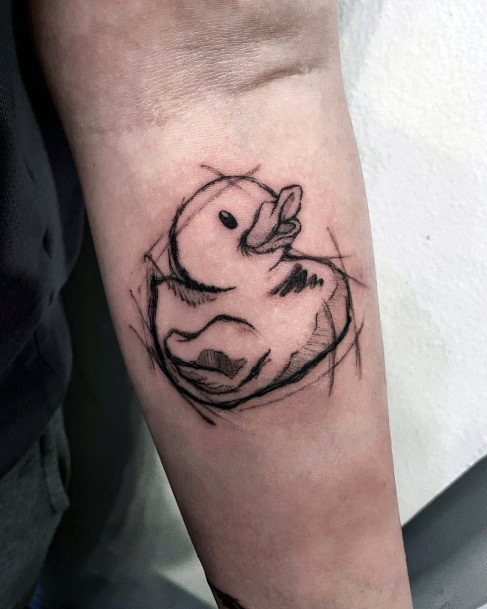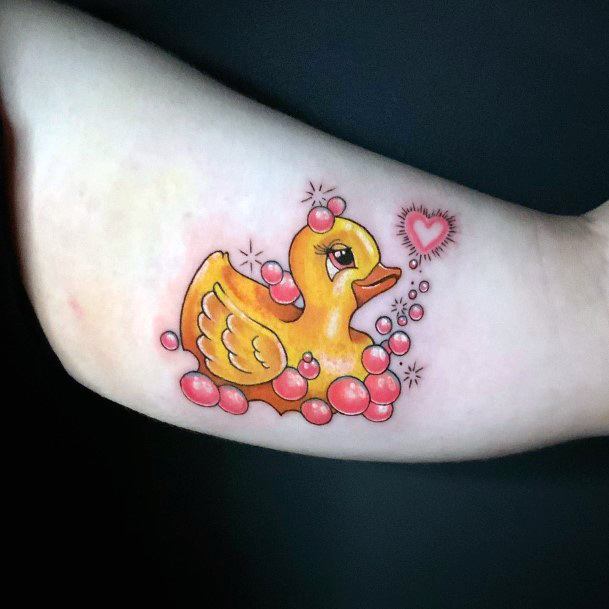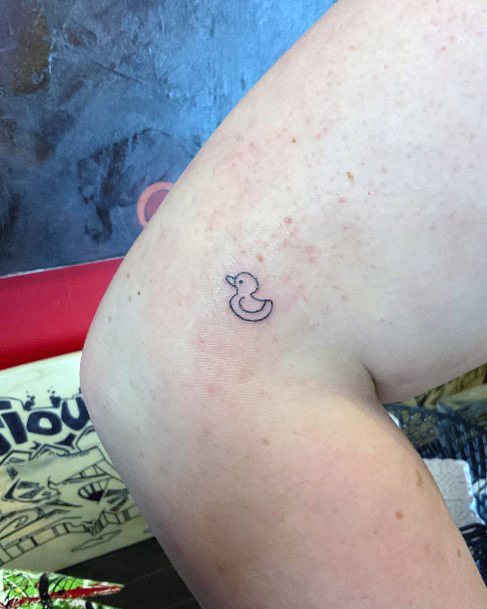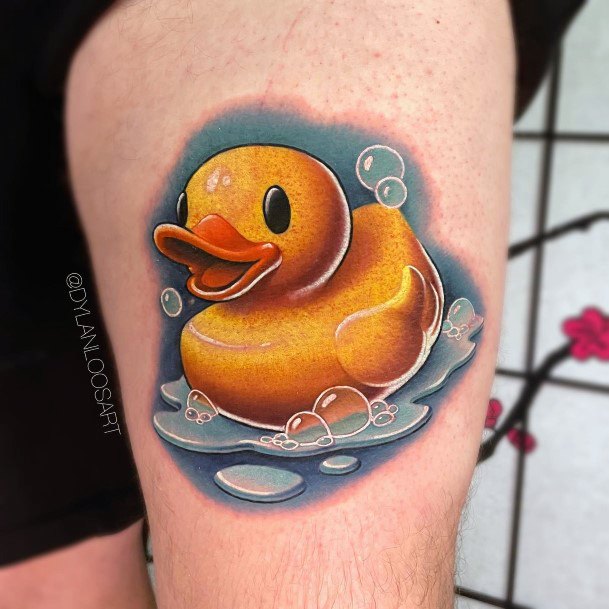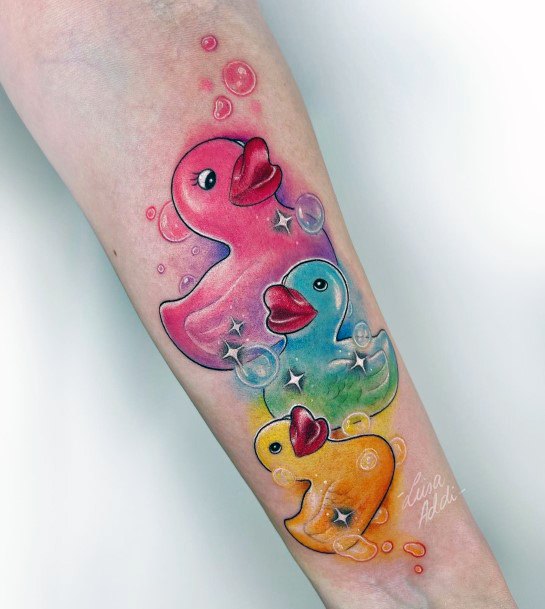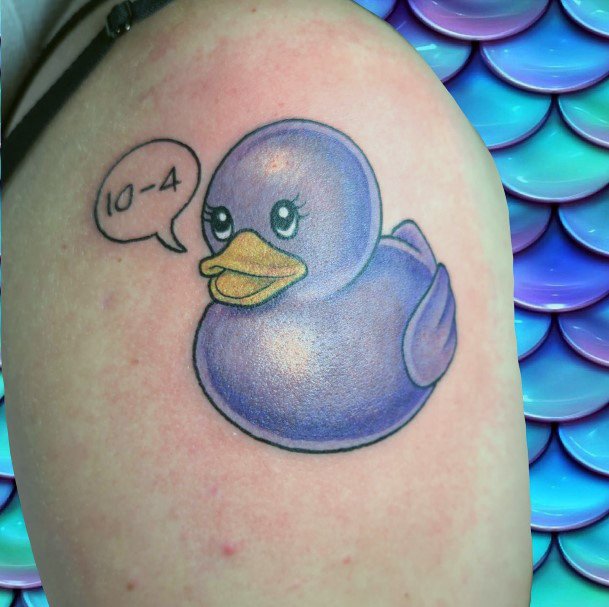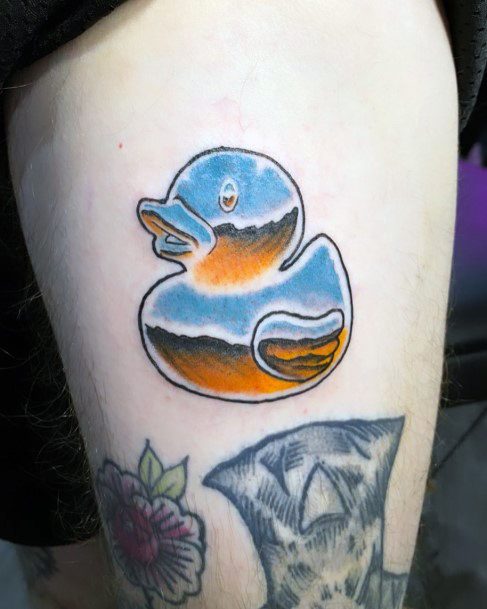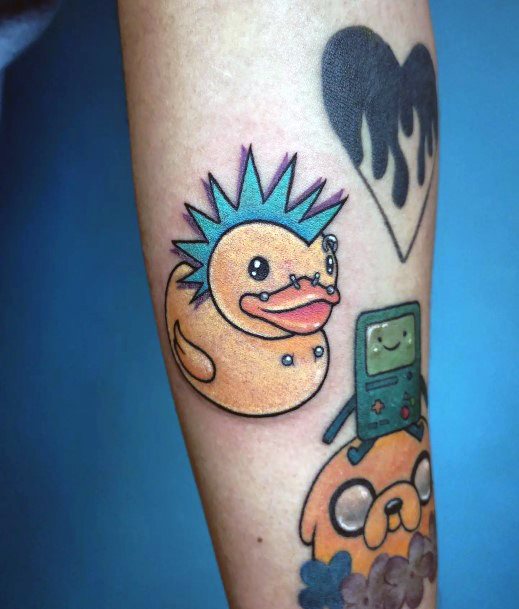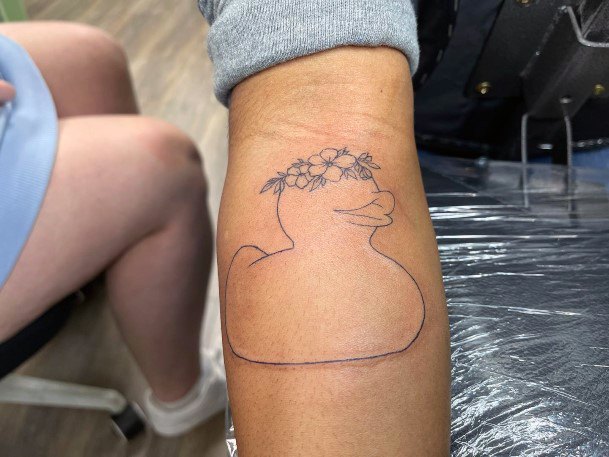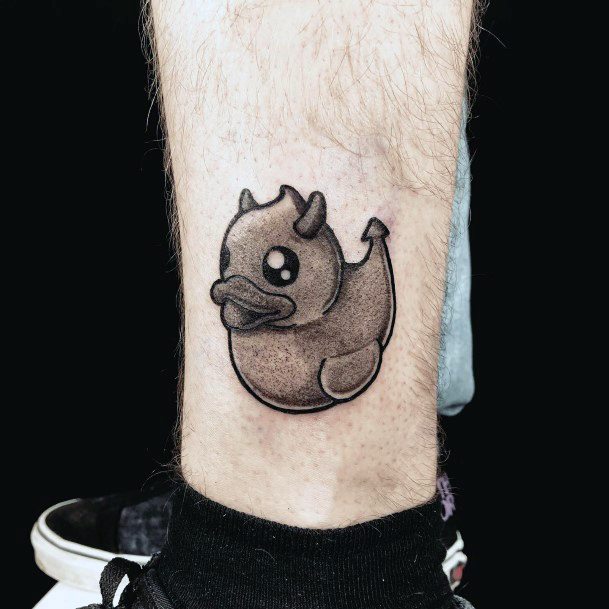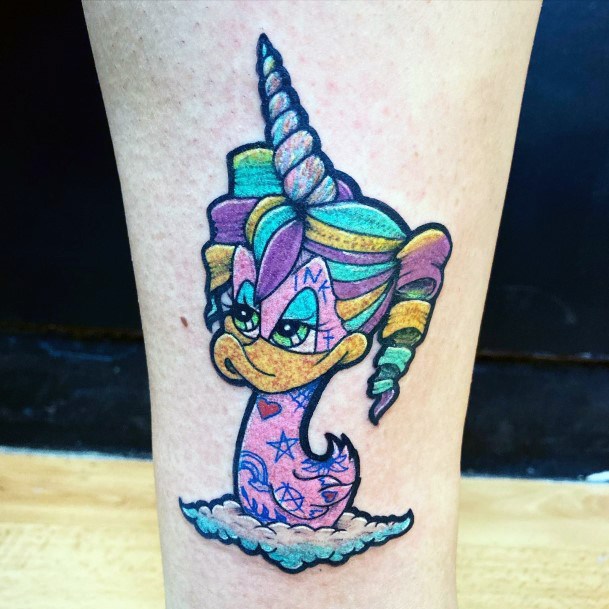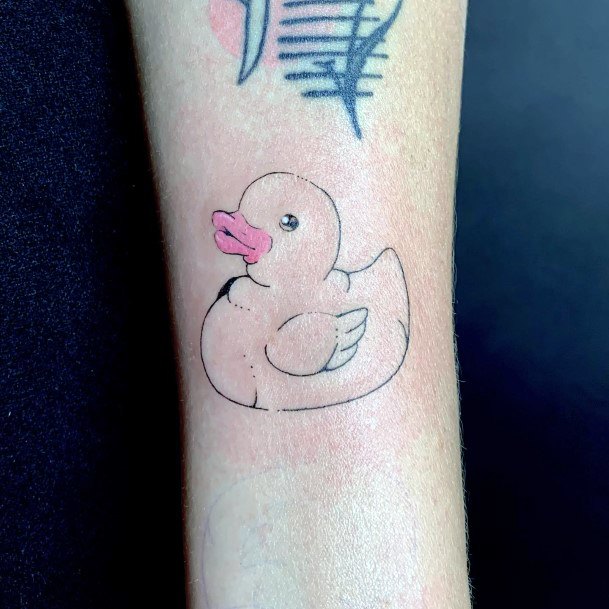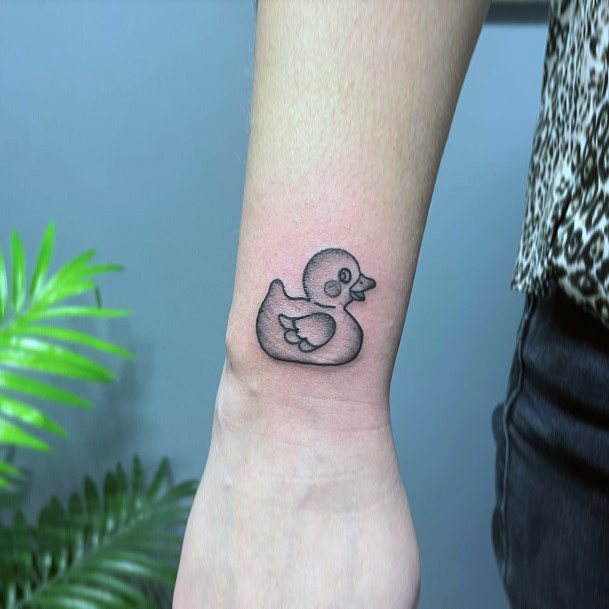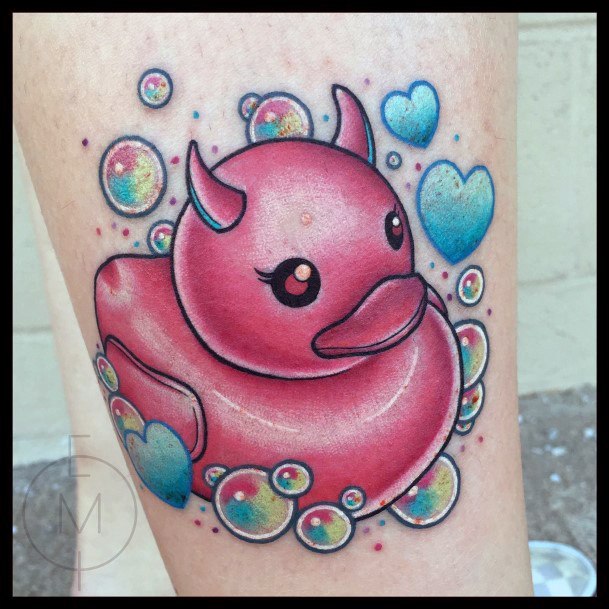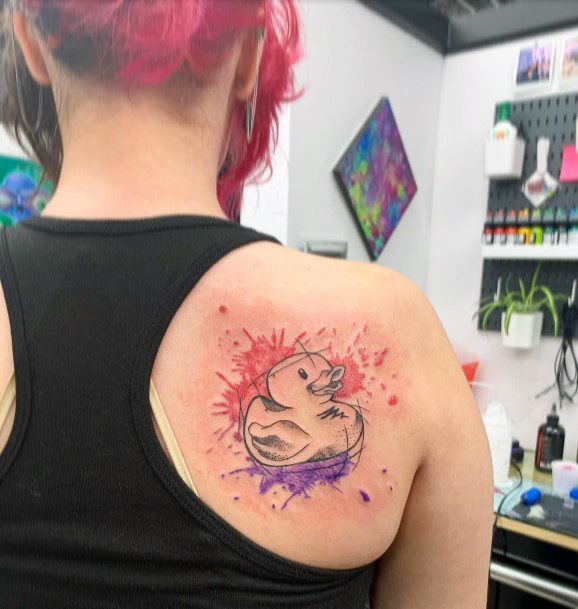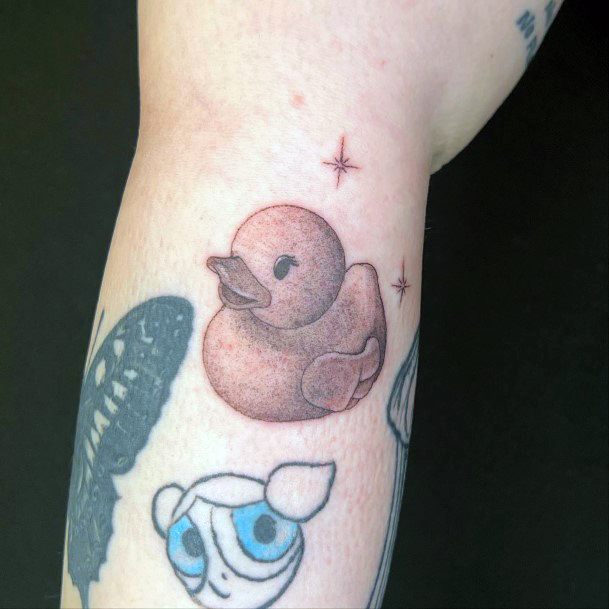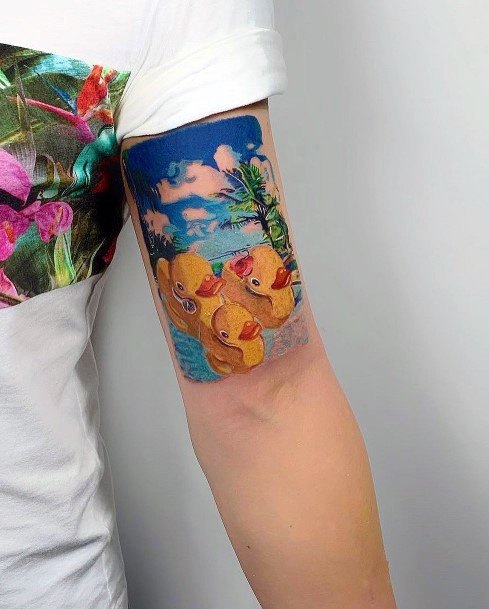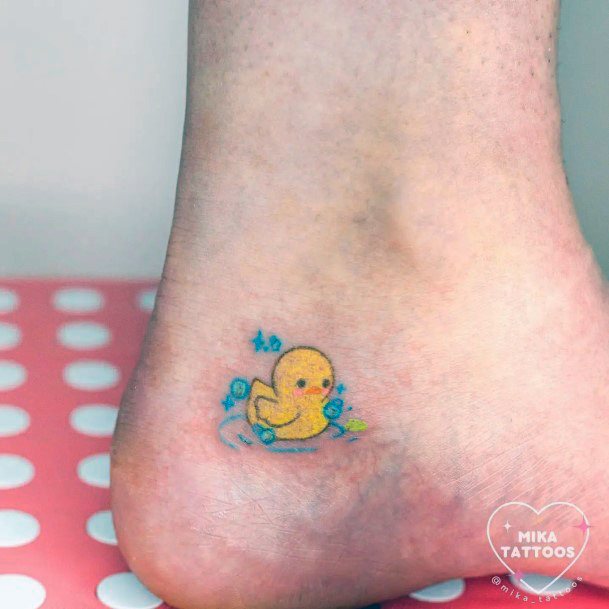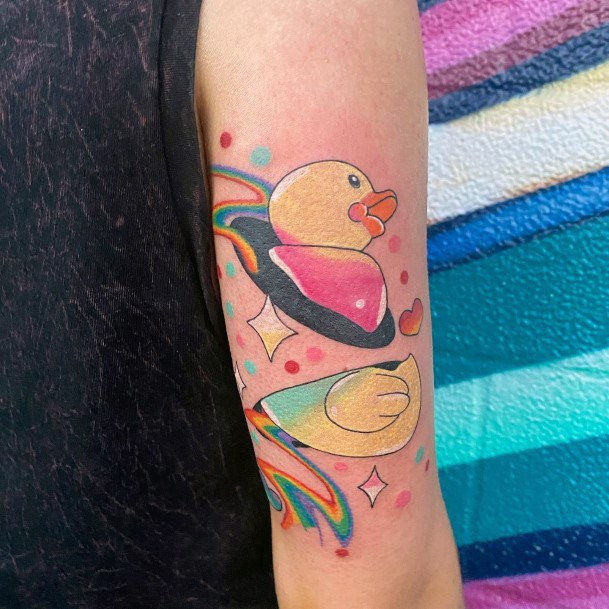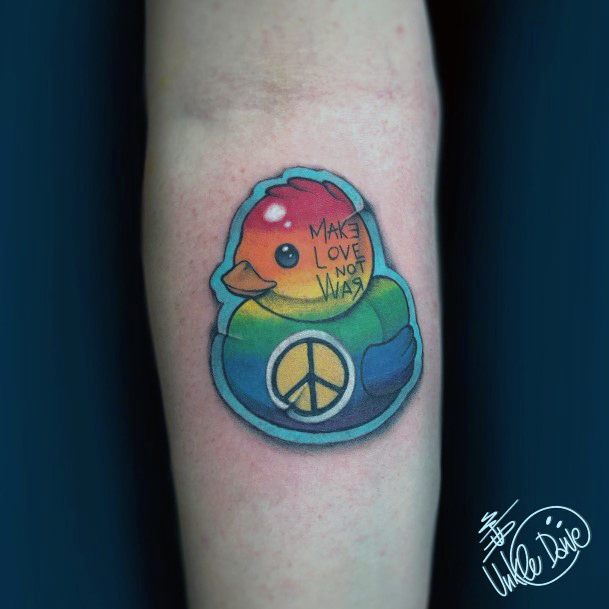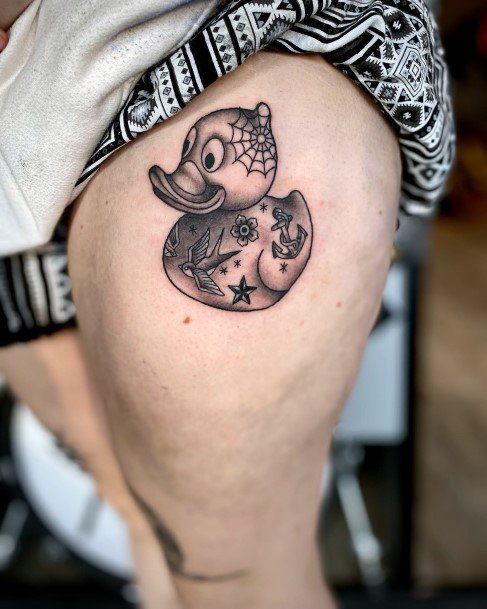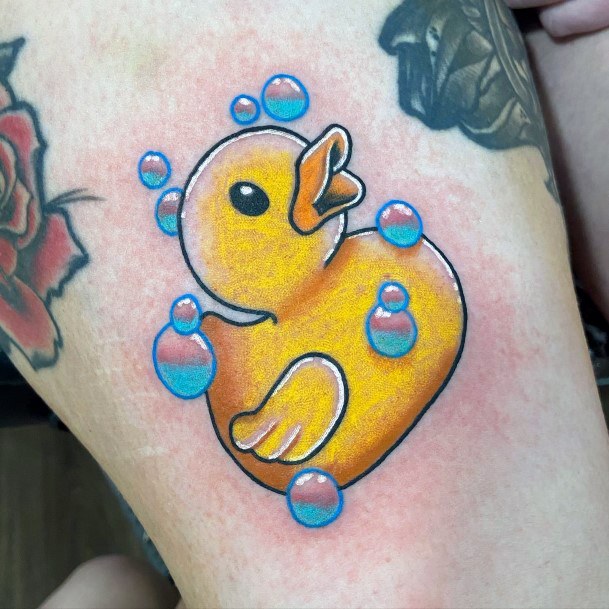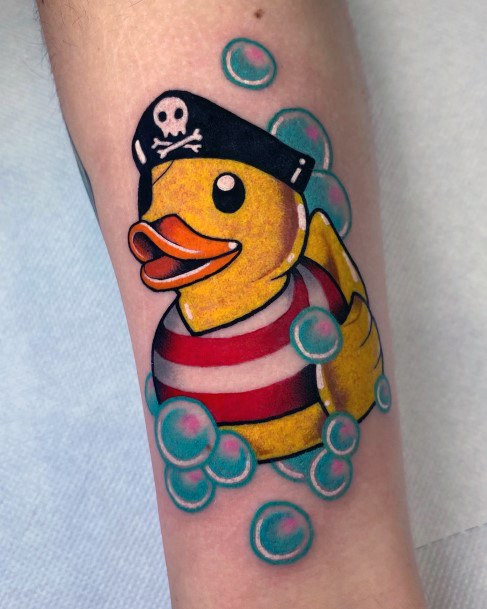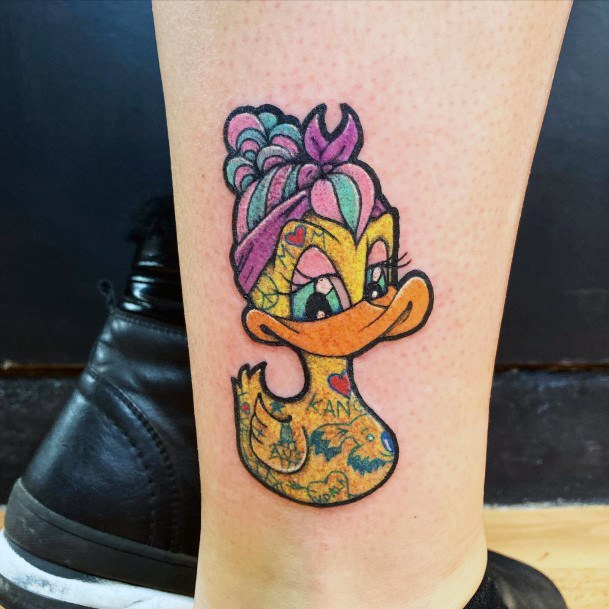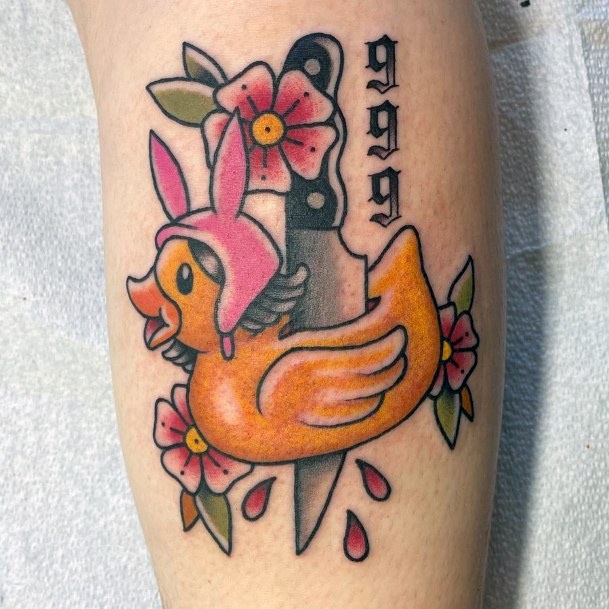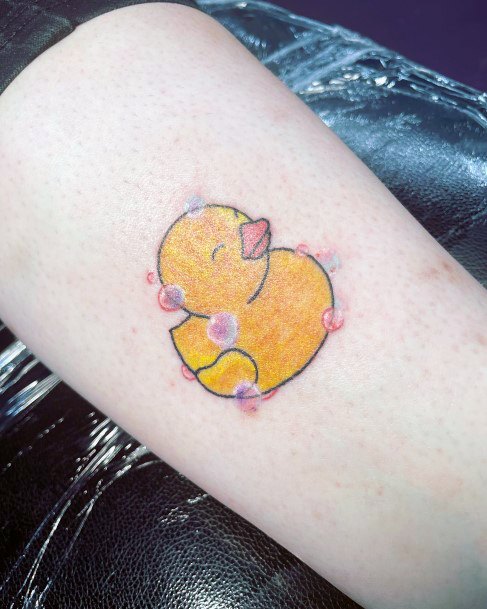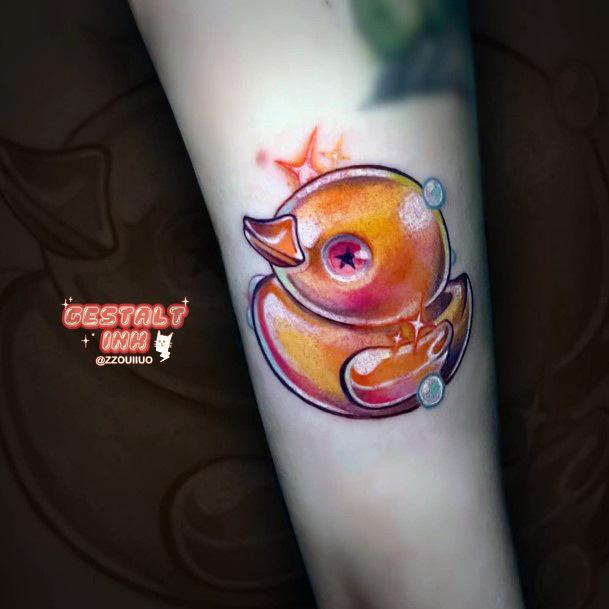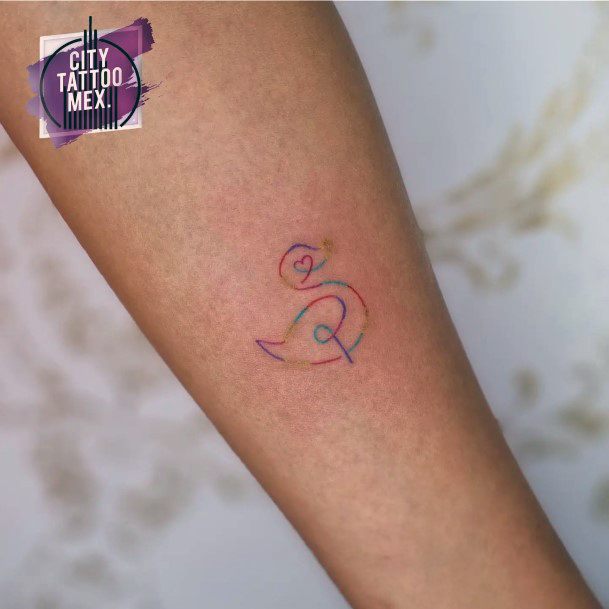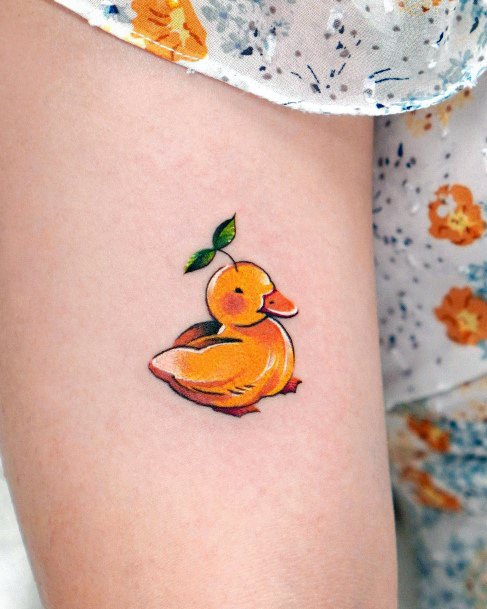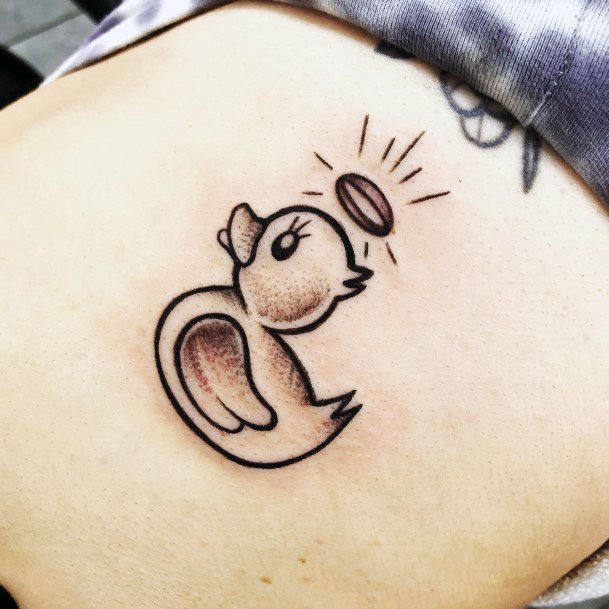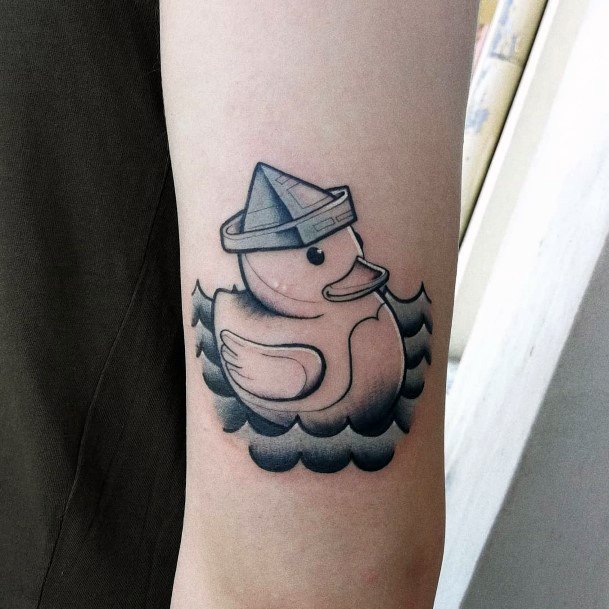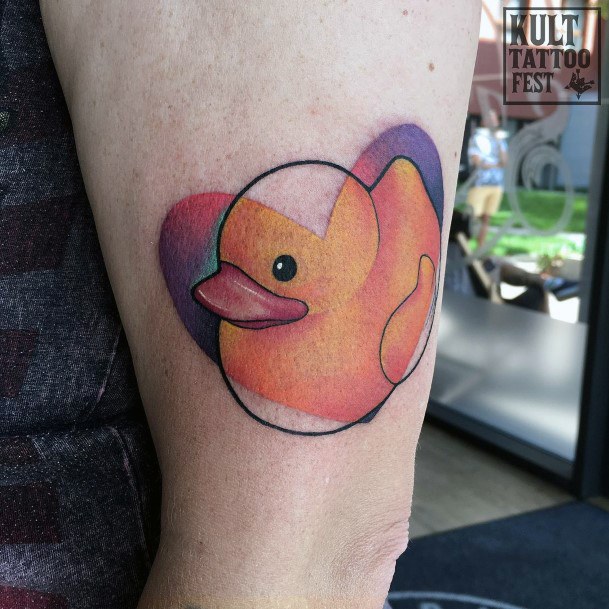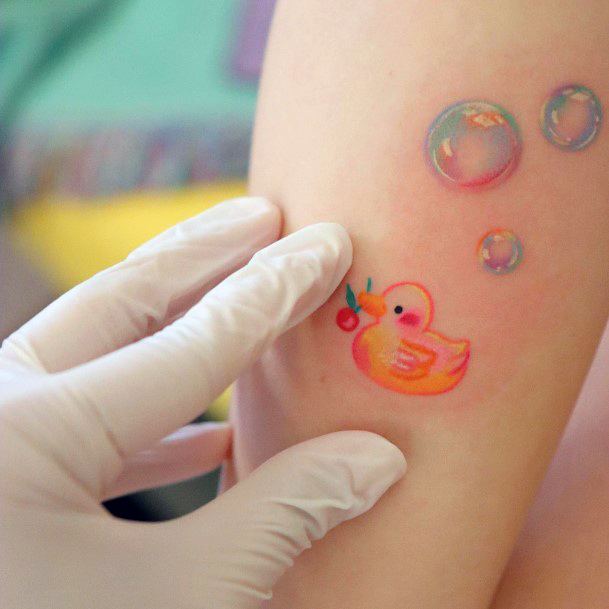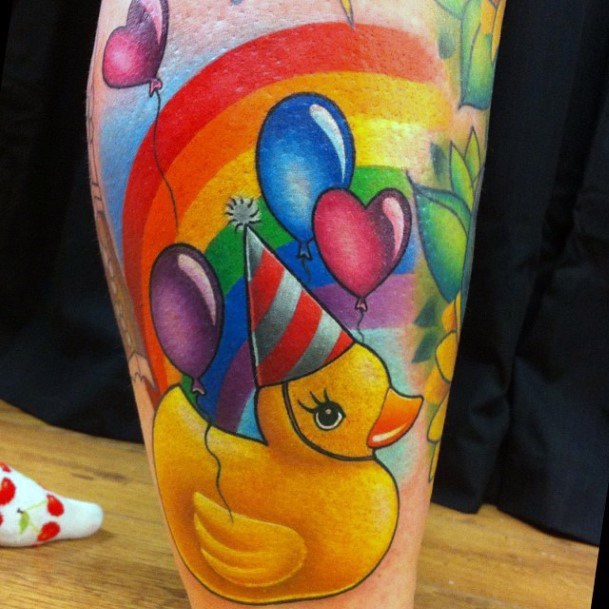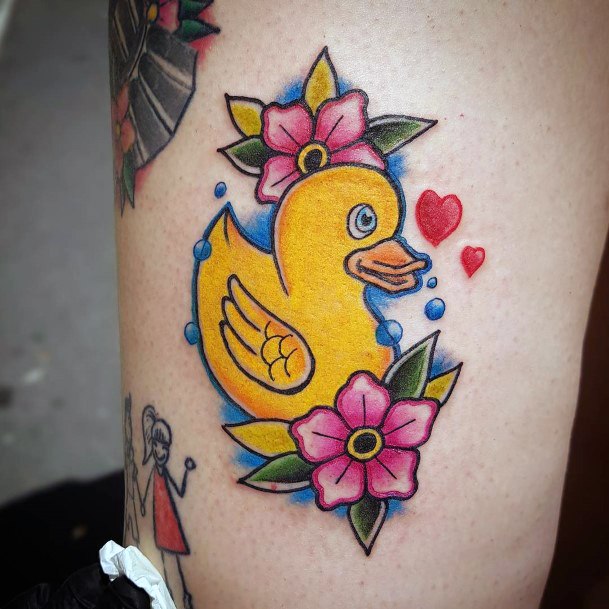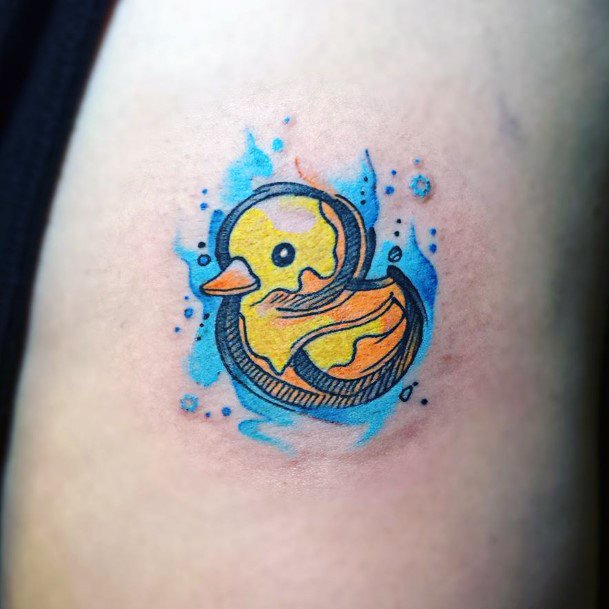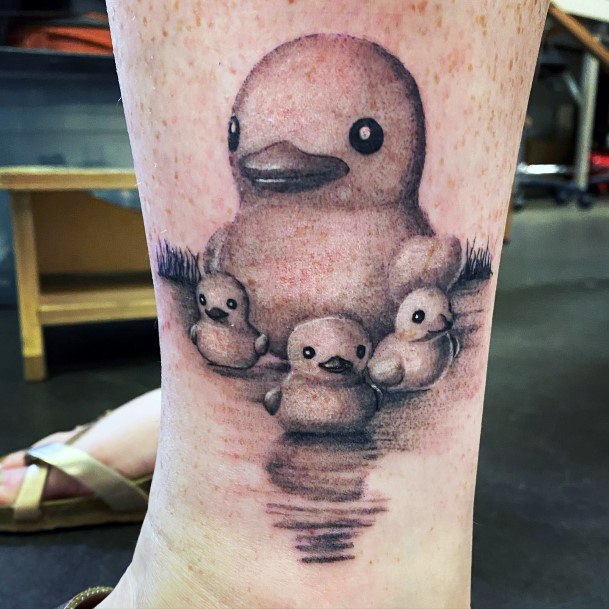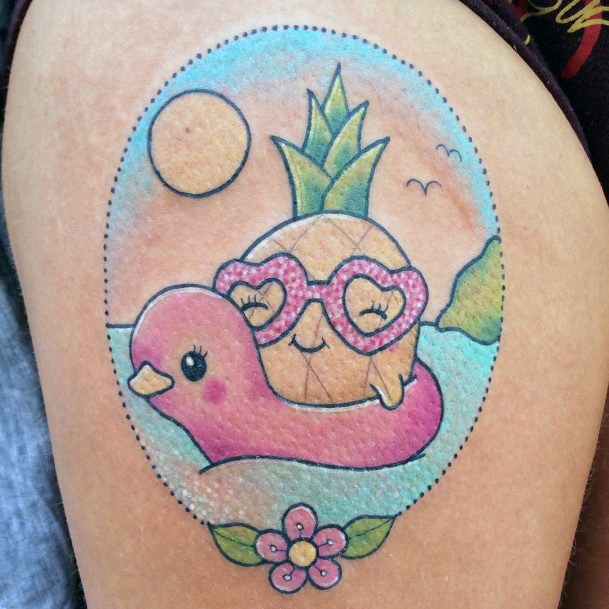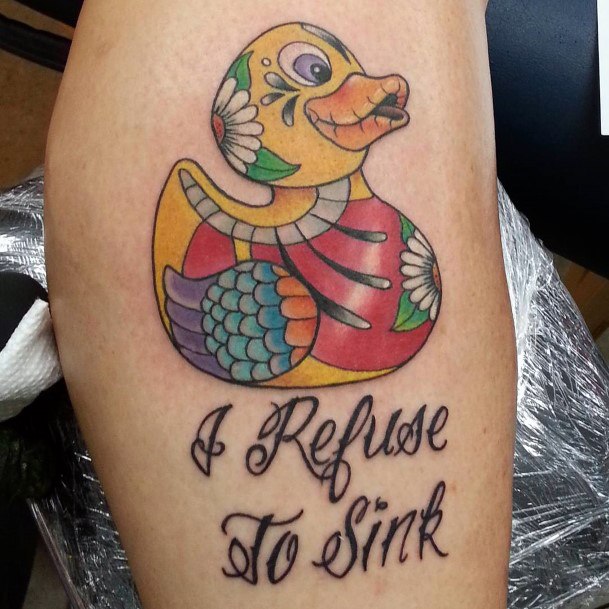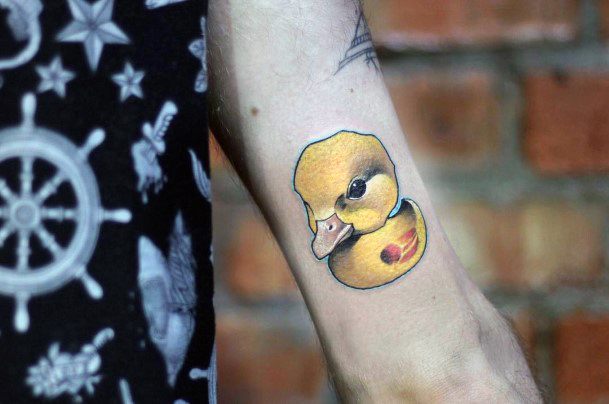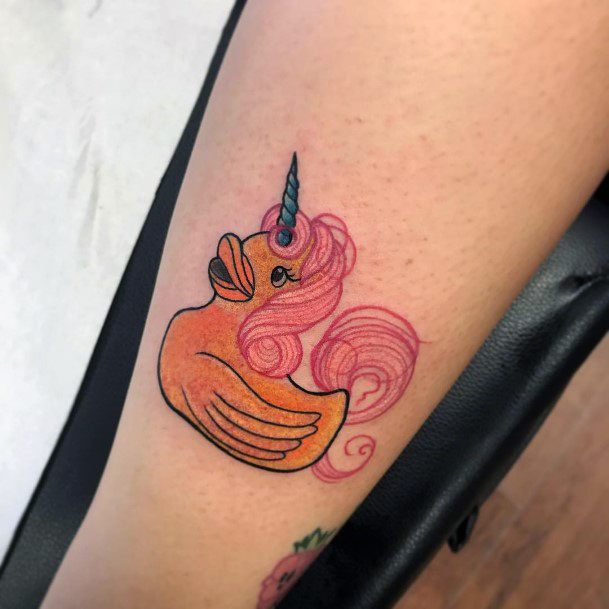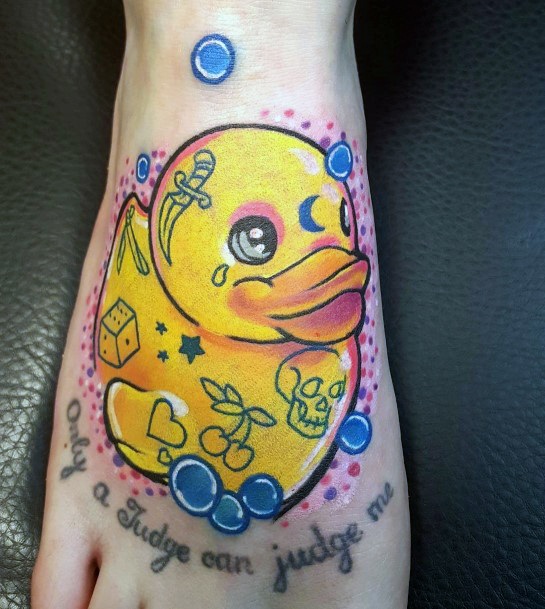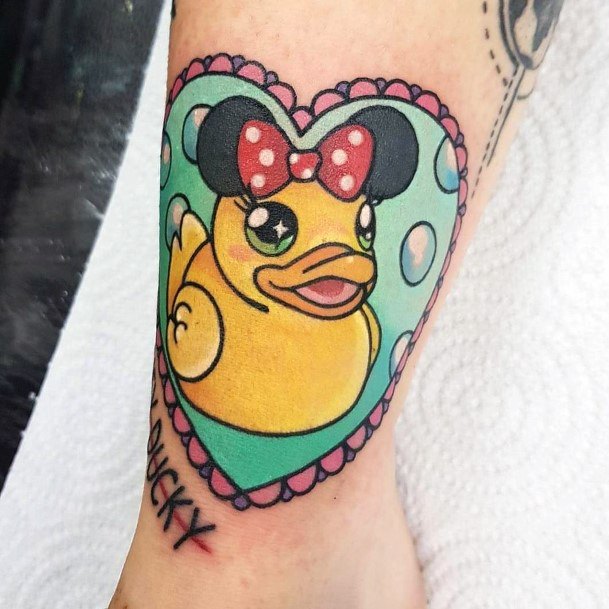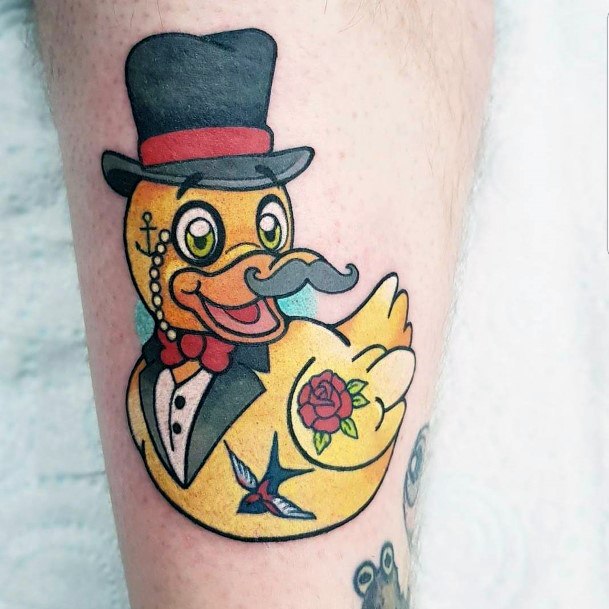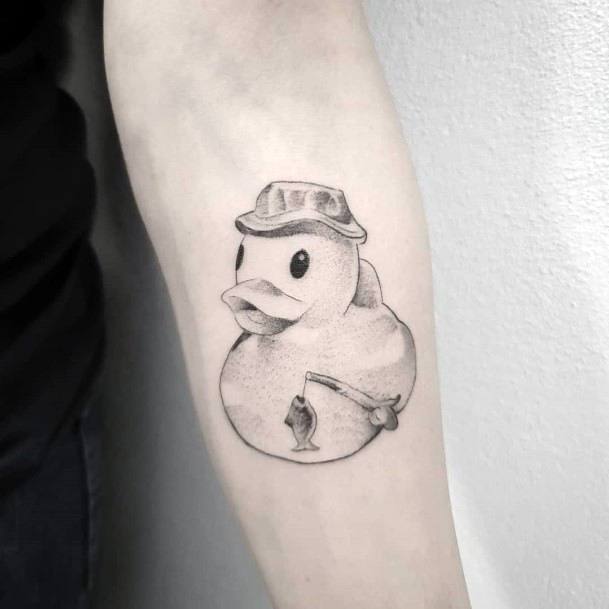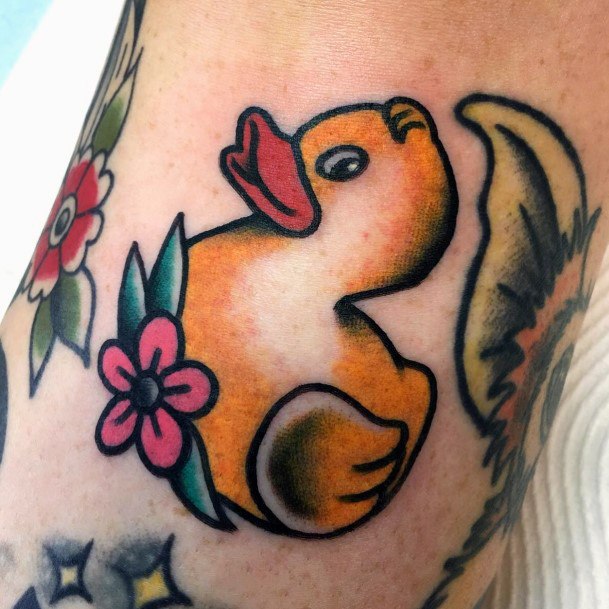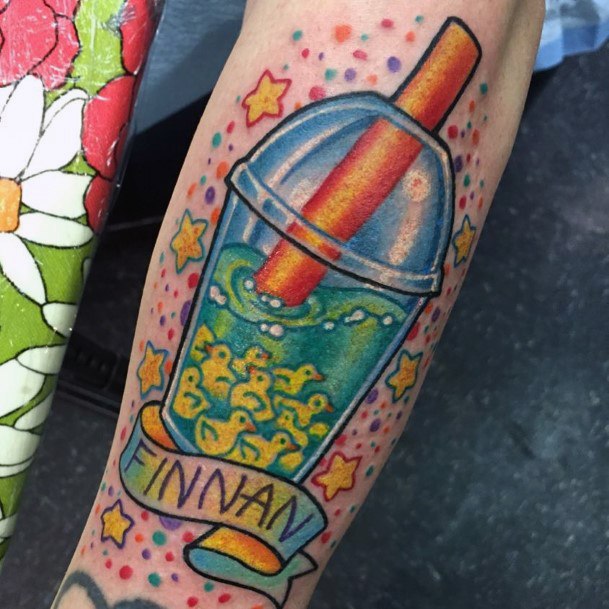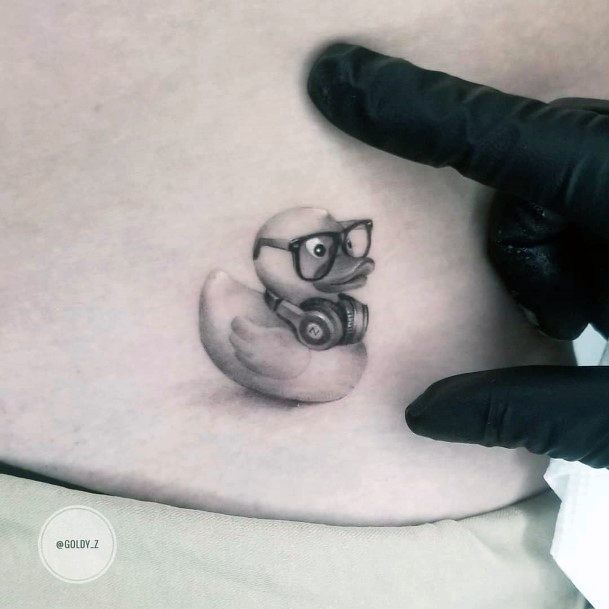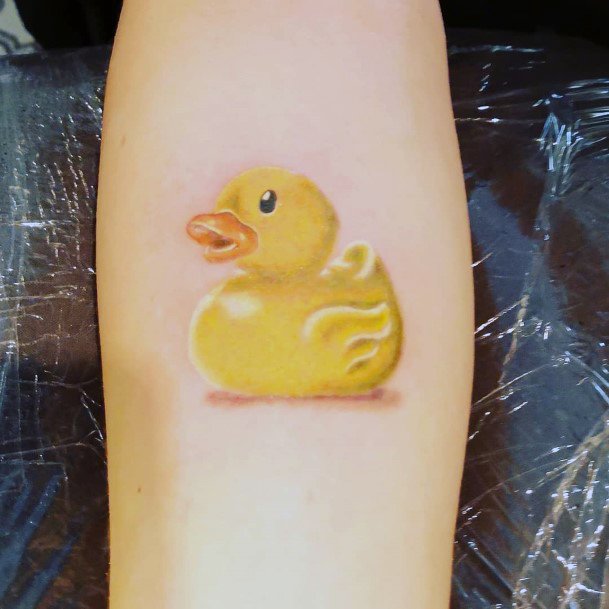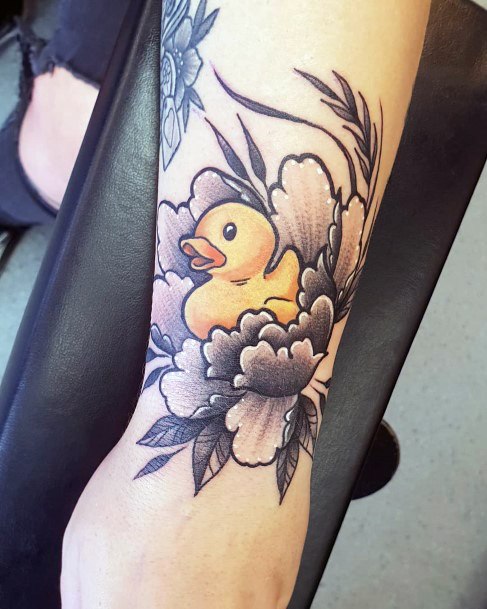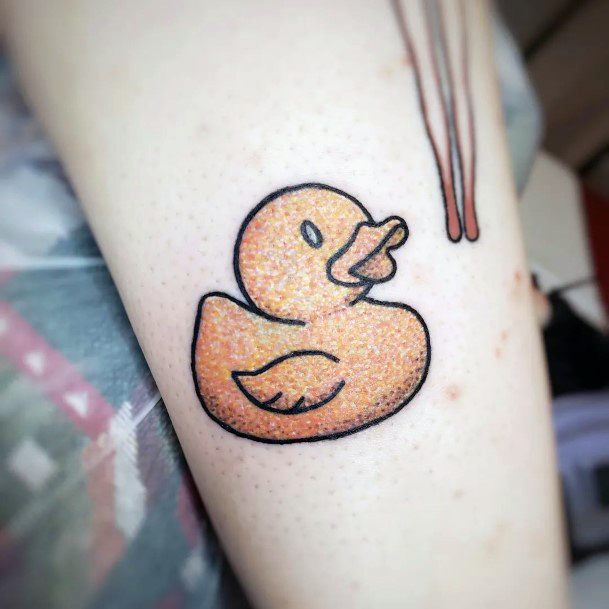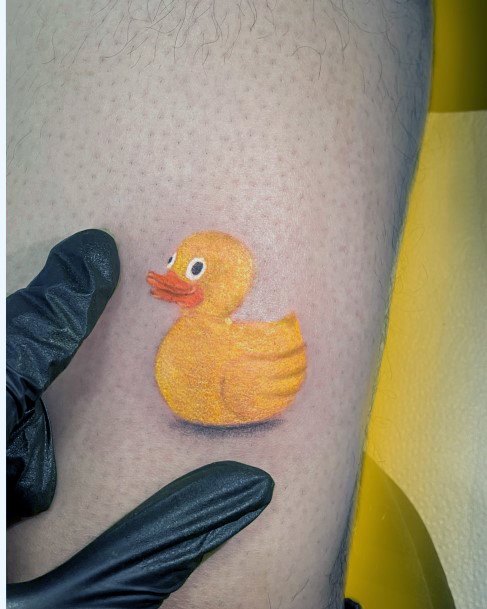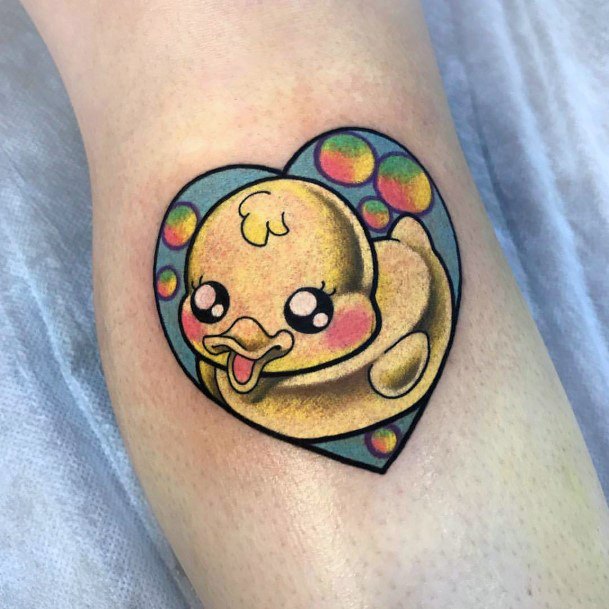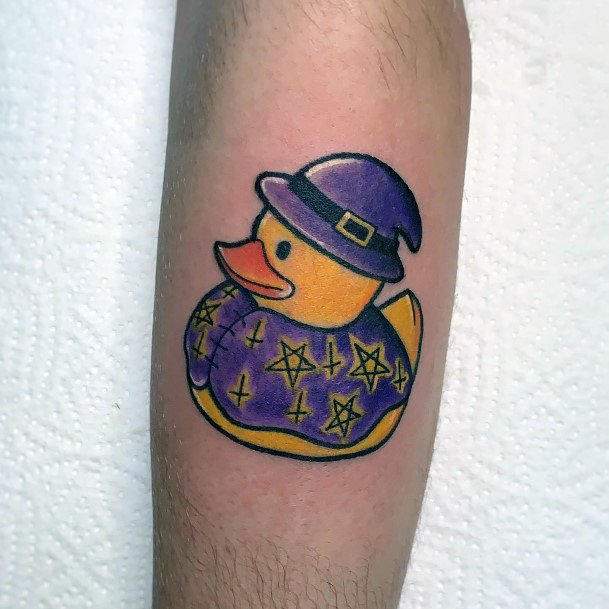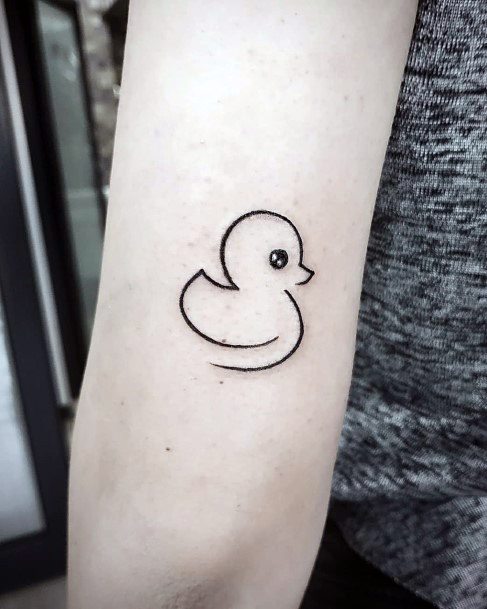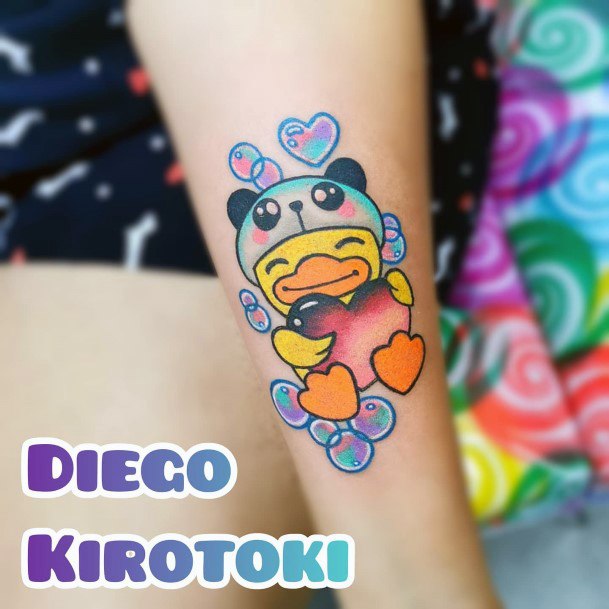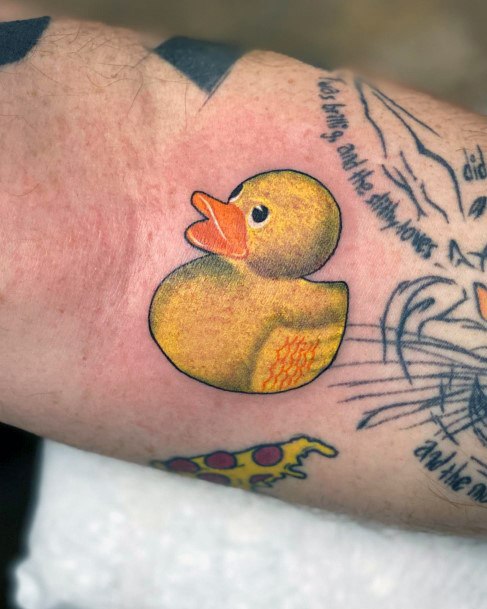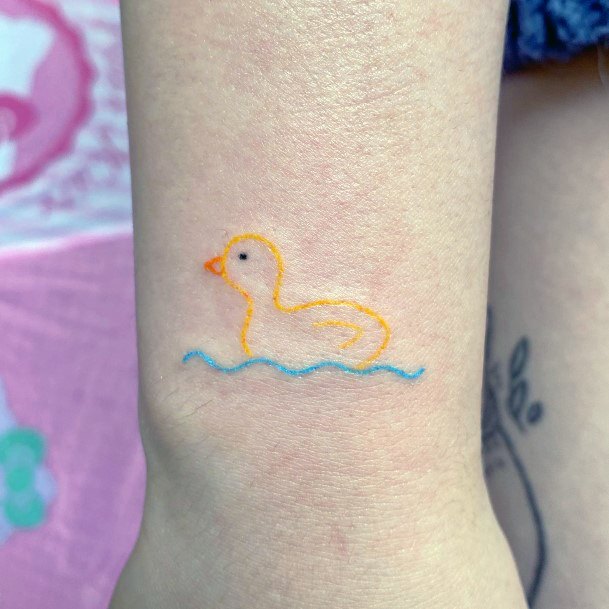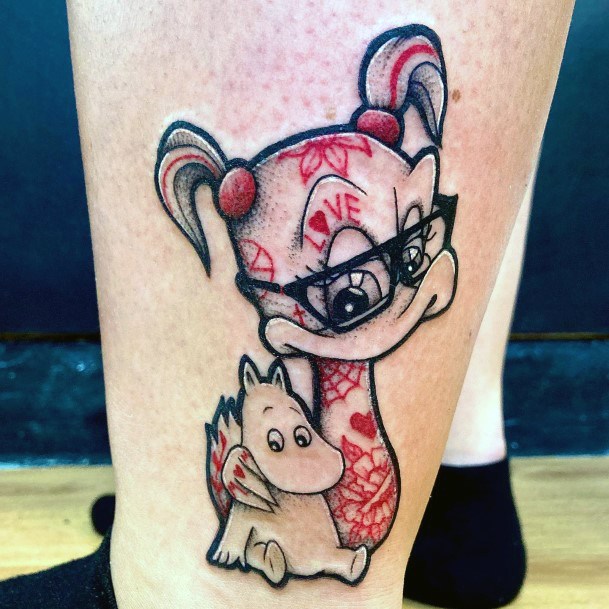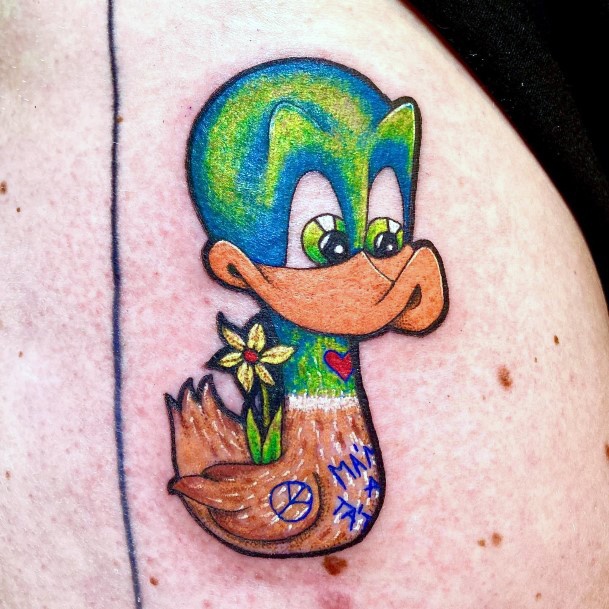 Rubber duck tattoo meanings and symbolism:

What do rubber ducks mean and symbolize?:

For some women, it is a reminder of childhood innocence and nostalgia, while for others it is a symbol of luck and good fortune. It can also represent a sense of playfulness and joy, as well as a reminder to take life less seriously.

The rubber duck has been around since the late 19th century, when it was first created as a bath toy. Since then, it has become an iconic symbol of childhood innocence and nostalgia. It is often seen as a reminder of simpler times, when life was more carefree and fun. The rubber duck is also associated with luck and good fortune, as it is believed to bring good luck to those who possess it.

The rubber duck can also be seen as a reminder to take life less seriously. It can be a reminder to enjoy the little things in life and to not take everything too seriously. It can also be seen as a reminder to be more playful and to enjoy the moment.

The rubber duck design can also represent friendship and companionship. It can be seen as a reminder that we are never alone, even when we feel like we are. It can also be seen as a reminder that we should always be there for our friends and family, no matter what.

Finally, a woman's rubber duck tattoo can also represent resilience and determination. It can be seen as a reminder that no matter how difficult life may seem at times, we should never give up and keep pushing forward. It can also be seen as a reminder that no matter how hard things may get, we should never forget to have fun and enjoy life.

No matter what the rubber duck tattoo symbolizes for you, it is sure to bring you joy and remind you of the importance of taking life less seriously. Whether you choose to get one for yourself or give one as a gift, it is sure to bring smiles to those who see it.