Yellow represents happiness, positivity, clarity, and enlightenment. It is a versatile color that can be fun, flirty and glamorous.
Yellow adds a pop of color to your style. With all that, it's no wonder that short yellow nails are one are the hottest trends in the nail fashion industry.
You can try out yellow nails in some bright sunshiny polish, muted lemon polish, or shocking neon yellow polish as the main nail color.
Yellow is so bold that it takes center stage all by itself. With that said, you can also combine it with other colors like blue, white, black or grey to make it shine even brighter.
For short yellow nails, a soft oval, "squoval", or round nail shape goes well with the color.
You can add cute embellishments, too. For a nice summer feel, you can add floral nail art like a daisy or sunflower on the ring finger, geometric designs like chevron or half-nail color blocks, or other nail accents.
Simple and bright yellow nails are so cute and perfect, whether you're going on a lunch date or trekking to a music festival with friends. If you're feeling especially feisty, opt for a metallic or holographic yellow.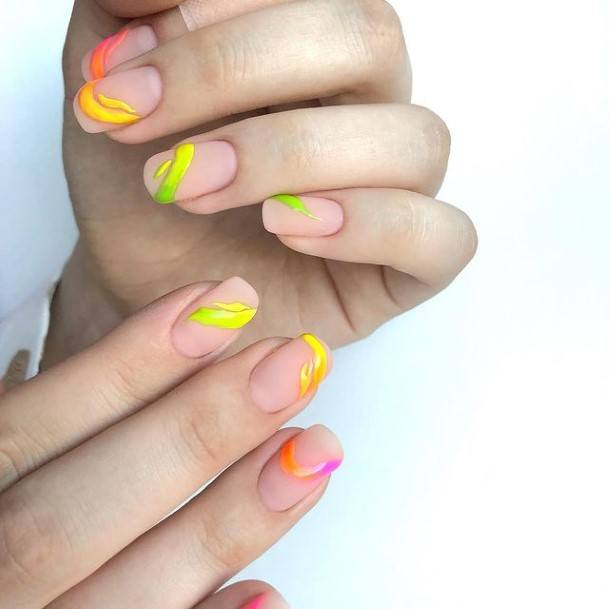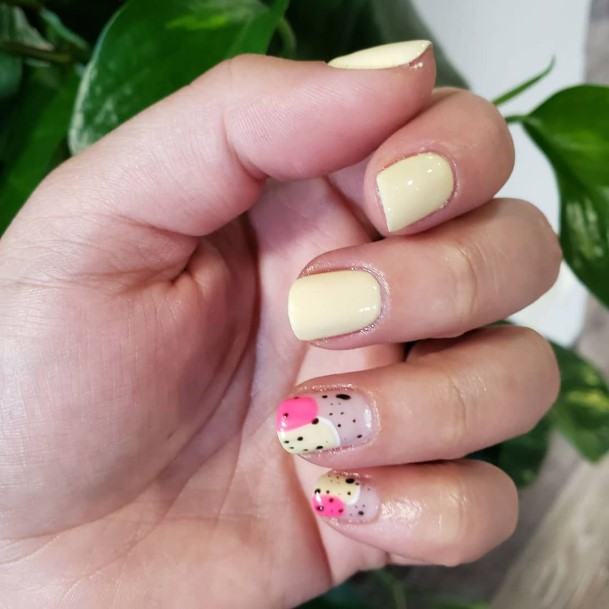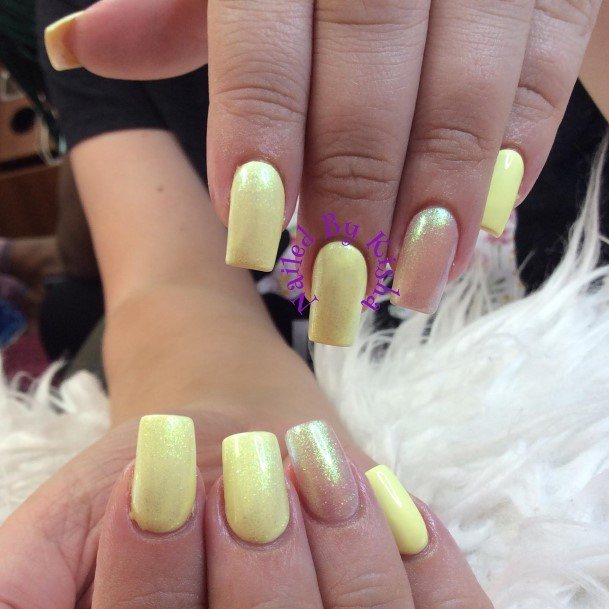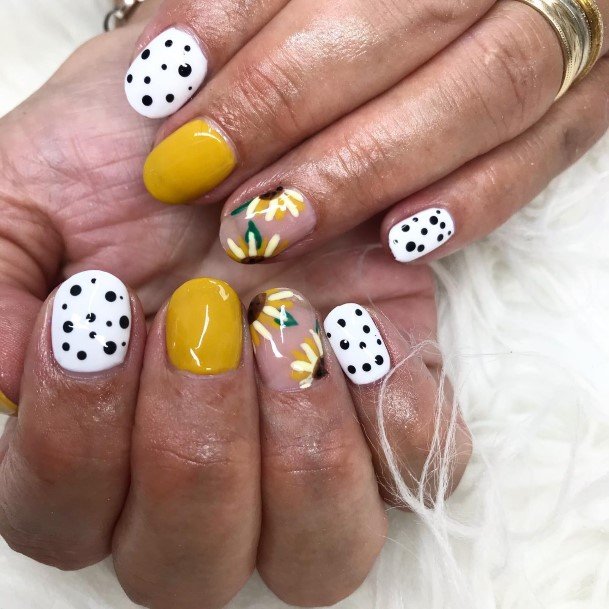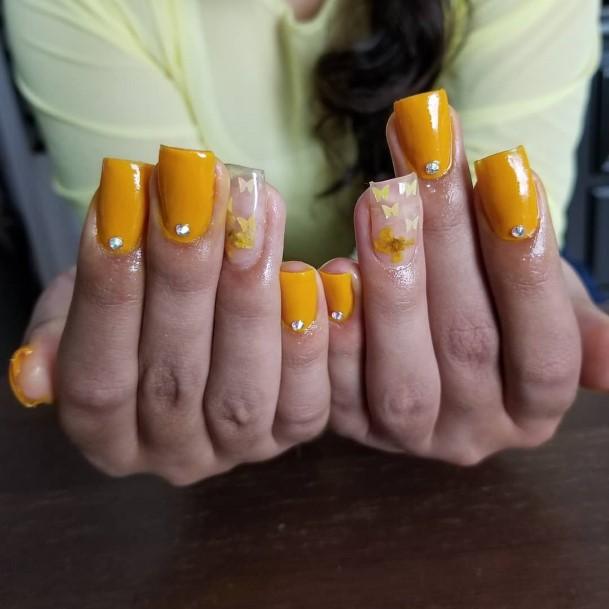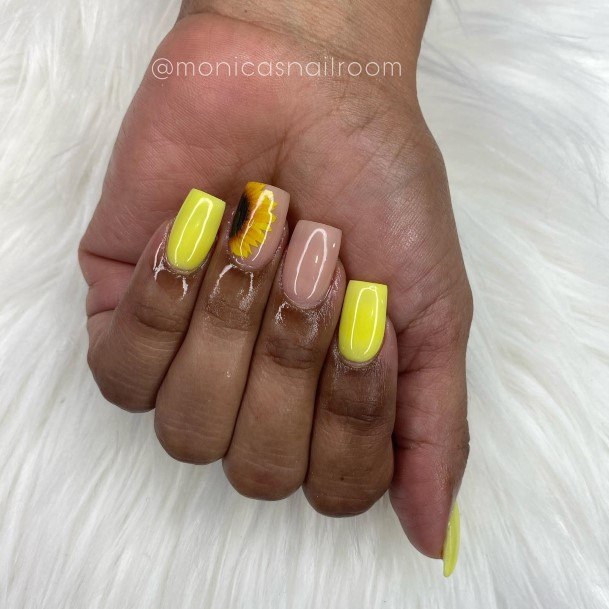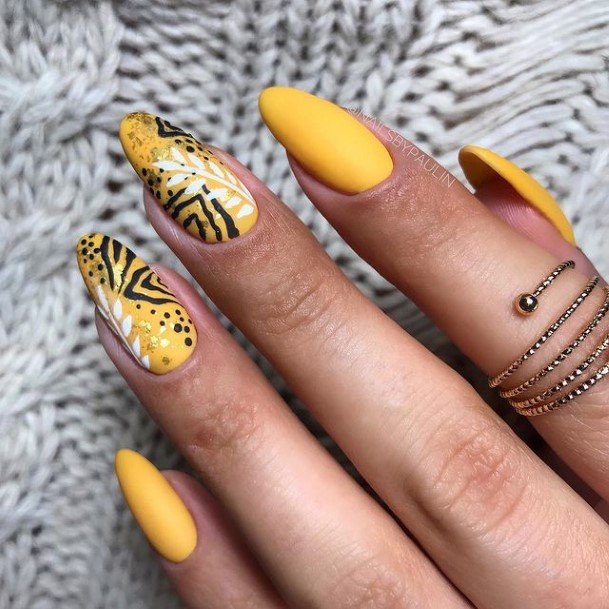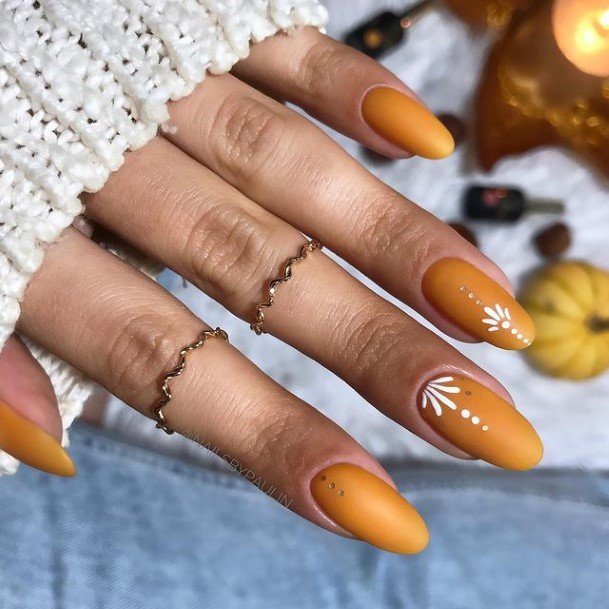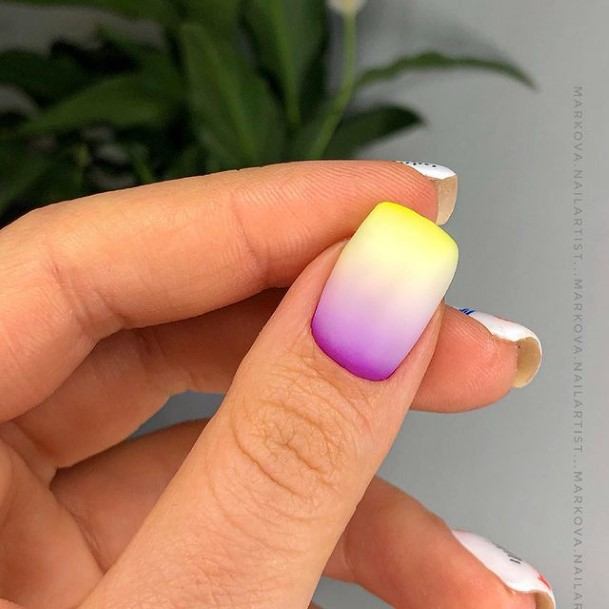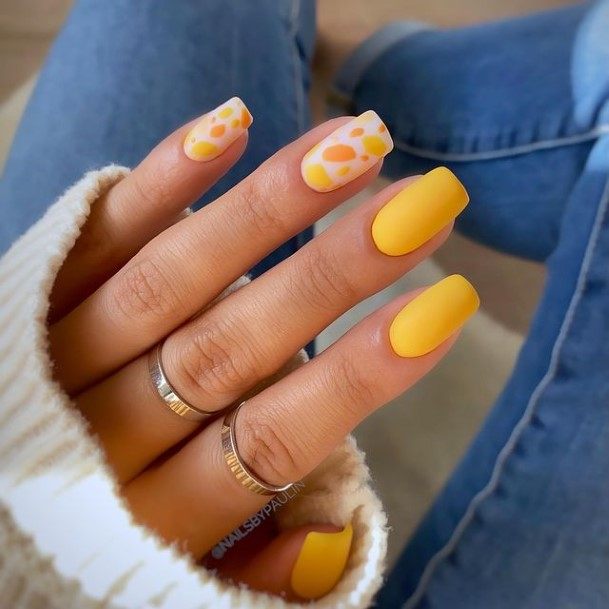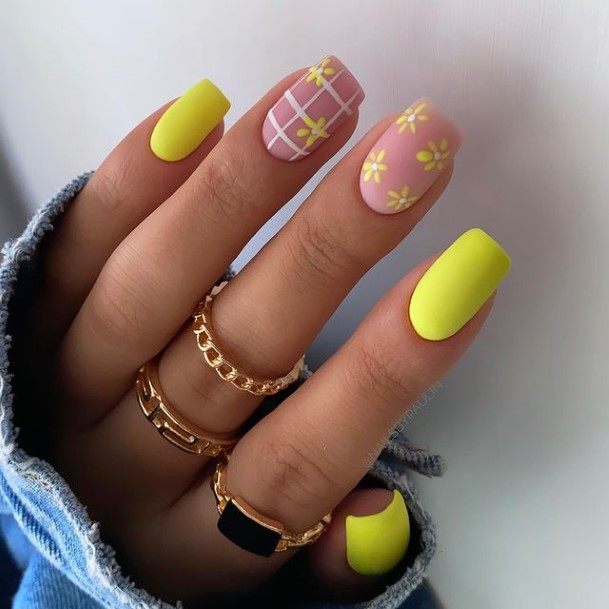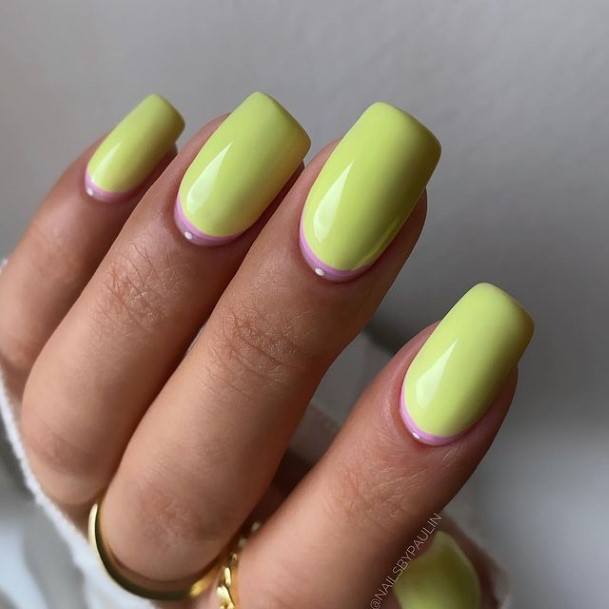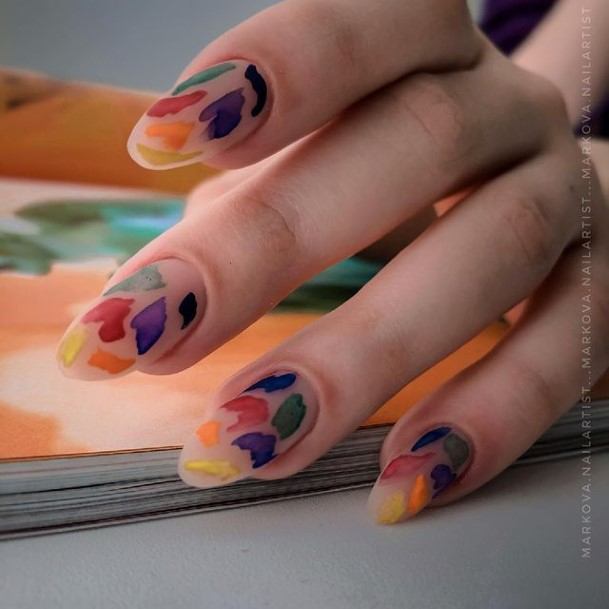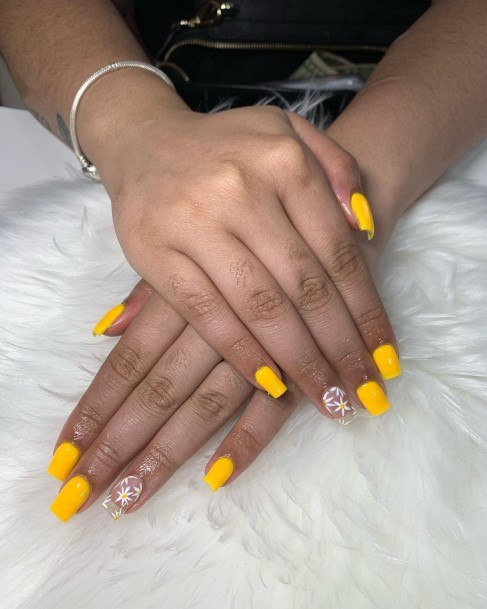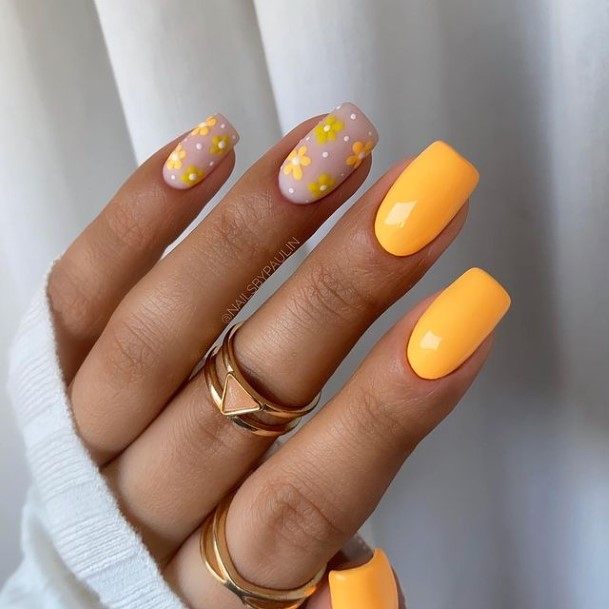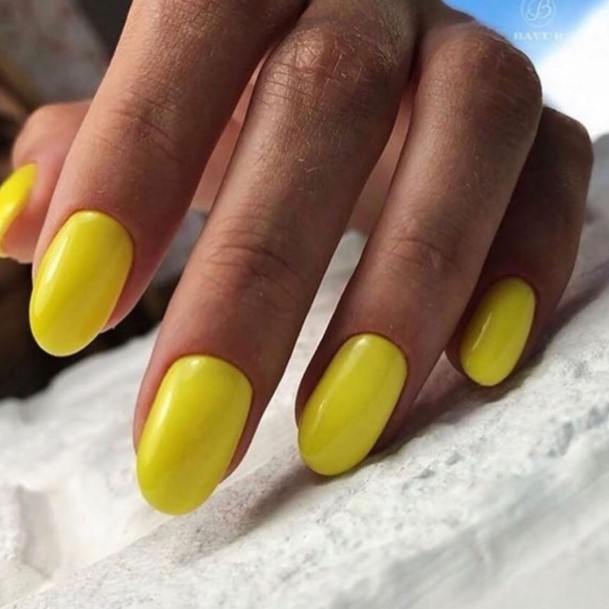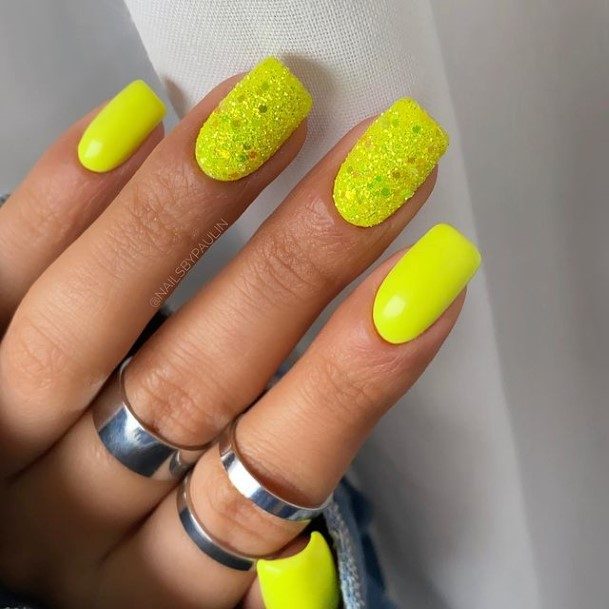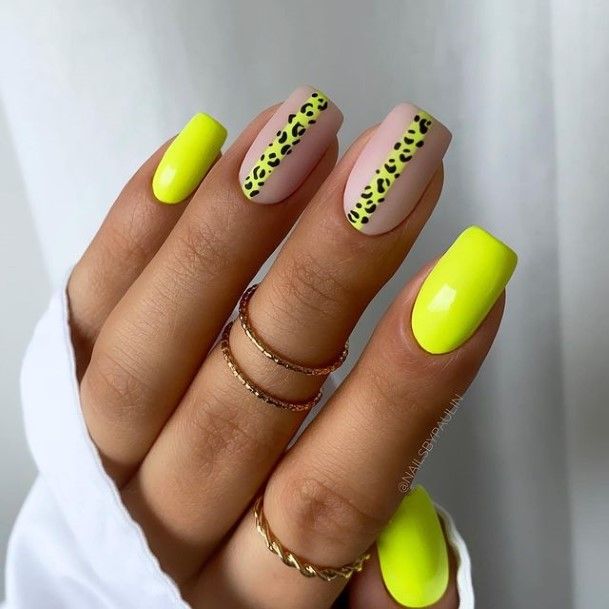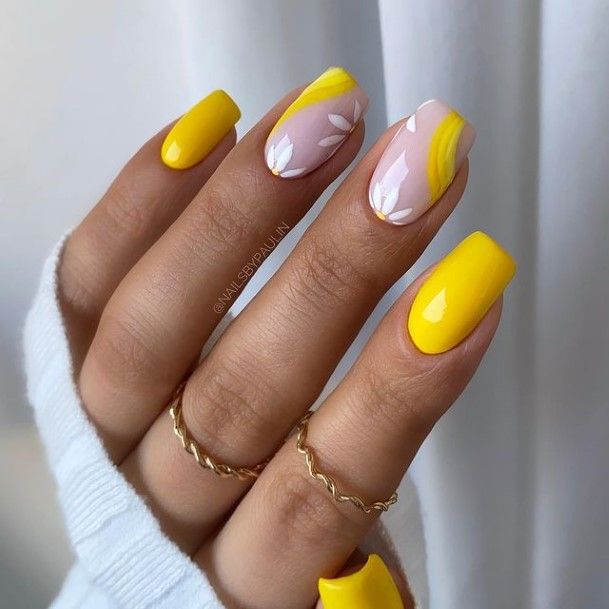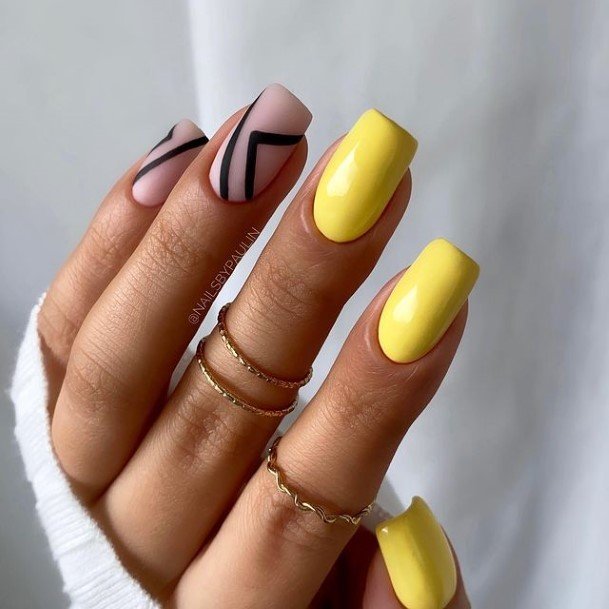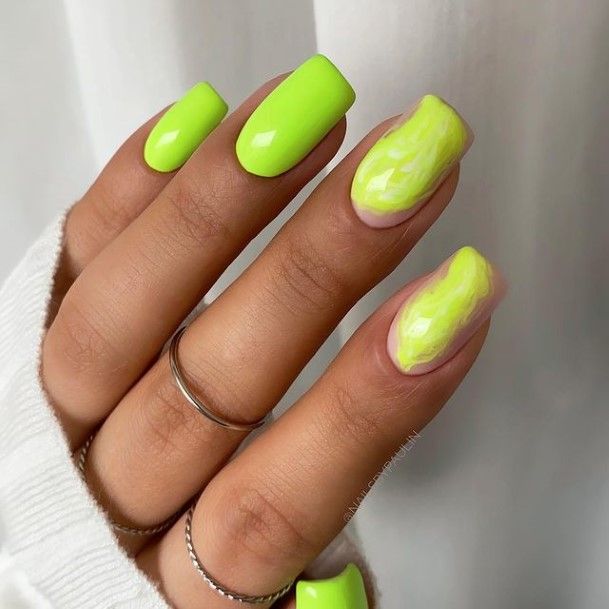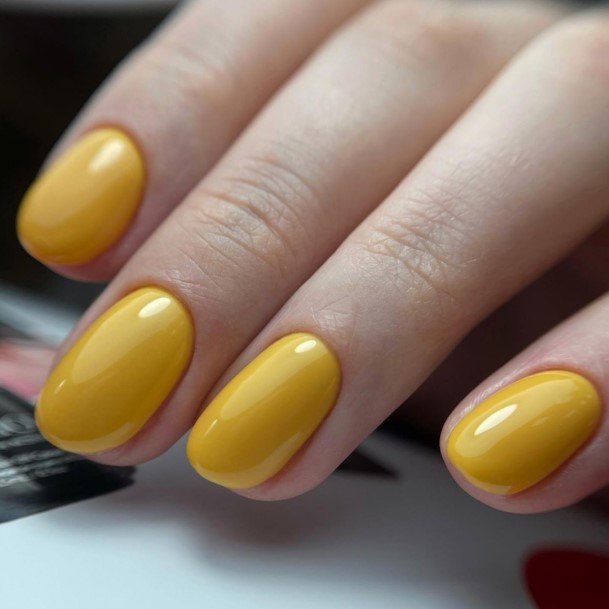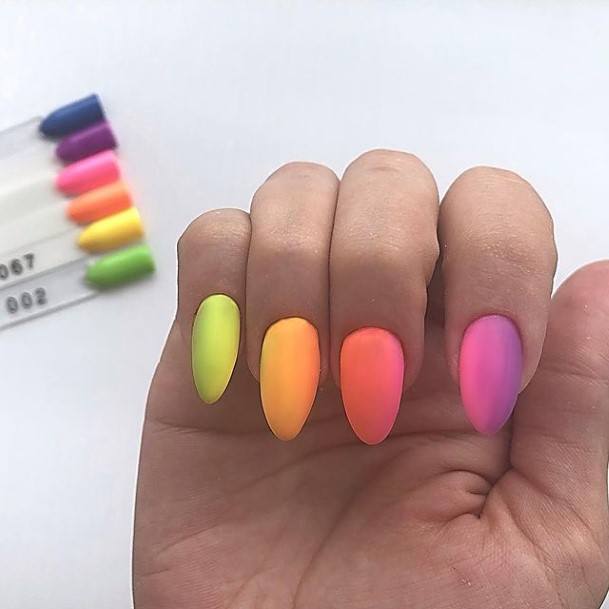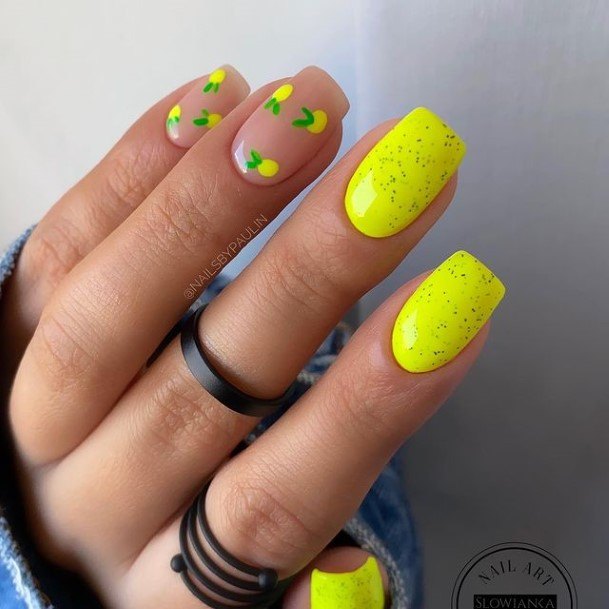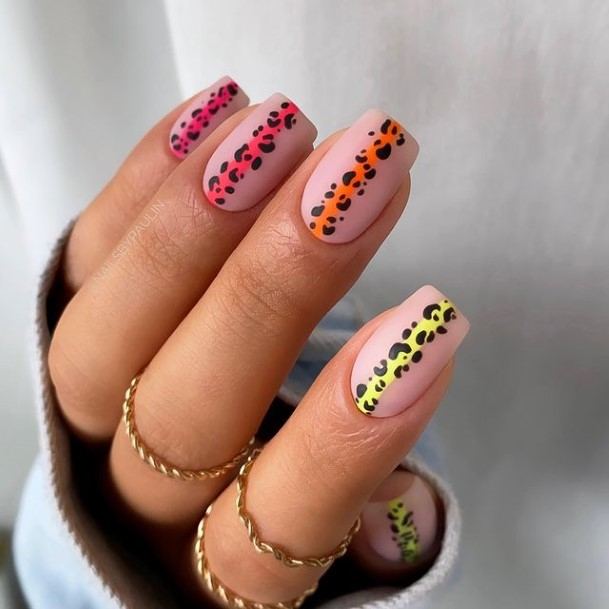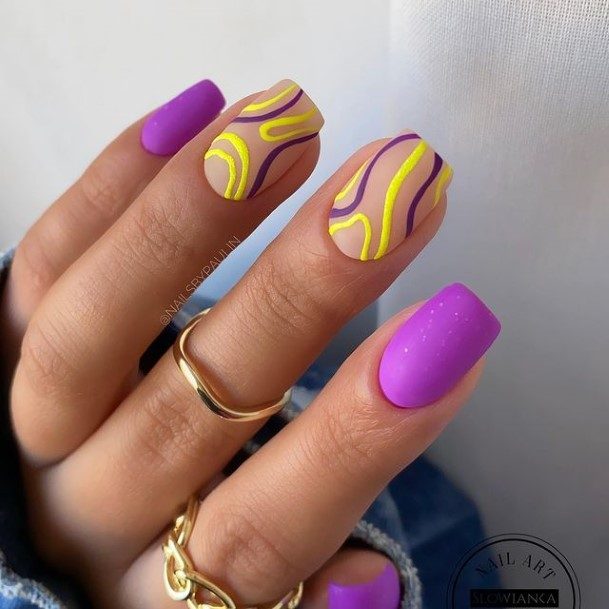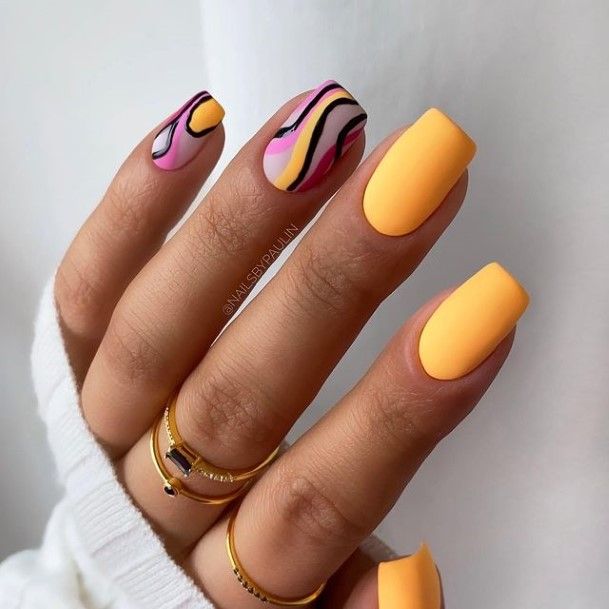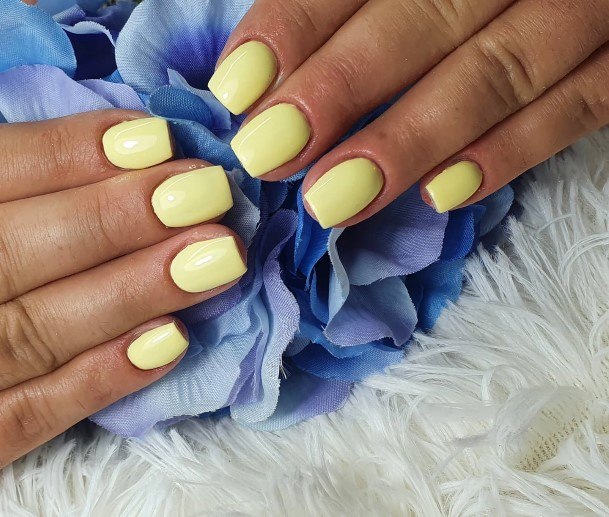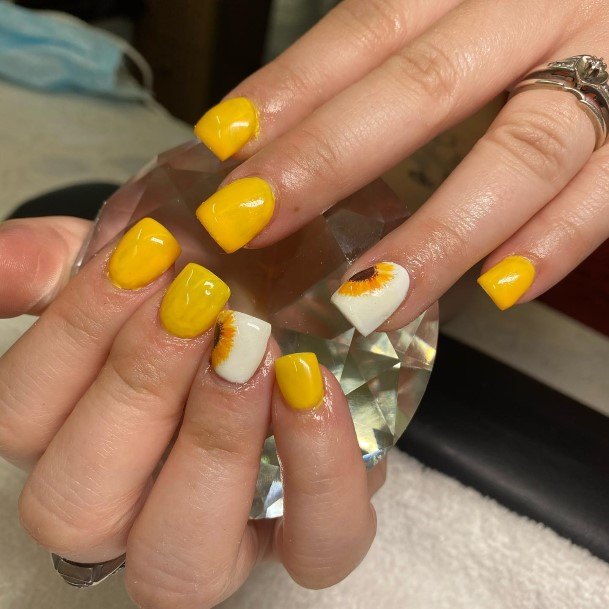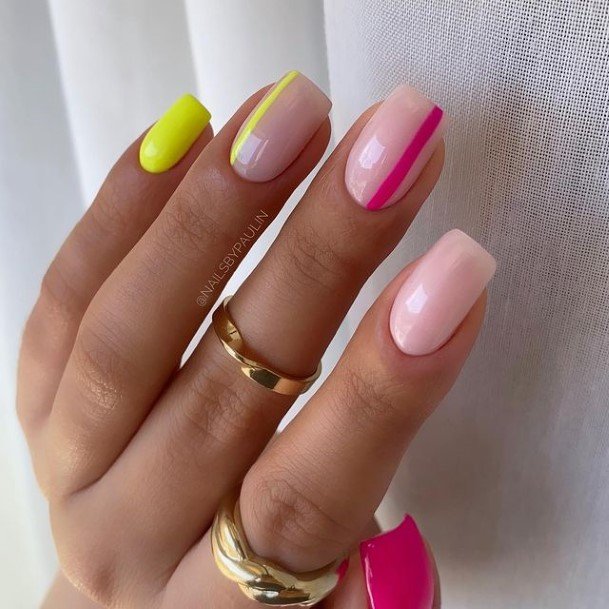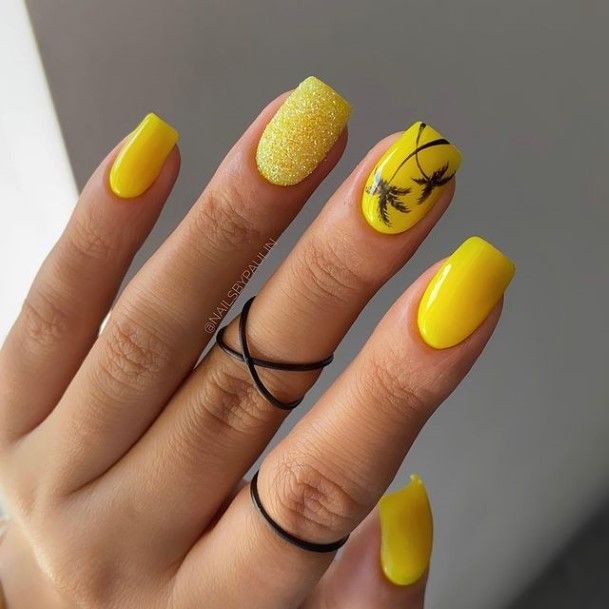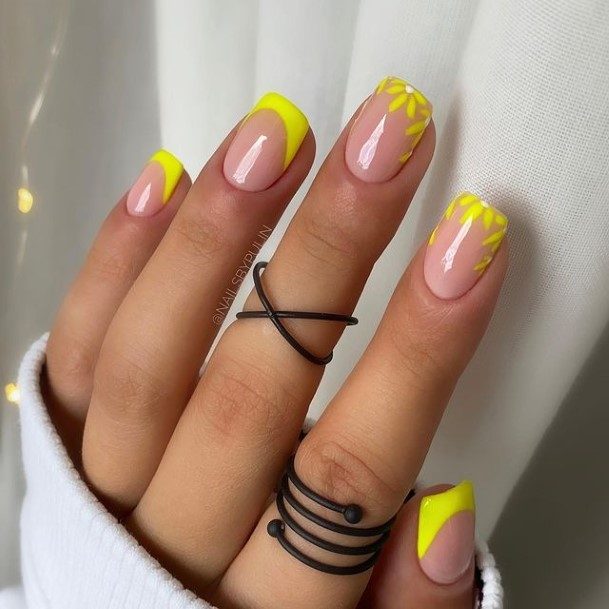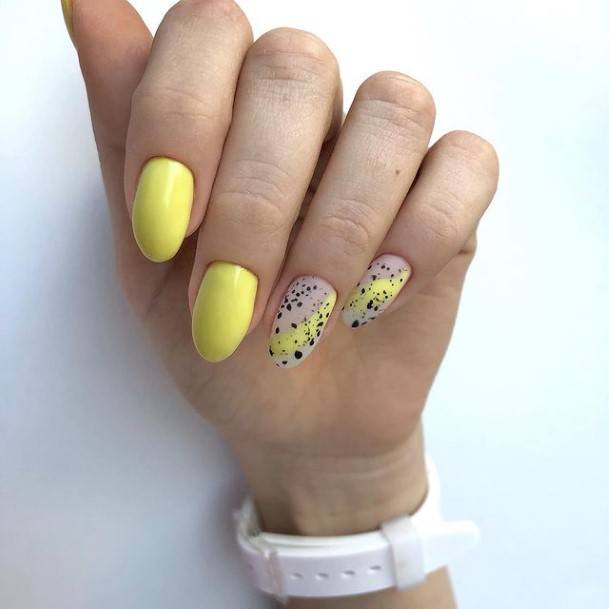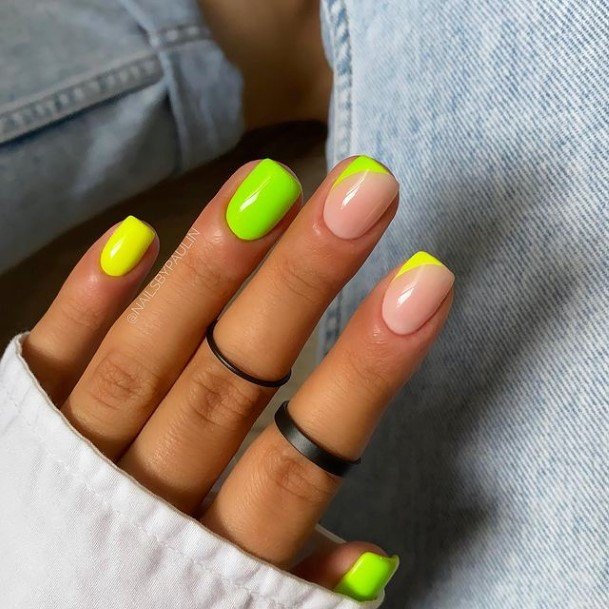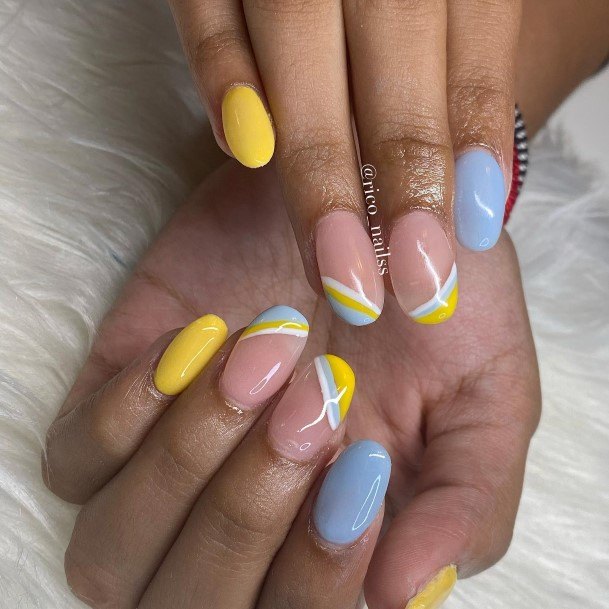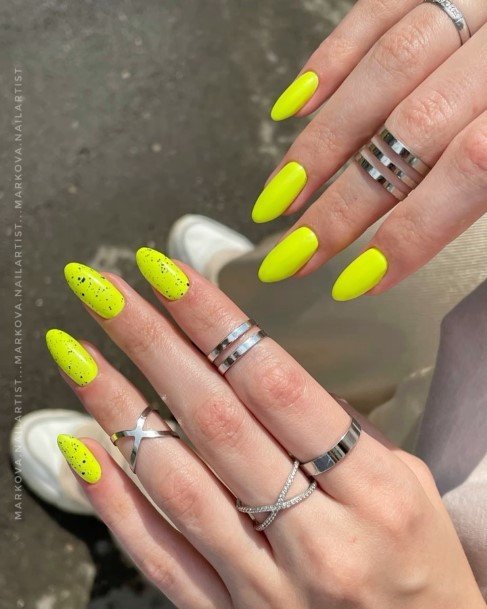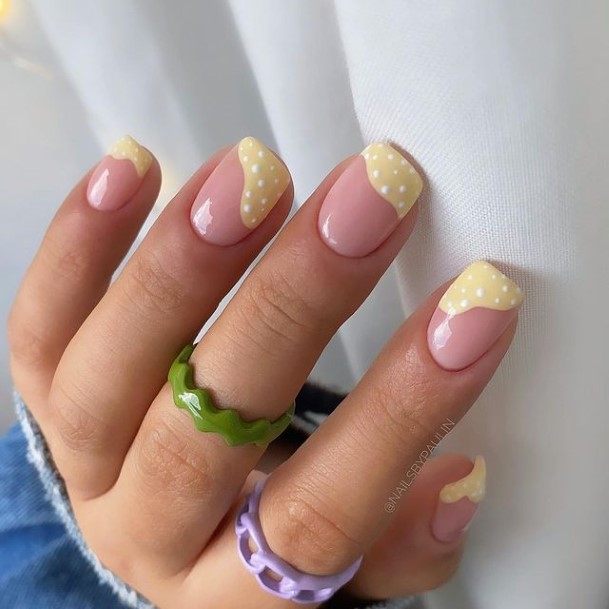 Yellow is a flashy color that creates a bold and unique look. You can try out the ombre nail style on short yellow nails. Take it a flirty step further with a bit of glitter added to your bling finger to set things off.
Short yellow nails are super versatile and cheery too! With colors ranging from soft daffodil to zesty lemon, there are just as many ways to wear this spring and summer hue.
Short yellow nails go with sunny days of spring and summer and add rays of sunshine to the grey days of winter. A short yellow nail is definitely a manicure style you should try out.