There is a wide range of manicure colors, textures, and different ways to use it.
In recent years, many celebrities have been wearing this nail polish color. This kind of nail polish has always been present in the fashion scene. Yellow is a summer color, and it is best to wear nail polish this time.
There are lots of different shades of yellow that you can choose from. There are lighter yellows such as lemon and darker yellows such as mustard. Yellow nail polish on your nails will do the trick when adding some flair to your outfit or simply because you like the color.
You will want to apply a base coat on your nails for yellow nail polish. The base coat protects and keeps the natural color of your nails. If you do not use a base coat, the yellow polish will show up more as a dark shade of brownish yellow, and it is not what you want. After applying the base coat, you will want to apply two coats of yellow nail polish.
A pale yellow is what you will want to wear if you wear a yellow dress or any other outfit that is colored in a similar shade. In this case, you can apply nail polish without using a base coat. Using a base coat will bring out too much of the yellow from the nail polish, and your nails will be extremely pale, which is not what you want.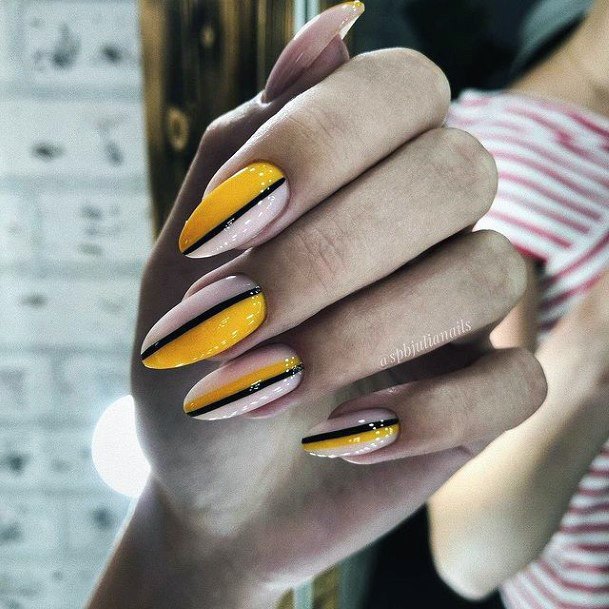 For that vibrant yellow dress consider this sophisticated but fun striped fingernail design. Note the clear polish on one side of the nail and a solid yellow color on the other side; both separated by a thin black line. Look closely at the other fingernails and you'll see a subtle change of pattern.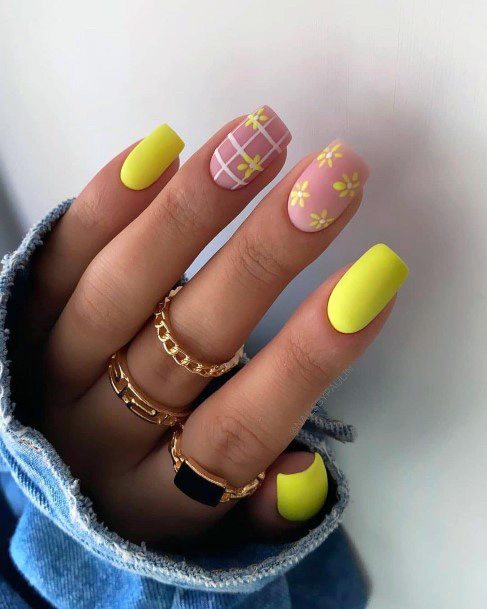 Looking for that fun, flower power fingernail look that's bright and cheery? Look no further my friend, these pale but bright yellow nails are lively and perfect for spring or summer dresses. I love the checkered pattern and small yellow flower detail.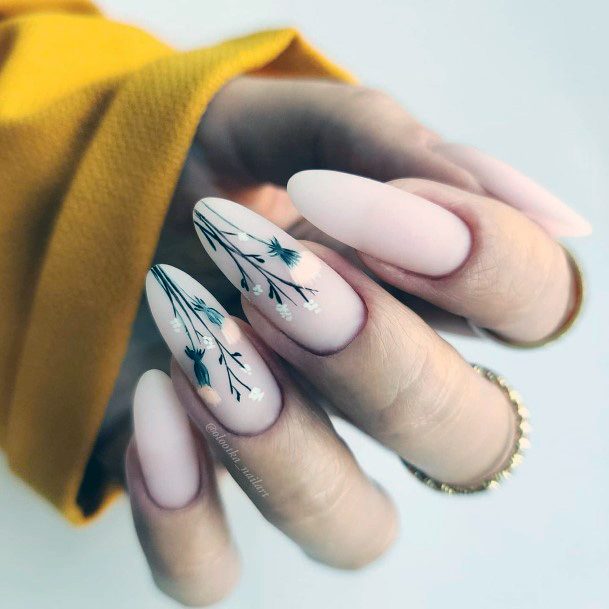 For more formal occasions where you want your dress to do all the talking and not your nails, these fingernail ideas are perfect. A soft, pinkish beige is exceptionally classy, while a beautiful bouquet of flowers adds elegant visual interest. Overall, I find this nail style to be incredibly beautiful and feminine.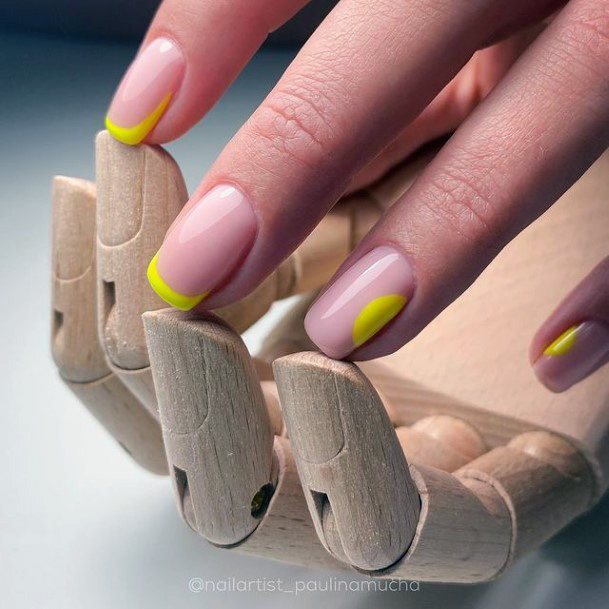 Simple, yet sharp, I love the look of these bright yellow French tip nails with an alternate circle design on the left two nails.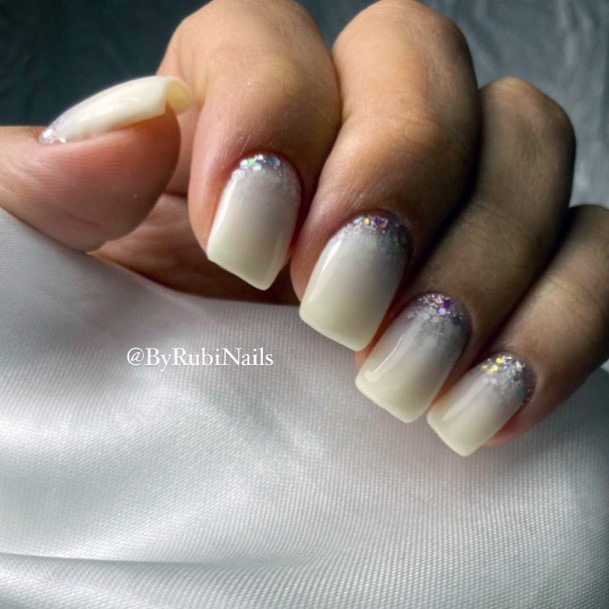 At first glance these nails appear to be mostly white with glitter, but look closer and you'll notice the subtle yellow ombre effect. For celebrations and festive ceremonies, I love these nail ideas. You can't go wrong sporting these when trying to make elegant introductions and lasting party time impressions.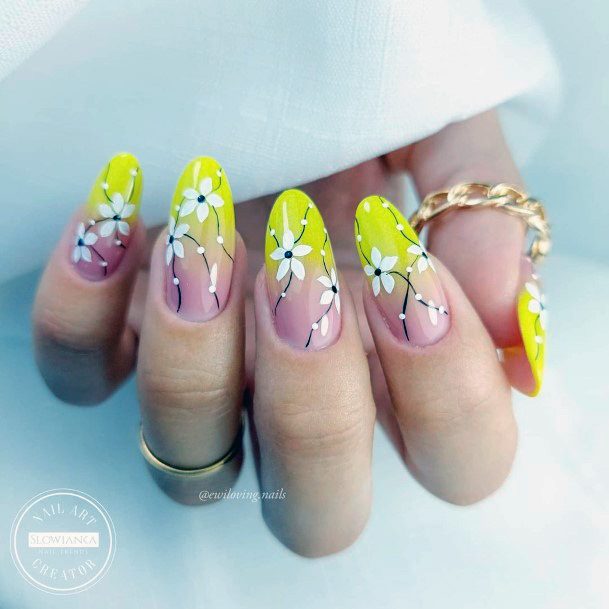 Take your look up to the next level with these bright yellow tipped fingernail ideas featuring a beautiful fading ombre effect. Note the delicate white flower pattern with tiny dots and black stem details.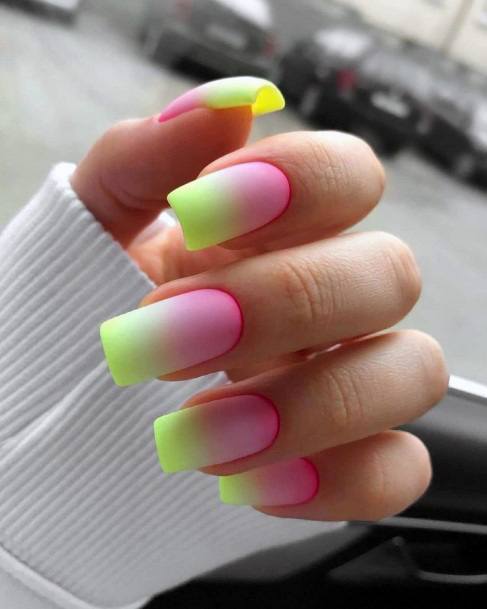 Your dose of hot summer dress nail inspiration ideas is here. With a neon yellow fading into a bright neon pink, these ombre fingernails are perfect for music festivals and fun nights out.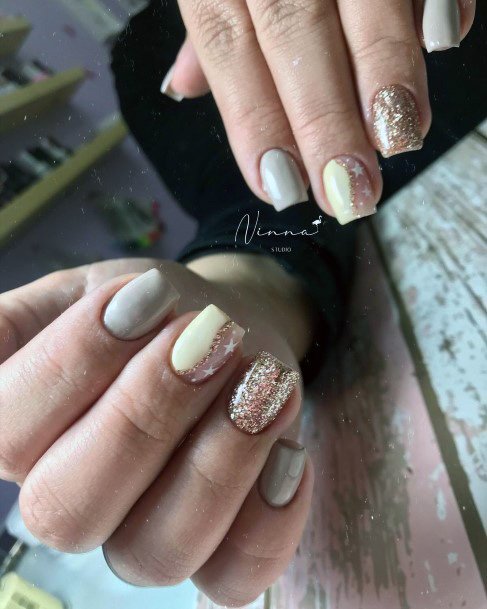 For formal occasions where you want to showcase your personality but keep it toned down, these fingernail ideas are worth giving a go at. Note the wonderful gold glitter, which pairs beautifully with the pale yellow solid color. I love the addition of grey on the outside nails to add a touch of class. If you're in need of a style with even more formal elegance, you can always forgo the star design.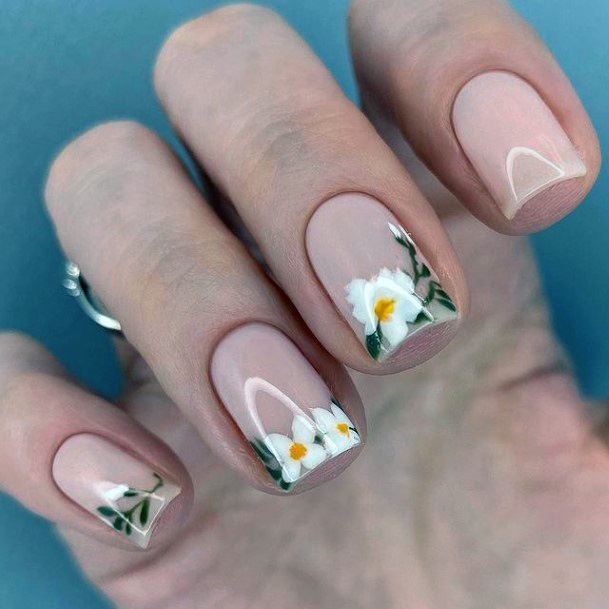 Just because your dress is yellow doesn't mean you have to sport solid yellow or vibrant nail designs. In reality, even small hints of yellow such as the color found in the middle of these white flowers is enough. The key is to match your dress without giving over the top. Personally, I find it hard to go wrong with a flower design; plus yellow and white are a dream combination.