If you're a fan of jaw-dropping minerals, then I'm sure you're going to be floored to browse the show highlights below. Rather go on and on about the show, I'll let the minerals do all the talking.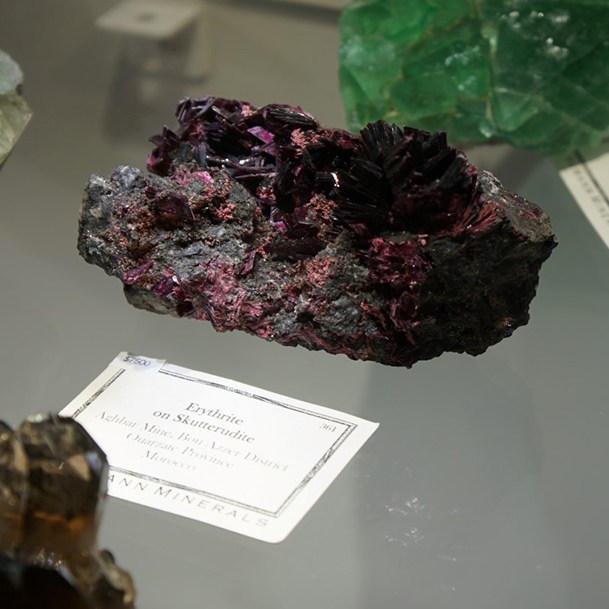 How beautiful is this Erythrite on Skutterudite? I love the darker, velvety matrix and the incredible deep marron crystals poking out upwards. We managed to snag a small piece of Erythrite for a very fair price, and it's truly a beauty to look at.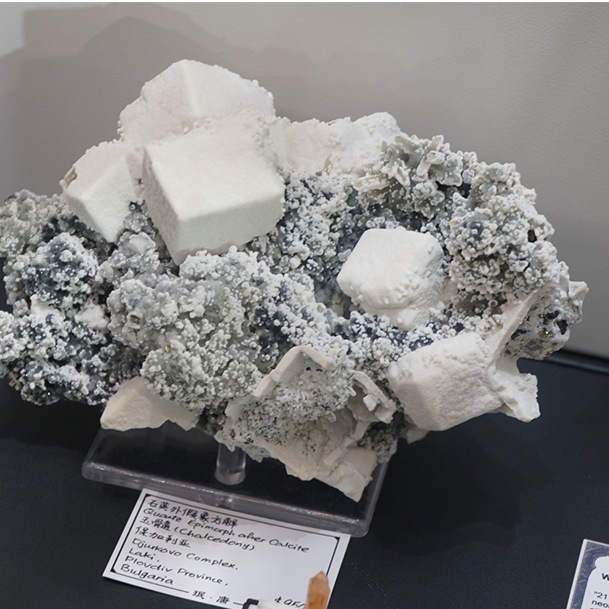 We spoke to a lot of people who had the same opinion about sellers and buyers from China coming into the shows, and buying up entire cases of mineral specimens. There's a lot of wealth outside of the US that is consuming up prized minerals left and right. However, there were still a lot of sellers from China at the show; here's one for example. I loved this piece of "quartz epimorph after calcite", but the square formations make me think this is actually fluorite.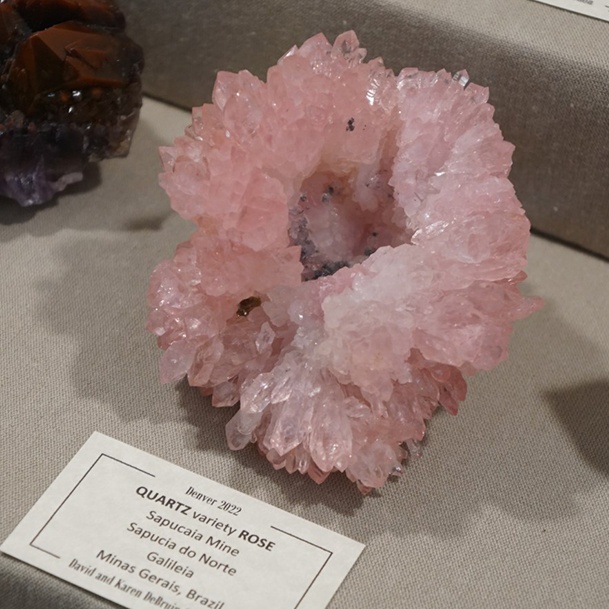 Check out this quartz rose variety from the Sapucaia mine in Brazil. The mine is located within the Conselheiro Pena Pegmatite District and was founded in the early 20th century. Most of the findings of beryl and muscovite were dug out around World War II. Aside from the stunning formation of outwards quartz crystals, I love the pink-ish red hue that fades in and out throughout the mineral.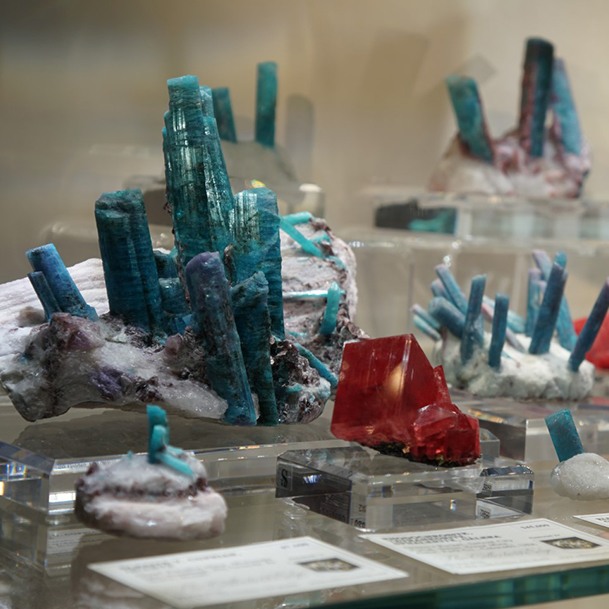 Okay, so this was a true jaw dropper in my opinion. I wasn't able to find anything else that resembled this deep, turquoise teal color at the show. Note the tiny caps of purple which make these specimens even more stunning. I would absolutely love a piece for my own collection, as these were some of my favorites from the entire show. I didn't manage to catch the mineral specimen name or mine, so if you know, send us a quick message friend.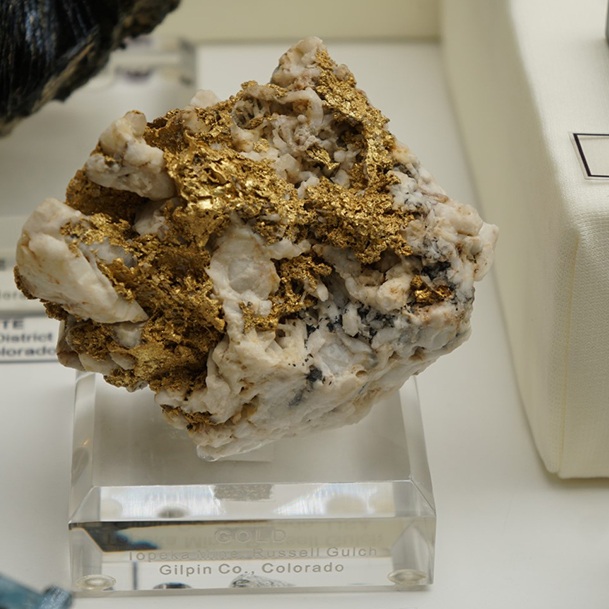 It's not a gem and mineral show without some gold floating around the booths. Here's an awesome heavily-coated matrix with a stunning amount of flash gold. This marvelous and wallet emptying piece comes from Colorado.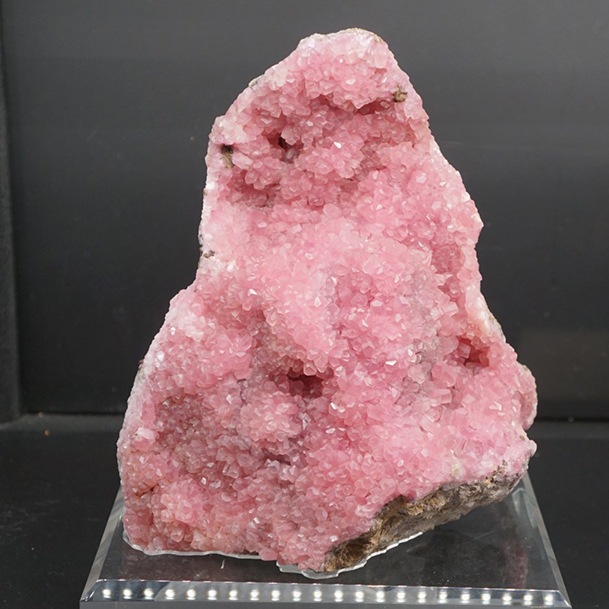 I've been seeing more and more pink minerals popping up lately and honestly, I don't mind it! How cool is this incredible formation of pink minerals with varying depths and tiny cavern-like spots?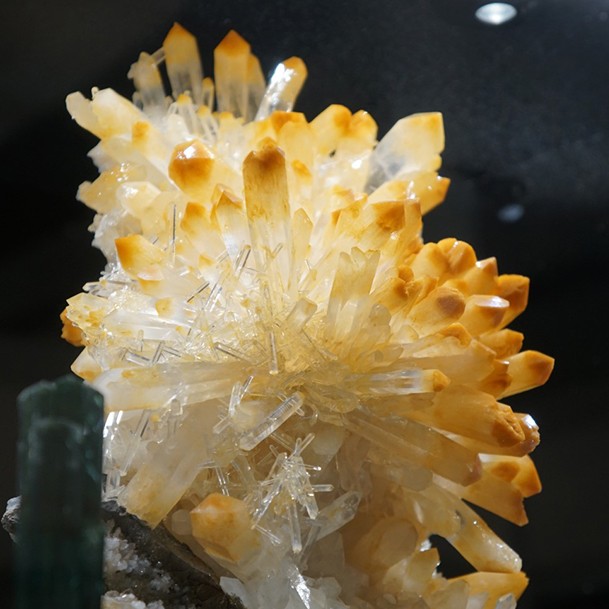 Need a little burst of sunshine in the morning? Check out this radiant yellow, clear and orange piece of quartz with a phenomenal amount of outward crystals. I don't come across this kind of formation that often, so it's always a treat to find them hidden throughout the show.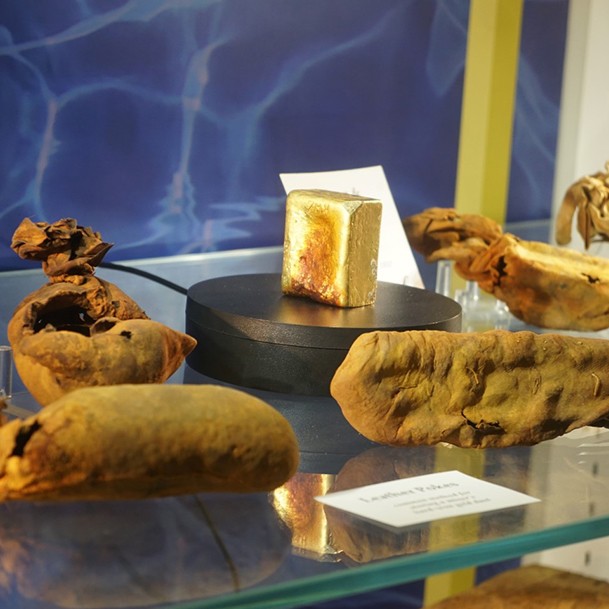 The original Denver gem and mineral show featured a "lost treasure" exhibit this year, so naturally we just had to check it out. Here's a huge cube of gold alongside sea-weathered bags of gold powder. The collection of gold-related items recovered was truly impressive and very well-displayed.